How to write a concept paper effectively
Planning to Write
Sunaina Singh
What is a concept paper?
Simply put, a concept paper is a preliminary document that sets out to explain what a proposed study is about, why it is being undertaken, and how it will be carried out. It scrutinizes a concept or idea and provides an overview of the project a researcher wants to embark on.
A researcher might need to write a concept paper to obtain permission to undertake the research project or to seek financial support for it. This means that a well-framed and compelling concept paper has high chances of convincing the target reader that the proposed research project is worth carrying out. In other words, an impressive concept paper might help a researcher secure the approvals or grants they are looking for.
Why write a concept paper?
Concept papers are typically prepared by entrepreneurs working on a business proposal or product, or by students and researchers in academia. Such documents are aimed at securing feedback on a research idea and seeking potential investors or funders. In fact, such a document might even help determine whether a project idea is feasible in the first place.
In academia, a concept paper might be needed before an undergraduate, master's, or doctoral candidate commences work on a research project with a supervisor. Even advanced career researchers or principal investigators might need to draft a concept paper when submitting a project proposal to a funding body to obtain the necessary grants.
Listed below are some reasons why concept papers are important.
1. To explore and expand an idea: Researchers can use concept papers to transform an incipient research idea into a focused, high-quality study proposal. The paper is also a means to obtain feedback that can be used to strengthen a detailed proposal at a later stage.
2. To draw the interest of funding agencies : Through an effective concept paper, an investigator can justify why their project is worthy of funding. If the project is within the mission of the funding body and has potential to advance the field, the investigator has a high chance of success in obtaining the required grants.
3. To identify potential flaws or gaps beforehand: Putting in time and effort in writing a concept paper will help develop a focused description of the project and will allow the researcher to examine the problem from all angles. At early stages, experts or funders might spot potential gaps and weaknesses in the proposed project. Accordingly, the researcher can identify solutions and improve the proposal (e.g., in terms of the goals or methodology).
4. To serve as the foundation of the full proposal: A concept paper is preliminary, as it precedes a full proposal. Funding agencies often ask for concept papers before the full proposal submission. This helps assess whether the identified experimental methods are appropriate and can be performed within the specific timeframe drawn up for the project.
5. To help a researcher stick to project timelines: A concept paper defines a timeline, which helps the investigator to keep the project on track, manage time effectively, and reach the targeted milestones successfully.
How should a concept paper be structured?
A concept paper could be within 5 pages for proposals for master's or PhD projects. Concept papers written as part of funding applications might even be up to 20 pages long. The format and flow of the paper would depend on the type of project and expected outcome.
Funding bodies requesting concept papers might provide a template or format, which should be adhered to. However, if templates or formats are not specified, a concept paper may be structured according to the chief elements described below.
1. An impactful title: The title should be sufficiently informative and leave a lasting impression. It should reflect the purpose and significance of the study. The title should not be too long (ideally within 15 words). The title could even be in the form of a question.
2. A clear mission statement: In a few sentences, the study objective(s) or research question should be stated. Given that the main objective of a concept paper is to convince the reader that the proposed project is worth executing, it must convey the novelty and research rationale in a convincing manner.
3. A brief yet effective overview:   A concept paper should present a survey of the problem, supported by a preliminary literature review of the research topic. However, the review need not be too detailed. The paper should provide a summary of what is already known about the topic and an explanation of what knowledge gaps the research is expected to fill. Any contradictory theories may also be indicated.
4.   An outline of the proposed methods: The methods that the researcher plans to use to answer the research question should be described. This section would cover ethical issues (if applicable), experimental materials and methods, the type of data to be collected, and the methods by which the data will be collected and analyzed. The estimated time to achieve different research goals should also be indicated.
5. A statement of the expected implications : A concept paper would be incomplete without a concise section on short-term and long-term impacts of the research, potential applications, impact on society and policies, and any other future visions. Know how to write a statement of the problem in a step-by-step way.
What are the key points to remember when drafting a concept paper?
1. Keep the reader in mind: If the concept paper targets experts in the field or potential collaborators/partners, it should be tailored accordingly, e.g., it can contain technical language. If the audience comprises potential sponsors/funders, the concept paper should be streamlined, keeping in mind their priorities and requirements. Such a version should contain minimal jargon and be easily digestible by non-specialists.
Bonus takeaway exclusively for community members
2. Note that a concept paper is not a journal article: Concept papers differ from journal articles in that the primary aim of a concept paper is to convince a sponsor of the feasibility and significance of a project. In that sense, it is akin to a sales pitch! It should highlight the project's purpose and impact. To strengthen one's case, previously awarded grants or published papers may also be indicated.
3. Make a good impression: While a concept paper should be cogent and compelling, it goes without saying that the document should be well-written and well-formatted, as well as free of grammatical, spelling, or punctuation errors. Clarity, consistency, and conciseness are key. In the absence of a formatting template, basic formatting should be in place, e.g., uniform font, adequate line spacing, and appropriate margins. Under Editage's Scientific Editing Service , a researcher can have a concept paper assessed by a subject matter expert for an in-depth critique on the content and further checked and corrected by editors for language and readability.
Are you brimming with ideas for a research project? Now that you know the main elements that might give your proposal an edge over others, maybe you are ready to set a project in motion by starting with a concept paper. 
Related reading:
5 Practical tips for writing your first scientific paper [Download publication schedule planner]
The basics of writing a statement of the problem for your research proposal
What reviewers look for in a grant proposal
Create a free account and access this bonus resource
Get Instant Access

for this article
Published on: Jul 15, 2021
Research Planning
Research Funding
You're looking to give wings to your academic career and publication journey. We like that!
Why don't we give you complete access! Create a free account and get unlimited access to all resources & a vibrant researcher community.
One click sign-in with your social accounts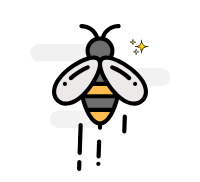 Sign up via email
1536 visitors saw this today and 1210 signed up.
Subscribe to Conducting Research
Confirm that you would also like to sign up for free personalized email coaching for this stage.
Related Reading
A young researcher's guide to a systematic review
The basics of converting your PhD thesis into journal articles
A young researcher's guide to writing a clinical case report
How to write a concept paper effectively 7 min read
Conquering plagiarism in nursing research and authorship 10 min read
"Brazilian researchers need not despair" 8 min read
How to collaborate effectively and ensure your research gets the attention it deserves 16 min read
Guidelines for young researchers on tackling common problems in scientific publishing 15 min read
Trending Searches
Statement of the problem
Background of study
Scope of the study
Types of qualitative research
Rationale of the study
Concept paper
Literature review
Introduction in research
Under "Editor Evaluation"
Ethics in research
Recent Searches
Review paper
Responding to reviewer comments
Predatory publishers
Scope and delimitations
Open access
Plagiarism in research
Journal selection tips
Editor assigned
Types of articles
"Reject and Resubmit" status
Decision in process
Conflict of interest
EXPLORE Coupons Tech Help Pro Random Article About Us Quizzes Contribute Train Your Brain Game Improve Your English Popular Categories Arts and Entertainment Artwork Books Movies Computers and Electronics Computers Phone Skills Technology Hacks Health Men's Health Mental Health Women's Health Relationships Dating Love Relationship Issues Hobbies and Crafts Crafts Drawing Games Education & Communication Communication Skills Personal Development Studying Personal Care and Style Fashion Hair Care Personal Hygiene Youth Personal Care School Stuff Dating All Categories Arts and Entertainment Finance and Business Home and Garden Relationship Quizzes Cars & Other Vehicles Food and Entertaining Personal Care and Style Sports and Fitness Computers and Electronics Health Pets and Animals Travel Education & Communication Hobbies and Crafts Philosophy and Religion Work World Family Life Holidays and Traditions Relationships Youth
HELP US Support wikiHow Community Dashboard Write an Article Request a New Article More Ideas...
EDIT Edit this Article
PRO Courses New Tech Help Pro New Expert Videos About wikiHow Pro Coupons Quizzes Upgrade Sign In
Browse Articles
Quizzes New
Train Your Brain New
Improve Your English New
Support wikiHow
About wikiHow
Easy Ways to Help
Approve Questions
Fix Spelling
More Things to Try...
H&M Coupons
Hotwire Promo Codes
StubHub Discount Codes
Ashley Furniture Coupons
Blue Nile Promo Codes
NordVPN Coupons
Samsung Promo Codes
Chewy Promo Codes
Ulta Coupons
Vistaprint Promo Codes
Shutterfly Promo Codes
DoorDash Promo Codes
Office Depot Coupons
adidas Promo Codes
Home Depot Coupons
DSW Coupons
Bed Bath and Beyond Coupons
Lowe's Coupons
Surfshark Coupons
Nordstrom Coupons
Walmart Promo Codes
Dick's Sporting Goods Coupons
Fanatics Coupons
Edible Arrangements Coupons
eBay Coupons
Log in / Sign up
Finance and Business
Business Skills
Business Writing
How to Write a Concept Paper
Last Updated: March 25, 2021 Approved
This article was co-authored by wikiHow Staff . Our trained team of editors and researchers validate articles for accuracy and comprehensiveness. wikiHow's Content Management Team carefully monitors the work from our editorial staff to ensure that each article is backed by trusted research and meets our high quality standards. wikiHow marks an article as reader-approved once it receives enough positive feedback. This article received 21 testimonials and 89% of readers who voted found it helpful, earning it our reader-approved status. This article has been viewed 1,604,307 times. Learn more...
If you've got a great idea for a new product, program, or service, writing a concept paper is one way to seek funding for it. Concept papers describe the purpose and projected outcomes of the project, and are delivered to potential sponsors. To create a successful one, use clear, passionate language that expresses why your project matters, and who will benefit from it. Above all, show the sponsor that the goals of your project match up with the kinds of initiatives they want to support.
Sample Concept Papers
Establishing the Purpose
For instance, you could start off your paper with an attention-grabbing statistic related to your project: "Every year, 10.5 million pounds of food go to waste due to one common pest: rats."
Giving your concept paper a descriptive title, like "Lock the Rat Box: Humane, Hands-Free Rodent Control," is another good way to grab their attention.
Try something like: "The Savco Foundation has long been committed to funding projects that foster healthy communities. We have developed Lock the Rat Box as an easy, cost-effective means to lower illness rates and sanitation costs in municipalities, and are seeking your support for the project."
For instance, your concept paper could include a statement like: "Rats are a nuisance, but also a serious vector of diseases such as rabies and the bubonic plague. Municipalities across the United States spend upwards of twenty million dollars a year combating these issues."
Include references to verify any data you cite.
Explaining How your Concept Works
For instance, your project may involve building a prototype device to humanely trap rats.
Your methods might also involve activities. For instance, you may propose advertising programs to educate communities about rat problems, or sending investigators to study the extent of the issue in various communities.
Try using statements like: "While previous governmental services have explained rat infestations via poster, radio, and television campaigns, they have not taken advantage of social media as a means of connecting with community members. Our project fills that gap."
For example: "February 2018: sign a lease for a workshop space. Late February 2018: purchase materials for Lock the Rat Box prototype. March 2018: conduct preliminary tests of the prototype."
Other assessment tools could include things like surveys to gauge customer satisfaction, community involvement, or other metrics.
Personnel, including any assistants
Equipment and supplies
Consultants you may need to bring in
Space (rent, for example)
Reviewing the Draft
If the application requests a particular format, follow the directions exactly.
Otherwise, type your paper in a standard font at a readable size (12 point is good), number your pages, and use reasonable margins (1 inch all around is fine).
For instance, avoid statements like "We believe that our product, Lock the Rat Box, could potentially help certain municipalities at least control rat infestations."
A stronger statement would be: "Lock the Rat Box will curtail rat infestations in any mid-sized municipality, and completely eradicate them in many cases."
If you are writing for a general, non-expert audience, ask someone unfamiliar with your project to read your concept paper and tell you if there were any parts they did not understand.
Have someone who has not previously read your concept paper take a look at the final draft before you submit it. They'll be more likely to catch any lingering errors.
Community Q&A
You Might Also Like
↑ https://www.aub.edu.lb/ogc/Documents/Writing_Concept_Paper.pdf
↑ https://www.ias.edu/sites/default/files/media-assets/Guidance%20Doc_Concept%20Paper.pdf
About This Article
To write a concept paper for a new product, program, or service, start with a descriptive, attention-grabbing title. Then, explain why you're approaching the sponsor by describing what your project goals have in common with their company mission. Next, describe the problem you want to solve, and the methods you'll use in order to solve it. Additionally, include a timeline for implementing your methods, and a preliminary budget with a list of the estimated costs. Finally, end your paper with a short summary reiterating your project's purpose. For more advice, including how to make your paper stand out with proper formatting and action-oriented language, keep reading. Did this summary help you? Yes No
Reader Success Stories
Kathryn Torres
Jul 17, 2020
Did this article help you?
Ongole Churchill
Jun 17, 2016
Ruth Denson
Mar 6, 2020
Naseem Khan
Apr 4, 2019
Kumudham Sandrasegaran
Oct 5, 2018
Featured Articles
Trending Articles
Watch Articles
Terms of Use
Privacy Policy
Do Not Sell or Share My Info
Not Selling Info
Don't miss out! Sign up for
wikiHow's newsletter
Have a language expert improve your writing
Run a free plagiarism check in 10 minutes, generate accurate citations for free.
Knowledge Base
How to write an essay introduction | 4 steps & examples
How to Write an Essay Introduction | 4 Steps & Examples
Published on February 4, 2019 by Shona McCombes . Revised on September 14, 2022.
A good introduction paragraph is an essential part of any academic essay . It sets up your argument and tells the reader what to expect.
The main goals of an introduction are to:
Catch your reader's attention.
Give background on your topic.
Present your thesis statement —the central point of your essay.
This introduction example is taken from our interactive essay example on the history of Braille.
The invention of Braille was a major turning point in the history of disability. The writing system of raised dots used by visually impaired people was developed by Louis Braille in nineteenth-century France. In a society that did not value disabled people in general, blindness was particularly stigmatized, and lack of access to reading and writing was a significant barrier to social participation. The idea of tactile reading was not entirely new, but existing methods based on sighted systems were difficult to learn and use. As the first writing system designed for blind people's needs, Braille was a groundbreaking new accessibility tool. It not only provided practical benefits, but also helped change the cultural status of blindness. This essay begins by discussing the situation of blind people in nineteenth-century Europe. It then describes the invention of Braille and the gradual process of its acceptance within blind education. Subsequently, it explores the wide-ranging effects of this invention on blind people's social and cultural lives.
Table of contents
Step 1: hook your reader, step 2: give background information, step 3: present your thesis statement, step 4: map your essay's structure, step 5: check and revise, more examples of essay introductions, frequently asked questions about the essay introduction.
Your first sentence sets the tone for the whole essay, so spend some time on writing an effective hook.
Avoid long, dense sentences—start with something clear, concise and catchy that will spark your reader's curiosity.
The hook should lead the reader into your essay, giving a sense of the topic you're writing about and why it's interesting. Avoid overly broad claims or plain statements of fact.
Examples: Writing a good hook
Take a look at these examples of weak hooks and learn how to improve them.
Braille was an extremely important invention.
The invention of Braille was a major turning point in the history of disability.
The first sentence is a dry fact; the second sentence is more interesting, making a bold claim about exactly  why the topic is important.
The internet is defined as "a global computer network providing a variety of information and communication facilities."
The spread of the internet has had a world-changing effect, not least on the world of education.
Avoid using a dictionary definition as your hook, especially if it's an obvious term that everyone knows. The improved example here is still broad, but it gives us a much clearer sense of what the essay will be about.
Mary Shelley's  Frankenstein is a famous book from the nineteenth century.
Mary Shelley's Frankenstein is often read as a crude cautionary tale about the dangers of scientific advancement.
Instead of just stating a fact that the reader already knows, the improved hook here tells us about the mainstream interpretation of the book, implying that this essay will offer a different interpretation.
Next, give your reader the context they need to understand your topic and argument. Depending on the subject of your essay, this might include:
Historical, geographical, or social context
An outline of the debate you're addressing
A summary of relevant theories or research about the topic
Definitions of key terms
The information here should be broad but clearly focused and relevant to your argument. Don't give too much detail—you can mention points that you will return to later, but save your evidence and interpretation for the main body of the essay.
How much space you need for background depends on your topic and the scope of your essay. In our Braille example, we take a few sentences to introduce the topic and sketch the social context that the essay will address:
What can proofreading do for your paper?
Scribbr editors not only correct grammar and spelling mistakes, but also strengthen your writing by making sure your paper is free of vague language, redundant words, and awkward phrasing.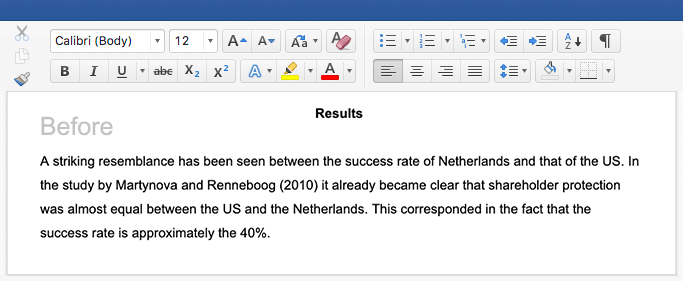 See editing example
Now it's time to narrow your focus and show exactly what you want to say about the topic. This is your thesis statement —a sentence or two that sums up your overall argument.
This is the most important part of your introduction. A  good thesis isn't just a statement of fact, but a claim that requires evidence and explanation.
The goal is to clearly convey your own position in a debate or your central point about a topic.
Particularly in longer essays, it's helpful to end the introduction by signposting what will be covered in each part. Keep it concise and give your reader a clear sense of the direction your argument will take.
As you research and write, your argument might change focus or direction as you learn more.
For this reason, it's often a good idea to wait until later in the writing process before you write the introduction paragraph—it can even be the very last thing you write.
When you've finished writing the essay body and conclusion , you should return to the introduction and check that it matches the content of the essay.
It's especially important to make sure your thesis statement accurately represents what you do in the essay. If your argument has gone in a different direction than planned, tweak your thesis statement to match what you actually say.
You can use the checklist below to make sure your introduction does everything it's supposed to.
Checklist: Essay introduction
My first sentence is engaging and relevant.
I have introduced the topic with necessary background information.
I have defined any important terms.
My thesis statement clearly presents my main point or argument.
Everything in the introduction is relevant to the main body of the essay.
You have a strong introduction - now make sure the rest of your essay is just as good.
Argumentative
Literary analysis
This introduction to an argumentative essay sets up the debate about the internet and education, and then clearly states the position the essay will argue for.
The spread of the internet has had a world-changing effect, not least on the world of education. The use of the internet in academic contexts is on the rise, and its role in learning is hotly debated. For many teachers who did not grow up with this technology, its effects seem alarming and potentially harmful. This concern, while understandable, is misguided. The negatives of internet use are outweighed by its critical benefits for students and educators—as a uniquely comprehensive and accessible information source; a means of exposure to and engagement with different perspectives; and a highly flexible learning environment.
This introduction to a short expository essay leads into the topic (the invention of the printing press) and states the main point the essay will explain (the effect of this invention on European society).
In many ways, the invention of the printing press marked the end of the Middle Ages. The medieval period in Europe is often remembered as a time of intellectual and political stagnation. Prior to the Renaissance, the average person had very limited access to books and was unlikely to be literate. The invention of the printing press in the 15th century allowed for much less restricted circulation of information in Europe, paving the way for the Reformation.
This introduction to a literary analysis essay , about Mary Shelley's Frankenstein , starts by describing a simplistic popular view of the story, and then states how the author will give a more complex analysis of the text's literary devices.
Mary Shelley's Frankenstein is often read as a crude cautionary tale. Arguably the first science fiction novel, its plot can be read as a warning about the dangers of scientific advancement unrestrained by ethical considerations. In this reading, and in popular culture representations of the character as a "mad scientist", Victor Frankenstein represents the callous, arrogant ambition of modern science. However, far from providing a stable image of the character, Shelley uses shifting narrative perspectives to gradually transform our impression of Frankenstein, portraying him in an increasingly negative light as the novel goes on. While he initially appears to be a naive but sympathetic idealist, after the creature's narrative Frankenstein begins to resemble—even in his own telling—the thoughtlessly cruel figure the creature represents him as.
Your essay introduction should include three main things, in this order:
An opening hook to catch the reader's attention.
Relevant background information that the reader needs to know.
A thesis statement that presents your main point or argument.
The length of each part depends on the length and complexity of your essay .
The "hook" is the first sentence of your essay introduction . It should lead the reader into your essay, giving a sense of why it's interesting.
To write a good hook, avoid overly broad statements or long, dense sentences. Try to start with something clear, concise and catchy that will spark your reader's curiosity.
A thesis statement is a sentence that sums up the central point of your paper or essay . Everything else you write should relate to this key idea.
The thesis statement is essential in any academic essay or research paper for two main reasons:
It gives your writing direction and focus.
It gives the reader a concise summary of your main point.
Without a clear thesis statement, an essay can end up rambling and unfocused, leaving your reader unsure of exactly what you want to say.
The structure of an essay is divided into an introduction that presents your topic and thesis statement , a body containing your in-depth analysis and arguments, and a conclusion wrapping up your ideas.
The structure of the body is flexible, but you should always spend some time thinking about how you can organize your essay to best serve your ideas.
Cite this Scribbr article
If you want to cite this source, you can copy and paste the citation or click the "Cite this Scribbr article" button to automatically add the citation to our free Citation Generator.
McCombes, S. (2022, September 14). How to Write an Essay Introduction | 4 Steps & Examples. Scribbr. Retrieved March 2, 2023, from https://www.scribbr.com/academic-essay/introduction/
Is this article helpful?
Shona McCombes
Other students also liked, how to write a thesis statement | 4 steps & examples, academic paragraph structure | step-by-step guide & examples, how to conclude an essay | interactive example, what is your plagiarism score.