How to Write a Scary-Good 1984 Analysis Essay
There are tons of scary stories—ones filled with ghosts or vampires or zombies. But in my opinion, there's nothing scarier than the stories that show what the world could be like if left in the hands of the wrong people.
One of the books that demonstrate this point the best is George Orwell's 1984 . And while the content of this book might scare some, writing an essay about it scares others.
But don't worry—I'm here to help you break it down and write a great 1984 analysis essay.
First, Figure Out What Your 1984 Analysis Essay Will Be About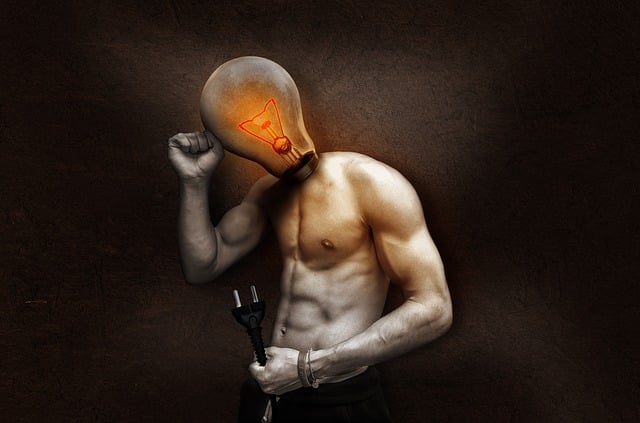 You can't have an essay without a topic, so the first thing you have to decide is what yours will be about. You may be thinking, "We've already covered this—it's about 1984 ."
You're thinking too big. What you want to do is narrow your focus on one element of the story—a theme or a character. You could also concentrate on a literary device like symbolism.
Don't try to cram all the stuff you know about the book into your essay. It never works out well. What ends up happening is that you either start summarizing instead of analyzing , or you just don't have the time or the page count to fully flesh out your ideas.
Click To Tweet
A good analysis is a focused one. But what can you focus on in your 1984 analysis essay? Here are just a few suggestions.
Focus on a Character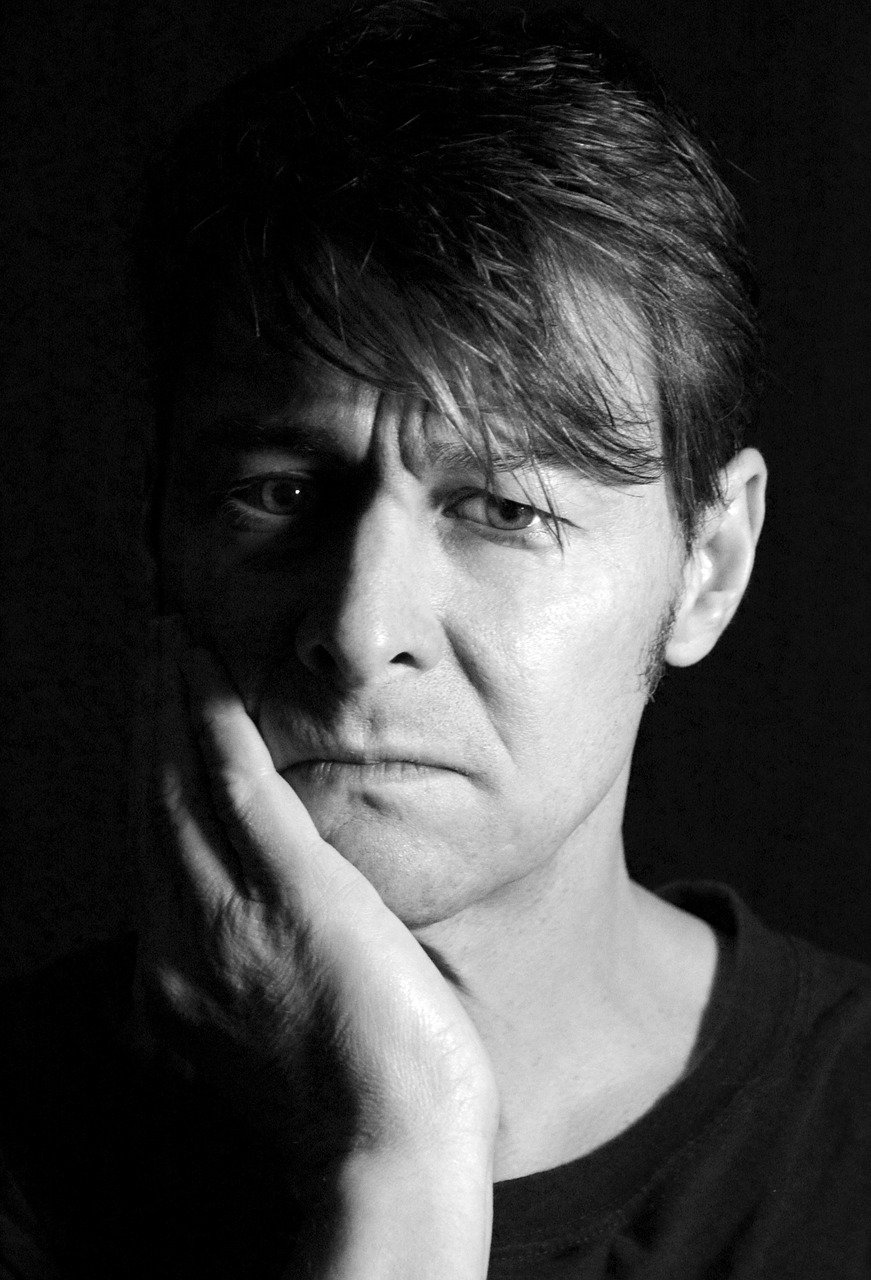 You can certainly write about the protagonist, Winston , if you connect more to him, but let's talk about O'Brien for now.
O'Brien is an interesting character because he's so mysterious. Winston looks up to O'Brien and thinks he's a member of the Brotherhood, a supposed secret rebel group.
As the reader later discovers, O'Brien is actually a hardcore member of the Party. He ends up tricking Winston into admitting his disdain for the Party, which is a pretty big deal. But how can you focus your 1984 analysis essay on O'Brien?
As with any other character, you have to analyze O'Brien—instead of just telling the reader what he did in the story. Here are a couple directions you can take.
1. O'Brien as a father figure
Throughout the beginning of the story, Winston sees O'Brien as trustworthy and looks up to him. O'Brien is part of the Party's innermost circle—he has power. And Winston thinks O'Brien is part of the resistance.
This establishes a friendship/mentorship. Even after O'Brien reveals his true intentions, he still acts as a type of father figure, though this time it's a bit more malicious. He's the one torturing Winston, but it comes from a place of caring.
O'Brien thinks he needs to purify Winston of his bad thoughts so that Winston can excel in society. After all, isn't that what every father wants?
2. The Party got O'Brien long ago
While torturing Winston, O'Brien says that the Party got him long ago. Analyzing what this means can make a really great essay. His comment alludes to the fact that he might have once been as rebellious as Winston. It also alludes to how O'Brien realized that being powerful meant being obedient.
But does he buy into the Party's ideology? Does he really prescribe to doublethink, or does he just put up the facade to avoid being tortured like Winston?
You can argue it either way in your 1984 analysis essay, but whichever stance you take, be sure to make it clear and back it up with evidence .
Need more help analyzing a character? Check out these posts:
How to Write a Character Analysis That Works
2 Character Analysis Essay Examples With Character (with annotations)
Focus on a Theme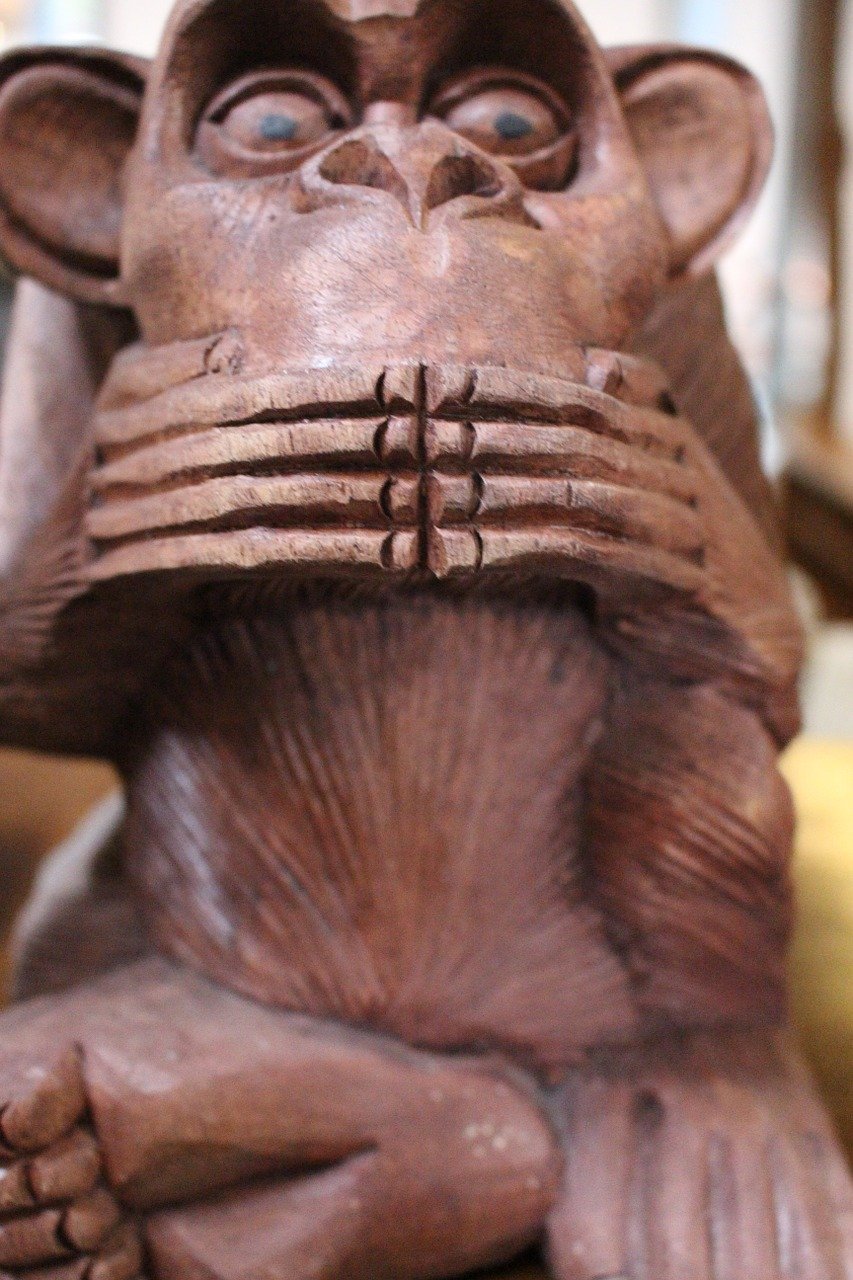 Themes are common in analytical essays , but they're certainly not boring. Themes touch on certain truths the author wants to get across to the reader.
In the case of 1984 , Orwell touches on several themes, but one that strikes me is the use of language to control people.
Controlling what words people use: In the novel, the Party controls what people are and aren't allowed to say, even in the privacy of their own homes. The Party bans words related to rebellion because, if there are no words for something, people can't talk about it or spread ideas about it.
Rewriting history: The Party also controls language through the rewriting of history. The Party "corrects" historical text to fit its latest whims, and because every reference is changed, what it writes becomes "truth." This makes individuals rely less on their memories and perceptions, and more on what the Party says is true. That's how the Party controls people.
Need more help with writing about a theme in your 1984 analysis? Try one of these posts for additional guidance and tips:
How to Write a Literary Analysis That Works
8 Components of a Smart Literary Analysis
Literary Analysis Essay Tips From a Kibin Editor
Don't Forget Your Outline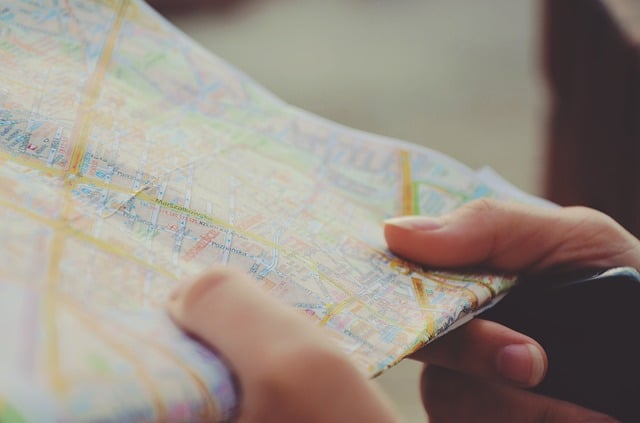 The importance of creating an outline cannot be understated. Outlines are maps that guide you much more easily through the writing process.
Not only do you know where you're going, but you also know every checkpoint you have to hit along the way. Without all the detours into unnecessary rambling , you can write faster and make your analysis a lot clearer.
Your outline doesn't have to be super detailed, but it should lay out your argument and the evidence backing up your thesis. The example below is based off the discussion above about themes:
Thesis statement: By controlling language, the Party was able to control the masses.
Ban on words related to rebellion
No way to spread ideas
No way to argue points against the Party
Propaganda becomes truth
Must rely on the Party for what's "true"
You can have as many or as few body paragraphs as you need, and as many or as few supporting details as you need. The more time you spend on your outline now, the less time you'll spend worrying about the details later.
Write a Killer Thesis Statement and Don't Lose Steam
I've always found that starting an essay is the hardest part. But with a strong thesis statement , you set yourself up for a strong essay.
When writing a thesis statement, you want to be direct—take a firm stance, and explain exactly what you'll be writing about in the body of your essay. This lets your readers know what they're in for and gives you a reference point throughout your essay.
My thesis statement for the 1984 analysis essay outlined above might look something like this:
In 1984 , George Orwell shows how language can be used as a form of control. The Party monitors and bans some language and rewrites history so that it can be seen as the only source of truth.
After you write your thesis statement, just follow your outline. Flesh it out with full sentences, details, and references to specific parts of the book. With a strong thesis and detailed outline, you can keep your momentum going until you wrap up your essay.
There are tons of things you could write about in a 1984 analysis essay, and just reading the couple of examples I've provided might not be enough for you. (Don't worry, I don't take offense to it.)
To give you a little more inspiration, here are some 1984 analysis essay examples you can look at:
Hate in George Orwell's Novel 1984
Character Winston Smith in 1984
A Character Analysis of Julia in 1984 by George Orwell
The Themes of Monopolization of Power and Manipulation of People's Thoughts in George Orwell's 1984
Once you're done with your essay, you can have the Kibin editors look over it. They'll help you with more than just spelling and grammar—they'll make sure you have a strong thesis and supporting details.
And don't worry—they won't turn you into the thought police for any rebellious things you write.
Now get to writing!
Psst... 98% of Kibin users report better grades! Get inspiration from over 500,000 example essays .

About the Author
Eden Meirow is a full-time copywriter and part-time freelance writer. Along with her BS in marketing from Florida State University and MA in museum studies from Johns Hopkins University, she has spent the past 7 years learning how best to reach and teach people using the power of words. When she's not working, she's constantly trying to expand her creativity through music, writing, art, and animation.
Have a language expert improve your writing
Run a free plagiarism check in 10 minutes, generate accurate citations for free.
Knowledge Base
How to Write a Thesis Statement | 4 Steps & Examples
How to Write a Thesis Statement | 4 Steps & Examples
Published on January 11, 2019 by Shona McCombes . Revised on September 14, 2022 by Eoghan Ryan.
A thesis statement is a sentence that sums up the central point of your paper or essay . It usually comes near the end of your introduction .
Your thesis will look a bit different depending on the type of essay you're writing. But the thesis statement should always clearly state the main idea you want to get across. Everything else in your essay should relate back to this idea.
You can write your thesis statement by following four simple steps:
Start with a question
Write your initial answer
Develop your answer
Refine your thesis statement
Table of contents
What is a thesis statement, placement of the thesis statement, step 1: start with a question, step 2: write your initial answer, step 3: develop your answer, step 4: refine your thesis statement, types of thesis statements, frequently asked questions about thesis statements.
A thesis statement summarizes the central points of your essay. It is a signpost telling the reader what the essay will argue and why.
The best thesis statements are:
Concise: A good thesis statement is short and sweet—don't use more words than necessary. State your point clearly and directly in one or two sentences.
Contentious: Your thesis shouldn't be a simple statement of fact that everyone already knows. A good thesis statement is a claim that requires further evidence or analysis to back it up.
Coherent: Everything mentioned in your thesis statement must be supported and explained in the rest of your paper.
The thesis statement generally appears at the end of your essay introduction or research paper introduction .
The spread of the internet has had a world-changing effect, not least on the world of education. The use of the internet in academic contexts and among young people more generally is hotly debated. For many who did not grow up with this technology, its effects seem alarming and potentially harmful. This concern, while understandable, is misguided. The negatives of internet use are outweighed by its many benefits for education: the internet facilitates easier access to information, exposure to different perspectives, and a flexible learning environment for both students and teachers.
Receive feedback on language, structure, and formatting
Professional editors proofread and edit your paper by focusing on:
Academic style
Vague sentences
Style consistency
See an example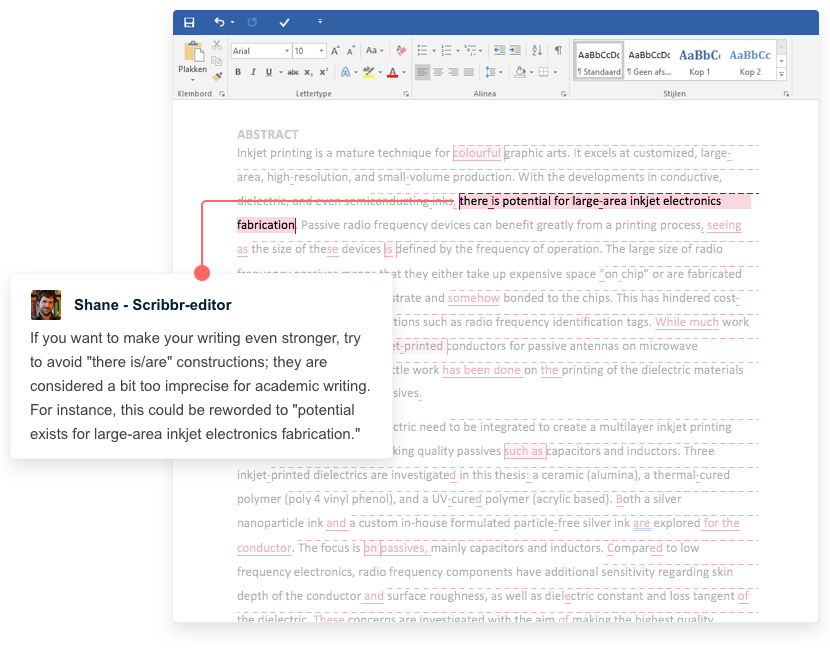 You should come up with an initial thesis, sometimes called a working thesis , early in the writing process . As soon as you've decided on your essay topic , you need to work out what you want to say about it—a clear thesis will give your essay direction and structure.
You might already have a question in your assignment, but if not, try to come up with your own. What would you like to find out or decide about your topic?
For example, you might ask:
After some initial research, you can formulate a tentative answer to this question. At this stage it can be simple, and it should guide the research process and writing process .
Now you need to consider why this is your answer and how you will convince your reader to agree with you. As you read more about your topic and begin writing, your answer should get more detailed.
In your essay about the internet and education, the thesis states your position and sketches out the key arguments you'll use to support it.
The negatives of internet use are outweighed by its many benefits for education because it facilitates easier access to information.
In your essay about braille, the thesis statement summarizes the key historical development that you'll explain.
The invention of braille in the 19th century transformed the lives of blind people, allowing them to participate more actively in public life.
A strong thesis statement should tell the reader:
Why you hold this position
What they'll learn from your essay
The key points of your argument or narrative
The final thesis statement doesn't just state your position, but summarizes your overall argument or the entire topic you're going to explain. To strengthen a weak thesis statement, it can help to consider the broader context of your topic.
These examples are more specific and show that you'll explore your topic in depth.
Your thesis statement should match the goals of your essay, which vary depending on the type of essay you're writing:
In an argumentative essay , your thesis statement should take a strong position. Your aim in the essay is to convince your reader of this thesis based on evidence and logical reasoning.
In an expository essay , you'll aim to explain the facts of a topic or process. Your thesis statement doesn't have to include a strong opinion in this case, but it should clearly state the central point you want to make, and mention the key elements you'll explain.
A thesis statement is a sentence that sums up the central point of your paper or essay . Everything else you write should relate to this key idea.
The thesis statement is essential in any academic essay or research paper for two main reasons:
It gives your writing direction and focus.
It gives the reader a concise summary of your main point.
Without a clear thesis statement, an essay can end up rambling and unfocused, leaving your reader unsure of exactly what you want to say.
Follow these four steps to come up with a thesis statement :
Ask a question about your topic .
Write your initial answer.
Develop your answer by including reasons.
Refine your answer, adding more detail and nuance.
The thesis statement should be placed at the end of your essay introduction .
Cite this Scribbr article
If you want to cite this source, you can copy and paste the citation or click the "Cite this Scribbr article" button to automatically add the citation to our free Citation Generator.
McCombes, S. (2022, September 14). How to Write a Thesis Statement | 4 Steps & Examples. Scribbr. Retrieved February 27, 2023, from https://www.scribbr.com/academic-essay/thesis-statement/
Is this article helpful?
Shona McCombes
Other students also liked, how to write an essay introduction | 4 steps & examples, how to write topic sentences | 4 steps, examples & purpose, academic paragraph structure | step-by-step guide & examples, what is your plagiarism score.
1984 thesis statement.pdf - Thesis: In 1984, George Orwell...
Grapevine H S
English III
UltraCheetahMaster195
Want to read all 3 pages?
End of preview, other related materials.
Essay 1984 (1).pdf
Central Peel Secondary School
1984 essay.pdf
Beverly Hills High
1984 Telescreens1.docx
Richmond Community College
The Threats of Totalitarian Governments shown in George Orwell 1984.docx
University of Guelph
Document 11.docx
University of Southern Mississippi
1984_-_newspeak_dictionary-2.pdf
Baylor University
Newly uploaded documents
CIM Lab 2020 12.docx
332441291-Unit-4-Knowledge-Management.ppt
create full model reflecting on y axis nummrgall csys1 nselslocxr5 CMextnodeNODE
Fossil_Crisp_Notes.pdf
Hangman Game.docx
Cargill plan report.edited.docx
KIN 249 W5.pdf
QUESTION 6 If the HMS Beagle had completely bypassed the Galapagos Islands
'''''''''''Copy of Testing_Hypotheses_Worksheet_201908 (1).docx
The Biological Concept of Race to Public Health and Epidemiology.pdf
SecondLawofThermodynamics SecondLawofThermodynamics
1. Articulate what you would do as part of this years.docx
Week 2 - Hacking - a criminal's perspective.pdf
Structural Organisation in Animals 07 Epithelial Tissue TOPIC 1 3 Gap junctions
Microbiology Exam #1 (Chapter 1,3,4,5,6) Flashcards.pdf
AP Micro Unit 3 Key Terms.docx
16 Otieno supra note 3 Also see Nation supra note 11 at p 6 17 Apoli supra note
In Class Assignment 1.docx
Recent EU.pdf
ADMS 3660w.4.pptx
Gestational diabetes is a form of impaired glucose tolerance IGT in pregnancy or
DIDS 1.05 TONE (ENGLISH).rtf
Looking for Expert help with your
Thesis topic get 25% off on your order.
Our Expert writes are available to research perfect thesis topic by subject along with 250 words topic brief in just 18.71 USD which is bound to get approved.
Looking to hire a Professional writer for your Thesis writing?
For A-Z custom thesis writing services be it analysis, thesis proposal, thesis chapters, conclusion or complete thesis writing service along with.
25% Flat discount
ARTICLES RESOURCE CENTER
Essay Topics Help
Essay Writing Tips
Formatting & Styles
Avoiding Plagiarism
Essay Submission Tips
Popular Essay Types
Reference & Citation
Essay Writing Exercises
Free Essay Samples
Topics Help
Writing Tips
Referencing & Citations
Free Term Paper Samples
Submission Tips
GCSE Coursework
A2, A5 & A-Level Coursework
I.B. Coursework
University Coursework
According To Book Titles
According To Authors
Bookreport Writing Tips
Bookreport Forms
Free Bookreport Samples
Research Paper Topics Help
Research Paper Writing Help
Free Sample Papers
Thesis Statements
Thesis Topic Help
Thesis Writing Tips
Submission Guidelines
Tackle Your Supervisor
Dissertation Topic Help
Dissertation Proposal Tips
Dissertation Writing Help
Defeat Procrastination
Defend Your Dissertation
Dissertation Funding
You are at: Thesis Writing Thesis Statements Articles 1984 Thesis Statement
1984 thesis statement.
It will not be difficult to make thesis statement once you have gone through the novel 1984 carefully. All it takes is to mark out the important events and character descriptions. Later on you can develop thesis statements by focusing on the important selected areas.
Thesis Statement For 1984 #1
In the novel 1984, there is a description of a society which is controlled in almost every sense; even the most innate impulses like sex and love too. It is all caused by a system created through a variety of types of media in society which broadcasts distrust and suspicions strongly among people that even the blood relatives don't believe in one another. This shows how natural impulses are controlled and oppressed in the society. Your thesis statement could revolve around this oppression and its effects and consequences.
In this novel, you will observe that everybody in the whole society is watched and has no privacy in whatsoever conditions. Every individual is constantly under surveillance. This makes people frustrated who want to live a free and individual life but it seems to be an impossible task to accomplish to lead to individualism. Here you can focus that in what ways this constant watch affects the life of every individual as well as the whole society.
Thesis Statement For 1984
Another focused area in the novel to write the thesis statement is about the role of women. In the tyrannical and oppressive society, there is no significantly romantic role of women in the novel 1984 like other literature works. Examine the role of women paying attention the issues like Winston's Wife, the Junior Anti-Sex League, and other women's role. Develop your thesis statement focusing how the role of women differs from the other novels in 1984.
For more information about writing thesis statements and sample thesis statements, click here .
Free eBook on "How to write a thesis statement in less than 30 minutes"
Click here to download your FREE E-Book on "How To Write Thesis Statement" and write your thesis statement in less than 30 minutes, Guaranteed!!!
Order Your Custom Thesis Writing Now!
Any essay type or topic
Professional writers
On time delivery
Money Back guarantee
Written on your specific topic
Phone, E-mail & Live Chat Support
Contact your writer anytime
Guaranteed "A" grade
Free topic development
Free unlimited revisions
Free Plagiarism scan report
Free Bibliography page
Free Title page
Free Table of content
Research Paper
Dissertation
Book Report
Editing Service
Essay Writing
Term Papers
Book Reports
Research Papers
Thesis Writing
Dissertation Writing
Disclaimer: The papers provided by Educationalwriting.net serve as model papers for students and are not to be submitted as it is. These papers are intended to be used for research and reference purposes only.
Purdue Online Writing Lab College of Liberal Arts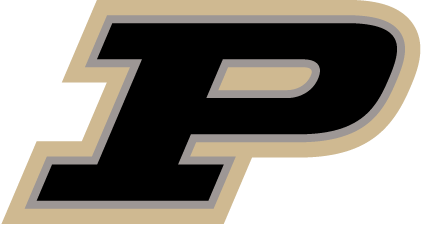 Tips and Examples for Writing Thesis Statements

Welcome to the Purdue OWL
This page is brought to you by the OWL at Purdue University. When printing this page, you must include the entire legal notice.
Copyright ©1995-2018 by The Writing Lab & The OWL at Purdue and Purdue University. All rights reserved. This material may not be published, reproduced, broadcast, rewritten, or redistributed without permission. Use of this site constitutes acceptance of our terms and conditions of fair use.
This resource provides tips for creating a thesis statement and examples of different types of thesis statements.
Tips for Writing Your Thesis Statement
1. Determine what kind of paper you are writing:
An analytical paper breaks down an issue or an idea into its component parts, evaluates the issue or idea, and presents this breakdown and evaluation to the audience.
An expository (explanatory) paper explains something to the audience.
An argumentative paper makes a claim about a topic and justifies this claim with specific evidence. The claim could be an opinion, a policy proposal, an evaluation, a cause-and-effect statement, or an interpretation. The goal of the argumentative paper is to convince the audience that the claim is true based on the evidence provided.
If you are writing a text that does not fall under these three categories (e.g., a narrative), a thesis statement somewhere in the first paragraph could still be helpful to your reader.
2. Your thesis statement should be specific—it should cover only what you will discuss in your paper and should be supported with specific evidence.
3. The thesis statement usually appears at the end of the first paragraph of a paper.
4. Your topic may change as you write, so you may need to revise your thesis statement to reflect exactly what you have discussed in the paper.
Thesis Statement Examples
Example of an analytical thesis statement:
The paper that follows should:
Explain the analysis of the college admission process
Explain the challenge facing admissions counselors
Example of an expository (explanatory) thesis statement:
Explain how students spend their time studying, attending class, and socializing with peers
Example of an argumentative thesis statement:
Present an argument and give evidence to support the claim that students should pursue community projects before entering college
The Ultimate Guide to Writing a Thesis Statement
A thesis statement is a sentence in a paper or essay (in the opening paragraph) that introduces the main topic to the reader. As one of the first things your reader sees, your thesis statement is one of the most important sentences in your entire paper—but also one of the hardest to write! 
In this article, we explain how to write a thesis statement in the best way possible. We look at what to include and the steps to take for writing your own, along with plenty of thesis statement examples to guide you. 
Here's a tip: Want to make sure your writing shines? Grammarly can check your spelling and save you from grammar and punctuation mistakes. It even proofreads your text, so your work is extra polished wherever you write.
Your writing, at its best Grammarly helps you communicate confidently Write with Grammarly
What is a thesis statement?
The goal of a thesis statement is to let your reader know what your paper or essay is about. It helps your reader understand the greater context and scope of your topic, plus it lets your readers know what to expect from the rest of the work. 
A secondary benefit of a thesis statement is that it makes it easier to search for papers on a particular topic, especially in the realm of academic writing like research papers and thesis papers (which are sometimes known as dissertations when written for doctoral degrees). For example, if you're writing a paper of your own, you'll want to look up other papers to use as evidence and sources . You can simply scan the thesis statements of several papers to see which match your topic and could be worthwhile sources to cite. 
The thesis statement is located at the beginning of a paper, in the opening paragraph, making it an essential way to start an essay . A thesis statement isn't necessarily the first sentence in an essay; typically you'll want to hook the reader in an engaging way in the opening sentence before inserting your central idea or argument later in the first paragraph. A thesis statement is often confused with a topic sentence , the first sentence in a paragraph, because they both introduce the central idea of what follows. You can think of thesis statements as the topic sentence of your entire paper.  
What to include in a thesis statement (with examples)
Thesis statements are a necessary part of paper and essay writing , but different formats have different rules and best practices. Below, we break down how to write a thesis statement for the most common types of papers. 
How to write a thesis statement for expository and argumentative essays
Expository and argumentative essays are some of the most common types of academic papers. Because they don't have a formal abstract like research papers, they rely on their thesis statements to provide an overview of what's discussed. 
Thesis statements for argumentative and expository essays should use strong and decisive language; don't be wishy-washy or uncertain. You want to take a stand right in the opening so that your readers understand what your paper is trying to show. 
Moreover, thesis statements for these essays should be specific, with some minor details to hint at the rest of the paper. It's not enough to merely make your point; you also want to provide some basic evidence or background context to paint a full picture. 
If your paper dives into different subtopics or categories, try to fit them into the thesis statement if you can. You don't have to get into details here, but it's nice to mention the different sections at the top so that the reader knows what to expect. 
Thesis statement examples
Despite the taboo, insects make an excellent food source and could stem humanity's looming food shortage, based on both their protein output and the sustainability of farming them. 
The backlash to rock 'n' roll music in the '50s by religious groups and traditionalists actually boosted the genre's popularity instead of diminishing it as intended.
How to write a thesis statement for persuasive essays
Similar to argumentative essays, persuasive essays follow many of the same guidelines for their thesis statements: decisive language, specific details, and mentions of subtopics. 
However, the main difference is that, while the thesis statements for argumentative and expository essays state facts, the thesis statements for persuasive essays state clear opinions . Still, the format is the same, and the opinions are often treated like facts, including conclusive language and citing evidence to support your claims. 
Furthermore, unlike with other essays, it's appropriate to make emotional connections in a thesis statement in persuasive essays. This can actually be a clever strategy to start your essay off on a more personal, impactful note. 
Advertising should not be allowed in public schools because it's a distraction from studies and may lead to misguided priorities among the school board, to say nothing of the materialist culture it promotes. 
Exotic pets provide the same love and companionship as conventional pets, so the laws regulating which animals can and cannot be kept as pets should be more relaxed.
How to write a thesis statement for compare-and-contrast essays
Thesis statements for compare-and-contrast essays are tricky because you have at least two topics to touch on instead of just one. The same general guidelines apply (decisive language, details, etc.), but you need to give equal attention to both your topics—otherwise, your essay will seem biased from the start. 
As always, your thesis statement should reflect what's written in the rest of your essay. If your essay spends more time comparing than contrasting, your thesis statement should focus more on similarities than differences. 
It sometimes helps to give specific examples as well, but keep them simple and brief. Save the finer details for the body of your essay. 
Sean Connery and Daniel Craig are the two most popular actors to portray James Bond, but both have their own distinct and at times contradictory interpretations of the character. 
While capitalism and communism are often viewed as diametric opposites, the truth is that, in practice, both ideologies tend to "borrow" principles from one another.
How to write a thesis statement in 3 steps
Now that you know what you're aiming for, it's time to sit down and write your own thesis statement. To keep you on track, here are three easy steps to guide you. 
1 Brainstorm the best topic for your essay
You can't write a thesis statement until you know what your paper is about, so your first step is choosing a topic. 
If the topic is already assigned, great ! That's all for this step. If not, consider the tips below for choosing the topic that's best for you:
Pick a topic that you're passionate about. Even if you don't know much about it, it'll be easier to learn about it while writing if you're genuinely interested. 
Narrow down your topic to something specific; otherwise, your paper will be too broad and perhaps too long. Just make sure it's not too specific, or you won't have enough to write about. Try to find a happy medium. 
Check beforehand that there are enough strong, credible sources to use for research. You don't want to run out of referential material halfway through. 
Once you've chosen a topic—and the angle or stance you want to take—then it's time to put the idea for your thesis sentence into words. 
2 Phrase your topic as a question and then answer it
It's not always easy to fit your entire thesis into just one sentence, let alone one that's written clearly and eloquently. Here's a quick technique to help you get started. 
First, phrase your topic as a question. For example, if you want to write about Mahatma Gandhi's legacy, ask yourself, "What influences did Gandhi have on society after his death?" 
If you already know the answer, write it down—that's a good start for your thesis statement. If you don't know the answer, do some preliminary research to find out; you can certainly use what you discover as evidence and sources in your essay's body paragraphs . 
3 Add some polish
Chances are, your first attempt at a thesis statement won't be perfect. To get it to its best, try revising , editing , and adding what's missing. 
Remember the core traits for thesis statements we mentioned above: decisive language, a happy medium of specific but not too specific details, and mention of subtopics. If you're struggling to contain everything in a single sentence, feel free to move the secondary information to the following sentence. The thesis statement itself should only have what's most necessary. 
If you're in doubt, read your thesis statement to a friend and ask them what they think your paper is about. If they answer correctly, your thesis statement does its job. 
Next comes the hard part—writing the rest! While the bulk of the writing lies ahead, at least you've nailed down your central idea. To plot out your supporting argument, follow our advice on essay structure and let your ideas flow.