Doctoral Writing Center
Doctoral Support
What is the Methods Chapter?
This chapter provides information on what you did and how you did it over the course of your research. Essentially, this chapter will list the steps you followed to help you answer your research questions and determine the accuracy of your hypotheses. A goal to have in mind when you are writing this chapter is to be detailed enough so that a colleague reading through the steps of your study could replicate your research without needing additional information. It is important that as you write your methods section, you ensure alignment with other sections of your dissertation.
(Important note: Remember that in this chapter, you are not getting into your findings or the results from your study. This is only to explain the process you used to obtain these results)
Before you Begin
What tense should i use in this chapter.
By the time you are writing this chapter of your dissertation, you should have completed your research. Thus, you will write the methods chapter in past tense .
Organization
Consider organizing this chapter in the following manner: 1. Introductory paragraph including general research design and organization of chapter 2. Data collection methods (how did you gather your data?) 3. Data analysis methods (how did you analyze your data?)
1. What do I Include in my Introductory Paragraph?
As is the intent of any introduction paragraphs, this paragraph will provide your readers with context for the research you conducted and provide them with an understanding of what will follow it. Consider incorporating the following information:
Reference to the Aim: Consider starting this paragraph by referencing the overall aim/purpose of your research. Be careful not to go into too much detail about why this was your aim or why this purpose matters. This information will be added to other chapters. Here stick to one sentence.
Research Design Statement: In one to two sentences, describe the research design you used for this study. There are a variety of research design approaches; for additional support on this topic, see here. If you are using a specific type of quantitative or qualitative design (ex: quasi experimental, case study), consider also stating this in your introduction.
Quantitative
Study Information: Emailed a survey to 200 undergraduate educators who just finished teaching their first classes to determine how effective their program was at preparing them for the role itself.
Statement: This study used a cross-sectional survey design to assess how prepared first-time undergraduate educators felt after teaching their initial courses.
Qualitative
Study Information: Interviewed 35 students who participated in a study incorporating the wise intervention strategy to their feedback to determine perception of bias.
Statement: This study used a narrative research design to identify how the wise intervention strategy influenced the perception of bias in freshman students at the university level.
Organization of the Chapter: Add a statement or two describing what information the reader will find in this chapter and how it is organized.
2. What do I Include in the Data Collections Section?
This section will be dedicated to explaining to your readers how you collected the data that you needed in order to answer your research questions and verify the accuracy of your hypotheses (if applicable). The way you organize this information may vary, but ensure you have the following information available.
When explaining your sample, ensure you identify who the target population was, the size and demographics of your sample, the location of sample participants, and the sampling design you used to obtain your sample. Pay attention to justifying the rationale for the decisions you made in this section, and provide relevant citations to support these decisions.
(Note: For advice on how to avoid bias when referring to people or groups in this section, see this tutorial , for advice on selecting your sample, please see here ).
Instruments/Collection Method
In this section, you are both indicating the measures you used to answer your research questions and how they will measure the focus of your research (variables, cause-effect relationship, etc.). Data collection methods can include interviews, surveys, archival data, focus groups, ethnography, and much more. If you are using assessments or other instruments (ex: standardized interview protocols) as part of your data collection methods, information should be provided about the instruments themselves (reliability and validity in your population and in measuring your variables) and the relevancy for use in your study. For additional information on methods, please see here .
For qualitative research: Explain the appropriateness of the measure you chose (how did you ensure you were selecting the 'best' option?), the measurement characteristics of the instrument(s), and the administration and scoring of the measures. (See here for further information).
For qualitative research: Explain the training and practice of the observer, indicate instrument type (structured or unstructured), and include opening questions as well as examples of some sub-questions for your research. (Include the full set of questions used as an appendix). (See here for further information)
In this section, you will explain how you implemented your methods. Consider aspects such as what steps you took to contact your sample (or access your data), to gain their participation, to protect their anonymity/ensure confidentiality or any other ethical considerations you made, and how you administered the instruments.
(Note: If you provided participants with any documentation (recruitment letter, survey, etc., copies of these should be added as appendixes).
Example of a research project:
Study was conducted with undergraduate students to test the effectiveness of the wise interventional strategy approach in feedback on the perception of positive bias., some examples of what i would consider writing in this section include:.
Note: By the time you finish writing this section, your reader should be able to know when, where, and how you collected the data.
Step: Pre-contact
Information Included: How I chose the educator(s) I worked with, selected the classes (and when they ran), identified the assignment to use, created a benefit for student participant (extra credit/mandatory participation/etc.), information I needed to collect from the students, if the instructor would see the feedback provided to students, if I needed the school's approval and the instructors or just the instructor, and more
Step: Contact
Information Included: How much information the educator provided to the students before the study (protect the validity of the results), how the students opted into the study
Step: Process
Information Included: How I set up the study so that the reviews of the assignments were blind reviews, how I protected student anonymity when providing feedback, how I stored the data, the timeline of providing feedback, the timeline of when students could submit revised versions for grading, the rubric used to assess grading, and how I collected revisions from the instructor.
3. What do I Include in My Data Analysis Section?
In this section, you will explain how you analyzed your data. Ensure that you are not getting into the results of what your analysis determined. You are only explaining how you analyzed the data in this section.
For quantitative research: Explain what you did prior to the analysis (did you have to sift through to remove any outliers, did you have to ensure you were not missing data, etc.), how you conducted the analysis (what software or tool did you use), what test did you use (T-test, linear regression, etc.), and what equation did you use within the test construct. Indicate what information that analysis provided you (ex: determining relationships, causal links).
For qualitative research: Explain what you did after collecting the responses from your participants. It is important that you outline the process you will use to analyze the data (ex: inductive analysis, discourse analysis), any coding methods, or tools that will be used to classify the data. Typically, people will transcribe their responses, identify a type of analysis (thematic, content, discourse), and code the information to determine patterns and relationships. It is also important to outline how the researcher will avoid bias in their analysis of the data.
Did I Include All of the Information I Need?
To double-check if you have added all of the information you need, please see this checklist as a guide. (Note: this is to help you self-assess in general but is not meant to be an exhaustive list – download to check off the boxes as you go). It is also a good idea to do one last check for alignment with your other chapters!
Please see the following tutorials created by methodologists to support you in the curation of this chapter. • How to Write the Methodology Section • Quantitative Studies: Methodology Considerations • Qualitative Studies: Methodology Considerations
LET US HELP
Welcome to Capella
Select your program and we'll help guide you through important information as you prepare for the application process.
FIND YOUR PROGRAM
Connect with us
A team of dedicated enrollment counselors is standing by, ready to answer your questions and help you get started.
CALL EMAIL CHAT

What are acceptable dissertation research methods?
June 25, 2015
Doctoral research is the cornerstone of a PhD program.
In order to write the dissertation, you must complete extensive, detailed research, and there are different types of research for different types of studies—involving very different methodology.
"The method of research is informed by the research question," says Garvey House, PhD, associate director of research and residencies for Capella University's School of Business and Technology. "The problem that's being addressed usually involves either a gap or a controversy in the literature." Once the research problem has been identified, the student can employ the methodology best suited for its solution. There are two primary dissertation research methods: Qualitative and quantitative.
There are two primary dissertation research methods: Qualitative and quantitative.
1. Qualitative
Qualitative research focuses on examining the topic via cultural phenomena, human behavior, or belief systems. This type of research uses interviews, open-ended questions, or focus groups to gain insight into people's thoughts and beliefs around certain behaviors and systems.
Ayn O'Reilly, PhD, core research faculty in the School of Public Service and Education and co-chair of the school's Scientific Merit Review Committee, notes there are several approaches to qualitative inquiry. The three most routinely used include:
Case Study. "This is the most common approach for studying work environments," says O'Reilly. The research involves the use of multiple sources of data. This might include interviews, field notes, documents, journals, and possibly some quantitative elements (more information on quantitative research follows). A case study focuses on a particular problem or situation faced by a population and studies it from specific angles. For example, a researcher might look at violence in the workplace, focusing on when, where, or how it occurs.
Phenomenology. O'Reilly points to this as the most difficult form of qualitative research, which involves describing a "lived experience" and learning from that experience to help people or organizations that may face that same experience. "The researcher is trying to understand what the experience is like for the subject. For example, take Hurricane Katrina. Whether it's a NICU [neonatal intensive care] nurse, a member of the National Guard, or a newly homeless widow—the researcher's job is to assess the full experience of someone involved in large-scale phenomena." This type of research is difficult partly because of its emotional context. "The researcher needs to know what it is to be that person. It can be very powerful," says O'Reilly. A researcher using this method will be trained during coursework and residencies in how to conduct this type of research, which involves specialized interviews and surveys with the people involved in the phenomenon.
Generic Qualitative Inquiry. Also called generic qualitative, generic inquiry, or other variations. "This is the fallback approach," says O'Reilly. "A generic qualitative inquiry is conducted when the student has qualitative research questions, but the study does not meet the requirements of a case study or phenomenology. So the researcher may be using similar methods, but will not have as thorough of a foundation of research available." For that reason, it's also less desirable, because the research isn't going to be as extensive and inclusive. The researcher could run into problems with fewer data to analyze. O'Reilly notes that it's a better approach for someone who is perhaps seeking a second advanced degree and has done a considerable amount of research, or who just needs to answer a research question or subtopic.
House recommends working on your face-to-face and phone/Skype interview skills if you're going to use qualitative methods. "You have to understand your own biases and not to ask leading questions. You'll need to learn when and how to probe more deeply."
2. Quantitative
Quantitative research involves the empirical investigation of observable and measurable variables. It is used for theory testing, prediction of outcomes, and determining relationships between and among variables using statistical analysis. Ellen Mink, PhD, core research faculty in the School of Public Service and Education and co-chair of the PSL Scientific Merit Review Committee, outlines two primary data sources for quantitative research.
Primary Data Collection. In this approach, data are collected by the researcher. Participants are recruited for the study, informed consent is obtained, and quantitative data are obtained either electronically or in person by the researcher. This approach allows the researcher to decide exactly what variables he or she is interested in exploring and how they will be operationalized in the study. Variables are measured using instruments whose psychometric properties (reliability and validity) have been established by other authors. Data are analyzed using statistical techniques to assess the nature of the relationships between and among variables.
Secondary Data Analysis. This approach involves the statistical analysis of data collected by other researchers or organizations. There are a number of publicly available data sets for researchers, often from large-scale, federally funded research projects or data repositories. Secondary data analysis may save time for researchers as participant recruitment and data collection are avoided. It is also a way to access information about vulnerable populations in an ethical manner (as it does not involve direct contact). However, when utilizing this approach, researchers must build their research questions based on the available data.
The choice of whether to use a qualitative or quantitative methodology is based on the nature of the questions being asked, the state of the field, and the feasibility of the approach with the population of interest.
"There are so many variations and possibilities," House says. "PhD students need to be resourceful and willing to shift their expectations as they learn new research techniques. Researching a doctoral dissertation is an ongoing learning process."
Capella University offers PhD and professional doctorate degree programs ranging from business to education and health to technology. Learn more about Capella's doctoral programs.
You may also like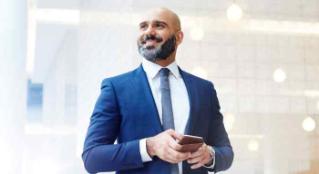 Can I transfer credits into a doctoral program?
January 8, 2020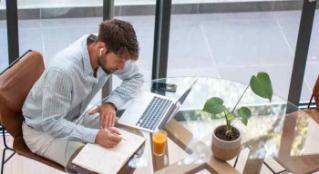 What are the steps in writing a dissertation?
December 11, 2019
The difference between a dissertation and doctoral capstone
November 25, 2019
Start learning today
Get started on your journey now by connecting with an enrollment counselor. See how Capella may be a good fit for you, and start the application process.
Please Exit Private Browsing Mode
Your internet browser is in private browsing mode. Please turn off private browsing mode if you wish to use this site.
Are you sure you want to cancel?
Dissertation & Thesis Guides
Basics of Dissertation & Thesis Writing
Dissertation Methodology: Guide and Examples
Table of contents
Dissertation methodology is necessary for  writing a dissertation . Choosing suitable academic methods and applying them in a process is not an easy task. It is further complicated by the fact that each scientific area has its own applied methods. Below we will reveal their essence and call their general and special types.  
What Is Methodology in Dissertation?
Methodology in dissertation is a general system of scientific knowledge methods. Students usually use them to achieve a research paper goal they set at the beginning of a work. We can say that this is an instrumental basis. How many words should a  methodology  be in a dissertation? We would say it should be around 20% of the whole work. You should develop research problems and explain solutions to the main issues. Selection of suitable methods starts at the stage of preparing a dissertation plan. This section should be placed in  dissertation introduction . You should justify the choice of each method used in work. In the abstract, just list analysis of the main techniques that were used. Due to their huge number, there are different research methods classifications. Firstly, they are usually divided into two categories. The first category is applicable to all knowledge branches. The second has a narrower focus. It covers those methods that are applied strictly in a particular science area. We'll consider quantitative and qualitative classifications in more detail.  
Methodology Dissertation: Purpose
The main goal of methodology chapter dissertation is to study methods you have chosen. It helps to acquire and substantiate new findings in science. But, in addition to this main task, this section also studies:
knowledge structure in general,
cognitional place and role's various forms,
analytical methods,
various systems of scientific knowledge.
So, the purpose is to study an object, process, or phenomenon. You should capture scientific principles' basis in written form and introduce useful results into production. Note that our  dissertation service includes help with methodology, too.
Methods vs Methodology Chapter: Dissertation
You might be confused with the difference between thesis and dissertation  methods, but the answer is simple. Researchers use the first term to proceed with studying research problems. Literally, this is a description of all material and information that was used in work. Methodology is a broader term. It is a system with methods for learning how research should be done systematically. It ensures that conclusions drawn are valid and reliable.
What to Include in the Methodology Section of Dissertation?
Let's consider what to include in a dissertation methodology . No matter what scientific area you're working on, it should include the same chapters. We recommend you focus on specific methods for your studying. But a general outline is universal for each case.
Aims in Methodology of Dissertation
In the dissertation methodology chapter, you should describe research methods and organization. Briefly, list method aims and techniques used in study. It is necessary to indicate methods' authors and publishing year. For example:  
Following methods were used to solve tasks:
Theoretical : analysis, synthesis, systematization, comparison, classification of scientific and psychological sources of information. They allow to generalize and systematize views of scientists on a problem being studied;
Empirical : method of "Determining speed of mental process of junior high school students at time of transition to high school."
Mathematical processing of research results: data processing and graphical presentation of results were carried out using spreadsheets MS Excel 2010.
Outline of Methods in Methodology Section: Dissertation
The dissertation methodology outline begins with a search. Find a subject area that can unite all gained empirical results. Some results often do not fit into a single structure and have to be discarded. But sometimes, necessary empirical results are lacking, so you should continue study's empirical part. Determine an appropriate outline to begin logical concept composition.
Explanation of Methods in Methodology for Dissertation
For the methodology section of the dissertation, you should determine the study base, respondents number, their age, gender. Explain your choice using specific arguments. Look at following example:  
Study was conducted based on the municipal higher educational institution of the regional council. The study covered 105 first-year students (including 77 students of Department of Primary Education (base 9 classes), aged 15.5 years and 28 students of department "Preschool Education" (base 11 classes), aged 17.5 years).
Qualitative Methods of Methodology in Dissertation
Qualitative dissertation methodology is aimed at identifying statistical survey characteristics. So you can reveal various types of deep social processes and mechanisms. For example, analyze the media's influence on individual consciousness. Or examine informational perception of different population layers. The main application area of these methods is marketing and sociological research. Let's consider the most important group methods:  
In-depth interview. Here well-reasoned answers are required. Often, it is conducted in the free conversation form in an informal setting. Its purpose is to explore beliefs, values​, and respondents' motivations.
Expert interview. Invited specialists express their valuable opinion.
Focus group discussions. Here conversation takes place with a focus group. It can consider 10-15 respondents who are directly related to study. Participants share their personal experiences and perception on the topic during discussion. Based on their statements, a social group's "portrait" to which the focus group belongs is compiled.
Quantitative Methods of Dissertation Research: Methodology
The second dissertation methodology is quantitativ methods . It helps to identify phenomena based on statistical methods. It aims at initially collecting questionnaires and then measuring them to investigate large-scale phenomena. It also allows you to study the structure and research development's dynamics. This includes counting publications number made or content analysis. For example, determination of various sources' volume citation. It is possible to track studied circulation and the usage degree. The research results using this method are information with minor deviations.
How Data Is Analyzed in Your Dissertation Methodology Section
In the practical section, analyze results of research methodology dissertation. Provide detailed data on subjects and different research methods. Pay attention to results' validity and their interpretation. Research results should not be limited to statements of received facts. Interpret their scientific explanation and obtain results.
Materials Used in Your Methodology Chapter in Dissertation
Methodology chapter in the dissertation should include suitable materials. Data selection, critical comprehension, and processing are essential. First, you need to introduce primary literature (textbooks, theoretical articles) and applied materials (methodological developments, instructional materials, articles). Include only carefully selected and purposefully analyzed elements. As illustrative material, you can add sample documents, tables, diagrams, charts. They can be placed throughout your study.
Tips on How to Write a Dissertation Methodology
We have prepared some tips on how to write a methodology for a dissertation. Hope they will ease your writing.
Pose a problem that your method solves and justify its relevance.
Complete analysis of literary background.
Write it concise and clear.
Apply only those research methods that you will manage to use.
Make qualified interpretations and observations to obtain results.
Create an independent, original approach to processing of material.
Provide all answers to hypothetical questions before your readers can ask them.
Mistakes to Avoid When Writing Methodology for Dissertation
We collected and identified 10 common mistakes in writing a dissertation methodology. Avoid them to make this section excellent!
Conduction too complicated research.
Non-disclosing chosen method.
Non-compliance with general requirements.
Plagiarism.
Excessive volumes of sections.
Faked background sources.
Unrelated parts of description.
Outdated methods.
Grammatical errors.
Weak impact on a scientific field.
Dissertation Methodology Example
We prepared a methodology example for your dissertation. Now you know all necessary information on how to write this chapter. We recommend you pay specific attention while writing. You can take our sample as a template.
Final Thoughts on Writing a Methodology for a Dissertation
Dissertation methodology occupies 20% of your text. It is significant for your scientific research. In this section you formulate provisions that determine the entire course of work. We recommend writing this section at the very beginning. So, research methods are steps that we take towards work goals. These are ways that our online dissertation help resolves study tasks.
Just order your work from our papers writing service ! In a few days, you'll receive outstanding work with minimum energy wasted.  
Joe Eckel is an expert on Dissertations writing. He makes sure that each student gets precious insights on composing A-grade academic writing.
24/7 Always Open
(+1) 888 687 4420
[email protected]
HOW WE WORK
THESIS WRITING
DISSERTATION PROCESS
TESTIMONIALS
What Is A Dissertation
Dissertation Methodology
Last updated on: Jan 3, 2023
How to Write a Dissertation Methodology with Examples
By: Caleb S.
Reviewed By: Rylee W.
Published on: Jan 3, 2023
The methodology builds the skeleton of the research work. It gives a reader a clear roadmap and outline of the research methods.
Moreover, the dissertation methodology is linked back to the literature review. It explains why you chose a certain data collection method for your dissertation.
Are you confused about writing a dissertation methodology? Are you stuck at the first step and can't move forward? Then this blog is for you!
Read on and get to know about the dissertation methodology in detail.
On this Page
What is Dissertation Methodology?
The dissertation methodology is one of the most challenging parts of the research project. In the methodology section, you will define the research question. Also, give a detailed review of the methods used within your research.
The main purpose of the dissertation methodology is to:
Describe the methods of a study.
Explain the data sources and sampling strategies.
Discuss the data collection and data analysis procedures.
Demonstrate the algorithms that you applied to analyze collected data.
Paper Due? Why Suffer? That's our Job
Moreover, it helps the readers understand the broad philosophical approach behind the methods you used for your research work. Also, with methodology, you will be required to justify why you chose this method over others.
In the dissertation methodology, you should include:
Tools and materials used for conducting the research.
Data collection methods include quantitative methods, semi-structured interviews, surveys, groups of people, etc.
Data analyzing methods.
Research limitations.
Discuss the problems that you faced during conducting the research.
Details of when, where, and whom the research took place.
Normally, it comes after the literature review and explains data gathering techniques. Also, describe in which ways and how the research was conducted. It is a part of dissertation writing and it is an important part of it.
Types of Dissertation Methodology
The dissertation methodology describes the philosophical research methods you use, their advantages, results, and how you conduct research. Also, it helps the readers to assess the validity and reliability of the research.
Also, the dissertation methodology has the following types:
In this methodology type, you need to elaborate on the reliability and show close attention to detail more than anything else. However, if your methods have flaws, no one is impressed. Therefore, make sure that your chosen dissertation methodology is powerful.
Furthermore, the information should clearly state the procedure, setup, and equipment. Therefore, researchers of the same field of study can work with the same method in the future.
The statistical models that are part of your scientific study should be included in the methodology. Also, the variables expected to falsify your data must hold into the equation to avoid vagueness. Therefore, it is better to use a comprehensive strategy to deal with these variables when collecting and analyzing the data.
Behavioral or Social Sciences
The behavioral or social sciences methodology is built on the same lines as scientific or lab-based research. This type of methodology exhibits both firmness and reproducibility. Therefore, the other scientists can use your complete research methodology or recreate your examination according to their own research needs.
However, there are some inquiries to consider when working with human subjects. First, you need to decide if your analysis will be based on quantitative, qualitative, or blended research methodology.
The following are the questions that you need to consider:
Will you notice or watch the participants undertaking some activity or other?
Will you request them to fill a questionnaire or record their responses during the interview?
Will you abstain from examining human subjects and base your research on existing evidence?
What is the size of your information, and define its scope?
Is the data exceptionally explicit to the location or social setting in which you carried your study?
Therefore, you will be required to show that you have taken care of the above questions. Also, you must address your research study's ethical issues.
However, you have to get formal approval for your research design from suitable ethical committees.
Humanities and Arts Dissertation
For humanities and arts-based dissertations, the thoroughness and dependability of the research methods employed remain unquestionable. However, the convincing strategy you will use to convince the readers is slightly different.
Furthermore, the humanities and arts-based dissertations must be directly linked to the literature review. However, the dissertation for humanities and arts is less complex, and there is no need to justify it in detail.
However, ensure that you have provided enough information about the theoretical frameworks your research methodology is based on.
Creative Arts Dissertation
Numerous degree programs in the arts allow the students to take the portfolio of artworks or creative writing. Other than presenting the long dissertation research work.
However, your creative research will be required to be submitted along with a comprehensive evaluative paper. Also, as a scholar, you will be expected to show the ability to analyze your methodology critically. Besides, you are capable of critically evaluating your creative work.
Therefore, keep these types of research methodology in mind and choose the one according to your needs.
Dissertation Methodology Structure
There are several ways in which you can structure your dissertation methodology. Below are some steps that will help you structure the dissertation methodology.
1. Give Research Overview
In this step, reiterate the topic of your research. You can also describe your data collection and analysis process. Also, discuss and answer the research question clearly in this section.
2. Research Design
You have to explain which data collection method (interviews, surveys, etc.) you used for your research work. Also, include the sample size and any attempts to defeat bias.
3. Data Analysis
In this step, you will have to describe what type of data you were working on. Also, your results are conclusive or not.
What to Include in Dissertation Methodology?
Here are the elements that you should include in the dissertation methodology.
Research questions
Design methods
Discuss the reasons why you choose this design method
Evaluation of your choice of method
How to Write a Dissertation Methodology?
Writing a dissertation methodology chapter is not difficult if you follow proper steps and guidelines. For your help, we compiled some steps that you will use to create a well-written dissertation methodology.
1. Explain Your Methodological Approach
It is the first step of writing the dissertation methodology. In this step, you need to explain your methodological approach like qualitative research, quantitative research, or any other.
2. Describe Data Collection Methods
After explaining the methodological approach, you should explain the data collection methods, such as interviews, surveys, etc., that you will use.
3. Describe Data Analysis Methods
Now, discuss how you processed and analyzed the quantitative or qualitative data. However, do not give too much information and the results at this stage.
4. Evaluate and Justify Your Methodological Choices
In this section of the dissertation, you describe why you chose these particular methods. Also, explain why other research methods were not suitable for your research goal and show how this approach contributes new knowledge.
Tough Essay Due? Hire Tough Writers!
Literature Based Dissertation Methodology
This type of methodology is also known as the secondary research methodology. The literature review dissertation methodology involves 4 steps:
1. Develop your research question(s): Like any other type of research, you have to develop a research question first. Then specify the general research area in which you research will fall. Finally, aim to fill the gaps in your literature review.
2. Identify a secondary data set: Look for some more past data that could be useful for your research. For example, you might need an author's permission to use their data.
3. Evaluate a secondary data set: Address the following questions:
Aim of the original study?
Who collected the data?
When was the data collected?
What methods were used for data collection?
What is the final evaluation?
Prepare and analyze secondary data: You will prepare and analyze the secondary data by:
Outlining all variables
Addressing missing data
Recoding variables
Computing final scores
Crafting a questionnaire
Analyzing the data.
Following is an example that explains how to write a dissertation methodology of secondary research:
Dissertation Methodology Secondary Research (PDF)
Read the next section for some more examples to understand the dissertation methodology.
Dissertation Methodology Examples
Here are some examples of the dissertation methodology for your ease.
Undergraduate Dissertation Methodology Example (PDF)
Masters Dissertation Methodology Example (PDF)
Qualitative Dissertation Methodology Example (PDF)
Quantitative Dissertation Methodology Example (PDF)
Dissertation Methodology Checklist Sample (PDF)
Sample Dissertation Methodology Template (PDF)
Related: Dissertation Examples for Different Academic Levels & Fields
What Not to Include in the Dissertation Methodology?
You might get tempted to overlap between literature review and dissertation methodology. You will find yourself moving back and forth and editing between the literature review and methodology sections.
Resist the urge of including the following in your dissertation methodology:
Extensive Methodology Review: Do not extensively review the methodology based on practitioners' or theorists' work. This review can be included in the literature review section.
Excessive Procedural Detail: Your methodology should retain your reader's interest and not provide detailed information about the equipment and the procedures.
Raw Data: Do not provide any details of reproducing the data. You can present information regarding raw data in the appendix.
Hopefully, this blog must have helped in writing a great dissertation methodology. However, if you still have any issues in writing a dissertation methodology, you can contact GradSchoolGenius.com and get help from our professional writers.
Our professional writers will make your life easy and help you write a good dissertation methodology.
So, what are you waiting for? Contact us and order now to get professional help at affordable rates.
Literature, Linguistics
Caleb S. has been providing writing services for over five years and has a Masters degree from Oxford University. He is an expert in his craft and takes great pride in helping students achieve their academic goals. Caleb is a dedicated professional who always puts his clients first.
Was This Blog Helpful?
Keep reading.
What is a Dissertation? - A Beginners Guide for Students
Dissertation vs. Thesis - What are the Differences and Similarities
How to Write a Dissertation Proposal - Template & Examples
How to Cite a Dissertation in Different Referencing Styles
Dissertation Examples for Different Academic Levels & Fields
Outstanding Dissertation Topics and Ideas for Students
Dissertation Structure - A Step by Step Format Guide
Learn How to Write a Dissertation Introduction Like a Pro
Steps Guide to Create Dissertation Abstract With Examples
Learn How to Write a Literature Review Dissertation
People Also Read
dissertation structure
literature review dissertation
dissertation examples
dissertation vs thesis
Burdened With Assignments?
Advertisement
© 2023 - All rights reserved
The Ultimate Guide to a Top Dissertation Methodology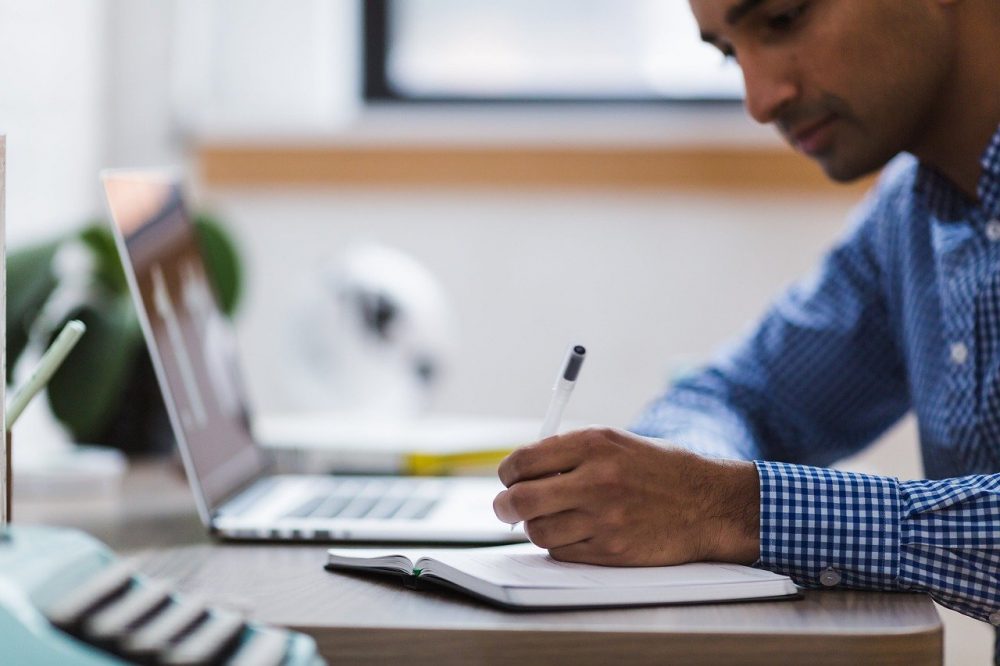 Do you know how to write a successful dissertation methodology with expert practical steps?
Read on to find out how you can do this quickly.
Dissertation Methodology Definition
A dissertation methodology is one of the sections of a dissertation paper that provides the reader with a clear outline of the methods used during the research. It gives researchers a sense of reliability and validity.
The methodology of the study should entail the following components:
What is the scope of the research? How did you collect your data? What method did you use to analyze the findings? What tools did you use? (Both primary and secondary) Why did you choose the tools above for your research methodology?
Without a proper research methodology, you will not be able to earn the trust of your readers.
Steps to Writing a Dissertation Methodology Section
Now let's explore the practical steps that you will follow to arrive at a top-tier dissertation methodology that will give your professor sleepless nights. Make sure that you keep your eyes peeled; you will not get these professional steps anywhere else:
Step 1: What is Your Research Problem or Question?
Mention your research topic and provide an overview of how you plan to investigate it.
Ensure that you provide any details that would make your topic clear so that the reader understands why you settled on specific research methods. It can take different forms, such as the ones listed below:
Do you intend to give a cause and effect relationship? Do you want to describe the characteristics of a given phenomenon systematically? Do you want to shed more light on a less-researched topic? How are you going to achieve all these?
The type of data you intend to use will be made plain in this part. Is it going to be:
Qualitative (data in the form of words such as gender; male or female, citizenship, name, etc.) or Quantitative (data in the form of numbers such as amount, height, statistics etc. Descriptive data or controlled data Primary or secondary data
For instance, in a case where you are going to use qualitative research, unstructured data collections methods are essential. These include interviews, observations, documents, and surveys with a primary focus on the reasons for behaviours, motivations, and attitudes. It will not look at the details of what, where and when.
Step 2: Extensively Discuss Your Data Collection Methods
The next step on how to write a methodology section is the description of the methods of data collection in detail.
Let us see how you can do this task painstakingly:
Qualitative methods of data collection
It is a broad field of data inquiry that gives you the freedom to maneuver around subjectively and flexibly.
Use this dissertation methodology example below for qualitative research:
"Why should doctors and the elderly use N95 face masks?" – A narrow and specific research question.
Now, the question above does not require a simple 'yes' or 'no'. That is why it is the best match for qualitative research.
Since such methodologies are broad, you can be sure of having useful data at the end of the day. Therefore, narrow down your research to a major urban area (like Minnesota) or hospitals within 300km of where you live.
Remember, it will all depend on your research budget and available financial resources.
You can choose from the following qualitative research methodologies:
Direct Observation
What (the people or community of interest such as doctors and the elderly in this case)
How (the means you used to get to them)
When (the time frame you used in observing their behaviour and attitude)
How did you interact with the group? (Active or passive?)
How you took note of your data (writing, tape recorder, video recorder etc.)
Was it one-on-one?
Was it over the phone or internet?
Was it structured (using preset questions)
Was it unstructured (free-flowing)
Existing Written Documents
Focus here is on existing written, visual, and audio documents without any involvement by the researcher. Talk about:
How you got to the documents
What type of materials you used
And now on the second type:
Quantitative Methods of Data Collection
For this method, describe the following:
How you arrived at a particular concept
How did you measure your variables?
What way did you use to sample?
What materials or tools did you use?
Quantitative methodology section example
"The survey consisted of 10 multiple-choice questions. The study was intended for 100 doctors from Minnesota Hospital living in the hospital premises from 5th to 10th August 2019 between 8:00 and 16:00. A doctor was defined as a trained professional with specialty in handling patients from Minnesota Hospital on the day of questioning. Each of the doctors had 20 minutes to fill in the survey anonymously, and 95 doctors responded. Since 5 of the surveys were dully filled, only 95 of the survey results were included in the analysis."
You can use the same template for:
Experiments Existing data Survey research Tracking
Describe the methods in full details to avoid any ambiguity of results.
Step 3: Analyze Your Data
After you complete the data collection, the next step is to analyze it. From this, you can come up with answers and theories for your research question.
It should include:
How to analyze your data (coding, descriptive statistics, narrative analysis etc.)
Tests used (simple linear regression, two-tailed t-test, etc.)
Qualitative method Analysis example of methodology in the thesis:
The books were summarized, and thematic analysis was done. It involved a narrative review of the data before identifying the four key themes. A close examination of each subject was done to understand the perceptions and motivations of the participants.
Step 4: Justification and Evaluation of the Methodology Used
Discuss why you chose particular methods over the others. It should include:
The weaknesses of the other ways to your study
Strengths of the methods used
Sample of evaluation and justification of methodology in a thesis paper:
"Written questionnaires are only limited to literate people in the society. Those with visual and hearing impairments can find this difficult, but they are effective for getting accurate data."
Research Methodology: 5 Hot Tips
Explain the data you collected
Do not infer causality
Use tables and figures for clarity
Refer to existing research
Do not give unnecessary information
Frequently Asked Questions on Methodology
Why is qualitative sampling different from quantitative sampling?
Qualitative methods use numbers, while quantitative methods use words.
The strategy employed during data collection for a research project
Can I get an affordable dissertation writing company?
With the expert tips above, nothing can stop you from having a tip-top dissertation methodology.
We have guru dissertation writers ready to offer you pocket-friendly thesis writing help any time any day. Contact us today!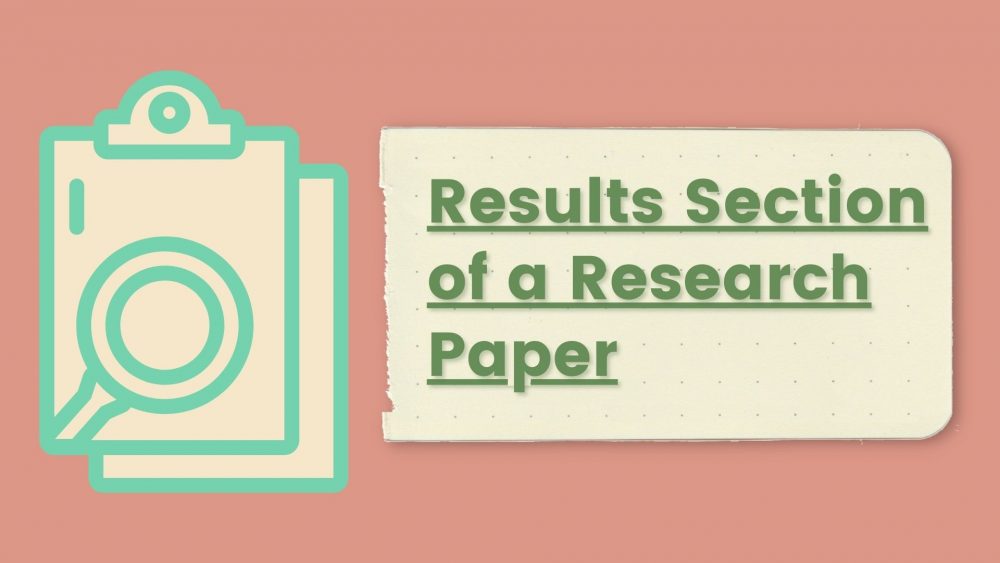 Leave a Reply Cancel reply
Your email address will not be published. Required fields are marked *
Comment * Error message
Name * Error message
Email * Error message
Save my name, email, and website in this browser for the next time I comment.
As Putin continues killing civilians, bombing kindergartens, and threatening WWIII, Ukraine fights for the world's peaceful future.
Ukraine Live Updates
This website does not fully support Internet Explorer. For a better experience, please consider using a modern browser such as Chrome , Firefox , or Edge .
Qualitative Data Analysis Methods for Your Dissertation
At this point in your doctoral degree program, you have likely already designed the qualitative research study that is the backbone of your dissertation. The next step, after obtaining Institutional Review Board (IRB) approval, is to collect and analyze the data to find patterns, connections and relationships relevant to the study's objectives.
Data analysis is perhaps the most important part of the research process. Once you have collected your high-quality data, as a researcher you must take all the information and properly analyze it to gain relevant insights.
Collecting Qualitative Data
Qualitative data collection is exploratory and focused on discovery. It involves collecting a robust data set so that one can then do an in-depth analysis focused on discovering insights, reasoning and motivations. Since qualitative data focuses on searching for understanding, meaning and social patterns, researchers prefer to use data collection methods that can reveal those patterns. Some of the various qualitative data collection methods include: 
One-on-one interviews 
Focus groups 
Record-keeping 
Observations 
Visual records
Qualitative Data Analysis
Qualitative data is collected through in-person interactions and recorded in the form of words, observations and images. Compared to quantitative research, which collects clear numerical data to draw conclusions, qualitative research is most often used to explore the how and why of people's emotions, behaviors and perceptions.
Interpreting and analyzing qualitative data can be challenging and time-consuming. It is a process that usually involves reading through many pages of text-based and visual data and notes, and sometimes listening to hours of audio. Therefore, the analysis process in qualitative research typically begins as soon as the data becomes available.
Analyzing your data is vital to the research process, especially since you have likely spent a lot of time and money collecting it. In an effort to conduct the most beneficial analysis, researchers should first understand the two main approaches to qualitative data analysis: 1
1. Inductive Approach
This is a thorough and time-consuming approach to qualitative data analysis with no predetermined rules or structure. Researchers may use this approach in order to identify emerging patterns to reflect what can be discovered.
2. Deductive Approach 
In this approach, qualitative data is analyzed based on a structure that is predetermined by the researcher, who can then develop and use questions as a guide for analyzing the data. This approach is preferred when the researcher wants to examine particular categories of information in relation to previous studies or theory. It can be combined with an inductive approach.
Preparing Data for Analysis
Because analysis in qualitative research begins as soon as the data is received, data preparation and analysis occur at the same time, following these steps:
1. Become Acquainted With the Data
Most qualitative data is in a written narrative format. Thus, the researcher will read the data multiple times to become familiar with it and begin identifying similarities and patterns.
2. Review Research Objectives
In a qualitative study, the researcher reviews the study's objectives and gleans questions or hypotheses that can be answered through the collected data. This is the opposite of quantitative research, which collects data to answer pre-determined questions or hypotheses.
3. Creating Data Structure
Variation is common in qualitative data because this form of research elicits a range of information that is typical in discovery-based research. As data is collected, qualitative researchers will often identify and develop codes to the data that helps categorize and structure the mass of information.
4. Discover Patterns and Connections
Once the qualitative data is collected and coded, researchers will begin identifying themes. They can do this by looking for patterns in the responses to questions and analyze how these answer the core questions driving the study.
Qualitative Data Analysis Methods
There are several methods available for analyzing qualitative research data. The method you choose will depend on your research objectives and questions. These are the most common qualitative data analysis methods to help you complete your dissertation: 2  
Content analysis: This method is used to analyze documented information from texts, email, media and tangible items. Researchers use this method to analyze responses from large datasets, often thousands of pages of publicly available data, as well as from interviewees. 
Thematic analysis: This method focuses on a ground-up or inductive approach to discovering patterns in the data though a series of coding exercises to develop themes. 
Narrative analysis: This method analyzes story-based content from sources such as interviews. Researchers use this method to find stories and create master narratives based on the data to answer their research questions. 
Phenomenological analysis: This method analyzes the way that participants in the study describe their "lived experiences" using a specific approach that focuses on what is meaningful to the participant. 
Grounded theory: This method uses qualitative data to describe a particular phenomenon and to develop a theory based on extensive observations, interviews and other data collection techniques.
There are many qualitative data analysis methods to choose from, but these are the most common methods that will help you as you finalize your dissertation.
Applying Data Analysis to Your Dissertation
When done appropriately, data analysis can provide a solid foundation for the results and discussion sections of your doctoral dissertation. Therefore, it is imperative to conduct thorough and careful data analysis in order to derive meaningful and insightful findings.
If you are struggling with any portion of data analysis while working on your dissertation, speak with your university advisor or professor; they will be happy to assist you further.
Start your doctoral journey at Grand Canyon University. The College of Doctoral Studies at GCU offers a variety of qualitative programs to support your research goals. To learn more about GCU's doctoral programs, click on Request More Info at the top of this page.
Retrieved from: 
1 QuestionPro, Qualitative Data – Definitions, Types, Analysis and Examples  in May 2021
2 GradCoach, Qualitative Data Analysis Methods 101  in May 2021 
The views and opinions expressed in this article are those of the author's and do not necessarily reflect the official policy or position of Grand Canyon University. Any sources cited were accurate as of the publish date.
Loading Form
More About GCU
Campus Experience
Online Experience
Related Articles in Doctoral Journey
What Is a Conference Paper and How Is It Written?
All But Dissertation: What Is It?
DNP vs. PhD in Nursing: What's the Difference?
1-888-SNU-GRAD
Daytime Classes
The Top 3 Types of Dissertation Research Explained
Preparing for your doctoral dissertation takes serious perseverance. You've endured years of studies and professional development to get to this point. After sleepless nights and labor-intensive research, you're ready to present the culmination of all of your hard work. Even with a strong base knowledge, it can be difficult — even daunting — to decide how you will begin writing.
By taking a wide-lens view of the dissertation research process , you can best assess the work you have ahead of you and any gaps in your current research strategy. Subsequently, you'll begin to develop a timeline so you can work efficiently and cross that finish line with your degree in hand.
Types of Dissertation Research
Dissertations can take on many forms, based on research and methods of presentation in front of a committee board of academics and experts in the field. Here, we'll focus on the three main types of dissertation research to get you one step closer to earning your doctoral degree.
1. Qualitative
The first type of dissertation is known as a qualitative dissertation . A qualitative dissertation mirrors the qualitative research that a doctoral candidate would conduct throughout their studies. This type of research relies on non-numbers-based data collected through things like interviews, focus groups and participant observation.
The decision to model your dissertation research according to the qualitative method will depend largely on the data itself that you are collecting. For example, dissertation research in the field of education or psychology may lend itself to a qualitative approach, depending on the essence of research. Within a qualitative dissertation research model, a candidate may pursue one or more of the following:
Case study research
Autoethnographies
Narrative research
Grounded theory
Although individual approaches may vary, qualitative dissertations usually include certain foundational characteristics. For example, the type of research conducted to develop a qualitative dissertation often follows an emergent design, meaning that the content and research strategy changes over time. Candidates also rely on research paradigms to further strategize how best to collect and relay their findings. These include critical theory, constructivism and interpretivism, to name a few.
Because qualitative researchers integrate non-numerical data, their methods of collection often include unstructured interview, focus groups and participant observations. Of course, researchers still need rubrics from which to assess the quality of their findings, even though they won't be numbers-based. To do so, they subject the data collected to the following criteria: dependability, transferability and validity.
When it comes time to present their findings, doctoral candidates who produce qualitative dissertation research have several options. Some choose to include case studies, personal findings, narratives, observations and abstracts. Their presentation focuses on theoretical insights based on relevant data points.
2. Quantitative
Quantitative dissertation research, on the other hand, focuses on the numbers. Candidates employ quantitative research methods to aggregate data that can be easily categorized and analyzed. In addition to traditional statistical analysis, quantitative research also hones specific research strategy based on the type of research questions. Quantitative candidates may also employ theory-driven research, replication-based studies and data-driven dissertations.
When conducting research, some candidates who rely on quantitative measures focus their work on testing existing theories, while others create an original approach. To refine their approach, quantitative researchers focus on positivist or post-positivist research paradigms. Quantitative research designs focus on descriptive, experimental or relationship-based designs, to name a few.
To collect the data itself, researchers focus on questionnaires and surveys, structured interviews and observations, data sets and laboratory-based methods. Then, once it's time to assess the quality of the data, quantitative researchers measure their results against a set of criteria, including: reliability, internal/external validity and construct validity. Quantitative researchers have options when presenting their findings. Candidates convey their results using graphs, data, tables and analytical statements.
3. Mixed-Method
Many PhD candidates also use a hybrid model in which they employ both qualitative and quantitative methods of research. Mixed dissertation research models are fairly new and gaining traction. For a variety of reasons, a mixed-method approach offers candidates both versatility and credibility. It's a more comprehensive strategy that allows for a wider capture of data with a wide range of presentation optimization.
In the most common cases, candidates will first use quantitative methods to collect and categorize their data. Then, they'll rely on qualitative methods to analyze that data and draw meaningful conclusions to relay to their committee panel.
With a mixed-method approach, although you're able to collect and analyze a more broad range of data, you run the risk of widening the scope of your dissertation research so much that you're not able to reach succinct, sustainable conclusions. This is where it becomes critical to outline your research goals and strategy early on in the dissertation process so that the techniques you use to capture data have been thoroughly examined.
How to Choose a Type of Dissertation Research That's Right for You
After this overview of application and function, you may still be wondering how to go about choosing a dissertation type that's right for you and your research proposition. In doing so, you'll have a couple of things to consider:
What are your personal motivations?
What are your academic goals?
It's important to discern exactly what you hope to get out of your doctoral program . Of course, the presentation of your dissertation is, formally speaking, the pinnacle of your research. However, doctoral candidates must also consider:
Which contributions they will make to the field
Who they hope to collaborate with throughout their studies
What they hope to take away from the experience personally, professionally and academically
Personal Considerations
To discern which type of dissertation research to choose, you have to take a closer look at your learning style, work ethic and even your personality.
Quantitative research tends to be sequential and patterned-oriented. Steps move in a logical order, so it becomes clear what the next step should be at all times. For most candidates, this makes it easier to devise a timeline and stay on track. It also keeps you from getting overwhelmed by the magnitude of research involved. You'll be able to assess your progress and make simple adjustments to stay on target.
On the other hand, maybe you know that your research will involve many interviews and focus groups. You anticipate that you'll have to coordinate participants' schedules, and this will require some flexibility. Instead of creating a rigid schedule from the get-go, allowing your research to flow in a non-linear fashion may actually help you accomplish tasks more efficiently, albeit out of order. This also allows you the personal versatility of rerouting research strategy as you collect new data that leads you down other paths.
After examining the research you need to conduct, consider more broadly: What type of student and researcher are you? In other words, What motivates you to do your best work?
You'll need to make sure that your methodology is conducive to the data you're collecting, and you also need to make sure that it aligns with your work ethic so you set yourself up for success. If jumping from one task to another will cause you extra stress, but planning ahead puts you at ease, a quantitative research method may be best, assuming the type of research allows for this.
Professional Considerations
The skills you master while working on your dissertation will serve you well beyond the day you earn your degree. Take into account the skills you'd like to develop for your academic and professional future. In addition to the hard skills you will develop in your area of expertise, you'll also develop soft skills that are transferable to nearly any professional or academic setting. Perhaps you want to hone your ability to strategize a timeline, gather data efficiently or draw clear conclusions about the significance of your data collection.
If you have considerable experience with quantitative analysis, but lack an extensive qualitative research portfolio, now may be your opportunity to explore — as long as you're willing to put in the legwork to refine your skills or work closely with your mentor to develop a strategy together.
Academic Considerations
For many doctoral candidates who hope to pursue a professional career in the world of academia, writing your dissertation is a practice in developing general research strategies that can be applied to any academic project.
Candidates who are unsure which dissertation type best suits their research should consider whether they will take a philosophical or theoretical approach or come up with a thesis that addresses a specific problem or idea. Narrowing down this approach can sometimes happen even before the research begins. Other times, candidates begin to refine their methods once the data begins to tell a more concrete story.
Next Step: Structuring Your Dissertation Research Schedule
Once you've chosen which type of dissertation research you'll pursue, you've already crossed the first hurdle. The next hurdle becomes when and where to fit dedicated research time and visits with your mentor into your schedule. The busyness of day-to-day life shouldn't prevent you from making your academic dream a reality. In fact, search for programs that assist, not impede, your path to higher levels of academic success.
Find out more about SNU's online and on-campus education opportunities so that no matter where you are in life, you can choose the path that's right for you.
Want to learn more about SNU's programs?
Request more information.
Have questions about SNU, our program, or how we can help you succeed. Fill out the form and an enrollment counselor will reach out to you soon!
Subscribe to the SNU blog for inspirational articles and tips to support you on your journey back to school.
Recent blog articles, veteran students.
FAQs About VA Education Benefits
Adult Education
Best Advice for Adults Going Back to College: Peer Series
And It Came To Pass
Graduate Degrees
Here's Why Going Back to School Should Top Your 2023 Resolution List
Have questions about SNU or need help determining which program is the right fit? Fill out the form and an enrollment counselor will follow-up to answer your questions!
Text With an Enrollment Counselor
Have questions, but want a faster response? Fill out the form and one of our enrollment counselors will follow-up via text shortly!

Writing A Methodology For Your Dissertation | Complete Guide & Steps
What is a methodology.
The methodology is perhaps the most challenging and laborious part of the dissertation . Essentially, the methodology helps in understanding the broad, philosophical approach behind the methods of research you chose to employ in your study. The research methodology elaborates on the 'how' part of your research.
This means that your methodology chapter should clearly state whether you chose to use quantitative or qualitative data collection techniques or a mix of both.
Your research methodology should explain the following:
What was the purpose of your research?
What type of research method was used?
What were the data-collecting methods?
How did you analyse the data?
What kind of resources were used in your research?
Why did you choose these methods?
You will be required to provide justifications as to why you preferred a certain method over the others. If you are trying to figure out exactly how to write methodology or the structure of a methodology for a dissertation, this article will point you in the right direction.
Students must be sure of why they chose a certain research method over another. "I figured out" or "In my opinion" statements will not be an acceptable justification. So, you will need to come up with concrete academic reasons for your selection of research methods.
What Are The Standard Contents Of A Research Methodology?
The methodology generally acts as a guideline or plan for exactly how you intend to carry out your research. This is especially true for students who must submit their methodology chapter before carrying out the research.
Your methodology should link back to the literature review and clearly state why you chose certain data collection and analysis methods for your research/dissertation project.
The methodology chapter consists of the following:
Research Design
Philosophical Approach
Data Collection Methods
Research Limitations
Ethical Considerations (If Any)
Data Analysis Methods
For those who are submitting their dissertation as a single paper, their methodology should also touch on any modifications they had to make as their work progressed.
However, it is essential to provide academic justifications for all choices made by the researcher.
How To Choose Your Dissertation Methodology And Research Design?
The theme of your research methodology chapter should be related to your literature review and research question (s).
You can visit your college or university library to find textbooks and articles that provide information about the commonly employed research methods .
An intensive reading of such books can help you devise your research philosophy and choose the appropriate methods. Any limitations or weaknesses of your chosen research approach should also be explained, as well as the strategies to overcome them.
To research well, you should read well! Read as many research articles (from reputed journals) as you can. Seeing how other researchers use methods in their studies and why will help you justify, in the long run, your own research method(s).
Regardless of the chosen research approach, you will find researchers who either support it or don't. Use the arguments for and against articulated in the literature to clarify why you decided to choose the selected research design and why the research limitations are irrelevant to your research.
How To Structure Your Dissertation Methodology?
The typical structure of the methodology chapter is as follows:
Research Design And Strategy
Methods Of Data Collection And Data Analysis
Ethical Considerations, Reliability , Limitations And Generalisability
In research jargon, generalisability is termed external validity . It means how generalisable your research findings are to other contexts, places, times, people, etc. External validity is expected to be significantly high, especially in quantitative studies.
According to USC-Research Guides (2017) , a research design's primary function is to enable the researcher to answer the research questions through evidence effectively. Generally, this section will shed light on how you collected your data.
The researcher will have to justify their choice of data collection methods, such as the one that was reviewed, the use of data tools (interviews, phone surveys, questionnaires, observation, online surveys , etc.) and the like.
Moreover, data sampling choice should also be clearly explained with a focus on how you chose the ethnicity, group, profession and age of the participants.
What type of questions do you intend to ask the respondents?
How will they help to answer your research questions ?
How will they help to test the hypothesis of the dissertation?
It is recommended to prepare these questions at the start of your research. You should develop your research problem and questions. This approach can allow the room to change or modify research questions if your data collection methods do not give the desired results.
It's a good practice to keep referring to your research questions whilst planning or writing the research design section. This will help your reader recall what the research is about; why you have done what you did. Even though this technique is recommended to be applied at the start of every section within a dissertation, it's especially beneficial in the methodology section.
In short, you will need to make sure that the data you are going to collect relates to the topic you are exploring. The complexity and length of the research design section will vary depending on your academic subject and the scope of your research, but a well-written research design will have the following characteristics:
It sheds light on alternative research design options and justifies why your chosen design is the best to address the research problem.
Clearly specifies the research questions that the research aims to address or the hypothesis to validate.
Explain how the collected data will help address the research problem and discusses your research methodology to collect the data.
Philosophical Approach Behind Writing A Methodology
This will discuss your chosen philosophy to strengthen your research and the research model. Commonly employed philosophies in academia are
Interpretivism,
Positivism/Post-Positivism
Constructivism
There are several other research philosophies that you could adopt.
The choice of philosophy will depend on many factors, including your academic subject and the type and complexity of the research study. Regardless of which philosophy is used, you will be required to make different assumptions about the world.
Once you have chosen your research philosophy, the next step will describe your research context to answer all the questions, including when, where, why, how and what of your research.
Essentially, as a researcher, you will be required to decide whether you will be using a qualitative method, a quantitative method or a mix of both.
Did you know?
Using both qualitative and quantitative methods leads to the use of a mixed-methods approach. This approach also goes by another seldom-used name: eclectic approach.
The process of data collection is different for each method. Typically, you would want to decide whether you will adopt the positivist approach, defining your hypothesis and testing it against reality.
If this is the case, you will be required to take the quantitative approach, collecting numerical data at a large scale (from 30 or more respondents) and testing your hypotheses with this data.
Collecting data from at least 30 respondents/participants ensures reliable statistical analysis . This is especially true for quantitative studies. If the data contains less than 30 responses, it won't be enough to carry out reliable statistical analyses on such data.
The other option for you would be to base your research on a qualitative approach, which will point you in a direction where you will be investigating broader areas by identifying people's emotions and perceptions of a subject.
With a qualitative approach, you will have to collect responses from respondents and look at them in all their richness to develop theories about the field you are exploring.
Finally, you can also use a mix of qualitative and quantitative methods (which is becoming increasingly popular among researchers these days). This method is beneficial if you are interested in putting quantitative data into a real-world context or reflecting different perspectives on a subject.
Research philosophy in the 'research onion.'
This section will require you to clearly specify how you gathered the data and briefly discuss the tools you used to analyse it. For example, you may choose to conduct surveys and/or interviews as part of the data collection process.
Similarly, if you used software such as Excel or SPSS to process the data , you will have to justify your software choice. In this section of your methodology chapter , you will also have to explain how you arrived at your findings and how reliable they are.
It is important to note that your readers or supervisor would want to see a correlation between your findings and the hypothesis/research questions you based your study on at the very beginning.
Your supervisor or dissertation research assistant can play a key role in helping you write the methodology chapter according to established research standards. So, keep your supervisor in the loop to get their contributions and recommendations throughout the process.
In this section, you should briefly describe the methods you've used to analyse the data you've collected.
Qualitative Methods
The qualitative method includes analysing language, images, audio, videos, or any textual data (textual analysis). The following types of methods are used in textual analysis .
Discourse analysis:
Discourse analysis is an essential aspect of studying a language and its uses in day-to-day life.
Content analysis:
It is a method of studying and retrieving meaningful information from documents Thematic analysis:
It's a method of identifying patterns of themes in the collected information, such as face-to-face interviews, texts, and transcripts.
Example: After collecting the data, it was checked thoroughly to find the missing information. The interviews were transcribed, and textual analysis was conducted. The repetitions of the text, types of colours displayed, and the tone of the speakers was measured.
Quantitative Methods
Quantitative data analysis is used for analysing numerical data. Include the following points:
The methods of preparing data before analysing it.
Which statistical test you have used? (one-ended test, two-ended test)
The type of software you've used.
Ethical Considerations, Reliability And Limitations Of A Dissertation Methodology
Other important sections of your methodology are:
Ethical Considerations
Always consider how your research will influence other individuals who are beyond the scope of the study. This is especially true for human subjects. As a researcher, you are always expected to make sure that your research and ideas do not harm anyone in any way.Discussion concerning data protection, data handling and data confidentiality will also be included in this brief segment.
How did you ensure your participants'/respondents' anonymity and/or confidentiality?
Did you remove any identifiable markers after conducting the study (post-test stage) so that readers wouldn't be able to guess the identity of the participant/respondent?
Was personal information collected according to the purpose of the research? (For instance, asking respondents their age when it wasn't even relevant in the study). All such ethical considerations need to be mentioned.
Even though there is no established rule to include ethical considerations and limitations within the methodology section, it's generally recommended to include it in this section, as it makes more sense than including it, say, after the discussions section or within the conclusion.
This is mainly because limitations almost always occur in the methodology stage of research. And ethical considerations need to be taken while sampling, an important aspect of the research methodology.
Here are some examples of ethical issues that you should be mindful of
Does your research involve participants recalling episodes of suffering and pain?
Are you trying to find answers to questions considered culturally sensitive either by participants or the readers?
Are your research, analysis and findings based on a specific location or a group of people?
All such issues should be categorically addressed and a justification provided for your chosen research methodology by highlighting the study's benefits.
Reliability
Is your research study and findings reliable for other researchers in your field of work? To establish yourself as a reliable researcher, your study should be both authentic and reliable.
Reliability means the extent to which your research can yield similar results if it was replicated in another setting, at a different time, or under different circumstances. If replication occurs and different findings come to light, your (original) research would be deemed unreliable.
Limitations
Good dissertation writers will always acknowledge the limitations of their research study. Limitations in data sampling can decrease your results' reliability.
A classic example of research limitation is collecting responses from people of a certain age group when you could have targeted a more representative cross-section of the population.Be humble and admit to your own study's limitations. Doing so makes your referees, editors, supervisors, readers and anyone else involved in the research enterprise aware that you were also aware of the things that limited your study.
Limitations are NOT the same as implications. Sometimes, the two can be confused. Limitations lead to implications, that is, due to a certain factor being absent in the study (limitation) for instance, future research could be carried out in a setting where that factor is present (implication).
Dissertation Methodology Example
At this point, you might have a basic understanding of how to craft a well-written, organised, accurate methodology section for your dissertation. An example might help bring all the aforementioned points home. Here is a dissertation methodology example in pdf to better understand how to write methodology for a dissertation.
Sample Dissertation Methodology
Types of Methodologies
A scientific or lab-based study.
A methodology section for a scientific study will need to elaborate on reproducibility and meticulousness more than anything else. If your methods have obvious flaws, the readers are not going to be impressed. Therefore, it is important to ensure that your chosen research methodology is vigorous in nature.
Any information related to the procedure, setup and equipment should be clearly stated so other researchers in your field of study can work with the same method in the future if needed.
Variables that are likely to falsify your data must be taken into the equation to avoid ambiguities. It is recommended to present a comprehensive strategy to deal with these variables when gathering and analysing the data and drawing conclusions.
Statistical models employed as part of your scientific study will have to be justified, and so your methodology should include details of those statistical models.
Another scholar in the future might use any aspect of your methodology as the starting point for their research. For example, they might base their research on your methodology but analyse the data using other statistical models. Hence, this is something you should be mindful of.
Behavioural Or Social Sciences-Based Dissertation
Like scientific or lab-based research, a behavioural and social sciences methodology needs to be built along the same lines. The chosen methodology should demonstrate reproducibility and firmness so other scholars can use your whole dissertation methodology or a part of it based on their research needs.
But there are additional issues that the researcher must take into consideration when working with human subjects. As a starting point, you will need to decide whether your analysis will be based on qualitative data, quantitative data or mixed-method of research, where qualitative data is used to provide contextual background to quantitative data or the other way around.
Here are some questions for you to consider:
Will you observe the participants undertaking some activity, ask them to fill out a questionnaire, or record their responses during the interviews ?
Will you base your research on existing evidence and datasets and avoid working with human subjects?
What are the length, width, and reach of your data? Define its scope.
Is the data highly explicit to the location or cultural setting you carried your study in, or can it be generalised to other situations and frameworks (reliability)? What are your reasons and justifications?
While you will be required to demonstrate that you have taken care of the above questions, it is equally important to make sure that you address your research study's ethical issues side-by-side.
Of course, the first step in that regard will be to obtain formal approval for your research design from the ethics bodies (such as IRBs – institutional review boards), but still, there will be many more issues that could trigger a sense of grief and discomfort among some of the readers.
Humanities And Arts Dissertation Project
The rigour and dependability of the methods of research employed remain undisputed and unquestionable for humanities and arts-based dissertations as well. However, the way you convince your readers of your dissertation's thoroughness is slightly different.
Unlike social science dissertation or a scientific study, the methodology of dissertations in arts and humanities subjects needs to be directly linked to the literature review regardless of how innovative your dissertation's topic might be.
For example, you could demonstrate the relationship between A and B to discover a new theoretical background or use existing theories in a new framework.
The methodology section of humanities and arts-based dissertations is less complex, so there might be no need to justify it in detail. Students can achieve a seamless transition from the literature review to the analysis section.
However, like with every other type of research methodology, it is important to provide a detailed justification of your chosen methodology and relate it to the research problem.
Failing to do so could leave some readers unconvinced of your theoretical foundations' suitability, which could potentially jeopardise your whole research.
Make sure that you are paying attention to and giving enough information about the social and historical background of the theoretical frameworks your research methodology is based on. This is especially important if there is an essential difference of opinion between your research and the research done on the subject in the past.
A justification of why opposing schools of thought disagree and why you still went ahead to use aspects of these schools of thought in your methodology should be clearly presented for the readers to understand how they would support your readings.
A Dissertation In Creative Arts
Some degree programs in the arts allow students to undertake a portfolio of artworks or creative writing rather than produce an extended dissertation research project.However, in practice, your creative research will be required to be submitted along with a comprehensive evaluative paper, including background information and an explanation that hypothesises your innovative exercise.
While this might seem like an easy thing to do, critical evaluation of someone's work is highly complex and notorious in nature. This further reinforces the argument of developing a rigorous methodology and adhering to it.
As a scholar, you will be expected to showcase the ability to critically analyse your methodology and show that you are capable of critically evaluating your own creative work.Such an approach will help you justify your method of creating the work, which will give the readers the impression that your research is grounded in theory.
What To Avoid In Methodology?
All chapters of a dissertation paper are interconnected. This means that there will undoubtedly be some information that would overlap between the different chapters of the dissertation .
For example, some of the text material may seem appropriate to both the literature review and methodology sections; you might even end up moving information from pillar to post between different chapters as you edit and improve your dissertation .
However, make sure that you are not making the following a part of your dissertation methodology, even though it may seem appropriate to fit them in there:
A Long Review Of Methods Employed By Previous Researchers
It might seem relevant to include details of the models your dissertation methodology is based on. However, a detailed review of models and precedents used by other scholars and theorists will better fit in the literature review chapter, which you can link back to. This will help the readers understand why you decided to go in favour of or against a certain tactic.
Unnecessary Details Readers Might Not Be Interested In
There is absolutely no need to provide extensive details of things like lab equipment and experiment procedures. Having such information in the methodology chapter would discourage some readers who might not be interested in your equipment, setup, lab environment, etc.
Your aim as the author of the document will be to retain the readers' interest and make the methodology chapter as readable as possible.
While it is important to get all the information relating to how others can reproduce your experiment, it is equally important to ensure your methodology section isn't unnecessarily long. Again, additional information is better to be placed within the appendices chapter.
The methodology is not the section to provide raw data, even if you are only discussing the data collection process. All such information should be moved to the appendices section.
Even if you feel some finding or numerical data is crucial to be presented within the methodology section, you can, at most, make brief comments about such data. Its discussion, however, is only allowed in the discussions section .
What Makes Your Methodology Stand Out?
The factors which can determine if your dissertation methodology is 'great' depend on many factors, including the level of study you are currently enrolled in.
Undergraduate dissertations are, of course, less complex and less demanding. At most universities in the UK, undergraduate students are required to exhibit the ability to conduct thorough research as they engage for the first time with theoretical and conceptual frameworks in their chosen research area.
As an undergraduate student, you will be expected to showcase the capacity to reproduce what you have learnt from theorists in your academic subject, transform your leanings into a methodology that would help you address the research problem, and test the research hypothesis, as mentioned in the introduction chapter.
A great undergraduate-level dissertation will incorporate different schools of thought and make a valuable contribution to existing knowledge. However, in general, undergraduate-level dissertations' focus should be to show thorough desk-based and independent research skills.
Postgraduate dissertation papers are much more compound and challenging because they are expected to make a substantial contribution to existing knowledge.
Depending on the academic institute, some postgraduate students are even required to develop a project published by leading academic journals as an approval of their research skills.
It is important to recognise the importance of a postgraduate dissertation towards building your professional career, especially if your work is considered impactful in your area of study and receives citations from multiple scholars, enhancing your reputation in academic communities.
Even if some academics cite your literature review and conclusion in their own work, it is a well-known fact that your methodology framework will result in many more citations regardless of your academic subject.
Other scholars and researchers in your area of study are likely to give much more value to a well-crafted methodology, especially one they can use as the starting point for their own research.
Of course, they can alter, refine and enhance your methodology in one way or another. They can even apply your methodological framework to a new data set or apply it in a completely new situation that is irrelevant to your work.
Finally, postgraduate dissertations are expected to be highly convincing and demonstrate in-depth engagement. They should be reproducible and show rigour, so the findings and conclusions can be regarded as authentic and reliable among scientific and academic communities.
The methodology is the door to success when it comes to dissertation projects. An original methodology that takes into consideration all aspects of research is likely to have an impact on the field of study.
As a postgraduate student, you should ask yourself, Is my dissertation methodology reproducible and transferable? Producing a methodology that others can reproduce in the future is as important as answering research questions .
The methodology chapter can either make or break the grade of your research/dissertation paper. It's one of the research elements that leave a memorable impression on your readers. So, it would help if you took your time when it comes to choosing the right design and philosophical approach for your research.
Always use authentic academic sources and discuss your plans in detail with your supervisor if you believe your research design or approach has flaws in it.
Did this article help you learn how to write a dissertation methodology and how to structure a dissertation methodology? Let us know in your comments.
Are you struggling to create a thorough and well-rounded dissertation methodology?
Avail of our dissertation writing services ! At Research Prospect, we have Master's and PhD qualified dissertation writers for all academic subjects, so you can be confident that the writer we will assign to your dissertation order will be an expert in your field of study. They can help you with your whole dissertation or just a part of it. You decide how much or how little help you need.
You May Also Like
Are you looking for intriguing and trending dissertation topics? Get inspired by our list of free dissertation topics on all subjects.
Looking for an easy guide to follow to write your essay? Here is our detailed essay guide explaining how to write an essay and examples and types of an essay.
Learn about the steps required to successfully complete their research project. Make sure to follow these steps in their respective order.
More Interesting Articles
Ready to place an order, useful links, learning resources.

COMPANY DETAILS

Library Guides
Dissertations 4: methodology: methods.
Introduction & Philosophy
Methodology
Primary & Secondary Sources, Primary & Secondary Data
When describing your research methods, you can start by stating what kind of secondary and, if applicable, primary sources you used in your research. Explain why you chose such sources, how well they served your research, and identify possible issues encountered using these sources.
Definitions
There is some confusion on the use of the terms primary and secondary sources, and primary and secondary data. The confusion is also due to disciplinary differences (Lombard 2010). Whilst you are advised to consult the research methods literature in your field, we can generalise as follows:
Secondary sources
Secondary sources normally include the literature (books and articles) with the experts' findings, analysis and discussions on a certain topic (Cottrell, 2014, p123). Secondary sources often interpret primary sources.
Primary sources
Primary sources are "first-hand" information such as raw data, statistics, interviews, surveys, law statutes and law cases. Even literary texts, pictures and films can be primary sources if they are the object of research (rather than, for example, documentaries reporting on something else, in which case they would be secondary sources). The distinction between primary and secondary sources sometimes lies on the use you make of them (Cottrell, 2014, p123).
Primary data
Primary data are data (primary sources) you directly obtained through your empirical work (Saunders, Lewis and Thornhill 2015, p316).
Secondary data
Secondary data are data (primary sources) that were originally collected by someone else (Saunders, Lewis and Thornhill 2015, p316).
Comparison between primary and secondary data
Use
Virtually all research will use secondary sources, at least as background information.
Often, especially at the postgraduate level, it will also use primary sources - secondary and/or primary data. The engagement with primary sources is generally appreciated, as less reliant on others' interpretations, and closer to 'facts'.
The use of primary data, as opposed to secondary data, demonstrates the researcher's effort to do empirical work and find evidence to answer her specific research question and fulfill her specific research objectives. Thus, primary data contribute to the originality of the research.
Ultimately, you should state in this section of the methodology:
What sources and data you are using and why (how are they going to help you answer the research question and/or test the hypothesis.
If using primary data, why you employed certain strategies to collect them.
What the advantages and disadvantages of your strategies to collect the data (also refer to the research in you field and research methods literature).
Quantitative, Qualitative & Mixed Methods
The methodology chapter should reference your use of quantitative research, qualitative research and/or mixed methods. The following is a description of each along with their advantages and disadvantages.
Quantitative research
Quantitative research uses numerical data (quantities) deriving, for example, from experiments, closed questions in surveys, questionnaires, structured interviews or published data sets (Cottrell, 2014, p93). It normally processes and analyses this data using quantitative analysis techniques like tables, graphs and statistics to explore, present and examine relationships and trends within the data (Saunders, Lewis and Thornhill, 2015, p496).
Qualitative research 
Qualitative research is generally undertaken to study human behaviour and psyche. It uses methods like in-depth case studies, open-ended survey questions, unstructured interviews, focus groups, or unstructured observations (Cottrell, 2014, p93). The nature of the data is subjective, and also the analysis of the researcher involves a degree of subjective interpretation. Subjectivity can be controlled for in the research design, or has to be acknowledged as a feature of the research. Subject-specific books on (qualitative) research methods offer guidance on such research designs. 
Mixed methods
Mixed-method approaches combine both qualitative and quantitative methods, and therefore combine the strengths of both types of research. Mixed methods have gained popularity in recent years. 
When undertaking mixed-methods research you can collect the qualitative and quantitative data either concurrently or sequentially. If sequentially, you can for example, start with a few semi-structured interviews, providing qualitative insights, and then design a questionnaire to obtain quantitative evidence that your qualitative findings can also apply to a wider population (Specht, 2019, p138).
Ultimately, your methodology chapter should state:
Whether you used quantitative research, qualitative research or mixed methods.
Why you chose such methods (and refer to research method sources).
Why you rejected other methods.
How well the method served your research.
The problems or limitations you encountered.
Doug Specht, Senior Lecturer at the Westminster School of Media and Communication, explains mixed methods research in the following video:
LinkedIn Learning Video on Academic Research Foundations: Quantitative
The video covers the characteristics of quantitative research, and explains how to approach different parts of the research process, such as creating a solid research question and developing a literature review. He goes over the elements of a study, explains how to collect and analyze data, and shows how to present your data in written and numeric form.
Link to quantitative research video
Some Types of Methods
There are several methods you can use to get primary data. To reiterate, the choice of the methods should depend on your research question/hypothesis.
Whatever methods you will use, you will need to consider:
why did you choose one technique over another? What were the advantages and disadvantages of the technique you chose?
what was the size of your sample? Who made up your sample? How did you select your sample population? Why did you choose that particular sampling strategy?)
ethical considerations (see also tab...)
safety considerations
validity
feasibility
recording
procedure of the research (see box procedural method...).
Check Stella Cottrell's book Dissertations and Project Reports: A Step by Step Guide for some succinct yet comprehensive information on most methods (the following account draws mostly on her work). Check a research methods book in your discipline for more specific guidance.
Experiments
Experiments are useful to investigate cause and effect, when the variables can be tightly controlled. They can test a theory or hypothesis in controlled conditions. Experiments do not prove or disprove an hypothesis, instead they support or not support an hypothesis. When using the empirical and inductive method it is not possible to achieve conclusive results. The results may only be valid until falsified by other experiments and observations.
For more information on Scientific Method, click here .
Observations
Observational methods are useful for in-depth analyses of behaviours in people, animals, organisations, events or phenomena. They can test a theory or products in real life or simulated settings. They generally a qualitative research method.
Questionnaires and surveys
Questionnaires and surveys are useful to gain opinions, attitudes, preferences, understandings on certain matters. They can provide quantitative data that can be collated systematically; qualitative data, if they include opportunities for open-ended responses; or both qualitative and quantitative elements.
Interviews
Interviews are useful to gain rich, qualitative information about individuals' experiences, attitudes or perspectives. With interviews you can follow up immediately on responses for clarification or further details. There are three main types of interviews: structured (following a strict pattern of questions, which expect short answers), semi-structured (following a list of questions, with the opportunity to follow up the answers with improvised questions), and unstructured (following a short list of broad questions, where the respondent can lead more the conversation) (Specht, 2019, p142).
This short video on qualitative interviews discusses best practices and covers qualitative interview design, preparation and data collection methods.
Focus groups
In this case, a group of people (normally, 4-12) is gathered for an interview where the interviewer asks questions to such group of participants. Group interactions and discussions can be highly productive, but the researcher has to beware of the group effect, whereby certain participants and views dominate the interview (Saunders, Lewis and Thornhill 2015, p419). The researcher can try to minimise this by encouraging involvement of all participants and promoting a multiplicity of views.
This video focuses on strategies for conducting research using focus groups.
Check out the guidance on online focus groups by Aliaksandr Herasimenka, which is attached at the bottom of this text box.
Case study
Case studies are often a convenient way to narrow the focus of your research by studying how a theory or literature fares with regard to a specific person, group, organisation, event or other type of entity or phenomenon you identify. Case studies can be researched using other methods, including those described in this section. Case studies give in-depth insights on the particular reality that has been examined, but may not be representative of what happens in general, they may not be generalisable, and may not be relevant to other contexts. These limitations have to be acknowledged by the researcher.
Content analysis
Content analysis consists in the study of words or images within a text. In its broad definition, texts include books, articles, essays, historical documents, speeches, conversations, advertising, interviews, social media posts, films, theatre, paintings or other visuals. Content analysis can be quantitative (e.g. word frequency) or qualitative (e.g. analysing intention and implications of the communication). It can detect propaganda, identify intentions of writers, and can see differences in types of communication (Specht, 2019, p146). Check this page on collecting, cleaning and visualising Twitter data.
Extra links and resources:
Research Methods
A clear and comprehensive overview of research methods by Emerald Publishing. It includes: crowdsourcing as a research tool; mixed methods research; case study; discourse analysis; ground theory; repertory grid; ethnographic method and participant observation; interviews; focus group; action research; analysis of qualitative data; survey design; questionnaires; statistics; experiments; empirical research; literature review; secondary data and archival materials; data collection.
Doing your dissertation during the COVID-19 pandemic
Resources providing guidance on doing dissertation research during the pandemic: Online research methods; Secondary data sources; Webinars, conferences and podcasts;
Virtual Focus Groups Guidance on managing virtual focus groups
5 Minute Methods Videos
The following are a series of useful videos that introduce research methods in five minutes. These resources have been produced by lecturers and students with the University of Westminster's School of Media and Communication.
Case Study Research
Research Ethics
Quantitative Content Analysis
Sequential Analysis
Qualitative Content Analysis
Thematic Analysis
Social Media Research
Mixed Method Research
Procedural Method
In this part, provide an accurate, detailed account of the methods and procedures that were used in the study or the experiment (if applicable!).
Include specifics about participants, sample, materials, design and methods.
If the research involves human subjects, then include a detailed description of who and how many participated along with how the participants were selected.
Describe all materials used for the study, including equipment, written materials and testing instruments.
Identify the study's design and any variables or controls employed.
Write out the steps in the order that they were completed.
Indicate what participants were asked to do, how measurements were taken and any calculations made to raw data collected.
Specify statistical techniques applied to the data to reach your conclusions.
Provide evidence that you incorporated rigor into your research. This is the quality of being thorough and accurate and considers the logic behind your research design.
Highlight any drawbacks that may have limited your ability to conduct your research thoroughly.
You have to provide details to allow others to replicate the experiment and/or verify the data, to test the validity of the research.
Bibliography
Cottrell, S. (2014). Dissertations and project reports: a step by step guide. Hampshire, England: Palgrave Macmillan.
Lombard, E. (2010). Primary and secondary sources. The Journal of Academic Librarianship , 36(3), 250-253
Saunders, M.N.K., Lewis, P. and Thornhill, A. (2015). Research Methods for Business Students. New York: Pearson Education.
Specht, D. (2019). The Media And Communications Study Skills Student Guide . London: University of Westminster Press.
<< Previous: Introduction & Philosophy
Next: Ethics >>
Last Updated: Sep 14, 2022 12:58 PM
URL: https://libguides.westminster.ac.uk/methodology-for-dissertations
CONNECT WITH US
Write my thesis
Thesis writers
Buy thesis papers
Bachelor thesis
Master's thesis
Thesis editing services
Thesis proofreading services
Buy a thesis online
Write my dissertation
Dissertation proposal help
Pay for dissertation
Custom dissertation
Dissertation help online
Buy dissertation online
Cheap dissertation
Dissertation editing services
Write my research paper
Buy research paper online
Pay for research paper
Research paper help
Order research paper
Custom research paper
Cheap research paper
Research papers for sale
Thesis subjects
How It Works
How to Write a Great Dissertation Methodology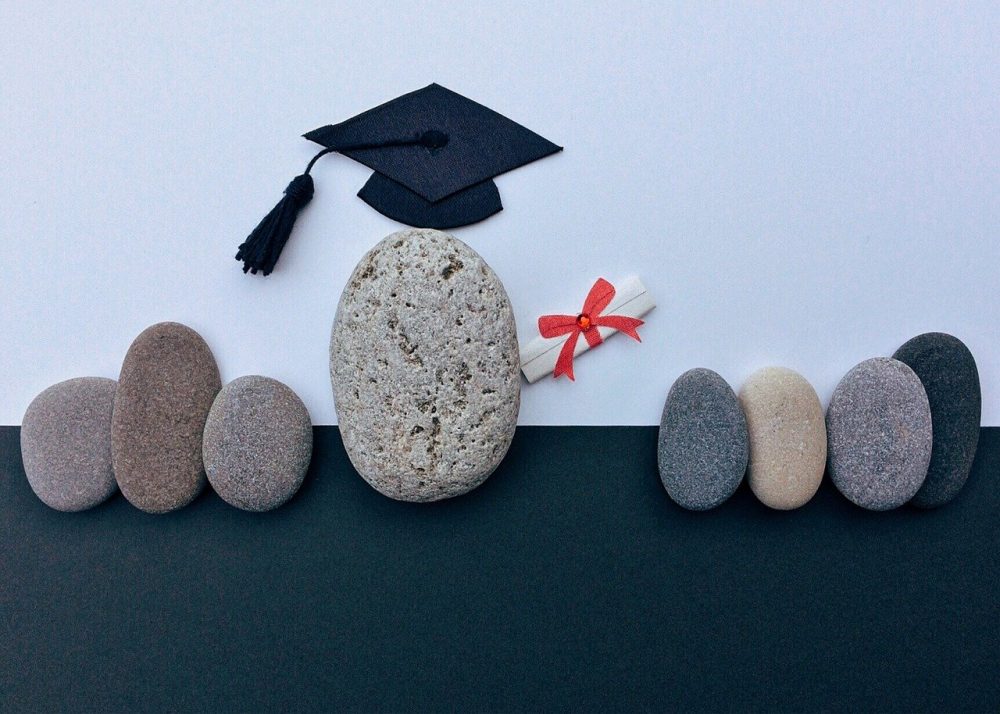 A dissertation methodology is a core part of a dissertation that explains the main philosophical underpinning to the selected research methods, including whether you used quantitative or qualitative methods or both, and why. The methodology section (chapter) comes immediately after the literature review in a dissertation, and you should ensure it flows organically from it.
When writing the methodology in a thesis, you are expected to have done the study. Therefore, you are reporting what you did and MUST be done in the past tense. Here are the things to include in a dissertation methodology.
The type of your study
Method of data collection
Method of data analysis
Materials and tools that were used
The rationale for the selected method
Now that you know what is methodology in a dissertation and what to include, the next step is getting the right structure. By the time you get to the methodology, you will have defined the dissertation research questions, and checked how other scholars arrived at their conclusions. So, here is a dissertation methodology layout to help you craft a winning methodology.
Start by Explaining Your Methodology of Study
At the start of the study, you need to define the overall approach of the dissertation. Here, you need to revisit the research questions that you highlighted at the beginning of the dissertation. Also, indicate the type of data that was required to answer the questions.
Qualitative methodology: These include the use of methods such as interviews and observations, and are considered best when you target gaining insights into pre-identified concepts.
Quantitative methodology : These include methods such as surveys, and are considered the better option for identifying things such as patterns and ranking.
A mixture of qualitative and quantitative methodologies is preferred when you want to use in-depth exploration and numerical measurements in your study.
When doing a quantitative study, the aim might be to generate generalizable information about the leading causes of a specific problem. In the study, you need to have a clear representative sample as well as controlled variables that can be replicated in other studies.
In a qualitative study, a researcher might target to generate a real-world understanding of the social structures and behaviors of a specific group of people. But because qualitative studies are less controlled, it is important to be extra careful, ensuring to comprehend how perceptions and participation affect the results.
Example in a Dissertation Methodology
The report utilizes a quantitative research methodology to explore the research questions because it allows the researcher to do an in-depth exploration of the new distribution patterns in cases of obesity in children.
Describe the Methods You Used for Data Collection
Once you have introduced the approach of the methodology, go to the next step of providing full details of the methods that you employed. Here, you provide the tools, materials, and procedures that were used when collecting data.
Quantitative Methods
Some of the common methods you can use when doing a quantitative dissertation methodology include:
Surveys: With surveys, you should describe where, when, and how the survey was done. Experiments: Provide full details of the techniques, procedures and tools that were used. Existing data: Here, you explain the process you used to gather data and the materials used in your analysis.
Qualitative Methods
If your methodology of the study is qualitative, here are the methods to consider:
Interviews: You describe how, when, and where interviews were done. Observations: Again, you describe when, where and who did the observations. Current data: Here, you should demonstrate how the selected materials were selected for analysis.
Dissertation Methodology Example: Qualitative Method
To get a better insight into the possibility of enhancing products range, we used structured interviews administered to 20 returning customers of Business A. A returning customer is a person who is a repeat client in Business A. We used the survey to identify the people who were between the ages of 22 years and 50 years. Interviews were done in the general manager's boardroom and took 15 minutes each. Answers were recorded by taking notes and filming. Five respondents opted not to be filed.
Describe the Method Used for Analysis
The next step is showing how you processed and analyzed the data. Here, you should ensure to provide all the information, but be as concise as possible.
In quantitative methods, the analysis is based on numbers that were gathered from the study. So, show how you prepared data for analysis, software used, and statistical methods.
Qualitative methods. When doing qualitative research , you need to include content analysis, thematic analysis, and discourse analysis.
Methodology Section Example: Analysis Method Description
After the interviews, the information was transcribed, and additional thematic analysis is done. This included coding the data before identifying the main themes and reviewing them. Further, every theme was examined to gain insights into the participants' motivations.
Justify Your Methodology
Finally, you need to demonstrate why you selected the specific method of study, especially if you did not use the standard approaches. Tell the reader how the new method helps to advance knowledge in your field of study. Go a step further and highlight the key limitations that you encountered. However, show that the strengths outweighed the weaknesses.
Dissertation Methodology Justification Example
Laboratory experiments are not always 100% accurate, especially when simulating real-life behaviors. However, they work pretty effectively when analyzing casual relationships between different research variables.
Tips on How to Write a Methodology Section
When working on the research methodology of your dissertation, you need to appreciate that the goal is not to simply describe them, but to demonstrate why and how you used them. So, here are some useful tips to help you perfect the dissertation.
Make sure to focus on the dissertation research questions. The overall goal of the methodology, together with other parts, is helping to answer the study questions.
Ensure to cite the relevant sources. The methodology will look stronger and professionally done when you carefully reference the information and concepts borrowed from other sources.
Make sure to focus on the reader. Although it is true that you are working towards closing the dissertation, it is important to always keep the targeted reader in focus. Because dissertations are targeted at other scholars or academicians, you should not dwell so much on justification. Instead, focus on the core of the study with the target of answering the study questions.
Make sure to read a good example of methodology in the thesis to understand how pros do it. You could even compare several methodologies and ensure that yours is better.
If you encountered obstacles, make sure to tell the reader about them and indicate how you handled them. If there were any critiques of your method, ensure to talk about it too.
Seek Professional Writing Help with Dissertation Methodology
With the above steps and pro tips, writing a dissertation methodology section should now be easy. Start by making sure that you understand the methodology definition, and then follow the step-by-step guide we provided in this post. But if you encounter difficulties trying to craft your methodology, consider working with expert writers . They are experienced, affordable, and guarantee you one thing: the best dissertation methodology.
Leave a Reply Cancel reply
As Putin continues killing civilians, bombing kindergartens, and threatening WWIII, Ukraine fights for the world's peaceful future.
Ukraine Live Updates
Thank you for your interest in our company.
Unfortunately, we are not hiring writers now due to low season.
We will be glad to review your application in the future.

Make sure there's no plagiarism in your paper
Write your essays better and faster with free samples
Generate citations for your paper free of charge
Everything About Dissertation Methodology
Updated 05 Dec 2022
Dissertations are highly important not only as standard evaluation tools in awarding degrees to undergraduates, Masters, or PhD students – these are also important because they teach students how to work with academic literature and information sources within their fields, how to analyse, integrate, present complex data from different sources, how to properly cite evidence, formulate research goals, objectives, hypotheses, etc. Importantly, they also teach students to work with dissertation methodology – an ability that is of great use in the information society.
What Is Dissertation Methodology?
A methodology section is the dissertation part that answers two key questions: how exactly research is performed and why exactly it is performed the way it is? These questions address: data collection techniques, sampling techniques, data analysis strategies, theoretical frameworks used to model processes and phenomena – their use must be justified considering alternative techniques/ methods. A proper dissertation methodology structure is expected to:
List the original research questions and argue that the methods used are suitable for approaching these questions, based on what is known from literature.
Inlist and describe methods, models, design strategies, statistical methods, data analysis pipelines, etc. in such a manner that they can be applied by others outside the immediate context of this project.
Present explanations and arguments supporting utilisation of these methods to the detriment of alternative ones. Careful consideration must be taken to select reliable methods (or innovative methods with big potential) that are able to address the research questions.
Describe the pros and cons of selected methods. It must be clear that you are aware of both the advantages and trade-offs but nevertheless consider that these methods will perform best when compared to others.
Common Types of Dissertation Methodology
Depending on the discipline, one can distinguish several types of studies:
Scientific studies
Methods should be described precisely, concisely, comprehensively, without leaving place for speculation – all these to prioritize transparency and reproducibility. Such studies normally list and describe, equipment, techniques, model organisms, experimental designs, including various controls.
Studies in social or behavioural sciences
These studies might use qualitative, quantitative, or mixed approaches, particularly surveys, interviews, observation, controlled experiments. Methods must be compliant with ethical norms as stated, for instance, by the Research Ethics Service supports ethical research in the NHS.
Critical dissertations in arts or humanities
Here, methodology is not as defined as in scientific works, but is still required. Methods may be represented by innovative and creative theoretical frameworks, for instance, combining different schools of thought, or by application of a certain framework in a new context – all these need to be clearly justified.
Creative arts dissertations
Some international programs in arts require a creative sample or portfolio of written or visual artwork along with a critical auto-evaluation text that tries to make authors take a detached perspective and reflect on the methodology of creating their own art.
5 Common Dissertation Research Methods
The methodology section of dissertation is typically a combination of methods, many of which are discipline-specific. Some frequently employed methods are as follows:
These are direct face-to-face (or telephone/ Internet) conversations in which comprehensive and personal answers can be provided, which qualifies them as primarily qualitative methods. Questions can be adaptive.
Questionnaire
Subjects are presented with lists of questions, typically with standardized answers to pick from, hence, questionnaire-based surveys typically serve as quantitative tools.
This involves observing individuals/ animals/ systems, typically, to make conclusions about their behaviour in specific circumstances. controlled experiments – these are experiments that are manipulated so that a single variable is tested at a time. Independent variables are altered to witness how systems, organisms, on dependent variables are impacted.
Computer simulations
These implement models that aim to describe and predict the behaviour of various systems, including living systems. https://www.youtube.com/watch?v=lg0uLSj8uuI
Example of a Methodology Section
Below is a dissertation methodology example for a biological project focussing on just one objective: Objective: to prove successful creation of a fusion protein between a DNA-binding domain (zinc-finger) recognizing a unique DNA sequence and an enzyme participating in a bacterial biosynthetic pathway, which produces a violet pigment from a precursor chemical; and to prove that this fusion protein has not lost its function, while also becoming capable of binding DNA specifically. This objective is very easy to test using very simple biophysical laboratory techniques. Methodology (2 controlled experiments): To test whether protein function has not been impaired, the unaltered enzyme was compared to the fusion construct by using a colorimetric assay – the concentration of the violet end product is assessed by measuring light absorption at the wavelength-specific for violet light - 450 nm. (Increased light absorption indicates presence end product adundence, hence, an active enzyme). Equivalent amounts of each enzyme were added to 1 ml vials containing solution with the chemical precursor (5% concentration). Synthesis of the violet-coloured end product was monitored at time intervals of 1, 2, 5, 10, and 20 minutes for each protein and obtained time-series were compared. This assay is the most direct, simple, and effective way of testing protein function, hence, it was chosen as a preferred method – especially considering that it yields quantitative results (and even allows temporal resolution). To test whether this fusion construct forms a complex (binds) the target DNA sequence, electrophoretic mobility shift analysis was used on a polyacrylamide gel of X% for a total duration of 20 minutes. This assay is an electrophoresis experiment that tests migration of three biological samples in three distinct lanes: lane 1 has only DNA with the target sequence (negative control), lane 2 contains DNA and non-binding protein, and lane 3 contains DNA plus binding protein (our fusion construct). Only DNA is imaged. Unlike in lanes 1 and 2, in lane 3, the heavier DNA-protein complex formed is expected to migrate slower in an electric field, which demonstrates DNA binding. This assay is a standard molecular biology technique and was chosen because it is very straightforward, cheap, easy to perform, and very informative. In particular, one can also assess DNA-protein complex stability – if binding is weak, dissociation happens, which yields another band in lane 3 (corresponding to the unbound DNA in lanes 1 and 2). Now that we've explored how to write a methodology for a dissertation as well as the studies types and their corresponding methodology, it should be easier to visualize and conclude which type is suitable for a given research paper or project. Besides, it should be clearer now how to produce a good methodology structure.
Was this helpful?
Thanks for your feedback, related blog posts, dissertation presentation is a key to success.
Dissertation presentation feels challenging to most students, which is natural, considering all the anxiety and a necessity to include only the mos...
Step-By-Step Guide On How To Write a Dissertation Discussion
Gathering information, conducting the survey, interviewing people, calculating, and analysing the results is very important. However, this is not a...
Receive regular updates, discounts, study guides and more
You have subscribed to EduBirdie news.
Thanks for subscribing!
Check your inbox to verify your email.
No notifications.
Example Dissertation Methodologies
The example dissertation methodologies below were submitted to UKDiss.com to help you with your own studies. If you are looking for dissertation methodology examples to help inspire your own then take a look at the below examples covering various subjects.
For help with writing your dissertation methodology, see our guide on how to write a methodology . We also offer a comprehensive writing service provided by fully qualified academics in your field of study.
Dissertation Methodologies & Related Services
Dissertation methodologies (page 1), improving the quality of customer service.
Last modified: 20th Jan 2022
An exploration of improving the quality of customer service provided in the cellular industry of Pakistan. A case study of Mobilink Telecom Limited....
Impact of Sub-prime Crises on Stock Brokers in India
Last modified: 6th Jan 2022
The type of research undertaken in this project is descriptive. The primary aim of this research project is to describe the factors that have impact on sub-prime crises on stock brokers in India....
Observation of On-task Behaviour of Children Diagnosed with ASD
Last modified: 30th Nov 2021
The participants in this study were three children diagnosed with ASD attending a special education needs school in the north of Wales providing for approximately 200 pupils between the ages of three and 19 years....
Audio-Aero Tactile Integration in Speech Perception: Methodology
Last modified: 23rd Nov 2021
Methodolgy from a dissertation on how multisensory integration can enhance communication, more specifically how tactile information can help us to perceive speech better....
A Strategic Response To The Global Economic Crisis
Last modified: 27th Oct 2021
Methodology for research which aims to investigate the causes and effects of the global economic crisis and to identify strategic responses of major organisations towards global recession....
Impact Of Social Networking In Small Enterprises
This research aims to enhance the understanding of SMEs acquiring social networking technologies and utilise them as a basis for improved business competitiveness....
IPL Laser Legislation And Equipment
Last modified: 20th Oct 2021
The aim of this assignment is to review the current legislation applicable to clinics and management of laser/ IPL (intense pulse light) practise within the UK and to review and evaluate a range of equipment....
Performance Of Sales Assistants At Marks And Spencer
In an organisation, performance is realised at the levels of organisation, process and individuals and the interrelationships among these will define the vantage points of the organisation....
Methodology: Clothing Quality Research
The study was conducted to determine the types of informational cues used by consumers when evaluating clothing quality and their expectations of a high-quality garment....
Dissertation Methodology: Qualitative Research On Group Of People in Education
Last modified: 18th Oct 2021
In this chapter, selected research design and methodology of the research will be discussed. The discussion will include subjects, samplings and instruments....
Recruitment and Staff Selection in a Multinational Company
Last modified: 5th Oct 2021
Methodology for a study that aims to gain an understanding of the staffing policies of real operating Indian MNCs in a foreign market....
Methodology for Dissertation on Social Constructivism
Research methodology for a dissertation on how young Somali descendants living in Copenhagen construct their identities and navigate their sense of belonging. ...
Methodology for Children's Time Management Study
Last modified: 4th Oct 2021
The objective of this study is to understand how children allocate their time between work, leisure and schooling....
Barriers to Female Education in Pakistan: Dissertation Methodology
Last modified: 1st Oct 2021
The objective of the research is to determine the barriers to female education in Pakistan as well as the reasons why parents do or should pay attention to female education....
Quantitative Project Risk Analysis for Construction Project: Methodology
Last modified: 8th Sep 2021
Methodology for a quantitative project risk analysis with respect to the time factor....
Impact of Political Risk on Foreign Direct Investment Decisions: Methodology
Last modified: 1st Sep 2021
Methodology for a dissertation that looks at the impact of political risk on FDI decisions by multinational corporations (MNCs) by conducting documentary research....
Brand Building Process of a Luxury Fashion Brand: Methodology
This dissertation aims to study and analyse the brand building process of a luxury fashion brand using the dimensions of luxury fashion branding identified by Fionda and Moore (2009)....
Daniel Fast as an Intervention for Weight Regain After Bariatric Surgery
The purpose of this study is to describe the perceptions of post-bariatric surgery women regarding the Daniel Fast (DF) as a spiritual and dietary intervention....
Human Resource Management in Developing Countries: Methodology
Last modified: 26th Aug 2021
Research methodology for a study that examines how a developing country construes Human Resource Management and whether it is used as a strategy in managing their organizations....
Research Methodology On How Rewards Impact Employee Attitudes
Research Methodology On Customer Service Behaviour. The main purpose of this research is to explain how rewards and recognition impact the attitudes of employees towards their organization, manager, and working environment....
Lateral Stability of Braced and Unbraced Steel Buildings - Methodology
Methodology for a dissertation investigating the lateral stability of steel buildings under braced and unbraced systems. A Six story building is analysed for lateral loading (wind load)....
Methodology for Labelling Pupils with Additional Support Needs
Last modified: 23rd Aug 2021
Methodology for Labelling Pupils with Additional Support Needs: An Exploration of the Perceptions of Teachers in a Mainstream Primary School Setting...
Dissertation Methodology: Cyprus Preschool Policy on Music Education
Last modified: 20th Aug 2021
To better understand the Cyprus preschool policy and especially to learn about music education at early age, four Cypriot educators were interviewed....
Motivational Theories in Travel and Tourism to Effect Leisure Activities
Last modified: 18th Aug 2021
The purposes of this dissertation is to demonstrate how motivational theories in travel and tourism can be used as a foundation for research into ceasing participation in organized leisure activities....
Criteria to Evaluate a Website of a Holiday Booking Site
Last modified: 22nd Jul 2021
Data gathered from this methodology was used to draw specific conclusions. This type of data provides suppliers with key information to modify their offers or features to gain a competitive edge. ...
Search our Example Dissertation Methodologies
Tip : If you can't find what you are looking for, try shortening your search phrase. E.g. "CSR"
Related Services
Related writing guides.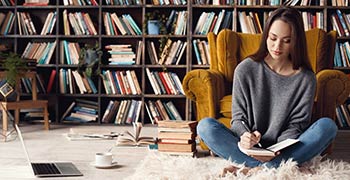 Dissertation Service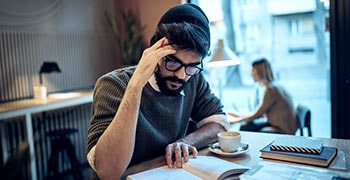 Dissertation Proposal Service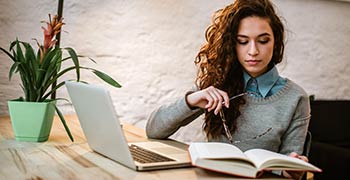 Topic with Titles Service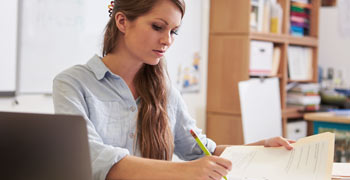 Samples of Our Work
Search Support Articles
*You can also browse our support articles here >
Recent Posts
Overcoming Emotional Problems Whilst Studying
A guide to mature finance, funding and affordability
6 things to consider when choosing the right postgraduate course for you
The Viva Exam: things to consider when preparing for your exam
Four types of essay explained
Top tips for meeting urgent essay deadlines
How to embrace university as a mature student
Dissertation vs thesis: what's the difference?
Everything you need to know about postgraduate study
Being a university student during COVID-19
Academic News
Custom Essays
Dissertation Writing
Essay Marking
Essay Writing
Essay Writing Companies
Model Essays
Model Exam Answers
Oxbridge Essays Updates
PhD Writing
Significant Academics
Student News
Study Skills
University Applications
University Essays
University Life
Writing Tips
Writing your dissertation methodology
(Last updated: 12 May 2021)
Since 2006, Oxbridge Essays has been the UK's leading paid essay-writing and dissertation service
We have helped 10,000s of undergraduate, Masters and PhD students to maximise their grades in essays, dissertations, model-exam answers, applications and other materials. If you would like a free chat about your project with one of our UK staff, then please just reach out on one of the methods below.
What is a methodology?
Your methodology section appears immediately after the literature review in your dissertation, and should flow organically from it. Up until the point of writing your methodology, you will have defined your research question and conducted a detailed review of what other scholars in the field have to say about your topic. You'll have also reviewed the ways in which these scholars have arrived at their conclusions – the assumptions on which their work is based, the theoretical frameworks they've used, and the methods they've used to gather, marshal and present their data. You will have used these observations, along with discussions with your supervisor, to plan how you're going to tackle your research question. This could be planning how you'll gather data, or what models you'll use to process it, or what philosophical positions most inform your work. Following this, your dissertation methodology provides a detailed account of both how you'll approach your dissertation and why you've taken the decision to approach it in the way you have.
What should my methodology look like?
Your methodology needs to establish a clear relationship between your research question, the existing scholarship in your field that you have surveyed as part of your literature review, and the means by which you'll come to your conclusions. Therefore, no matter what subject area you're working in, your methodology section will include the following:
Key to justifying your methodology is demonstrating that it is fit for the purpose of answering the research problem or questions you posed at the start. You should recap the key questions you want to answer when introducing your methodology, but this doesn't have to be a word-for-word restatement; you might want to reword the problem in a way that bridges your literature review and methodology.
This is the heart of the methodology but is not, by itself, a methodology. This is the part of your methodology where you clearly explain your process for gathering and analysing data, or for approaching your research question. This should be clear and detailed enough that another scholar is able to read it and apply it in some way, outside of the immediate context of your dissertation. If you're offering a new theoretical take on a literary work or a philosophical problem, your reader should be able to understand your theory enough that they can apply it to another text or problem. If you're describing a scientific experiment, your reader should have all they need to recreate your experiment in a lab. If you're introducing a new type of statistical model, your reader should be able to apply this model to their own data set after reading your methodology section.
Your methodology doesn't just describe your method; it discusses the reasons why you've chosen it, and why you believe it will yield the best results, the most insightful set of analyses and conclusions, or the most innovative perspective. This will draw in part from your literature review , presenting your choices as informed and rooted in sound scholarship, while ideally also displaying innovation and creativity. You should also ensure that you relate the rationale for your method explicitly to your research problem; it should be very clear to your reader that the methodology you've chosen is a thoughtful and tailored response to the questions you're trying to answer.
No research method is perfect, and it's likely that the one you've chosen comes with certain trade-offs. You might, for instance, have chosen a small-scale set of interviews because the individual perspectives of a set of interviewees on the problem you're exploring is more valuable to you than a larger set of data about responses to the same question. But that means you've nevertheless sacrificed a quantitative approach to your problem that might have yielded its own set of important insights. Be honest and upfront – but not apologetic – about the limitations of your chosen method, and be ready to justify why it's the best approach for your purposes.
While the outline of your methodology section will look much the same regardless of your discipline, the details are liable to be quite different depending on the subject area in which you're studying. Let's take a look at some of the most common types of dissertation, and the information required in a methodology section for each of them.
Common types of dissertation methodology
A scientific study The methodology section for a scientific study needs to emphasise rigour and reproducibility above all else. Your methods must appear robust to the reader, with no obvious flaws in the design or execution. You should not only include the necessary information about your equipment, lab setup, and procedure to allow another researcher to reproduce your method; you should also demonstrate that you've factored any variables that are likely to distort your data (for example, by introducing false positives into your design), and that you have a plan to handle these either in collecting, analysing, or drawing conclusions from your data.
Your methodology should also include details of – and justifications for – the statistical models you'll use to analyse your data. Remember that a scholar might use any single part of your methodology as a departure point for their own work; they might follow your experiment design but choose a different model for analysing the results, or vice versa!
A study in the social or behavioural sciences As with a scientific study, a social or behavioural sciences methodology needs to demonstrate both rigour and reproducibility, allowing another researcher to reproduce your study in whole or in part for their own ends. However, the complexity of working with human subjects means there are a number of additional questions to consider. First of all, you'll want to answer certain broad questions about the kind of analysis you're undertaking: is it qualitative or quantitative, or a mixed approach that uses qualitative data to provide context and background to quantitative data (or vice versa)? Will you be conducting recorded interviews with your subjects, asking them to complete a written questionnaire, or observing them undertaking some activity or other? Or will you avoid doing your own research with human subjects at all, and base your research on documentary evidence or a pre-existing data set? What is the scope of your data and conclusions? Is there reason to believe it can be generalised to other contexts, or is it highly specific to the particular location or cultural context in which you conducted your research?
In addition to answering all these questions, you must satisfy your reader that you have considered all the ethical questions associated with your research. Part of this, of course, entails obtaining sign-off for your design from the appropriate ethics bodies, but even then there might be aspects of your study – inviting subjects to relive episodes of grief and trauma, for instance, or broaching culturally sensitive matters within a particular target group – that some readers could consider contentious or problematic. Make sure you address such concerns head-on, and if necessary justify your methods by emphasising the potential value of your conclusions.
A critical dissertation in the arts or humanities Methodological rigour is just as valuable in the arts and humanities as in the sciences and social sciences. However, if you're writing an arts or humanities dissertation the way in which you convey this rigour – and convince your audience of it - is a little different. The methodology section in an arts or humanities dissertation is likely to be much more closely linked to the literature review than a scientific or social sciences study; even the most innovative dissertation in the arts or humanities typically involves applying X's theories in a new context, or combining X and Y's insights to yield a new theoretical framework. For this reason it can be tempting to gloss over the methodology section in an arts or humanities dissertation, and move more or less seamlessly from literature review into analysis. But it's crucial that you provide a detailed justification of your chosen frameworks and how they relate to your research question here too; without this justification a critical reader may very well take issue with your entire analysis because you've failed to convince them of the appropriateness of your theoretical underpinnings to the material you're analysing.
In particular, it's vitally important that your dissertation methodology shows an appreciation of the historical and cultural contexts of the theoretical frameworks you use, especially where there's fundamental disagreement between theorists. If you use the work of theorists from differing or even opposing schools of thought to support your readings, your methodology section should show a clear understanding of how these schools of thought disagree and a justification of why there are nevertheless aspects of each approach that you've decided to use in your own work.
A creative arts dissertation Many programmes in the arts offer the option of completing a creative rather than critical dissertation; that is, of submitting a piece of creative writing or a portfolio of artworks, rather than an extended critical project, for the dissertation component of the programme. However, in virtually all cases, your creative project must be accompanied by a substantial critical essay (or introduction, or commentary) that theorises your creative practice. Critically engaging with one's own work is a notoriously difficult thing to do, which makes the development and adherence to a rigorous methodology especially important in this context. You need to not only show that you're capable of detaching yourself from your own creative work and viewing it through an objective lens, but that you are able to see your own creative practice as methodology – as a method of creating work that is grounded in theory and research and that can be evaluated against clear target goals.
What should my methodology not contain?
No part of your dissertation should be hermetically sealed off from the others, and there will undoubtedly be some overlap between your methodology and literature review section, for example. You might even find yourself moving material back and forth between sections during edits. But you should resist the temptation to include the following in your dissertation methodology, even if they seem to belong there quite naturally:
It's likely you'll want to refer to precedents for your dissertation methodology, and to the theorists or practitioners upon whose work it is based, as you describe your own methodology. However, this is not the place for an exhaustive review of methodologies you're not using – that work belongs in your literature review chapter , and you should refer back to that chapter for context on why you're taking (or not taking) a particular approach.
Your methodology section should equip a reader to reproduce your research, but it should also be a readable chapter of your dissertation and should retain the interest of somebody who doesn't necessarily want to reproduce your experiment from start to finish. If it's possible to convey all the information another scholar would need in order to recreate your work in the body of your dissertation, do so; however if your methodology section starts to look like a shopping list, you should move some very detailed content into an appendix and refer to that.
The methodology section is not the place to reproduce any data, even if you're illustrating how a questionnaire or other data-gathering mechanic works. Again, you can place such information in an appendix and refer to it.
Deciding on your methodology
When you start your dissertation project, you may already have some broad ideas about the methodology you want to use. You'll refine these ideas in conversation with your supervisor and develop them further as you read about the previous work that has been done in your field, and other scholars' approach to your subject area. If you're completing a postgraduate dissertation , the chances are you already have a broad awareness of the different theoretical positions and schools of thought in your field, and you may well have a good idea of the schools of thought with which you most closely identify (and, just as importantly, those you don't identify with). If you're writing an undergraduate dissertation , this may very well be the first time you've been asked to engage with such a broad field of literature, and categorising this into distinct approaches and schools of thought may seem like an overwhelming task at first.
Regardless of your level, your dissertation methodology will develop as you review the literature in your field and refine your initial research questions. Your literature review and methodology will therefore develop in tandem with each other. Your response to the literature will help you decide on the approach you want to take to your research question, but your methodology will probably already be decided by the time you actually write up your literature review, meaning that you can frame it so as to position the methodology as a clear, organic and natural progression from your survey of the field. It should be noted, of course, that your methodology won't only be determined by the modes of inquiry or schools of thought that appeal to you most; there are likely to be practical considerations that determine how you approach your problem. Unless you happen to have access to a particle accelerator at your university, the chances are your quantum physics project will be based on theoretical projections rather than physical experimental data.
What makes a great methodology?
The answer to this question depends in part upon whether you're writing an undergraduate or postgraduate dissertation. For most students, an undergraduate dissertation is their first opportunity to engage in detail with scholarship in their fields and to design and conduct a rigorous research project. In an undergraduate dissertation, you therefore need to show a capacity to engage with a broad field of research, to synthesise diverse and even opposing approaches to a problem, and to distil this down into a design for a research project that will address your research questions with the appropriate level of scholarly level. The ability to synthesise what you've learned from scholars in your discipline, and to shape that into a methodology that you can use to shed light on your research question, is, therefore, key to a successful undergraduate dissertation. The best undergraduate dissertations will of course show originality of thought and may even be able to make an original contribution to their field – but the focus will generally be on demonstrating that you have the fundamental research skills to undertake investigative work in your field.
"The ability to synthesise what you've learned from scholars in your discipline, and to shape that into a methodology that sheds light on your research question, is key to a successful undergraduate dissertation."
A postgraduate dissertation , by contrast, can be expected to make a substantial contribution of high-quality, original research to its field. The best postgraduate dissertations will be publishable by leading journals, or even as scholarly monographs. As you build your career as an early career researcher, the impact of your dissertation on its field – as measured by citations in the work of other scholars – will be crucial to enhancing your academic reputation. It's important to remember that the dissertation's value to other scholars won't just be its findings or conclusions, and that your research's emerging importance to the field will be measured by the number of scholars who engage with it, not those who agree with it. Although some scholars may well cite your conclusions as a basis for their own work, a far greater number of citations is likely to result (regardless of discipline) from your development of a framework that other scholars can use as a point of departure for their own work. If you've come up with a methodology that is both original and grounded in the research, this will probably be the aspect of your work that other scholars value the most. Their own work might build upon, develop or modify your methodology in some way; they might apply your methodology to a different data set in order to contest your findings, or they might even take it and apply it in a new context that hadn't even occurred to you!
The best postgraduate dissertations are those that convince at every level – that are based on a rigorous engagement with the field, that develop reproducible frameworks for engaging with that field, and that supply high-quality and convincing results and conclusions. But the methodology is the central point around which the dissertation – and its potential impact to the field – pivots. When developing and presenting your dissertation methodology, you should therefore think not just about how well it can answer your particular question, but also about how transferable it is – whether it can be used by other scholars to answer related questions, or whether it can be made more adaptable with just a few tweaks (without compromising your own use of it, of course). And when presenting your dissertation, don't forget to emphasise the value of the methodological framework you develop, if it is indeed adaptable to other related contexts. You're underselling your research if you suggest its only value lies in its conclusions, when the approach it takes to your data or source material in arriving at those conclusions is potentially of equal if not greater value.
Presenting your methodology
Your dissertation methodology, as we've now discussed in some detail, is the engine that drives your dissertation, and as such it needs to be grounded, theoretically rigorous, and, where possible, sufficiently adaptable to be used in other contexts to answer different research questions within your field. However, in focusing on all this it's easy to forget that all dissertations – even the seemingly driest, most scientific of them – are fundamentally pieces of persuasive writing: their primary purpose is to convince readers of the quality of your research, the validity of your methods, and the merit of your conclusions. A crucial but often neglected component of this persuasive function is the role of rhetoric in persuading your audience of the merits of your work. Rhetoric has acquired something of a bad name in mainstream discourse (phrases like "pure rhetoric" or "empty rhetoric" tend to signify superficiality and/or dishonesty – and certainly nothing positive!) but it's an important component of all types of academic writing, and it's particularly valuable when you're attempting to convince your reader of the validity of a particular choice – like your choice of methodology.
In their seminal book on scholarly writing, "They Say / I Say": The Moves That Matter in Academic Writing , Gerald Graff and Cathy Birkenstein discuss what they call the art of metacommentary, "a way of commenting on your claims and telling others how – and how not – to think about them". This kind of commentary allows you to control the agenda for discussion of your work, and to head off potential objections to your arguments and methods at the pass. Sound rhetorical presentation of your methodology is not just "decoration" – it forms an integral part of its overall rigour and structural soundness, and can make the difference between a 2:1 and a First, or between a merit and a Distinction. Here are some of the ways in which you can use metacommentary to shape your audience's response to your methodology.
The roads not taken It's very likely that the approach you've taken to your research question is one of many approaches you could have taken – and in your literature review you probably engaged with or read about lots of approaches that, for one reason or another, you decided not to take. Your methodology chapter is not the place to go into detail about these methodologies (hopefully your literature review does this), but you should remind your reader that you actively considered these other methodologies before deciding on your own. Even if you decided on your methodology early on in your research process, it should appear rhetorically as the result of a careful weighing of competing factors, before you decided on the most logical choice.
A little reassurance goes a long way Judicious use of metacommentary can also help to make up for any shortcomings in your methodology section, or simply create a sense of balance between scholarly groundedness and innovation if your methodology might seem to veer a little too much in one direction or another. If your methodology takes a bold new step that some may find off-putting, you can acknowledge this whilst taking extra care to emphasise its grounded relationship to established work in the field. You might, for instance, ensure that you refer back to your literature review frequently and use phrases like, "This approach may seem like a significant departure from established approaches to this field, but it combines the proven data-gathering techniques of X with the statistical analysis model of Y, along with the following innovations". Conversely, if your methodology is mostly derivative or a synthesis of what has come before, use the opportunity to spell out why this synthesis is in itself innovative, for example, "This project's key innovation does not lie in its approach to human subjects or in the statistical models it employs, but rather in the combination of approach of theory X and approach Y to problem Z".
Signposting Flagging what each section of an argument is doing is vital throughout the dissertation, but nowhere more so than in the methodology section. You can significantly strengthen the justification you provide for your dissertation methodology by referring back to your literature review and reminding your reader of conclusions you've drawn – and if you're feeling really confident you can gently hint to your readers that they agreed with you, using a formulation like, "As we have seen, method X is extremely useful for approaching questions related to Y, but less applicable to problem Z". You should be careful with this approach, of course – claiming you've proved something when this transparently isn't the case isn't going to bring your readers onside – but if your argumentation is already strong, rhetorical techniques like this can help underline the structural coherence of your work.
Defining your own terms If you don't define your own measures for success and failure, readers can infer from the overall structure of your argument the terms on which it was trying to succeed, and judge it accordingly. On the other hand, defining your own set of success criteria and help (within reason) helps to ensure that your readers evaluate your work on these terms. Again, your dissertation methodology is a critical space in which to establish these criteria: "This research does not make any claims about human social behaviour while consuming alcohol beyond the current context of X. It may, however, be possible to adapt the methodology to examine similar phenomena in contexts Y and Z". By the same token, you can also prevent your readers from drawing unintended inferences from your work by anticipating them: "By adopting this methodology I am not suggesting that the statistical analysis of responses will be a reliable predictor of X; I do, however, believe that the strong correlation between Y and Z is in and of itself a valuable insight".
In summary…
10 tips on writing a dissertation literature review
Dissertation introduction, conclusion and abstract
How to write a dissertation proposal
dissertation help
dissertation methodology
dissertation tips
dissertation writing
methodology
study skills
writing tips
Writing Services
Essay Writing Services
Dissertation Writing Services
Essay Plans
PhD Proposals
Editing Services
Proofreading Service
Editing Service
Academic Editing Service
Additional Services
Marking Services
Consultation Calls
Personal Statements
Frequently Asked Questions
Fair Use Policy
Policy for Students in England
Become a Writer
Affiliate Login
Privacy Policy
Terms & Conditions
Payment Methods
Cryptocurrency payments.
Dissertation Methodology
Ah, and now you've come to the longest section of a well-written dissertation. The methodology and discussion section is the most important part of the paper; in this section, the student presents the research methods used to obtain data and discusses how to interpret that data within the topic of the paper itself. This section can be painstaking to write: it is often at least 20 to 30 pages or more, depending on the subject and research conducted on the topic. While the methodology section focuses on what type of research was used and why this type of research was used, the discussion part explores what the data means. It contextualizes the data so the reader understands its relevancy to the argument presented in the dissertation itself. This section often contains visual aids such as charts and graphs to better understand dense data.
The Methodology Section
This section should outline the chronological research the student conducted to gain data regarding the topic.  It should explain the research methods and why they were chosen. In essence, this section provides enough information so another student could duplicate the research and evaluate his or her results. This section should be scientific and focus exclusively on the methods used to obtain data.
The Discussion Section
The second half of a dissertation Methodology and Discussion section focuses on interrupting the data collected during the research process. This section, as it clearly states, is where the student discusses the data, what it means, and how its implications to the greater world.  A clear methodology section incorporates a variety of analysis words such as shows, proves, suggests, and demonstrates among many others.
Tips for Writing
As with all academic papers, a this section should be written in the active passive instead of passive voice.  This works to keep the reader's attention with the use of vivid verbs.  It should also be grammatically perfect and avoid poorly written sentences such as run-ons, comma splices, and fragments.  However, here's the best tip DissertationChamps can offer when writing a dissertation methodology and discussion section: take notes on your research process as you're doing it!  Taking excellent notes about your research, while you're in the middle of the research process will be extremely useful when you go to write about how you obtained the data you did!  Also, it's a good idea to keep track of your sources so you can refer to them in the discussion.
How can DissertationChamps Help?
Great question! We can provide high quality dissertation help any student with their dissertation methodology and discussion section.  First, we offer professional writers knowledgeable in all subjects and disciplines. Our professional dissertation writers understand the English language inside and out and won't make grammatical errors such as run-ons and fragments. This is our business; we never take a job we can't deliver—so if we take your job, you know that we'll deliver on time.  Finally, we are industry leaders in the professional writing services field; we offer both a plagiarism-free warranty as well as a money back guarantee.
Struggling with a dissertation writing?
Dissertation Structure & Layout 101: How to structure your dissertation, thesis or research project.
By: Derek Jansen (MBA) Reviewed By: David Phair (PhD) | July 2019
So, you've got a decent understanding of what a dissertation is , you've chosen your topic and hopefully you've received approval for your research proposal . Awesome! Now its time to start the actual dissertation or thesis writing journey.
To craft a high-quality document, the very first thing you need to understand is dissertation structure . In this post, we'll walk you through the generic dissertation structure and layout, step by step. We'll start with the big picture, and then zoom into each chapter to briefly discuss the core contents. If you're just starting out on your research journey, you should start with this post, which covers the big-picture process of how to write a dissertation or thesis .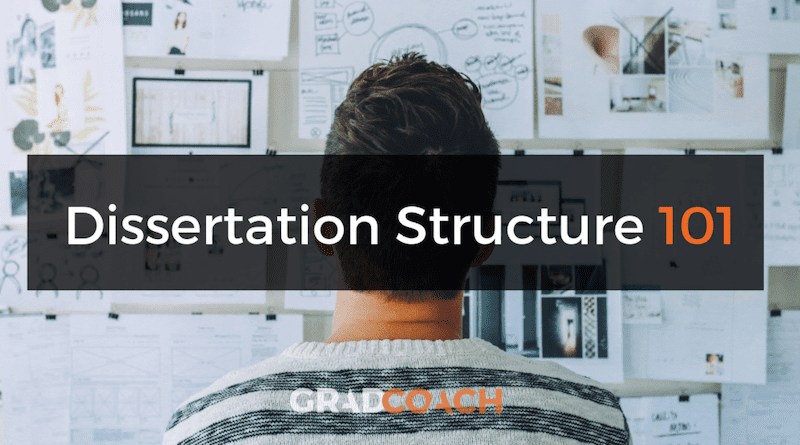 *The Caveat *
In this post, we'll be discussing a traditional dissertation/thesis structure and layout, which is generally used for social science research across universities, whether in the US, UK, Europe or Australia. However, some universities may have small variations on this structure (extra chapters, merged chapters, slightly different ordering, etc).
So, always check with your university if they have a prescribed structure or layout that they expect you to work with. If not, it's safe to assume the structure we'll discuss here is suitable. And even if they do have a prescribed structure, you'll still get value from this post as we'll explain the core contents of each section.  
Overview: S tructuring a dissertation or thesis
Acknowledgements page
Abstract (or executive summary)
Table of contents , list of figures and tables
Chapter 1: Introduction
Chapter 2: Literature review
Chapter 3: Methodology
Chapter 4: Results
Chapter 5: Discussion
Chapter 6: Conclusion
Reference list
As I mentioned, some universities will have slight variations on this structure. For example, they want an additional "personal reflection chapter", or they might prefer the results and discussion chapter to be merged into one. Regardless, the overarching flow will always be the same, as this flow reflects the research process , which we discussed here – i.e.:
The introduction chapter presents the core research question and aims .
The literature review chapter assesses what the current research says about this question.
The methodology, results and discussion chapters go about undertaking new research about this question.
The conclusion chapter (attempts to) answer the core research question.
In other words, the dissertation structure and layout reflect the research process of asking a well-defined question(s), investigating, and then answering the question – see below.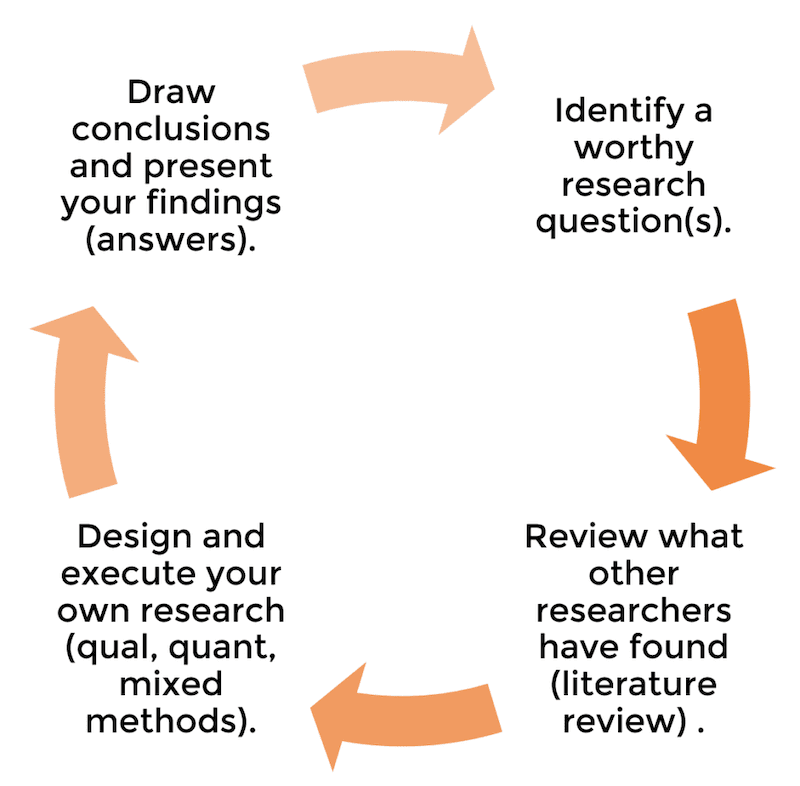 To restate that – the structure and layout of a dissertation reflect the flow of the overall research process . This is essential to understand, as each chapter will make a lot more sense if you "get" this concept. If you're not familiar with the research process, read this post before going further.
Right. Now that we've covered the big picture, let's dive a little deeper into the details of each section and chapter. Oh and by the way, you can also grab our free dissertation/thesis template here to help speed things up.
The title page of your dissertation is the very first impression the marker will get of your work, so it pays to invest some time thinking about your title. But what makes for a good title? A strong title needs to be 3 things:
Succinct (not overly lengthy or verbose)
Specific (not vague or ambiguous)
Representative of the research you're undertaking (clearly linked to your research questions)
Typically, a good title includes mention of the following:
The broader area of the research (i.e. the overarching topic)
The specific focus of your research (i.e. your specific context)
Indication of research design (e.g. quantitative , qualitative , or  mixed methods ).
For example:
A quantitative investigation [research design] into the antecedents of organisational trust [broader area] in the UK retail forex trading market [specific context/area of focus].
Again, some universities may have specific requirements regarding the format and structure of the title, so it's worth double-checking expectations with your institution (if there's no mention in the brief or study material).
Acknowledgements
This page provides you with an opportunity to say thank you to those who helped you along your research journey. Generally, it's optional (and won't count towards your marks), but it is academic best practice to include this.
So, who do you say thanks to? Well, there's no prescribed requirements, but it's common to mention the following people:
Your dissertation supervisor or committee.
Any professors, lecturers or academics that helped you understand the topic or methodologies.
Any tutors, mentors or advisors.
Your family and friends, especially spouse (for adult learners studying part-time).
There's no need for lengthy rambling. Just state who you're thankful to and for what (e.g. thank you to my supervisor, John Doe, for his endless patience and attentiveness) – be sincere. In terms of length, you should keep this to a page or less.
Abstract or executive summary
The dissertation abstract (or executive summary for some degrees) serves to provide the first-time reader (and marker or moderator) with a big-picture view of your research project. It should give them an understanding of the key insights and findings from the research, without them needing to read the rest of the report – in other words, it should be able to stand alone .
For it to stand alone, your abstract should cover the following key points (at a minimum):
Your research questions and aims – what key question(s) did your research aim to answer?
Your methodology – how did you go about investigating the topic and finding answers to your research question(s)?
Your findings – following your own research, what did do you discover?
Your conclusions – based on your findings, what conclusions did you draw? What answers did you find to your research question(s)?
So, in much the same way the dissertation structure mimics the research process, your abstract or executive summary should reflect the research process, from the initial stage of asking the original question to the final stage of answering that question.
In practical terms, it's a good idea to write this section up last , once all your core chapters are complete. Otherwise, you'll end up writing and rewriting this section multiple times (just wasting time). For a step by step guide on how to write a strong executive summary, check out this post .
Need a helping hand?
Table of contents
This section is straightforward. You'll typically present your table of contents (TOC) first, followed by the two lists – figures and tables. I recommend that you use Microsoft Word's automatic table of contents generator to generate your TOC. If you're not familiar with this functionality, the video below explains it simply:
If you find that your table of contents is overly lengthy, consider removing one level of depth. Oftentimes, this can be done without detracting from the usefulness of the TOC.
Right, now that the "admin" sections are out of the way, its time to move on to your core chapters. These chapters are the heart of your dissertation and are where you'll earn the marks. The first chapter is the introduction chapter – as you would expect, this is the time to introduce your research…
What will you be investigating (in plain-language, big picture-level)?
Why is that worth investigating? How is it important to academia or business? How is it sufficiently original?
What are your research aims and research question(s)? Note that the research questions can sometimes be presented at the end of the literature review (next chapter).
What is the scope of your study? In other words, what will and won't you cover ?
How will you approach your research? In other words, what methodology will you adopt?
How will you structure your dissertation? What are the core chapters and what will you do in each of them?
What does the literature currently say about the topic you're investigating?
Is the literature lacking or well established? Is it divided or in disagreement?
How does your research fit into the bigger picture?
How does your research contribute something original?
How does the methodology of previous studies help you develop your own?
Now that you've investigated the current state of knowledge in your literature review chapter and are familiar with the existing key theories, models and frameworks, its time to design your own research. Enter the methodology chapter – the most "science-ey" of the chapters…
In this chapter, you need to address two critical questions:
Exactly HOW will you carry out your research (i.e. what is your intended research design)?
Exactly WHY have you chosen to do things this way (i.e. how do you justify your design)?
Remember, the dissertation part of your degree is first and foremost about developing and demonstrating research skills . Therefore, the markers want to see that you know which methods to use, can clearly articulate why you've chosen then, and know how to deploy them effectively.
Importantly, this chapter requires detail – don't hold back on the specifics. State exactly what you'll be doing, with who, when, for how long, etc. Moreover, for every design choice you make, make sure you justify it.
In practice, you will likely end up coming back to this chapter once you've undertaken all your data collection and analysis, and revise it based on changes you made during the analysis phase. This is perfectly fine. Its natural for you to add an additional analysis technique, scrap an old one, etc based on where your data lead you. Of course, I'm talking about small changes here – not a fundamental switch from qualitative to quantitative, which will likely send your supervisor in a spin!
You've now collected your data and undertaken your analysis, whether qualitative, quantitative or mixed methods. In this chapter, you'll present the raw results of your analysis . For example, in the case of a quant study, you'll present the demographic data, descriptive statistics, inferential statistics, etc.
Typically, Chapter 4 is simply a presentation and description of the data, not a discussion of the meaning of the data. In other words, it's descriptive, rather than analytical – the meaning is discussed in Chapter 5. However, some universities will want you to combine chapters 4 and 5, so that you both present and interpret the meaning of the data at the same time. Check with your institution what their preference is.
Now that you've presented the data analysis results, its time to interpret and analyse them. In other words, its time to discuss what they mean, especially in relation to your research question(s).
What you discuss here will depend largely on your chosen methodology. For example, if you've gone the quantitative route, you might discuss the relationships between variables . If you've gone the qualitative route, you might discuss key themes and the meanings thereof. It all depends on what your research design choices were.
Most importantly, you need to discuss your results in relation to your research questions and aims, as well as the existing literature. What do the results tell you about your research questions? Are they aligned with the existing research or at odds? If so, why might this be? Dig deep into your findings and explain what the findings suggest, in plain English.
The final chapter – you've made it! Now that you've discussed your interpretation of the results, its time to bring it back to the beginning with the conclusion chapter . In other words, its time to (attempt to) answer your original research question s (from way back in chapter 1). Clearly state what your conclusions are in terms of your research questions. This might feel a bit repetitive, as you would have touched on this in the previous chapter, but its important to bring the discussion full circle and explicitly state your answer(s) to the research question(s).
Next, you'll typically discuss the implications of your findings? In other words, you've answered your research questions – but what does this mean for the real world (or even for academia)? What should now be done differently, given the new insight you've generated?
Lastly, you should discuss the limitations of your research, as well as what this means for future research in the area. No study is perfect, especially not a Masters-level. Discuss the shortcomings of your research. Perhaps your methodology was limited, perhaps your sample size was small or not representative, etc, etc. Don't be afraid to critique your work – the markers want to see that you can identify the limitations of your work. This is a strength, not a weakness. Be brutal!
This marks the end of your core chapters – woohoo! From here on out, it's pretty smooth sailing.
The reference list is straightforward. It should contain a list of all resources cited in your dissertation, in the required format, e.g. APA, Harvard, etc.
It's essential that you use reference management software for your dissertation. Do NOT try handle your referencing manually – its far too error prone. On a reference list of multiple pages, you're going to make mistake. To this end, I suggest considering either Mendeley or Zotero. Both are free and provide a very straightforward interface to ensure that your referencing is 100% on point. I've included a simple how-to video for the Mendeley software (my personal favourite) below:
Some universities may ask you to include a bibliography, as opposed to a reference list. These two things are not the same . A bibliography is similar to a reference list, except that it also includes resources which informed your thinking but were not directly cited in your dissertation. So, double-check your brief and make sure you use the right one.
The very last piece of the puzzle is the appendix or set of appendices. This is where you'll include any supporting data and evidence. Importantly, supporting is the keyword here.
Your appendices should provide additional "nice to know", depth-adding information, which is not critical to the core analysis. Appendices should not be used as a way to cut down word count (see this post which covers how to reduce word count ). In other words, don't place content that is critical to the core analysis here, just to save word count. You will not earn marks on any content in the appendices, so don't try to play the system!
Time to recap…
And there you have it – the traditional dissertation structure and layout, from A-Z. To recap, the core structure for a dissertation or thesis is (typically) as follows:
Most importantly, the core chapters should reflect the research process (asking, investigating and answering your research question). Moreover, the research question(s) should form the golden thread throughout your dissertation structure. Everything should revolve around the research questions, and as you've seen, they should form both the start point (i.e. introduction chapter) and the endpoint (i.e. conclusion chapter).
I hope this post has provided you with clarity about the traditional dissertation/thesis structure and layout. If you have any questions or comments, please leave a comment below, or feel free to get in touch with us. Also, be sure to check out the rest of the  Grad Coach Blog .
Psst… there's more (for free)
This post is part of our research writing mini-course, which covers everything you need to get started with your dissertation, thesis or research project.
You Might Also Like:
27 Comments
many thanks i found it very useful
Glad to hear that, Arun. Good luck writing your dissertation.
Such clear practical logical advice. I very much needed to read this to keep me focused in stead of fretting.. Perfect now ready to start my research!
what about scientific fields like computer or engineering thesis what is the difference in the structure? thank you very much
Thanks so much this helped me a lot!
Very helpful and accessible. What I like most is how practical the advice is along with helpful tools/ links.
Thanks Ade!
Thank you so much sir.. It was really helpful..
You're welcome!
Hi! How many words maximum should contain the abstract?
Thank you so much 😊 Find this at the right moment
You're most welcome. Good luck with your dissertation.
best ever benefit i got on right time thank you
Many times Clarity and vision of destination of dissertation is what makes the difference between good ,average and great researchers the same way a great automobile driver is fast with clarity of address and Clear weather conditions .
I guess Great researcher = great ideas + knowledge + great and fast data collection and modeling + great writing + high clarity on all these
You have given immense clarity from start to end.
Morning. Where will I write the definitions of what I'm referring to in my report?
Thank you so much Derek, I was almost lost! Thanks a tonnnn! Have a great day!
Thanks ! so concise and valuable
This was very helpful. Clear and concise. I know exactly what to do now.
Thank you for allowing me to go through briefly. I hope to find time to continue.
Really useful to me. Thanks a thousand times
Very interesting! It will definitely set me and many more for success. highly recommended.
Usefull, thanks a lot. Really clear
That was incredibly useful. Thanks Grad Coach Crew!
My stress level just dropped at least 15 points after watching this. Just starting my thesis for my grad program and I feel a lot more capable now! Thanks for such a clear and helpful video, Emma and the GradCoach team!
Do we need to mention the number of words the dissertation contains in the main document?
It depends on your university's requirements, so it would be best to check with them 🙂
Such a helpful post to help me get started with structuring my masters dissertation, thank you!
Trackbacks/Pingbacks
What Is A Literature Review (In A Dissertation Or Thesis) - Grad Coach - […] is to write the actual literature review chapter (this is usually the second chapter in a typical dissertation or…
Submit a Comment Cancel reply
Your email address will not be published. Required fields are marked *
Save my name, email, and website in this browser for the next time I comment.