How to Structure a Dissertation or Thesis
Published by Owen Ingram at August 11th, 2021 , Revised On January 6, 2023
Having trouble deciding how to structure a dissertation? You've come to the right place! A dissertation – sometimes called a thesis –  is a long piece of information backed up by extensive research. This one, huge piece of research is what matters the most when students – undergraduates and postgraduates – are in their final year of study.
On the other hand, some institutions, especially in the case of undergraduate students, may or may not require students to write a dissertation . Courses are offered instead. This generally depends on the requirements of that particular institution.
If you are unsure about how to structure your dissertation or thesis, this article will offer you some guidelines to work out what the most important segments of a dissertation paper are and how you should organise them. Why is structure so important in research, anyway?
One way to answer that, as Abbie Hoffman aptly put it, is because: "Structure is more important than content in the transmission of information."
Also Read:   How to write a dissertation – step by step guide .
It should be noted that the exact structure of your dissertation will depend on several factors, such as:
Your research approach (qualitative/quantitative)
The nature of your research design (exploratory/descriptive etc.)
The requirements set for forth by your academic institution.
The discipline or field your study belongs to. For instance, if you are a humanities student, you will need to develop your dissertation on the same pattern as any long essay .
This will include developing an overall argument to support the thesis statement and organizing chapters around theories or questions. The dissertation will be structured such that it starts with an introduction , develops on the main idea in its main body paragraphs and is then summarised in conclusion .
However, if you are basing your dissertation on primary or empirical research, you will be required to include each of the below components. In most cases of dissertation writing, each of these elements will have to be written as a separate chapter.
But depending on the word count you are provided with and academic subject, you may choose to combine some of these elements.
For example, sciences and engineering students often present results and discussions together in one chapter rather than two different chapters.
If you have any doubts about structuring your dissertation or thesis, it would be a good idea to consult with your academic supervisor and check your department's requirements.
Parts of  a Dissertation or Thesis
Your dissertation will  start with a t itle page that will contain details of the author/researcher, research topic, degree program (the paper is to be submitted for), and research supervisor. In other words, a title page is the opening page containing all the names and title related to your research.
The name of your university, logo, student ID and submission date can also be presented on the title page. Many academic programs have stringent rules for formatting the dissertation title page.
Acknowledgements
The acknowledgments section allows you to thank those who helped you with your dissertation project. You might want to mention the names of your academic supervisor, family members, friends, God, and participants of your study whose contribution and support enabled you to complete your work.
However, the acknowledgments section is usually optional.
Tip: Many students wrongly assume that they need to thank everyone…even those who had little to no contributions towards the dissertation. This is not the case. You only need to thank those who were directly involved in the research process, such as your participants/volunteers, supervisor(s) etc.
Perhaps the smallest yet important part of a thesis, an abstract contains 5 parts:
A brief introduction of your research topic.
The significance of your research.
 A line or two about the methodology that was used.
The results and what they mean (briefly); their interpretation(s).
And lastly, a conclusive comment regarding the results' interpretation(s) as conclusion .
Stuck on a difficult dissertation? We can help!
Our Essay Writing Service Features:
Expert UK Writers
Plagiarism-free
Timely Delivery
Thorough Research
Rigorous Quality Control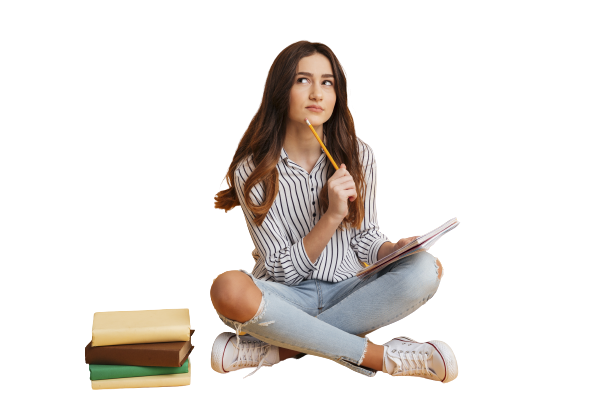 "Our expert dissertation writers can help you with all stages of the dissertation writing process including topic   research and selection, dissertation plan, dissertation proposal , methodology, statistical analysis, primary and   secondary research, findings and analysis and complete dissertation writing. "
Tip: Make sure to highlight key points to help readers figure out the scope and findings of your research study without having to read the entire dissertation. The abstract is your first chance to impress your readers. So, make sure to get it right. Here are detailed guidelines on how to write abstract for dissertation .
Table of Contents
Table of contents is the section of a dissertation that guides each section of the dissertation paper's contents. Depending on the level of detail in a table of contents, the most useful headings are listed to provide the reader the page number on which said information may be found at.
Table of contents can be inserted automatically as well as manually using the Microsoft Word Table of Contents feature.
List of Figures and Tables
If your dissertation paper uses several illustrations, tables and figures, you might want to present them in a numbered list in a separate section . Again, this list of tables and figures can be auto-created and auto inserted using the Microsoft Word built-in feature.
List of Abbreviations
Dissertations that include several abbreviations can also have an independent and separate alphabetised  list of abbreviations so readers can easily figure out their meanings.
If you think you have used terms and phrases in your dissertation that readers might not be familiar with, you can create a  glossary  that lists important phrases and terms with their meanings explained.
Looking for quantitative dissertation help?
Research prospect to the rescue then.
We have expert writers on our team who are skilled at helping students with quantitative dissertations across a variety of STEM disciplines. Guaranteeing 100% satisfaction!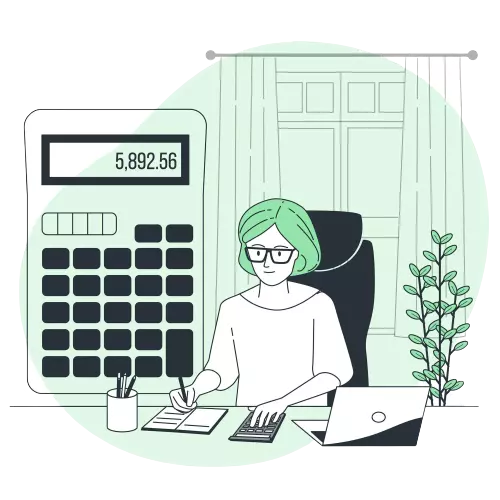 Introduction
Introduction chapter  briefly introduces the purpose and relevance of your research topic.
Here, you will be expected to list the aim and key objectives of your research so your readers can easily understand what the following chapters of the dissertation will cover. A good dissertation introduction section incorporates the following information:
It provides background information to give context to your research.
It clearly specifies the research problem you wish to address with your research. When creating research questions , it is important to make sure your research's focus and scope are neither too broad nor too narrow.
it demonstrates how your research is relevant and how it would contribute to the existing knowledge.
It provides an overview of the structure of your dissertation. The last section of an introduction contains an outline of the following chapters. It could start off with something like: "In the following chapter, past literature has been reviewed and critiqued. The proceeding section lays down major research findings…"
Theoretical framework – under a separate sub-heading – is also provided within the introductory chapter. Theoretical framework deals with the basic, underlying theory or theories that the research revolves around.
All the information presented under this section should be relevant, clear, and engaging. The readers should be able to figure out the what, why, when, and how of your study once they have read the introduction. Here are comprehensive guidelines on how to structure the introduction to the dissertation .
"Overwhelmed by tight deadlines and tons of assignments to write? There is no need to panic! Our expert academics can help you with every aspect of your dissertation – from topic creation and research problem identification to choosing the methodological approach and data analysis."
Literature Review 
The  literature review chapter  presents previous research performed on the topic and improves your understanding of the existing literature on your chosen topic. This is usually organised to complement your  primary research  work completed at a later stage.
Make sure that your chosen academic sources are authentic and up-to-date. The literature review chapter must be comprehensive and address the aims and objectives as defined in the introduction chapter. Here is what your literature research chapter should aim to achieve:
Data collection from authentic and relevant academic sources such as books, journal articles and research papers.
Analytical assessment of the information collected from those sources; this would involve a critiquing the reviewed researches that is, what their strengths/weaknesses are, why the research method they employed is better than others, importance of their findings, etc.
Identifying key research gaps, conflicts, patterns, and theories to get your point across to the reader effectively.
While your literature review should summarise previous literature, it is equally important to make sure that you develop a comprehensible argument or structure to justify your research topic. It would help if you considered keeping the following questions in mind when writing the literature review:
How does your research work fill a certain gap in exiting literature?
Did you adopt/adapt a new research approach to investigate the topic?
Does your research solve an unresolved problem?
Is your research dealing with some groundbreaking topic or theory that others might have overlooked?
Is your research taking forward an existing theoretical discussion?
Does your research strengthen and build on current knowledge within your area of study? This is otherwise known as 'adding to the existing body of knowledge' in academic circles.
Tip: You might want to establish relationships between variables/concepts to provide descriptive answers to some or all of your research questions. For instance, in case of quantitative research, you might hypothesise that variable A is positively co-related to variable B that is, one increases and so does the other one.
Research Methodology
The methods and techniques ( secondary and/or primar y) employed to collect research data are discussed in detail in the  Methodology chapter. The most commonly used primary data collection methods are:
questionnaires
focus groups
observations
Essentially, the methodology chapter allows the researcher to explain how he/she achieved the findings, why they are reliable and how they helped him/her test the research hypotheses or address the research problem.
You might want to consider the following when writing methodology for the dissertation:
Type of research and approach your work is based on. Some of the most widely used types of research include experimental, quantitative and qualitative methodologies.
Data collection techniques that were employed such as questionnaires, surveys, focus groups, observations etc.
Details of how, when, where, and what of the research that was conducted.
Data analysis strategies employed (for instance, regression analysis).
Software and tools used for data analysis (Excel, STATA, SPSS, lab equipment, etc.).
Research limitations to highlight any hurdles you had to overcome when carrying our research. Limitations might or might not be mentioned within research methodology. Some institutions' guidelines dictate they be mentioned under a separate section alongside recommendations.
Justification of your selection of research approach and research methodology.
Here is a comprehensive article on  how to structure a dissertation methodology .
Research Findings
In this section, you present your research findings. The dissertation findings chapter  is built around the research questions, as outlined in the introduction chapter. Report findings that are directly relevant to your research questions.
Any information that is not directly relevant to research questions or hypotheses but could be useful for the readers can be placed under the  Appendices .
As indicated above, you can either develop a  standalone chapter  to present your findings or combine them with the discussion chapter. This choice depends on  the type of research involved and the academic subject, as well as what your institution's academic guidelines dictate.
For example, it is common to have both findings and discussion grouped under the same section, particularly if the dissertation is based on qualitative research data.
On the other hand, dissertations that use quantitative or experimental data should present findings and analysis/discussion in two separate chapters. Here are some sample dissertations to help you figure out the best structure for your own project.
Sample Dissertation
Tip: Try to present as many charts, graphs, illustrations and tables in the findings chapter to improve your data presentation. Provide their qualitative interpretations alongside, too. Refrain from explaining the information that is already evident from figures and tables.
The findings are followed by the  Discussion chapter , which is considered the heart of any dissertation paper. The discussion section is an opportunity for you to tie the knots together to address the research questions and present arguments, models and key themes.
This chapter can make or break your research.
The discussion chapter does not require any new data or information because it is more about the interpretation(s) of the data you have already collected and presented. Here are some questions for you to think over when writing the discussion chapter:
Did your work answer all the research questions or tested the hypothesis?
Did you come up with some unexpected results for which you have to provide an additional explanation or justification?
Are there any limitations that could have influenced your research findings?
Here is an article on how to  structure a dissertation discussion .
Conclusions corresponding to each research objective are provided in the  Conclusion section . This is usually done by revisiting the research questions to finally close the dissertation. Some institutions may specifically ask for recommendations to evaluate your critical thinking.
By the end, the readers should have a clear apprehension of your fundamental case with a focus on  what methods of research were employed  and what you achieved from this research.
Quick Question: Does the conclusion chapter reflect on the contributions your research work will make to existing knowledge?
Reference list
All academic sources that you collected information from should be cited in-text and also presented in a  reference list (or a bibliography in case you include references that you read for the research but didn't end up citing in the text), so the readers can easily locate the source of information when/if needed.
At most UK universities, Harvard referencing is the recommended style of referencing. It has strict and specific requirements on how to format a reference resource. Other common styles of referencing include MLA, APA, Footnotes, etc.
Each chapter of the dissertation should have relevant information. Any information that is not directly relevant to your research topic but your readers might be interested in (interview transcripts etc.) should be moved under the Appendices section .
Things like questionnaires, survey items or readings that were used in the study's experiment are mostly included under appendices.
An Outline of Dissertation/Thesis Structure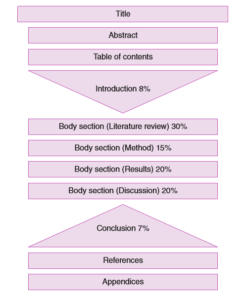 How Can We Help You With Your Dissertation?
If you are still unsure about how to structure a dissertation or thesis, or simply lack the motivation to kick start your dissertation project, you might be interested in our dissertation services.
If you are still unsure about how to structure a dissertation or thesis, or lack the motivation to kick start your dissertation project, you might be interested in our dissertation services.
Whether you need help with individual chapters, proposals or the full dissertation paper, we have PhD-qualified writers who will write your paper to the highest academic standard. Research Prospect is UK-based, and a UK-registered business, which means the UK consumer law protects all our clients.
All You Need to Know About Us LEARN MORE ABOUT UR DISSERTATION SERVICES
FAQs About Structure a Dissertation
What does the title page of a dissertation contain.
The title page will contain details of the author/researcher, research topic , degree program (the paper is to be submitted for) and research supervisor's name(s). The name of your university, logo, student number and submission date can also be presented on the title page.
What is the purpose of adding acknowledgement?
The acknowledgements section allows you to thank those who helped you with your dissertation project. You might want to mention the names of your academic supervisor, family members, friends, God and participants of your study whose contribution and support enabled you to complete your work.
Can I omit the glossary from the dissertation?
Yes, but only if you think that your paper does not contain any terms or phrases that the reader might not understand. If you think you have used them in the paper,  you must create a glossary that lists important phrases and terms with their meanings explained.
What is the purpose of appendices in a dissertation?
Any information that is not directly relevant to research questions or hypotheses but could be useful for the readers can be placed under the Appendices, such as questionnaire that was used in the study.
Which referencing style should I use in my dissertation?
You can use any of the referencing styles such as APA, MLA, and Harvard, according to the recommendation of your university; however, almost all UK institutions prefer Harvard referencing style .
What is the difference between references and bibliography?
References contain all the works that you read up and used and therefore, cited within the text of your thesis. However, in case you read on some works and resources that you didn't end up citing in-text, they will be referenced in what is called a bibliography.
Additional readings might also be present alongside each bibliography entry for readers.
You May Also Like
Wish that you had more time to write your dissertation paper? Here are some practical tips for you to learn "How to get dissertation deadline extension".
Dissertation discussion is where you explore the relevance and significance of results. Here are guidelines to help you write the perfect discussion chapter.
If your dissertation includes many abbreviations, it would make sense to define all these abbreviations in a list of abbreviations in alphabetical order.
Ready to place an order?
Useful links, learning resources.

COMPANY DETAILS

Have a language expert improve your writing
Run a free plagiarism check in 10 minutes, generate accurate citations for free.
Knowledge Base
Dissertation
Prize-Winning Thesis and Dissertation Examples
Published on September 9, 2022 by Tegan George . Revised on November 11, 2022.
It can be difficult to know where to start when writing your thesis or dissertation . One way to come up with some ideas or maybe even combat writer's block is to check out previous work done by other students on a similar thesis or dissertation topic to yours.
This article collects a list of undergraduate, master's, and PhD theses and dissertations that have won prizes for their high-quality research.
Table of contents
Award-winning undergraduate theses, award-winning master's theses, award-winning ph.d. dissertations.
University : University of Pennsylvania Faculty : History Author : Suchait Kahlon Award : 2021 Hilary Conroy Prize for Best Honors Thesis in World History Title : "Abolition, Africans, and Abstraction: the Influence of the "Noble Savage" on British and French Antislavery Thought, 1787-1807"
University : Columbia University Faculty : History Author : Julien Saint Reiman Award : 2018 Charles A. Beard Senior Thesis Prize Title : "A Starving Man Helping Another Starving Man": UNRRA, India, and the Genesis of Global Relief, 1943-1947
University: University College London Faculty: Geography Author: Anna Knowles-Smith Award:  2017 Royal Geographical Society Undergraduate Dissertation Prize Title:  Refugees and theatre: an exploration of the basis of self-representation
University: University of Washington Faculty:  Computer Science & Engineering Author: Nick J. Martindell Award: 2014 Best Senior Thesis Award Title:  DCDN: Distributed content delivery for the modern web
University:  University of Edinburgh Faculty:  Informatics Author:  Christopher Sipola Award:  2018 Social Responsibility & Sustainability Dissertation Prize Title:  Summarizing electricity usage with a neural network
University:  University of Ottawa Faculty:  Education Author:  Matthew Brillinger Award:  2017 Commission on Graduate Studies in the Humanities Prize Title:  Educational Park Planning in Berkeley, California, 1965-1968
University:  University of Ottawa Faculty: Social Sciences Author:  Heather Martin Award:  2015 Joseph De Koninck Prize Title:  An Analysis of Sexual Assault Support Services for Women who have a Developmental Disability
University : University of Ottawa Faculty : Physics Author : Guillaume Thekkadath Award : 2017 Commission on Graduate Studies in the Sciences Prize Title : Joint measurements of complementary properties of quantum systems
University:  London School of Economics Faculty: International Development Author: Lajos Kossuth Award:  2016 Winner of the Prize for Best Overall Performance Title:  Shiny Happy People: A study of the effects income relative to a reference group exerts on life satisfaction
Receive feedback on language, structure, and formatting
Professional editors proofread and edit your paper by focusing on:
Academic style
Vague sentences
Style consistency
See an example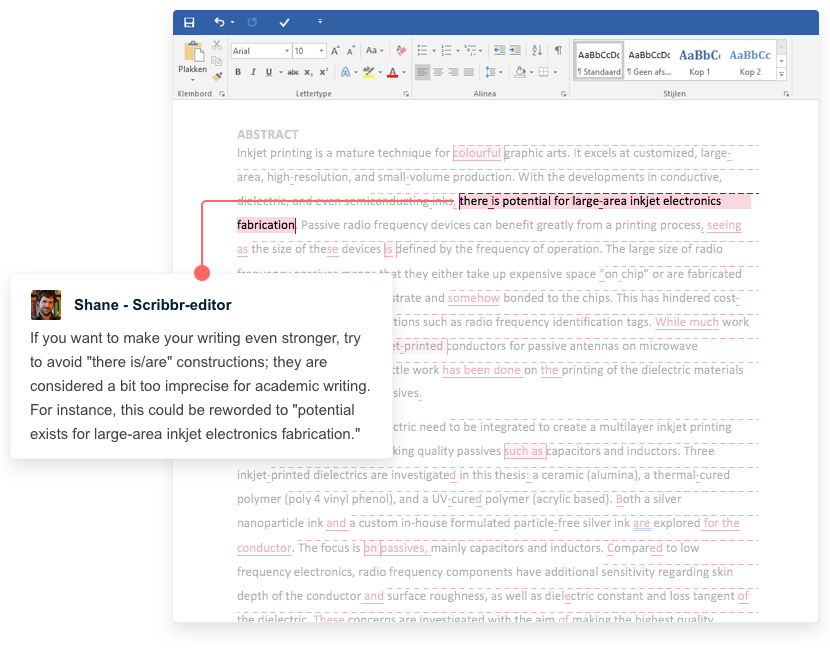 University : Stanford University Faculty : English Author : Nathan Wainstein Award : 2021 Alden Prize Title : "Unformed Art: Bad Writing in the Modernist Novel"
University : University of Massachusetts at Amherst Faculty : Molecular and Cellular Biology Author : Nils Pilotte Award : 2021 Byron Prize for Best Ph.D. Dissertation Title : "Improved Molecular Diagnostics for Soil-Transmitted Molecular Diagnostics for Soil-Transmitted Helminths"
University:  Utrecht University Faculty:  Linguistics Author:  Hans Rutger Bosker Award: 2014 AVT/Anéla Dissertation Prize Title:  The processing and evaluation of fluency in native and non-native speech
University: California Institute of Technology Faculty: Physics Author: Michael P. Mendenhall Award: 2015 Dissertation Award in Nuclear Physics Title: Measurement of the neutron beta decay asymmetry using ultracold neutrons
University:  University of Illinois at Urbana-Champaign Faculty: Computer Science Author:  John Criswell Award:  2014 Doctoral Dissertation Award Title:   Secure Virtual Architecture: Security for Commodity Software Systems
University:  Stanford University Faculty: Management Science and Engineering Author:  Shayan O. Gharan Award:  Doctoral Dissertation Award 2013 Title:   New Rounding Techniques for the Design and Analysis of Approximation Algorithms
University: University of Minnesota Faculty: Chemical Engineering Author: Eric A. Vandre Award:  2014 Andreas Acrivos Dissertation Award in Fluid Dynamics Title: Onset of Dynamics Wetting Failure: The Mechanics of High-speed Fluid Displacement
University: Erasmus University Rotterdam Faculty: Marketing Author: Ezgi Akpinar Award: McKinsey Marketing Dissertation Award 2014 Title: Consumer Information Sharing: Understanding Psychological Drivers of Social Transmission
University: University of Washington Faculty: Computer Science & Engineering Author: Keith N. Snavely Award:  2009 Doctoral Dissertation Award Title: Scene Reconstruction and Visualization from Internet Photo Collections
University:  University of Ottawa Faculty:  Social Work Author:  Susannah Taylor Award: 2018 Joseph De Koninck Prize Title:  Effacing and Obscuring Autonomy: the Effects of Structural Violence on the Transition to Adulthood of Street Involved Youth
Cite this Scribbr article
If you want to cite this source, you can copy and paste the citation or click the "Cite this Scribbr article" button to automatically add the citation to our free Citation Generator.
George, T. (2022, November 11). Prize-Winning Thesis and Dissertation Examples. Scribbr. Retrieved February 27, 2023, from https://www.scribbr.com/dissertation/examples/
Is this article helpful?
Tegan George
Other students also liked, how to choose a dissertation topic | 8 steps to follow, checklist: writing a dissertation, thesis & dissertation database examples, what is your plagiarism score.
This website does not fully support Internet Explorer. For a better experience, please consider using a modern browser such as Chrome , Firefox , or Edge .
What Is a Dissertation?
A dissertation is the culmination of your doctoral studies. If you have been considering earning your doctorate degree, you probably know a little about the dissertation process. However, you may not understand exactly what it will take for you to get from your doctoral studies application to your dissertation. Let's explore what that experience might be like for you and get a thorough dissertation definition.
Applying for a Doctoral Studies Program
Before you can start thinking about your dissertation, you must be accepted into a doctoral program . To apply to the program, you will first choose what you want to study based on the institution and the research interests of the faculty. You want to make sure that you find a program whose faculty members are interested in similar topics or areas that you want to study. These faculty members will act as your advisers or mentors.
Be sure to collect letters of recommendation far in advance of your application deadline. This is to ensure you have all of the elements ready for your PhD or doctorate application.
You will probably create a personal statement that shows that you are capable of completing original research and scholarly work. Your personal statement should put your understanding of your academic area at the forefront and showcase excellent writing and communication skills.
You will also likely need to take the GRE (Graduate Record Examination), so be sure to give yourself time to prepare and study for that test. Ensure that you take the test with enough time to retake it if necessary.
Doctoral Program
In preparation for writing your dissertation, you will complete your PhD studies by taking academic courses. These classes will be smaller and more challenging than the work that you did for your undergraduate and master's degrees.
Expect a lot of reading and writing of academic material each week. This coursework not only prepares you to be an expert in your field, but it also prepares you for the dissertation process. Writing your dissertation will include referring to and using these readings and scholarly skills. By completing your PhD or doctoral coursework, you will be better prepared to complete your dissertation. In addition, your coursework will include research methodology classes that help you gather data. These research methodology classes will become the cornerstones of your dissertation process.
Coursework that you complete in a doctoral program is focused on preparing you to become an independent researcher. Your coursework can help you narrow down your research topic. As you become familiar with the readings and the research currently in the field, you will see where there are holes in the body of knowledge. You may be able to contribute something entirely new to the field through your own dissertation. In addition, you may find a reading or existing research that you think you could dive deeper into or expand on for your dissertation.
Once you finish your doctoral coursework, you should have your dissertation topic selected. This means that you are ready to begin the formal research process.
Dissertation Research
To begin the formal dissertation process, you will write a proposal that will include the research plan and methodology you intend to take to learn more about your topic. Once your proposal has been approved, the research and analysis can begin.
During the dissertation research process, you will go from being a student to an academic researcher. If you have studied in the field before and have completed original research in your undergraduate or master's program, you may be allowed to continue that research. However, you will be required to gather new data for your doctoral dissertation.
If you are in the sciences, you will likely create, design and run experiments in a lab. In other areas, such as the social sciences, you need to gather research in the field and away from your university. In other PhD and doctoral programs you may do the majority of your research and work in the library focusing on documents and other sources of evidence.
Once you have gathered all of your data, you will review your notes and begin to write up your findings.
Dissertation Format
A dissertation is a long document. It is generally published in a book with at least five chapters, though many universities are beginning to require a sixth chapter. The chapters of the dissertation include the:
Literature Review
Methodology
These sections of the dissertation logically build on the theories and research gathered during your dissertation process. You will begin by briefly reviewing your research question and previewing the information to come. In the literature review, you share and critique the current research and literature in the fields that are pertinent to your dissertation and your findings.
Then you explain how you collected and analyzed your data. In the analysis section, you analyze the data as it applies to the topic. You end your dissertation with a findings section that interprets the data. You may also share future research possibilities related to your topic.
Before compiling your dissertation, you should review completed dissertations in your field. You should also work with your mentor or adviser to determine what type of methodology and design works best for your question and your topic. By working with people who have experience in the field, writing their own dissertations, you will be guided to make the best possible decisions for your own dissertation.
Once complete, you will give a dissertation defense. In a dissertation defense you will be presenting, explaining and defending your ideas to the dissertation committee who will either pass or fail your dissertation.
If you are ready to earn a terminal degree in your field and add to the body of knowledge and research that exists, consider joining any of the programs with the Grand Canyon University College of Doctoral Studies , such as the DBA in Data Analytics . You will receive dissertation support and guidance from expert faculty who are excited to work with you and share their knowledge and expertise.
The views and opinions expressed in this article are those of the author's and do not necessarily reflect the official policy or position of Grand Canyon University. Any sources cited were accurate as of the publish date.
Loading Form
More About GCU
Campus Experience
Online Experience
Related Articles in Doctoral Journey
What Is a Conference Paper and How Is It Written?
All But Dissertation: What Is It?
DNP vs. PhD in Nursing: What's the Difference?