How to Write an Expository Essay
Explaining a complicated concept is a very useful skill to pick up in life which is why expository essays are one of the four basic types of essays taught in school. We might think we're good at explaining but writing an expository essay is a challenge because it requires critical thinking, research skills, and the ability to present your ideas clearly. In this article, our research paper service will explain what an expository essay is, how to structure it, get an outline, get step-by-step instructions for every paragraph, a list of topic ideas, and general tips and advice.
What Is an Expository Essay?
Put simply, an expository essay exposes facts about a subject. It relates information to the reader about a situation, person, concept, or phenomenon, and explains something about them. It does not try to convince the reader about a certain viewpoint or make a persuasive argument. The goal of an expository essay is to educate the reader about something, therefore, it relies on facts not personal opinion.
Unfinished Expository Essay Might Get You Exposed!
Don't let this happen. Send us your paper requirements and one of our writers will craft you an original paper.
What Is Expository Writing?
Since the goal of expository writing is to convey information to the reader, many types of writing you come across in your daily life are expository. This includes articles found in newspapers, magazines, social media websites, and listicles as well as scientific papers, textbooks, business communication, and a host of other things. Expository writing is the most common form of writing in the world because it includes everything from conveying information about your day to explaining a work project.
Remember, the main distinction between expository writing and other forms of writing is that the goal is not to convince or persuade someone, rather just to provide information. However, this doesn't mean that you cannot use techniques from descriptive, narrative, or persuasive writing to make your exposition more interesting. Borrowing techniques from descriptive or narrative writing can make the information you convey more real in the reader's mind and when presenting facts and figures for persuasive writing you automatically use techniques from expository writing.
When writing an expository essay make sure you are using facts and logic rather than personal opinion or subjective truths. An expository essay definition could be "a type of writing that aims to expose the facts about a certain topic", which means that the reader can expect trustworthy information about a topic presented in a logical way. Depending on the type of expository writing, you may have to structure it in different ways, but using an expository essay outline is always going to be beneficial to organize your research and to visualize the flow of the essay. Later on in this article you will come across an in-depth section about expository essay outlines.
Expository Essay Topics
Now that you know what expository writing is, you should think about what kind of topics you would like to write about. Finding the right topic is incredibly important because it will guide your research as well as help you determine the specific pieces of information that you will include in the final essay.
The single biggest piece of advice when coming up with a topic is to choose one that you are actually personally interested in. Doing research and relaying information can be boring, but if you choose something that you have a passion for then the entire process can become more enjoyable. What might be considered a boring assignment can be transformed into a fun way of talking about something you are passionate about.
Make sure that the topic you choose isn't too broad. Broad topics may seem easier to write about but they don't let you showcase in-depth research and bring up interesting facts. It may seem easier but most likely you will end up with a low grade. On the other hand, don't choose a topic that is too specific. You need to make sure that there is enough information out there from reputable sources to back up any point you are trying to make.
Don't just go with the first topic idea that pops into your head. Brainstorm several ideas and conduct a little bit of research on all of them to find a topic that you enjoy as well as a topic that has interesting research about it.
The most important thing to be careful of when coming up with an expository essay topic is to make sure that the topic you choose isn't trying to convince or persuade somebody of something, rather it is just conveying information.
Here are some interesting topics for expository essays for you to consider and draw inspiration from.
10 Expository Essay Topics About Education
What is the history of the western education system?
What are the most effective ways of studying?
At what age should children go to school?
Are high grades the best predictor of future success?
Pros and cons of college versus technical education?
How has the pandemic affected education?
Compare public high schools private high schools.
What are the practical benefits of STEM education?
Are there any benefits to home education?
How video games can improve the quality of education for rural children.
10 Expository Essay Topics About Mental Health
Mental disorders that are culturally specific.
What are some of the effective treatments for personality disorders?
What are the benefits of meditation on Mental Health?
How is depression different based on socio-economic background?
An analysis of social media psychologists.
How has the treatment of mental disorders changed in the last century?
How to help a friend with anxiety disorders?
Potential ways to get help for improving mental health.
What qualifies as a substance abuse disorder?
What is the impact of war on mental health?
10 Expository Essay Topics About Society
Compare human society to elephant society.
What will future humans criticize present-day humans for?
How does society impact media and vice versa?
How does a country determine its national values?
How should modern humans interact with indigenous humans?
The history of colonialism in Southeast Asia.
How did the Mongol Empire impact modern civilization?
How is Europe different than America?
Categorize different subcultures.
What were the first human societies like?
10 Expository Essay Topics About Politics
Compare and contrast different political systems.
How does democracy help marginalized populations in society?
How to become a senator.
Ways of getting involved in local government.
What are the basic differences between conservatives and liberals?
Describe the life of a famous politician.
How does oil impact politics?
Trace the history of the UN.
Analyze the philosophy of Jean-Paul Sartre.
Why are more young people interested in politics now?
You can always ask us for help. It does not matter if you need an expository or college admission essay writer , our team contains professionals from all fields.
The Different Types of Expository Essays
Writing an expository essay can be easier if you know the different types of expository essays. Because expository writing can take on so many forms, knowing the different types of essays can help you choose a topic as well as plan the overall flow and structure of the essay. The following list of different types of expository essays is not exhaustive but contains the most common ones you will come across in an academic situation.
Process Essays
You can think of a process essay as a formal how-to guide. The goal of this type of essay is to give a step-by-step explanation of how to do something. A typical process essay introduces what you will learn in the introduction paragraph, uses the body paragraphs to provide step-by-step directions, and talks about the importance of what you have learned in the conclusion. A process essay can cover something like "how to groom your dog" or can be as complicated as "6 methods to expand your online digital marketing business".
Compare and Contrast Essays
Compare and contrast essays analyze a topic by looking at how it is similar or different from something else. Remember that this is still an expository essay, so the goal of comparing or contrasting isn't to make a judgment on whether one is better or worse, rather it is to provide information and let the reader make a decision for themselves. Comparison essays can either focus on similarities, differences, or both.
Cause and Effect Essays
Cause and effect essays look at how something came about or what the impact of something was. It provides information about the relationship between two connected things. An essay about the impact of being bullied on self-esteem as an adult is an example of a cause and effect essay. Cause and effect essays explore why things happened or what the impact of something might be and can point out interesting connections or highlight information about a cause or effect.
Classification Essays
Classification essays compare different things in the same category, highlighting what makes them different from each other but also noting what puts them in the same category. For example an essay about casual video games can talk about games like Mario Party as well as Candy Crush, and explain why even though they exist on different platforms they are both considered casual games. Classification essays can be particularly interesting when trying to fit something into a form of classification it usually does not belong.
Definition Essays
A definition essay or descriptive essay is one of the most pure forms of expository writing because it's goal is to give information that defines a topic. This can be made more interesting by presenting information about the history of the topic, the etymology of the word, and by presenting information about how the definition has changed over time or will change with time. A definition essay doesn't just give the dictionary definition of the word, rather it provides information that expands the overall idea of the term while explaining it in depth.
The Expository Essay Structure
If you are writing an expository essay for school then the essay will usually follow the typical 5-paragraph essay structure.This means that there will be an introductory paragraph, followed by three body paragraphs, followed by the conclusion. While the expository essay format can and should change based on the assignment and the audience, this is a general expository essay outline. Our article about argumentative essay format also contains a lot of additional useful information, check it out.
Introduction paragraph
Background information
A thesis statement or a sentence explaining the main purpose of the essay
Transition sentence
Body paragraph 1
Topic sentence about the first main idea or fact being presented
Supporting evidence and facts
Transition to the second body paragraph
Body paragraph 2
Topic sentence about the second main idea or fact being presented
Transition to the third body paragraph
Body paragraph 3
Topic sentence about the third main idea or fact being presented
Transition to the conclusion
Summary of the main ideas
Restate the thesis statement or main purpose
Final thoughts
Want to Save Your Time On writing an essay?
To get essay writing help hit the button below.
Expository Essay Outline
Creating an outline is one of the most important steps before you actually start writing the essay. Many people think making an outline is a waste of time, but the truth is that the more thorough your expository essay outline, the less time you will need to spend researching and writing.
An outline breaks down each paragraph of the essay into different sections. This allows you to break down a larger task into manageable chunks as well as helps you visualize how different pieces of information will fit together. Let's go through each section of the expository essay structure.
Expository Essay Introduction
An introduction is the first thing somebody reads. It is your first opportunity to impress the reader and to explain what the essay will be about. Writing a good introduction can be challenging, but If you follow the outline below you will have an introduction that is clear and engaging.
A hook is the very first sentence of the introductory paragraph and therefore the essay. It's called a hook because the goal is to hook a reader's attention the same way a hook catches the mouth of a fish. A good hook for an expository essay can pose a question or state an interesting fact with the goal of engaging the reader as quickly as possible. Whether it's writing an article or an assignment for school, making the reader interested from the beginning is going to make you stand out.
The next few sentences of the introduction paragraph should give background information about the topic you want to discuss. This does not have to be too specific because you will expand upon these points in the body paragraphs, but make sure that the background information you present is both interesting as well as directly connected to the topic. The reader should have a basic understanding of some of the key terms and concepts that will be discussed in the paper after these sentences.
Next comes the thesis statement. A thesis statement is a one- or two-sentence declaration of what the purpose of the paper is. For an expository paper, a thesis statement clearly states the topic being explained and how it will be explained. As usual for expository writing, make sure that your thesis statement is not making an argument or trying to be persuasive.
You can either end the paragraph after your thesis statement or include a brief one-sentence transition to the body paragraphs. This transition sentence is usually more common when writing articles rather than writing academic papers.
Expository Essay Body Paragraphs
Body paragraphs are where you put your research. In an expository essay, you don't need to build an argument, which can make body paragraphs simpler to write, but that doesn't mean you should just dump information randomly. Typically, you should have three body paragraphs, each one talking about a specific issue related to your topic.
When conducting research, distill three main ways you want to explain your topic and explain each of them in a different body paragraph. You may be tempted to present as much information as possible, but a paper that is too dense with information can be complicated to understand. The goal of the body paragraph is to express information in a way that is clear, logical, and interesting.
Start a body paragraph with a topic sentence that clearly states what the paragraph will be about. Make sure you connect the topic sentence to the overall topic and make it clear to the reader how they are related.
Next, present the facts and information, making sure that each fact you present is correctly cited and comes from a reputable source. Since the purpose of an expository essay is to explain something objectively, the quality of your sources is very important.
Finally, end a body paragraph with a transition sentence that either wraps up the information in the paragraph or hints at what the next paragraph will be about. Transition sentences improve the flow of an essay by giving the reader either a recap of important information or by clearly marking the end of one subtopic and connecting it to the next one.
Expository Essay Conclusion
The conclusion of an expository essay aims to recap the main pieces of information in the essay and restate the hypothesis to remind the reader about the purpose of the writing.
You can summarize the main pieces of information by looking at your topic sentences and transition sentences. Include all the main information that relates to your thesis so that the reader is reminded about it.
You should restate the thesis statement so that the audience understands how the information you have presented in the body paragraph connects to the main purpose of the essay. Follow this up with an explanation of why the topic is important, highlight interesting connections, and identify other interesting ways the information can be explained.
Need some help with your homework? 
Get help from professional writers! Leave us a notice and we'll make your tasks asap.
Even though you now know a lot about the expository essay format, there are other things to keep in mind as well. In this section, we'll go over the specific steps you should take when figuring out how to write an expository essay.
Brainstorming Ideas
The absolute first thing you should do when given an expository essay assignment is to carefully go over the guidelines. Make sure you completely understand what is required of you. If it is for class, you may be limited to certain topics and word counts, there may be restrictions on the quality of sources you can use, etc. You might write an incredible essay but get a low grade because you missed out on some small restriction or guideline.
Once you know exactly what you are supposed to do, it's time to think about different concepts you would like to explain. Make sure you are aware of the different types of expository essays so that when you brainstorm topics you have a tentative idea of what type of expository essay would be best suited for that topic.
Think about what has been covered in class, what the teacher might expect, and what you find interesting to try and come up with a list of topics. Do a little bit of research on each topic to figure out whether you can easily find reputable sources and to gain a further understanding of the topic. After keeping all these things in mind, you should end up with an expository essay topic that is appropriate, engaging, and high-scoring.
Fill Up an Outline
Once you have zeroed in on a topic it's time to do research. One of the best ways to plan your writing is to use an expository essay outline to organize interesting information. While conducting research focus on the body paragraphs rather than on the introduction or conclusion. Think about three main ways you can explain the topic and put information that fits into those subtopics under the appropriate body paragraphs.
While conducting research and filling out an outline, think about potential thesis statements. Coming up with a thesis statement too early will restrict your research, so it is better to develop a thesis statement as you find out more and more information. That being said, by the end of the planning stage you should have a finalized thesis statement
Planning out your essay beforehand will give direction to your research, cut down on the amount of time you spend on the assignment, improve the overall flow of the final essay, and make the actual writing process much easier.
Write the First Draft
Now is the time to translate your outline into full sentences. It is often useful to leave the writing of the introduction till the end because after writing the body paragraphs you will have a better idea of what to say in an introduction, but make sure that you write down your thesis statement.
Use the information you have found to create a cohesive analysis of the topic in each body paragraph. Make sure that the information you present is on topic and connects to the other facts around it. Think about what the purpose of each body paragraph is and question whether the information you are presenting fits that purpose or not. Make sure to use transition words within the paragraph and use transition sentences between paragraphs to improve overall comprehensibility and flow.
Finalize Your Draft
Go over the first draft of the essay and focus on whether the different paragraphs make sense or not. Don't be afraid to reorganize sections or completely get rid of some pieces of information. As you write your draft, new ways of expressing the information can come to mind that will make the overall essay more powerful.
Make sure that you are not trying to make a persuasive argument and that you are using facts rather than opinions as evidence.
Go over each sentence to make sure that it is clear and that it fits the purpose of the paragraph it is in. Look at the information you have included and make sure that it is useful and enhances understanding of the topic. It is better to have less information than more if the information is distracting or does not add anything to the essay.
Try and read the paper as if it is the first time you are coming across the topic to see if it makes sense or not. Congratulations, you are just one step away from being able to submit an expository essay!
Editing and Proofreading
Go over the final draft of your essay and check for formatting errors, grammatical errors, spelling mistakes, etc and make sure that it complies with all the guidelines of the assignment. Finally, ask a friend or relative to go over the paper to do the last check. If you feel like you still need to make a lot of changes, don't be disheartened, spend the extra time to make the changes or reach out to a professional service.
Expository Essay Examples
One of the best ways to learn how to write an expository essay is to look at an expository essay example. Looking at expository essay examples can give you a deeper understanding of what is expected as well as how to write an essay that flows well. Make sure that you use any examples you find as inspiration rather than a place to directly source information or text!
Expository Essay Example
At the bottom of this page is a link to an essay Pro example of an expository essay. I don't know how to link to it but someone on your side should.
The shift from traditional to current methods in treating diseases has improved the quality of many services, products, and processes. However, many regions worldwide are still applying traditional medicines (Stefanov et al., 2020). Therefore, conventional western medicine and alternative Eastern medicine are two recognized approaches to treating multiple diseases. Researchers have developed the foundational differences between these two approaches that have helped establish the pros and cons of each. Each approach has advantages and drawbacks. There have been debates on which approach is cheaper in terms of time and cost of treatment. Also, there is ongoing concern on which approach is safer than the other.
As of 2019, there were over 3.5 billion social media users globally, and this figure still increases by 9% each year. It is impossible to deny that social media has become an important part of many people's lives. There are various positive effects linked with the platforms, including better connectivity. However, addiction to social media platforms, the increased comparisons between individuals, and the fear of missing out have increased depression and sadness. Social media addiction has become rampant, which has negatively influenced the lives of many individuals in society. Checking and scrolling through the different social media platforms has become increasingly popular over time, leading to excessive and compulsive use.
In Conclusion
An expository essay can be a challenge to write if you don't choose the right topic and don't have a plan. On the other hand, expository papers are a fun way of exploring something you are passionate about and learning how to share information in a powerful way. Expository writing is one of the most common types of writing and chances are you will find it useful throughout your life. Learning how to present information and explain things will benefit you professionally and personally in a variety of ways, so, good luck!
We also recommend reading the autobiography example .
Do You Have an Expository Essay Prompt but Have No Idea Where to Start?
Essay writing or rewrite essay process is never as easy as ABC, it takes time, knowledge, skill, attention, and dedication to handle the task well. And, in the case of an expository essay in particular, it also requires conducting an in-depth investigation on the given topic. With the tips, tricks, and guidelines from this article, you should be able to handle this task quickly and fairly easily. Still not sure if you can cope with it on your own? If that's the case, remember that you have a loyal friend — college essay writer from EssayPro, who is always ready to provide you with any essay help and create top-notch papers to boost your grades. We process all your requests fast.
Related Articles
Expository Essay
Expository Essay Outline

How to Write an Expository Essay Outline - Know Here
Published on: Aug 6, 2018
Last updated on: Dec 30, 2022
On This Page On This Page
Expository essay writing is not as easy as any other type of essay. It requires time, in-depth research, knowledge, attention, skills, and dedication to thoroughly analyze the topic. The first step to writing an exceptional expository essay is to craft an outline.
Learn the art of crafting an expository essay outline with the help of a template and step-by-step guide.
What is an Expository Essay?
The expository essay is a type of academic paper that discusses one specific topic in detail. This genre aims to provide readers with all the information they need to understand this particular subject easily.
Expository essays and argumentative essays are two different types of essays . An expository essay is written to give information about a topic. It defines and illustrates the topic. An argumentative essay is written to present an argument and prove a certain point of view.
An outline helps in organizing information and keeping the essay in proper structure. It is like a blueprint of an essay that acts as a road map for you to craft a compelling essay. Before you start jotting down words on a piece of paper, you should craft an outline for your expository essay.
An outline is the same for all types of expository essays ; the only difference is the type of content it provides.
Here is how you can write an expository essay outline without any error.
5 Paragraph Expository Essay Outline
The 5-paragraph essay outline usually consists of 1 introduction, 3 body, and 1 conclusion paragraph. Here is a 5 paragraph essay outline structure:
Here is how a 5 paragraph expository essay outline looks like and the essential elements it contains.
Read some good expository essay examples to have a better understanding of expository essay structure.
How to Write an Expository Essay Outline?
This is the best advice you can ever get.
"Create an essay outline before the actual write-up."
It doesn't matter what type of paper or essay you are writing; creating an outline is essential. Brainstorm for the ideas you want to include in your essay and note the key points in the outline. When you write the essay, you can refer back to it to ensure that you have included all the important information.
Above, we have given an expository essay outline template to make the essay writing process easy for you. If you follow the proper outline, you can easily write a flawless expository essay in no time.
Here is a process of crafting an outline for an expository essay:
Choose A Captivating Topic
When you start writing an essay, you first need a good topic that enthralls the reader. When you choose an expository essay topic , you need to make sure it intrigues the reader. The essay topic should arouse the reader's curiosity.
Write a Tempting Introduction
An essay introduction is the first opportunity you get to make a good impression on the reader's mind. Therefore, make sure your introduction is not just captivating but informative. It should not deviate from the main idea of the essay.
Start your introduction paragraph with an eye-catching hook statement that identifies the purpose of the essay. The hook statement should give the reader an idea of what you will reveal in your essay.
Provide some brief background of the topic that sets the ground for the essay. The background information is necessary to make the idea clear to the reader.
Write a well-defined thesis statement that provides a sort of navigation for your essay. It is a precise, clear, and one-sentence summary of the whole essay.
Craft The Informative Body Paragraphs
The body part is the section where you provide evidence that supports your thesis statement. This section's main goal is to investigate the topic with the help of factual evidence thoroughly.
Start each body paragraph with a topic sentence that reveals one specific idea about the topic.
Present the factual evidence that supports the thesis statement as well as the topic of the essay. Thoroughly analyze these facts and evidence without being biased and discuss the importance of the evidence.
Provide a concluding remark that elaborates on the topic sentence and smoothly transitions to the next paragraph.li>
Draft a Convincing Conclusion
The conclusion is the essay's final section, leaving an impact on the reader's mind. Hence it should be informative enough that it convinces the reader of your case. And it should leave an everlasting impression on the reader's mind.
Start the essay conclusion paragraph by reinstating the thesis statement to remind the reader about the purpose of the essay.
Summarize the essay and discuss the significance of the topic of your essay.
Reveal unanswered questions and provide a call to action.
Once you have completed a rough outline, the next step is to make essential changes. Editing an outline is much easier than editing the whole essay.
Read your outline and check if you have included any irrelevant or unnecessary information in your essay.
Remove the extra details which are not required and do not serve the essay's actual purpose.
Check if your information is in a logical structure and follows the format of the essay.
Make sure that all the information logically connects and directly associates with the essay's main topic.
Expository Essay Outline Examples
Here is a sample expository essay outline that you can use to craft an outline for your essay.
Expository Essay Outline Template
Expository Essay Outline Sample
Expository Essay Outline Middle School
Writing an expository essay seems difficult for you?
Don't worry, as expository essay writers are here to help you with your essay writing needs.
MyPerfectWords.com is a professional online essay writing service that you can rely on for getting essay help.
Our expository essay writing service has a team of professionals as well as highly qualified writers to help you with your academic needs.
Feel free to place your order now to hire the best essay writer online .
Caleb S. (Literature, Marketing)
Caleb S. has been providing writing services for over five years and has a Masters degree from Oxford University. He is an expert in his craft and takes great pride in helping students achieve their academic goals. Caleb is a dedicated professional who always puts his clients first.
People also read
Beginner's Guide to Write an Expository Essay
Interesting Expository Essay Topics For Your Next Paper
Types of Expository Writing - Definition and Examples
Free Expository Essay Examples For Students
The Ultimate Guide to Writing an Expository Essay About a Person
Learn to Write an Expository Essay About Yourself
Learn the Basics of Crafting an Expository Essay about a Book
Learn to Write Expository Essay About Mental Health - Examples & Tips
How to Write an Expository Essay about Bullying: A Guide
Expository Essay About Dogs: Steps, Examples & Topics
A Guide to Writing an Expository Essay about Education
Expository Essay About Friendship: A Writing Guide
Discover How to Write Expository Essays About Music – A Step-by-Step Guide
Share this article
Keep reading
We value your privacy
We use cookies to improve your experience and give you personalized content. Do you agree to our cookie policy?
Website Data Collection
We use data collected by cookies and JavaScript libraries.
Are you sure you want to cancel?
Your preferences have not been saved.

How to Create Expository Essay Outline
While essays give you an opportunity to showcase the knowledge of some subject, use vocabulary skills to make the paper more authoritative, and demonstrate your writing skills, they also have some rules you should follow. Writing a high-quality essay that will make your professor (or client) really happy doesn't only depend on a thorough understanding of the topic, but the structure as well. There are various types of essay and they require the unique outline. I've already posted guidelines for other forms of an essay that you can check in previously published articles. This time, I'm going to show you how to create expository essay outline.
Submit instructions, choose a writer, and pay only if satisfied.
But, What is an Expository Essay?
It's simple; if you don't understand the purpose of the essay, you won't be able to write it properly.
The expository essay is concerned with exposing, informing readers about a certain subject and backing up all your claims with accurate and reliable evidence. The primary purpose of this essay is to explain a topic in a straightforward and logical manner.
It is a fair, factual, and balanced analysis of subject with no references to the essay writer`s emotions or opinions. You have to write your paper in objective and unbiased manner. Yes, this means that you can't simply dismiss some fact just because you don't agree with it!
In most cases, expository essays are indicated by the words such as "define" or "explain". When writing this type of paper, your goal is to inform the reader about the topic, provide useful information, and answer the potential questions associated with it.
Expository Essay Outline
As I've mentioned above, the successful completion of the paper doesn't depend on the understanding of the topic only, but your ability to create a functional structure. That's why it's always useful to learn how to construct outlines for different types of essay writing . The diagram you see below shows how to create a useful outline for an expository essay.
Introduction
To most people, body paragraphs are the only parts of the essay that matter. Wrong! In order to get to them, you have to catch the reader's attention i.e. make him/her want to keep reading your paper. Let's face it; when was the last time you read something from beginning to end if you didn't like the introduction? If you assume the beginning of the paper, article, book, etc. is boring and uninteresting, the chances are high you will move on to something else.
When writing an expository essay you should, of course, open with the " hook ". It's the first sentence of your paper, meaning it has to be extra interesting to "lure the reader in". But, this doesn't mean it should stray from the subject! This part of the intro should be both interesting and directly associated with the topic. There's no "one size fits all" rule when it comes to the choice of a hook; it depends on your preferences, topic, context etc. You can use a question, statistics, facts…
After writing down the hook, you proceed to the next sentence (or more of them) which provide background information and the context. Don't assume the reader knows a lot about the topic and move on. Instead, include general info to depict the context of your paper.
Every essay depends on the great thesis; its purpose is to provide a sort of navigation for your essay and keeps you on the right track. Without a thesis, you'd write about everything and anything, stray from the topic, and end up with too much information but nothing useful for the subject you were supposed to write about. Plus, thesis lets readers know what they`re going to read about. This is the last sentence of the introduction, it should be precise, powerful, and informative.

Finished papers
Customer reviews

Body Paragraphs
Now that you have a strong, informative, and interesting introduction it's time to start with the body paragraphs. Of course, the main goal of this section is to offer a deeper investigation into your topic. Imagine you`re a detective or a journalist working on a big case or story. Your job is to find out as much as possible about the case (in this case subject) and gather all the evidence you can find.
The diagram you saw above showed three topics, so what are they? To simplify, body paragraphs are comprised of separate points that develop or contribute to the essay thesis. Each topic (point) requires separate paragraph and although diagram shows three, the exact number depends on the parameters of the assignment and topic. So, if the subject demands more points, then include more paragraphs. On the other hand, if the topic requires fewer points, then decrease the number of these sections.
Each body paragraph should comprise of the following:
–  Topic sentence: refers to the main idea of the paragraph –  Factual evidence: you can't start throwing ideas around without any evidence. Would some investigative journalist who's about to expose corruption in the government or a detective working on the high-profile case do their assignments without facts to back them up? No, I don't think so! For every information you include, you should also have evidence. Each paragraph with separate topic and evidence supports the thesis. I used two facts in diagram, but you can use fewer or more –  Analysis of said evidence: it's not just about mentioning who proved what, statistics, other types of relevant info depending on the topic. Exposing also means analyzing. While unbiased, don't be afraid to dig deep under the surface, discuss the importance of evidence you introduced as well as its meaning. Once again, don't assume you shouldn't elaborate anything just because readers can do it themselves –  Transition sentence: although these points and facts can be different (but contribute to the overall assignment and thesis), don't jump from one topic or paragraph to another that easily. Ideally, the paper should have undisturbed flow and transition words , phrases prevent choppiness.
Avoid wordiness and fluff and ensure that every word you write contributes to the paper. It's paramount to organize the evidence and topics you're going to include. You can align points/topics according to importance or chronologically. Without proper order, you risk confusing readers by scattering evidence. You don't want a professor, client, or someone else to get to the conclusion and think " What did I just read? "
After you explained or defined the subject with solid proof, you`re ready to conclude the work. Just like the intro, this part should be relatively short, but still strong enough not to ruin everything you`ve mentioned above. If you want to end the paper with a "BANG!" then you should do the following:
Summarize the thesis, facts, and evidence you included – don't overdo it, make it brief
Discuss the significance of the subject – why is it important? Why should readers care about it?
Reveal unanswered questions – you can use the opportunity to raise more questions about the essay topic . Take a few minutes to think about the subject in general, is there anything you wanted to know but that particular aspect isn't widely discussed yet? This could also raise awareness of some problem
Call-to-action – this depends on the topic you get, but don't be afraid to motivate readers to do something about a certain issue. Is there anything one can do to make things better?
In essay writing, conclusions should be precise and logical. Don't introduce new information because it would lead to a new discussion. That's why a short summary, the importance of the topic, pointing out to some unanswered questions are always a good way to go.
Stuck on Your Expository Essay?
Check out these example persuasive essays.
Yes! Show me examples
What's Next?
Before you submit the essay and hit the send button, start revising, editing, and proofreading to make it the best it can be. To determine what types of modifications you should make to the essay, answer the following questions:
Are there any unnecessary details that don't contribute to the thesis or essay in general?
Have you created a good essay topic ?
Did I make a proper transition from one paragraph to another?
Does my work unfold logically with facts and examples?
Does the conclusion depict significance of the topic?
Is my essay choppy?
Is my essay precise?
Is the essay unbiased?
Is the sentence structure okay?
Answering these questions will help you identify strengths and weaknesses in your paper. Then, start working on improving those flaws. For example, if there are unnecessary details, remove them. If your essay seems choppy, correct mistakes with the help of transition words and phrases.
Once you're done with modifications, start proofreading and editing. Read from top to bottom and look for grammar, spelling, typos, etc. Read again and when you`re happy with the essay, send it to your professor or client.
Bottom Line
The expository essay aims to inform readers about some subject with solid evidence. As seen throughout this post, you should write your paper in an unbiased manner and analyze proof you used. Follow the outline from this post and you`ll have a well-structured essay without struggles and frustrations. Remember, with worthy
Improve your writing with our guides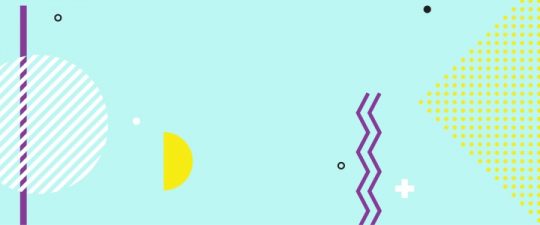 Writing a Great Research Summary and where to Get Help on it
How to Write a Synthesis Essay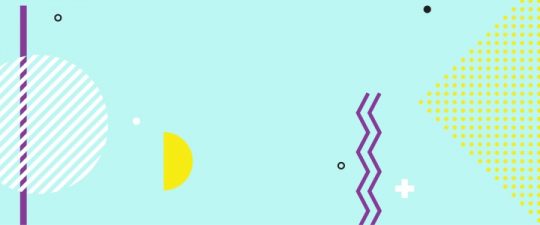 How To Write A Process Essay: Essay Outline, Tips, Topics and Essay Help
Get 15% off your first order with edusson.
Connect with a professional writer within minutes by placing your first order. No matter the subject, difficulty, academic level or document type, our writers have the skills to complete it.
100% privacy. No spam ever.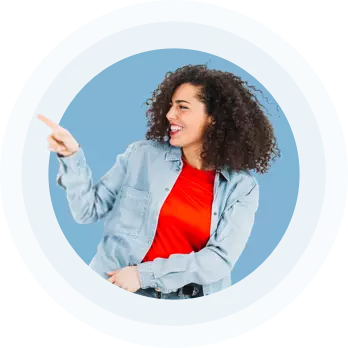 How to Write an Expository Essay: Outline, & Example
What is an expository essay? This type of writing aims to inform the reader about the subject clearly, concisely, and objectively.
Our specialists will write a custom essay on any topic for $13.00 $10.40/page
The keyword here is " inform ". You are not trying to persuade your reader to think a certain way or let your own opinions and emotions cloud your work. Just stick to the facts.

Want to learn more? This article by Custom-writing experts will tell you how to write an expository essay step by step! It provides a definition and describes types of expository writing. It also contains tips on choosing a topic and making an outline, ideas for an introduction and conclusion, as well as useful structuring and formatting tips.
🔖 Expository Essay Types
👣 4-Step Writing Guide
🔗 References
🔖 types of expository writing.
Whenever an essay or article explains complicated details or simplifies a bulk of hard-to-understand information, this type of writing is called expository.
Imagine you are talking to a curious child who keeps asking you "how" and "why" things are such or another. You need to explain everything from scratch, yet making it sound compelling. Small and peculiar details are essential here.
The principal purpose of an expository essay is to elucidate a topic logically and consistently. It is an objective analysis of facts without any reference to the writer's emotions or opinions.

👣 How to Write an Expository Essay Step by Step
🔍 step 1: choose your expository essay topic.
The first step of the writing process implies that you brainstorm, make a list of expository essay ideas, and then choose the topic you like most. Note that your topic shouldn't be either too broad or too narrow.
Let's take a look at the expository essay topic examples:
And here are some good expository essay topics that would be a good choice:
Why does the human body need food and water?
What are the different ways to travel long distances?
Compare the legacy of any two US presidents.
How can crime be reduced in your local community?
What is the best way to learn a new language?
You might be given a specific topic, or you might have the freedom to choose one. Either way, your starting point is to look at the task you have been set and be sure that your focus remains within its boundaries.
If you do have a choice, then go for a subject that you already have some knowledge of as this will give you a head start at the planning stage. And choose something that interests you—you are probably going to be doing a lot of reading, so that process will be much easier if your curiosity is carrying you forward.
Receive a plagiarism-free paper tailored to your instructions.
📑 Step 2: Research and Plan Your Essay
Consider your audience.
It's always worth clarifying with your teacher who your essay's intended audience is if it's not clearly stated in the instructions. Your readership might be limited to your teacher or whoever is assessing your work, so the main goal, in that case, is to convince them that you have a good understanding of the subject and can organize your thoughts in a clear and appropriate way.
Either way, you should be mindful of who you intend to inform as you carry out your research and planning.
Choose Your Sources
You will need to find multiple sources that are relevant and reliable in order to deal with your subject matter accurately and comprehensively. Below is a checklist that might help you choose the right sources for your essay.:
Academic Sources Checklist
Take notes as you read, and cross-check sources. Your goal is to formulate the points you need to deal with the set task and find evidence to support them.
Once you've completed this, you will have a clear sense of direction, and if it hasn't already been assigned, you will be able to compose a thesis statement for your essay that meets the requirements of the task and fits your sources. If you still struggle with the statement, consider trying an expository essay thesis generator to help yourself out.
Just $13.00 $10.40/page , and you can get an custom-written academic paper according to your instructions
Now you're ready to lay down your expository essay outline!
✍️ Step 3: Make Your Expository Essay Outline & Draft
The five-paragraph essay is a classic literary composition and a perfect template for your expository essay format—even if your set task demands something longer.
The outline for a 5-paragraph expository essay is simple:
Introduction (one paragraph)
Main body (three paragraphs)
Conclusion (one paragraph)
Expository Essay Structure: Useful Tips
Make the introduction of your expository essay short and sweet. Start with a focus statement that will grab your reader's attention and make them want to read on. Then give an overview of your subject matter and set out the direction that the rest of your essay is going to take. There's no need to back up your words with evidence at this stage—save the meat and potatoes for the main course.
Organize the three (or more if necessary) paragraphs of the main body in a logical order. Each of them should deal with a different point and address the focus statement you started with.Begin each paragraph with a clear topic sentence, then support it with your evidence. Each paragraph's final sentence should lead your reader into the next—just like this one, which says you're now ready to tie it all up.
Restate your original focus statement in your expository essay conclusion. his time, include the weight of all the evidence you have provided in the main body. Follow this with a powerful closing statement, and your reader will be on the ropes.
🏁 Step 4: Review Your Expository Essay
Think of your expository essay's first draft as an uncut diamond—the value is there, but you still have some work to do before it's ready for the display cabinet at Tiffany and Co.
First, you need to look at the overall content of your essay and ask the questions below.
Expository Essay Checklist: Content
Does the essay stay focused on the set task throughout?
Does the introduction give a clear sense of where the rest of the essay is headed?
Does the main body cover the subject matter in a logical order?
Is your supporting evidence accurate, relevant, and properly referenced?
Does the conclusion tie up the essay in a clear, concise, and powerful way?
Have you stuck to the facts and avoided clouding the essay with your own opinions?
Will your reader find your essay engaging and enjoyable to read?
Will your reader be better informed about the subject matter once they have finished the essay?
Be hard on yourself when you go through this process. Step into the shoes of the most critical person you know who loves to highlight your faults. You will come out the other side leaner, meaner, and stronger.
You're almost there now—just some final polishing required. Your essay is now almost perfect, but proofreading will make it shine. Run it through a spell-checker, then read slowly from the beginning again, asking the questions below.
Expository Essay Checklist: Style
Is your word choice clear and concise?
Are there any issues with grammar or spelling?
Have you been consistent with the use of abbreviations, acronyms, capitalization, etc.?
Are your quotations and references presented correctly and consistently?
Is your document formatted correctly and consistently?
Done all that? Congratulations! Your diamond was purchased by Jennifer Lopez, and she plans to show it off on the Oscars red carpet.
The great thing about expository essays is that you only need to concern yourself with the facts. If you follow these four steps, you can't go wrong. And in addition to your A+ grade, you will also have gained an incredibly useful life skill. The ability to explain a concept to someone in a way that makes them better informed will take you a long way in any environment.
✒️ Expository Essay Example
In this section, you'll find a free expository essay sample. It focuses on the factors that cause stress in adolescents. Note that the full version of the text is downloadable!
Major Stressors in Teenagers' Lives
The high dynamics of social interactions is a factor that may cause the fear and anxiety in adolescents who face increased demands and expectations from adults. Being physically developed, teenagers often have a fragile psychological background, and various external drivers, usually related to social adaptation, can be dangerous triggers of stress.
Adolescents are rarely able to entrust their concerns to parents and other adults, which causes isolation, pathological anxiety, and even suicidal thoughts. The major stressors in adolescence are social in nature and relate to school relationships, family disagreements, and issues of friendship and love.
✏️ Expository Essay FAQ
In simple terms, an expository essay informs its readers about a subject. It is quite concise, and typically presents a topic with 2-3 subtopics and relevant examples. To make the definition complete, we need to add that you also show your understanding of the topic as you write that paper.
If you are a high school student, we strongly recommend that you start off by creating an outline. You need to highlight a few points in the Body of your essay. Then, create an appropriate introduction. Finally, add a corresponding conclusion.
An expository essay is one of the most typical tasks starting from middle school. Thus, if you are not sure about the essay structure, write an outline first. Then you go step by step: an Introduction, Body, Conclusion. You may write the Body first and add the other two afterward.
An expository essay does not have significant peculiarities in terms of structure. Its outline includes: an Introduction, some Body paragraphs with examples, a Conclusion. Do not choose too many subtopics: such essays are usually just about 5 paragraphs / two pages long.
Taking Notes from Research Reading:University of Toronto
Expository Essays // Purdue Writing Lab
What Is Expository Writing? – ThoughtCo
Tips on Writing an Excellent Expository Essay – YourDictionary
10 Ways Expository Writing Skills: NY Tymes
Expository Essays: Types, Characteristics & Examples – Study.com
Share to Facebook
Share to Twitter
Share to LinkedIn
Share to email
How would I cite this site?

Bill, you can find the information about citation here
I really love this, thanks.
Glad you liked the article, Dammy!
Lovely explanation
Thank you, Jamiu!
Recommended for You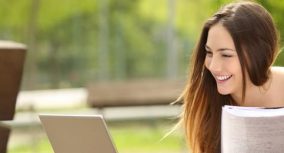 How to Write a Persuasive Essay: Step-by-Step Guide + Examples
Have you ever tried to get somebody round to your way of thinking? Then you should know how daunting the task is. Still, if your persuasion is successful, the result is emotionally rewarding. A persuasive essay is a type of writing that uses facts and logic to argument and substantiate...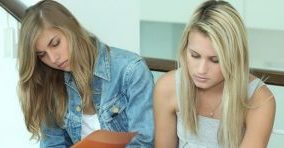 How to Start an Autobiography about Yourself: Full Guide + Autobiography Examples
You're probably thinking: I'm no Mahatma Gandhi or Steve Jobs—what could I possibly write in my memoir? I don't even know how to start an autobiography, let alone write the whole thing. But don't worry: essay writing can be easy, and this autobiography example for students is here to show...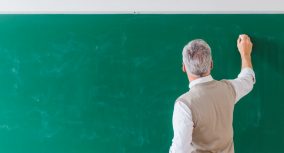 Why I Want to Be a Teacher Essay: Writing Guide [2023]
Some people know which profession to choose from childhood, while others decide much later in life. However, and whenever you come to it, you may have to elaborate on it in your personal statement or cover letter. This is widely known as "Why I Want to Be a Teacher" essay.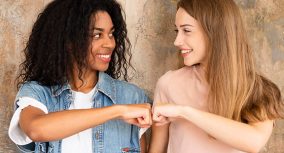 Friendship Essay: Writing Guide & Topics on Friendship [New]
Assigned with an essay about friendship? Congrats! It's one of the best tasks you could get. Digging through your memories and finding strong arguments for this paper can be an enjoyable experience. I bet you will cope with this task effortlessly as we can help you with the assignment. Just...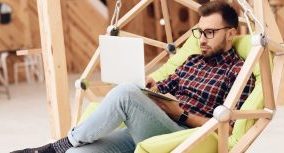 How to Write an Autobiography: Questions, Principles, & What to Include
When you are assigned an autobiography to write, tens, and even hundreds of questions start buzzing in your head. How to write autobiography essay parts? What to include? How to make your autobiography writing flow? Don't worry about all this and use the following three simple principles and 15 creative...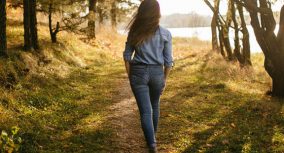 Life Experience Essay: How to Write a Brilliant Paper
A life experience essay combines the elements of narration, description, and self-reflection. Such a paper has to focus on a single event that had a significant impact on a person's worldview and values. Writing an essay about life experience prompts students to do the following: evaluate their behavior in specific...
Use This Expository Essay Outline to Stop Procrastinating
Have you spent the afternoon surfing the 'net and checking every social media app in existence just to avoid working on your expository essay? Are you spending more time procrastinating than you are writing?
That's okay. I can't blame you—writing an expository essay can be frustrating. It doesn't have to be that difficult, though. All you need is a gentle push in the right direction. That's what I'm here for.
In this post, I'll show you how to write an expository essay outline. I've even included a downloadable outline template you can use to create your own outline.
But Wait … What's an Expository Essay?
That's a great question. Sadly, the answer is probably a bit more vague than you want it to be. An expository essay is a catch-all category that describes any essay where you thoroughly expose the inner workings of a topic and teach the reader something new .
In fact, this blog post could be considered an informal expository essay.
Usually, your teacher will ask you to write an expository essay to prove that you have done your research on a subject. Your goal is to effectively explain what a reader needs to know about the topic and answer relevant and interesting questions.
For the purpose of this blog post, let's say we're writing an expository essay on the effects of social media on daily life. (I grabbed this idea straight from Crystal's blog post about expository writing —if you haven't read it yet, you should hop over there now. I'll wait).
My goal in this expository essay is to expose interesting information about the topic through the revelation of factual evidence .
To avoid the daunting stare of the blank page and to ensure your information is organized, always start with an outline.
Expository Essay Outline Structure
There is more than one way to pattern an expository essay, including sequential, cause and effect , compare and contrast , spatial, topical, and many other patterns.
Since we're writing about the effects of social media , we'll use a cause and effect pattern for this example. (Remember, just because you're using a cause and effect pattern, it doesn't necessarily mean that you'll need to focus on both causes and effects. Check your assignment guidelines to see what your teacher requires.)
Here's how the general structure will look for this sample outline:
1. INTRODUCTION
A. Hook B. Background C. Thesis
2. FIRST BODY PARAGRAPH
A. Main idea 1 B. Evidence to support main idea 1 C. Evidence to support main idea 1 D. Analysis
3. BODY PARAGRAPH 2
A. Main idea 2 B. Evidence to support main idea 2 C. Evidence to support main idea 2 D. Analysis
4. BODY PARAGRAPH 3
A. Main idea 3 B. Evidence to support main idea 3 C. Evidence to support main idea 3 D. Analysis
5. CONCLUSION
A. Restate or summarize your thesis or focus B. Discuss the larger significance/implications of topic or reveal unanswered questions
Here's a graphic in case you'd like a visual reminder to follow along with:
Now, keep reading to see what a sample outline might look like with the details filled in.
Expository Essay Outline: Introductory Paragraph
Start with a hook sentence to get your readers' attention . Remember, your hook should be both interesting and directly related to your topic.
My hook might look something like this:
Is social media ruining people's lives?
By posing such a salient question right off the bat, I'm encouraging readers to continue reading.
(What if it is ruining lives?!)
Provide background and context for the topic. Don't assume your readers know anything about social media or its effects (as one of my English professors once taught me, to assume makes an ass out of u and me ).
For example, I might include the following as background:
Social media allows people to connect online, keep in touch with family and friends, market themselves, or connect with customers. With the abundance of social media platforms—such as Twitter, SnapChat, WhatsApp, Instagram, and Facebook (to name a few)—people can spend countless hours in virtual connectivity.
Thesis statement
Write a clear, focused thesis statement. The thesis statement is like a roadmap to your paper. It's where you get to the point of your essay.
My thesis statement might be something like this:
Even though social media can be a great tool to connect with others, most people don't realize how much social media interferes with their daily lives.
(If your expository essay takes an argumentative stance, you might want to check out these examples of argumentative thesis statements with a more serious tone .)
What exactly your thesis statement might look like depends a lot on what your prof requires, obviously. But it also depends on the exact type of expository essay you're writing and the scope of your topic. Make sure you get the structure right by considering any thesis statement myths it might be okay to ignore for your specific essay.
Expository Essay Outline: Body Paragraphs
Now that you've caught your readers' attention, brought them up to speed on the basics, and laid out your thesis statement, your body paragraphs are set up to offer a deeper investigation into the topic of your essay.
The exact number of body paragraphs you incorporate will depend entirely on the parameters of your assignment and/or topic. My example includes three body paragraphs.
Each body paragraph should include the following elements:
A topic sentence that gives the main idea of your paragraph.
Factual evidence that answers your question or supports your thesis. In my example, I've incorporated two pieces of factual evidence for each topic, but your essay may use more or fewer.
Your analysis of said evidence. This is where you dig in with your commentary on the importance of the evidence. (Remember to check with your teacher about point of view. Even though this is your analysis, you will likely need to write in third person point of view .)
A good transition sentence to weave your essay together and seamlessly connect ideas. (Without the use of transitions , your essay can seem choppy and like a random set of vaguely related points.)
Because this example will include the effects of social media on daily life, each paragraph will focus on one key effect. (Remember, separate your main ideas into individual paragraphs . Don't try to cram everything into one ginormous paragraph.)
Body paragraph 1
Main idea 1: Because it's so accessible and distracting, social media is an easy way to procrastinate, which causes people to miss deadlines and fail to meet other obligations.
Evidence: Students who don't feel like writing an essay can easily spend hours on social media in order to avoid working on their papers. Because students wasted time, they don't have enough time to work on their papers and end up with a lousy grade (or worse yet, failing the course).
Evidence: People who aren't engaged at their jobs could use every free moment to check social media to procrastinate and avoid their real work, such as someone who should be clearing tables. Procrastinating too much means that too many tables in the restaurant are dirty, customers don't have any place to sit, and the person is soon fired for spending too much time on Twitter—#Unemployed.
Analysis: Some people who use social media as a way to procrastinate (or avoid other tasks completely) may experience minimal consequences, but extreme procrastination due to excessive time on social media can lead to life-changing negative effects.
Body paragraph 2
Main idea 2: Too much time on social media can make someone anti-social.
Evidence: Before social media, a self-proclaimed cat lady who preferred to spend time with her cats would still need to hang out with people once in awhile to maintain social connections. After spending more and more time on social media, she withdraws from the real world and spends all her time with her cats and online with people who adore their cats as much as she does.
Evidence: Before social media, college students might go to the movies with friends or to someone's house to binge-watch their favorite zombie series. With heavy use of social media, those same college students might become more and more like zombies themselves, staring at the TV and chatting only with online friends through seven seasons of Zombie Apocalypse .
Analysis: Moderate use of social media can be an awesome way to connect with friends. Too much time spent on social media, however, makes it easy for people to become isolated, living only in the virtual world.
Body paragraph 3
Main idea 3: Social media can make people feel inadequate or that they're living a boring life.
Evidence: After a perfectly normal day of going to the grocery store, doing laundry, and catching up on homework, a woman checks Instagram, and she sees her best friend at the Super Bowl. Doing laundry hardly compares to attending the game, so she feels like her life isn't as good as her friend's.
Evidence: A person scrolls through Pinterest and sees a friend's version of the newest trending craft: an amazing bottle cap wall art masterpiece worthy of a spot in MoMA . When she compares her own attempt to her friend's, she feels that her creation is only worthy of the garbage can.
Analysis: Even though people may be talented and lead perfectly normal lives, comparing their lives to their friends' on social media can lead people to feel that they can't compete and simply aren't as good as others.
Expository Essay Outline: Concluding Paragraph
Finally, it's time to write your concluding paragraph . In this paragraph, you can do any of the following:
Summarize your question or thesis
To focus on something that summarizes my thesis, I might write the following:
Though social media is an excellent tool to connect people, it's important to use it wisely as it can do more harm than good.
Discuss the larger significance of the topic
A conclusion focused on the larger significance of my topic might include a statement like this:
Social media is a powerful tool that can end up creating an isolated society full of procrastinating, distracted people with feelings of inadequacy.
Reveal unanswered questions
A conclusion focused on unanswered questions about my topic might include this statement:
Even though social media can be used to connect people, wouldn't it just be better to speak with people in person?
If you find you need more help with outlining and shaping the concluding paragraph, read these posts:
20 Essay Conclusion Examples to Help You Finish Strong
Loose Ends: How to End an Essay With Authority
Wrap It Up: 15 (Better) Concluding Transitions
Expository Essay Outline Download
If you're in the position where you need to write an expository essay but aren't sure where to begin, feel free to get started with this expository essay outline template (Word .doc download).
Check out these example expository essays if you need writing inspiration to get started.
If you have a draft and are looking for even more help with the finishing touches of your paper, you might find these posts helpful:
How to Title an Essay When You're Absolutely Stumped
33 Commonly Misused Words (and How to Get Them Right)
5 Punctuation Rules You Need to Know
Why Eliminating Wordiness Is So Important for Your Essay
Once you've shaped your outline into a completed essay, get a Kibin editor to review your paper before you turn it in. We've edited tens of thousands of papers, and we can help you with yours too.
Editor's note: This post was originally published on August 11, 2014, but has been updated for freshness and relevance.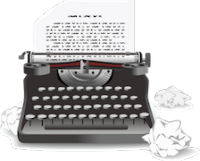 Psst... 98% of Kibin users report better grades! Get inspiration from over 500,000 example essays .

About the Author
Naomi Tepper is a former Kibin editor, the former content manager for the Kibin blog, and forever a word nerd.