The Impact of Globalization on Fashion
Fashion trends change so quickly that it can be difficult to keep up. We don't just mean staying in the know about what celebrities and fashion icons are wearing – there's also a lot of pressure on the average consumer to purchase the latest designs in clothing .
Not everyone can afford to purchase designer clothes, which has led to a boom of brands and department stores that offer cheaper lines. Names like Nike, H&M, or GAP offer knock-off designer clothes with a milder price tag. The brands are examples of fast fashion, an effect of the globalization process. Read on as we discuss the impact of globalization in the fashion industry.
What Does Globalization Mean?
Globalization is the process of meshing culture, food, or design across national lines. Consider the last time you ate food from a restaurant. Maybe you had Thai, Mexican, Chinese, or Italian, but you don't live in the country the cuisine represents. That's an example of globalization.
The same holds true for fashion. In a different light, globalization also refers to the outsourcing of labor. By using workers from countries that are willing to accept low wages, production of any good costs a fraction of what it would otherwise.
Why is Fashion Being Globalized?
There are plenty of designers who hold influence throughout the world. Of course, it's nearly impossible for the average person to access those clothes for a reasonable amount of money. As such, fashion has been globalized, too. Read on to learn why a fashion business might opt for this trend.
Cheaper Costs
There are two sides to the affordability coin. On one side are the consumers who want fashionable clothing that's also affordable. On the other side are businesses who want to meet the demand but can't do so with laborers from their home country.
In an attempt to save money and sell clothes, many fashion brands are creating mass quantities of their clothes to sell at bargain prices throughout the world. Of course, this is an unsustainable business model if you pay workers fair wages . As such, brands such as Nike are have begun to rely on international labor.
Trends in Fashion
Not only are top-tier designs costly, but they're also difficult to keep up with. As fashion ideals and celebrities are constantly changing, clothing designs must change, too. After all, clothes are a sign of social status throughout much of the world. Lack of proper and attractive attire can have genuine impacts on professional and personal goals in some cases.
Of course, most designers lack the time to stay "on trend" without cutting a few corners. Companies know that producing fast fashion allows them to churn out new designs with an alarmingly fast turnaround, based on how fashion ideals shift. Those decisions then carry over to consumers who are searching to keep their wardrobe as current as possible.
What are the Effects of Globalization on Fashion?
Many consumers think that the globalization of fashion is a good thing. The many pros and cons of this can be read in a variety of essays and discussions about globalization . It allows them to buy popular designs at the nearest department store for low prices, and it's easy enough to purchase trendy pieces with relative frequency. Of course, the concept of fast fashion isn't a perfect idea. In fact, it has far more negatives than positives.
The Cost of Cheap Labor
As we mentioned earlier, businesses have to cut corners somewhere if they want to sell their fashion products at a low price. In developed countries with widespread labor laws, it's impossible to find a large enough group that will work for such low wages. Instead, these companies turn to international labor.
Businesses like Nike are famous for hiring people to work in sweat shops. or facilities with long hours, inhumane conditions, and unlivable wages. This negatively impacts the global economy as businesses aim to hoard wealth and sell clothes for cheaper than they ought to. Residents of countries such as Hong Kong and Bangladesh most often take these jobs where they work 14-20 hour days and earn roughly USD$40 per month.
Loss of Individuality and Culture
The brands that adopt trendy designs also contribute to a lack of individuality. Many regions have long histories of unique fashion influence. However, the fashion industry is becoming Westernized. Most brands choose to mass-produce clothes worn by Western celebrities, erasing the individuality that clothing used to offer.
In the same vein, these companies often attempt to gain more wealth from the global economy by putting stores in countries around the world. Doing so has led to a steady decline in a culture-specific dress. Many native residents of a country are looked down upon as "foreigners" if they elect to wear traditional dress.
While many brands are adopting trendy designs, many consumers choose the other way around. For instance, many consumers opt for clothing brands that support their unique needs, such as women needing plus size pant suits , dresses, and coats, and men needing easy-to-wear suits and tuxedos.
Hence, fashion brands must think like consumers to stand out from their competitors. Personalization, authenticity, comfort, eco-friendliness, and functionality are the key essential qualities that can set a fashion brand apart from the rest. Brands that are brave to go against the flow of commercialism and embrace culture and individuality are the ones that last in the industry for many decades.
The Vanishing Heritage of Fashion
One aspect of fashion globalization is often overlooked, and that's the loss of family heritage and domestic skills. For a long time, the ability to sew clothes was passed on from generation to generation. Even if families could afford to buy all their clothes ready-made, they still knew how to darn and repair and damage.
The inherent skill of sewing led to an appreciation for quality garments. Expectations for the durability and longevity of clothing were key, so manufacturers worked hard to craft high-quality items. Now, very few people know how to sew or fix their own clothing. We often purchase low-quality clothes simply because we can't tell the difference.
Indeed, great fashion taste is rapidly diminishing. Many fashion brands aim to boost sales by producing more than creating masterpieces. Even some highly respected brands join the pool of commercialized fashion, producing a mass number of duplicated styles with high price tags.
How do we Fix These Issues?
Many fashion advocates, icons, and designers work together to preserve the vanishing fashion heritage. They conduct webinars, fashion shows, and other events to raise people's awareness about true fashion and the history of famous fashion personalities and different fashion styles worldwide. This endeavor is feasible through the help of advanced technology that helps speed up the spread of valuable information today. For instance, social media has become an avenue for fashion gurus to educate people about fashion heritage. This tool allowed them to reach a vast scope of audiences from across the globe.
There are many impacts the globalization of the fashion industry has, and it's easy to miss just how important those impacts are. How do we escape this cycle of low-cost fast fashion? For one thing, it's important to limit outsourcing to other countries. At the very least, whether fashion brands operate within their home country or internationally, all workers deserve fair wages. It would be especially helpful if more children and adults were tutored in the art and skill of sewing, though that may be a more difficult sell. Time will see how much more the global economy suffers and changes due to the globalization process.
STYLE VANITY
Global Fashion: A Window into Globalization
Bangalore Fashion Week 2014
For centuries, textiles and clothing styles have been one of the most obvious and poignant indicators of cross-cultural interchange.  With the rapid rise of globalization over the past several decades, the spread of fashion across global cultures has mirrored the changes in economy, culture, and daily life that globalization has brought. By studying the history and current trends in the fashion business, we not only address a fascinating and exciting field, but we can gain a better understanding of the complicated linkages that connect cultures and people in the modern world.
An example of the tendency for fashion to signify larger global changes is the 1990's trend of "Orientalism" in Western fashion. Throughout the late 1980's and 1990's, fashion borrowed stylistic influences from Asian traditions. Some scholars believe that this trend was a result of the "opening up" of China in the early 1980's as well as Hong Kong's separation from Great Britain in 1997. These events not only allowed for the easier diffusion of Chinese cultural traditions throughout the world, but also contributed to an "accelerated a sense of Chinese identity," as well as a confidence in that identity (Paulicelli and Clark, 2008).
As countries and cultures seek to define their cultural identity within the globalized context of the information age, fashion weeks are being born around the globe. Kazakhstan started their first ever fashion week in 2014, which received much attention from the fashion and lifestyle blogging world (Koopmans, 2014). Iran and Azerbaijan will celebrate their first ever fashion weeks this year. The Mercedes Benz STYLO Asia Fashion Week hosts shows rotated between in countries of China, Korea, Japan, India, Hong Kong, Singapore, Thailand, Indonesia, Philippines, Malaysia, Taiwan, and Vietnam.  These fashion weeks do not only serve to celebrate local fashion designers, they also attract international buyers and journalists that push forward the globalization of the fashion industry.
Despite being touted as a Western tradition, fashion weeks have played a role in reclaiming cultural identity through personal style. For example, this year India celebrates its 25th fashion show season that has spanned over the past 15 years. The unique and often non-western fashions of India are in many ways an anti-colonial statement, and these fashion weeks serve as a way to control their own narrative and representations in regards to fashion (Arora, 2014). Cultural appropriation has become a hot topic issue in the fashion industry, as models and celebrities have come under fire for donning bindis and Native American headdresses . Fashion communicates identity and power, and conflict around the political implications of fashion is nothing new. Marie Antoinette is one of the most well-known historical fashion plates, and scholars continue to study how her fashion influenced (and angered) citizens, reflected political alliances, and became internationally popular during Louis the XVI's reign (Oatman-Stanford, 2015). Exploring the fashion trends of past and current cultures gives unique insight into globalization and the understandings held about globalization at the time.
Starting on May 15, 2015 the Rare Books and Manuscript Library at the University of Illinois at Urbana-Champaign will host a summer exhibition on fashion plates entitled Poplin & Paper: Four Centuries of Fashion in Print . This exhibition, curated by Anna Chen, will explore the intersection of print and fashion.
Find more information about this topic with the resources below.
Web Resources
Encyclopedia of Fashion – Globalization
What It's Like At Fashion Week in Kazakhstan
Iran holds first ever fashion week – AlMonitor
First Azerbaijan Fashion Week scheduled for May 2015
Mercedes Benz STYLO Asia Fashion Week
India: Lakmé Fashion Week
Fashion to Die For: Did an Addiction to Fads Lead Marie Antoinette to the Guillotine?
Scholarly Articles (Available through UIUC Online Journals and Databases ): 
Arora, S. (2014). Globalized Frames of Indian Fashion. Global Studies Journal, 6(1), 37-43.
Moeran, B. (2008). Economic and cultural production as structural paradox: the case of international fashion magazine publishing. International Review Of Sociology, 18(2), 267-281
Books (Available through UIUC Libraries )
Eicher, J. 2008. The Visible Self: Global Perspectives of Dress, Culture, and Society (3rd eds.). New York: Fairchild Books
McCracken, A. (2014). The beauty trade: Youth, gender, and fashion globlization. New York, New York: Oxford University Press.
Paulicelli, Eugenia, and Clark, Hazel, eds.(2008). Fabric of Cultures : Fashion, Identity, Globalization . Florence, KY, USA: Routledge
Maynard, Margaret. (2004) Dress and globalisation .  Manchester: Manchester University Press
About
[email protected]
Subscribe to our e-mail newsletter to receive updates.
Related Posts:
Reconceptualizing Citizenship and Civic Engagement from the Perspectives of Newcomer Immigrant and Refugee Youth
Sustainable Development Goal 5: The Role Men and Boys play in Gender Equality
The Meaning of Global/Globalizing Knowledge
International Day of Peace – September 21st
International Literacy Day!
cultural appropriation , cultural identity , fashion , fashion week , global fashion , globalization
Comments are closed.
New global studies books.
© 2023 Global Currents. All Rights Reserved.
my custom essay
Forget the all-nighters and find some writing inspiration with our free essay samples on any topic. It's time for you to nail your grades!
Globalization and Fashion
379 words 2 page(s)
The process of globalization that actively started in the middle of the twentieth century and continues until now has influenced the cultural and economic development of almost all countries of the world. One of the biggest industry that is developing thanks to globalization is fashion. Nowadays, practically all clothes one can buy in the USA is made in other countries, mostly developing ones. Such a tendency has both its advantages and disadvantages.
On the one hand, globalization has brought numerous benefits for the economies of the developing countries. Most people living in them suffer from unemployment and poverty.
Need A Unique Essay on "Globalization and Fashion" ? Use Promo "custom20" And Get 20% Off!
Therefore, when such companies as GAP, H&M, or Zara locate their fabrics in such states as Bangladesh and India, it leads to the increase in the number of working places. As a result, people get more chances to survive and provide their families with the necessities. In their turn, in the USA, customers have an opportunity to buy cheap clothes and change it every season following the latest trends.
However, there is the other side of the coin in the process of economic globalization. The problem is that not only adults but also children work at such factories. For example, there are numerous proofs that, in India, 10-years-old children made clothes for the GAP Company. More than that, the conditions in which people have to work are terrible. In Bangladesh, teenage girls are forced to work eighteen hours a day, and no one is responsible for their health and life. The problem is that, in case any accident occurs at those factories, the companies such as Zara and Walmart claim that they have nothing to do with it.
Summing up, globalization is a rather controversial phenomenon that has both advantages and disadvantages for people all over the world. On the other hand, it brings people in emerging countries more opportunities for the improvement of their lives and economic development of their states. On the other hand, in such conditions, any violations of laws and human rights are difficult to prove and, as a result, human life is viewed as nothing but a source of income. However, if one remembers that not money but people should be valued in the first turn, the globalization will definitely bring mostly good to humanity.
By copying this sample, you're risking your professor flagging you for plagiarism. Why not get a unique paper done for you?
on your first order
Use code: CUSTOM20
As Putin continues killing civilians, bombing kindergartens, and threatening WWIII, Ukraine fights for the world's peaceful future.
Fashion and Gender: Globalization, Nation and Ethnicity Essay
Introduction, fashion and gender, globalization, nation and ethnicity, list of references.
We will write a custom Essay on Fashion and Gender: Globalization, Nation and Ethnicity specifically for you for only $11.00 $9.35/page
807 certified writers online
Fashion may be generally taken to represent the trends in style particularly in dressing, accessories as well as in beauty enhancement. In this context, fashion is taken to be the mode of clothing in relation, glamour, style and splendor considering personal appearance, identity as well as the cultural and social significance. Today, fashion is changing drastically to compose fashion trends, which is very relevant in the contemporary society as it's reflected in the new colorful and stylish designs. Fashion portrays the manner of thinking and flexibility in generating new ideas and may emphasize other aspects such as architectural, technological, historical, recreational, political, and economic standpoint through self expressions. In addition, it contains a degree of escapism that sometimes individuals take advantage of, in a given setup. However, it is important to note that the mode of dressing carries a strong message that is so powerful that it depicts not only an individual's personal identity but also the cultural norms that a person is associated with (Bennett 2005). The fashion industry is a free one where intellectual property is not necessarily emphasized since anyone can copy any other persons' mode of dressing especially from public figures. If intellectual property rights would be imposed, it would distort the trends and creativity which composes the success of the industry. Nevertheless the copying of ideas especially by huge firms reduces competition and most importantly, suppresses the smaller upcoming small and medium enterprises. Fashion in a way of self expression which comprises the diversity in therefore makes life more enjoyable. It reflects the society's norms such as social strata, profession and cultural values through the popular styles especially if it is repeated from one generation to another. Interestingly, what is out of fashion today may be fashionable in another generation, which is especially broadcasted through the media essential in marketing and merchandizing current trends (Davis, 1994).
Gender is more socially established than it is biologically. It is a blend of social relations and communications that is exhibited in people's daily lives. Fashion reflects the attitude embraced by a given society but sometimes also acts as an agent of change especially regarding gender stereotyping. Gender codes that are said to be unacceptable include the fashion trends where the society expects that gender stereotypes should be clearly defined through modes of clothing. Therefore, fashion portrays the gender associations in a society. In the twentieth century for instance, men fashion was designed to emphasize the workplace (Craik 1994). By then, a woman's place was in homemaking. Industrial revolution however, altered these gender roles where women were incorporated in the workforce. This caused a masculinity shift especially portrayed in the fashion industry. Initially fashion depicted women as a substance of consumption and dependent to men while males were portrayed as a substance of production. However, this was modified since industrial revolution where emancipation put the women at the forefront as a producer and men as consumers thus, saw creation of gender hierarchies (The University Guide 2008). The corporate world is marked by suits that try to portray men as bearers of wealth, power and influence. It is all weather and emphasizes on minimal body structure in which, a suit has become a universal language in the corporate world. As a result, the suit is taken to depict cohesiveness in the masculine aspect which disregards individual traits but instead shows authority and masculine identity. In comparison, the feminine suit in the corporate world has signified a shift in gender roles where women now demand authority. However, their depictions are not as precise as those of the males since they are designed to put emphasis on their curves which is not only attracts the society's attention on the current position of a woman but also demands conviction that she is able to incorporate their sexuality into the powerful status in the corporate world. Nevertheless, Fashion has been taken to show the sexual preferences of individuals in the world. For instance, in the twentieth late century the gay community utilized fashion to depict their sexual orientation and unity. To gain this attention, they chose to put one earring where they could identify themselves and help the society identify with them. In other instances, the earring was worn in a specific side for them to figure out whether a gay was playing a woman or a man's role. Unfortunately, the hip-hop culture has distorted the initial meaning of having an earring. They have taken it as a fashion statement although it has compromised the initial meaning. Currently, a male putting on an earring is aimed at commanding a social status since these earnings are often diamonds to depict wealth. Therefore, sexual orientations are no longer identified through earrings because the society has to some degree embraced the gay community, which no longer has to stand out ('The University Guide' 2008). Fashion journalism at times use clothing to depict masculine identity in given sectors. For instance, certain institutions shows male dominance by their dressing codes while other are standard. Some men's uniforms show masculinity and their compliance to order rather than their individuality. Besides, women sexuality is overemphasized in the contemporary fashion designs which portray women as sexual objects. It is therefore right to conclude that fashion depicts the nature of interaction that exists between males and females where women are not able to stand on their own and have no power over vital aspects in life. Men on the other hand are depicted as having authority over situations in fashion images (Black 2004). Why would such depictions be taken lightly and even achieve persuasiveness on the consumers? This might be due to the fact that the societal values are clear and therefore fashion just resonates within those values. For instance, the 1950s fashion emphasized consumerism which was so prevalent in the society since before then, the world war left impoverished individual who took fashion as a way of life for the elite (Miles 1998). Thus the 1950s reawakened the fashion industry where mass production was necessitated and fashion journalism picked up. Women fashion was marketed through cinemas as well as photographs. In 1960s social transformations utilized fashion to explicitly idolize feminism (Negrin 2008). Since then, fashion has been more realistic as the globalization process through super models meant to signify interracial and classical beauty and technological advancement (Crane 2000). In various societies, gender is plays an important role in determining the designs. Sometimes, trends are set with regard to the taste of the opposite sex. This is for instance indicated where feminine clothes are fashioned with the masculine taste in mind. Strong gender lines are depicted in fashion but currently, the fashion industry has tried to achieve gender neutrality in designing new trends. Sometimes, fashion has been applied in destructing gender stereotypes through cross dressing. All the same, typical feminine clothing put emphasis on sexuality through highlighting their silhouette while typical masculine wear are designed to highlight wealth and power. This is contrasted with the nineteenth century fashion where gender and class strata were the core determinants (Leopold 1992).
Globalization has facilitated the creation of a global community and a universal language in the fashion industry. It is has made it easier to connect with each other through the use of technology such as the internet and developed transport. Therefore, ethnic difference has been condensed especially through the international media. The media is very significant in communicating the fashion trends especially through the eyes of public figures (Branston& Stafford 1999). Ethnic dress is put on by individuals to make them distinct from others while Western modes of dressing, accessories, and cosmetic styles are emulated and are highly distinguished as being Western in other parts of the world such as Asia. Globalization has established a world fashion that characterized the current fashion trends facilitated through easier interactions (Eicher 1995). The world has become a cosmopolitan region where the media such as the Cosmopolitan Magazine updates on the current trends by use of various universal languages. One such universal trend in fashion is the blue jean that is unisex and is widely embraced in many parts of the world. In other cases MTV for instance has enabled in the marketing of dressing code to the audience to appeal to the on their sense of style. In the current times, ethnic ware and world fashion are intertwined since what facilitates the changing trends in fashion involves indigenous fashions, personal identity, and being conversant on such trends. Influence from close peoples also dictates this since there sometimes arises the need to identify with the group and therefore fit comfortably. Ethnic identity through fashion sometimes has a meaning and lay. According to Eicher, ethnicity may be evaluated through "First, in respect to a social structural level; second, as a pattern of social interaction; third, as a subjective experience of identity; forth, as expressed in relatively fixed patterns of behaviour and expressive emotional style. These patterns of behavior and expressive emotional style include styles of dress and the meaning associated with them" (1995, p. 296) The world is characterized by shifting identities through adding or reducing body images. For instance, the suit is universally embraced in the corporate as well as political world but both genders express a global communication. Africans who interacted with the westerns colonialist for example, emulated their clothing styles although it was later challenged when prominent leaders such as Nkrumah put on indigenous attire at the UN (Eicher 1995). Unfortunately, the ethnic dress is being eroded by the global trends in the fashion industry. In other instances, ethnic dress is kept for ritual and ceremonial purposes especially for females. World fashion is closely related to urbanization although not restricted to differentiating rural and urban residents since rural dwellers are also emulating the world fashion as portrayed in the media (Sturken & Cartwright 2001). The fashion industry is although craft based, entails mass productions which enables individuals to have alternatives aided by technological innovations. For instance, online purchasing handles varied consumer choices and at the same time, facilitate mass production. For instance, "Retailer Marks and Spencer introduced its own customized 'Design your own Shirt' service online in 2007, which was found in a recent Which? Study, to be better fitting…by better satisfying customer needs, it may be possible to reduce the rate at which fashion products are replaced" (Inns 2009 p. 70). The fashion industry has therefore aided in creation of a global culture. The face of fashion is heterogeneous, full of ambiguity and uncertainties.
Fashion images alter the societal perception and at the same time pose a major challenge towards their perception of gender. The media has facilitated significant changes in societal norms. Initially, there was a clear cutline on what should be incorporated in fashion and which should not unlike today where fashion images explicitly portray sexual orientation, sexuality etc (Macdonald 1995). It is clear then that gender interpretations in the society continue changing with time since as a result of globalization which, modify the attitudes that a society perceives with regard to fashion and gender. Globalization has condensed the world to become a unit but it has also enabled drastic changes in the fashion trends. Individuals from all over the world are now subjected to many choices of dressing in order to express a particular personal identity. Therefore, gone are the days when a fashion hierarchy had to dictate the emerging trends in fashion and therefore influence the choice of people. Thus the world fashion, is characterized by a number of fashion options rather than being dominated by a single one, hence flexibility (Berger 194). As a result, a cultural phenomenon is created which has expressed the whole world into a single social setup where more ideas continue to generate.
Beger, A. A. 1998. The Postmodern Presence: Readings on Postmodernism in American Culture and Society . Walnut: Rowman Altamira Press. Bennett, A. 2005. 'Fashion', in, Culture and Everyday Life . London: Sage. Black, P. 2004. 'Ordinary People Come Through Here' Introducing the Work of the Beauty salon, in The Beauty Industry: Gender, Culture, Pleasure. London: Routledge. Branston, G. and R Stafford. 1999. Representations, in the Media Students Book . London: Routledge. Craik, J. 1994. Fashioning masculinity in J. Craik: The Face of Fashion . London: Routledge. Crane, D. 2000. Fashion and its Social Agendas: Class, Gender, and Identity in Clothing . London: University of Chicago Press. Davis, F. 1994. Fashion, Culture, and Identity . Chicago: University of Chicago Press. Eicher, J. B. 1995. Dress and Ethnicity: Change Across Space and Time . New York: Berg Publishers. Inns, T. 2009. Designing for the 21st Century: Interdisciplinary Methods and Findings, Volume 2 . Farnham, England: Gower Publishing, Ltd. Leopold, E. 1992. ' The Manufacture of the Fashion System' in J. Ash and E. Wilson eds; Chic Thrills . London: Pandora. Macdonald, M. 1995. Refashioning the Body. in Representing Women: Myths of Femininity in the Popular Media . London: Edward Arnold. Miles, S. 1998. ' Consuming Fashion' in S. Miles Consumerism as a Way of Life . London: Sage Negrin, L. 2008. Feminism and Fashion, in Appearance and Identity: Fashioning the body in postmodernism . Basingstoke: Macmillan. Sturken, M. and L. Cartwright. 2001. Spectatorship, Power and Knowledge, in Practices of Looking: an Introduction to Visual Culture . Oxford: Oxford University Press. The University Guide. 2008. Ideas on Gender and Sexuality in Contemporary Fashion Images . World Press. Web.
Need a custom Essay sample written from scratch by professional specifically for you?
Chicago (N-B)
Chicago (A-D)
IvyPanda. (2019, December 2). Fashion and Gender: Globalization, Nation and Ethnicity. https://ivypanda.com/essays/fashion-and-gender-globalization-nation-and-ethnicity/
IvyPanda. (2019, December 2). Fashion and Gender: Globalization, Nation and Ethnicity. Retrieved from https://ivypanda.com/essays/fashion-and-gender-globalization-nation-and-ethnicity/
"Fashion and Gender: Globalization, Nation and Ethnicity." IvyPanda , 2 Dec. 2019, ivypanda.com/essays/fashion-and-gender-globalization-nation-and-ethnicity/.
1. IvyPanda . "Fashion and Gender: Globalization, Nation and Ethnicity." December 2, 2019. https://ivypanda.com/essays/fashion-and-gender-globalization-nation-and-ethnicity/.
Bibliography
IvyPanda . "Fashion and Gender: Globalization, Nation and Ethnicity." December 2, 2019. https://ivypanda.com/essays/fashion-and-gender-globalization-nation-and-ethnicity/.
IvyPanda . 2019. "Fashion and Gender: Globalization, Nation and Ethnicity." December 2, 2019. https://ivypanda.com/essays/fashion-and-gender-globalization-nation-and-ethnicity/.
IvyPanda . (2019) 'Fashion and Gender: Globalization, Nation and Ethnicity'. 2 December.
EarRing Product Business Project
"Girl With a Pearl Earring" by Johannes Vermeer
Paintings by Michelangelo and Vermeer Comparison
Exhibition in the Museum of Fine Arts in Boston
Fashion and Identity
Fashion Marketing and Trends for Women
Women's Fashion: A Little Black Dress
Women's Fashion in the Chinese Culture since 1978
Advantages of Wearing a Fashionable Dress
Fashion in Clothing, Music, and Moods
Fashion Styles in 19-20th Centuries
Fashion in the Movie "Zoolander"
Designer Zuzana Licko
The Oiled Paper Umbrella
Shoe Obsession Exhibition
24/7 writing help on your phone
To install StudyMoose App tap and then "Add to Home Screen"
The Impact of Globalization within the Fashion industry
Save to my list
Remove from my list
Throughout history, the fashion industry has played a significant role in popular culture for people all over the world, who are different ages, races, shapes, and sizes. Fashion is being creative and expressing your inner beauty whether you're the designer, the stylist, the model, or even the buyer. The style of dress establishes a person's unique individuality that represents not only who they are on the outside but how they are feeling on the inside. The Fashion Industry has also made a major impact on people when it comes to boosting their confidence.
It has demonstrated how to gather emotions and represent them through clothing and accessories. A simple hair color change, a new outfit, the latest pair of shoes, and maybe even a little make-up can transform one from average to extraordinary in a matter of minutes. But fashion is more than just how you decide to dress or mismatch styles. It is the influence of society's definition of beauty that humanity grasps in order to define themselves and connect with other cultures.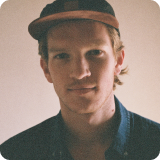 Proficient in: Fashion Industry
" This writer never make an mistake for me always deliver long before due date. Am telling you man this writer is absolutely the best. "
I believe having fashion sense gives people the opportunity to have a positive and open-minded outlook on life.
However, there is more to the industry and the culture within it than most can imagine. Fashion can be examined sociologically, environmentally, historically, and economically. Considering that "the encounter between the world's cultures and the combinations of traditions and events is rooted in its creative process" (Ling, 2011, p.107). With the help of international media, the ability of designers to inspire and motivate others about fashion across the world has been made available.
By clicking "Check Writers' Offers", you agree to our terms of service and privacy policy . We'll occasionally send you promo and account related email
You won't be charged yet!
Acknowledging the possibility that "a combination of one designer and another, or one style and another, is not only common in the creative process; rather, this leads to the formation of a new creation" (Ling, 2011, p.107). The constant growth of globalization allows consumers to receive access to newly reinterpreted styles and trends globally. It has also been stated that "in design studies, fashion tends to be perceived as the frivolous little sister to product design" (Skov, 2002, p. 555). The global fashion industry is also known to be the retail sale of apparel around the world. This particular industry has great potential to help change the average way of living.
Looking at the industry from a business perspective, it includes much more than just clothes, accessories, and shoes. The manufacturing, distribution, marketing, advertising, branding, importing and exporting of fashion also plays an important part in this industry. Billions of people are employed within the fashion industry. For example, "Southern California is thus now the largest clothing manufacturing centre in the US in terms of employment" (Scott, 2002, p. 1288). Globalization develops an open market and free trade allowing opportunities for the less fortunate countries to be competitive. In addition, "Hong Kong's wholesale markets offer all kinds of specialized materials and fashion information from all parts of the world" (Skov, 2002, p. 554) with strong dependence on the many designers, stylists, critics, models, sellers, buyers, and stores involved.
The fashion world is a very competitive industry. Therefore, when it comes to exporting the buyer is in control. The designer has to be able to create unique designs in large bulk at the right price. In fact, "small-scale entrepreneurs have access to highly specialized manufacturing facilities, ensuring that short runs of sophisticated garments can be produced speedily and in high quality" (Skov, 2002, p. 554). Since the designer exports to consumers from parts all over the world, their designs will probably be adjusted to satisfy each buyer. Actually it's been stated that "Hong Kong overtook Italy to become the world's largest clothing exporter in 1973 [Hong Kong Review 1982]." (Ling, 2011, p. 110).Which demonstrates that there has been competitiveness in the industry for quite some time.
In addition to the developing world that is currently producing most of our clothing, price has seemed to outweigh quality. It may look to be the latest trends shown in the hottest fashion magazines but they are actually just imitations. Yet, they are still available to purchase thanks to fast fashion . This happens to be "centered around relatively inexpensive, cheaply made designer knockoffs that go in and out of style faster than the traditional cycle of four fashion seasons" (Cohen, 2011, p. 12). With globalization in mind, companies are now able to provide high demanded clothing at low prices. And since it is cheap, they sell more of it. It is often said that "consumers in the United States are gravitating toward lower priced attire over high quality, longer-lasting clothing. But the opposite holds true in the Japanese market" (Cohen, 2011, p. 12). On the contrary, "the recent trend in Hong Kong has been a sharp shift away from cheap quantity to finer quality" (Karnow, 1964, p. 24).
There's no surprise when it comes to the expansion of global designers and the influence impacted on today's youth. Commendable designers and brands such as, Christian Dior, Versace, Ralph Lauren, Chanel, and, Dolce & Gabbana have set excellent examples and left behind big shoes to fill. Illustrating that "the individualism of fashion design is strengthened in the design schools where they are forced to rely on their own ideas and experiences through project work" (Skov, 2002, p. 559). The range of cultures and artistic abilities of such popular labels have allowed potential designers to enter the fashion world and appeal to crowds of great variety.
Even though the World Wide Web and fashion runways are beneficial sources for designers to present their work, they are not the only options. Leaving us with the "fashion exhibitions in a gallery or museum setting [that] have impact on the world of design" (Mears, 2008, p. 118). Art museums and/or galleries dispense knowledge of history. Despite the issue that "this practice would seem odd in most Western countries today, it is actually a reflection of how art was commonly shown in the late nineteenth and early twentieth century in the United States and Europe" (Mears, 2008, p. 102). Today's fashion is basically a recreation of what used to be in style 20 years ago.
Unfortunately there are some negative impacts of the fashion industry. Because of human nature, first impressions are judged by how a person looks and what clothing they are wearing. It has been established that "clothing is an important means by which young adults gain social appreciation and develop positive self-esteem" (Ersun & Yildirim, 2010, p. 314). Therefore, people tend to focus on the latest trends advertised in the media in order to establish a popular social identity. Unsuccessfully, the images that are being perceived by the industry aren't quiet achievable which results in many people beginning to starve themselves or rely on plastic surgery to obtain a more desirable appearance.
Assuming that "fashion, which stresses constant change, urbanity, and secularism…" (Mears, 2008, p. 103) can also can break down one's self-esteem and change the perception of a whole country. The fashion industry has so much attention focused on making an expensive impression that it sends the message of materialistic items being more important than having a great personality. Though it is understandable that "in order to succeed in the increasingly competitive fashion market they strike to establish a distinctive and recognizable style" (Ling, 2011, p. 107). By trying so hard to stand out, they are really just blending in.
The fashion industry has also been accused of violating labor laws in reference to sweatshops. Companies look for workers and young children in third world countries that are willing to work long hours for low wages. In fact, "a major proportion-probably the majority-of the labour force in the southern Californian clothing industry consists of low wage immigrants, mainly of Asian and Hispanic origin" (Scott, 2002, p. 1290). Because less developed countries are not protected by labor laws, hard workers are being taken advantage of. For instance, "the tailoring groups negotiate the price of each style on the basis of the labor involved, and wages within the teams vary with the workers' skills" (Karnow, 1964, p. 29). Yet consumers still search for cheaply priced clothing and forget all about the people who are dedicating their hard work and time to make them.
With all aspects taking into consideration, the fashion industry still stands to be more helpful than harmful. Fashion inspires people to come out of their shell and lets them know that it is okay to be different and still be beautiful. It eliminates discrimination and unites countries internationally. Diversity is such a major factor that "the demand for new, innovative and changing styles from the fashion industry pushes it to look to other cultures for the novel and exotic" (Ling, 2011, p. 107). Dictionary.com defines beautiful as "having qualities that give great pleasure or satisfaction to see, hear, think about, etc.", which is what the fashion industry endorses. Clothes were made to cover the naked body not hide natural beauty. Instead, clothing enhances our physical features.
Furthermore, "fashion design is an increasingly individualistic profession" (Skov, 2002, p. 559). Even though trends are often duplicated, the fashion industry allows potential designers to use their creativeness and exclusive ideas in order to bring something new to the table. Fashion schools actually educate about the specifics of the industry and offer opportunities to build a career from it. Fashion education would be a great learning experience because it "involves 'the whole person' to the extent that it is impossible to draw a line between professional creative skills and self-expression" (Skov, 2002, p. 559).The fashion industry supports freedom while opening many doors of endless possibilities. The future of fashion is very unpredictable, yet it is still commonly underestimated. Even though the fashion industry is mainly known for its control over society's view on others, the affect individuals have on the industry is much greater.
Many feel as if the fashion industry only takes interest in people who are physically fit and have perfect features, which is not necessarily true. Numerous brands focus on a variety of shapes, sizes, and age ranges. As a matter of fact "clothing stores in Japan target older consumers, who are likely to be more interested in long-lasting quality than keeping up with the latest styles, while American advertising targets younger consumers interested in just the opposite" (Cohen, 2011, p. 12). Maternity and plus size sections have also been incorporated in department stores. This has provided opportunities for models strictly in those categories, to advertise and become a part of the fashion industry. Additionally, magazines often publish helpful articles on how to spice up old wardrobes or share tips on choosing new styles.
In conclusion, it is apparent that fashion exists dynamically across the globe. Distance is irrelevant when it comes to the interaction with other countries. Since clothes are designed in one country, manufactured in the next, and then sold worldwide there is no doubt that the fashion industry is anything less than globalized. Due to the constant development of various clothing styles and the significant amount of employees in this industry, fashion is considered a billion dollar business. As the industry grows and adapts with many diverse cultures, it continues to encourage the creative mind in achieving higher self-esteems because all individuals want to look and feel attractive. An appealing appearance represents an investment made within and communicates a person's popular status in society. It also reveals the change of fashion history over time. Despite its confliction with reality and unrealistic expectations of the 'norm' persuaded by fashion, the media is still an essential piece of this industry. Becoming accessible to the public, the media allows brands to connect with and receive feedback from their customers. Without the involvement of the social media, designers wouldn't be able to display their ideas of future fashion trends globally.
Ultimately, the fashion industry gives people the opportunity to express their definition of beautiful by allowing them to illustrate personal interpretations of originality through clothes and combine styles from different countries. Fashion strengthens confidence, motivating the humankind to look good and feel even better. It's not about what you see on TV, the expensive designer clothes, or trying to reflect models. Fashion symbolizes a unique personalized style. Analyzing people in this industry, some may feel as if fashion is just a career or maybe even just a hobby but it is easily forgotten that for many, fashion is their life. And at the end of the day, beauty comes from within.
Cohen, A. M. (2011). Fast Fashion: Tale of Two Markets. Futurist, 45(5), 12-13. Retrieved November 12, 2012, from EBSCOhost database.
Dictionary.com (2012). Retrieved November 12, 2012, from http://dictionary.reference.com/
Ersun, N. A., & Yildirim, F. (2010). Consumer Involvement and Brand Sensitivity of University Students in Their Choice of Fashion Products. Marmara University Journal of the Faculty of Economic & Administrative Sciences, 28(1), 313-333. Retrieved November 28, 2012, from EBSCOhost database.
Karnow, S. (1964). Fashions: The Asian Rag Race. Saturday Evening Post, 237(3), 24-31. Retrieved November 12, 2012, from EBSCOhost database.
Mears, P. (2008). Exhibiting Asia: The Global Impact of Japanese Fashion in Museums and Galleries. Fashion Theory: The Journal of Dress, Body & Culture, 12(1), 95-119. Retrieved November 12, 2012, from EBSCOhost database.
Scott, A. J. (2002). Competitive Dynamics of Southern California's Clothing Industry: The Widening Global Connection and its Local Ramifications. Urban Studies (Routledge), 39(8), 1287-1306. Retrieved November 12, 2012, from EBSCOhost database.
Skov, L. (2002). Hong Kong Fashion Designers as Cultural Intermediaries: Out of Global Garment Production. Cultural Studies, 16(4), 553. Retrieved November 12, 2012, from EBSCOhost database.
Wessie, L. (2011). From 'Made in Hong Kong' to 'Designed in Hong Kong': Searching for an Identity in Fashion. Visual Anthropology, 24(1/2), 106-123. Retrieved November 12, 2012, from EBSCOhost database.
The Impact of Globalization within the Fashion industry. (2016, Aug 08). Retrieved from http://studymoose.com/the-impact-of-globalization-within-the-fashion-industry-essay
"The Impact of Globalization within the Fashion industry." StudyMoose , 8 Aug 2016, http://studymoose.com/the-impact-of-globalization-within-the-fashion-industry-essay
StudyMoose. (2016). The Impact of Globalization within the Fashion industry . [Online]. Available at: http://studymoose.com/the-impact-of-globalization-within-the-fashion-industry-essay [Accessed: 2 Mar. 2023]
"The Impact of Globalization within the Fashion industry." StudyMoose, Aug 08, 2016. Accessed March 2, 2023. http://studymoose.com/the-impact-of-globalization-within-the-fashion-industry-essay
"The Impact of Globalization within the Fashion industry," StudyMoose , 08-Aug-2016. [Online]. Available: http://studymoose.com/the-impact-of-globalization-within-the-fashion-industry-essay. [Accessed: 2-Mar-2023]
StudyMoose. (2016). The Impact of Globalization within the Fashion industry . [Online]. Available at: http://studymoose.com/the-impact-of-globalization-within-the-fashion-industry-essay [Accessed: 2-Mar-2023]
Globalization Within the Hospitality Industry Pages: 2 (455 words)
Fashion Icon & Fashion Leader Pages: 8 (2342 words)
Fast Fashion Fashion is characterized as an articulation that Pages: 4 (956 words)
Fashion Marketing Concept. The function of Fashion Marketing Pages: 5 (1432 words)
Fashion in a Time of Crisis: A New Outlook on Fashion Pages: 3 (831 words)
An Examination of Fast Fashion in the Book Fashion Marketing by Tony Hines and Margaret Bruce Pages: 3 (741 words)
The Globalization of Fashion Pages: 8 (2346 words)
Globalization and Fashion Pages: 4 (1134 words)
Globalization - Has Globalization Made The World More Or Less Secure Pages: 9 (2442 words)
Globalization and unemployment globalization Pages: 4 (929 words)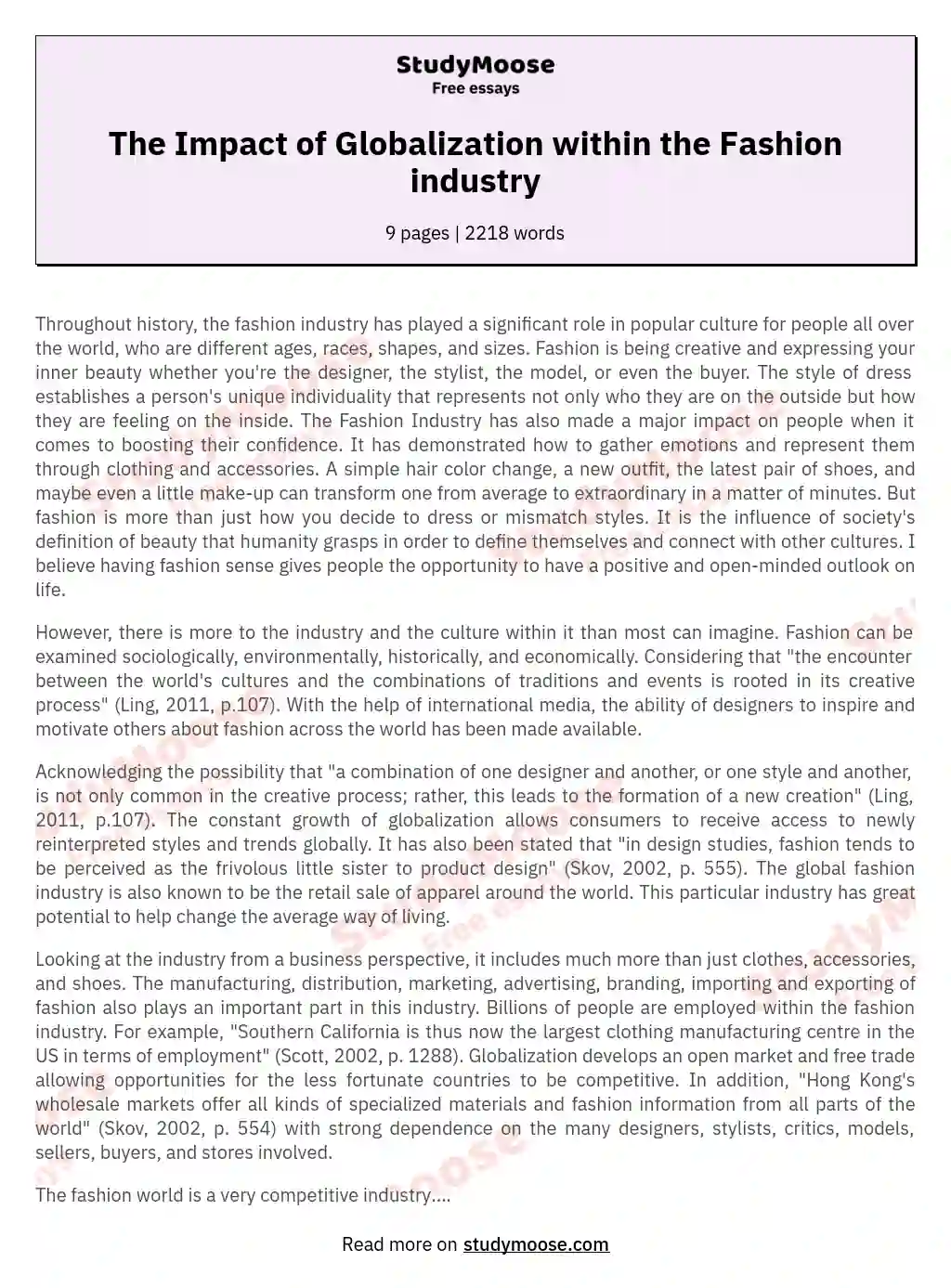 👋 Hi! I'm your smart assistant Amy!
Don't know where to start? Type your requirements and I'll connect you to an academic expert within 3 minutes.

RESEARCH PAPERS AND ESSAYS
ESSAY TOPICS
PRESIDENTS OF THE UNITED STATES
Joseph Robinette Biden
Donald Trump
Barack Obama
States Ranked by Size & Population
States Ranked by Date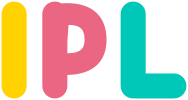 Pros And Cons Of Globalization In Fashion
Silver trade.
During the time period of the 1570s to the 1750s, Spain and Asia dominated the silver trading network. Most of the silver distributed across the world came from their ports or ports in other countries controlled by them. Silver was beginning to be used across all aspects of life; silver was used as currency, traded for foreign luxuries such as Asian porcelain and silks, and was considered to be one of the most valuable traded goods. The silver trade that commenced among Spain and Asia affected the globe by enabling the wealthy to obtain and become accustomed to many luxury exports, yet not allowing the poor to have enough silver to fulfill necessary domestic affairs, and the trade made the silver supply very scarce and inflated the value of
Annotated Bibliography On Fast Fashion
1) Anguelov, N. CRC Press. (September 2015) The dirty side of the garment Industry: fast fashion and its negative impact on environment and society.
Living In The Gilded Age
The Gilded Age was to describe America in the late nineteenth century. The outside of the US seemed glamorous and splendid alongside industrial development and massive economic growth. However, the dark sides were hidden beneath it.
Business Ethics: Ethical Ethics In Sweatshops
Since the rise of globalization and the introduction of offshoring/outsourcing, sweatshops have been an ethical issue in question. In these "sweatshops", workers slave away for long hours in unsafe work conditions and are paid little in the end. Yet these same sweatshops also employ millions of men, women, and yes—children, drastically improving the economies in the countries they exist in. Sweatshops are a bittersweet necessity for the developing countries of the world, however, it is unethical for corporations to take advantage of the cheap and convenient labor in sweatshops to produce their products on the basis of economic need. As sweatshops are necessary yet unethical, it is imperative that they are rehabilitated over time rather than
The Next Black Film Analysis
This documentary tackles the question of fashion's future from various angles meeting with businesses and designers who present multiple yet often similar viewpoints on the future of sustainability, technology and mass production. The film answers some of the industry's major concerns regarding topics like fast fashion, wearable technology, future washing needs and ways of making the clothing industry more sustainable.
Sweatshops Impact On Society
The global garment industry, worth more than $400 billion dollars today, is a very lucrative industry. Garment factories in developing countries working for retailers in developed ones shows how efficiency is increased and every party can benefit through outsourcing of labour from developed countries; retailers and consumers get clothes at cheaper prices while employment is provided to areas plagued with poverty. However, it is evident that many of these garment factories are sweatshops, which are factories and businesses that violates local or international labour laws, such as providing workers with atrocious working conditions, providing minimal compensation or even employing child labour. Like it or not, many of our clothes does not come ethically and they have probably encouraged labour exploitation in one way or another. How have sweatshops benefitted society or caused harm to it? This research paper will identify and analyse the significance of sweatshops, reasons for its prevalence and compare its positive and negative impacts on society.
Nike's Advantage Of Globalization
There are many familiar organizations that have successfully used globalization to expand markets and profitability. One of such organization is Nike Inc. Established in 1964 with the name 'Blue Ribbon Sports' (BRS) by Phil Knight and Bill Bowerman, the organization began as a distributor and importer of Japanese running shoes before embarking on a project to design its brand, which has become a household name in sportswear industry (O 'Reilly, 2014).
Essay On Ethics And Ethical Issues In The Fashion Industry
Global warming, pollution and climate change are issues that are widely discussed nowadays. This brings consumers to get more involved in researching the material content of the clothes they are wearing and their impact on the environment. As a matter of fact, manufacturers are frequently blamed by the consumers for releasing harmful chemicals in our ecosystem. This drives companies to grow their concern over sustainability and ethical issues, especially in the fashion industry (Moisander & Personen, 2002). Global companies such as Adidas, H&M or Reebok have been launching recycled and sustainable products, and words such as "fair trade" or "organic" are increasingly being used in marketing. However, most clothing apparel still raise ethical
The True Cost
More education should inform more people globally to understand to ongoing issues with the garment industry to evoke global change. Consumers should be informed as to why prices of apparel should not be at the inexpensive cost that it is now, because of the underlying reasons of how the company gets the clothing to that price. Inexpensive, fast fashion from stores like H&M, Forever 21, and Joe Fresh may seem most budget friendly but are not environmentally or sustainable globally. The demand for fast fashion should be brought to political action to help make a global change for the endangered workers of the garment industry. Overall, "The True Cost" does an outstanding job at pointing out the impacts of consumers and their fast fashion choices. Demonstrating the work that goes into making their clothes and why the workers are the ones paying the
Sociology Of Fashion
Fashion can find expression and be coded by materially and visually in forms of color, shape, texture and branding, and must be created and spread inside cultural fields combining local and global systems.
Pestel Analysis Of Clothing Industry
This critique is a reflection of Strategic Industry Analysis of clothing Industry in United Kingdom, Italy and France. To achieve such aims, data were collected, reviewed and analyzed within the industry. By so doing, primary tools were exploited to give an in-depth information, these include: Orbis database, companies' web pages as well as academic and non-academic literatures. Due to limited information from countries' perspective (language barriers), this paper will analyze the European union clothing industry as a whole, in term of the development, the competitiveness and the disparity between top and bottom players in regards to financial performance.
The Impact Of Globalization In The Fashion Industry
Driving forces provide a framework to decide where and how to exercise market leadership. In this case, globalization is one of the main driving force that affect the fashion industry. Gap was recognized as a must have brand. However, through the years it has been losing competitive advantage due to the continual change. During the last years, Gap has been facing struggles because of its clothing design and faltered misjudgment fashion trend. As a result, the company has suffered for disappointing earnings and sales. One of the reasons is because in the attempt to turn around the company, the raw material and labor cost increased which lead to an increase of 20% per item. As a result, now the company is facing struggles because foreign competitors such as Zara, H&M, Walmart and Target are stealing its customers with cheaper and fresher fashion. Another driving force that affects the fashion industry is the information revolution. The instant availability of information and instantly interaction are the implication that has changed the nature of competition in the fashion industry. For example, a global style has been created across borders and cultures fashion as images in social media and internet are instantly distributed around the world. The company cannot longer rely on the traditional factors of production to provide a sustainable competitive advantage, but must look how they can exploit its knowledge acquired through the years in order to gain competitive advantage
Essay On Fast Fashion
Emergence of fast fashion has brought a drastic change in the fashion industry on a global level. Over the past decade it has brought a significant development in the retail sector as well as consumer behavior. This essay highlights the challenges and the opportunities as well as short term and long-term impacts of fast fashion on the industry.
Disadvantages Of Fast Fashion
Fast fashion became widespread. It is fast to buy, cheap, and coxcombry, so there are a lot of advantages. However, there are several issues. The most terrible reason for pollution problem is high-volume production. High-volume production seems to be good, but it needs huge amount of materials and chemical things. For example, cotton is one of the important material for making clothes, but using cotton needs a lot of water. According to Alternet, the writer says "While cotton, especially organic cotton, might seem like a smart choice, it can still take more than 5,000 gallons of water to manufacture just a T-shirt and a pair of jeans. Synthetic, man-made fibers, while not as water-intensive, often have issues with manufacturing pollution and sustainability" (Sweeny Glynis). Moreover, According to Fast Fashion and The Ecosystem, "The wasted clothing ends up hanging out in landfills where it stays and pollutes the ground and water. Fast fashion clothes are manufactured using synthetic, inorganic materials" (Fast
Disadvantages Of Globalisation Essay
In my perspective, globalisation is a practice by which the world is becoming progressively connected as a result of immensely increased trade and cross culture diversity. Globalisation enhances the use of outsourcing and offshoring products. The biggest companies are now not only national firms but are replaced by multinational corporations with subsidiaries in many countries. Its outcomes in our lives, being intertwined with people in all parts of the world via the food, the dress code, the music, the information we get and the ideas we hold. The main classification of globalisation are Economic Globalisation, Political Globalisation, Social Globalisation. While other types of globalisation include: Environmental Globalisation, Financial Globalisation, Cultural globalisation, Military Globalisation, Technological Globalisation and Ecological Globalisation.
More about Pros And Cons Of Globalization In Fashion
Related topics.
Bureau of Labor Statistics
Consciousness
Organic food
The Essay Writing Experts UK Essay Experts
Disclaimer: This is an example of a student written essay. Click here for sample essays written by our professional writers.
View full disclaimer
Any opinions, findings, conclusions or recommendations expressed in this material are those of the authors and do not necessarily reflect the views of UKEssays.com.
Effect of Globalization on Japanese Fashion
Reference this
If you need assistance with writing your essay, our professional essay writing service is here to help!
Introduction
Aims and objectives.
To locate fashion in a theory of globalization that accounts for interaction between local and global trends and conditions.
To determine the overall effects of globalization on fashion, including both positive and negative effects.
To apply this theory to the case of Japanese historical and current fashion from 1980 to today in order to show the evolving interaction between global and local trends and resulting the development of a series of unique fashion movements.
Research Approaches
Literature review, globalization, globalization and fashion, fashion in japan, logos and superlogos, street fashion and youth.
Our academic experts are ready and waiting to assist with any writing project you may have. From simple essay plans, through to full dissertations, you can guarantee we have a service perfectly matched to your needs.
Interviews and Media
Kenada, a (30-40 years old) employed man
Noriko, a (30-40 years old) unemployed woman
Jun, a male (25-30 years old) student
Cite This Work
To export a reference to this article please select a referencing stye below:
Related Services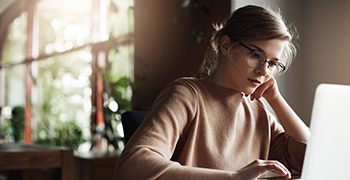 Essay Writing Service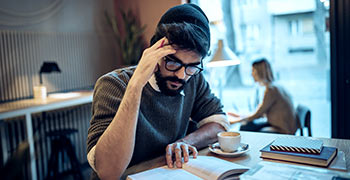 Dissertation Writing Service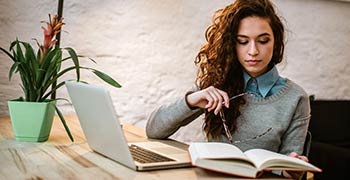 Assignment Writing Service
DMCA / Removal Request
If you are the original writer of this essay and no longer wish to have your work published on UKEssays.com then please:
Our academic writing and marking services can help you!
Find out more about our Essay Writing Service
Undergraduate 2:2
7 day delivery
Marking Service
Samples of our Service
Full Service Portfolio
Related Lectures
Study for free with our range of university lectures!

Freelance Writing Jobs
Looking for a flexible role? Do you have a 2:1 degree or higher?
Study Resources
Free resources to assist you with your university studies!
Dissertation Resources at UKDiss.com
How to Write an Essay
Essay Buyers Guide
Referencing Tools
Essay Writing Guides
Masters Writing Guides
Search Support Articles
*You can also browse our support articles here >
Change Region / Country
Here you can choose which regional hub you wish to view, providing you with the most relevant information we have for your specific region. If your specific country is not listed, please select the UK version of the site, as this is best suited to international visitors.
United Kingdom
United States
United Arab Emirates
Saudi Arabia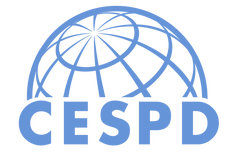 Center for Economic, Strategic & Political Discourse GLOBALISATION AND THE IMPACTS OF FAST FASHION
On the 29 th of June, the central government in India issued a directive banning 59 apps originating from China which was made on the basis of data privacy. Among these apps, two Shein and Romwe happened to be fast fashion companies, having scores of Indian consumers under their belt. This was apparent given that, since the ban, complains and threads of discussions were steadily rising across the internet regarding pending deliveries of orders which have now been stuck for over a month. On a closer look, having been around for eight years, these companies had made their presence felt in respective markets by relying mostly on digital marketing and bloggers, climbing to become one of the most popular e-commerce apps in several countries around the world. fast fashion whether we are aware of it nor not has become a part of everyone's life in one way or the other. Having affordable trendy clothes has become second nature with strings of malls having various stores catering to everyone. This trend is not mere coincidence but a product of Globalization. In addition to the noticeable advantages, the relation between fast fashion and globalization is a complex and multi-dimensional phenomenon that consists of many parts, not all of which are positive.
Modestly put, globalization is the economic and social process whereby global markets and cultures increasingly dominate local markets and cultures. Consequently, the fashion industry has opened up to a variety of new styles, influences, and methods of production. Fashion trends have become more readily available to consumers all over the world. Through the use of a global assembly line, fast fashion has increased production speed to match the rapid appearance of new trends while at the same time lowering prices. Online shopping has also made fast fashion more accessible, with deals—and the momentary pleasure they provide—by being merely a click away. Fast fashion retailers like Zara and Forever21 tap into the consumer's desire to have a variety of the latest trends at low cost. In most western countries, this product of globalization has transformed shopping into an almost pleasurable activity for when they see a desirable piece of fashionable clothing coming with a low price, it elicits a natural response to shop and thereby produces pleasure ( Knutson, Rick, Wimmer, Prelec, and Loewenstein 149 ).
Among other things, Fast Fashion stays in the game by making optimal use of the supply chain. Globalization has provided the low-cost labour and international markets necessary for the creation of a global assembly line, which allows for cheaper and faster production of clothing. Furthermore, in fast fashion, large retailers purchase their clothing from a number of manufacturers located all around the world and it is them who do the marketing. But the question arises. How are the fast fashion houses able to make the latest fads available to consumers on a regular basis? Store managers through the use of information technology (IT), track what is selling and what is not selling and relay that information to the corporate headquarters in addition to live updates on what products customers want but cannot find in the stores. Therefore, the in-house designers have immediate access to detailed statistics, which enables them to create the next wave of designs quickly which once made is outsourced to a factory where immense quantities of materials and a ready supply of labour are easily obtainable.
Take for example the banned app Shein . Shein has no physical stores but it buys a huge amount of clothing directly from various vendors. Owing to the large quantity being bought, Shein gets discounts. These vendors who usually happen to be third world economies offering these ridiculously low prices to Shein or other fast fashion companies like Inditex or Primark are capable of offering these prices because their workforce is very cheap in countries like Bangladesh, and as the demand increases, the prices get better. As a result, women and children must work double shifts or even more hours to produce large quantities everyday, because whoever offers the lowest price among the vendors gets to sell more. Although very few details have been divulged about the supply chain of Shein , it is found that most of its clothes are made with polyester, nylon and other synthetic fabrics for which it has received wide criticism regarding its environmental impact.
Widely used by manufacturers catering to fast fashion labels, polyester fabric is known to shed microfibers which being minute, easily pass through sewage and wastewater treatment plants into our waterways where they become a serious threat to aquatic life due to their inability to biodegrade. When small creatures like plankton eat them, then travel up the food chain to fish and shellfish, eaten by humans. This can cause if not sickness then severe birth defects as shown in a documentary called The True Cost which shows serious birth defects in Indian cotton farmers' children. Another reason why its environmentally sustainable is that textile production releases carbon dioxide emissions, created primarily by global transportation and the use of heavy factory waste, both of which are essential to the cheap manufacturing process employed by fast fashion. Nevertheless, the growing demand for fast fashion remains to increase the waste produced from the textile factories, both in dyes and caustic solutions.
Adding to the environmental impact of fast fashion, the clothing made from these factories is simply not made to last and works on a wear-once basis. Keeping this in mind, a Conde Nast magazine called Glamour presented the "Cost per wear" calculator which has now been readily adopted by sustainable fashion interest groups. All this aside, Fast fashion retailers are concerned only with the bottom line that is in order to earn a profit, retailers must sell an enormous amount of clothing each year as the fast fashion business model is dependent on the consumer's desire to buy new clothing for every occasion. Many of these clothes are made cheaply and haphazardly, causing them to fall apart after one use, which results in the consumers buying more and more clothes. Consumers are almost made to think that clothes they buy are disposable as they are easily replaceable. The problem with this way of thinking is that the more people buy, the more they throw out. As a result, huge amounts of clothing are going directly into landfills, and being petroleum based fibers, they will remain in the landfills for decades ( Claudio 449 ).
Although industrial clothing machines exist, they represent a substantial investment for factories and to keep costs down, fast-fashion retailers depend on cheap labour in underdeveloped countries. Sweatshops have been around for decades, but with the increased demand brought on by fast fashion, they have considerably multiplied. Due to globalization, manufacturing can now be outsourced more easily to these sweatshops in countries where wages can be just a few dollars per day ( Ross ) like Mexico, China, Thailand, and Vietnam. Same with the vast underground economies of immigrant communities in cities such as Los Angeles, New York, and London. All of these factories are completely unsafe; the workers are subjected to harmful chemicals, poor working conditions, and abuse from managers. None of them are paid a suitable living wage, so employers can trap workers into continuing to work long hours at the factory in an attempt to earn enough to survive. Unfortunately, because the sweatshops are independent contractors, fast-fashion retailers bear no legal responsibility for the working conditions. Outsourcing to contractors is done as a resort to keep fast-fashion retailers' costs low and to avoid any fixed repercussions that could result in losses for their trade.
In addition to a decrease in quality, the production methods of fast fashion come with a higher ethical price, use pre-made designs as most of the clothes and accessories in their stores are a direct imitation or a copy of runway designs from around the world. Brands like Forever 21 and H&M have been described as prime examples of retailers doing so and changing only slight details. Appallingly, this practice is not illegal, because it so happens that fashion designs themselves are not copyrightable, except for elements like logos and certain prints. Taking advantage of this loophole, fast-fashion retailers copy the non-proprietary elements of a design, which is more than enough to sell to the willing mobs of consumers.
Francois Souchet of the Ellen Macarthur Foundation says "The reason we see so much waste happening is because we're producing more and more, and wearing the clothes less and less," says. The issue with the fast fashion model is that in order to produce so much clothing so quickly and so cheaply, unique designs need to be replaced with low-effort copies, skilled labour must be relieved with poorly managed sweatshops, and fine materials have to be discarded for their environmentally damaging counterparts that wear out in time for the next trend. In this light, fast fashion also forces higher-quality brands to adopt similar techniques just to compete. On one hand, globalization allows fashion retailers to reduce their production costs and be more competitive in a global economy while providing clothes for people of all classes. On the other hand, globalization in the fashion industry has also created tremendous ethical and environmental problems. In India, however the consumers are reported to be already more conscious of environmentally friendly fashion practices, and this awareness is only growing according to a Nielsen study from eight years ago.
According to a report by Business of Fashion and Deloitte, India's fashion market will be worth $59.3 billion by 2022, making it the sixth largest in the world, on par with the U.K. and Germany. As a country of 1.3 billion people India's market exercises considerable influence and has become part of the reason that global giants are presenting themselves to Indians as eco-friendly brands. Brands like H&M are working to use sustainably sourced materials by 2030, and completely balance its carbon footprint by the following decade. Though part of this approach is to respond to customer demand and sell more products to eco-conscious Indians, it is for them to decide whether to 'buy' into it or not.
Leave a Reply Cancel reply
Your email address will not be published. Required fields are marked *
Post Comment
The Essay Writing Experts US Essay Experts
Disclaimer: This is an example of a student written essay. Click here for sample essays written by our professional writers.
View full disclaimer
Any information contained within this essay is intended for educational purposes only. It should not be treated as authoritative or accurate when considering investments or other financial products.
Impact Of Globalization On Fashion And Pharmaceutical Industries Economics Essay
Reference this
2. Impact of Globalization on Fashion Industry
If you need assistance with writing your essay, our professional essay writing service is here to help!
3. Impact of Globalization on Pharmaceutical Industry
Our academic experts are ready and waiting to assist with any writing project you may have. From simple essay plans, through to full dissertations, you can guarantee we have a service perfectly matched to your needs.
4. Conclusion
Cite this work.
To export a reference to this article please select a referencing stye below:
Related Services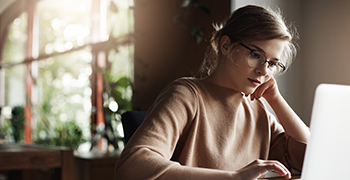 Essay Writing Service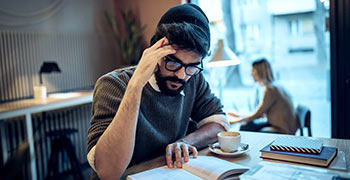 Dissertation Writing Service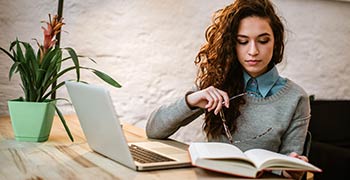 Assignment Writing Service
DMCA / Removal Request
If you are the original writer of this essay and no longer wish to have your work published on UKEssays.com then please:
Our academic writing and marking services can help you!
Find out more about our Essay Writing Service
Undergraduate 2:2
7 day delivery
Marking Service
Samples of our Service
Full Service Portfolio
Related Lectures
Study for free with our range of university lectures!
Accounting Lectures
Business Lectures
Economics Lectures
Finance Lectures
All Available Lectures

Freelance Writing Jobs
Looking for a flexible role? Do you have a 2:1 degree or higher?
Study Resources
Free resources to assist you with your university studies!
Dissertation Resources at UKDiss.com
How to Write an Essay
Essay Buyers Guide
Referencing Tools
Essay Writing Guides
Masters Writing Guides
Search Support Articles
*You can also browse our support articles here >
Change Region / Country
Here you can choose which regional hub you wish to view, providing you with the most relevant information we have for your specific region. If your specific country is not listed, please select the UK version of the site, as this is best suited to international visitors.
United Kingdom
United States
United Arab Emirates
Saudi Arabia

Fashion Globalization Essay
1.0 Introduction Globalization in its most technical form refers to the lowering of economic and trade barriers between nations, which results in increasing international trade as well as reducing costs through allowing for resource use efficiency (Stiglitz, 2002). Under this model of globalization, the main focus is on economic gain, including the promise of poverty reduction or elimination and other significant social and economic gains (Stiglitz, 2002). Of course, this promise of economic improvement through globalization is not fully delivered on; many countries, particularly developing countries, have actually had losses in their positions through globalization, particularly forced economic globalization (Stiglitz, 2002). However, other …show more content…
In this essay, the author
Explains globalization as the lowering of economic and trade barriers between nations, which results in increasing international trade as well as reducing costs through allowing for resource use efficiency.
Argues that fashion is a general phenomenon that has spread from the west to the east through globalization, but this view is inconsistent with the facts and dependent on an orientalist viewpoint.
Explains that globalized fashion has many advantages over traditional fashion, including the cost and standardization advantages promoted by production at larger scales, but it also has certain negative effects that can be seen in terms of fashion's fulfilment of a social role.
Explains that globalization has had an accelerating influence on the street fashions of japan, although it has also been resisted in uniquely japanese ways.
Explains that fashion is a cyclical reflection of social, cultural, and environmental characteristics. japan is one of the most visible and vibrant places of development 'glocalized' fashion under conditions of economic globalization.
Analyzes the effect of globalization on fashion: the explosion of counterfeit fashion goods, which represents a fetishization of the logo associated with the brand.
Explains that japanese street fashion is not determined by specific corporate norms, but they do drive mainstream fashion expressions and promote japanese fashion hybridity.
Explains that the influence of globalization on japanese fashion has changed according to global fashion itself along with changes in japanese culture and fashion norms.
Chang characterizes this explosion as "fake globalization" (Chang, 2004, p. 222), or dark globalization, in which the legitimate flows of capital and culture across borders are shadowed by a flow of faked goods. In effect, the counterfeit fashion goods market represents a fetishization of the logo associated with the brand, rather than the quality or other elements of the good itself (Chang, 2004). Chang's discussion focused on the effect of 'superlogos', or high-fashion brands such as Chanel and Louis Vuitton, tracing the growth in fake products to the Japanese period of 'logomania' in the 1980s. During this period, explosive growth of the Japanese economy led to one of the highest per-capita incomes in the world (Chang, 2004). It also led to a shift in consumption patterns, with the previous consumption patterns set by American occupiers (an 'American' mode of consumption, focused on quantity of goods) shifting to a 'European', quality-based consumption model (Chang, 2004). During this period the brand logos integrated into clothing and other items became increasingly important, as they were indicative of consumption power (Chang, …show more content…
According to Condry (2002) Japanese hip hop fashion is superficially very similar to the American version where it has its roots. This similarity includes linked trends in clothing styles and designers (such as Nike) as well as similarity in graffiti styles (Condry, 2002). However, Japanese hip hop is also the site of considerable hybridity, or the combination of globalized influences and Japanese cultural influences to create a unique, hybrid form of fashion and culture (Condry, 2002). For example, he notes that in a post-New Year celebration in one of Tokyo's largest all-night hip hop clubs, Kitchens, traditional New Year's greetings were exchanged between party-goers (Condry, 2002). The appeal of hip-hop style and culture for Japanese youth is characterized as a message that "youth need to speak out for themselves (Condry, 2002, p.
argumentative
explanatory
comparative
Argues that counterfeiting in the fashion industry is a lucrative, multibillion industry.
Explains how counterfeit distributors take advantage of innocent consumers who are unable to distinguish genuine and counterfeit fashion products.
Analyzes how dana thomas's deluxe: how luxury lost its luster depicts the conditions in which young children work to manufacture the designer knock-offs.
Explains that counterfeit goods account for ten percent of the worldwide trade market, which is equal to hundreds of billions annually.
Explains that in a katie couric television special, she interviewed key players that track down counterfeiters. the united states department of customs and border protection is responsible for the seizures.
Explains that it is unclear what specific brands were seized. while 2010 and 2011 were all about footwear, handbags and wallets topped 2012's top commodity category for seizures.
Explains that louis vuitton won $1.6 million in a miami federal court against online sites that were selling lv branded counterfeit products.
Explains that a poll posted by steven kolb showed that 75 percent of women knowingly purchased counterfeit fashion goods.
Explains that counterfeiting is a violation and intrusion of the designer and consumers who work to earn money for the product.
Explains that the collaboration between ebay, the designers and the council of fashion designers of america has found major success since 2011 that this year, 2013 found collaboration with ninety designers that each will customize a bag as one-of-a-kind.
Opines that consumers should learn to distinguish authentic from counterfeit to avoid contribution to illegal activities such as funding terrorism or drug cartels.
Explains that counterfeiting claims to have been created by a luxury brand, while designer inspired items are influenced by luxury brands and only use aesthetics of brands in their own interpretation.
Explains that the public relations department of a company has to decide, before planning their operation, how to reach the desired target consumers of luxury brands.
Analyzes a specific segment of consumers who are luxury brand consumers. they have different perceptions and understanding about the luxury brands.
Explains that asian people's understanding of consuming brands and their behaviour according to their understanding is different. it is important to understand the demographics of japan in terms of households, life styles, marriage and family views.
Explains that japan and south korea are collectivist cultures, whereas individualistic societies prefer national or global brands to private label brands.
Explains that conspicuous consumption refers to the ostentatious display of wealth for the purpose of acquiring or maintaining status or prestige. luxury goods companies regard asia as the area of greatest importance.
Explains the rise in the consumption of luxury goods, especially among chinese young adults, due to industrialization and rapid economic ascension.
Explains that materialism is a phenomenon where individuals have material acquisition at the centre of their lives and view these material possessions as the key(s) to their happiness.
Explains that individual factors also directly impact motives and luxury consumption.
Explains that perceived quality is a consumer's evaluation of brand's overall excellence based on intrinsic (e.g., performance, durability) and extrinsic cues. chinese youth consumers are generally perceived as higher quality of luxury goods.
Explains duesenberry's premise that conspicuous consumption takes into account personal expenditures on items in comparison with others. young customers refer to purchasing luxuries for enhancing self-image in others' eyes.
Explains that limited supply of products enhances a consumer's perceived value and preference for brands. young consumers who grew up during the china's economic reform years have different consumption values and brand usage behaviors.
Analyzes the conspicuous consumption condition of chinese consumers, who buy luxury products to highlight their social status and wealth.
Explains that modern chinese young adults have received conflicting ideologies: chinese traditional culture, confucian values, and material values which sourced from western world.
Explains that both social and individual factors influence the customers' consume behavior, and conducted a survey among 190 chinese young consumers about conspicuous consumption behavior.
Concludes that the phenomenon of conspicuous behavior in china is common and that it should not be encouraged.
Explains that many people view globalization as a chiefly economic phenomenon, necessitating the additional integration of nationally based economic entities through the development of international trade, investment and monetary flows.
Argues that the benefits of free trade outweigh the costs of globalization.
Explains that companies investing in developing nations often bring higher standards of pay, as well as raising working conditions. free markets allow the wealthy to further add to their wealth.
Argues that democratic institutions are essential to imposing policies in which the polluter is made to pay.
Opines that globalization has a tremendous amount of support as well as opposition. proponents and opponents must work together to ensure the well-being of generations to come.
Explains that japan has taken ideas from the united states on its business, merchandise, or other corporate sectors to improve within its political borders.
Explains that both the united states and japan possess a hip-hop subculture within their respective music industries.
Opines that the japanese hip-hop movement is economically, culturally, and generationally significant.
Explains that hip-hop has become a cultural and economic product of japan because of the growth of artists and performances in the different genbas of japanese social and music scene.
Explains that american hip-hop is characterized by violence and aggression due to its predominantly african-american origin.
Analyzes how japanese artists have modified the rhyming games as a cry for help and form of resistance to the systems of subjugation and slavery to voice concern over the disenfranchised japanese youths.
Analyzes how the disenfranchised youths are turning towards hip-hop to engage in this economic uncertainty and dimmed occupational futures.
Explains that japanese hip-hop artists are rapping about their unique life experiences, and producing japanese lyrics about deeper political and economic unrest.
Analyzes how the adapted work scultped by japanese hip-hop artists and groups such as def jam japan is interpreted to be disrespectful towards the african american hip-hop culture due to the way artists dress and perform.
Opines that japanese hip-hop should be recognized as a musical form that can be inherently adapted within the culture.
Explains that globalization includes a wide variety of events as well as aspects of personal and social life.
Explains that globalization is a positive factor in the disintegration of various national boundaries, and its likely consequences and impacts are the same across many nations.
Analyzes how globalization has made a sharp break from the past cultural analysis in america. the lexus and the olive tree posits that the world is currently going through two forms of struggle.
Explains that the united states is the strongest supporter of globalization by most other nations. globalization has impacted the u.s. strongly in both positive and negative aspects.
Explains that globalization has decreased the national power of the u.s., especially with the rise in global terrorism, war against terror, and similar conflicts.
Explains that bertho, michelle, beverly, crawford, and edward a, fogarty, the impact of globalization on the united states: culture and society.
Analyzes huntington, samuel, "the clash of civilizations". foreign affairs 72.3 (1993): 22-28.
Analyzes the role of globalization in the u.s. foreign and domestic policies.
Explains that the war on terrorism has other costs, such as the curtailed civil liberties. the u.s. has greatly benefited through globalization though the current deficits in trade.
Opines that croucher, sheila l., and easterbrook, gregg. globalization and belonging: the politics of identity in a changing world.
Explains friedman, thomas l., the lexus and the olive tree, and signs of life in the u.s.a.
Explains michener, roger, and wenar, leif. nationality, patriotism and nationalism in liberal democratic societies.
Explains that fashion industry is closely linked with global issues such as labor and trade, markets and its customers. modern designers are trying to balance their ethical values with profits in order to capture customers, goodwill in society.
Opines that business organizations should act socially responsible towards society as it will benefit society, culture, economic condition and environmental issues.
Explains that fashion affects our lives in every aspect like language, furniture, homes, cars, clothes, food, and many other things. it is strange but true that social responsibilities intersect with fashion.
Explains that most retailing clothing stores are made by people who lack basic worker's rights. many mass production producers mistreat their workers by paying low wages, unpaid overtimes, long hours of working, and offering no holidays.
Asks orr and the climate project's gary dunham to educate fashionistas on global warming.
Explains that public relations is a management function that regulates communication between an organization and its publics.
Explains that corporate social responsibility (csr) has enormous benefits for companies, and it's making head waves in the fashion industry.
Explains that fair trade is about developing holistic communities and retaining wealth and talent in villages in india. the model is especially significant for helping women.
Explains that globalization is a series of social, economic, technological, cultural, and political changes that promote interdependence and growth.
Explains that the increase in peru's human development index is an indication that globalization has made a positive impact.
Opines that globalization is not an overnight solution to all of the world's problems. they argue that there is a loss of culture associated with it, but skeptics forget that not all culture is good.
Analyzes how this source explains the changing role of women in peru and women's independence.
Explains the human development index, how it is measured, and statistical data about peru during different time periods.
Explains that this source gave information on both the positive and negative effects of globalization in peru.
Explains that this source gave more information that concurred with the information about the effects of globalization in peru that i had found from other sources.
Analyzes how this source focused on the long-term effects of globalization on peru. it gave information about peru's social classes, poverty level, and how peruvians reacted to it.
Explains that they used this source to acknowledge the problems associated with globalization in peru.
Analyzes how the source described the conditions of peru and why the country was in need of development.
Analyzes how this source gave another perspective on the benefits and the problems associated with globalization.
Explains that globalization has increased opportunities for women to pursue an education or a career. the communist party of peru began the people's war in 1980.
Explains that globalization is good for a country's economy, politics, and most importantly for its people.
Explains that the industrialization of second and third world countries by western civilization creates many opportunities for the inhabitants.
Explains that east asia and latin america seem to benefit most from this. however, western influence in some ways has harmed the culture within these countries.
Explains that western culture has invaded the world in an attempt to "modernize" these countries that could very well do without out. ceo's may think that they are helping by providing jobs and easy access to goods, but there is also the price of destroying values and exploiting workers.
Explains that free trade is the elimination of taxes, tariffs, and quotas over international borders. the north american free trade agreement (nafta) creates the largest free-trading zone in the world.
Explains that while american companies benefit from nafta, american workers suffer as a result of large companies moving production plants to mexico. el paso, texas, has suffered the most.
Concludes that while nafta helps the mexican economy and american businesses, it harms workers in both america and mexico.
Argues that globalization can be argued as a tool for economic growth, advancement and prosperity through co-operation between the developed and developing countries.
Analyzes the negative effects of globalization on developing countries, such as exploitation of labour and human trafficking.
Analyzes the negative impacts of globalization on developing countries and its people. multinational corporations influence and affect the independence of a developing nation. they exploit labour, diminish and deplete resources, create monopolies, and evade taxes.
Concludes that the positives associated with globalization may not be sustainable for long-term due to the misuse of labour, resources, and other factors.
Explains the definition of human trafficking in oxford dictionary.
Narrates india's world hub in human trafficking, asia news, 15 july 2010.
Explains mayer, robert, "sweatshops, exploitation, and moral responsibility." journal of social philosophy 38.4 (2007): 605-619.
Explains winkler, sarah, "how alang shipyard works." howstuffworks, 15 july 2008.
Explains the concept of discretionary exploitation, whereby developed countries send their old maritime vessels to overseas developing countries to be dismantled to reduce cost, and reduce environmental hazard on their own soil.
Related Topics
Globalization
Developing country
Developed country
Sep 24, 2019
Glenn Schlossberg: The Effect of Globalization on Fast Fashion
The effects of modern globalization on the fashion industry have changed the face of fashion forever. But first, let's take a look at the root of fast fashion, which is the process of quickly taking a design from the fashion show to the department store.
Fashion has long been a symbol of status and class distinction, delineating the upper class from the lower class.
Each garment's value and craftsmanship were essential to its look and feel, and these attributes became metrics for how we viewed fashion. Often, designers put high price tags on their high-quality pieces, giving rise to the fashion house.
Since fashion houses specialized in high-fashion clothing and accessories and catered to elite clientele, they reigned supreme. Designer Charles Frederick Worth first designated the concept of the fashion house in Paris in the early 19th-century.
Oddly enough, the rise of the fashion house may have marked the beginning of modern globalization and its impact on fast fashion .
The Growing Trend of Fast Fashion
The early fashion houses were specifically designed to showcase and appeal to the rich and powerful upper class. As the new fashion trends of the season were displayed, the lower classes would emulate the designs but with cheaper fabric and basic construction.
Early fashion house garments were made from the highest-quality materials and sewn by experts and were often custom-fitted to clients. This was an exhaustive process and could take months between when an order was made to when the customer could finally wear the piece.
The term "haute couture," which means expensive, fashionable clothes produced by leading fashion houses, was born from this process.
Everything about fashion houses were built around this idea of the best of the best.
Small but highly qualified design teams created two collections each year (what we still experience as a spring/summer collection and a fall/winter collection). The collections were shown at fashion shows in New York, Paris, and London.
Those who could afford it received a sneak peek at the forthcoming collection and were able to place advanced orders based on what they liked.
As the social and economic lines between the upper and lower classes began to blur, so did fashion.
Fashion houses recognized the changing demographics and began to design ready-to-wear collections in standardized sizes and produced in mass quantities to be sold at department stores.
Many of these garments were still quite expensive but still cheaper than the custom made haute couture of the past. The desire for ready-to-wear lines began to increase, and department stores that carried the lines opened in droves.
Globalization of Fast Fashion
In the 1980s, the fashion industry saw the rise of globalization. For the first time, consumers were first introduced to cyber technology, transnational corporations, and electronic mass media.
These three core innovations fundamentally changed how fashion was produced, marketed, sold, bought, worn, and discarded.
In response, the globalization of fashion opened an untapped market that fed on the massive demand for trendy clothes, and traditional fashion houses and department stores were struggling to keep up.
And this is where fast fashion steps up to play. Fast fashion speeds up the ready-to-wear production process and allows quick access to designs. Some of the more recent turnaround times are about two weeks from concept to shelf.
Fast fashion thrives due to its inexpensive manufacturing, which keeps production costs down and allows retailers to sell trending pieces quickly and at affordable prices. WIth this process, almost anyone can afford to wear the latest trends. As trends change, so does a consumer's ability to update their existing wardrobe to what's next and the cycle repeats itself.
Fashion Trends Are Now Cyclical
Because fast fashion is both trendy and affordable, trends not only flow both from top to bottom, but also from the bottom from the top. An excellent example of this is the rise in popularity of sneakers as a functioning shoe to a high fashion statement piece.
Fast fashion is a more affordable alternative to haute couture, so it's paved the way for the fashion industry to adapt to the rapid demand and buying the culture of customers.
Western countries saw the most benefit in the scale of massive retailers and resources to provide a never-ending-stream of trending supply both in stores and online.
The rise of the "mallrat," and shopping for fun, is due in part to the globalization of fast fashion. Online shopping has made it easier to have access to fashion sales while in your pajamas and the comfort of your home
How the Globalization of Fast Fashion Transformed the Industry
Gone are the days of the art of fashion. Today, what drives the industry is its market and the variable success it provides.
Globalization allows global markets and cultures to influence local markets and cultures.
Fast fashion allows for the optimization of a supply chain, and globalization has provided low-cost labor and easy access to international markets. Fashion is becoming faster, cheaper, and even more readily available.
The increasing influence of globalization has directly impacted the fashion industry, and many insiders attribute the fashion industry as being the most significant effect of globalization.
The Future of Fast Fashion
For the first time in history, consumers have easy access to haute couture fashion trends at a ridiculously low price.
The fashion industry has changed forever, but what's next?
Within the fashion community, it's believed to be the potential environmental impact of fast fashion.
It's no question that cheap, trendy fashion has been a boom to the consumer. However, used garments are often tossed in the trash, which creates a cycle of waste never seen before.
Because fashion has always found a way to adapt, this next phase will surely see the rise of sustainable fabrics, production practices, and methods of encouraging the recycling of used garments.
Until then, fast fashion is a global entity that is here to stay.
Read more from Glenn Schlossberg here:
https://interview.net/glenn-schlossberg/
More from Glenn Schlossberg
Founder and Principal of Jump Design Group | New York City, New York
About Help Terms Privacy
Get the Medium app
Glenn Schlossberg
Text to speech Fast Fashion, And The Corporate Globalization Essay
What is the most impactful legacies of the globalization of immigration.
For over thousands of years, globalization has widely occurred worldwide. Infact, since it had such an impactful widespread among people and families, It stayed throughout its heritage and was passed on to today.
Globalization And Its Impact On The World
The business world, however, uses this term in a much narrower context to refer to the production, distribution, and marketing of goods and services at an international level. Everyone is impacted by the continued increase of globalization in a variety of ways. The types if food we eat, the kinds of clothes we wear, the variety of technologies that we utilize, the modes of transportation that are available to us, and the types of jobs we pursue are directly linked to "globalization." Globalization is changing the world we live in.
Globalization Source Analysis Essay
Globalization is the process by which different societies and cultures integrate through a worldwide network of political ideas through transportation, communication, and trade. Generally, globalization has affected many nations in various ways; economically, politically, and socially. It is a term that refers to the fast integration and interdependence of various nations, which shapes the world affairs on a global level. Simply put; globalization is the world coming together. In this essay I will discuss multiple perspectives on globalization through the analysis of these three sources.
Globalization: The Columbian Exchange
According to Osterhammel and Petersson, globalization "summarizes a wide spectrum of experiences shared by many people" (2). I agree with this statement and would go on to claim that globalization is a group of processes and events, some beneficial and some harmful, that have resulted in the spread of networks across the world. However, this spread of networks did not happen over night. This is in part because not all interactions are transformed into networks, as these require a certain degree of longevity. In order for interactions to become networks, groups must consider the range between each other and their interactions must be important or impactful, intense, fast, durable, and frequent. For the reason that each of these characteristics must be present in order for networks to form, globalization has been in the works for many centuries and is still at work today. Therefore, while the historical events and processes of past centuries have provided the roots of globalization, the modernization of recent decades has built upon these roots to connect the world in a way
The State University Of New York
"Globalization is a process of interaction and integration among the people, companies, and governments of different nations, a process driven by international trade and investment and aided by information technology. This process has effects on the environment, on culture, on political systems, on economic development and prosperity, and on human physical well-being in societies around the world" (The State University of New York, 2014, para 1).
Globalization : America 's Biggest Threat And Opportunity
Globalization, defined as "a process that aims to expand business operations on a worldwide level, and was precipitated by the facilitation of global communications due to technological advancements, and socioeconomic, political and environmental developments" has been around for ages. However, it is a force that is becoming increasing more relevant in today's world. In layman's terms, globalism is the merging or "melting" of individual perspectives and markets into a more global market. As of recently, society has been obsessed with studying globalization. However, the conversation is rarely economical. Globalization is typically looked at as a social or cultural force that is shaping and connecting the world. This is scene in clothing styles, human travel, and popular culture that has become increasingly similar across nations. That sentiment isn't wrong-globalization does have a cultural side, but many people are missing the economic impacts that this new world is facing. In fact, the economic implications of globalization and how governments legislate to control them leads to significant opportunity, but also huge threat globally.
Globalization: Inequality In The United States
What is a globalization? It is the tendency of businesses, companies, or technologies to spread throughout all over the world. Sometimes it called the global economy. It is represented as an interconnection of businesses and marketplaces with unhampered by national boundaries. The globalization is important for every people around the world, especially the people in the United State as a system that will make people go to the civilization. Although globalization is the way of civilization, it is still promoted inequality in the US in the world by perfidiousness and oppressed of employee, and also preform like a wall for people in the US to achieve their American Dream harder by taking advantage in the business between an employer and employees.
Negative Impact Of Globalization On The United States
Globalization is a process of global economic, political and cultural integration. It has made the world break down as within its countries, leading to have a greater negative impact on the economy of the United States. Some of its factors includes tariffs, fluctuation in prices, and unemployment.
Globalizatio Foer Chapter Summary
Globalization implies distinctive things to diverse individuals. To the individuals who support it, it speaks to less explanations behind outfitted clashes, more open doors for getting away from the bounds custom and bias, a higher expectation for everyday comforts, and more access to the great things of life; so, private enterprise and majority rules system. To the individuals who doubt it or disdain it, it implies the submersion of national power, the elimination of territorial societies, the advancement of multinational enterprises and the chapter 11 of corner stores, the undermining of religion, and the defilement of profound quality; to put it plainly, private enterprise and popular government.
Globalization On Developing And Developing Countries
Globalization is the process in which people from diverse cultures, societies and regions interact with each other and share their ideas. As we approach the broad concepts of globalization, it is necessary to promptly address the impacts of it on developed and developing countries. Globalization has affected every country and has led to some radical changes. It has had a direct impact on our daily life and has influenced our social norms, economy and political landscape. It has also provided an opportunity to people from diverse cultures to interact, which has led to a change in the way how people talk, dress and eat. The impacts of globalization are explored in "Globalization Has Harmed Developing Nations." By Lila Rajiva,"Globalization Benefits Developing Nations." By Steven Horwitz, "The Impact of Globalization in the Developing Countries" By Fairooz Hamdi and in "Globalization Benefits the World's Cultures" by Phillippe Legrain. These articles have analyzed the impacts of globalization on developing and developed countries rigorously. In short, I agree with Fairooz Hamdi's viewpoint on globalization, which states that the overall positives of globalization outweigh the negatives and that Globalization will be beneficial in the long run.
Globalization in Saudi Arabia
The term globalization can be defined as a process by which societies, regional economies and cultures have been integrated via a global network of transportation, communication and trade. It has both positive and negative impacts in all the areas that it touches on be it economical, social, technology, cultural, political, environment, health or any other. Globalization started to have an impact on businesses world wide in the eighteenth century since that time marks the merging of modernity and globalization. However, in the modern sence, globalization kicked off after the end of Second World War since its during that time that leaders felt the urge to break down the borders
Globalization In The Fashion Industry Essay
The 21st century saw a rising alarm about the intricate relationships between people, places and commodities and it is crucial to discuss the framework of commodity chains in order to study the gaps in the connection between consumers and producers. The globalization of the fashion industry is mainly driven by international retailers (Gereffi, Humphrey & Sturgeon, 2005: 79) and extends to every part of the world, leaving the Global South to suffer for the needs of the people of the North. These companies ignite globalization and majorly contribute to the increase in manufacturing jobs from the West. As pioneers of fast fashion, many major companies have a variety of ways in which they source across the globe.
Essay on Globalization is the Shrinking of Our World
Globalization can best be defined as the shrinking of our world. As technology advances the gaps between Countries is closed, and our society as a whole becomes more integrated. Globalization is something that has been occurring for thousands of years, with one early example of Globalization being the use of the Silk Road, which connected China and Europe during the Middle Ages. Globalization can offer businesses many was to increase business, while at the same time threatening them (Globalization101.org, 2014).
Globalization : A Very Short Introduction
First, we can look at how Steger defines globalization to gain a better understanding of what globalization actually is. In his book "Globalization: A Very Short Introduction," Manfred B. Steger states, "Globalization refers to the expansion and intensification of social relations and consciousness across world-time and world-space" (Steger 2003, 15). To break his definition down further, expansion and intensification of how people react with each other means that more challenges in social interaction with each other
The Role of Internet in Cultural Globalization
At this point of time, globalization has grown to be a phenomenon that is significantly important economically, politically, and culturally. The amalgamation and incorporation of the world economy around the globe has reshaped business. Not only this, it has created "new social classes, different jobs, unimaginable wealth, and, occasionally, wretched poverty" (Kiggundu 2002, p. 4) by restructuring the lives of the individuals. For some, globalization is associated to modernism and contemporary practices. Others understand it as American domination (particularly those living in Asia). On the other hand, some people believe it to be the emasculation of America (Kiggundu 2002, p. 4).
Related Topics
Developing country
Developed country
United Nations
United Kingdom
United States
Human Development Index
The Essay Writing Experts AE Essay Experts
Disclaimer: This is an example of a student written essay. Click here for sample essays written by our professional writers.
View full disclaimer
Any opinions, findings, conclusions or recommendations expressed in this material are those of the authors and do not necessarily reflect the views of UKEssays.com.
Effect of Globalization on Japanese Fashion
Reference this
If you need assistance with writing your essay, our professional essay writing service is here to help!
Introduction
Aims and objectives.
To locate fashion in a theory of globalization that accounts for interaction between local and global trends and conditions.
To determine the overall effects of globalization on fashion, including both positive and negative effects.
To apply this theory to the case of Japanese historical and current fashion from 1980 to today in order to show the evolving interaction between global and local trends and resulting the development of a series of unique fashion movements.
Research Approaches
Literature review, globalization, globalization and fashion, fashion in japan, logos and superlogos, street fashion and youth.
Our academic experts are ready and waiting to assist with any writing project you may have. From simple essay plans, through to full dissertations, you can guarantee we have a service perfectly matched to your needs.
Interviews and Media
Kenada, a (30-40 years old) employed man
Noriko, a (30-40 years old) unemployed woman
Jun, a male (25-30 years old) student
Cite This Work
To export a reference to this article please select a referencing stye below:
Related Services
Essay Writing Service
Dissertation Writing Service
Assignment Writing Service
DMCA / Removal Request
If you are the original writer of this essay and no longer wish to have your work published on UKEssays.com then please:
Our academic writing and marking services can help you!
Find out more about our Essay Writing Service
Undergraduate 2:2
7 day delivery
Marking Service
Samples of our Service
Full Service Portfolio
Related Lectures
Study for free with our range of university lectures!
Freelance Writing Jobs
Looking for a flexible role? Do you have a 2:1 degree or higher?
Study Resources
Free resources to assist you with your university studies!
Dissertation Resources at UKDiss.com
How to Write an Essay
Essay Buyers Guide
Referencing Tools
Essay Writing Guides
Masters Writing Guides
Search Support Articles
*You can also browse our support articles here >
Change Region / Country
Here you can choose which regional hub you wish to view, providing you with the most relevant information we have for your specific region. If your specific country is not listed, please select the UK version of the site, as this is best suited to international visitors.
United Kingdom
United States
United Arab Emirates
Saudi Arabia