Pocket Tools
Word Magnets
How to kill it at your next conference
How to read scientific papers effectively
11 books to make you a better grad student in 2022
How I negotiated for an extra week and a half of vacation
Why I left academia in search of self-development
Common Pitfalls of PhD Thesis writing
27 Illegal interview questions to know
8 common PhD job interview quests that aren't what they seem
9 Unique Gift Ideas for Scientists in 2022
The 27 best science podcasts of 2022
13 Best Chemistry Podcasts of 2022
30 Best Engineering Podcasts in 2022
15 Best Microbiology Podcasts of 2022
13 Best Physics Podcasts in 2022
15 Best Biology Blogs in 2022
13 Best Chemistry Blogs of 2022
Lab Coat Project Data
Genius Lab Gear News
The easiest way to draw a chair conformation and ring flip
Dry gel masks upright with toast racks
Clean water baths with fishing nets
Keep gel holder segments clean and labeled in toothbrush holders
How to use The Pocket Chemist molecule stencil
Submit your Lab Hack!
Advocacy Mission
Science in Government
Outreach Resources
List of professional societies
List of Science Learning Centers (USA)
Shipping, Returns and Refunds Policies
Afghanistan (AFN ؋)
Åland Islands (EUR €)
Albania (ALL L)
Algeria (DZD د.ج)
Andorra (EUR €)
Angola (USD $)
Anguilla (XCD $)
Antigua & Barbuda (XCD $)
Argentina (USD $)
Armenia (AMD դր.)
Aruba (AWG ƒ)
Ascension Island (SHP £)
Australia (AUD $)
Austria (EUR €)
Azerbaijan (AZN ₼)
Bahamas (BSD $)
Bahrain (USD $)
Bangladesh (BDT ৳)
Barbados (BBD $)
Belarus (USD $)
Belgium (EUR €)
Belize (BZD $)
Benin (XOF Fr)
Bermuda (USD $)
Bhutan (USD $)
Bolivia (BOB Bs.)
Bosnia & Herzegovina (BAM КМ)
Botswana (BWP P)
Bouvet Island (NOK kr)
Brazil (USD $)
British Indian Ocean Territory (USD $)
British Virgin Islands (USD $)
Brunei (BND $)
Bulgaria (BGN лв.)
Burkina Faso (XOF Fr)
Burundi (BIF Fr)
Cambodia (KHR ៛)
Cameroon (XAF Fr)
Canada (CAD $)
Cape Verde (CVE $)
Caribbean Netherlands (USD $)
Cayman Islands (KYD $)
Central African Republic (XAF Fr)
Chad (XAF Fr)
Chile (USD $)
China (CNY ¥)
Christmas Island (AUD $)
Cocos (Keeling) Islands (AUD $)
Colombia (USD $)
Comoros (KMF Fr)
Congo - Brazzaville (XAF Fr)
Congo - Kinshasa (CDF Fr)
Cook Islands (NZD $)
Costa Rica (CRC ₡)
Côte d'Ivoire (XOF Fr)
Croatia (EUR €)
Curaçao (ANG ƒ)
Cyprus (EUR €)
Czechia (CZK Kč)
Denmark (DKK kr.)
Djibouti (DJF Fdj)
Dominica (XCD $)
Dominican Republic (DOP $)
Ecuador (USD $)
Egypt (EGP ج.م)
El Salvador (USD $)
Equatorial Guinea (XAF Fr)
Eritrea (USD $)
Estonia (EUR €)
Eswatini (USD $)
Ethiopia (ETB Br)
Falkland Islands (FKP £)
Faroe Islands (DKK kr.)
Fiji (FJD $)
Finland (EUR €)
France (EUR €)
French Guiana (EUR €)
French Polynesia (XPF Fr)
French Southern Territories (EUR €)
Gabon (XOF Fr)
Gambia (GMD D)
Georgia (USD $)
Germany (EUR €)
Ghana (USD $)
Gibraltar (GBP £)
Greece (EUR €)
Greenland (DKK kr.)
Grenada (XCD $)
Guadeloupe (EUR €)
Guatemala (GTQ Q)
Guernsey (GBP £)
Guinea (GNF Fr)
Guinea-Bissau (XOF Fr)
Guyana (GYD $)
Haiti (USD $)
Heard & McDonald Islands (AUD $)
Honduras (HNL L)
Hong Kong SAR (HKD $)
Hungary (HUF Ft)
Iceland (ISK kr)
India (INR ₹)
Indonesia (IDR Rp)
Iraq (USD $)
Ireland (EUR €)
Isle of Man (GBP £)
Israel (ILS ₪)
Italy (EUR €)
Jamaica (JMD $)
Japan (JPY ¥)
Jersey (USD $)
Jordan (USD $)
Kazakhstan (KZT 〒)
Kenya (KES KSh)
Kiribati (USD $)
Kosovo (EUR €)
Kuwait (USD $)
Kyrgyzstan (KGS som)
Laos (LAK ₭)
Latvia (EUR €)
Lebanon (LBP ل.ل)
Lesotho (USD $)
Liberia (USD $)
Libya (USD $)
Liechtenstein (CHF CHF)
Lithuania (EUR €)
Luxembourg (EUR €)
Macao SAR (MOP P)
Madagascar (USD $)
Malawi (MWK MK)
Malaysia (MYR RM)
Maldives (MVR MVR)
Mali (XOF Fr)
Malta (EUR €)
Martinique (EUR €)
Mauritania (USD $)
Mauritius (MUR ₨)
Mayotte (EUR €)
Mexico (USD $)
Moldova (MDL L)
Monaco (EUR €)
Mongolia (MNT ₮)
Montenegro (EUR €)
Montserrat (XCD $)
Morocco (MAD د.م.)
Mozambique (USD $)
Myanmar (Burma) (MMK K)
Namibia (USD $)
Nauru (AUD $)
Nepal (NPR ₨)
Netherlands (EUR €)
New Caledonia (XPF Fr)
New Zealand (NZD $)
Nicaragua (NIO C$)
Niger (XOF Fr)
Nigeria (NGN ₦)
Niue (NZD $)
Norfolk Island (AUD $)
North Macedonia (MKD ден)
Norway (NOK kr)
Oman (USD $)
Pakistan (PKR ₨)
Palestinian Territories (ILS ₪)
Panama (USD $)
Papua New Guinea (PGK K)
Paraguay (PYG ₲)
Peru (PEN S/.)
Philippines (PHP ₱)
Pitcairn Islands (NZD $)
Poland (PLN zł)
Portugal (EUR €)
Qatar (QAR ر.ق)
Réunion (EUR €)
Romania (RON Lei)
Russia (USD $)
Rwanda (RWF FRw)
Samoa (WST T)
San Marino (EUR €)
São Tomé & Príncipe (STD Db)
Saudi Arabia (SAR ر.س)
Senegal (XOF Fr)
Serbia (RSD РСД)
Seychelles (USD $)
Sierra Leone (SLL Le)
Singapore (SGD $)
Sint Maarten (ANG ƒ)
Slovakia (EUR €)
Slovenia (EUR €)
Solomon Islands (SBD $)
Somalia (USD $)
South Africa (USD $)
South Georgia & South Sandwich Islands (GBP £)
South Korea (KRW ₩)
South Sudan (USD $)
Spain (EUR €)
Sri Lanka (LKR ₨)
St. Barthélemy (EUR €)
St. Helena (SHP £)
St. Kitts & Nevis (XCD $)
St. Lucia (XCD $)
St. Martin (EUR €)
St. Pierre & Miquelon (EUR €)
St. Vincent & Grenadines (XCD $)
Sudan (USD $)
Suriname (USD $)
Svalbard & Jan Mayen (NOK kr)
Sweden (SEK kr)
Switzerland (CHF CHF)
Taiwan (TWD $)
Tajikistan (TJS ЅМ)
Tanzania (TZS Sh)
Thailand (THB ฿)
Timor-Leste (USD $)
Togo (XOF Fr)
Tokelau (NZD $)
Tonga (TOP T$)
Trinidad & Tobago (TTD $)
Tristan da Cunha (GBP £)
Tunisia (USD $)
Turkey (USD $)
Turkmenistan (USD $)
Turks & Caicos Islands (USD $)
Tuvalu (AUD $)
U.S. Outlying Islands (USD $)
Uganda (UGX USh)
Ukraine (UAH ₴)
United Arab Emirates (AED د.إ)
United Kingdom (GBP £)
United States (USD $)
Uruguay (UYU $)
Uzbekistan (UZS )
Vanuatu (VUV Vt)
Vatican City (EUR €)
Venezuela (USD $)
Vietnam (VND ₫)
Wallis & Futuna (XPF Fr)
Western Sahara (MAD د.م.)
Yemen (YER ﷼)
Zambia (USD $)
Zimbabwe (USD $)
Your Cart is Empty
Taxes and shipping rates calculated at checkout
13 Best Gifts for Professors or PhD Advisors (in 2023)
A search for "PhD Advisor Gifts" on Amazon will give you about 45 mugs and 3 t-shirts. Not a strong start. I've been through grad school, worked with many professors, and have a good idea of what they would truly appreciate as a thank-you gift. Here's my hand-picked list below. 
This list is a compilation of my favorites from around the internet. Some are our own Genius Lab Gear inventions and some we're just jealous we didn't think of first! Some external links in this page are from affiliates, which means that any purchase of the items after clicking the link will result in a small monetary referral fee paid back to Genius Lab Gear at no cost to you. We appreciate your support which allows us to continue inventing and testing the best tools for scientists on the planet!
1. Academia Word Magnets
Academia is chock full of inside jokes, mannerisms, and cringeworthy habits that professors love to laugh about. These word magnets are designed specifically to let academics rant about their hardships, relish their big wins, and have a good laugh. These are perfect for the office refrigerator or the magnetic whiteboard, where sneaky students can leave passive-aggressive phrases for the advisor to find later. Get them on our site here and bundle them with other field-specific sets based on the professor's field of study.
Also now available on Amazon .
2. The Pocket Scientist pocket ruler and equation reference
Your favorite PhD adviser will use this unique gift daily (and hopefully always remember you for it)! They can carry this credit card-sized ruler and scientific reference every day in the classroom or lab and use it for sketches in their office. We even laser-engraved the backside full of basic science equations and physical constants. See the product page for a full list of features we've packed in!
Available with free shipping from our website or from Amazon .
The Pocket Scientist at Genius Lab Gear
The Pocket Scientist on Amazon
How to use The Pocket Scientist – Full Feature Guide
P.S. We also have versions specifically for Chemists , Physicists , and Engineers if those are a better fit for the person you have in mind!
3. Rocketbook Beacons to digitize their white board
How many times has your college professor scribbled an amazing brainstorm on a whiteboard and then lost it forever once the next student comes in to talk? 
Rocketbook is well-known for their reusable notebooks which have grids and QR codes built-in to quickly snap photos of and organize hand-written notes digitally. They recently added this GENIUS product to do the same thing with white boards. You put a triangle at each corner, then use their app to snap a photo, and it can flatten the image, enhance the contrast and automatically send it to your favorite note-saving app. Keep those moments of brilliance safe!
4. Funny Coaster Set for Teachers and Professors
Professors and students love to have a good laugh at each others' expense. Give them the upper hand for once with some funny professor coasters . It'll protect their desk while they put down their drink between sips, giving them plenty of time to admonish the lab work you didn't get done this week. 
5. Wireless Laser Pointer and PowerPoint Presenter
Laser pointers are one thing you never think about until the moment you don't have one that works. I personally own this one because it's got everything you need, from the pen clip to volume buttons and slide control buttons. DinoFire has several tiers with different features, but you can't go wrong with any of them. 
6. Smart Coffee Mug Warmer
For the advisor who always has a cup of coffee in-hand but doesn't have a microwave in their office, this desktop mug warmer will save them time running back and forth several times a day. The best feature is that it turns on and off automatically when a mug is on top so it doesn't waste energy! 
7. Kensington Ergonomic Vertical Wireless Mouse
Let's be honest. Most college professors barely make it into the lab now, spending all of their time making presentations and writing grants at their computer. This new vertical mouse design is starting to catch on because it's more ergonomic for people spending hours upon hours at the computer each day. They'll thank you for finding such a unique solution that they probably didn't know existed (and were too frugal to get for themselves). It's "Treat yo'self" day for your professor. They deserve it. 
8. Novium Hoverpen 2.0
If your PhD advisor loves physics, astronomy, space, or technology then they will definitely appreciate having this on their desk. It's a high-end refillable magnetic pen that hovers perfectly at an angle using magnets on all sides. The Novium Hoverpen 2.0 even spins in place for a mesmerizing power move when a student comes to office hours. 
9. Personal Aeropress or Pour-Over Coffeemaker
If the office coffee is notoriously bad, the professor would definitely enjoy having a private stash and means to make single cups. I own both of these and use them all the time. The Aeropress makes the quickest, easiest single-cup you'll find. You just need a way to heat up the water and a stash of their small round filters. There's even a whole ecosystem of organizers for the Aeropress like this little bamboo desktop cabinet .  A Chemex Pour-over is good for 2-3 cup batches but takes a little more time and effort. 
10. Canvas Reusable Lunch Bag
For the professor who cares about conservation and sustainability, a top-notch reusable lunch bag will be a perfect fit . It's double-stitched for strength, waterproof, and has no tiny pieces that could break off. Simple, casual, and sustainable. It's always going to be appreciated. 
11. Scientist Quote Desktop Canvas
We're super proud of our little series of famous scientist quotes on canvas prints . These are 5"x7" and sit up easily on their own or can be mounted to a wall. This one sits next to me as I write, and helps me keep a sense of humility as I explore the unknown! 
12. Rat mood chart canvas print
Anyone who works with "rodent models" knows the struggle. Our Rat Mood Chart canvas print is a funny-but-sad-but-true representation of the what these little heroes go through in the name of science. 
13. Professor Gift Bundle
If you can't decide by now, I can still help! Consider this decision made. I put together a Professor/PhD Advisor Gift Bundle just to make it easy for you. The gift set includes the Pocket tool and Word Magnets from above, plus a few fun science stickers. You'll save over 20% by bundling them together, so consider this decision made!
The Pocket Scientist ruler and equation reference
Academia Word Magnets
Science Basics Word Magnets
Starter Word Magnets (144 tiles of connector words)
Marie Curie sticker
Science is for Everyone sticker
Einstein quote sticker
FREQUENTLY ASKED QUESTIONS (FAQS):
What is the best gift for professors and phd advisors.
It can be quite a daunting task to find one in this vast sea of products where there's just no shortage of options. However, you're in for a treat as we've handpicked them for you:
The Pocket Scientist pocket ruler and equation reference
Physics Word Magnets for the fridge or office decor
Rocketbook Beacons to digitize their white board
Funny Coaster set for Teachers and Professors
Wireless Laser pointer and Powerpoint presenter
Smart Coffee Mug Warmer
Kensington Ergonomic Vertical Wireless Mouse
Novium Hoverpen 2.0
Personal Aeropress or Pour-over Coffee Maker
Canvas Reusable Lunch Bag
Scientist Quote Desktop Canvas
Rat Mood Chart Canvas Print
Professor Gift Bundle
MORE GIFT COLLECTIONS FOR SPECIFIC TYPES OF PROFESSORS
Depending on the type of professor you're looking for, we've also curated specific niche collections especially for you! Check them out!
Gifts for Chemistry Professors
Gifts for Physics Professors
Gifts for Biology Professors
Gifts for Science Professors
Also in The Digital Lab Notebook - Blog for Scientists and Science Lovers
The hidden hazards of lab coats on mental health in women
We Asked 1000 Scientists How to Design a Better Lab Coat
13 min read
12 Best Gifts for Chemical Engineers (in 2023)
Gifts lists by major.
Scientist Gifts
Astrophysics Gifts
Biology Gifts
Biochemistry Gifts
Chemistry Gifts
Ecology Gifts
Geology Gifts
Genetics Gifts
Immunology Gifts
Mathematics Gifts
Marine Biology Gifts
Neuroscience Gifts
Microbiology Gifts
Pharmacy Student Gifts
Physics Teacher Gifts
Physicist Gifts
Chemistry Teacher Gifts
Professor and PhD Advisor Gifts
Graduate and PhD Student Gifts
Women in Science Gifts
Science Teacher Gifts
Biology Teacher Gifts
Stay up to date
Drop your email to receive new product launches, subscriber-only discounts and helpful new STEM resources.
As an Amazon Associate I earn from qualifying purchases.
Collection list
Gifts for Supervisor
Set price range.
Top Customer Reviews
Highest Price
Lowest Price
Most Recent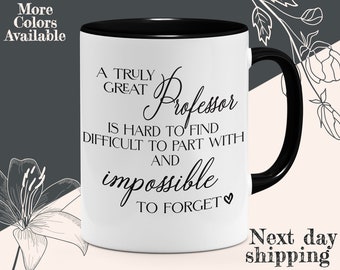 Professor Gift | Gift for Professor Mug | A Truly Amazing Professor Appreciation Gift | Magic Mug
ad vertisement by Etsy seller
Ad vertisement from Etsy seller
BelightfulStyle
From shop BelightfulStyle
$ 30.95 Original Price $30.95 (20% off)
FREE shipping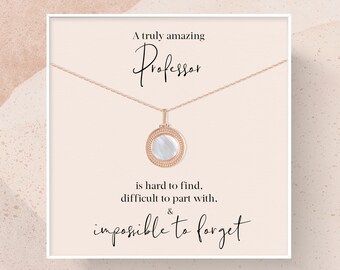 Professor Gift | Leaving Gift for Professor Necklace | A Truly Amazing Professor Appreciation Gift
EmiviaJewelry
From shop EmiviaJewelry
$ 50.00 Original Price $50.00 (40% off)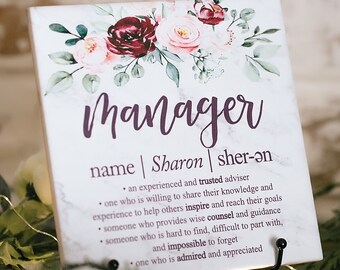 Marble Manager Supervisor Boss Definition Plaque + Stand, Thank You Mentor Sign, Appreciation For Retirement, Teacher, Counselor, Coach
PinkPosiesandPearls
From shop PinkPosiesandPearls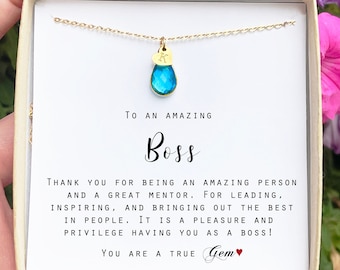 Personalized Christmas Gift for Boss Female Boss Gift Woman Manager Supervisor Gift Happy Boss's Day Gift Boss Birthday Gift Thank you Boss
WhiteCarnationDesign
From shop WhiteCarnationDesign
$ 29.00 Original Price $29.00 (60% off)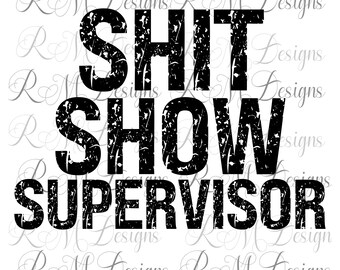 Shit Show Supervisor Png, Boss Vibes, Life Quotes, Entrepreneur Life, Adult shirt Svg, Mom Life, Head of Family vibes, Adult Sublimation
Ad vertisement by RMDESIGNSINC
RMDESIGNSINC
$ 3.15 Original Price $3.15 (25% off)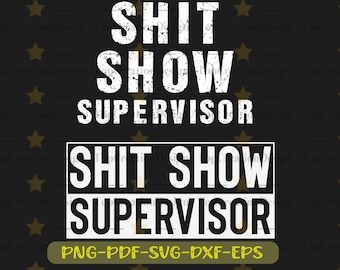 Shit Show Supervisor SVG, Boss Vibes, Life Quotes , Entrepreneur Life , Adult shirt Svg, Mom Life, Head of Family vibes, Adult Sublimation
Ad vertisement by TopCreationDesign
TopCreationDesign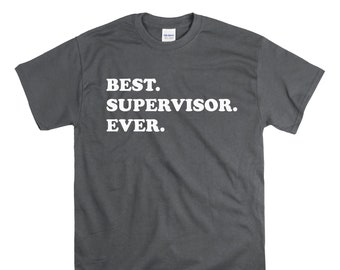 Gift for Supervisor - Funny Supervisor Shirt - Best Supervisor Ever
Ad vertisement by toastertees
toastertees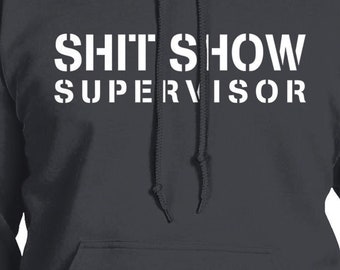 Shit Show Supervisor, Funny, Spring Break, Drinking Partying Alcohol Party, Hoodie or Crewneck Sweatshirt
Ad vertisement by BribackInc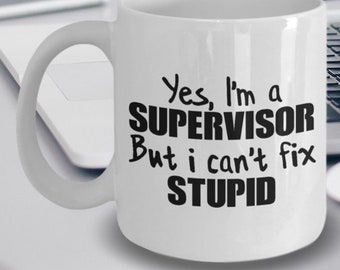 Supervisor Gift - Supervisor Mug - Supervisor Coffee Mug - Yes I'm a Supervisor But I Can't Fix Stupid
Ad vertisement by AmendableMugs
AmendableMugs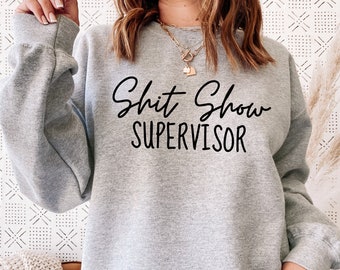 Shit Show Supervisor Sweatshirt, Funny Saying Hoodies, Shit Show Hoodie, Funny Teacher Sweater, Bossy Mom Sweater, Toddler Mom Hoodies
Ad vertisement by MokoShirt
$ 33.00 Original Price $33.00 (25% off)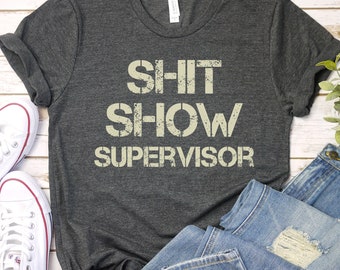 Shit Show Supervisor Shirt, Funny Mom Boss Manager Teacher Gift, Mom Gift, New Mom Shirt, Shit Show Shirt, Future Mom Tees Unisex / GBTD0868
Ad vertisement by GodBlessThisDesign
GodBlessThisDesign
$ 12.45 Original Price $12.45 (20% off)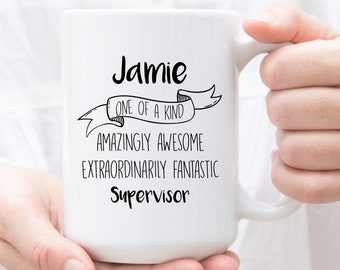 Personalized Coffee Mug for Supervisor, Custom Gifts for Supervisor, Perfect Christmas Present for Supervisor
Ad vertisement by HelloMellowPrints
HelloMellowPrints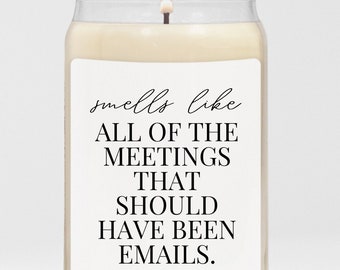 Boss Thank You Gift | Funny Office Manager, Team Leader + Supervisor Appreciation Present Idea For Men And Women, Soy Candle
TheGoodVibeCrew
From shop TheGoodVibeCrew
$ 36.20 Original Price $36.20 (20% off)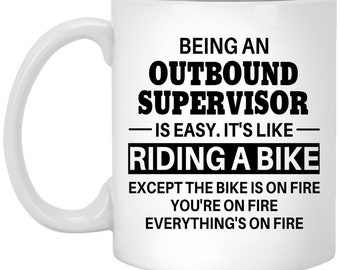 Outbound Supervisor mug, Outbound Supervisor gifts, gift for Outbound Supervisor 11 oz mug, CWM022
From shop DNGear
$ 19.95 Original Price $19.95 (15% off)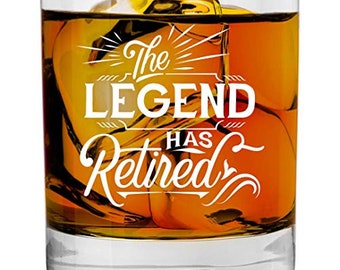 Retirement Gifts for Women Men Coworker Boss Supervisor Employee - The Legend Has Retired 11 oz Whiskey Bourbon Lowball Glass
HumorUsGoods
From shop HumorUsGoods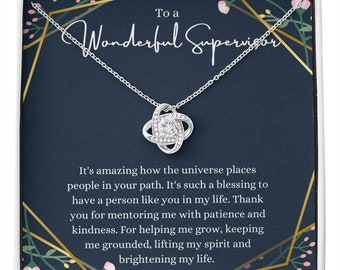 Love Knot Necklace For Supervisor Gift For Her Supervisor Lady Gift To Best Supervisor Ever Present For Supervisor Christmas Gift Supervisor
LePetitPendant
From shop LePetitPendant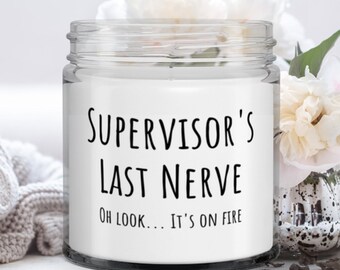 Funny Supervisors Last Nerve Candle Gift For Supervisor Birthday, White Printed Label On Pink Candle
Ad vertisement by FunGifts305
FunGifts305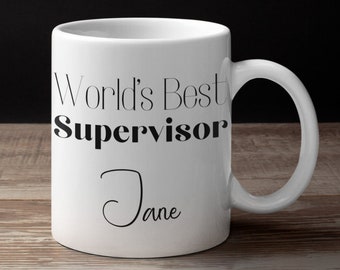 World's Best Supervisor Mug - Supervisor Gifts - Supervisor Christmas Gift - Supervisor Leaving Gift - Boss Mug - Boss Gifts For Men Women
Ad vertisement by GoldenBrowneDesigns
GoldenBrowneDesigns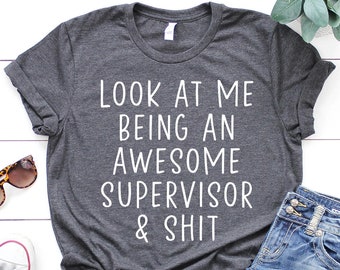 Supervisor Gifts, Supervisor Shirt, Supervisor Tshirt, Supervisor Birthday Gifts for Men and Women
Ad vertisement by 22ndOfOctober
22ndOfOctober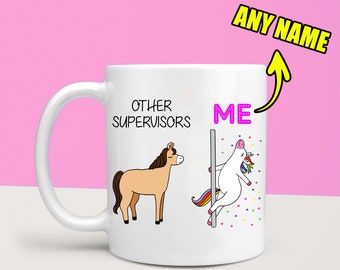 Funny Supervisors Mug Gift & Card | Supervisors Mug Gift For Men Women | Greeting Card and Tag | For Her | Personalised Mug And Card
Ad vertisement by muggis
$ 5.88 Original Price $5.88 (15% off)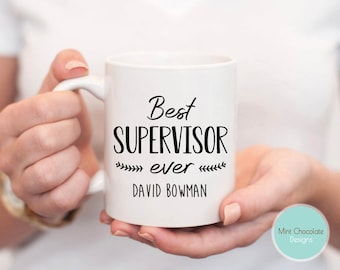 Best Supervisor Ever - Gift For Supervisor, Gift For Boss, Custom Gift for Supervisor, Supervisor Retirement Gift, Boss Day, Funny Mugs
Ad vertisement by MintChocolateDesigns
MintChocolateDesigns
$ 16.49 Original Price $16.49 (15% off)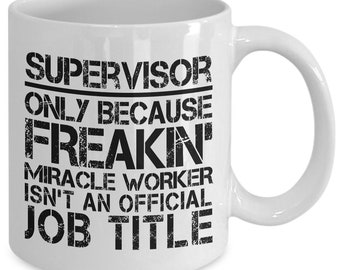 Supervisor gift, supervisor mug, new supervisor, best supervisor, funny supervisor gift, supervisor gift idea, supervisor promotion
Ad vertisement by DNGear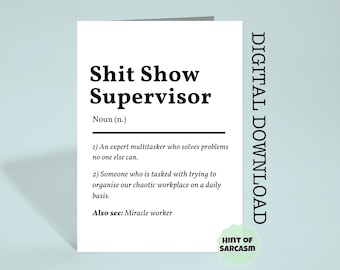 Shit Show Supervisor *Multitasker edition* Print at Home Card Digitaldownload |Print at home|*Digital File No Physical Item Will Be Shipped*
Ad vertisement by HintOfSarcasm
HintOfSarcasm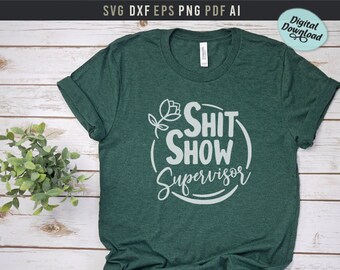 Shit show Supervisor Svg Dxf cutting files, Funny shirt gift idea, Png printable files, Shitshow funny saying print, Cricut Silhouette files
Ad vertisement by BeerCatCoTL
BeerCatCoTL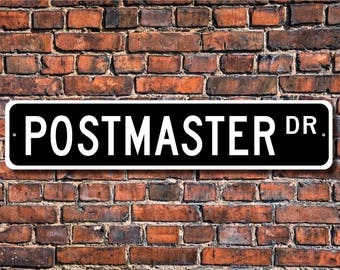 Postmaster, Postmaster Gift, Postmaster sign, post office, government employee, mail supervisor, Custom Street Sign,Quality Metal Sign
ezStreetSignsCom
From shop ezStreetSignsCom
$ 28.00 Original Price $28.00 (50% off)
From shop FunGifts305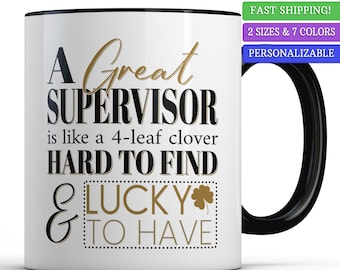 Supervisor Appreciation Gift for Supervising, A Great Supervisor, Personalized Mug, Office Management Employees Staff Christmas Gifts, PhD
SweetandSaltyMugs
From shop SweetandSaltyMugs
$ 18.21 Original Price $18.21 (20% off)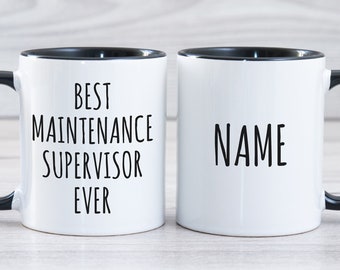 Maintenance Supervisor Gifts, Personalized Maintenance Supervisor Mug, Maintenance Supervisor Coffee Mug, Gift for Maintenance Supervisor
CovetedGift
From shop CovetedGift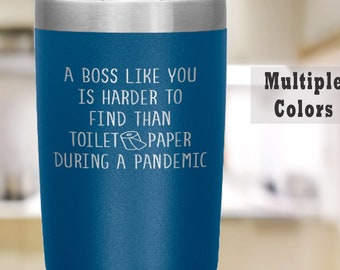 Boss Gift Ideas for Women or Men, A Boss Like You is Harder to Find than Toilet Paper Tumbler, Best Manager or Supervisor Christmas Gift
Ad vertisement by DancingCanaryCo
DancingCanaryCo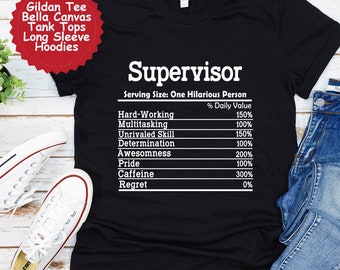 Supervisor Nutrition Facts Shirt, Supervisor Appreciation gift, Custom Crewneck Shirt and Hoodie, Gifts for Colleagues, Custom Sweatshirts
Ad vertisement by rebelpandastore
rebelpandastore
$ 19.50 Original Price $19.50 (15% off)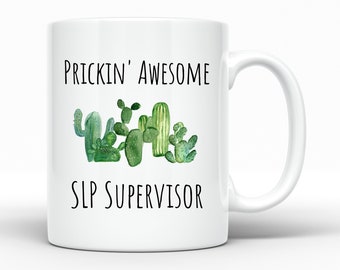 SLP Supervisor Gift Idea Speech Language Pathologist Mug
Ad vertisement by DesignNovelties
DesignNovelties
$ 15.99 Original Price $15.99 (10% off)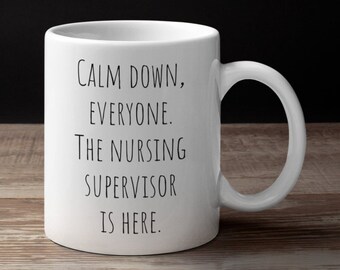 Calm Down Everyone The Nursing Supervisor Is Here//Nurse Supervisor Mug//Funny Nursing Mug//Funny Coffee Mug//Nurse Manager Gift Nurses Week
Ad vertisement by inkwellandelm
inkwellandelm
$ 18.85 Original Price $18.85 (15% off)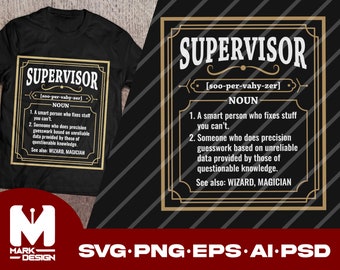 Supervisor svg Supervisor cricut svg Supervisor silhouette svg - Supervisor Dictionary funny Definition svg design
Ad vertisement by MarkDesignPH
MarkDesignPH
$ 3.74 Original Price $3.74 (20% off)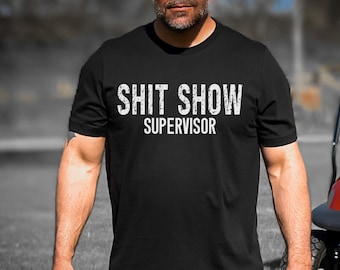 Shit Show Supervisor, Dad Shirt, Daddy Shirt, Shitshow T-shirt, Funny Gifts for Him, Dad Life Shirt, Crazy Family
Ad vertisement by TwistedChaosBoutique
TwistedChaosBoutique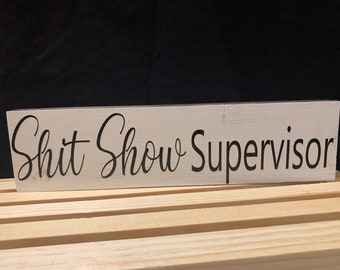 supervisor/ humor/funny/ shelf sitter
Ad vertisement by JustDinkDesigns
JustDinkDesigns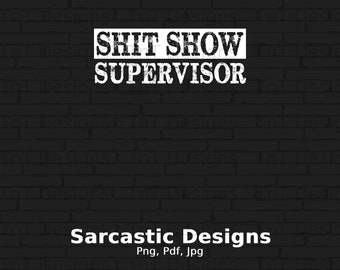 Shit Show Supervisor Digital Png File Download, Mama Png, Mom Png, Funny Mom Png, Boss Manager Teacher Gift, Mom Gift, New Mom Shirt Png
Ad vertisement by TntDigitalCreations
TntDigitalCreations
$ 3.49 Original Price $3.49 (20% off)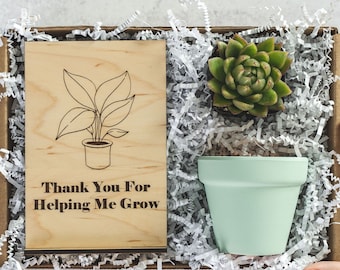 Thank you for Helping me Grow, Thank You Gift Succulent Box, Wood Card, Mentor Professor Teacher Appreciation Gift
SucculentBarShop
From shop SucculentBarShop
$ 45.00 Original Price $45.00 (20% off)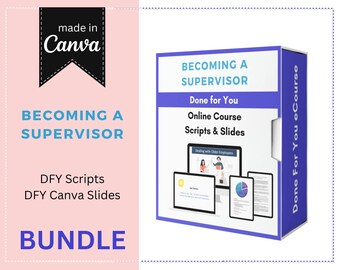 Done for You Online Course | Becoming a Supervisor | Business Course in a Box | 13 Lessons
coursehustle
From shop coursehustle
$ 59.99 Original Price $59.99 (70% off)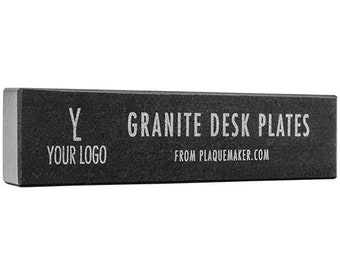 Personalized Black Granite Nameplate - The Perfect Gift to Celebrate A New Job, Promotion, Graduation or New Office
PlaqueMakerCustom
From shop PlaqueMakerCustom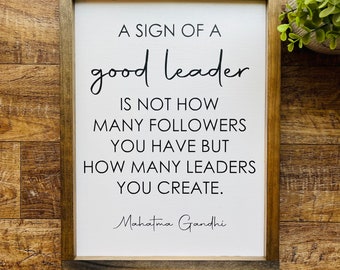 Leadership Sign | Mahatma Gandhi Quote | A Sign Of A Good Leader Is Not How Many Followers You Have But How Many Leaders You Create |
StainsGrains
From shop StainsGrains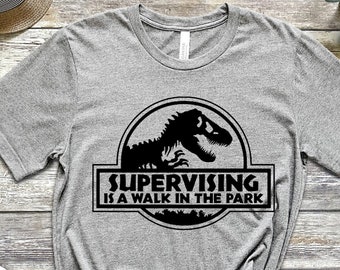 Supervising Is A Walk In The Park, Supervisor World Tee, Funny Humor Manager Unisex Shirt, Dinosaur Jurassic Style T-shirt
Ad vertisement by OzzyDesignStore
OzzyDesignStore
$ 14.99 Original Price $14.99 (40% off)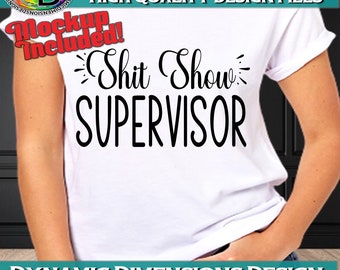 Shit show supervisor SVG, Svg cut files, Sarcastic Svg, Cricut Svg, Funny shirt Svg, Coffee Mug Svg, Sarcastic Png, Funny mom shirt Svgv
Ad vertisement by DynamicDimensionSVG
DynamicDimensionSVG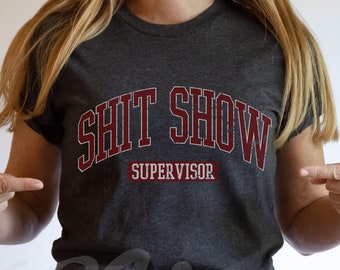 Funny Mom Shirt,Shit Show Supervisor Shirt,Funny Mom Boss Manager Teacher Gift,New Mom Shirt,Future Mom Gift,Toddler Mom Shirt,Funny Dad
Ad vertisement by KCMDesignStudio
KCMDesignStudio
$ 30.99 Original Price $30.99 (20% off)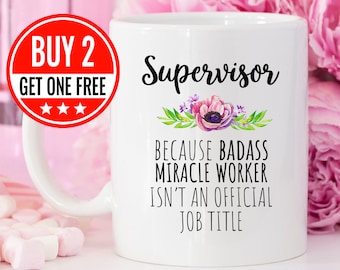 Supervisor, Supervisor Mug, Supervisor Gift, Gift For Supervisor, Supervisor Coffee Cup, Best Supervisor, Gift For Her, Supervisor Quote Mug
Ad vertisement by WhatAboutGift
WhatAboutGift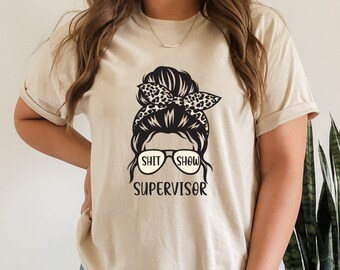 Shit Show Supervisor Shirt, hit Show Supervise, New Mom Boss Manager Teacher Gift, Mom Gift, Future Mom Tees Unisex, Funny Mom Gift Shirt
Ad vertisement by 58Exclusive
58Exclusive
$ 25.00 Original Price $25.00 (20% off)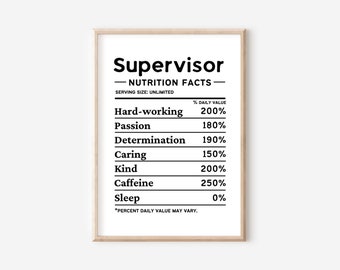 Supervisor Nutrition Facts, Supervisor Gift, Supervisor Print, Supervisor Digital Download, Supervisor Wall Art
Ad vertisement by IndigoPinePrints
IndigoPinePrints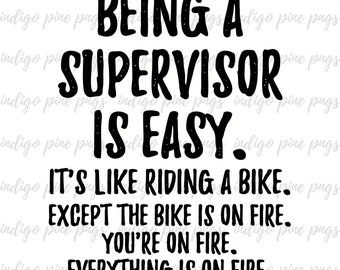 Being a Supervisor, Supervisor Sublimation Design, Supervisor Digital Design, Supervisor gift
Ad vertisement by IndigoPinePngs
IndigoPinePngs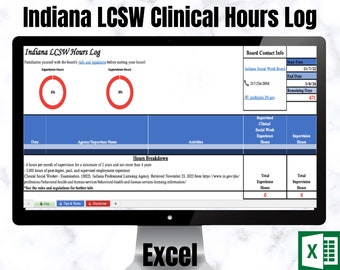 Clinical hours log, lcsw hour tracker, clinical supervision organization, social work goals, msw graduation gift, therapist forms, excel, IN
Ad vertisement by ClinicalHoursSheets
ClinicalHoursSheets
$ 19.99 Original Price $19.99 (5% off)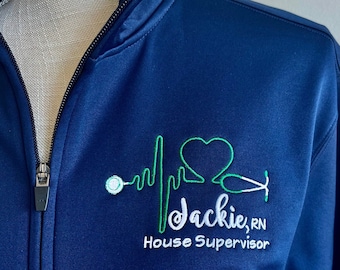 Personalized medical supervisor gift, full zip jacket with pockets or pullover sweatshirt, for charge nurse, staff, unit and department
DoubleStitchDesigns1
From shop DoubleStitchDesigns1
$ 52.00 Original Price $52.00 (15% off)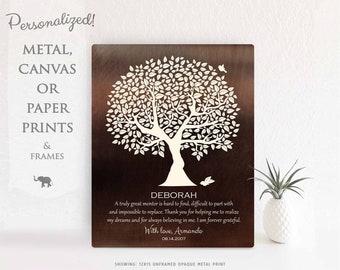 Gift For Mentor, Personalized, Supervisor or Corporate Award, Retirement Coworker Gift, Custom Canvas or Paper Print, or Metal Plaque 1392
From shop LuckyTusk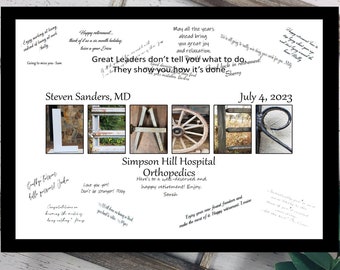 Leader Appreciation, Custom Guest Book Alternative Unique Gift For Boss, Personalized Office Gift From Group, Manager Supervisor
SimpsonHillDesigns
From shop SimpsonHillDesigns
$ 26.00 Original Price $26.00 (10% off)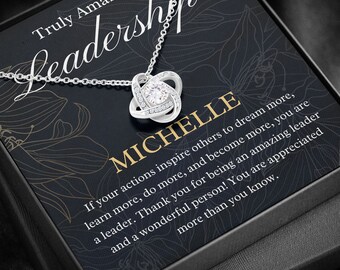 Personalized Leadership Necklace, .925 Sterling Silver, Thank You Leader, Appreciation Gift for Supervisor, Leader Gift Women, Mentor
FlairyLandGift
From shop FlairyLandGift
$ 53.29 Original Price $53.29 (25% off)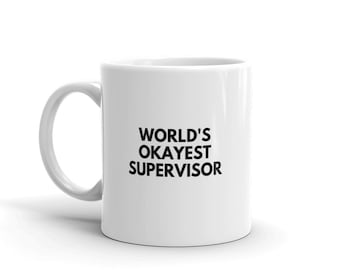 Worlds Okayest Supervisor Mug-Funny Supervisor Coffee Mug-Funny Mug for Supervisor-Funny Supervisor Mug-Worlds Best Supervisor-Funny Gift
Ad vertisement by ExpressionPrint
ExpressionPrint
$ 21.48 Original Price $21.48 (30% off)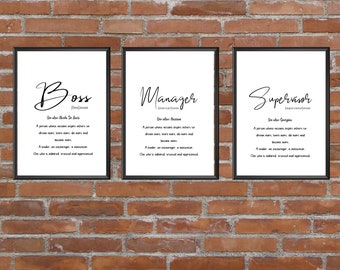 Boss / Manager / Supervisor Personalised Print (Choice of 3) | Inspirational | Boss Gift | Manager Gift | Supervisor / Team Leader Gift
Ad vertisement by JDFPrinting
JDFPrinting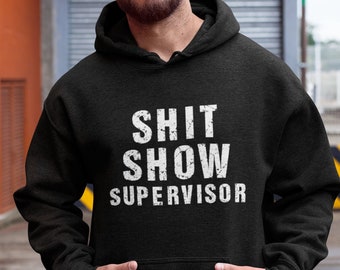 Shit Show Supervisor Hoodie
Ad vertisement by EMRGiftsandDesigns
EMRGiftsandDesigns
$ 40.00 Original Price $40.00 (15% off)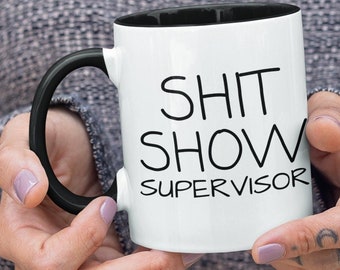 Shit Show Supervisor Mug Funny Mug Sarcastic Mug Gift For Boss
Ad vertisement by TheSkatingTurtle
TheSkatingTurtle
$ 19.20 Original Price $19.20 (10% off)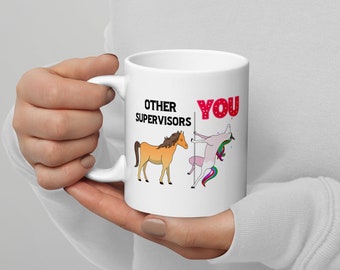 Supervisor Gift, Supervisor Unicorn Mug, Supervisor Gift For Women Men
Ad vertisement by Pyramidappareldesign
Pyramidappareldesign
$ 26.54 Original Price $26.54 (40% off)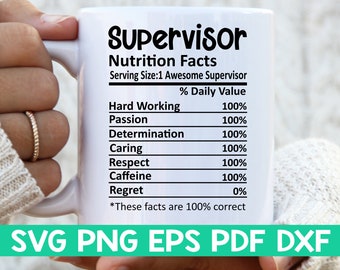 Supervisor Nutrition Facts svg,Supervisor Nutritional Facts svg,Supervisor shirt svg,Gift for Supervisor svg,Supervisor cut file svg
Ad vertisement by StoreByEmily
StoreByEmily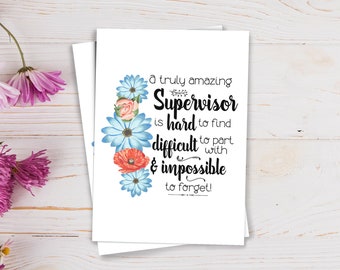 Supervisor Thank you gift - Greeting Card, Appreciation Gift - PRO001
Ad vertisement by DistinctivelyDisty
DistinctivelyDisty
$ 7.81 Original Price $7.81 (20% off)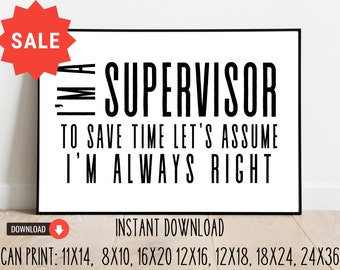 Supervisor Gift/Gift for Supervisor/Supervisor Always Right/8x10, 11x14,16x20, 12x18, 12x16, 18x24, 24x36/Digital Download
Ad vertisement by PrintablesByKrisE
PrintablesByKrisE
$ 7.99 Original Price $7.99 (50% off)
The Etsy Gift Guide
Shop this gift guide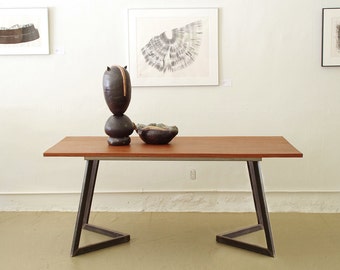 Design Ideas and Inspiration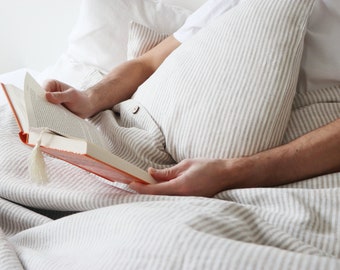 Everyday Finds
Common Questions
Shipping policies vary, but many of our sellers offer free shipping when you purchase from them. Typically, orders of $35 USD or more (within the same shop) qualify for free standard shipping from participating Etsy sellers.
Found something you love but want to make it even more uniquely you? Good news! Many sellers on Etsy offer personalized, made-to-order items.
To personalize an item:
Open the listing page.
Choose the options you'd like for the order. This will differ depending on what options are available for the item.
Under "Add your personalization," the text box will tell you what the seller needs to know. Fill out the requested information.
Click "Buy it now" or "Add to cart" and proceed to checkout.
Don't see this option? The seller might still be able to personalize your item. Try contacting them via Messages to find out!
Absolutely! Our global marketplace is a vibrant community of real people connecting over special goods. With powerful tools and services, along with expert support and education, we help creative entrepreneurs start, manage, and scale their businesses. In 2020 alone, purchases on Etsy generated nearly $4 billion in income for small businesses. We also created 2.6 million jobs in the U.S.—enough to employ the entire city of Houston, TX!
From handmade pieces to vintage treasures ready to be loved again, Etsy is the global marketplace for unique and creative goods. It's also home to a whole host of one-of-a-kind items made with love and extraordinary care. While many of the items on Etsy are handmade, you'll also find craft supplies, digital items, and more.
Privacy Settings
Etsy uses cookies and similar technologies to give you a better experience, enabling things like:
basic site functions
ensuring secure, safe transactions
secure account login
remembering account, browser, and regional preferences
remembering privacy and security settings
analysing site traffic and usage
personalized search, content, and recommendations
helping sellers understand their audience
showing relevant, targeted ads on and off Etsy
Detailed information can be found in Etsy's Cookies & Similar Technologies Policy and our Privacy Policy .
Required Cookies & Technologies
Some of the technologies we use are necessary for critical functions like security and site integrity, account authentication, security and privacy preferences, internal site usage and maintenance data, and to make the site work correctly for browsing and transactions.
Personalized Advertising
To enable personalized advertising (like interest-based ads), we may share your data with our marketing and advertising partners using cookies and other technologies. Those partners may have their own information they've collected about you. Turning off the personalized advertising setting won't stop you from seeing Etsy ads or impact Etsy's own personalization technologies, but it may make the ads you see less relevant or more repetitive.
This type of data sharing may be considered a "sale" of information under California privacy laws. Turning off personalized advertising opts you out of these "sales." Learn more in our Privacy Policy. , Help Center , and Cookies & Similar Technologies Policy .
Stack Exchange Network
Stack Exchange network consists of 181 Q&A communities including Stack Overflow , the largest, most trusted online community for developers to learn, share their knowledge, and build their careers.
Academia Stack Exchange is a question and answer site for academics and those enrolled in higher education. It only takes a minute to sign up.
Q&A for work
Connect and share knowledge within a single location that is structured and easy to search.
What type of gift could I give to my PhD advisor? [duplicate]
I will be defending my dissertation in this Summer and I'm planning to give a gift to my advisor. I'm not quite sure what would be the best and meaningful gift for a professor receiving from his/her student. Main reason I'm asking this questions is that I'm an international student and not sure what would be most suitable. It's usually a general understanding in my homeland that we give some gifts to the professors that stays for long time. In other words, we avoid giving Champagne, Wine, or something to eat rather a shirt, pen set, etc. Any idea from the american life perspective will be appreciated.
6 America = guns! – Dave Clarke Mar 18, 2015 at 20:20
4 Something from your home country would be ideal. It should also be small, to avoid any potential issues. – Jeremy Miles Mar 18, 2015 at 20:24
4 On a more serious note (or are the gun folks serious? You never really know these days...) – if your professor is one who (in this electronic age) still keeps a notebook, a high quality notebook and perhaps a good pen would be well received. For example I find that Leuchtturm's 5.75x8.25 notebooks, although expensive, are really good. They even have numbered pages! – Moriarty Mar 18, 2015 at 21:25
@Moriarty, yes he's exactly such a person that you described. So, it's a great idea to have a notebook and a pen set. – Lorderon Mar 19, 2015 at 1:05
As far as I'm aware, giving gifts to your PhD adviser upon completion in the US is not an obligatory ritual, as compared to Christmas gift exchange in families, or Mother's Day cards and flowers, which are obligatory rituals.
Before you decide to give a gift and choose one, you should consider your adviser's personality, value system, relationship style, and cultural background. Does this adviser frequently give and receive gifts from other faculty members? From other students? Does he/she display many gifts or honors in the office? If so, examine the symbolic nature of these gifts. Are they personal to him/her? Are they status oriented? Do they reflect or signify certain values or identity? Following this line of inquiry is fruitful on two levels. First, what ever you give him will certainly show that your knowledge and appreciation of him/her as a unique person. Everyone likes to be valued for their unique, special qualities and "quirks". Second, you will be giving something that has significance in the context of your relationship with him/her, not something that is generic.
My personal opinion is that the best gift a PhD student can give their adviser is to be a great student, to be someone who is easy to advise, to be someone who heeds the advice, to be someone who stimulates the adviser intellectually, and, above all, finishes the PhD program on time (or at least expeditiously). You can also express in words what your adviser means to you in your acknowledgements section of your dissertation. You can also offer public thanks at the dissertation defense.
If you think a gift is warranted above and beyond this, then I'd lean toward something that has low economic value but very high symbolic value in the context of the adviser as a unique person and your unique relationship with him/her.
This is a great recommendation. Honestly, I haven't seen any other students giving him a gift. I haven't seen anything that looks like a gift that he keeps in his room. But, it's a great to think about a personalized gift. – Lorderon Mar 19, 2015 at 1:04
Great list of what "gifts" we'd love to see in our students. Certainly, having gifted students is more rewarding than having students that give gifts! – Wolfgang Bangerth Mar 19, 2015 at 1:29
Well, if, say, the professor works in biology, you could find an oversized cell model that is a bit funny and could hang on a wall. For a different personality, a little statue that says "great adviser" , or "best adviser", may work well. – user14102 Apr 28, 2015 at 6:34
Not the answer you're looking for? Browse other questions tagged advisor gifts .
Featured on Meta
We've added a "Necessary cookies only" option to the cookie consent popup
Hot Network Questions
If you order a special airline meal (e.g. vegan) just to try it, does this inconvenience the caterers and staff?
Chord III is rarely used, but Pachelbel's Canon in D has F#m
What can a lawyer do if the client wants him to be acquitted of everything despite serious evidence?
MAGENTO 2: PHP Parse error: syntax error, unexpected 'MageSuite' (T_STRING), expecting function (T_FUNCTION) or const (T_CONST) ... on line 7
2000s era show about a group of friends who used a remote to open a portal anytime they needed to escape from aliens or creatures
Calculating probabilities from d6 dice pool (Degenesis rules for botches and triggers)
How to insulate the neutral from the ground in a Subpanel Siemens mc1020b1100sz
Biodiversity through radiation
How can I make these specific modifications using tcolorbox
Why are non-Western countries siding with China in the UN?
The number of distinct words in a sentence
Minimising the environmental effects of my dyson brain
Does Cosmic Background radiation transmit heat?
Jordan's line about intimate parties in The Great Gatsby?
What is the correct way to screw wall and ceiling drywalls?
Lots of pick movement
Transgenic Peach DNA Splicing
Experiment to crush soda can by air pressure
Tips for golfing in SVG
ncdu: What's going on with this second size column?
Why are trials on "Law & Order" in the New York Supreme Court?
A-Z related to countries
Draw Parcly Taxel's cutie mark
Checking system vs. SEPA and the like
Your privacy
By clicking "Accept all cookies", you agree Stack Exchange can store cookies on your device and disclose information in accordance with our Cookie Policy .
Gift ideas for dissertation supervisor
Official Cambridge Postgraduate Applicants 2023 Thread
Border Force Officer - Core and Mobile team's recruitment campaign September 2022
Is homeschooling possible for A levels?
CTAM: Count to a million (Part 78)
KCL Dentistry 2023 Entry
NERC DTPs 2023 Entry
Am I being unreasonable?
2022 Mphil Machine Learning and Machine Intelligence Application | Cambridge Uni
Oxford MSc in Advanced Computer Science 2023 thread
Official Oxford 2023 Postgraduate Applicants Thread
is this guy being petty?
Medicine Community Feedback and Suggestions
UCL Engineering Foundation Year
The Pupillage Interview/Acceptance/Rejection Thread 2023 Watch
Official LSE Postgraduate Applicants 2023 Thread
Hull York Medical School A100 2023 Entry
Do I report my flatmate?
Official University of Edinburgh 2023 Applicant Thread
Homeschool life
2023 Applicants - do you understand how student finance works?
Official King's College London 2023 Applicants Thread
Hult International Business School- Finances & Credits
The council doesn't need council tax
Official UCL 2023 Undergraduate Applicants Thread
Official UNIVERSITY of BATH 2023 entry thread
Why does he care, he said he doesn't like me anymore.
Bar course inns of court scholarship
Oxford History Applicants 2023 - Undergraduate & Postgraduate
Official: University of Plymouth A100 2023 Entry
Mathematics and computer science Bristol
student loan divorced parents
Vector fields line integral question
Support for Kids of Trans Parents
JP Morgan Degree Apprenticeship 2023
Falmouth Interview
Official University of Leeds 2023 Undergraduate Applicants Threads
Trying to get a refund from QMUL
University of Dundee A104 (Gateway to Medicine) 2023 Entry
Law Applicants 2023 Thread
LNAT Results 2023 Thread
Law Applicants 2023 entry - discussion thread
Kennedys SQE Training Programme 2023
Rejected from Kings Law, do I have a chance at LSE and UCL
Chances of LSE/UCL/Bristol with low LNAT?
HKU/CUHK Law International Students 2023
Official 2022/23 Law Offers Thread
London Law Decisions 2023 (KCL, UCL, LSE)
Law offers 2023-2024 thread
Which university for Law?
Uni offers 2023
Official LNAT 2023 results thread!!!
Bristol Law Rejection reasoning
Lnat results 2023
Does rejection from KCL Law mean rejection for other unis?
which unis for law
LSE & KCL Law 2023 Offer
Warwick vs Nottingham? Law 2023/24
Recent Posts
Overcoming Emotional Problems Whilst Studying
A guide to mature finance, funding and affordability
6 things to consider when choosing the right postgraduate course for you
The Viva Exam: things to consider when preparing for your exam
Four types of essay explained
Top tips for meeting urgent essay deadlines
How to embrace university as a mature student
Dissertation vs thesis: what's the difference?
Everything you need to know about postgraduate study
Being a university student during COVID-19
Academic News
Custom Essays
Dissertation Writing
Essay Marking
Essay Writing
Essay Writing Companies
Model Essays
Model Exam Answers
Oxbridge Essays Updates
PhD Writing
Significant Academics
Student News
Study Skills
University Applications
University Essays
University Life
Writing Tips
How to get the most from your dissertation supervisor
(Last updated: 12 May 2021)
Since 2006, Oxbridge Essays has been the UK's leading paid essay-writing and dissertation service
We have helped 10,000s of undergraduate, Masters and PhD students to maximise their grades in essays, dissertations, model-exam answers, applications and other materials. If you would like a free chat about your project with one of our UK staff, then please just reach out on one of the methods below.
Working with a supervisor on your own research project at dissertation level offers a very different relationship from the student-tutor relationship you might be more used to – and more comfortable with. It's a relationship that demands clarity and understanding, but that can develop (and challenge!) both your academic and interpersonal skills. Here are some tips on getting the most out of your relationship with your dissertation supervisor.
Choosing the right supervisor
If you're an undergraduate (and perhaps even a Master's student) you may find that your supervisor is chosen for you, based on a broad match with your dissertation topic. For most PhD students and some Master's students, however, choosing your dissertation supervisor will be one of the most important early decisions you make, and it will impact both the direction of your research and the shape of your dissertation. Here are some of the questions you should ask yourself about your prospective supervisor (you can even ask some of them directly to the prospective supervisor, provided you deploy a degree of tact in doing so) to ensure you'll get the most out of your working relationship.
This question gets more important the higher the level of your dissertation. While you can expect most academics to have a broad familiarity with their field, it's not reasonable to expect that everybody in your wider field has a detailed knowledge of the theories, frameworks, and texts you'll use in your own work. And given the other demands on their time, it's also unreasonable to expect a supervisor to familiarise themselves with the work of fifty or a hundred scholars before they even start to read your work! Senior academics are likely to be upfront and refuse to supervise you if they lack the expertise to do so. But academics new to the profession may enthusiastically agree to supervise a project even if they're ill-equipped to provide the necessary level of critique. It's your responsibility to be both discerning and reasonable about your expectations.
You and your dissertation supervisor absolutely don't have to agree on everything – and disagreements can be enormously constructive (see below). However, there are also some approaches to the same field that are fundamentally incompatible. By all means pick a supervisor who will challenge your assumptions, but not someone who is ideologically opposed to everything you do before you start doing it.
By now you should "know yourself" sufficiently to be able to identify what you want in a supervisor. Are you a procrastinator in need of a "hands-on" supervisor who will give you strict deadlines for the delivery of outlines and chapters? Or are you highly self-motivated and content to work with a "hands-off" dissertation supervisor who will read your work when you ask them to do so, but not bug you otherwise? Also ask yourself about their style of grading papers – are they generous with praise at the expense of constructive feedback? Do they offer detailed, constructive feedback on how you can make your work better, or do you find their comments picky and overbearing? And, just as importantly, do you tend to get motivated or deflated by the sight of red pen decorating your work?
Popular supervisors may be supervising a high number of dissertations at any one time, potentially reducing the time they have to spend on you. On the other hand, if an academic has no supervisees at all, there might be a reason for that.
Working with your supervisor
It's important to realise that you and your supervisor will need to develop a working relationship based on trust and a shared understanding of what each expects from the other. The exact shape your working relationship takes will depend on your individual working patterns – and the subject area you're working in – but here are some useful pointers to consider
Work with, not for , your supervisor
No doubt you're used to taking modules at university and completing tasks, assignments and exams to pass those modules. You'll have become accustomed to a certain model of working: your tutor gives you direction and instruction, and you complete the assignments to satisfy their requirements. It can be easy, especially for undergraduates, to fall into this familiar pattern when working with a dissertation supervisor. But, although your dissertation will have to meet rigorous assessment criteria set by your department, you shouldn't think about your dissertation supervisor as the tutor for whom you're completing the work. Think of your supervisor instead as a teammate with whom you're working towards completing a goal – an original, rewarding piece of research.
As with any time you're working in a team, you'll need to provide what you're asked for – whether that's a draft of a chapter, a full dissertation outline, or just a set of research questions – when you're asked for it, because another member of your team requires it in order to fulfil their role in the collective endeavour. But don't forget the other important aspect of teamwork. Be clear about what you'd like your teammate to offer you at each step along the way. If you ask your supervisor to look at an early draft, make sure you're explicit about what kind of feedback you're seeking; if you were just looking for confirmation you're "on the right track" structurally, but your draft is full of factual and grammatical errors, it's not going to feel good for anyone when your supervisor assumes that it's a near-final version and rips it to pieces.
Engage your supervisor early
Many supervisors will insist that you meet frequently during the planning stages of your project, especially if you're writing an undergraduate dissertation. But if your supervisor is particularly "hands-off", they may not insist on these early meetings, so it's your job to do so! Involving your supervisor in the planning stages of your dissertation is essential, and will prevent you from making errors that take a great deal of time to fix later, or simply producing a dissertation that your supervisor fundamentally dislikes. Your supervisor will be able to recommend lots of readings for your literature review , and will help you develop a methodology that is robust, well-grounded and theoretically sound, and that – where applicable – adheres to the required ethics standards. If you and your supervisor are in sync about the grounding and methodology of your project, any disagreements that follow are liable to be of the productive rather than the destructive kind!
Meet with your dissertation supervisor frequently, and give them work little and often
Few things are more disheartening than delivering a 5000-word chapter to your supervisor and being told that you need to rewrite almost all of it, because your premise was flawed. It's best to get into the habit of checking in with your dissertation supervisor frequently to discuss where you plan on going next. If you're stuck, your supervisor may be able to help you frame an argument, or transition from one to another. Or they might point you to a couple of sources who will help you make the argument you're trying to make.
Most importantly, you needn't feel that you should only give your supervisor finished or polished work. This is one of the key ways in which a supervisor differs from a tutor, and one of the key reasons why you need to resist thinking of them as such. You shouldn't, of course, give your supervisor sloppy work that you simply haven't bothered to proofread and that is littered with spelling and grammar mistakes. But you can hand in draft introductions or in-process sections with development notes, provided you clearly communicate what it is you're giving your supervisor and what you expect them to do with it.
Disagree – but productively!
You and your supervisor absolutely don't have to agree on everything; academia is based on lively discussion and creative disagreement. Your supervisor is bound to disagree with at least some of what you write – whether it's an interpretation of an individual source or your entire conclusion. It's true that a minority of academics can be dogmatic, and if it becomes evident that your dissertation supervisor is in search of a disciple rather than a student, there may be a problem in your relationship.
If your supervisor is a particularly distinguished academic in their field, it can feel very intimidating to have them argue with you, and it's very tempting to simply back down. Sometimes that's also the right call – knowing when you're wrong and need to change direction is a skill you need to acquire as an emerging academic! Just as often, though, what feels like pressure to simply agree with your supervisor's way of seeing things is actually a challenge, to address counter-arguments in your dissertation and make your work more robust as a result. If you still think your argument is strong even after your supervisor has presented their own reasoning, appropriate that reasoning into your argument, and address head-on why you still believe your interpretation is better. If in doubt, ask your dissertation supervisor directly: do you think I'm just wrong here, or do I need to do more to convince you?
If all else fails… switch!
In the unlikely event that something goes wrong – perhaps you've realised too late that your supervisor simply wants you to write an entirely different dissertation from the one you're writing, or you find their feedback impenetrable and demoralising, or they're too busy to meet with you for weeks at a time – you may decide that you need to switch supervisors. Try talking this out with your dissertation supervisor first, and then approach your head of department.
A freshers' guide to money and work
A freshers' guide to university and mental health
dissertation supervisor
study skills
university life
Writing Services
Essay Writing Services
Dissertation Writing Services
Essay Plans
PhD Proposals
Editing Services
Proofreading Service
Editing Service
Academic Editing Service
Additional Services
Marking Services
Consultation Calls
Personal Statements
Frequently Asked Questions
Fair Use Policy
Policy for Students in England
Become a Writer
Affiliate Login
Privacy Policy
Terms & Conditions
Payment Methods
Cryptocurrency payments.