Essay Writing
Extended Essays
IB Internal Assessment
Theory of Knowledge
Research Writing
Literature Review
Dissertations
Assignment Help
Capstone Projects
College Application
Online Class
How to Write the Body Paragraphs of Argumentative Essay in 2022
by Antony W
November 5, 2021
We've covered quite a lot on argumentative essay writing at Help for Assessment.
As of this far, you know how to come up with arguable claims and write a killer introduction for the essay.
You even know how to include a hook in space as small as the introduction paragraph.
But writing an argument goes beyond your ability to hook a reader with your introduction. You also have to work on your body paragraphs to make sure they're up to the standard.
If this is the first time you're working on an argumentative essay, it can be a challenge to get the body paragraphs written well.
So in this guide, we'll show you how to work on the body paragraphs and get the section done right the first time.
Do you need help with your Argumentative Essay?
Get in touch with your professional team of writers.
How to Write The Body Paragraphs Of An Argumentative Essay
The following are the seven steps to help you build up the body paragraphs of your argumentative essay.
1. Start with a Topic Sentence
While we can argue that a topic sentence can appear anywhere in the body paragraph of your essay, it's best to include at the very beginning.
Think about why the sentence is important based on the context of the thesis statement of your argument. While not necessarily mandatory, you can highlight an argument from the thesis statements to establish a good connection.
Keep in mind that the role of a topic sentence goes beyond showing a connection between your body paragraphs and the statement that summarizes the essay.
Your audience should look at the sentence and see that you've moved your argument a level higher. So you have to make your writing as unique as possible.
To be clear, some paragraphs in the body section of your argumentative essay won't need a topic sentence.
There are instances when it would make a lot of sense to omit it, especially if you're explaining a series of events where the next paragraph develops a concept that you already introduced.
2. Explain Your Topics Sentence – if Necessary
More often than not, your topic sentence will be self-explanatory and require no further information.
However, if you feel like there's a need to add more information to make your ideas clear, don't hesitate to do so. However, don't go head on adding a big wall of text.
Another one to two sentence should be enough to explain your point.
3. Introduce Your Argument's Evidence
When writing an argumentative essay , you must include reasonable and objective evidence to support your arguable claims.
Including your evidence to support your position can move your audience to believe that you invested your time to investigate the topic in-depth.
The evidence can be anything, from an anecdote, real life experiences, statistics, as well as quoted materials.
Integrate evidence into your essay in a way that moves your readers from just reading your words to buying into your argument without feeling a logical jolt.
4. Insert and Unpack Your Evidence
Now that you've introduced your evidence, it's time to insert and then unpack it. Quotes make a good option for inserting evidence into the text, although you shouldn't hesitate to do so using personal examples.
The next thing you need to do is unpack the evidence, and you do so by giving a thorough explanation, which naturally brings out a clear picture about why the evidence is significant to your argument.
Unpacking your evidence increases the credibility of the essay as it shows your audience that you know what you're talking about even if they won't agree with you.
Keep in mind that you don't have a lot of room to unpack your evidence. Mostly, you should keep it as short as 1 to 2 sentences give or take, although you might expand it just a little if the evidence is so complicated that it requires further explanation.
5. Explain Your Evidence
Unpacking your evidence is not good enough. You have to go as far as to explain why it's important in the first place. In other words, is the evidence that you've provided good enough to prove that you have a point?
Your explanation should be objective and debatable, and it's okay to include your own opinion provided what you write makes sense.
Again, you need to keep your explanation as short as possible. You have a writing space of 1 to 3 sentences.
So pack it only with the most useful information that can convince your audience that you know what you're talking about.
6. Write a Closing Link
A closing link is the conclusion for each paragraph. This section is a no brainer, so you don't exactly have to think too much outside the box.
You want the concluding paragraph to assure your audience that your paragraph does indeed add up to the development of your argument. Consider using a strong transition in the closing link.
This helps to maintain the flow of your ideas in a logical order. Not to mention it makes it easy for the reader to move on to the next consequent paragraph without feeling lost.
One of the very important rules when it comes to writing a closing link is to avoid ending with a transition. Start with it instead.
Get Argumentative Essay Writing Help
Now that you know how to write the body section of your argumentative essay, it should be easy for you to complete the project on your own.
However, if you don't have enough to complete the project and you have a tight deadline to beat, you should consider outsourcing your essay writing work to Help for Assessment.
We have a great team of writers who work hard around the clock to help people like you write great essays in just a short amount of time.
Whether you've run of deadlines or you have a topic have no idea how to start, our writers will work with you from start to finish. You can click here to place your order with us.
About the author
Antony W is a professional writer and coach at Help for Assessment. He spends countless hours every day researching and writing great content filled with expert advice on how to write engaging essays, research papers, and assignments.
How to Write Strong Body Paragraphs in an Essay
A body paragraph in an essay consists of three parts: topic sentence, explanation, and one or more examples. The topic sentence summarizes your paragraph completely and perfectly. The explanation is used to discuss and clarify the main point of your paragraph. And examples illustrate the point.
Your thoughts will flow easily
You will always know what to say to support your thesis
You'll be able to expand your essay whenever necessary
Your reader will have an easy time understanding your arguments
You will consistently get better grades 
What should a good paragraph contain and how do you write one? Here is the short answer.
A basic body paragraph consists of a topic sentence, an explanation, and example(s). To write it, think of a paragraph as a mini-essay in which the topic sentence is like a thesis statement, and the explanation and examples are the support.
Body Paragraphs in an Argumentative Essay
Just to be clear, an argumentative essay is the same as a persuasive, expository, or a so-called opinion essay. It is just an essay in which you present a thesis, or an argument, and then support it using evidence. 
And the function of a body paragraph in such an essay is to deliver the evidence effectively. 
A few important facts about body paragraphs:
A body paragraph can be as short as three sentences or as long as a page (in a long research paper).
It should always proceed from general to specific. 
It should only contain information that helps support the main point in some way.
It should not contain irrelevant information or contradict the thesis.
If you follow the paragraph structure I'm about to show you, your essays will have amazing persuasive power. 
Basic Body Paragraph Structure 
Let's look closely at each part of a basic body paragraph.
Topic Sentence
A topic sentence (also known as a lead sentence ) is the first and most general statement in a body paragraph. It should briefly summarize the contents of the paragraph. This way, it tells the reader what the main point of the paragraph is.  
Treat the topic sentence like a thesis for your paragraph. Everything that follows it should serve to support it. 
Explanation
This is the part where you explain the point you just made in the topic sentence. It is your opportunity to show your knowledge about the subject.
If you're writing a basic essay, as you would on a test or an exam, you don't have to cite sources. Just provide a logical explanation or present facts known to you.
But this part should still be somewhat general. Here are several kinds of information you can include in the Explanation part:
A list of facts that support the main point. 
A logical explanation. This will answer the question "Why?"
A description of a process. This will answer the question "How?"
Example(s) 
This is the final part of a paragraph in which you present the most specific bits of evidence. Examples contain dates, names, events, geographical locations, and other specific information.  
Enough of theory. Let's write some body paragraphs. 
Body Paragraph Examples
Example 1. new york city.
"The abundance of entertainment makes New York an amazingly fun city. The variety of things to do is incredible, and many venues are open all night. Broadway and off-Broadway shows, concert halls, comedy clubs, and all kinds of live music venues are within a hand's reach. 'Hamilton' the musical opened last year to great success. People absolutely love it. Though tickets to the show usually have to be bought way in advance, my uncle and cousin bought theirs on the street and got in that night. They came away dazzled and even wanted to attend the show again during the same visit to the city."
Let's break this paragraph down. 
Next comes one sentence that is an explanation. It is about the variety and availability of venues. They are many, and they are always open. 
Next, we have a list of examples of venues. They are more general examples, but they are examples nevertheless. 'Hamilton' is more specific. 
And finally, we have the most specific example of specific people who did a specific thing in New York. 
Note that the paragraph flows from general to specific. And each sentence serves to support the argument presented in the topic sentence. 
Example 2. Sharks
"In spite of the efforts of the local government, shark attacks still take place. Local police, in collaboration with marine scientists, built underwater fences to protect the beach. They also warned local beach goers to exercise caution and stay within marked limits when swimming. Sheriff Peterson personally greeted beach goers for several days, warning them about the danger. Nevertheless, despite all the best efforts, two shark attacks took place last week. A middle-aged man suffered a bite, was rushed to the hospital, and recovered shortly thereafter. A little boy who was attacked two days later survived but had to be treated for serious injuries."
Let's take a look at what's happening in this paragraph. 
The topic sentence summarizes both parts perfectly. This way, it also dictates the structure of the paragraph. 
Whenever you use sentence structure "despite A, nevertheless B," you are creating two parts that are antagonistic to each other. 
And that's a great way to divide a topic or subject into parts. It adds persuasive power and allows you to write more content. 
Note that each of the two parts of the paragraph proceeds from general to specific. 
For more body paragraph examples, check out my detailed tutorial for beginners on how to write an essay .
Body Paragraph Writing Tips
Check in with your thesis..
Whenever you're not sure what to write in your next paragraph, check in with your thesis statement or your outline. 
Make sure that this paragraph is relevant to the subject and serves to support the main point of the whole essay. It should definitely not contradict your thesis. 
If you have an outline , which you probably should, consult it before writing the paragraph. It will tell you what section you're in, and what goes into that section. 
In other words, start from the head of the paper and gradually arrive at your next paragraph. 
Don't worry if your data is limited.
As long as your paragraph proceeds from general to specific and has a solid topic sentence, you're doing fine. Here's what I mean.
That's fine. You don't have to include an example for every point you make. That said, examples are some of the most attractive and desirable parts of your essay. So, include them when you can.
On the other hand, if all you have is examples, but you don't have a very good explanation, that works, too. 
Just follow up your topic sentence with a bunch of good examples, and your point is well-made. 
Don't worry about concluding sentences or transitions.
You will often hear that you should conclude your paragraph with a sort of a small conclusion. Some experts also advise to use transitions to connect paragraphs.
But you don't really need to write either one. If your writing is crystal clear, your reader will have no problem following your points. 
State your point in the topic sentence, support it with an explanation or examples or both, and proceed to the next paragraph. Keep it simple. 
Hope this was helpful!
Now go write some amazing body paragraphs!
Tutor Phil. 
Tutor Phil is an e-learning professional who helps adult learners finish their degrees by teaching them academic writing skills.
Recent Posts
How to Write an Effective Essay Conclusion (6 Techniques)
https://youtu.be/sWFnzRKI4mI The easiest way to write an essay conclusion is to simply restate your main points, using different words and phrases to avoid sounding repetitive. That said,...
How to Write a Summary of an Article in 5 Easy Steps
https://youtu.be/mXGNf8JMY4Y When you're summarizing, you're simply trying to express something in fewer words. I'm Tutor Phil, and in this tutorial, I'll show you how to summarize an...

How to Write a Standout Argumentative Essay
An argumentative essay is a piece of writing that uses factual evidence and logical support to convince the reader of a certain way of thinking. Although many types of essays aim at persuading the reader to believe a specific point of view, argumentative essays rely heavily on hard evidence, drawing on other studies and sources to prove their argument is best. 
Don't let the name fool you: Argumentative essays don't have to be aggressive or combative. Rather, it gets its name from the style of arguing, whereby the writer presents sufficient research to both support their own claim and invalidate opposing perspectives. When you're writing an argumentative essay, remember that the goal is to show that your thesis is the only logical conclusion. 
Give your essays extra polish Grammarly helps you improve academic writing Write with Grammarly
Argumentative essays are only as good as their argument, and structuring good arguments requires a little more than just being stubborn (even if it helps!). Below, we run through the most useful techniques for writing the perfect argumentative essay. But don't take our word for it—our evidence speaks for itself! 
What is an argumentative essay? 
Like persuasive essays and other types of essays , the point of argumentative essays is to convince the reader of a particular point of view. What makes an essay argumentative is the method of convincing: An argumentative essay uses fact-based evidence and unquestionable logic to prove that its thesis is true. 
Persuasive essays do this, too, but tend to be more emotional and less formal . Argumentative essays focus more on concrete empirical data, whereas persuasive essays appeal more to the reader's emotions. In other words, argumentative essays favor quantitative support, while persuasive essays favor qualitative support. 
Likewise, it's easy to confuse argumentative essays with expository essays , which rely heavily on fact-based evidence and copious research. The main difference is bias : Argumentative essays presume one point of view is correct, whereas expository essays usually present all sides of the argument and leave it to the reader to make up their own mind. 
Another distinction of argumentative essays is that the thesis is not obvious . It usually has strong enough opposition to necessitate an explanation of why it's wrong. For example, "the sky is blue on a sunny day" would be an awful thesis for an argumentative essay. Not only would it be redundant, but also far too simplistic: Your evidence may be "look outside," and that'd be the end of it! 
The idea is that an argumentative essay leaves no doubt that its thesis is accurate, usually by disproving or invalidating opposing theories. That's why argumentative essays don't just talk about the writer's own thesis but discuss other contradicting points of view as well. It's hard to name one perspective as "true" if you're ignoring all the others. 
Basic argumentative essay structure
Because your entire argumentative essay depends on how well you present your case, your essay structure is crucial. To make matters worse, the structure of argumentative essays is a little more involved than those of other essay types because you also have to address other points of view. This alone leads to even more considerations, like whose argument to address first, and at what point to introduce key evidence. 
Let's start with the most basic argumentative essay structure: the simple five-paragraph format that suits most short essays. 
Your first paragraph is your introduction , which clearly presents your thesis, sets up the rest of the essay, and maybe even adds a little intrigue. 
Your second, third, and fourth paragraphs are your body, where you present your arguments and evidence, as well as refute opposing arguments. Each paragraph should focus on either showcasing one piece of supporting evidence or disproving one contradictory opinion. 
Your fifth and final paragraph is your conclusion , where you revisit your thesis in the context of all preceding evidence and succinctly wrap up everything. 
This simple structure serves you well in a pinch, especially for timed essays that are part of a test. However, advanced essays require more detailed structures, especially if they have a length requirement of over five paragraphs. 
Advanced argumentative essay structure
Some essays need to support more complicated arguments and more definitive rebuttals than normal. In these cases, the three major formats below should serve your argumentative essay for a variety of needs. 
Aristotelian (Classic)
When to use it: making straightforward arguments
The Aristotelian or classic argument is a default structure for a clear argument, more like an extension of the simple five-paragraph structure above. It draws on credibility ( ethos ), emotion ( pathos ), and reasoning ( logos ) to prove its points, all of which can be adapted for virtually any argument. In form, it follows a direct and logical path: 
1 Introduce the problem.
2 Explain your perspective.
3 Explain your opponent's perspective. Refute their points one-by-one as you go. 
4 Present your evidence.
5 Conclude your argument.
When to use it: presenting complex issues with no clear truths or when your thesis is a rebuttal or counterargument. 
The Toulmin method was developed to analyze arguments themselves, so it makes sense to use it for essays. Because it's steeped in logic and deep analysis, this approach best suits complicated issues that need unraveling, but also works well for refuting an opposing point of view piece by piece. 
In form, it includes six main areas, but you're free to organize them in whatever order works best for your essay. Keep in mind that your claim can itself be a rebuttal of another argument, so your entire essay could be disproving another thesis rather than presenting your own. 
1   Claim: your thesis or argument, stated clearly
2   Reasons: your evidence, including data or generally accepted facts
3   Warrant: the connection between your claim and reasons (requiring you to state assumptions explicitly so there's no confusion)
4   Backing: additional evidence to support your claim
5   Qualifier: the limits to your own claim, including concessions
6   Rebuttal: addressing opposing viewpoints and criticisms of your claim
When to use it: showing both sides of an argument as valid or when presenting to a mixed audience.
The Rogerian method is simply a middle-ground approach, where you acknowledge the validity of both your thesis and the opposition's viewpoint. It's the least confrontational and most respectful, which helps in convincing readers who are naturally biased against your main claim. In form, it follows a five-step structure: 
2 Explain your opponent's perspective first. Validate their points when correct. 
3 Explain your perspective. 
4 Bring both sides together. Present a middle ground where both viewpoints coexist. 
5 Conclude your (balanced) argument.
How to write a good thesis
The thesis, or argument, is the cornerstone of any good essay. If your thesis is weak or full of holes, not even a perfect essay structure can save you. 
The thesis itself should be the one takeaway you want your readers to leave with. What are you trying to convince them of, or what do you want them to remember after reading? Knowing this informs all other aspects of writing your essay, including the best structure and format, not to mention which evidence to collect. 
For starters, choose a topic you feel strongly about (if it's not already assigned). It helps if your argument is specific; having a broad or general argument means more facets to examine, which can make for a wordy essay. 
It also helps to consider your audience. You don't always have to tell readers what they want to hear, but their biases should influence how you write your essay, including your wording and how much credit to give the opposition. 
Above all, choose a thesis with sufficient evidence. Argumentative essays thrive on factual proof from credible sources, and you don't want to waste time searching for data that doesn't exist. If you can't find enough facts to back up your thesis, maybe you shouldn't argue that point in the first place. 
How to write an argumentative essay: the writing process
Argumentative essays follow the same recommended writing process as other kinds of writing, albeit with more emphasis on researching and preparing. Here's a brief overview of how to adapt the process for argumentative essays: 
1   Brainstorming: If your argument is not provided in the assignment, take some time to think up a good thesis based on our guidelines above. 
2   Preparing: This phase is for collecting all the evidence going into your essay, as well as writing an outline . Because proof is key to argumentative essays, set aside ample time for research until you have all the support you need. It's also a good time to outline your essay, answering questions like when and how to discuss opposing viewpoints. 
3   Drafting: Write a rough draft of your essay. It helps to include any data and direct quotes as early as possible, especially with argumentative essays that often cite outside sources. 
4   Revising: Polish your rough draft, optimize word choice, and restructure your arguments if necessary. Make sure your language is clear and appropriate for the reader, and double-check that you effectively made all your points and rebuttals. 
5   Proofreading : Go through your draft and focus exclusively on fixing mistakes. If you're not confident in your grammar skills or diction, use Grammarly . 
Although optional, it always helps to have a fresh set of eyes on your essays before finalizing it. See if your argument is strong enough to convince your friends!
Argumentative essay writing tips
Our tips for writing better essays apply just as well to argumentative essays as any others, so that's the best place to start if you're looking for additional guidance. For tips specific to argumentative essays, try these: 
Support your argument with concrete facts
Although similar to persuasive essays, argumentative essays are in some ways the exact opposite. While persuasive essays appeal to the reader's emotions, argumentative essays appeal to the reader's reason. That's why hard facts work best. 
Do plenty of research until you have enough data to support each of your main points. Feel free to cite other sources or studies to improve your credibility as well. Try to withhold your personal opinions and feelings as much as possible—let your evidence speak for you. 
Be proactive about language
In an argumentative essay, tone and style are more important than you may think, especially if you're criticizing another person's perspective. Be respectful when choosing your words and phrasing. Using an aggressive tone reflects worse on the writer than the target, even if rebutting a despicable point of view. 
Use aids for style and grammar
Even the smallest typo can derail the most carefully planned argument. The problem is, it's hard to formulate the best possible argument if you're distracted by spelling and grammar. 
Grammarly finds all of your writing mistakes for you so you can stay focused on what's important. It even checks your tone and clarity to make sure your true argument always shines through and comes across as intended. See how Grammarly can help your next writing project by downloading it now.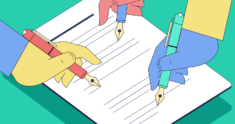 Purdue Online Writing Lab College of Liberal Arts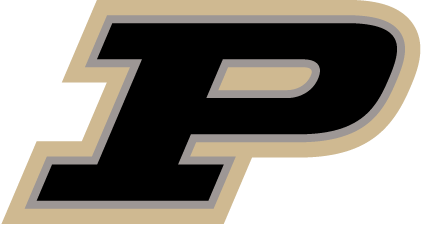 Argumentative Essays

Welcome to the Purdue OWL
This page is brought to you by the OWL at Purdue University. When printing this page, you must include the entire legal notice.
Copyright ©1995-2018 by The Writing Lab & The OWL at Purdue and Purdue University. All rights reserved. This material may not be published, reproduced, broadcast, rewritten, or redistributed without permission. Use of this site constitutes acceptance of our terms and conditions of fair use.
The Modes of Discourse—Exposition, Description, Narration, Argumentation (EDNA)—are common paper assignments you may encounter in your writing classes. Although these genres have been criticized by some composition scholars, the Purdue OWL recognizes the wide spread use of these approaches and students' need to understand and produce them.
What is an argumentative essay?
The argumentative essay is a genre of writing that requires the student to investigate a topic; collect, generate, and evaluate evidence; and establish a position on the topic in a concise manner.
Please note : Some confusion may occur between the argumentative essay and the expository essay. These two genres are similar, but the argumentative essay differs from the expository essay in the amount of pre-writing (invention) and research involved. The argumentative essay is commonly assigned as a capstone or final project in first year writing or advanced composition courses and involves lengthy, detailed research. Expository essays involve less research and are shorter in length. Expository essays are often used for in-class writing exercises or tests, such as the GED or GRE.
Argumentative essay assignments generally call for extensive research of literature or previously published material. Argumentative assignments may also require empirical research where the student collects data through interviews, surveys, observations, or experiments. Detailed research allows the student to learn about the topic and to understand different points of view regarding the topic so that she/he may choose a position and support it with the evidence collected during research. Regardless of the amount or type of research involved, argumentative essays must establish a clear thesis and follow sound reasoning.
The structure of the argumentative essay is held together by the following.
A clear, concise, and defined thesis statement that occurs in the first paragraph of the essay.
In the first paragraph of an argument essay, students should set the context by reviewing the topic in a general way. Next the author should explain why the topic is important ( exigence ) or why readers should care about the issue. Lastly, students should present the thesis statement. It is essential that this thesis statement be appropriately narrowed to follow the guidelines set forth in the assignment. If the student does not master this portion of the essay, it will be quite difficult to compose an effective or persuasive essay.
Clear and logical transitions between the introduction, body, and conclusion.
Transitions are the mortar that holds the foundation of the essay together. Without logical progression of thought, the reader is unable to follow the essay's argument, and the structure will collapse. Transitions should wrap up the idea from the previous section and introduce the idea that is to follow in the next section.
Body paragraphs that include evidential support.
Each paragraph should be limited to the discussion of one general idea. This will allow for clarity and direction throughout the essay. In addition, such conciseness creates an ease of readability for one's audience. It is important to note that each paragraph in the body of the essay must have some logical connection to the thesis statement in the opening paragraph. Some paragraphs will directly support the thesis statement with evidence collected during research. It is also important to explain how and why the evidence supports the thesis ( warrant ).
However, argumentative essays should also consider and explain differing points of view regarding the topic. Depending on the length of the assignment, students should dedicate one or two paragraphs of an argumentative essay to discussing conflicting opinions on the topic. Rather than explaining how these differing opinions are wrong outright, students should note how opinions that do not align with their thesis might not be well informed or how they might be out of date.
Evidential support (whether factual, logical, statistical, or anecdotal).
The argumentative essay requires well-researched, accurate, detailed, and current information to support the thesis statement and consider other points of view. Some factual, logical, statistical, or anecdotal evidence should support the thesis. However, students must consider multiple points of view when collecting evidence. As noted in the paragraph above, a successful and well-rounded argumentative essay will also discuss opinions not aligning with the thesis. It is unethical to exclude evidence that may not support the thesis. It is not the student's job to point out how other positions are wrong outright, but rather to explain how other positions may not be well informed or up to date on the topic.
A conclusion that does not simply restate the thesis, but readdresses it in light of the evidence provided.
It is at this point of the essay that students may begin to struggle. This is the portion of the essay that will leave the most immediate impression on the mind of the reader. Therefore, it must be effective and logical. Do not introduce any new information into the conclusion; rather, synthesize the information presented in the body of the essay. Restate why the topic is important, review the main points, and review your thesis. You may also want to include a short discussion of more research that should be completed in light of your work.
A complete argument
Perhaps it is helpful to think of an essay in terms of a conversation or debate with a classmate. If I were to discuss the cause of World War II and its current effect on those who lived through the tumultuous time, there would be a beginning, middle, and end to the conversation. In fact, if I were to end the argument in the middle of my second point, questions would arise concerning the current effects on those who lived through the conflict. Therefore, the argumentative essay must be complete, and logically so, leaving no doubt as to its intent or argument.
The five-paragraph essay
A common method for writing an argumentative essay is the five-paragraph approach. This is, however, by no means the only formula for writing such essays. If it sounds straightforward, that is because it is; in fact, the method consists of (a) an introductory paragraph (b) three evidentiary body paragraphs that may include discussion of opposing views and (c) a conclusion.
Longer argumentative essays
Complex issues and detailed research call for complex and detailed essays. Argumentative essays discussing a number of research sources or empirical research will most certainly be longer than five paragraphs. Authors may have to discuss the context surrounding the topic, sources of information and their credibility, as well as a number of different opinions on the issue before concluding the essay. Many of these factors will be determined by the assignment.
BibGuru Blog
Be more productive in school
How to write an argumentative essay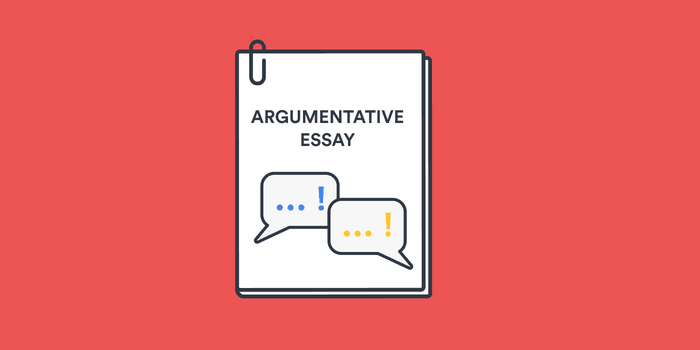 The argumentative essay is a staple in university courses, and writing this style of essay is a key skill for students across multiple disciplines. Here's what you need to know to write an effective and compelling argumentative essay.
What is an argumentative essay?
An argumentative essay takes a stance on an issue and presents an argument to defend that stance with the intent of persuading the reader to agree. It generally requires extensive research into a topic so that you have a deep grasp of its subtleties and nuances, are able to take a position on the issue, and can make a detailed and logical case for one side or the other.
It's not enough to merely have an opinion on an issue—you have to present points to justify your opinion, often using data and other supporting evidence.
When you are assigned an argumentative essay, you will typically be asked to take a position, usually in response to a question, and mount an argument for it. The question can be two-sided or open-ended, as in the examples provided below.
Examples of argumentative essay prompts:
Two-sided Question
Should completing a certain number of volunteer hours be a requirement to graduate from high school? Support your argument with evidence.
Open-ended Question
What is the most significant impact that social media has had on this generation of young people?
Once again, it's important to remember that you're not just conveying facts or information in an argumentative essay. In the course of researching your topic, you should develop a stance on the issue. Your essay will then express that stance and attempt to persuade the reader of its legitimacy and correctness through discussion, assessment, and evaluation.
The main types of argumentative essays
Although you are advancing a particular viewpoint, your argumentative essay must flow from a position of objectivity. Your argument should evolve thoughtfully and rationally from evidence and logic rather than emotion.
There are two main models that provide a good starting point for crafting your essay: the Toulmin model and the Rogerian model.
The Toulmin Model
This model is commonly used in academic essays. It mounts an argument through the following four steps:
Make a claim.
Present the evidence, or grounds, for the claim.
Explain how the grounds support the claim.
Address potential objections to the claim, demonstrating that you've given thought to the opposing side and identified its limitations and deficiencies.
As an example of how to put the Toulmin model into practice, here's how you might structure an argument about the impact of devoting public funding to building low-income housing.
Make your claim that low-income housing effectively solves several social issues that drain a city's resources, providing a significant return on investment.
Cite data that shows how an increase in low-income housing is related to a reduction in crime rates, homelessness, etc.
Explain how this data proves the beneficial impact of funding low-income housing.
Preemptively counter objections to your claim and use data to demonstrate whether these objections are valid or not.
The Rogerian Model
This model is also frequently used within academia, and it also builds an argument using four steps, although in a slightly different fashion:
Acknowledge the merits of the opposing position and what might compel people to agree with it.
Draw attention to the problems with this position.
Lay out your own position and identify how it resolves those problems.
Proffer some middle ground between the two viewpoints and make the case that proponents of the opposing position might benefit from adopting at least some elements of your view.
The persuasiveness of this model owes to the fact that it offers a balanced view of the issue and attempts to find a compromise. For this reason, it works especially well for topics that are polarizing and where it's important to demonstrate that you're arguing in good faith.
To illustrate, here's how you could argue that smartphones should be permitted in classrooms.
Concede that smartphones can be a distraction for students.
Argue that what teachers view as disruptions are actually opportunities for learning.
Offer the view that smartphones, and students' interest in them, can be harnessed as teaching tools.
Suggest teaching activities that involve smartphones as a potential resource for teachers who are not convinced of their value.
It's not essential to adhere strictly to one model or the other—you can borrow elements from both models to structure your essay. However, no matter which model of argumentation you choose, your essay will need to have an outline that effectively presents and develops your position.
How to outline and write an argumentative essay
A clear and straightforward structure works best for argumentative essays since you want to make it easy for your reader to understand your position and follow your arguments. The traditional essay outline comprises an introductory paragraph that announces your thesis statement, body paragraphs that unfold your argument point by point, and a concluding paragraph that summarizes your thesis and supporting points.
Introductory paragraph
This paragraph provides an overview of your topic and any background information that your readers will need in order to understand the context and your position. It generally concludes with an explicit statement of your position on the topic, which is known as your thesis statement.
Over the last decade, smartphones have transformed nearly every aspect of our lives, socially, culturally, and personally. They are now incorporated into almost every facet of daily life, and this includes making their way into classrooms. There are many educators who view smartphones with suspicion and see them as a threat to the sanctity of the classroom. Although there are reasons to regard smartphones with caution, there are ways to use them responsibly to teach and educate the next generation of young minds. Indeed, the value they hold as teaching tools is nearly unlimited: as a way to teach digital literacy, to reach students through a medium that is familiar and fun for them, and to provide a nimble and adaptable learning environment.
Body paragraphs
Most argumentative essays have at least three body paragraphs that lay out the supporting points in favor of your argument. Each paragraph should open with a topic sentence that presents a separate point that is then fleshed out and backed up by research, facts, figures, data, and other evidence. Remember that your aim in writing an argumentative essay is to convince or persuade your reader, and your body paragraphs are where you present your most compelling pieces of information in order to do just that.
The body of your essay is also where you should address any opposing arguments and make your case against them, either disproving them or stating the reasons why you disagree. Responding to potential rebuttals strengthens your argument and builds your credibility with your readers.
A frequent objection that teachers have to smartphones in the classroom is that students use them to socialize when they should be learning. This view overlooks the fact that students are using smartphones to connect with each other and this is a valuable skill that should be encouraged, not discouraged, in the classroom. A 2014 study demonstrated the benefits of providing students with individual smartphones. Sanctioned smartphone use in the classroom proved to be of particular importance in improving educational outcomes for low-income and at-risk students. What's more, learning apps have been developed specifically to take advantage of the potential of smartphones to reach learners of various levels and backgrounds, and many offer the ability to customize the method and delivery of lessons to individual learner preferences. This shows that the untapped potential of smartphones is huge, and many teachers would do well to consider incorporating them into their classrooms.
Your concluding paragraph wraps up your essay by restating your thesis and recapping the arguments you presented in your body paragraphs. No new information should be introduced in your conclusion, however, you may consider shifting the lens of your argument to make a comment on how this issue affects the world at large or you personally, always keeping in mind that objectivity and relevance are your guiding principles.
Smartphones have a growing place in the world of education, and despite the presence of legitimate concerns about their use, their value as teaching tools has been clearly established. With more and more of our lives going digital and with the growing emphasis on offering distance learning as an option, educators with an eye to the future won't wait to embrace smartphones and find ways to use them to their fullest effect. As much time and space as we could devote to weighing the pros and cons of smartphones, the fact is that they are not going to disappear from our lives, and our best bet is to develop their, and our students', potential.
Frequently Asked Questions about argumentative essays
Your argumentative essay starts with an introductory paragraph. This paragraph provides an overview of your topic and any background information that your readers will need in order to understand the context and your position.
Like any traditional essay, the argumentative essay consists of three parts:
There are do's and don'ts in argumentative writing. This article summarizes some of them well - you should, for example, avoid coming to an argument based on feelings, without any evidence. Everything you say needs to be backed up by evidence, unless you are the renowned expert in the field.
Yes, you can start your argumentative essay with a question or with a thesis statement. Or you can do both - ask a question and then immediately answer it with a statement.
There are contrasting views on that. In some situations it can make sense to end your argumentative essay with a question - for example, when you want to create room for further discussions or want the reader to leave thinking about the question.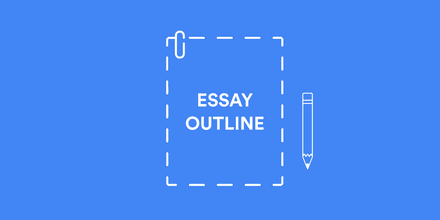 Make your life easier with our productivity and writing resources.
For students and teachers.