How to Cite
Language & Lit
Rhyme & Rhythm
The Rewrite
Search Glass
How to End an Introductory Paragraph
The introductory paragraph is one of the most important parts of your paper, as it allows you to explain the purpose of your work and state the main idea of your essay. As Alice Oshima and Ann Hogue suggest in "Writing Academic English," the structure of the introduction resembles that of a funnel, with general statements entering the wide mouth (beginning of the paragraph) and a thesis statement exiting the narrow stem. Therefore, ending your introductory paragraph means providing the thesis of your paper.
Write exactly what you will argue for in the main body paragraphs. You need to be specific and include only issues you are about to include in your paper. An example of an expository — otherwise called explanatory — thesis is, "The Pope plays a central role in the Vatican City's diplomatic relations with predominantly Catholic countries."
Link the thesis statement to the contents of introductory paragraph; do not just present your statement out of the blue. For example, in the previous example, ensure you have already made general remarks on the Pope and diplomacy before mentioning the thesis.
Mention explicitly whether the thesis statement declares a fact or if it's your personal opinion — backed by evidence, of course. This is very important, as in the former case, readers expect to find more detailed information about the thesis statement, while in an argumentative essay, the main body consists of evidence-based arguments.
Make the thesis seem like a natural question on the general arguments of the introduction. For instance, after mentioning the Pope and the role of diplomacy in bringing countries of similar beliefs together, the natural question is whether the Pope (as head of the Catholic church) influence the relations of the Vatican with other Catholic states, or if he should do so if it's not already the case.
State a fact-based conclusion that is open to dispute. This way, you can attract the attention of readers who may think otherwise or who want to discover a controversial issue. After all, arguing obvious topics can hardly arouse your audience's interest.
Yale University: Introductory Paragraph; Alice Oshima et al.; 1999
UC Santa Barbara: The Introductory Paragraph
Purdue University: Tips and Examples for Writing Thesis Statements; Elyssa Tardiff; Feb 24, 2010
Indiana University: How To Write a Thesis Statement
Tasos Vossos has been a professional journalist since 2008. He has previously worked as a staff writer for "Eleftheros Tipos," a leading newspaper of Greece, and is currently a London-based sports reporter for Perform Sports Media in the United Kingdom. He holds a Bachelor of Arts in communication and media from the University of Athens.
Current Students
Faculty & Staff
Business & Community
Course Schedule
Academic & Career Programs
Paying for College
Student Support
Developing Paragraphs
Taking Notes
Writing A Thesis
Stress Management
Time Management
Critical Reading
Writing An Effective Thesis Statement
Where Should a Thesis Sta...
Where Should a Thesis Statement Be Placed
A thesis statement is usually at the end of an introductory paragraph. The sentences that precede the sentence will introduce it, and the sentences that follow will support and explain it. Just as a topic sentence introduces and organizes a paragraph, a thesis statement helps readers recognize what is to follow.
For example, consider the following thesis statement:
The Battle of Vicksburg changed the course of the Civil War, leading to the success of the Union.
This statement defines the subject, limits it (one battle, not the entire Civil War), and sets up a cause and effect pattern for the essay that follows.
Using Thesis Statements
Informative
Creating a Thesis Statement
Summarizing the Thesis Statement
Entries feed
Comments feed
WordPress.org
Search this Website
Start here. get there..
Main Address
My Homework Done
Expert Writing Services
How It Works
Buy homework
Ace my homework
Homework writers
Homework help
Assignment writing
Homework Solutions
Homework Answers
No Need To Study
High school
McGraw-Hill Connect
Myaccountinglab
Precalculus
Word Problem
Computer Science
Language arts
Engineering
Biochemistry
Microbiology
Homework is easy with expert tips and advice. And even easier when you have an expert to do it for you.
How to End an Introduction Paragraph: Best Ideas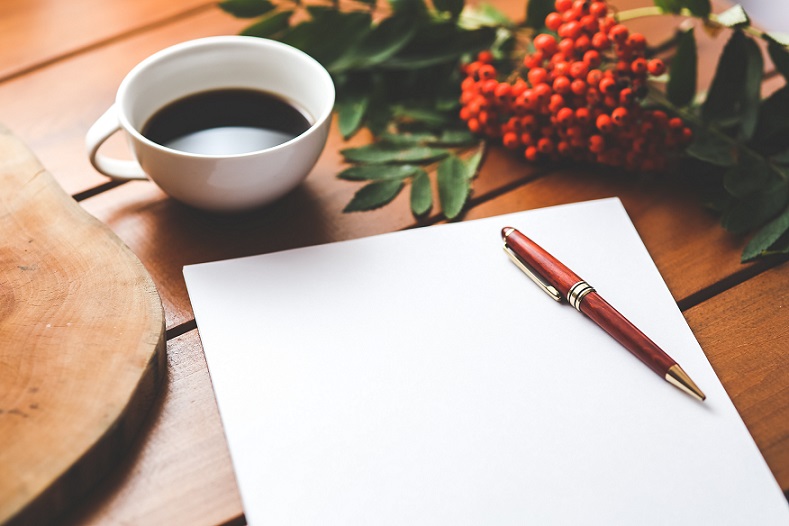 If you have ever had to write any academic assignment, then you know the importance of writing a great introduction paragraph. Because it is the first thing a reader will see, there are some really high stakes when it comes to setting the right tone and mood. If you've ever thought about how to end an introduction email, you know that you can be informal and take a more conversational tone.
An introductory paragraph to an academic assignment, however, needs to be much more professional without crossing the line and being too boring. The following gives a simple strategy and answers some important questions on how to end an introduction hook end.
Creating an Introduction Paragraph Outline
A popular and effective strategy for writing an introduction paragraph is to wait until the end after you have a full understanding of how your body paragraphs have taken shape. Start with an outline and fill in words or phrases for the hook, the background information, main questions, and thesis statement. If you were to learn how to end an introduction speech you start broad and move toward something specific.
You should follow this same strategy for a written assignment. Don't dwell too much in explaining everything in-depth. You should give information that is helpful for the reader to understand the topic, but not be allowed to form a full opinion before you get into the body of the assignment.
How to Conclude an Introduction: FAQ
When students are learning how to conclude an introduction paragraph they usually have several questions. They can turn to the web or writing guides for answers, but we understand that time is of the essence in cases where an assignment is due in a matter of days. It's completely different from the conclusion you write in the end. We've gathered the most common and are addressing them here.
What is the Purpose of an Introduction Paragraph?
The introductory paragraph of any academic assignment has a simple purpose: to explain to the reader what you will be discussing. This includes introducing the topic, providing background information, presenting the central argument you will be making. Another important component of an introduction paragraph is a well-written hook sentence which is usually placed at the very start of the paragraph.
The format for an intro is pretty standard and will vary only slightly depending on what academic discipline you are studying. If necessary, get a hold of a couple of examples to review and learn to mirror when you start crafting your own.
Can a Thesis Statement be at the End of the Introduction?
Absolutely! The most effective and common way is to end your intro is to do so with a thesis statement. The thesis should clearly state, in a concise manner, what the topic and purpose of the assignment is. Some people will write complex sentences combining more than one idea, but this is largely a strategy you should avoid until you've become a master at writing thesis statements and present more complicated ideas.
Your thesis statement has its greatest impact when placed at the end of the intro. It serves as a natural transition to your first argument, but more important places the rest of the assignment into context. It is usually a good idea to come up with a final thesis statement after you've written the rest of the assignment. This helps you narrow its focus to a central point.
What Introduction Paragraph Format Should I Use?
There are some standard paragraph formats you should stick to when writing your introduction. Generally speaking there it should start with a hook, followed by background information, questions you are addressing, and ending with a clear thesis statement. Your hook can be anywhere from one to three sentences – as long as it achieves its purpose of grabbing the reader's attention.
The introduction paragraph should not be more than ten or twelve sentences. Don't include any of your arguments, save these for the assignment body paragraphs. Just be certain to provide appropriate background information to put the entire work into context. Then end with a thesis statement letting the reader know what your paper is about and what you will be arguing.
How to End a Thesis Statement with a Great Hook?
You may have learned about starting the introduction with a hook statement to catch the reader's attention. But there is also another effective use of a hook: that is, ending your thesis statement with a hook. Your thesis must tell the reader what side you are taking on an issue, but you can also utilize a question, a definition, a quotation, or a short metaphor to give the thesis statement an extra punch. Just be sure to consider the content and reader when you end with a hook.
There are a time and a place to use the information and since the hook will come after the thesis, it can't take away attention from your main point. If you distract the reader with a poorly written hook, you may cause him or her to re-read the thesis and lose their interest. But still, it is quite an effective way of how to end an introduction in a creative way.
So, How to End Introduction Paragraph
What it boils down to is that the first few lines of your assignment need to capture your reader's attention, but the last words he or she reads will have a great impact on setting the tone and mood for the rest of your work. Before reading all of your arguments in support of your thesis, the reader needs to clearly understand what it is you are writing.
So, even though you may wait to write the introduction last, you need to have a clear plan on how to end introduction paragraph in place before starting. Try some of the suggestions mentioned above or get your hands on an introduction paragraph example written by a professional. Our expert writers can provide you with a custom-written example or even write the intro for you. Just let us know what you need and we're ready to help.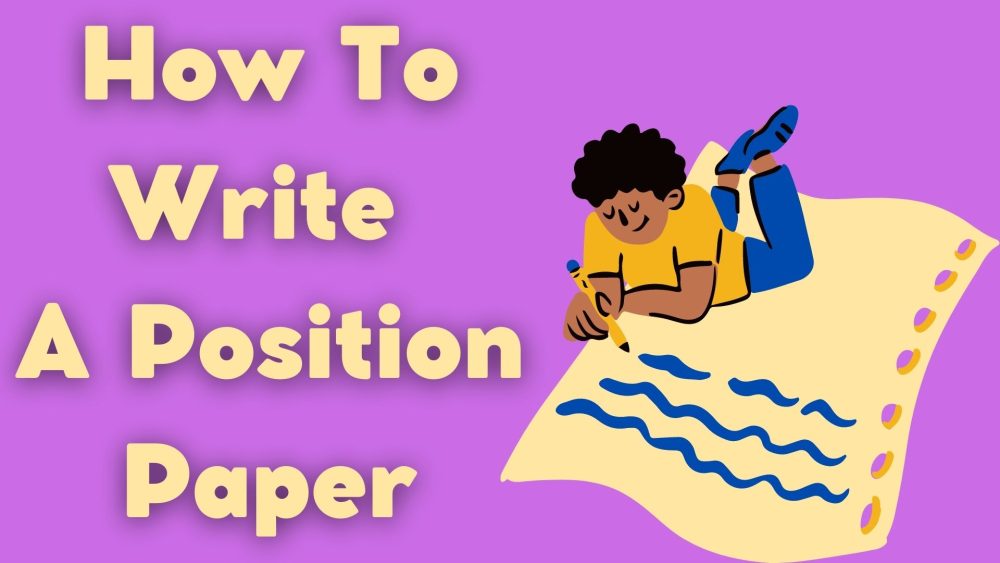 Leave a Reply Cancel reply
Your email address will not be published. Required fields are marked *

As Putin continues killing civilians, bombing kindergartens, and threatening WWIII, Ukraine fights for the world's peaceful future.
Ukraine Live Updates https://war.ukraine.ua/
Research and Writing Guides
Writing a paper? Don't get lost.
How to write a good thesis introduction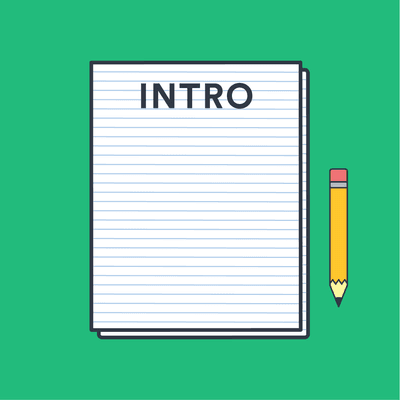 For many people, getting started with the thesis introduction is the most scary part. Writing introductions can be intimidating. At this point, most of your research/prep work should be done and you should be ready to start your introduction. But often, it is not clear what needs to be included and how to make a good first impression to your reader. If you feel stuck at this point not knowing how to start, this guide can help.
First of all, make sure to really start with the introduction. If you are having trouble putting together a good introduction, start with a placeholder. That placeholder does not need to be as strong as you would like it to be, but you can always come back to it and edit it. Having a brief introduction that sets the direction will help you a lot as you write. Waiting to write the introduction until the end can leave you with a poorly written setup to an otherwise well-written paper.
A good introduction draws readers in while providing the setup for the entire paper. There is no single way to write an introduction that will always work for every topic, but the points below can act as a guide. These points can help you write a good thesis introduction:
1. Identify your readership
Before even starting with your first sentence, ask yourself the question who your readers are. Your first and most important reader is your professor grading your work and the people ultimately responsible for you getting your diploma. You should also consider readers of your thesis who are not specialists in your field. Writing with them in your mind will help you to be as clear as possible which will make your thesis better understandable and more enjoyable overall.
2. Hook the reader and grab their attention
The first sentence of the paper is crucial. Looking back at your own research, how many papers have you skipped just because reading the first few sentences they couldn't grab your attention? It is common to start with a question or quotation, but these types of hooks have become overused. The best way to start your introduction is with a sentence that is broad and interesting and seamlessly transitions into your argument. Also, starting with a broader statement will appeal to a wider audience. Consider who the paper is aimed at informing and then think of something that would grab their attention. Make a list of what is interesting about your topic. Are there any current events it relates to or controversies associated with it that might be interesting for your introduction? Start out broad and then narrow down to your specific topic and thesis statement.
3. Provide relevant background
A good introduction also needs to contain enough background information to allow the reader to understand the thesis statement and arguments. The amount of background information required will depend on the topic. There should be enough background information so you don't have to spend too much time with it in the body of the thesis, but not so much that it becomes uninteresting.
4. Give the reader a general knowledge of what the paper is about
Let the reader know what the purpose of the study is. Make sure to include the following points:
Briefly describe the motivation for your research (if you haven't already in the first sentence)
Describe the topic and scope of your research
Explain the practical relevance of your research
Explain the scientific situation related to your topic - you can include the most important scientific articles and briefly explain them and how they are related to your research
5. Preview key points and lead into thesis statement
The introduction to your thesis should preview what is to come and interest the reader with enough understanding of the key points, but still leave the best for the main part. While the body of your thesis will explain the main argument, you might want to lead into the thesis statement by briefly bringing up a few of your main supporting details.
Frequently Asked Questions about writing a good thesis introduction
A good introduction draws readers in while providing the setup for the entire paper. There is no single way to write an introduction that will always work for every topic, but these tips will help you write a great introduction:
Identify your readership
Grab the reader's attention
Provide relevant background
Preview key points and lead into the thesis statement
A good introduction needs to contain enough background information, and let the reader know what the purpose of the study is. Make sure to include the following points:
The length of the introduction will depend on the length of the whole thesis. Usually, an introduction makes up roughly 10 per cent of the total word count.
The best way to start your introduction is with a sentence that is broad and interesting and seamlessly transitions into your argument. Also, starting with a broader statement will appeal to a wider audience. Consider who the paper is aimed at informing, and then think of something that would grab their attention.
In Open Access: Theses and Dissertations you can find thousands of recent works. Take a look at any of the theses or dissertations for real-life examples of introductions that were already approved.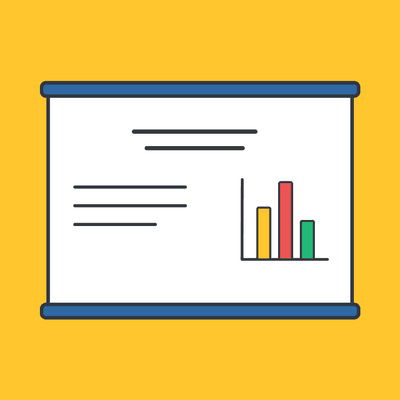 What goes in the introduction, what goes in the conclusion?
It can feel like you're just writing an overview of your research twice under different headings, so what do you put in your thesis introduction and what do you put in your conclusion?
The simplest way to differentiate between the thesis introduction and the conclusion is to think of the introduction as the state of knowledge prior to your research , and the conclusion as the state of knowledge following your research .
Thesis introductions
In your thesis introduction, you should outline the problem(s) you are trying to solve and the question(s) you are trying to answer.
You should also place those problems or questions in context by describing some broader situation (whether that is a brief summary of research or a "real-world" problem).
This needs to be structured in such a way that it leads the reader towards your research. See the post on " The secret to good academic writing " to learn how to do this.
Thesis conclusions
There's an important distinction between a conclusion and a summary. A summary restates what you've already presented, albeit in condensed form, whereas a conclusion states what you can conclude from what you've presented.
Assuming you have a thesis abstract, and that the aims of the thesis and of each chapter were clearly stated, you don't need to go over this again.
Instead, focus on this; what do you know now—as a result of your research— that wasn't known before?
Why is this significant? Does your work confirm or contradict other published work?
What questions does your research raise, and is there potential for further research?
You can also think about where we can go from here; what can we do with this new knowledge?
Try to keep the conclusion simple and to the point. Say what you have to say, then stop.
Stay up to date
Get the latest posts in your inbox
Just one more step! Please check your inbox and confirm your email
Recovering physicist. I used to work in nanoscience before moving on to bigger things. After finishing my PhD in 2007 I completed 2 postdoc contracts before becoming starting coaching PhD students full-time in late 2010. In 2015 I published the book
Planting seeds or putting out fires?
The secret to good academic writing.
Writing Resources
Creating a Title
Outlining and Annotating
Introduction, Thesis, and Conclusion
Paragraph Development
Paraphrasing
Inclusive Language
How to Synthesize and Analyze
Synthesis and Analysis Practice
Synthesis and Analysis Group Sessions
Decoding the Assignment Prompt
Annotated Bibliography
Comparative Analysis
Conducting an Interview
Office Memo
Policy Brief
PowerPoint Presentation
White Paper
Writing a Blog
Poster Presentations
Research Writing: The 5 Step Approach
Step 1: Seek Out Evidence
Step 2: Explain
Step 3: The Big Picture
Step 4: Own It
Step 5: Illustrate
Student Paper Template
APA Writing Guidelines-NCUOne
APA Writing Guidelines-NU SSO
APA Punctuation Guidelines-NCUOne
MLA Resources
Time Management
ASC Contact Information
ASC Chat is available at the following times ( Pacific Time):
Sunday 10:00 a.m.-1:00 p.m.
& 4:00 p.m.-9:00 p.m.
Monday 9:00 a.m.-5:00 p.m.
Tuesday 7:00 a.m.-5:00 p.m.
Wednesday 7:00 a.m.-9:00 p.m.
Thursday 7 :00 a.m.-1:00 p.m.
& 3:00 p.m.-9:00 p.m.
Friday 9:00 a.m.-2:00 p.m.
& 4:00 p.m.-9:00 p.m.
Saturday 7:00 a.m.- 1:00 p.m.
If there is not a coach on duty, submit your question via one of the below methods:
928-440-1325
Ask a Coach
[email protected]
Search our FAQs on the Academic Success Center's Ask a Coach page.
Introduction and Conclusion: Writing Tips
Introductions should:
Begin in an interesting way
Start with a general idea about the topic and end with a specific statement about the focus of the paper (thesis statement). Use a funnel approach by starting broad and getting more narrow by the thesis.
Have a thesis statement that begins with a claim or statement and exactly why you are writing about this claim or what you will be focusing about the claim (so what clause).
Introductions should not:
Only be a sentence or two long. Introductions should be full paragraphs (5-6 sentences).
Begin with the thesis statement. The thesis statement should be the last sentence (or two) of the introduction paragraph.
Have wording like: "In this paper I will write about" or "I will focus on" be specific but do not spell out the obvious. (Remember to be interesting to the reader!)
Conclusions should:
Begin in an interesting way that serves to begin to tie up the main points.
Should have a summary of each main idea that the essay talks about.
Show how these ideas relate to the thesis statement
End in a way that comes full circle and ties up all loose ends
Conclusions should not:
Begin with "In Conclusion"
Introduce any new ideas
End abruptly
Leave the reader wondering how the main ideas relate to the thesis
Only be a sentence or two long. Conclusions should be full paragraphs.
Writing Scholarly Introductions - Group Session
Monday 3:00 p.m.
The introduction to any type of writing is important as it sets the tone for the reader and builds their expectations for what is to come. Equally important is the conclusion since it is the last contact a writer has with the reader. Together, they form the bookends that encapsulate the argument made within the paper itself. In this interactive group session, you will learn how to create scholarly introductions and conclusions that will capture your reader's interest and ensure that they leave knowing your intended points. Coaching Scheduler
Key Resource: Thesis Writing Tips
Thesis Writing Tips
Some ways to help strengthen your thesis are as follows:
Before you develop an argument on any topic, you have to collect and organize evidence, look for possible relationships between known facts (such as surprising contrasts or similarities), and think about the significance of these relationships. Once you do this thinking, you will probably have a "working thesis," a basic or main idea, an argument that you think you can support with evidence but that may need adjustment along the way.
Do I answer the question? Re-reading the question prompt after constructing a working thesis can help you fix an argument that misses the focus of the question.
Have I taken a position that others might challenge or oppose? If your thesis simply states facts that no one would, or even could, disagree with, it's possible that you are simply providing a summary, rather than making an argument
Is my thesis statement specific enough? Thesis statements that are too vague often do not have a strong argument. If your thesis contains words like "good" or "successful," see if you could be more specific: why is something "good"; what specifically makes something "successful"? Does my thesis pass the "So what?" test? If a reader's first response is, "So what?" then you need to clarify, to forge a relationship, or to connect to a larger issue.
Does my essay support my thesis specifically and without wandering? If your thesis and the body of your essay do not seem to go together, one of them has to change. It's o.k. to change your working thesis to reflect things you have figured out in the course of writing your paper. Remember, always reassess and revise your writing as necessary.
Does my thesis pass the "how and why?" test? If a reader's first response is "how?" or "why?" your thesis may be too open-ended and lack guidance for the reader. See what you can add to give the reader a better take on your position right from the beginning.
Remember: A strong thesis statement takes a stand, justifies discussion, expresses one main idea and is specific. Use the questions above to help make sure each of these components are present in your thesis.
Was this resource helpful?
<< Previous: Outlining and Annotating
Next: Paragraph Development >>
Last Updated: Feb 21, 2023 9:41 AM
URL: https://resources.nu.edu/writingresources