Doctor of Laws (J.S.D./S.J.D.)
After graduating with a Juris Doctor a person is eligible for practicing law in the particular state where they pass their bar examination. A person may then go on to specialize in a specific area of the law and study for a Master of Laws degree. For those individuals that prefer to work in academia or in other types of work that has an emphasis in legal scholarship, the Doctor of Laws is the next step.
Degree and Application Requirements
While the number of doctoral programs is limited, the requirements for application and degree requirements vary greatly. Almost all of the programs will require that an individual complete a master of laws program or a comparative program such as a Master in Comparative Law, Juris Master, or a Master of Jurisprudence. There are some law schools that limit enrollment in their doctoral programs to only those that have completed a LL.M. program with their particular school. This means that if you complete a master program at one law school you may not be eligible for admission into a particular law school for your doctorate. It is important to factor this limitation into the decision making process when considering law schools for your master program if you are considering a doctorate program afterwards.
There are numerous doctorate programs that require individual applicants to gain approval from a member of the faculty stating that they are willing to be the applicant's advisor and committee chairperson for their dissertation. This must be accomplished before a person applies to the program.
Doctorate Program Considerations
When considering a doctorate program it is important to evaluate each of the programs carefully. It is important to look at the programs and weigh your own particular area of interest against the specializations of the faculty of each of the schools. If interested in writing a dissertation and conducting specific research, consider a school that has a faculty member that has similar interests.
There are some doctoral programs that will require the student to pursue coursework in additional areas and other programs do not have this requirement. Almost all of the programs will require the student to write a dissertation that could be published and that makes a contribution of value to the literature of law. Most programs will require that a doctoral student conduct their research under the supervision of a faculty advisor.
The majority of these programs will require that the degree be completed in a time frame of two to five years, with the first two years being completed "in residence." The rate for these programs will vary, but there is typically no financial aid available for a doctorate program.
Meet an Expert
Interview with scott morgan: family law attorney.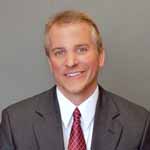 Earlier in my career I handled cases in a number of different areas. I did some criminal law, landlord-tenant cases, probate, personal injury and other general civil litigation cases.
Types of Law Degrees
Juris Doctor J.D.
Master of Laws LL.M.
Doctor of Laws J.S.D/S.J.D
Careers in Law
Attorney Training
Border Patrol Training
Chief Legal Officer
CIA Training
Coroner Training
Correctional Officer Training
Court Administrator Training
Crime Scene Investigator (CSI) Training
Criminal Investigator Training
Criminology Training
Customs Agent Training
DEA Agent Training
U.S. Marshal Training
Detective Training
FBI Agent Training
Fish and Game Training
Game Warden Training
Homeland Security Training
Immigration Officer Training
Juvenile Justice Training
Law Clerk Training
Law Enforcement Training
Law Internship
Legal Secretary Training
Paralegal Training
Parole Officer Training
Probation Officer Training
Penologist Training
Secret Service Training
Social Worker Training
State Trooper Training
TSA Agent Training
Areas and Types of Law
What is Administrative Law?
What is Advertising Law?
What is Antitrust Law?
What is Appellate Practice?
What is Banking Law?
What is Bankruptcy Law?
What is Biotechnology Law?
What is Business Law?
What is Business Organizations Law?
What is Civil Rights Law?
What is a Class Action Suit?
What is Communications Law?
What is Computer Law?
What is Constitutional Law?
What is Construction Law?
What is Consumer Law?
What is Contract Law?
What is Copyright Law?
What is Corporate Law?
What is Criminal Law?
What is Cryptography Law?
What is Cultural Property Law?
What is Cyber Law?
What is Defamation Law?
What is Derivatives and Futures Law?
What is DUI / DWI Law?
What is Elder Law?
What is Employment Law?
What is Energy law?
What is Entertainment law?
What is Environmental Law?
What is Estate Law?
What is Family Law?
What is FDA Law
What is Financial Services Law
What is Firearm Law
What is Food Law?
What is Forestry Law?
What is Franchise Law?
What is Gaming Law
What is Health Law?
What is Health Care Law?
What is Immigration Law?
What is Insurance Law?
What is International Law?
What is International Trade Law?
What is Internet Law?
What is Intellectual Property Law?
What is Juvenile Law?
What is Labor Law?
What is Land Zoning Law?
What is Maritime Law?
What is Martial Law?
What is Media Law?
What is Medical Malpractice Law?
What are Mergers & Acquisitions?
What is Military Law?
What is Mining Law?
What is Music Law?
What is Mutual Fund Law?
What is Nationality Law?
What is Native American Law?
What is Obscenity Law?
What is Occupational Health and Safety Law?
What is Oil & Gas Law?
What is Parliamentary Law?
What is Patent Law?
What is Personal Injury Law?
What is Poverty Law?
What is Privacy Law?
What is Private Equity & Venture Capital Law?
What is Private / Hedge Funds Law?
What is Procedural Law?
What is Product Liability Law
What is Property Law?
What is Public Health Law?
What is Railroad Law
What is Real Estate Law?
What is Securities Law?
What is Social Security Disability Law?
What is Space Law?
What is Sports Law?
What is Statutory Law?
What is Tax Law?
What is Technology Law?
What is Timber Law
What is Tort Law?
What is Trademark Law?
What is Transportation Law?
Get Your Degree!
Find schools and get information on the program that's right for you.
Powered by Campus Explorer
Privacy Policy
Terms and Conditions
© 2023 . All Rights Reserved.
Studying Law at Yale
Areas of Interest
Degree Programs
Clinical and Experiential Learning
Academic Calendar & Resources
Alumni & Student Profiles
Law Library
The Tsai Leadership Program
Our Faculty
Lecturers & Affiliates
Faculty Activities & Scholarship
Centers & Workshops
Student Life
Our School & Location
Student Services
Career Development
Health & Wellness
Student News & Opinion
Programs and Funding Opportunities
Student Journals & Organizations
Commencement
Diversity & Inclusion
Policies, Resources, and Reporting
Admissions & Financial Aid
JD Admissions
Graduate Admissions
Financial Aid
Nondiscrimination, Title IX, and Clery Act Statements
Virtual Tour
News & Events
In The Press
Reports & Publications
Social Media
Media Inquiries
Submit an Event
Ph.D. Program
Graduate Programs
The Ph.D. in Law Degree
The Ph.D. in Law degree program is designed to prepare J.D. graduates for careers as legal scholars and teachers through a doctoral program aimed at the production of a substantial body of academic research and writing under the close supervision of a three-member faculty dissertation committee. Unlike programs designed for students who wish to learn about law from the disciplinary perspectives of the social sciences or the humanities, the Ph.D. in Law is directed at students who wish to pursue advanced studies in law from the perspective of the law. This program offers emerging scholars an opportunity to contribute to the development of law as an academic field, and it provides an alternate pathway into law teaching alongside existing routes such as fellowships, advanced degrees in cognate fields, legal practice, and clerkships.
Because our entering Ph.D. students will have already completed their J.D. degrees, the anticipated course of study toward the Ph.D. in Law degree is three academic years and two summers in residence. In their first two semesters, Ph.D. students will enroll in courses designed to help them acquire the background and research skills needed to complete a dissertation in their field of interest and to prepare them for qualifying examinations that test the depth and breadth of the literacies and skills they have acquired. During their second year, students will prepare a dissertation prospectus and begin work on a dissertation. The dissertation may take the form of either three law review articles or a book-length manuscript and will make up a portfolio of writing that will be essential for success in the job market. Ph.D. students will also gain experience in the classroom, and receive the full support of Yale Law School's Law Teaching Program , which has had remarkable success in placing graduates in tenure-track positions at leading law schools.
Ph.D. students receive a full-tuition waiver, a health award for health insurance coverage, and a stipend to cover their year-round living expenses, as well as support for participation in national and international conferences.
Applications for admission to the Ph.D. in Law program are available starting on August 15. The deadline for submission of all materials is December 15. Applicants to the Ph.D. in Law program must complete a J.D. degree at a U.S. law school before they matriculate and begin the Ph.D. program. Any questions about the program may be directed to Gordon Silverstein, Assistant Dean for Graduate Programs, at [email protected] .
Watch Gordon Silverstein, Assistant Dean for Graduate Programs, describe the Ph.D. program at Yale Law School.
Student Profile Videos
Molly Brady
A student perspective on property law, the PhD degree, and the job market process.
Portia Pedro
A student perspective on the PhD in Law program and the Yale Law School community.
Danieli Evans Peterman
A student perspective on the PhD in Law program.
Graduate Student Life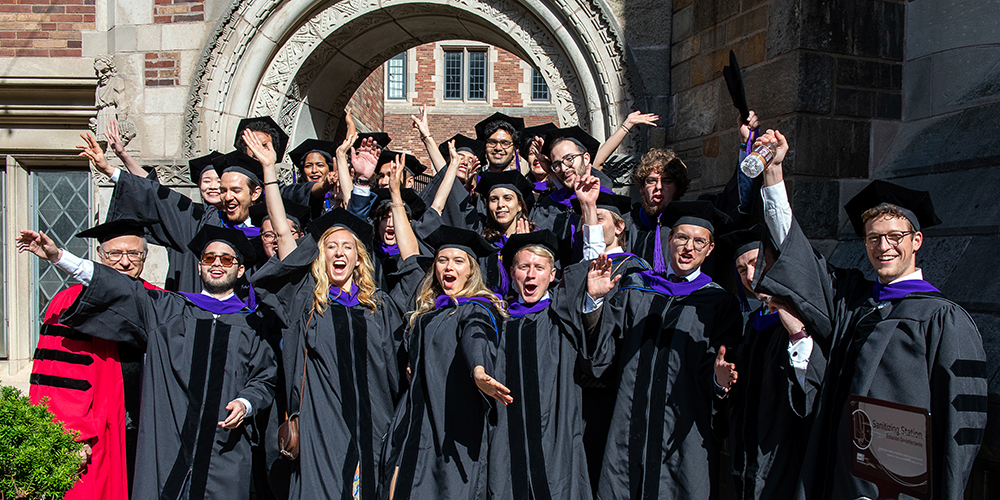 " Now it is time to pivot and ask, where are your extraordinary gifts needed? How do you make this legal world that you are entering a better world? One where no one is shut out; one where the weak and vulnerable are not exploited; one that produces fair results based on the merits of the issues before it."
Visiting Lecturer Stephen Bright
2012 Commencement Address
Doctor of Science of Law (JSD)
The Doctor of the Science of Law (JSD) is the Law School's most advanced law degree, and is considered a doctorate equivalent to a Ph.D.  It is designed for those interested in becoming scholars and teachers of law including interdisciplinary approaches to law.
Study toward the degree is open only to a small number of exceptionally well-qualified students who hold a JD or LL.B earned outside the United States.  Students in the program develop substantive expertise in one or more fields of law and have the opportunity to pursue substantive and methodological training in allied disciplines across the broader university, including but not limited to, the social sciences, humanities, and engineering.  The program culminates in the student producing a dissertation under the personal supervision of a Faculty committee comprised of law school professors as well as, where appropriate given the student's interests, faculty from other departments of the university.
As of the coming academic year (2023-24), there will be two different tracks for admission into the JSD program.  A minimum of two students will be admitted from among students who have completed the Stanford Program in International Legal Studies (SPILS)  at Stanford Law School.  In addition, students at Stanford and at other law schools in the United States who will have completed LLM degrees prior to the commencement of the JSD program are encouraged to apply for admission and will be seriously considered.  To be competitive, students applying from LLM programs must have completed (and must submit) a serious piece of independent, original research demonstrating their scholarly potential.
Admission to the JSD program is on a highly selective basis. Please note that admission to SPILS or to any Stanford LLM program does not imply a commitment by Stanford Law School to accept a student into the JSD program.
Some need-based funding, as well as funding to conduct research and attend conferences is available to admitted JSD students.
Questions concerning the JSD program should be directed to [email protected] .
HOW TO APPLY
JSD Candidates
Luis Bergolla
JSD Candidate
Teaching Fellow, LLM Program in International Economic Law, Business and Policy (IELBP)
Lecturer in Law
Silindile Buthelezi
Rolando Garcia Miron
Yutang Hsiao
Tai-jan huang.
Takuma Iwasaki
Thiago Nascimento dos Reis
Omar Patricio Vasquez Duque
Academic Fellow, Rock Center for Corporate Governance
Having a JSD from Stanford Law School opens up countless career opportunities.
Teaching in us academia, teaching outside the us, working in the public interest sector, working in the private sector.
Career Paths with an MLS
How to Become a Compliance Officer
How Long Does It Take to Become a Paralegal?
Arbitration vs Mediation
What is an LLM?
Application Requirements
MDR/MLS Dual Degree
Which Degree Program Is Right For You?
Tuition and Financial Aid
Engagement Opportunities
Types of Law Degrees
Leadership and Faculty
Student Profiles
Pepperdine Online Law Study Tours
Online MBA Curriculum
What is Business Analytics? (Career Guide for 2022)
What Does a Human Resources (HR) Manager Do?
Licensed Professional Counselor (LPC)
Licensed Marriage and Family Therapist (LMFT)
Course Catalog
Psychology Career Paths
MSABA Field Hours FAQ
Become a Behavior Analyst
Engagement Opportunities
Online Public Policy Programs
Begin Your Application External link: open_in_new
Online Graduate Programs / Online Law Programs / Types of Law Degrees
What Are the Different Types of Law Degrees?
If you are a professional seeking a legal career or law-related occupation, it is important to remember that a Juris Doctor (JD) is not the only type of law degree available to you. When pursuing your law degree options, you should first consider the specific legal skills you will need to advance your career.
Some types of law degrees, like the JD, will prepare you to pass the bar exam and practice law as a lawyer in the courtroom or in a more traditional legal setting. Other non-JD law degrees, like the Master of Legal Studies (MLS) or Master of Dispute Resolution (MDR), provide you with legal skills that are useful in almost any field.
Exploring the different admissions requirements, curriculum options, and outcomes of these degrees will help you determine which type of law degree is the best fit for your career goals.
Master of Legal Studies (MLS)
A Master of Legal Studies degree is designed for nonlawyers who could benefit from a deeper understanding of the law but do not want to follow the path of becoming a practicing attorney. A legal studies degree is generally a good fit for professionals who deal with legal procedures or concepts in their daily role and are looking to advance their career.
Admission: MLS programs require applicants to have earned their bachelor's degree from an accredited college or university and can sometimes require standardized test scores. In addition, a résumé, a personal statement, letters of recommendation, and personal interviews can be required.
Academic Experience: MLS curriculums typically cover a variety of legal topics to give students a strong foundation in all aspects of the law. Courses can cover legal topics like contracts, regulatory compliance, negotiation theory, and administrative law. In addition, students are sometimes required to attend in-person learning experiences that give them the opportunity to put their newly gained legal skills into practice. MLS programs typically take 16 to 28 months to complete depending on full-time or part-time options.
Program Outcomes: Graduates of legal studies degree programs typically pursue careers in law-adjacent fields such as business, human resources, regulatory agencies, law enforcement, and social work. Skills like working with contracts, understanding the legal procedures involved in transactions, and ensuring compliance with the law can help students advance in these fields.
Pepperdine Caruso School of Law's online Master of Legal Studies program helps students understand complex legal concepts to make more informed decisions in their role. Students also have the option of choosing a concentration in dispute resolution, with courses from Pepperdine Caruso School of Law's Straus Institute—ranked #1 for dispute resolution by U.S. News & World Report . Learn more about Pepperdine Caruso School of Law's online Master of Legal Studies program.
Master of Dispute Resolution (MDR)
A Master of Dispute Resolution degree can be beneficial for professionals who are looking to develop conflict resolution and negotiation skills to better manage conflict and handle difficult situations. MDR programs can attract professionals who are interested in learning how to resolve conflicts between parties, handling change or promoting communication in their organization, and identifying workplace issues before they arise.
Admission: Similar to other non-JD degree programs, individuals pursuing a dispute resolution degree are required to have earned their bachelor's degree from an accredited college or university and can sometimes require standardized test scores. In addition, a résumé, a personal statement, letters of recommendation, and personal interviews can be required.
Academic Experience: MDR curriculums typically cover negotiation, mediation, and arbitration strategies in addition to a wide range of dispute resolution topics. Course topics can include negotiation, mediation theory, arbitration practice, and conflict management. MDR programs typically take 16 to 28 months to complete.
Program Outcomes: Since conflict and difficult situations are present in almost every field, students can pursue careers in business management, social work, counseling, human resources, construction management, and labor relations.
Pepperdine Caruso School of Law's online MDR program assists professionals across a variety of industries to confidently resolve conflicts and negotiate complex transactions. The online MDR program is offered by Pepperdine Caruso School of Law's Straus Institute, which is ranked #1 for dispute resolution by U.S. News & World Report . Learn more about Pepperdine Caruso School of Law's online Master of Dispute Resolution program.
Juris Doctor (JD)
A Juris Doctor degree is the required legal degree for professionals who are pursuing a career as a practicing attorney. JD degree programs at American Bar Association accredited law schools typically focus on all aspects of U.S. law and legal procedure to prepare students to research cases, prosecute or defend lawsuits, and argue on behalf of a wide variety of individual clients and businesses. A JD degree includes preparation for passing a state bar exam, which allows attorney's to practice in their chosen state.
Admission: Students pursuing a JD degree are required to have earned their bachelor's degree from an accredited college or university and must submit LSAT or GRE test scores. In addition, letters of recommendation, personal interviews, and personal statements can be required.
Academic Experience: JD curriculums typically emphasize the tools and strategies used in the courtroom and to conduct research on complex legal issues. Course topics can include U.S. law, constitutional law, civil law, criminal law, torts, contract law, property, and other legal topics. Students typically graduate in three years when taking a full-time course load. In most cases, they are also required to complete internships and clerkships at law firms.
Program Outcomes: Graduates of a JD degree program must pass a bar examination to practice law in the United States. Only after passing the bar exam can students become licensed attorneys.
Learn more about Pepperdine Caruso School of Law's on-campus Juris Doctor program .
Master of Laws (LLM)
A Master of Laws degree is designed for professionals who already hold a law degree and want to specialize in a particular area of law. Students in LLM programs typically develop expertise in a specific legal subject such as tax law, intellectual property, or human rights law.
Admission: Students pursuing an LLM degree are required to have earned a JD degree from an accredited college or university. In addition, a résumé, a personal statement, letters of recommendation, and personal interviews can be required.
Academic Experience: LLM curriculums provide students with the opportunity to further hone their legal skills by choosing from a range of electives that cover advanced legal topics. Specialized areas of study include international law, human rights law, tax law, commercial law, copyright law, and environmental law. Students typically graduate in one year if taking a full-time course load or two years if taking a part-time course load.
Program Outcomes: After earning this degree and developing expertise in the subject of their choice, LLM degree graduates typically continue their careers as attorneys but serve a more specialized client base. These highly competitive fields can include international law, human rights law, intellectual property law, and health law.
Pepperdine Caruso School of Law's online Master of Laws (LLM) in Dispute Resolution program prepares lawyers to solve the most pressing conflicts of today through mediation, negotiation, and arbitration. The online LLM program is offered by Pepperdine Caruso School of Law's Straus Institute, which is ranked #1 for dispute resolution by U.S. News & World Report . Request information today to learn more about Pepperdine Caruso School of Law's online Master of Laws in Dispute Resolution program.
Learn more about Pepperdine Caruso School of Law's on-campus LLM programs .
Doctor of Juridical Science (SJD)
A Doctor of Juridical Science degree is considered the highest level of a law degree and is designed for professionals who are looking to gain an advanced legal education after earning their JD and LLM. Given that these legal professionals have already earned other advanced law degrees, an SJD provides them with the additional legal expertise that is required to become professors and scholars of law.
Admission: Students pursuing an SJD degree are required to have earned their JD and LLM from an accredited college or university. In addition, a résumé, a personal statement, a research proposal, letters of recommendation, and personal interviews can be required.
Academic Experience: Instead of a traditional curriculum featuring a range of required courses, SJD programs typically require students to conduct legal research in one-on-one sessions with professors and participate in seminars. SJD programs usually take two years to complete on a full-time course load.
Program Outcomes: SJD degree graduates typically pursue careers such as law professor or legal scholar.
Download a Brochure
To download an informational brochure about Pepperdine Caruso School of Law's online master's degree programs, request information today.
Request More Information
English (US)
Bahasa Indonesia
English (Australia)
English (Canada)
English (New Zealand)
English (Nigeria)
English (South Africa)
English (UK)
Español (Argentina)
Español (Colombia)
Español (España)
Español (México)
Português (Brasil)
Português (Portugal)
Find Your Law PhD
Phd in law programs, what is a phd in law.
A PhD in Law is an advanced post-graduate degree that equips you with the skills to pursue a legal research, teaching, or practice career. It is designed to give students the highest level of professional qualifications. A PhD in Law can be undertaken in various specializations, such as public law, international law, human rights law, environmental law, or legal history.
Why get a Doctorate in Law?
A PhD in Law can open up a wealth of career opportunities. Students who have attained this degree may be qualified to teach law at the university level, pursue legal research, and work in public policy, government positions, international agencies, or private practice. It also allows aspiring lawyers to gain deep knowledge about their chosen field, explore advanced topics, and develop an in-depth understanding of legal systems.
What are the requirements for a PhD in Law?
To get accepted into a PhD program, you'll need at least a Bachelor's degree in Law or a related field. Additionally, some programs may ask for evidence of your knowledge in the form of a thesis or academic paper. Lastly, you will need to prove your language and research abilities too. All these requirements can vary depending on the school and country you're applying for.
Choosing the right PhD in Law program
As you search for the perfect PhD program, there's much to consider. Consider the depth of specialization, faculty and research chances, student-teacher dialogue, and reputation of the school. On top of that, make sure to identify your interests and objectives to find a program that fits your educational goals. For instance, if you're into environmental law - look for a school with professors specialized in the field and ample research opportunities. Not to mention the location, cost of attendance, financial aid options and living expenses.
If you are ready to take the next step in your legal career, there is no better time than now! Start researching the most popular PhD in Law programs listed below.
Most Popular Fields
Law studies.
Legal Studies
Jurisprudence
Administrative Law Studies
See all in Law Studies
Top PhD Programs
PhD in Law programs are offered in a number of various fields. Have a look at some of the most popular PhD in Law programs below!
PhD in Law Studies
PhD in Legal Studies
PhD in Jurisprudence
PhD in Administrative Law Studies
PhD in International Law Studies
PhD in Criminal Justice
PhD in Criminal Law Studies
PhD in Dispute Resolution Studies
PhD in National Law Studies
Top PhD Countries
PhD in Law programs are available at universities around the world. Take your PhD in Law in one of these most popular locations!
PhD in United Kingdom
PhD in Australia
PhD in Czech Republic
PhD in Gambia
PhD in Hungary
PhD in Kazakhstan
PhD in Latvia
PhD in Mexico
PhD in South Africa
Top PhD Cities
There are many popular PhD in Law programs offered by some of the highest ranking universities in the cities listed below!
PhD in Washington
PhD in Cambridge
PhD in London
PhD in Gold Coast
PhD in Olomouc
PhD in Brusubi Phase 2
PhD in Taldykorgan
PhD in Aguascalientes
PhD in Johannesburg
Newly added programs
More information



London, United Kingdom
Cambridge, USA



Santiago de Compostela, Spain



Cambridge, United Kingdom


Al Ain, United Arab Emirates

News and Articles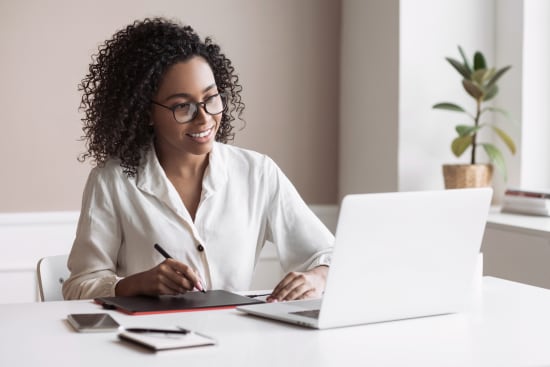 What Does the Law School Applications Rise Mean for Law School Applicants?
May 12, 2021
The last year has been a lot. Many students have taken this as their sign to apply to law school. Here's what the rise in law school applications means for applicants.
7 Tips for Applying to Law School
Aug 21, 2019
Have you finally decided on a career in law? Can you see yourself standing up in a packed courtroom defending the innocent and most vulnerable members of society? Are you inspired to make the world a better (and safer) place by prosecuting those who would do otherwise? Or would you like to sit on one of the highest courts of all, where you can help shape and uphold the standards of justice and liberty for generations to come? If so, then the first thing you'll need is a law degree. Thankfully, we've come up with a few pointers that will make the application process as easy as possible. Here are seven tips for securing yourself a place at law school.
Graduate School
Prospective Students
Graduate Degree Programs
Doctor of Philosophy in Law (PhD)
Go to programs search
The PhD in Law is designed to provide advanced training for outstanding graduate students who have already obtained a Master of Laws (LLM) degree or its equivalent. The PhD is a research-intensive degree that prepares graduates for opportunities in law teaching, legal research, policy development, public and governmental service, and the practice of law.
The degree requirements include course work, comprehensive exams, a dissertation proposal and defence, a dissertation, and an oral dissertation exam. Working closely with a supervising faculty member, a student in the PhD program is expected to produce a book-length piece of original legal scholarship and of publishable quality.
The PhD provides an opportunity for focused study in a chosen field of law. It does not, of itself, qualify a holder for entry to the legal profession in British Columbia or any other certification for legal practice.
For specific program requirements, please refer to the departmental program website
I pursued my graduate studies at UBC to integrate my passions for law, learning, and teaching into a research project that could be of real benefit to legal scholarship and Canadians.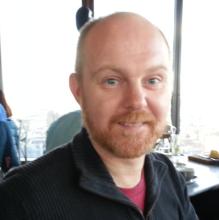 Jason Leslie
Quick Facts
Program Enquiries
Admission information & requirements, 1) check eligibility, minimum academic requirements.
The Faculty of Graduate and Postdoctoral Studies establishes the minimum admission requirements common to all applicants, usually a minimum overall average in the B+ range (76% at UBC). The graduate program that you are applying to may have additional requirements. Please review the specific requirements for applicants with credentials from institutions in:
Canada or the United States
International countries other than the United States
Each program may set higher academic minimum requirements. Please review the program website carefully to understand the program requirements. Meeting the minimum requirements does not guarantee admission as it is a competitive process.
English Language Test
Applicants from a university outside Canada in which English is not the primary language of instruction must provide results of an English language proficiency examination as part of their application. Tests must have been taken within the last 24 months at the time of submission of your application.
Minimum requirements for the two most common English language proficiency tests to apply to this program are listed below:
TOEFL: Test of English as a Foreign Language - internet-based
Overall score requirement : 100
IELTS: International English Language Testing System
Overall score requirement : 7.0
Other Test Scores
Some programs require additional test scores such as the Graduate Record Examination (GRE) or the Graduate Management Test (GMAT). The requirements for this program are:
The GRE is not required.
Prior degree, course and other requirements
Prior degree requirements.
Completion of either an LLB or JD and a Masters degree.
Document Requirements
Additionally to the required documents please submit: C.V. or resume Dissertation Proposal: PhD degrees in the Allard School of Law at UBC are dissertation-based degrees involving original research. Dissertation (PhD) proposals form an important part of the admissions process and help to guide the assignment of supervisors and supervisory committees. A proposal should outline a research project that could reasonably lead to a dissertation that makes an original scholarly contribution in the chosen field of legal study. The PhD dissertation proposal is approximately 10 pages (2,500 words), excluding bibliography. Clarity of expression is important. Please upload your thesis proposal under "Writing Sample". List of possible thesis supervisors: All applicants must submit a list indicating your first and second choice for a thesis supervisor, this list should be uploaded to your application form. There is no need to secure a thesis supervisor nor is it is necessary to contact potential thesis supervisors prior to submission of an application as many faculty members prefer that applications are referred by the Graduate Committee for their review.
2) Meet Deadlines
September 2024 intake, application open date, canadian applicants, international applicants, deadline explanations.
Deadline to submit online application. No changes can be made to the application after submission.
Deadline to upload scans of official transcripts through the applicant portal in support of a submitted application. Information for accessing the applicant portal will be provided after submitting an online application for admission.
Deadline for the referees identified in the application for admission to submit references. See Letters of Reference for more information.
3) Prepare Application
Transcripts.
All applicants have to submit transcripts from all past post-secondary study. Document submission requirements depend on whether your institution of study is within Canada or outside of Canada.
Letters of Reference
A minimum of three references are required for application to graduate programs at UBC. References should be requested from individuals who are prepared to provide a report on your academic ability and qualifications.
Statement of Interest
Many programs require a statement of interest , sometimes called a "statement of intent", "description of research interests" or something similar.
Supervision
Students in research-based programs usually require a faculty member to function as their supervisor. Please follow the instructions provided by each program whether applicants should contact faculty members.
Instructions regarding supervisor contact for Doctor of Philosophy in Law (PhD)
Citizenship verification.
Permanent Residents of Canada must provide a clear photocopy of both sides of the Permanent Resident card.
4) Apply Online
All applicants must complete an online application form and pay the application fee to be considered for admission to UBC.
Research Information
Research facilities.
Allard Hall, the home of the Peter A. Allard School of Law, was opened in 2011. The latest technology connects the Faculty with campuses, courthouses and offices around the world, and a new, state-of-the-art UBC Law Library serves as a vital academic hub for students and the legal community. Natural light, contemporary classroom designs, expanded student service spaces, a student forum space at the centre of the building, and new research spaces are all part of the new facility. The Law Library has a research collection of approximately 225,000 volumes.
Tuition & Financial Support
Financial support.
Applicants to UBC have access to a variety of funding options, including merit-based (i.e. based on your academic performance) and need-based (i.e. based on your financial situation) opportunities.
Program Funding Packages
All full-time students who begin a UBC-Vancouver PhD program in September 2021 or later will be provided with a funding package of at least $22,000 for each of the first four years of their PhD. The funding package may consist of any combination of internal or external awards, teaching-related work, research assistantships, and graduate academic assistantships. Please note that many graduate programs provide funding packages that are substantially greater than $22,000 per year. Please check with your prospective graduate program for specific details of the funding provided to its PhD students.
Average Funding
1 student received a Teaching Assistantship valued at $1,324.
13 students received Research/Academic Assistantships. Average RA/AA funding based on 13 students was $6,162.
17 students received internal awards. Average internal award funding based on 17 students was $22,524.
5 students received external awards. Average external award funding based on 5 students was $32,333.
Scholarships & awards (merit-based funding)
All applicants are encouraged to review the awards listing to identify potential opportunities to fund their graduate education. The database lists merit-based scholarships and awards and allows for filtering by various criteria, such as domestic vs. international or degree level.
Teaching Assistantships (GTA)
Graduate programs may have Teaching Assistantships available for registered full-time graduate students. Full teaching assistantships involve 12 hours work per week in preparation, lecturing, or laboratory instruction although many graduate programs offer partial TA appointments at less than 12 hours per week. Teaching assistantship rates are set by collective bargaining between the University and the Teaching Assistants' Union .
Research Assistantships (GRA)
Many professors are able to provide Research Assistantships (GRA) from their research grants to support full-time graduate students studying under their direction. The duties usually constitute part of the student's graduate degree requirements. A Graduate Research Assistantship is a form of financial support for a period of graduate study and is, therefore, not covered by a collective agreement. Unlike other forms of fellowship support for graduate students, the amount of a GRA is neither fixed nor subject to a university-wide formula. The stipend amounts vary widely, and are dependent on the field of study and the type of research grant from which the assistantship is being funded. Some research projects also require targeted research assistance and thus hire graduate students on an hourly basis.
Financial aid (need-based funding)
Canadian and US applicants may qualify for governmental loans to finance their studies. Please review eligibility and types of loans .
All students may be able to access private sector or bank loans.
Foreign government scholarships
Many foreign governments provide support to their citizens in pursuing education abroad. International applicants should check the various governmental resources in their home country, such as the Department of Education, for available scholarships.
Working while studying
The possibility to pursue work to supplement income may depend on the demands the program has on students. It should be carefully weighed if work leads to prolonged program durations or whether work placements can be meaningfully embedded into a program.
International students enrolled as full-time students with a valid study permit can work on campus for unlimited hours and work off-campus for no more than 20 hours a week.
A good starting point to explore student jobs is the UBC Work Learn program or a Co-Op placement .
Tax credits and RRSP withdrawals
Students with taxable income in Canada may be able to claim federal or provincial tax credits.
Canadian residents with RRSP accounts may be able to use the Lifelong Learning Plan (LLP) which allows students to withdraw amounts from their registered retirement savings plan (RRSPs) to finance full-time training or education for themselves or their partner.
Please review Filing taxes in Canada on the student services website for more information.
Cost Calculator
Applicants have access to the cost calculator to develop a financial plan that takes into account various income sources and expenses.
Career Outcomes
24 students graduated between 2005 and 2013: 1 is in a non-salaried situation; for 1 we have no data (based on research conducted between Feb-May 2016). For the remaining 22 graduates: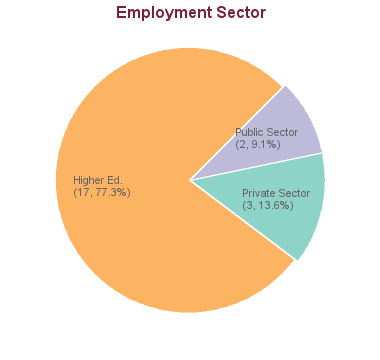 Sample Employers in Higher Education
Sample employers outside higher education, sample job titles outside higher education, phd career outcome survey, alumni on success.
Robert Russo
Job Title Lecturer
Employer Peter A. Allard School of Law, University of British Columbia
Enrolment, Duration & Other Stats
These statistics show data for the Doctor of Philosophy in Law (PhD). Data are separated for each degree program combination. You may view data for other degree options in the respective program profile.
Enrolment Data
Completion rates & times, upcoming doctoral exams, friday, 31 march 2023 - 12:30pm - 335, allard hall, 1822 east mall.
This list shows faculty members with full supervisory privileges who are affiliated with this program. It is not a comprehensive list of all potential supervisors as faculty from other programs or faculty members without full supervisory privileges can request approvals to supervise graduate students in this program.
Affolder, Natasha (International Environmental Law, Biodiversity Law, Law and Sustainability)
Ahmad, Hassan (transnational tort law; interaction of domestic jurisdiction and liability principles with international law; business and human rights law; Law and political economy)
Aloni, Erez (Law and legal practice; Law; Contracts; family law; law and sexuality)
Arbel, Efrat (Law and legal practice; Law; Constitutional law; Gender and Law; Legal and Critical Theory; Prison Law and Policy; Refugee Law; Tort Law)
Bakan, Joel Conrad (Constitutional Law, Legal Theory, Socio-Legal Studies)
Benedet, Janine (Law and legal practice; Penal Law; Labor Standards and Laws; Human Rights and Liberties, Collective Rights; prostitution and pornography; sexual abuse of girls; sexual harassment in employment and education; sexual violence against women)
Beswick, Samuel Peter (Private law; Common law; Comparative law; Torts, private obligations and product liability law; Legal theory, jurisprudence and legal interpretation; Law; Law and time; Limitations; Remedies; Tort Law; Restitution and unjust enrichment; Public authority liability)
Bhandar, Brenna (Law and legal practice; property law)
Biukovic, Ljiljana (Adaptation of international legal norms by national governments, the impact of regionalism on multilateral trade negotiations and the development of European Union Law,European union Law, International Trade Law, International Dispute Resolution, E-commerce, Comparative Law )
Cheng, Jie (Comparative Constitutional Law; Chinese Law and Governance; Hong Kong and Macau Basic Laws; Land Property Law; Information Law)
Christie, Gordon (Legal Theory, and trans-cultural tort law, Aboriginal law, Indigenous legal orders, Indigenous legal theory, Legal Theory and trans-cultural tort law)
Clifford, Robert (Aboriginal and Indigenous law)
Cui, Wei (Law and legal practice; Taxation; Law; Social Organization and Political Systems; Chinese administrative law; Chinese legislative system; law and development; Law and political economy; tax and development; tax policy)
Cunliffe, Emma (Women and the law, evidence, experts, courts and media, open justice, pathology and law, criminal law, SIDS, child homicide )
Dauvergne, Catherine (Immigration, Immigration Law, Refugee Law, Legal Theory, Globalization)
Duff, David (Tax Law Tax Policy Environmental Taxation Charities, Tax law and policy, environmental taxation, comparative and international taxation, and distributive justice)
Etxabe, Julen (Law and society; Literature and critical theory; History and philosophy of law and justice; Law and humanities; Legal theory; Human Rights; Constitutional law; international law)
Flynn, Alexandra (Law and society; Municipal Law; Local Governance; property law; Administrative Law; Experiential legal education; Socio-Legal Studies; Law & Cities)
Ford, Cristie (Law and legal practice; Law; Regulation; Social, Economical and Political Impacts of Innovations; Laws, Standards and Regulation Impacts; Administrative Law; Ideological, Political, Economical and Social Environments of Social Transformations; Financial innovation and fintech; financial regulation; Legal innovation and law tech; regulation & governance theory; securities regulation; the legal profession)
Ghebremusse, Sara (natural resource governance; development; Human Rights)
Goldbach, Toby Susan (Law and legal practice; Political Culture, Society and Ideology; Procedural Law; Jurisprudence; Comparative Law; Dispute Resolution; Judicial Politics; law and development)
Goold, Benjamin (Law and legal practice; Law; Border Studies; Criminal Justice; Human Rights; migration; Privacy; security)
Gordon, Sara (Law and legal practice; Intersection of psychology and mental health with the criminal justice system; Criminal law and criminal justice; Health law and policy; Legal methodology and interdisciplinary approaches)
Grant, Isabel (Criminal Law, Constitutional Law, Psychiatry and Law)
Harris, Douglas (Property law (except intellectual property law); Canadian history; property law; condominium law; legal history)
Doctoral Citations
Sample thesis submissions.
Overlapping criminal offences and gendered violence : what is overlap and when is it part of the problem of overcriminalisation?
Sustainable development : Africa's hidden and not-so-hidden contribution to its law, politics, and history
The financialization of housing in Canada and federally-backed mortgage securitization : public risks, private benefits
Bishops on the bench : why Constantine legislated Christian bishops into the role of judges
Canada's criminal justice response to technology-facilitated intimate partner violence
Towards a theory of deference in Canadian proportionality jurisprudence
Using Indigenous legal processes to strengthen Indigenous jurisdiction : Squamish Nation land use planning and the Squamish Nation assessment of the Woodfibre liquefied natural gas projects
Related Programs
Same specialization.
Juris Doctor (JD)
LLM - Master of Laws (Common Law) (LLMCL)
LLM - Master of Laws (LLM)
LLM in Taxation (LLMT)
Further Information
Specialization, ubc calendar, program website, faculty overview, academic unit, program identifier, classification, social media channels, supervisor search.
Departments/Programs may update graduate degree program details through the Faculty & Staff portal. To update the application inquiries contact details please use this form .
Haley Hrymak
Many of the academics I admire and look up to are at UBC. UBC is the ideal place for my work given my focus on BC, my supervisors' skillsets, and my connection to the legal community and anti-violence sector across BC. I am also very thankful for the funding UBC has offered me to complete my...
Melanie McPhail
Growing up in the Vancouver area, I was thrilled at the opportunity of continuing my graduate studies close to home after spending over a decade in Ontario. Additionally, studying at UBC provides me with the opportunity to work with Dr. Cristie Ford, a leading scholar in regulatory governance.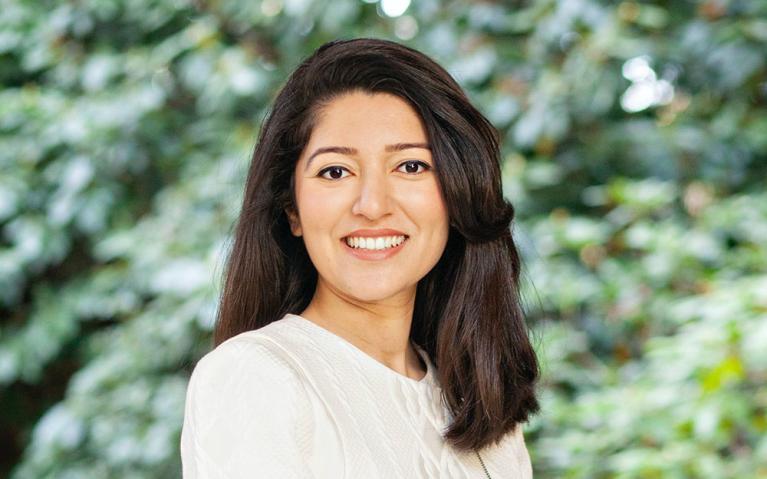 Maira Hassan
I first attended UBC for my Master in Laws (LLM) and then decided to stay for my PhD. Although I did focus on Feminist Legal Theory in my LLM, in my PhD, I wanted the opportunity to work and contribute to the Centre for Feminist Legal Studies (CFLS) at the law school. The Vancouver campus was also...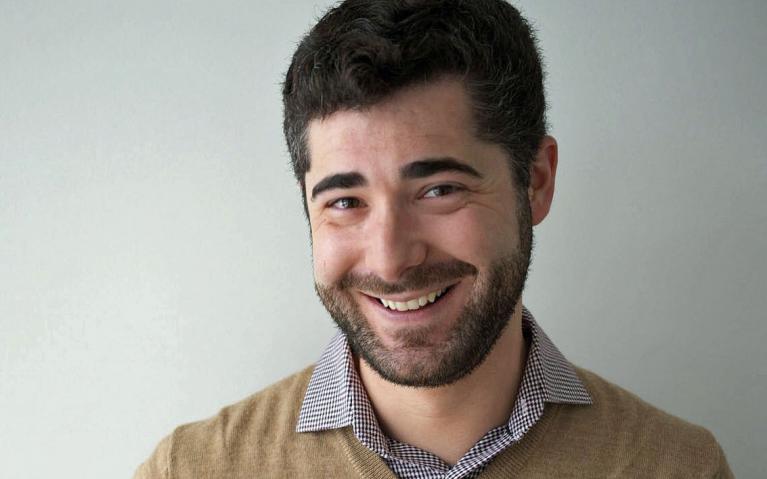 Roland Nadler
I already knew firsthand what living and studying at UBC would be like, thanks to my experience as a Master's student in the Interdisciplinary Studies Graduate Program and a resident at Green College between 2010 and 2012. Between the university's institutional strengths and my abiding love for...

Considering Vancouver as your next home?
This city won't disappoint. It has it all: sea, parks, mountains, beaches and all four seasons, including beautiful summers and mild, wet winters with snow.
Why Grad School at UBC?
Application & Admission
Info Sessions
Research Projects
Indigenous Students
International Students
Tuition, Fees & Cost of Living
Newly Admitted
Student Status & Classification
Student Responsibilities
Supervision & Advising
Managing your Program
Health, Wellbeing and Safety
Professional Development
Dissertation & Thesis Preparation
Final Doctoral Exam
Final Dissertation & Thesis Submission
Resources & Links
Life in Vancouver
Vancouver Campus
Graduate Student Spaces
Graduate Life Centre
Life as a Grad Student at UBC
Graduate Student Ambassadors
Meet our Students
Award Opportunities
Award Guidelines
Minimum Funding Policy for PhD Students
Killam Awards & Fellowships
Policies & Procedures
Information for Supervisors
Dean's Message
Leadership Team
Strategic Plan & Priorities
Vision & Mission
Equity, Diversity & Inclusion
Initiatives, Plans & Reports
Graduate Education Analysis & Research
Media Enquiries
Newsletters
Giving to Graduate Studies
Strategic Priorities
Strategic Plan 2019-2024
Improving Student Funding
Promoting Excellence in Graduate Programs
Enhancing Graduate Supervision
Advancing Indigenous Inclusion
Supporting Student Development and Success
Reimagining Graduate Education
Enriching the Student Experience
Initiatives
Public Scholars Initiative
3 Minute Thesis (3MT)
PhD Career Outcomes
Great Supervisor Week
DPhil in Law
Entry requirements
Funding and Costs
College preference
About the course
The Doctor of Philosophy (DPhil) is the most prestigious of the Law Faculty's research degrees. It entails writing a thesis over a period of three, or at most four years (six to eight years for part-time students). 
All students will be admitted to Probationer Research Student (PRS) status in the first instance, and all students except those who have previously completed the faculty's MPhil in Law programme will undertake a course in legal research methods during the first year as a full-time student or in the first two years as a part-time student. This provides training in legal research methodology, but it will also expose you to the diversity of and intellectual challenges involved in legal scholarship and serves as a forum of peers in which you can discuss the methodological challenges involved in your own research. The course comprises seven compulsory two-hour seminars during Michaelmas term while in Hilary term, students must attend eight hours of seminars from a wider range of options, including seminars offered by other social sciences departments and the faculty's Centres for Criminology and Socio-Legal Studies. Students must also attend the course conference at the start of Trinity term.
The Faculty can provide supervision for a wide range of different topics and a  list of completed doctorates gives a general sense of the breadth and depth of the research undertaken by its students.
A typical week for a student during their first two terms will involve attendance at a legal research training methodology class and perhaps participating in a discussion group (of which there are over 30) or auditing a BCL seminar that relates to their own research topic; apart from which they will be spending their time engaged in their own research. You will also meet with supervisors to discuss your work as explained in the supervision section below. After the third term (providing you transfer to full DPhil status) you may undertake fieldwork and research trips, depending on the nature of your research topics, and there may be opportunities to undertake paid research assistance or to teach undergraduate students.
As a part-time student, you will be required to be physically present in Oxford for a minimum of 30 days per year, normally coinciding with the full terms of the academic year, to be arranged with the agreement of your supervisor. You should expect to meet with your supervisor (either in person or, where available, online) up to nine times throughout the academic year, and in the first two terms, you will be required to undertake the legal research training methodology course (either in person or, where available, online).
Supervision
The allocation of graduate supervision for this course is the responsibility of the Law Faculty and it is not always possible to accommodate the preferences of incoming graduate students to work with a particular member of staff. Under exceptional circumstances a supervisor may be found outside the Law Faculty.
On admission as a research student, you will be assigned a supervisor with whom you should meet regularly to discuss your work and provide feedback and advice.  Students generally meet their supervisors nine times per year. For the DPhil, there is likely to be a greater concentration of meetings during the first two terms, while you are in the process of defining your research topic, and in the final stages leading up to submission of the completed thesis.
All students will be initially admitted to the status of Probationer Research Student (PRS). Within a maximum of four terms as a full-time PRS student (eight terms as a part-time PRS student), you will be expected to apply for, and achieve, transfer of status from Probationer Research Student to DPhil status by submitting a research outline and a substantial piece of written work. These are assessed by two members of the Law Faculty, who will also interview you about your work. This application is normally made by the third term for full-time students (sixth term for part-time students). A similar exercise then takes place between your sixth and ninth terms (twelfth and fifteenth terms for the part-time pathway) when you will apply for Confirmation of DPhil status.
After three or at most four years (no later than eight years for the part-time pathway), your thesis will be read by two examiners, who conduct an in-depth oral examination known as a viva voce. The thesis must make a significant and substantial contribution to its field. On the basis of the examiners' report, you will either be awarded the DPhil (which may be subject to major or minor corrections) or referred back to make revisions to the thesis.
Graduate destinations
DPhil students will pursue a range of career paths after completion of the doctorate. Many will take up academic posts, or pursue postdoctoral research of one sort or another. Some will enter legal practice as solicitors, barristers, advocates, and judges; others will become legal advisors advising government departments, non-governmental organisations and private companies.
The University of Oxford has an excellent careers service with which the department has close ties. The Careers Service organises a number of events of specific interest to students wishing to pursue a career in law, and offers one-to-one advice from members of staff with knowledge and experience specific to the legal sector.
The Law Faculty has an extensive network of relationships within the legal profession and each year offers a number of talks and events run by law firms and barristers' chambers.
Changes to this course and your supervision
The University will seek to deliver this course in accordance with the description set out in this course page. However, there may be situations in which it is desirable or necessary for the University to make changes in course provision, either before or after registration. The safety of students, staff and visitors is paramount and major changes to delivery or services may have to be made in circumstances of a pandemic (including Covid-19), epidemic or local health emergency. In addition, in certain circumstances, for example due to visa difficulties or because the health needs of students cannot be met, it may be necessary to make adjustments to course requirements for international study.
Where possible your academic supervisor will not change for the duration of your course. However, it may be necessary to assign a new academic supervisor during the course of study or before registration for reasons which might include illness, sabbatical leave, parental leave or change in employment.
For further information please see our page on changes to courses and the provisions of the student contract regarding changes to courses.
Other courses you may wish to consider
If you're thinking about applying for this course, you may also wish to consider the courses listed below. These courses may have been suggested due to their similarity with this course, or because they are offered by the same department or faculty.
All graduate courses offered by the Faculty of Law
Entry requirements for entry in 2023-24, proven and potential academic excellence, degree-level qualifications.
As a minimum, applicants should hold or be predicted to achieve the following UK qualifications or their equivalent:
a first-class undergraduate degree with honours in law. Exceptionally, students with first-class honours in other subjects may be considered if the subject is relevant to the proposed area of research.
In the absence of an undergraduate degree in law, candidates may be admitted with a postgraduate diploma or master's qualification in law at distinction level.
Most students admitted to the programme have a previous master's qualification but this is not a formal requirement.
For applicants with a degree from the USA, the minimum GPA sought is 3.7 out of 4.0.
If your degree is not from the UK or another country specified above, visit our International Qualifications page for guidance on the qualifications and grades that would usually be considered to meet the University's minimum entry requirements.
GRE General Test scores
No Graduate Record Examination (GRE) or GMAT scores are sought.
Other qualifications, evidence of excellence and relevant experience
Part-time applicants will also be expected to show evidence of the ability to commit time to study and, if applicable, an employer's commitment to make time available to study, to complete coursework, and attend course and University events and modules. Where appropriate, evidence should also be provided of permission to use employers' data in the proposed research project.
Publications are not expected. They may, in certain circumstances, advantage an application but it is appreciated that the opportunity to publish may vary considerably depending on factors such as the stage the student has reached in their graduate career and the structure of the course(s) they have studied. Consequently, a lack of publications will not be assessed negatively.
English language proficiency
This course requires proficiency in English at the University's higher level . If your first language is not English, you may need to provide evidence that you meet this requirement. The minimum scores required to meet the University's higher level are detailed in the table below.
*Previously known as the Cambridge Certificate of Advanced English or Cambridge English: Advanced (CAE) † Previously known as the Cambridge Certificate of Proficiency in English or Cambridge English: Proficiency (CPE)
Your test must have been taken no more than two years before the start date of your course. Our Application Guide provides further information about the English language test requirement .
Declaring extenuating circumstances
If your ability to meet the entry requirements has been affected by the COVID-19 pandemic (eg you were awarded an unclassified/ungraded degree) or any other exceptional personal circumstance (eg other illness or bereavement), please refer to the guidance on extenuating circumstances in the Application Guide for information about how to declare this so that your application can be considered appropriately.
You will need to register three referees who can give an informed view of your academic ability and suitability for the course. The  How to apply  section of this page provides details of the types of reference that are required in support of your application for this course and how these will be assessed.
Supporting documents
You will be required to supply supporting documents with your application, including an official transcript and a CV/résumé. The  How to apply  section of this page provides details of the supporting documents that are required as part of your application for this course and how these will be assessed.
Performance at interview
Interviews are not normally held as part of the admissions process.
How your application is assessed
Your application will be assessed purely on your proven and potential academic excellence and other entry requirements published under that heading. References and supporting documents submitted as part of your application, and your performance at interview (if interviews are held) will be considered as part of the assessment process.
An overview of the shortlisting and selection process is provided below. Our ' After you apply ' pages provide more information about how applications are assessed .
Shortlisting and selection
Students are considered for shortlisting and selected for admission without regard to age, disability, gender reassignment, marital or civil partnership status, pregnancy and maternity, race (including colour, nationality and ethnic or national origins), religion or belief (including lack of belief), sex, sexual orientation, as well as other relevant circumstances including parental or caring responsibilities or social background. However, please note the following:
socio-economic information may be taken into account in the selection of applicants and award of scholarships for courses that are part of the University's pilot selection procedure and for scholarships aimed at under-represented groups ;
country of ordinary residence may be taken into account in the awarding of certain scholarships; and
protected characteristics may be taken into account during shortlisting for interview or the award of scholarships where the University has approved a positive action case under the Equality Act 2010.
Whether or not you have secured funding will not be taken into consideration when your application is assessed.
Processing your data for shortlisting and selection
Information about processing special category data for the purposes of positive action and using your data to assess your eligibility for funding , can be found in our Postgraduate Applicant Privacy Policy.
Admissions panels and assessors
All recommendations to admit a student involve the judgement of at least two members of the academic staff with relevant experience and expertise, and must also be approved by the Director of Graduate Studies or Admissions Committee (or equivalent within the department).
Admissions panels or committees will always include at least one member of academic staff who has undertaken appropriate training.
Other factors governing whether places can be offered
The following factors will also govern whether candidates can be offered places:
the ability of the University to provide the appropriate supervision for your studies, as outlined under the 'Supervision' heading in the About section of this page;
the ability of the University to provide appropriate support for your studies (eg through the provision of facilities, resources, teaching and/or research opportunities); and
minimum and maximum limits to the numbers of students who may be admitted to the University's taught and research programmes.
Offer conditions for successful applications
If you receive an offer of a place at Oxford, your offer will outline any conditions that you need to satisfy and any actions you need to take, together with any associated deadlines. These may include academic conditions, such as achieving a specific final grade in your current degree course. These conditions will usually depend on your individual academic circumstances and may vary between applicants. Our After you apply pages provide more information about offers and conditions .
In addition to any academic conditions which are set, you will also be required to meet the following requirements:
Financial Declaration
If you are offered a place, you will be required to complete a Financial Declaration in order to meet your financial condition of admission.
Disclosure of criminal convictions
In accordance with the University's obligations towards students and staff, we will ask you to declare any relevant, unspent criminal convictions before you can take up a place at Oxford.
The Law Faculty is fortunate to have outstanding library facilities provided by the Bodleian Law Library. As part of the Bodleian, the Law Library shares in all the advantages of being part of the largest university library in the country, including the receipt, under legal deposit legislation, of legal material published in the UK and Ireland. 
The Law Library offers the vast majority of its holdings - some 550,000 items - on open shelves across four floors. Selected low-use material is housed in a book storage facility and is retrievable within half a day. The library serves a large community of graduate readers and academics in their research requirements. The strength of the collection lies in the depth of its UK holdings, combined with extensive holdings for European and Commonwealth jurisdictions. In addition the library holds materials relating to international law, Roman law, and jurisprudence. To complement the paper collection, the Law Library provides a wide range of online legal resources. The Bodleian's collection of Official Papers is also housed in the Law Library.
The library has 40 reader workstations, which provide access to the internet, legal databases, Microsoft Office applications and Endnote. There is a Graduate Reading Room, a large seminar room, two IT rooms and three small 'discussion rooms' for private study or group work. The wireless network extends throughout the library. The law librarians offer a range of classes and one-to-one sessions to support the specific research needs of graduate students.
The University expects to be able to offer around 1,000 full or partial graduate scholarships across the collegiate University in 2023-24. You will be automatically considered for the majority of Oxford scholarships , if you fulfil the eligibility criteria and submit your graduate application by the relevant December or January deadline. Most scholarships are awarded on the basis of academic merit and/or potential.
For further details about searching for funding as a graduate student visit our dedicated Funding pages, which contain information about how to apply for Oxford scholarships requiring an additional application, details of external funding, loan schemes and other funding sources.
Please ensure that you visit individual college websites for details of any college-specific funding opportunities using the links provided on our college pages or below:
Please note that not all the colleges listed above may accept students on this course. For details of those which do, please refer to the College preference section of this page.
Further information about funding opportunities for this course can be found on the faculty's website.
Annual fees for entry in 2023-24
Full-time study.
Further details about fee status eligibility can be found on the fee status webpage.
Part-time study
Information about course fees.
Course fees are payable each year, for the duration of your fee liability (your fee liability is the length of time for which you are required to pay course fees). For courses lasting longer than one year, please be aware that fees will usually increase annually. For details, please see our guidance on changes to fees and charges .
Course fees cover your teaching as well as other academic services and facilities provided to support your studies. Unless specified in the additional information section below, course fees do not cover your accommodation, residential costs or other living costs. They also don't cover any additional costs and charges that are outlined in the additional information below.
Continuation charges
Following the period of fee liability , you may also be required to pay a University continuation charge and a college continuation charge. The University and college continuation charges are shown on the Continuation charges page.
Where can I find further information about fees?
The Fees and Funding section of this website provides further information about course fees , including information about fee status and eligibility and your length of fee liability .
Additional information
There are no compulsory elements of this course that entail additional costs beyond fees (or, after fee liability ends, continuation charges) and living costs. However, please note that, depending on your choice of research topic and the research required to complete it, you may incur additional expenses, such as travel expenses, research expenses, and field trips. You will need to meet these additional costs, although you may be able to apply for small grants from your department and/or college to help you cover some of these expenses.
Please note that you are required to attend in Oxford for a minimum of 30 days each year, and you may incur additional travel and accommodation expenses for this. Also, depending on your choice of research topic and the research required to complete it, you may incur further additional expenses, such as travel and research expenses. You will need to meet these additional costs, although you may be able to apply for grants from the Faculty or your College to help you cover some of these expenses.
Living costs
In addition to your course fees, you will need to ensure that you have adequate funds to support your living costs for the duration of your course.
For the 2023-24 academic year, the range of likely living costs for full-time study is between c. £1,290 and £1,840 for each month spent in Oxford. Full information, including a breakdown of likely living costs in Oxford for items such as food, accommodation and study costs, is available on our living costs page. When planning your finances for any future years of study in Oxford beyond 2023-24, it is suggested that you allow for potential increases in living expenses of 5% or more each year – although this rate may vary significantly depending on how the national economic situation develops. UK inflationary increases will be kept under review and this page updated.
If you are studying part-time your living costs may vary depending on your personal circumstances but you must still ensure that you will have sufficient funding to meet these costs for the duration of your course.
All graduate students at Oxford belong to a department or faculty and a college or hall (except those taking non-matriculated courses). If you apply for a place on this course you will have the option to express a preference for one of the colleges listed below, or you can ask us to find a college for you. The Colleges section of this website provides information about the college system at Oxford , as well as factors you may wish to consider when deciding whether to express a college preference . Please note that 'college' and 'colleges' refers to all 45 of the University's colleges, including those designated as Permanent Private Halls (PPHs).
For some courses, the department or faculty may have provided some additional advice below to help you to decide. Whatever you decide, it won't affect how the academic department assesses your application and whether they decide to make you an offer. If your department makes you an offer of a place, you're guaranteed a place at one of our colleges.
The following colleges accept students for full-time study on this course:
Balliol College
Blackfriars
Brasenose College
Campion Hall
Christ Church
Corpus Christi College
Exeter College
Green Templeton College
Harris Manchester College
Hertford College
Jesus College
Keble College
Lady Margaret Hall
Linacre College
Lincoln College
Magdalen College
Mansfield College
Merton College
New College
Oriel College
Pembroke College
The Queen's College
Regent's Park College
Reuben College
St Anne's College
St Antony's College
St Catherine's College
St Cross College
St Edmund Hall
St Hilda's College
St Hugh's College
St John's College
St Peter's College
Somerville College
Trinity College
University College
Wadham College
Wolfson College
Worcester College
Wycliffe Hall
The following colleges accept students for part-time study on this course:
Before you apply
Our guide to getting started provides general advice on how to prepare for and start your application. Check the deadlines on this page and the information about deadlines in our Application Guide. If it's important for you to have your application considered under a particular deadline – eg under a December or January deadline in order to be considered for Oxford scholarships – we recommend that you aim to complete and submit your application at least two weeks in advance .
Application fee waivers
An application fee of £75 is payable per course application. Application fee waivers are available for the following applicants who meet the eligibility criteria:
applicants from low-income countries;
refugees and displaced persons;
UK applicants from low-income backgrounds; and
applicants who applied for our Graduate Access Programmes in the past two years and met the eligibility criteria.
You are encouraged to check whether you're eligible for an application fee waiver before you apply.
Readmission for current Oxford graduate taught students
If you're currently studying for an Oxford graduate taught course and apply to this course with no break in your studies, you may be eligible to apply to this course as a readmission applicant. The application fee will be waived for an eligible application of this type. Check whether you're eligible to apply for readmission .
Do I need to contact anyone before I apply?
You do not need to make contact with academic staff before you apply. However, it is suggested that you consult the list of research and subject groups on the Law website to check that your research interests fall within an area in which the Law Faculty has research expertise.
You may also wish to refer to the list of academic staff for details of individual Law Faculty members' research interests.
Completing your application
You should refer to the information below when completing the application form, paying attention to the specific requirements for the supporting documents . If any document does not meet the specification, including the stipulated word count, your application may be considered incomplete and not assessed by the academic department. Expand each section to show further details.
Proposed field and title of research project
Under the 'Field and title of research project' please enter your proposed field or area of research if this is known. If the department has advertised a specific research project that you would like to be considered for, please enter the project title here instead.
You should not use this field to type out a full research proposal. You will be able to upload your research supporting materials separately if they are required (as described below).
Proposed supervisor
If known, under 'Proposed supervisor name' enter the name of the academic(s) who you would like to supervise your research. Otherwise, leave this field blank.
Referees: Three overall, academic strongly preferred
Whilst you must register three referees, the department may start the assessment of your application if two of the three references are submitted by the course deadline and your application is otherwise complete. Please note that you may still be required to ensure your third referee supplies a reference for consideration.
Academic references are strongly preferred, but a professional reference will be accepted as long as you also provide two academic references. If you are currently completing a course at Oxford, then at least one reference must be from someone who has taught you on that course.
Your references will support intellectual ability, academic achievement and motivation.
Official transcript(s)
Your transcripts should give detailed information of the individual grades received in your university-level qualifications to date. You should only upload official documents issued by your institution and any transcript not in English should be accompanied by a certified translation.
More information about the transcript requirement is available in the Application Guide.
A CV/résumé is compulsory for all applications. Most applicants choose to submit a document of one to two pages highlighting their academic achievements and any relevant professional experience.
Research proposal: A maximum of 600 words
You should submit a detailed outline of your proposed research, written in English. The overall word count may exclude any bibliography or footnotes.
If possible, please ensure that the word count is clearly displayed on the document.
This will be assessed for:
the coherence of the proposal
the originality of the project
evidence of motivation for and understanding of the proposed area of study
your ability to present a reasoned case in English
the feasibility of successfully completing the project in the time available for the course.
It will be normal for your ideas subsequently to change in some ways as you investigate the evidence and develop your project. You should nevertheless make the best effort you can to demonstrate the extent of your research question, sources and method at this moment.
Written work: One essay, a maximum of 2,000 words
An academic essay or other writing sample from your most recent qualification, written in English, is required. This may be an extract from a longer piece - in such cases, the piece should be prefaced by a note which puts the work in context.
The work must be on a legal topic and written in English. The word count does not need to include any bibliography or footnotes.
This will be assessed for comprehensive understanding of the subject area; understanding of problems in the area; ability to construct and defend an argument; powers of analysis; and powers of expression.
Start or continue your application
You can start or return to an application using the relevant link below. As you complete the form, please refer to the requirements above and consult our Application Guide for advice . You'll find the answers to most common queries in our FAQs.
Application Guide Apply - Full time Apply - Part time
ADMISSION STATUS
Closed to applications for entry in 2023-24
Register for monthly email updates and get notified when the new application cycle opens
12:00 midday UK time on:
Friday 20 January 2023 Latest deadline for most Oxford scholarships Final application deadline for entry in 2023-24
*Three-year average (applications for entry in 2020-21 to 2022-23)
Further information and enquiries
This course is offered by the Faculty of Law
Course page  and FAQs on the faculty's website
Funding information from the faculty
Academic and research staff
Faculty research
Social Sciences Division
Residence requirements for full-time courses
Postgraduate applicant privacy policy
Course-related enquiries
Advice about contacting the department can be found in the How to apply section of this page
✉ [email protected] ☎ +44 (0)1865 271496
Application-process enquiries
See the application guide
Visa eligibility for part-time study
We are unable to sponsor student visas for part-time study on this course. Part-time students may be able to attend on a visitor visa for short blocks of time only (and leave after each visit) and will need to remain based outside the UK.

What is a Juris Doctor degree? An Overview of the J.D. Degree
Ready to start your journey.
The Juris Doctor degree–or J.D. for short–is a graduate degree awarded by law schools in the United States. A Juris Doctor is technically a Doctor of Jurisprudence just as an MD is a Doctor of Medicine or a PhD is a Doctor of Philosophy. In order to become a licensed attorney in most states, an applicant must graduate from an accredited law school although there are non-accredited law schools which can also confer a Juris Doctor degree.
Recommended Online Programs for You
Explore our featured online programs to find the right match for you today.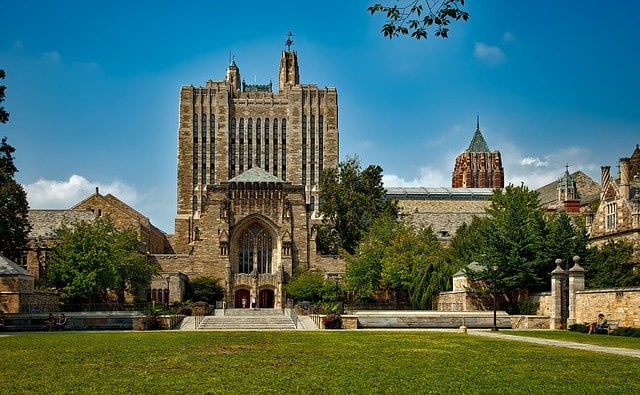 The Juris Doctor degree first appeared in the United States during the early 1900's. During this time, universities such as Harvard began a movement to standardized the legal education for lawyers in the United States. This movement led to the modern day Juris Doctor degree. There are currently over 230 colleges or universities in the United States that have a J.D. program. There is an increasing number of Canadian colleges offering a J.D. program as well as some international universities that offer the degree.
Are there other law degrees besides a J.D.?

Prior to the creation of the Juris Doctor degree, there were two undergraduate degrees–the Bachelor of Laws (LL.B.) and the Bachelor of Civil Laws (LL.L.)–which are still available at many international schools. In some countries (most notably in England), there is a Doctor of Laws degree (the LL.D.) which is a more extensive academic study of law more akin to a Doctor of Philosophy degree. In the United States, many law schools offer a Masters of Law degree (the LL.M.) which allows for a law school graduate to focus on a specific field of law that require more precise education such as banking, international, or tax law.
How long does it take to earn a Juris Doctor?
The American Bar Association which accredits most law schools in the United States and Canada requires a minimum of 83 hours to earn a J.D. degree. Therefore, earning a J.D. generally takes 3 years or 6 full time semesters. Individual schools may require more hours to obtain a J.D. from their institution.
Recommended Online Degree Programs for You
Can i earn a juris doctor online.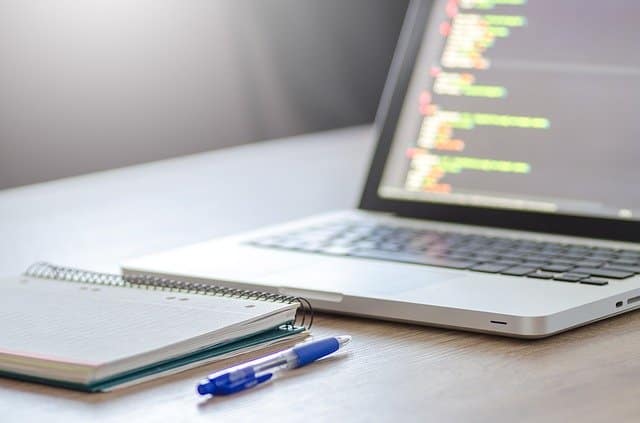 The American Bar Association that accredits most law schools is beginning to open its accreditation to online or distance education. The University of Syracuse College of Law recently started the accredited Juris Doctor program that contains a mixture of distance and in-person instruction.
There are also non-ABA accredited law schools that offer a Juris Doctor degree.
What can I do with a J.D. degree?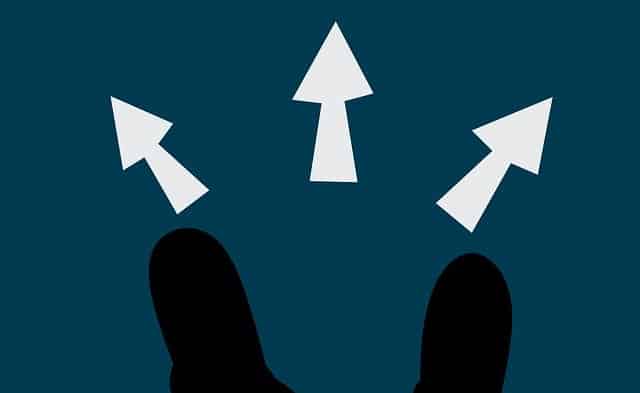 Most students earning a J.D. become practicing attorneys. To practice law in the United States, a law school graduate must be admitted to the Bar in the jurisdiction where they intend to practice. However, many graduates of law school opt not to be licensed or use their degree in other professions . The education required to earn a J.D. emphasizes applying logical solutions to complex problems. Therefore, J.D. graduates often turned to other fields such as finance, regulatory compliance, education, counseling, public relations or politics.
What are Joint Degrees?
Many law schools now allow for a J.D. to be earned in conjunction with an additional complementary degree. The most common joint programs couple a J.D. with a Masters of Business Administration (MBA) or a Doctor of Philosophy (PhD). Other joint degree programs combine a Masters of Public Health (MPH) or a Masters of Public Policy (MPP) with the J.D. Enrolling in a joint degree program allows the student to obtain two degrees in less time then applying separately since certain credit hours are applied to both degrees. The degrees fit together well as they often combine heavily regulated industries such as healthcare. Joint Degrees also allow law school graduates to specialize in a particular field and increase their future job opportunities.
Is a J.D. Worth It?
Earning a J.D. requires an investment of both time and money. On average, law school graduates incur a little over $100,000 in debt to earn a Juris Doctor degree. However, the average median salary after graduation is $53,000 while the salary for lawyers tends to increase with experience. The average attorney earned $128,000 in 2018. More importantly, there are many public law schools which offer a J.D. at a much lower rate than private institutions. Graduates of the Nebraska College of Law , for example, have the lowest median debt of all law schools in the United States (at just under $60,000).
Additional Resources
50 Best Law Schools in the United States
Everything You Need to Know About Going to Law School
How Important is the LSAT to Law School Admissions?
What is a Doctor of Juridical Science Degree?
What is a Master of Laws Degree?
What is a Master of Legal Studies Degree?