QuestionsAnswered.net
What's Your Question?
How to Write a Research Paper
Writing a research paper is a bit more difficult that a standard high school essay. You need to site sources, use academic data and show scientific examples. Before beginning, you'll need guidelines for how to write a research paper.
Start the Research Process
Before you begin writing the research paper, you must do your research. It is important that you understand the subject matter, formulate the ideas of your paper, create your thesis statement and learn how to speak about your given topic in an authoritative manner. You'll be looking through online databases, encyclopedias, almanacs, periodicals, books, newspapers, government publications, reports, guides and scholarly resources. Take notes as you discover new information about your given topic. Also keep track of the references you use so you can build your bibliography later and cite your resources.
Develop Your Thesis Statement
When organizing your research paper, the thesis statement is where you explain to your readers what they can expect, present your claims, answer any questions that you were asked or explain your interpretation of the subject matter you're researching. Therefore, the thesis statement must be strong and easy to understand. Your thesis statement must also be precise. It should answer the question you were assigned, and there should be an opportunity for your position to be opposed or disputed. The body of your manuscript should support your thesis, and it should be more than a generic fact.
Create an Outline
Many professors require outlines during the research paper writing process. You'll find that they want outlines set up with a title page, abstract, introduction, research paper body and reference section. The title page is typically made up of the student's name, the name of the college, the name of the class and the date of the paper. The abstract is a summary of the paper. An introduction typically consists of one or two pages and comments on the subject matter of the research paper. In the body of the research paper, you'll be breaking it down into materials and methods, results and discussions. Your references are in your bibliography. Use a research paper example to help you with your outline if necessary.
Organize Your Notes
When writing your first draft, you're going to have to work on organizing your notes first. During this process, you'll be deciding which references you'll be putting in your bibliography and which will work best as in-text citations. You'll be working on this more as you develop your working drafts and look at more white paper examples to help guide you through the process.
Write Your Final Draft
After you've written a first and second draft and received corrections from your professor, it's time to write your final copy. By now, you should have seen an example of a research paper layout and know how to put your paper together. You'll have your title page, abstract, introduction, thesis statement, in-text citations, footnotes and bibliography complete. Be sure to check with your professor to ensure if you're writing in APA style, or if you're using another style guide.
MORE FROM QUESTIONSANSWERED.NET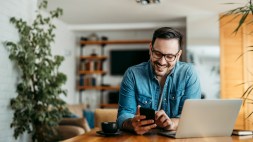 Jump to navigation
Search form
Department of English
English Outreach
Administration
Why English?
Study Abroad
Faculty Bookshelf
Ph.D. Bookshelf
Collaborations
Undergraduate
Recent PhD Dissertations
Terekhov, Jessica (September 2022) -- "On Wit in Relation to Self-Division"
Selinger, Liora (September 2022) -- "Romanticism, Childhood, and the Poetics of Explanation"
Lockhart, Isabel (September 2022) -- "Storytelling and the Subsurface: Indigenous Fiction, Extraction, and the Energetic Present"
Ashe, Nathan (April 2022) – "Narrative Energy: Physics and the Scientific Real in Victorian Literature"
Bartley, Scott H. (April 2022) – "Watch it closely: The Poetry and Poetics of Aesthetic Focus in The New Criticism and Middle Generation"
Mctar, Ali (November 2021) – "Fallen Father: John Milton, Antinomianism, and the Case Against Adam"
Chow, Janet (September 2021) – "Securing the Crisis: Race and the Poetics of Risk"
Thorpe, Katherine (September 2021) – "Protean Figures: Personified Abstractions from Milton's Allegory to Wordsworth's Psychology of the Poet"
Minnen, Jennifer (September 2021) – "The Second Science: Feminist Natural Inquiry in Nineteenth-Century British Literature"
Starkowski, Kristen (September 2021) – "Doorstep Moments: Close Encounters with Minor Characters in the Victorian Novel"
Rickard, Matthew (September 2021) – "Probability: A Literary History, 1479-1700"
Crandell, Catie (September 2021) – "Inkblot Mirrors: On the Metareferential Mode and 19th Century British Literature"
Clayton, J.Thomas (September 2021) – "The Reformation of Indifference: Adiaphora, Toleration, and English Literature in the Seventeenth Century"
Goldberg, Reuven L. (May 2021) – "I Changed My Sex! Pedagogy and the Trans Narrative"
Soong, Jennifer (May 2021) – "Poetic Forgetting"
Edmonds, Brittney M. (April 2021) – "Who's Laughing Now? Black Affective Play and Formalist Innovation in Twenty-First Century black Literary Satire"
Azariah-Kribbs, Colin (April 2021) – "Mere Curiosity: Knowledge, Desire, and Peril in the British and Irish Gothic Novel, 1796-1820"
Pope, Stephanie (January 2021) – "Rethinking Renaissance Symbolism: Material Culture, Visual Signs, and Failure in Early Modern Literature, 1587-1644"
Kumar, Matthew (September 2020) – "The Poetics of Space and Sensation in Scotland and Kenya"
Bain, Kimberly (September 2020) – "On Black Breath"
Eisenberg, Mollie (September 2020) – "The Case of the Self-Conscious Detective Novel: Modernism, Metafiction, and the Terms of Literary Value"
Hori, Julia M. (September 2020) – "Restoring Empire: British Imperial Nostalgia, Colonial Space, and Violence since WWII"
Reade, Orlando (June 2020) – "Being a Lover of the World: Lyric Poetry and Political Disaffection after the English Civil War"
Mahoney, Cate (June 2020) – "Go on Your Nerve: Confidence in American Poetry, 1860-1960"
Ritger, Matthew (April 2020) – "Objects of Correction:  Literature and the Birth of Modern Punishment"
VanSant, Cameron (April 2020) – "Novel Subjects:  Nineteenth-Century Fiction and the Transformation of British Subjecthood"
Lennington, David (November 2019) – "Anglo-Saxon and Arabic Identity in the Early Middle Ages"
Marraccini, Miranda (September 2019) – "Feminist Types: Reading the Victoria Press"
Harlow, Lucy (June 2019) – "The Discomposed Mind"
Williamson, Andrew (June 2019) – "Nothing to Say:  Silence in Modernist American Poetry"
Adair, Carl (April 2019) – "Faithful Readings: Religion, Hermeneutics, and the Habits of Criticism"
Rogers, Hope (April 2019) – "Good Girls: Female Agency and Convention in the Nineteenth-Century British Novel"
Green, Elspeth (January 2019) – "Popular Science and Modernist Poetry"
Braun, Daniel (January 2019) – Kinds of Wrong: The Liberalization of Modern Poetry 1910-1960"
Rosen, Rebecca (November 2018) – "Making the body Speak: Anatomy, Autopsy and Testimony in Early America, 1639-1790"
Blank, Daniel (November 2018) – Shakespeare and the Spectacle of University Drama"
Case, Sarah (September 2018) – Increase of Issue: Poetry and Succession in Elizabethan England"
Kucik, Emanuela  (June 2018) – "Black Genocides and the Visibility Paradox in Post-Holocaust African American and African Literature"
Quinn, Megan  (June 2018) – "The Sensation of Language: Jane Austen, William Wordsworth, Mary Shelley"
McCarthy, Jesse D.  (June 2018) – "The Blue Period: Black Writing in the Early Cold War, 1945-1965
Johnson, Colette E.  (June 2018) – "The Foibles of Play: Three Case Studies on Play in the Interwar Years"
Gingrich, Brian P.  (June 2018) – "The Pace of Modern Fiction: A History of Narrative Movement in Modernity"
Marcus, Sara R.  (June 2018) – "Political Disappointment: A Partial History of a Feeling"
Parry, Rosalind A.  (April 2018) – "Remaking Nineteenth-Century Novels for the Twentieth Century"
Gibbons, Zoe  (January 2018) – "From Time to Time:  Narratives of Temporality in Early Modern England, 1610-1670"
Padilla, Javier  (September 2017) – "Modernist Poetry and the Poetics of Temporality:  Between Modernity and Coloniality"
Alvarado, Carolina (June 2017) – "Pouring Eastward: Editing American Regionalism, 1890-1940"
Gunaratne, Anjuli (May 2017) – "Tragic Resistance: Decolonization and Disappearance in Postcolonial Literature"
Glover, Eric (May 2017) – "By and About:  An Antiracist History of the Musicals and the Antimusicals of Langston Hughes and Zora Neale Hurston"
Tuckman, Melissa (April 2017) – "Unnatural Feelings in Nineteenth-Century Poetry"
Eggan, Taylor (April 2017) – "The Ecological Uncanny: Estranging Literary Landscapes in Twentieth-Century Narrative Fiction"
Calver, Harriet (March 2017) – "Modern Fiction and Its Phantoms"
Gaubinger, Rachel (December 2016) – "Between Siblings: Form and Family in the Modern Novel"
Swartz, Kelly (December 2016) – "Maxims and the Mind: Sententiousness from Seventeenth-Century Science to the Eighteenth-Century Novel"
Robles, Francisco (June 2016) – "Migrant Modalities: Radical Democracy and Intersectional Praxis in American Literatures, 1923-1976"
Johnson, Daniel (June 2016) – "Visible Plots, Invisible Realms"
Bennett, Joshua (June 2016) – "Being Property Once Myself: In Pursuit of the Animal in 20th Century African American Literature"
Scranton, Roy (January 2016) – "The Trauma Hero and the Lost War: World War II, American Literature, and the Politics of Trauma, 1945-1975
Jacob, Priyanka (November 2015) – "Things That Linger: Secrets, Containers and Hoards in the Victorian Novel"
Evans, William (November 2015) – "The Fiction of Law in Shakespeare and Spenser"
Vasiliauskas, Emily (November 2015) – "Dead Letters: The Afterlife Before Religion"
Walker, Daniel (June 2015) – "Sociable Uncertainties: Literature and the Ethics of Indeterminacy in Eighteenth-Century Britain"
Reilly, Ariana (June 2015) – "Leave-Takings: Anti-Self-Consciousness and the Escapist Ends of the Victorian Marriage Plot"
Lerner, Ross (June 2015) – "Framing Fanaticism: Religion, Violence, and the Reformation Literature of Self-Annihilation"
Harrison, Matthew (June 2015) – "Tear Him for His Bad Verses: Poetic Value and Literary History in Early Modern England"
Krumholtz, Matthew (June 2015) – "Talking Points: American Dialogue in the Twentieth Century"
Dauber, Maayan (March 2015) – "The Pathos of Modernism: Henry James, Virginia Woolf, and Gertrude Stein (with a coda on J.M. Coetzee)"
Hostetter, Lyra (March 2015) – "Novel Errantry: An Annotated Edition of Horatio, of Holstein (1800)"
Sanford, Beatrice (January 2015) – "Love's Perception: Nineteenth-Century Aesthetics of Attachment"
Chong, Kenneth (January 2015) – "Potential Theologies: Scholasticism and Middle English Literature"
Worsley, Amelia (September 2014) – "The Poetry of Loneliness from Romance to Romanticism"
Hurtado, Jules (June 2014) – "The Pornographer at the Crossroads: Sex, Realism and Experiment in the Contemporary English Novel"
Rutherford, James (June 2014) – "Irrational Actors: Literature and Logic in Early Modern England"
Wilde, Lisa (June 2014) – "English Numeracy and the Writing of New Worlds, 1543-1622"
Hyde, Emily (November 2013) – "A Way of Seeing: Modernism, Illustration, and Postcolonial Literature"
Ortiz, Ivan (September 2013) – "Romanticism and the Aesthetics of Modern Transport"
Aronowicz, Yaron (September 2013) – "Fascinated Moderns: The Attentions of Modern Fiction"
Wythoff, Grant (September 2013) – "Gadgetry: New Media and the Fictional Imagination"
Ramachandran, Anitha (September 2013) – "Recovering Global Women's Travel Writings from the Modern Period: An Inquiry Into Genre and Narrative Agency"
Reuland, John (April 2013) – "The Self Unenclosed: A New Literary History of Pragmatism, 1890-1940"
Wasserman, Sarah (January 2013) – "Material Losses: Urban Ephemera in Contemporary American Literature and Culture"
Kastner, Tal (November 2012) – "The Boilerplate of Everything and the Ideal of Agreement in American Law and Literature"
Labella, John (October 2012) – "Lyric Hemisphere: Latin America in United States Poetry, 1927-1981"
Kindley, Evan (September 2012) – "Critics and Connoisseurs: Poet-Critics and the Administration of Modernism"
Smith, Ellen (September 2012) – "Writing Native: The Aboriginal in Australian Cultural Nationalism 1927-1945"
Werlin, Julianne (September 2012) – "The Impossible Probable: Modeling Utopia in Early Modern England"
Posmentier, Sonya (May 2012) – "Cultivation and Catastrophe:  Forms of Nature in Twentieth-Century Poetry of the Black Diaspora"
Alfano, Veronica (September 2011) – "The Lyric in Victorian Memory"
Foltz, Jonathan (September 2011) – "Modernism and the Narrative Cultures of Film"
Coghlan, J. Michelle (September 2011) – "Revolution's Afterlife; The Paris Commune in American Cultural Memory, 1871-1933"
Christoff, Alicia (September 2011) – "Novel Feeling"
Shin, Jacqueline (August 2011) – "Picturing Repose: Between the Acts of British Modernism"
Ebrahim, Parween (August 2011) – "Outcasts and Inheritors: The Ishmael Ethos in American Culture, 1776-1917"
Reckson, Lindsay (August 2011) – "Realist Ecstasy: Enthusiasm in American Literature 1886 - 1938"
Londe, Gregory (June 2011) – "Enduring Modernism: Forms of Surviving Location in the 20th Century Long Poem"
Brown, Adrienne (June 2011) – "Reading Between the Skylines: The Skyscraper in American Modernism"
Russell, David (June 2011) – "A Literary History of Tact: Sociability, Aesthetic Liberalism and the Essay Form in Nineteenth-Century Britain"
Hostetter, Aaron (December 2010) – "The Politics of Eating and Cooking in Medieval English Romance"
Moshenska, Joseph (November 2010) – " 'Feeling Pleasures': The Sense of Touch in Renaissance England"
Walker, Casey (September 2010) – "The City Inside: Intimacy and Urbanity in Henry James, Marcel Proust and Virginia Woolf"
Rackin, Ethel (August 2010) – "Ornamentation and Essence in Modernist Poetry"
Noble, Mary (August 2010) – "Primitive Marriage: Anthropology and Nineteenth-Century Fiction"
Fox, Renee (August 2010) – "Necromantic Victorians: Reanimation, History and the Politics of Literary Innovation, 1868-1903"
Hopper, Briallen (June 2010) – "Feeling Right in American Reform Culture"
Lee, Wendy (June 2010) -- "Failures of Feeling in the British Novel from Richardson to Eliot"
Moyer, James (March 2010) – "The Passion of Abolitionism: How Slave Martyrdom Obscures Slave Labor"
Forbes, Erin (September 2009) – "Genius of Deep Crime:  Literature, Enslavement and the American Criminal"
Crawforth, Hannah (September 2009) – "The Politics and Poetics of Etymology in Early Modern Literature"
Elliott, Danielle (April 2009) – "Sea of Bones: The Middle Passage in Contemporary Poetry of the Black Atlantic"
Yu, Wesley (April 2009) – "Romance Logic: The Argument of Vernacular Verse in the Scholastic Middle Ages"
Cervantes, Gabriel (April 2009) – "Genres of Correction: Anglophone Literature and the Colonial Turn in Penal Law 1722-1804"
Rosinberg, Erwin (January 2009) – "A Further Conjunction: The Couple and Its Worlds in Modern British Fiction"
Walsh, Keri (January 2009) – "Antigone in Modernism: Classicism, Feminism, and Theatres of Protest"
Heald, Abigail (January 2009) – "Tears for Dido: A Renaissance Poetics of Feeling"
Bellin, Roger (January 2009) – "Argument: The American Transcendentalists and Disputatious Reason"
Ellis, Nadia (November 2008) – "Colonial Affections: Formulations of Intimacy Between England and the Caribbean, 1930-1963"
Baskin, Jason (November 2008) – "Embodying Experience: Romanticism and Social Life in the Twentieth Century"
Barrett, Jennifer-Kate (September 2008) – " 'So Written to Aftertimes': Renaissance England's Poetics of Futurity"
Moss, Daniel (September 2008) – "Renaissance Ovids: The Metamorphosis of Allusion in Late Elizabethan England"
Rainof, Rebecca (September 2008) – "Purgatory and Fictions of Maturity: From Newman to Woolf"
Darznik, Jasmin (November 2007) – "Writing Outside the Veil: Literature by Women of the Iranian Diaspora"
Bugg, John (September 2007) – "Gagging Acts: The Trials of British Romanticism"
Matson, John (September 2007) – "Marking Twain: Mechanized Composition and Medial Subjectivity in the Twain Era"
Neel, Alexandra (September 2007) – "The Writing of Ice: The Literature and Photography of Polar Regions"
Smith-Browne, Stephanie (September 2007) – "Gothic and the Pacific Voyage: Patriotism, Romance and Savagery in South Seas Travels and the Utopia of the Terra Australis"
Bystrom, Kerry (June 2007) – "Orphans and Origins: Family, Memory, and Nation in Argentina and South Africa"
Ards, Angela (June 2007) – "Affirmative Acts: Political Piety in African American Women's Contemporary Autobiography"
Cragwall, Jasper (June 2007) – "Lake Methodism"
Ball, David (June 2007) – "False Starts: The Rhetoric of Failure and the Making of American Modernism, 1850-1950"
Ramdass, Harold (June 2007) – "Miswriting Tragedy: Genealogy, History and Orthography in the Canterbury Tales, Fragment I"
Lilley, James (June 2007) – "Common Things: Transatlantic Romance and the Aesthetics of Belonging, 1764-1840"
Noble, Mary (March 2007) – "Primitive Marriage: Anthropology and Nineteenth-Century Fiction"
Passannante, Gerard (January 2007) – "The Lucretian Renaissance: Ancient Poetry and Humanism in an Age of Science"
Tessone, Natasha (November 2006) – "The Fiction of Inheritance: Familial, Cultural, and National Legacies in the Irish and Scottish Novel"
Horrocks, Ingrid (September 2006) – "Reluctant Wanderers, Mobile Feelings: Moving Figures in Eighteenth-Century Literature"
Bender, Abby (June 2006) – "Out of Egypt and into bondage: Exodus in the Irish National Imagination"
Johnson, Hannah (June 2006) – "The Medieval Limit: Historiography, Ethics, Culture"
Horowitz, Evan (January 2006) – "The Writing of Modern Life"
White, Gillian (November 2005) – " 'We Do Not Say Ourselves Like That in Poems': The Poetics of Contingency in Wallace Stevens and Elizabeth Bishop
Baudot, Laura (September 2005) – "Looking at Nothing: Literary Vacuity in the Long Eighteenth Century"
Hicks, Kevin (September 2005) – "Acts of Recovery: American Antebellum Fictions"
Stern, Kimberly (September 2005) – "The Victorian Sibyl: Women Reviewers and the Reinvention of Critical Tradition"
Nardi, Steven (May 2005) – "Automatic Aesthetics: Race, Technology, and Poetics in the Harlem Renaissance and American New Poetry"
Sayeau, Michael (May 2005) – "Everyday: Literature, Modernity, and Time"
Cooper, Lawrence (April 2005) – "Gothic Realities: The Emergence of Cultural Forms Through Representations of the Unreal"
Betjemann, Peter (November 2004) – "Talking Shop: Craft and Design in Hawthorne, James, and Wharton"
Forbes, Aileen (November 2004) – "Passion Play: Theaters of Romantic Emotion"
Keeley, Howard (November 2004) – "Beyond Big House and Cabin: Dwelling Politically in Modern Irish Literature"
Machlan, Elizabeth (November 2004) – "Panic Rooms: Architecture and Anxiety in New York Stories from 1900 to 9/11"
McDowell, Demetrius (November 2004) – "Hawthorne, James, and the Pressures of the Literary Marketplace"
Waldron, Jennifer (November 2004) – "Eloquence of the Body: Aesthetics, Theology, and English Renaissance Theater"
© 2023 The Trustees of Princeton University
banner_department_of_comparative_literature.jpg
2020-2021 Artificial Humanities: A Literary Perspective on Creating and Enhancing Humans from Pygmalion to Cyborgs Nina Begus
Music and Exile in Twentieth-Century German, Italian, and Polish Literature Cecily Cai
We Speak Violence: How Narrative Denies the Everyday Rachael Duarte Riascos
Anticlimax: The Multilingual Novel at the Turn of the 21st Century Matylda Figlerowicz
Forgetting to Remember: An Approach to Proust's Recherche Lara Roizen
The Event of Literature:An Interval in a World of Violence Petra Taylor
The English Baroque:The Logic of Excess in Early Modern Literature Hudson Vincent
Porte Planète; Ville Canale --parisian knobs /visually/ turned to \textual\ currents Emma Zofia Zachurski
2019-2020 '…not a poet but a poem': A Lacanian study of the subject of the poem Marina Connelly The Tune That Can No Longer Be Recognized: Late Medieval Chinese Poetry and Its Affective Others Jasmine Hu The Invention of the Art Film: Authorship and French Cultural Policy Joseph Pomp Apocalypticism in the Arabic Novel William Tamplin The Sound of Prose: Rhythm, Translation, Orality Thomas Wisniewski
Collecting as Cultural Technique: Materialistic Interventions into History in 20th Century China Guangchen Chen
Pathways of Transculturation: Chinese Cultural Encounters with Russia and Japan (1880-1930) Xiaolu Ma
Beyond the Formal Law: Making Cases in Roman Controversiae and Tang Literary Judgments Tony Qian
Alternative Diplomacies: Writing in Early Twentieth-Century Shanghai, Istanbul, and Beyond ? Alice Xiang
The Literary Territorialization of Manchuria: Rethinking National and Transnational Literature in East Asia from the Frontier Miya Qiong Xie World Literature and the Chinese Compass, 1942-2012 Yanping Zhang
2015-2016 Anatomy of 'Decadence' Henry Bowles
Medicine As Storytelling: Emplotment Strategies in Doctor-Patient Encounters and Beyond (1870-1830) Elena Fratto  
Platonic Footnotes: Figures of Asymmetry in Ancient Greek Thought Katie Deutsch
Humor as Epiphanic Awareness and Attempted Self-Transcendence Curtis Shonkwiler
Ethnicity, Ethnogenesis and Ancestry in the Early Iron Age Aegean as Background to and through the Lens of the Iliad Guy Smoot The Modern Stage of Capitalism: The Drama of Markets and Money (1870-1930) Alisa Sniderman
The "Poetics of Diagram" John Kim
Dreaming Empire: European Writers in the Fascist Era Robert Kohen
The Poetics of Love in Prosimetra across the Medieval Mediterranean Isabelle Levy
Renaissance Error: Digression from Ariosto to Milton   Luke Taylor
The New Voyager: Theory and Practice of South Asian Literary Modernisms Rita Banerjee  Be an Outlaw, Be a Hero: Cinematic Figures of Urban Banditry and Transgression in Brazil, France, and the Maghreb Maryam Monalisa Gharavi   Bāgh-e Bi-Bargi: Aspects of Time and Presence in the Poetry of Mehdi Akhavān Sāles Marie Huber Freund-schaft: Capturing Aura in an Unframed Literary Exchange Clara Masnatta  
Class, Gender and Indigeneity as Counter-discourses in the African Novel: Achebe, Ngugi, Emecheta, Sow Fall and Ali Fatin Abbas
The Empire of Chance: War, Literature, and the Epistemic Order of Modernity Anders Engberg-Pedersen
Poetics of the unfinished: illuminating Paul Celan's "Eingedunkelt"   Thomas Connolly
Towards a Media History of Writing in Ancient Italy Stephanie Frampton
Character Before the Novel: Representing Moral Identity in the Age of Shakespeare Jamey Graham
Transforming Trauma: Memory and Slavery in Black Atlantic Literature since 1830 Raquel Kennon
Renaissance Romance: Rewarding the Boundaries of Fiction Christine S. Lee
Psychomotor Aesthetics: Conceptions of Gesture and Affect in Russian and American Modernity, 1910s-1920s   Ana Olenina
Melancholy, Ambivalence, Exhaustion: Responses to National Trauma in the Literature and Film of France and China   Erin Schlumpf
The Poetics of Human-Computer Interaction   Dennis Tenen
Luke Leafgren  
Secret Lives of the City: Reimagining the Urban Margins in 20th-Century Literature and Theory, from Surrealism to Iain Sinclair Jennifer Hui Bon Hoa
Archaic Greek Memory and Its Role in Homer Anita Nikkanen
Deception Narratives and the (Dis)Pleasure of Being Cheated: The Cases of Gogol, Nabokov, Mamet, and Flannery O'Connor Svetlana Rukhelman Aesthetic Constructs and the Work of Play in 20th Century Latin American and Russian Literature   Natalya Sukhonos
Stone, Steel, Glass: Constructions of Time in European Modernity Christina Svendsen  
2009-10 Spirited Husbandry: The Literature and Science of Agricultural Improvement in Eighteenth-Century Britain   Elisabeth Bates Greenough
Overlooked: Representations of the Balcony in Print and Paint, from Boccaccio to Caillebotte Roxana Maria Popescu
FRAMED! Encountering Otherness in Frame Narratives Charlotte Szilagyi
Sinographics: Becoming Chinese Art Nancy Ten-Jung Tewksbury
Found in Translation: Shakespeare's Cleopatra in English and Chinese Laura Jane Wey  
THREE KOREAN POETS A Scholarly Edition of Paek Sŏk, Pak Mogwŏl, and Yun Dongju   Christy Soojong Choi
Capturing Character: Photography, Race, and Identity in Modern American Literature   Julia Isabel Faisst
Land Lies in Water: Panoramic Perspectives in Lyric Poetry, 1859-1969   Phoebe Putnam
Cities of Hope and Despair: Reimagining Cosmopolitanism   Ginan Rauf
Disintegrated Yet Part of the Scheme: Whitman's Double Legacy to Poets of New York   Anne Lovering Rounds
To Catch a Spy: Explorations in Subjectivity   Tamar Abramov
Mystical Modernisms: Trauma and the Poetics of Ineffability in T.S. Eliot, Rainer Maria Rilke, and W.B. Yeats   Christina Kim Becker
Between the Lines: Literary Transnationalism Through Poetic Representations of Freedom and Slavery   Monique-Adelle Callahan
Mothers, Orphans and the Law of the Free Womb: The Rhetoric of Brazilian Abolition in the Fiction of Aluísio Azevedo, Machado de Assis and their Contemporaries   Jessica G. Callaway
Filming Back and Black: Strategies of African American Political Modernism   Allyson Nadia Field
Owning Property, Being Property: Medieval and Modern Women Shape the Narratives of Marriage   Sally A. Livingston
How to do Kings with Words: Byzantine Imperial Ideology and the Representation of Power in Pre-Phanariot Admonitory Literature   Nikolaos Panou Hybridity, Monstrosity and Women's Voices in Black and Greek Fiction Polyxeni Tenerelli
Power in the Tongue: Speech and the Modernist Relocation of Ethics   Miriam Udel-Lambert
Post-WW II Italian Jewish Narratives: Appropriations of History and Self-Representation   Borislava Vassileva Vassileva
Paradoxical Corpographies: Towards an Ethics of Inscription   Andrea Bachner
The Dramatization of the Alphabet in the Renaissance   Erika Boeckler
"Spleen Ridiculous": Courtly Humor in Rabelais and Shakespeare   Kathleen Lott Haley
Mankind, My Kind, Myself: How We Read Autobiographies as Representative Texts   Helga Lénárt-Cheng
Haunting Contemporary Narrative: Juan Rulfo, Toni Morrison, Carlos Fuentes, Leslie Marmon Silko, Martin Amis   Alberto Ribas-Casasayas
Translation, Geography, and the Divine Word: mediating frontiers in pre-modern Islam   Travis E. Zadeh
Poets of the Crossroads: Politics and the Deliberation of Poetry in the 1930s   Susan Elizabeth Barba
"Morals of the Story" and Narrative Demand: a Study in Yiddish and Hebrew Literature   Dara Horn Schulman
The Pious Knight: Crusading Ideals, Pugatory, and Grail Romances   Ewa Slojka  
Speakers in the Latin Historical Epics of Twelfth-Century Italy   Henry Carl Bayerle Homeric epaineo: The Politics of Reception and the Poetics of Consent   David Franklin Elmer Rethinking Truth After 'The Age of Extremes': An Analysis of the Chronotope of Anamnesis in Autobiographical Narratives by Pak, Kluger, and Kogawa   Seung-Hee Jeon Tongues Untied: Metaphors of Multilingualism in the Writings of Vladimir Nabokov, Jose Donoso, and Augusto Roa Bastos   Esther Liberman Encounter of Modernities: Poetics, Baroque, and Intertextuality in Jose Lezama Lima and Stephane Mallarme   Juan Pablo Lupi Police Aesthetics: Literature, Film, and the Secret Police Archives in Eastern Europe   Cristina Laura Vatulescu  
Narratives of Collecting: Collecting Narratives   Raul Delgado-Rodriguez Evolving Memories: Narrative Habits and Strategies of Survival   Emmanuela Kantzia Between Women: Desire in Caribbean Literatures   Keja Lys Valens  
The Birth of the Author: Oral Traditions and the Construction of Authorial Identity in Ancient Greece and China   Alexander Jamieson Beecroft Rhetoric, Experience, and Identity in Frontier Writing and Mapping of the Americas   Mark Kevin Burns A Nation on Display: Russian Museums and Print Culture in the Age of the Great Reforms   Ekaterina Dianina Allegory, Allegoresis, and the Hermeneutics of Social Networks   Daniel Alan Fried Playing with Authority: The Theatre of Dario Fo   Gloria Pastorino The Trickster's Word: Oral Tradition in Literary Narrative   Polina Rikoun The Arab Takes on Shakespeare: Adaptation, Allusion and the Struggle for Artistic Identity in Egypt   Zahr Kassim Said Diogenes in the Salon: Cynicism and the Question of Enlightenment   Louisa Ilaria Shea Herbert of Bosham's Liber Melorum: Literature and the Sacred Sciences in the Twelfth Century   Jessica Weiss  
Love at Last Sight: Figures of Apprehension in Keats and Becquer   Laura C. Amelio Objects of Interest: The Novel as Critique of Economic, Political and Aesthetic Modernity   Panagiota Batsaki Denying Imperial Bodies: Tang Taizong and the Poetics of Sovereignty   Jack W. Chen Picture Perfect: Narrating Public Memory in Twentieth-Century China   Robert Y. Chi Aesthetics of Retrospection: Life Narratives in Goethe, Rousseau, Moritz, and Keller   Charitini Douvaldzi Veritas and Literary Fiction in the Hagiography of Pre-Norman British Isles   Lawrence P. Morris "Try to Guard Them, Poet": Homoeroticism and the Poetics of Opacity in C.P. Cavafy   George Syrimis  
Reading Word and Image: Representations of Safavid Persia in the Maps and Frontispieces of Adam Olearius (ca. 1650)   Elio Brancaforte The Articulation of a Caribbean Subjectivity in the Poetry of Luis Pales Matos, Aime Cesaire, and Derek Walcott   Victor Figueroa The Life and Work of George Gennadios Scholarios   Christopher Livanos Literature and the Conservative Style of Thought   Susan McReynolds What Then for My Soul? Subjectivity, Existential Enablement, and the Metaphorics of Psychic Life   Marjut Ruti  
The Longest Journey of All: Theodor Kallifatides and Second Language Writing   Monika Kallan Nikolai Gogol and Nathaniel Hawthorne: Inaugurating Two Traditions   Anne Lounsbery Biculturality: Fictions of Hybrid Identity in the U.S. and France   Monika Wadman An Edition of Aided Diarmata Meic Cerbaill From the Book of Ui Maine   Dan Wiley  
Doubt, Dissent, and the Skepticism in the Literary Tradition of the Medieval Period   Fatemeh Azinfar The Sabine Version   Mary Di Lucia Miller Imagining Language and Belonging: Wales , England , and America , 1850-1910   Melinda Gray Something Else Will Stand Beside It: The African Writers Series and the Development of African Literature   Camille Lizarribar Buxo The Making of a Medieval Outlaw: Code and Community in the Robin Hood Legend, 1400-1600   Bernard Lumpkin The Gestures of Modernism: Studies in Theatrical Reform and Literary Practice   Hans Puchner The Space of Memory: Romanticism, Modernity, and the Temporal Imagination   William Weitzel III The Genesis of Authorship: Legends of the Textualization of Homeric Epic and the Bible   Jed Wyrick  
Honor Thy Father and Love thy Fatherland: The Child, the Novel, and the Nation   Ala Alryyes Captivity as Consciousness: The Literary and Cultural Imagination of the American Self   Patricia Barbeito The Story of O: Prostitutes and Other Good-For-Nothings in the Renaissance   Michele Jaffe Coincidentia Oppositorum: A Rhetorical Theory of Literature   Erika Kiss A Reading of Cultural Diversity: The Island of New Orleans   Benton Komins Persons, Personae, Personages: Identity in Mundan Ting and Taohua Shan   Tina Lu style Revising the Pictorial: Ekphrasis and the Nature of Modern Lyric   Christina Pugh The Wilde Word: Talk as Performance at the Fin de Siecle   Shelley Salamensky Configuring the Feminine: Gender and Literary Transvestitism in the Southern Dynasties Poetry   Sophie Tian  
A Delicate Union: Exile and Homecoming in Twentieth-Century Autobiography   Maria Louise Ascher Immortal Armor: The Concept of Alk in Archaic Greek Poetry   Derek Burton Collins The Beauty of Imperialism: Emerson, Melville, Flaubert and al-Shidyaq   Jenine Abboushi Dallal The Problems of Privacy and Trust in Modern Literature, and their Relation to the Idea of Freedom   Raphael Haim Golb Orientalist Poetics: The Islamic Middle East in Nineteenth-Century English and French Poetry   Emily Anne Haddad Proust and the Profanation of the Jewish Mother   Lawrence Scott Lerner Equivocal Poetics and Cultural Ambiguity in the Cantigas d'Escarnho e de Mal Dizer   Benjamin Ming-Hwa Liu The Worke of Imitation: Virgil's Eclogues in England from Ascham to Milton   Timothy James Markey  
TRANSATLANTIS: Utopian Selfhood in Rousseau and Emerson Franciscus Henricus Albers Youth, Mentor, Trust, and Perfidy in English and French Novels of the Eighteenth Century Helene de Portu Signifying Acts: Writing in the Middle English Romances Sheryl L. Forste-Grupp Women and the Walk: Female Flânerie and the Aesthetics of Public Space in 19th Century Europe Clare Olivia Parsons Foundations of Chinese Historiography: Literary Representation in Zuo zhuan and Guoyu David Copley Schaberg  
Sonorous Bodies: Music in the Novels of Diderot and Burney Sarah Gore Particularly Critical: Generalization, Culture, and the Case of Russia John Arthur Henriksen Birth and the Novel: Telling Scenes and Retelling Myths of Selfhood Theodore Samuel Ruehl Judgment on Trial: The Aesthetics of Adultery in Early Modern France Susan Elisabeth Stiles  
Ironist Theory and Literature: The Economic Nexus of Public and Private Discourse in Rousseau, Byron, Scott, and Balzac Brian Gilbert Freeman The Way of Oblivion: Heraclitus and Kafka David Michael Schur To Perceive and to Represent: A Comparative Study of the Chinese and English Poetics of Nature Imagery Xiaoshan Yang  
The Coming of Age of the Child-Woman: Meret Oppenheim, Surrealism and Beyond Bettina Brandt Realizing and Resisting 'Self-Colonization': Idealogy and Form in Modern Greek Poetics (1790-1960) Evangelos Calotychos Failure, Repetition, Amputation, and Disappearance: Issues of Composition in Contemporary European Movement Performance Heidi Louise Gilpin First Encounters: Rereading the Other Sima Gela Kappeler  
Proverbial Backgrounds to the Sententiae of Beowulf Susan Elizabeth Deskis The Obscene Poetic Self in Rutebeuf and Chaucer Leslie Linam Dunton-Downer Roger Caillois' Logic of Participation in the 30s: From "Le Grand Jeu" to the "Collège de sociologie"   Claudine Paulette Frank Helen in France: The Poetics of Graft Matthew Gumpert Family Lineage and Narrative Line: Genealogy and Fiction in Hardy Tess O'Toole Persuasion and Tutelage in Some European Epistolary Novels of the Eighteenth Century Emery Snyder The Wandering Hero in Greek Poetry and Song Nancy Sultan  
Making Examples: The Authorization of Structure and the Construction of Exemplarity from the Fictions of Psychoanalysis to the Narratives of Nations Lisa Anne Davis Narrative Apostrophe: Case Studies in Second Person Fiction Irene Kacandes The Poetria Nova as a Poetics: Geoffrey of Vinsauf's "Lex sit danda poetis"   Rae Ann Nager The Construction of Horatian Decorum Ellen Sarah Oliensis Goethe and Novalis in the Life and Work of Vyacheslav Ivonov Michael Alex Wachtel  
The Politics of First-Person Narrative in Modern Chinese Fiction Lydia He Liu Antithesis Overcome: Shen Ts'ung-wen's Avant-Gardism and Primitivism Peng Hsiao-yen The Relation of Peter Abelard's Planctus Dinae to Biblical Sources and Exegetic Tradition: A Historical and Textual Study Lucille Claire Thibodeau Plotting against the Reader: The Aesthetics of Difficulty in Der Nachsommer, Moby-Dick, and Bouvard et Pécuchet Marina Isabella van Zuylen  
The Recursive Matrix: An Analysis of Baroque Problems in La Princesse de Clèves André Albert Aciman Narrative Commentary in Illusions perdues and Middlemarch Steven Berrien Life and Death in Quotation Marks: Cultural Myth of the Modern Poet Svetlana Boym Criticism in Style: Theory as Aesthetic Form Stephen Merrill Bretzius Sobre Angeles y Tumbas: Galdos y los Finales de la Historia Ana H. Fernández Sein Failing at Autobiography: The Examples of Mark Twain, August Strindberg, and Rainer Maria Rilke Linda Marie Haverty Palingensie de Jeanne d'Arc: Etude de Thèmes Gertrude Marie Hunziker Merkle The Humanistic School and Ukrainian Literature of the Seventeenth- and Eighteenth-Century Natalia Pylypiuk Patience and the Agents of Renaissance Drama Mark Sandona The Art of Remembrance, the Poetics of Destiny: Self-writings by Three Women of Heian Japan Edith Lorraine Sarra Beyond the Last Image: Poetic Endings in Chinese Tradition Yang Ye Language and Interpretation: A Study in East-West Comparative Poetics Zhang Longxi  
The Dares Phrygius Version of Trójumanna saga: A Case Study in the Cross-cultural Mutation of Narrative.   Randi Claire Eldevik Reading Rhetoric: The Typographic Code and the Elizabethan Lyric.   Philip Clark Fine L'Actrice: Image littéraire et sociale de la comedienne en France au XIXe siècle.   Renata Valentina Morteo "The Book of the Duchess": A Re-vision in a Dream.   Patrizia Grimaldi Pizzorno Parry Lord Theory: No Basis for Comparison.   Seth Ellis Sicroff  
Leone Allacci (1587-1669): The Fortunes of an Early Byzantinist.   Thomas Cerbu Literary Theory and the Practice of Narrative Poetry: Young Tasso's Heroic Project and the Epic Tradition from Homer to Milton.   Lawrence Ford Rhu Valerijan Pidmohyl'nyj, Guy de Maupassant, and the Magic of the Night.   Maxim David Tarnawsky Sympathy, Counterpoise and Symbolism in Dream of Red Chamber.   Angelina Chun-chu Yee  
The Darkening Medium: Speech and Silence in the Novels of Theodor Fontane, Henry James and Marcel Proust.   Christine Ann Evans The Dandy and the Señorito: Eros and Social Class in the Nineteenth Century Novel.   Gloria Monserrate Ortiz  
Genre as Subversion: The Prose Poem in England and America.   Margueritte Schaefer Murphy Metaphoric Narration: The Role of Metaphor in Narrative Discourse.   Luz Aurora Pimentel Anduiza "Vorarbeiten zu einer Geschichtsschreibung der Gegenwart": Heinrich Heines Französische Zustande und Mariano José de Larras Articulos.   Susanne M. Zantop  
1983-84   Voice of a Generation, Generation of a Voice: Childhood in Herzen's Byloe I Dumy.   Margaret Morley Bullitt Anglo-Saxon Poetics of Translation: A Study in Guthlac and Phoenix.   Jonathan Fleming McKeage ARABESQUE: Narrative Structure and the Aesthetics of Repetition in the 1001 Nights Cycle of The Porter and the Three Ladies of Baghdad   Sandra Naddaff Returning the Gaze: Walter Benjamin's Baudelaire Project.   Katherine T. Wallace-Casey The Heart of the Letter: Alegory in Edgar Allen Poe.   Liliane Weissberg  
Emily Dickinson and the Problem of Others.   Christopher Edward Gerald Benfey De Sirenibus: An Inquiry into Sirens from Homer to Shakespeare.   Siegfried Walter de Rachewiltz Ezra Pound and the Classical Tradition: Backgrounds and Formative Influences.   Richard Geoffrey Ingber  
Erasmus' Praise of Folly: A Renaissance Transformation of Socratic Irony.   Carmelita Louise Boivin-Cole The Deceptive Paradise: The Garden as Image of Self and Society in Medieval Romance.   Carol Margaret Taylor  
Henry James and Italy.   Audrey Hanssen Cicchetti A Portrait of the Artist: The Legends of Orpheus and Their Use in Medieval and Renaissance Aesthetics.   Elizabeth Affelder Newby Under Clouds of Poesy: Poetry and Truth in French and English Reworkings of the Aeneid, 1160-1513.   Jerome Edward Singerman Interpreting in Parables: The Mashal in Midrash, With Special Reference to Lamentations Rabba.   David Michael Stern  
The Mirage in the Mirror: Reflections in Nabokov's Ada.   Annapaola Cancogni Epics of the Lone Will: A Study of Travels in Arabia Deserta and Seven Pillars of Wisdom.   John Alexander Hamilton Theocritean Pastoral: A Study in the Definition of Genre.   Amy Edith Johnson  
Ideology and Narrative: A Study of Ding Ling's Fiction.   Yi-tsi Mei Feuerwerker "Trie thy braines to gaine a deitie": Christian Tragedy of the Fall.   William Lewis The Poet and the City: The Development of City Poetry in America , England and Continental Europe from about 1800 to about 1920.   Kristiaan Versluys  
A Critical Edition of Thomas Usk's Testament of Love.   John Leyerle The Quattrocento Dialogue: Classical Tradition and Humanist Innovation.   David Richard Marsh Afghan Oral Narrative: The Individual in Tradition.   Margaret Ann Mills The Eastern Question and the Fortunes of the Turkish Myth in England and France   Jale Parla HYPO KEUTHESI GAIES: Two Studies of the Art of the Phrase in Homer.   Richard Sacks The Eye's Plain Version: Studies in the Theory and Practice of Visual Form in Modern Poetry.   Carole Anne Taylor A Study in the Narrative Structure of Three Epic Poems: Gilgamesh, the Odyssey, and Beowulf.   Hope Nash Wolff  
The Lyre and the Oaten Flute: Garcilaso de la Vega and the Tradition of the Eclogue.   Dario O. Fernández-Morera "The Promis'd Hour": Dryden's Theory and Congreve's Art.   Katherine Lancelot Harrington "Passing the Love of Women": A Study of Gide's Saül and Its Biblical Roots.   Anne Lapidus Lerner Studies on the Context and Function of the senna in Early Germanic Narrative.   Joaquin Martinez-Pizarro Aeschylus and the Myth of the House of Atreus in European Literature to 1821.   Laimdota Mazzarins  
Balzac and the Folklore of Success.   Sara Bershtel Keats, Leopardi, and Hölderlin: The Poet as Priest of the Absolute.   Raymond Richard Fleming The Play and the Seen: Studies in Theatrical Self-Consciousness.   Matthew Anatole Gurewitsch Irreparabile tempus: A Study of Time in Virgil's Aeneid.   Barbara F. McManus Myth and the Modern Novel: Gabriel García Márquez, Thomas Mann, James Joyce.   David Michael Palencia-Roth The Dispute of Taste: Studies in the Notion of Taste in French Aesthetic and Moral Thought, 1660-1720.   Peter Charles Patrikis Instigations: Ezra Pound and Remy de Gourmont.   Richard Raymond Sieburth Du pittoresque à la politique: le voyage à Constantinople de Gérard de Nerval, Maxime DuCamp, Gustave Flaubert et Théophile Gautier.   Carolyn Fosdick Takahara  
El Desdichado: A Thematic Study of the Waverley Novels.   Richard Magill Blumenthal The Labyrinth: A Symbolic Structure in Modern Fiction.   Wendy Bush Faris The History and Myth of the Cossack Ukraine in Polish and Russian Romantic Literature.   George Gregory Grabowicz The Mist and the Cave: The Effect of Idealist Thought on the Techniques and Values of the Novel with Particular Reference to Conrad and Proust.   Margaret Morganroth Gullette Christ and Cybele: The Images and Thematic Structure in the Novels of François Mauriac.   Arthur Carl Holmberg Leonardo Bruni's Poliscena, A Latin Humanist Comedy of the Early Renaissance.   Jon Pearson Perry Rameau's Nephew and His Progeny: The Artist as Performer in E.T.A. Hoffmann and Balzac.   George Edgar Slusser The East-West Context of Shimazaki Toson's Shinsei (The New Life): A Study in the Modern Confessional Novel.   Janet Anderson Walker  
"Struggling Manfully with Distress": Attitudes to Poverty in Eighteenth-Century English Fiction.   Anna-Maria Kovacs A Cure for Love: A Generic Study of the Pastoral Idyll.   Steven Friemel Walker  
Language and Reality in Flaubert's Creative Process.   Charles Clarence Bernheimer Some Opinions of Cicero in Sixteenth Century France .   Jeffrey Martin Green Realism in Euripides.   Frances Coulborn Kohler Petrarch and Sixteenth Century English Poetic Language.   John Alan Roe  
The Novels of Henri Thomas.   Roger David Horwitz Literary Models in the Comedias bárbaras of Valle-Inclán.   Susan Kirkpatrick The Forest Life: A Study of the Influence of the Life of St. Giles on the Tristan Legend.   Ülle Erika Lewes The Prestige of Evil: The Murderer as Romantic Hero from Sade to Lacenaire.   Laurence Philip Senelick The Imaginary Journey as Apocalypse: A Study of French and Italian Visions of the Thirteenth and Fourteenth Centuries.   Forrest Seymour Smith, Jr. Moses of the Mountain: Readings in Paul Valéry and D.H. Lawrence.   Francesca Gioanna von Broembsen Noia: Metaphysical Boredom in the Verse of the European Romantics.   Robert Harlow Waugh  
T.S. Eliot and Dante.   Dibyendu Kumar Banerjee The Pilgrim's Progress, Part One: Essays in the Sociology of Literature.   Ellen Jean Cantarow The Demon-Lover: The Theme of Demoniality in English and Continental Fiction of the Late Eighteenth and Early Nineteenth Centuries.   Peter Donald Grudin Hebrew or Hellene?: Religious Ambivalence in Heine, Renan, and Arnold.   Peter Damian Heinegg Spenser and the Arts of Conduct.   Daniel Gilbert Javitch The Revaluation of the Heroic in Renaissance Epic: A Study of La Gerusalemme Liberata and Paradise Lost.   Judith Arons Kates Masks and Metamorphoses: A Study in the Renaissance Imagination.   Regina Mary Jane Kyle  
Gaston Bachelard and the Literary Imagination in France : The Elemental and the Oneiric.   Alan Michael Huberman The Notion of Tragedy: From Voltaire to A.C. Bradley.   Clayton Talmadge Koelb, Jr. Surrey 's Aeneid: Classical Imitation in the Early English Renaissance.   Jehudy Lindeman The Comedies of Ludovico Ariosto.   Irving Alan Portner Wordsworthian Themes and Patterns in George Eliot.   Deborah Heller Roazen Vision and Blindness in the Novels of André Malraux.   Brian Archer Thompson Ideal and Spleen: The Failure of Transcendent Vision in Romantic, Symbolist, and Modern Poetry.   Robert Mitchell Torrance Hofmannsthal and English Literature.   Winfried Ferdinand Weiss  
Theatrum Mundi: The History of an Idea.   Lynda Gregorian Christian Wordplay in Old English Poetry.   Roberta Frank Quest for Literary Resonance: Young Nagai Kaf and French Literature.   Mitsuko Maeda Iriye A Study of the Medley: Chinese Chantefable of the Late Twelfth Century.   Lily Chen Wang The Technique of Literary Allusion in the Novels of Virginia Woolf.   Jean Murdy Wyatt Creation of Atmosphere in the Novels of Hawthorne, Faulkner, and Julien Green.   Marie-Antoinette Untereiner Zrimc  
The Grotesque in Paul van Ostaijen's Creative Prose.   Eric Montague Beekman Hamlet , Poland and Wyspia ski: A History of Hamlet in Poland until l904.   Nancy Zilboorg Dworsky Georges Pitoëff and the Mise en Scène of Hamlet.   Donald Haverstick Goodyear, Jr. The Literature of the Air: Themes and Imagery in the Work of Faulkner, Saint-Exupery, and Gaiser.   Friedrich Peter Ott Thomas Mann: Form and Biography.   Maire Jaanus Said The Reconstructive Mode in Fiction: A Study of Faulkner and the French New Novel.   Arnold Louis Weinstein Prison Imagery in the Works of Franz Kafka and Albert Camus.   Mary Ann Frese Witt  
Strophic Form in Medieval Lyric: A formal-comparative study of the German strophes of the Carmina Burana.   Bruce Alan Beatie The North American Review, 1815-1860: A Study in the Reception of German-American Cultural Relations.   Richard Arthur Fird Alfred Döblin and Dostoevsky: Patterns of Literary Reaction.   Rita M. Hausammann Steps towards the Phenomenological Novel: Narrative Consciousness in the Works of Franz Kafka, Samuel Beckett and Alain Robbe-Grillet.   George Herbert Szanto  
La Nuova Arcadia Rusticana: A Study of the Works of Angelo Beolco called Ruzante.   Nancy Dorothy Dersofi A Theater of Metaphor: A Study of the Japanese N Form.   Frank Paul Hoff Classical Greece and the Poetry of Chénier, Shelley, and Leopardi.   Stephen Joseph Rogers, Jr. More than Mortal Privilege: A Study of Rousseau's Confessions and The Prelude.   Margery Mauser Sabin  
The Adjective and the Verb in The Lusiads of Camões: A Critical Analysis and Interpretation Preceded by A Survey of Camonean Criticism.   Leonidas Querubim Avelino, S.J The Novel of Worldliness.   Peter Preston Brooks A Comparative Study of the Structure and Meaning of Chretien de Troyes' Yvain, Hartmann von Aue's Iwein, and the Middle English Ywain and Gawain.   Ojars Kratins Roman Holiday Humor: The Plays of Plautus as Festival Comedy.   Erich Segal Sibyl and Sphinx: Themes of Identity and Knowledge in Hawthorne .   Jac Lyndon Tharpe  
The Ming Ch'uan-Ch'i Drama: Anatomy of a Popular Theatre.   Lily Oan Shau Chou Paracelsus and the Rhetoric of Substitution.   Joseph Birdsall Dallett The Virgilian Version of Pastoral.   Charles Emmanuel Fantazzi Strindberg and the Problem of Suffering.   Barry Douglas Jacobs Conrad's Settings: A Study of Descriptive Style.   Irmina Teresa Laskowski Views of Time in Shakespeare.   Ricardo Joseph Quinones  
The Buke of the Sevyne Sagis: Edited from the Asloan Manuscript, with Introduction, Notes, and Glossary.   David Knight Crowne Jakob Bidermann, Cenodoxus and Baroque Latin.   Gerald Pierce Fitzgerald The Pan Motif in Modern English Literature.   Patricia Merivale Aspects of the Later Plays of Euripides.   Christian George Wolff  
A Rogue's Progress: Studies in the Picaresque Novel.   Robert B. Alter Dostoevsky and Romantic Realism (Balzac, Dickens, Gogol).   Donald L. Fanger L'Esthétique de la Poésie de Gérard de Nerval.   George R. Humphrey Parody in the Late Works of Thomas Mann.   Eva Schiffer The Needs of a Man: A Study of the Formation of Themes, Characters and Style in the Work of John Dos Passos.   Anthony Winner Latin Satire: The Classical Genre and its Medieval Developments.   Edward Charles Witke Elektra by Sophocles: The Dialectical Design.   Thomas Marion Woodard  
Stendhal and the Uses of Irony.   John H. Atherton The Post-Romantic Predicament: A Study in the Poetry of Mallarmé and Yeats.   Paul Michael deMan Hesiod's Works and Days: An Exemplar of the Ancient Greek Oral Style.   Berkley Peabody The Use of the Theatre for the Presentation of Metaphysical Ideas: A Comparative Study of William Butler Yeats and Paul Claudel.   Elsie W. Wiedner  
The Transmigration of Form: Recurrent Patterns of Imagination in the Odyssey and the Aeneid.   Albert A. Berman Myth, Rite, and Symbol in the Odyssey.   Howard W. Clarke Praisers of Folly: Erasmus, Rabelais, and Shakespeare.   Walter Kaiser The Critical Reception of André Gide in Sweden .   Eleanor E. Murdock The Flight of the Seagull: Chekhov's Plays on the English Stage.   Robert E. Tracy  
Aristophanes: The Comedy of Issues.   Arnold Joseph Band Icarus: The Self-Image of the Artist in French Literature (1820-1870).   Maurice Zorensky Shroder The Prose Poem: A Study of Genre in Nineteenth Century European Literature.   John Ivan Simon  
Point of View in Fiction: Studies of Narrative Techniques.   Leo Bersani The Figure of the Poet in Renaissance Epic.   Robert M. Durling Materials for the Study of Pound's Cantos.   Achilles Fang Perspective and Characterization in the Works of Robert Musil.   Burton E. Pike  
Virginia Woolf as a Critic.   Mary Copeland Lyon  
Spenser, Ronsard and Du Bellay: A Comparative Study.   Alfred Wanner Satterthwaite  
George Moore's Development as a Novelist in Relation to French Realism.   Dorothy Anne Hicks Lee Nature and the Idea of Nature in Twentieth-century British Poetry.   Harold Clark Martin Lydgate's Siege of Thebes: A Study in the Art of Adaption.   Alain Renoir The Fiction of Ivan Bunin: A Critical Study.   Edward Wasiolek  
The Chronology of Pindar's Persian War and Sicilian Odes.   Howard Curtis Bennett, Jr. American Classics in Soviet Criticism.   John Codman Fiske La Queste Del Saint Graal: A Structural Analysis.   Frederick William Locke Alfred de Vigny and Anti-Romanticism.   Irving Joseph Massey The Composition of Turgenev's Novels.   Ralph Eugene Matlaw  
The San-Yen Collections: A Study of the Colloquial Short Story in Seventeenth-century China.   John Lyman Bishop The Anatomies of Roguery: A Comparative Study in the Origins and the Nature of Picaresque Literature.   Claudio Guillén  
Julio Herrera y Reissig: A Symbolist Poet.   Bernardo Gicovate  
The Classical Influence in Matthew Prior's Poetry.   Alfred Brandon Conron  
Literature and Society in the Critical Theory of V.G. Belinski (181l-1848).   Herbert Eugene Bowman Tiutchev and Germany: The Relationship of his poetry to German Literature and Culture.   William Ames Coates  
The Letters of Franz Liszt to Marie Zu Sayn-Wittgenstein.   Howard Eppens Hugo The Singer of Tales: A Study in the Processes of Composition of Yugoslav, Greek and Germanic Oral Narrative Poetry.   Albert Bates Lord  
Les Voyageurs Français au États-Unis pendant la Première Moitié du Dix-neuvième Siècle.   Elisabeth Meredith Rodrigue  
The Reception of Pindar in Germany during the Eighteenth Century.   Gleason Leonard Archer, Jr.  
The Influence of Goethe, Schiller, and E.T.A. Hoffmann in Russia , 1800-1840.   Charles Edward Passage  
The Beginnings of Poetry in Southern Europe Allegory in Edgar Allan Poe.   Nazzareno Francesco Cedrone  
The Avicienna Legend.   Duncan Black Macdonald Emrich  
An Old French Life of Saint Agnes, and other Vernacular Versions of the Middle Ages.   Alexander Joseph Denomy, Jr.  
Die Diesseits-Jenseits Spannung in der Englischen Barocklyrik.   Werner Paul Friederich  
Two J Versions of the Historia preliis in Italian Prose, with an Edition of the Nobili fatti che ff'e Alesandro di Macedonia, from MS. II, I, 62, of the Biblioteca Nazionale Centrale di Firenze.   Charles Arthur Messner  
Amadas et Ydoine: A Study in Comparative Literature.   John Revell Reinhard  
The Development of Plot and Characterization in Early Greek and Early Elizabethan Tragedy, with Especial Reference to Aeschylus and Marlowe.   James Buell Munn  
The Contribution of G. F. Müller to Russian Historiography, with Some Consideration of A.L. Schlözer.   Samuel Hazzard Cross The Mediaeval Conception of Tragedy and Comedy Amos Philip McMahon  
The Relation of Giacomo Leopardi to Classical Antiquity.   John Van Horne Christine de Pisan and the Victorine Revival: An Essay on Some of the Mediaeval Elements in French Classical Criticism.   Maud Elizabeth Temple, A.M.  
The Supernatural in Tragedy.   Charles Edward Whitmore  
The Relations between Prose and Metrical Composition in Old Norse Literature.   Henry Adams Bellows The Comedies of Holberg: A Study in Comparative Literature.   Oscar James Campbell, Jr. Mediaeval Visions of the Other World.   Henry Wadsworth Longfellow Dana  
Some Notes on Italian Borrowings from England in the Eighteenth Century.   Arthur Beckwith Myrick
Inquiries about dissertations can be made to the Harvard University Archives for Harvard dissertations at 617-495-2461. Students and faculty of Harvard University may request copies of dissertations, please see this page for more details.
Forms and Resources
Journals/Conferences for Graduate Students
Guide for Graduate Students
Poggioli Faculty/Student Colloquium
Graduate Alumni
Secondary Field in Comparative Literature
Edinburgh Research Archive
ERA Home
Literatures, Languages, and Cultures, School of
Literatures, Languages, and Cultures PhD thesis collection
By Issue Date Authors Titles Subjects Publication Type Sponsor Supervisors
Search within this Collection:
Recent Submissions
English translations of gender nonconformity in shōjo manga and anime: a trans-queer materialist feminist analysis , family norms negotiation: discourse analysis of a russian talk show , disappearance of the romantic monster: a genealogical study of the female monster in chinese cinema , shariʿa supervisory boards and reform of the islamic finance industry: assessing limitations of authority and frameworks of islamic jurisprudence , "a self in process": contemporary biofictions of virginia woolf , representations of girlhood trauma in aotearoa, new zealand literature written by women , black culture and appropriation in the american novel from 1960 to the present day , manifestation: masculinity on the female body in elizabethan and jacobean drama , obeying the (unjust) ruler: tracing a political ideology in the hadith corpus , exophonic word and image relations in the work of yoko tawada, vladimir nabokov and bruno schulz , edith wharton and queer history at the fin de siècle , tafsīr of sufyān al-thawrī (d. 161/778): a study of its provenance, sources, methods, and topics , china's city diplomacy and legitimacy: a shenzhen story , contextualising liveness: digitally distributed, digitally mediated and digitally located theatre in edinburgh and berlin, 2017-2019 , 'a place in the mind': the anatomy of space in the works of maeve brennan , listening as a creative musical practice: a new perspective on luigi russolo's l'arte dei rumori , 'i out-live them': the creation of out-living selves and textual layering in the nineteenth-century writing, speeches, and storytelling of six african american women , 'work at the language-face': linguistically innovative poetry in and against the anthropocene , satire in the neopicaresque novel: the committed poetic in european and american picaresque fiction 1942-1962 , roof of the world .
Writing a research proposal for the PhD in English Literature
You apply for the PhD in English Literature through the University's online Degree Finder. Here is our guidance on how to write an effective application.
The two elements of an application that are most useful to us when we consider a candidate for the PhD in English Literature are the sample of written work and the research proposal.
You will probably choose your sample of written work from an already-completed undergraduate or masters-level dissertation or term-paper.
Your research proposal will be something new. It will describe the project that you want to complete for your PhD.
Your research proposal
Take your time in composing your research proposal, carefully considering the requirements outlined below. Your proposal should not be more than 2,000 words .
PhD degrees are awarded on the basis of a thesis of up to 100,000 words. The 'Summary of roles and responsibilities' in the University's Code of Practice for Supervisors and Research Students stipulates what a research thesis must do. 
Take me to the Code of Practice for Supervisors and Research Students (August 2020)
It is in the nature of research that, when you begin, you don't know what you'll find. This means that your project is bound to change over the time that you spend on it.
In submitting your research proposal, you are not committing yourself absolutely to completing exactly the project it describes in the event that you are accepted. Nevertheless, with the above points in mind, your research proposal should include the following elements, though not necessarily in this order:
1. An account of the body of primary texts that your thesis will examine. This may be work by one author, or several, or many, depending on the nature of the project. It is very unlikely to consist of a single text, however, unless that text is unusually compendious (The Canterbury Tales) or unusually demanding (Finnegans Wake). Unless your range of texts consists in the complete oeuvre of a single writer, you should explain why these texts are the ones that need to be examined in order to make your particular argument.
2. An identification of the existing field or fields of criticism and scholarship of which you will need to gain an 'adequate knowledge' in order to complete your thesis. This must include work in existing literary criticism, broadly understood. Usually this will consist of criticism or scholarship on the works or author(s) in question. In the case of very recent writing, or writing marginal to the established literary canon, on which there may be little or no existing critical work, it might include literary criticism written on other works or authors in the same period, or related work in the same mode or genre, or some other exercise of literary criticism that can serve as a reference point for your engagement with this new material.
The areas of scholarship on which you draw are also likely to include work in other disciplines, however. Most usually, these will be arguments in philosophy or critical theory that have informed, or could inform, the critical debate around your primary texts, or may have informed the texts themselves; and/or the historiography of the period in which your texts were written or received. But we are ready to consider the possible relevance of any other body of knowledge to literary criticism, as long as it is one with which you are sufficiently familiar, or could become sufficiently familiar within the period of your degree, for it to serve a meaningful role in your argument.
3. The questions or problems that the argument of your thesis will address; the methods you will adopt to answer those questions or explain those problems; and some explanation of why this particular methodology is the appropriate means of doing so. The problem could take many forms: a simple gap in the existing scholarship that you will fill; a misleading approach to the primary material that you will correct; or a difficulty in the relation of the existing scholarship to theoretical/philosophical, historiographical, or other disciplinary contexts, for example. But in any case, your thesis must engage critically with the scholarship of others by mounting an original argument in relation to the existing work in your field or fields. In this way your project must go beyond the summarising of already-existing knowledge.
4. Finally, your proposal should include a provisional timetable , describing the stages through which you hope your research will move over the course of your degree. It is crucial that, on the one hand, your chosen topic should be substantial enough to require around 80,000 words for its full exploration; and, on the other hand, that it has clear limits which would allow it to be completed in three years.
When drawing up this timetable, keep in mind that these word limits, and these time constraints, will require you to complete 25–30,000 words of your thesis in each of the years of your degree. If you intend to undertake your degree on a part-time basis, the amount of time available simply doubles.
In composing your research proposal you are already beginning the work that could lead, if you are accepted, to the award of a PhD degree. Regard it, then, as a chance to refine and focus your ideas, so that you can set immediately to work in an efficient manner on entry to university. But it bears repeating that that your project is bound to evolve beyond the project described in your proposal in ways that you cannot at this stage predict. No-one can know, when they begin any research work, where exactly it will take them. That provides much of the pleasure of research, for the most distinguished professor as much as for the first-year PhD student. If you are accepted as a candidate in this department, you will be joining a community of scholars still motivated by the thrill of finding and saying something new.
Ready to apply?
If you have read the guidance above and are ready to apply for your PhD in English Literature, you can do so online through the University of Edinburgh's Degree Finder.
Take me to the Degree Finder entry for the PhD in English Literature
If you've got any questions, please do not hesitate to contact our departmental Director of Postgraduate Research, Professor Andrew Taylor, by email in the first instance.
Email Professor Andrew Taylor
USF Research
USF Libraries
Digital Commons @ USF > College of Arts and Sciences > English > Theses and Dissertations
English Theses and Dissertations
Theses/dissertations from 2022 2022.
Using Movie Clips to Understand Vivid-Phrasal Idioms' Meanings , Rasha Salem S. Alghamdi
An Exercise in Exceptions: Personhood, Divergency, and Ableism in the STAR TREK Franchise , Jessica A. Blackman
Vulnerable Resistance in Victorian Women's Writing , Stephanie A. Harper
Curricular Assemblages: Understanding Student Writing Knowledge (Re)circulation Across Genres , Adam Phillips
PAD Beyond the Classroom: Integrating PAD in the Scrum Workplace , Jade S. Weiss
Theses/Dissertations from 2021 2021
Social Cues in Animated Pedagogical Agents for Second Language Learners: the Application of The Embodiment Principle in Video Design , Sahar M. Alyahya
A Field-Wide Examination of Cross-Listed Courses in Technical Professional Communication , Carolyn M. Gubala
Labor-Based Grading Contracts in the Multilingual FYC Classroom: Unpacking the Variables , Kara Kristina Larson
Land Goddesses, Divine Pigs, and Royal Tricksters: Subversive Mythologies and Imperialist Land Ownership Dispossession in Twentieth Century Irish and American Literature , Elizabeth Ricketts
Oppression, Resistance, and Empowerment: The Power Dynamics of Naming and Un-naming in African American Literature, 1794 to 2019 , Melissa "Maggie" Romigh
Generic Expectations in First Year Writing: Teaching Metadiscoursal Reflection and Revision Strategies for Increased Generic Uptake of Academic Writing , Kaelah Rose Scheff
Reframing the Gothic: Race, Gender, & Disability in Multiethnic Literature , Ashely B. Tisdale
Intersections of Race and Place in Short Fiction by New Orleans Gens de Couleur Libres , Adrienne D. Vivian
Mental Illness Diagnosis and the Construction of Stigma , Katie Lynn Walkup
Theses/Dissertations from 2020 2020
Rhetorical Roundhouse Kicks: Tae Kwon Do Pumsae Practice and Non-Western Embodied Topoi , Spencer Todd Bennington
9/11 Then and Now: How the Performance of Memorial Rhetoric by Presidents Changes to Construct Heroes , Kristen M. Grafton
Kinesthetically Speaking: Human and Animal Communication in British Literature of the Long Eighteenth Century , Dana Jolene Laitinen
Exploring Refugee Students' Second Language (L2) Motivational Selves through Digital Visual Representations , Nhu Le
Glamour in Contemporary American Cinema , Shauna A. Maragh
Instrumentalization Theory: An Analytical Heuristic for a Heightened Social Awareness of Machine Learning Algorithms in Social Media , Andrew R. Miller
Intercessory Power: A Literary Analysis of Ethics and Care in Toni Morrison's Song of Solomon , Alice Walker's Meridian , and Toni Cade Bambara's Those Bones Are Not My Child , Kelly Mills
The Power of Non-Compliant Logos: A New Materialist Approach to Comic Studies , Stephanie N. Phillips
Female Identity and Sexuality in Contemporary Indonesian Novels , Zita Rarastesa
"The Fiery Furnaces of Hell": Rhetorical Dynamism in Youngstown, OH , Joshua M. Rea
"We developed solidarity": Family, Race, Identity, and Space-Time in Recent Multiethnic U.S. American Fiction , Kimber L. Wiggs
Theses/Dissertations from 2019 2019
Remembrance of a Wound: Ethical Mourning in the Works of Ana Menéndez, Elías Miguel Muñoz, and Junot Díaz , José Aparicio
Taking an "Ecological Turn" in the Evaluation of Rhetorical Interventions , Peter Cannon
New GTA's and the Pre-Semester Orientation: The Need for Informed Refinement , Jessica L. Griffith
Reading Rape and Answering with Empathy: A New Approach to Sexual Assault Education for College Students , Brianna Jerman
The Karoo , The Veld , and the Co-Op: The Farm as Microcosm and Place for Change in Schreiner, Lessing, and Head , Elana D. Karshmer
"The weak are meat, and the strong do eat"; Representations of the Slaughterhouse in Twentieth and Twenty-First Century Literature , Stephanie Lance
Language of Carnival: How Language and the Carnivalesque Challenge Hegemony , Yulia O. Nekrashevich
Queer Authority in Old and Middle English Literature , Elan J. Pavlinich
Because My Garmin Told Me To: A New Materialist Study of Agency and Wearable Technology , Michael Repici
No One Wants to Read What You Write: A Contextualized Analysis of Service Course Assignments , Tanya P. Zarlengo
Theses/Dissertations from 2018 2018
Beauty and the Beasts: Making Places with Literary Animals of Florida , Haili A. Alcorn
The Medievalizing Process: Religious Medievalism in Romantic and Victorian Literature , Timothy M. Curran
Seeing Trauma: The Known and the Hidden in Nineteenth-Century Literature , Alisa M. DeBorde
Analysis of User Interfaces in the Sharing Economy , Taylor B. Johnson
Border-Crossing Travels Across Literary Worlds: My Shamanic Conscientization , Scott Neumeister
The Spectacle of The Bomb: Rhetorical Analysis of Risk of The Nevada Test Site in Technical Communication, Popular Press, and Pop Culture , Tiffany Wilgar
Theses/Dissertations from 2017 2017
Traveling Women and Consuming Place in Eighteenth-Century Travel Letters and Journals , Cassie Patricia Childs
"The Nations of the Field and Wood": The Uncertain Ontology of Animals in Eighteenth-Century British Literature , J. Kevin Jordan
Modern Mythologies: The Epic Imagination in Contemporary Indian Literature , Sucheta Kanjilal
Science in the Sun: How Science is Performed as a Spatial Practice , Natalie Kass
Body as Text: Physiognomy on the Early English Stage , Curtis Le Van
Tensions Between Democracy and Expertise in the Florida Keys , Elizabeth A. Loyer
Institutional Review Boards and Writing Studies Research: A Justice-Oriented Study , Johanna Phelps-Hillen
The Spirit of Friendship: Girlfriends in Contemporary African American Literature , Tangela La'Chelle Serls
Aphra Behn on the Contemporary Stage: Behn's Feminist Legacy and Woman-Directed Revivals of The Rover , Nicole Elizabeth Stodard
(Age)ncy in Composition Studies , Alaina Tackitt
Constructing Health Narratives: Patient Feedback in Online Communities , Katie Lynn Walkup
Theses/Dissertations from 2016 2016
Rupturing the World of Elite Athletics: A Feminist Critical Discourse Analysis of the Suspension of the 2011 IAAF Regulations on Hyperandrogenism , Ella Browning
Shaping Climate Citizenship: The Ethics of Inclusion in Climate Change Communication and Policy , Lauren E. Cagle
Drop, Cover, and Hold On: Analyzing FEMA's Risk Communication through Visual Rhetoric , Samantha Jo Cosgrove
Material Expertise: Applying Object-oriented Rhetoric in Marine Policy , Zachary Parke Dixon
The Non-Identical Anglophone Bildungsroman : From the Categorical to the De-Centering Literary Subject in the Black Atlantic , Jarad Heath Fennell
Instattack: Instagram and Visual Ad Hominem Political Arguments , Sophia Evangeline Gourgiotis
Hospitable Climates: Representations of the West Indies in Eighteenth-Century British Literature , Marisa Carmen Iglesias
Chosen Champions: Medieval and Early Modern Heroes as Postcolonial Reactions to Tensions between England and Europe , Jessica Trant Labossiere
Science, Policy, and Decision Making: A Case Study of Deliberative Rhetoric and Policymaking for Coastal Adaptation in Southeast Florida , Karen Patricia Langbehn
A New Materialist Approach to Visual Rhetoric in PhotoShopBattles , Jonathan Paul Ray
Tracing the Material: Spaces and Objects in British and Irish Modernist Novels , Mary Allison Wise
Theses/Dissertations from 2015 2015
Representations of Gatsby: Ninety Years of Retrospective , Christine Anne Auger
Robust, Low Power, Discrete Gate Sizing , Anthony Joseph Casagrande
Wrestling with Angels: Postsecular Contemporary American Poetry , Paul T. Corrigan
#networkedglobe: Making the Connection between Social Media and Intercultural Technical Communication , Laura Anne Ewing
Evidence of Things Not Seen: A Semi-Automated Descriptive Phrase and Frame Analysis of Texts about the Herbicide Agent Orange , Sarah Beth Hopton
'She Shall Not Be Moved': Black Women's Spiritual Practice in Toni Morrison's The Bluest Eye, Beloved, Paradise, and Home , Rondrea Danielle Mathis
Relational Agency, Networked Technology, and the Social Media Aftermath of the Boston Marathon Bombing , Megan M. Mcintyre
Now, We Hear Through a Voice Darkly: New Media and Narratology in Cinematic Art , James Anthony Ricci
Navigating Collective Activity Systems: An Approach Towards Rhetorical Inquiry , Katherine Jesse Royce
Women's Narratives of Confinement: Domestic Chores as Threads of Resistance and Healing , Jacqueline Marie Smith
Domestic Spaces in Transition: Modern Representations of Dwelling in the Texts of Elizabeth Bowen , Shannon Tivnan
Theses/Dissertations from 2014 2014
Paradise Always Already Lost: Myth, Memory, and Matter in English Literature , Elizabeth Stuart Angello
Overcoming the 5th-Century BCE Epistemological Tragedy: A Productive Reading of Protagoras of Abdera , Ryan Alan Blank
Acts of Rebellion: The Rhetoric of Rogue Cinema , Adam Breckenridge
Material and Textual Spaces in the Poetry of Montagu, Leapor, Barbauld, and Robinson , Jessica Lauren Cook
Decolonizing Shakespeare: Race, Gender, and Colonialism in Three Adaptations of Three Plays by William Shakespeare , Angela Eward-Mangione
Risk of Compliance: Tracing Safety and Efficacy in Mef-Lariam's Licensure , Julie Marie Gerdes
Beyond Performance: Rhetoric, Collective Memory, and the Motive of Imprinting Identity , Brenda M. Grau
Subversive Beauty - Victorian Bodies of Expression , Lisa Michelle Hoffman-Reyes
Integrating Reading and Writing For Florida's ESOL Program , George Douglas Mcarthur
Responsibility and Responsiveness in the Novels of Ann Radcliffe and Mary Shelley , Katherine Marie McGee
Ghosts, Orphans, and Outlaws: History, Family, and the Law in Toni Morrison's Fiction , Jessica Mckee
The "Defective" Generation: Disability in Modernist Literature , Deborah Susan Mcleod
Science Fiction/Fantasy and the Representation of Ethnic Futurity , Joy Ann Sanchez-Taylor
Hermes, Technical Communicator of the Gods: The Theory, Design, and Creation of a Persuasive Game for Technical Communication , Eric Walsh
Theses/Dissertations from 2013 2013
Rhetorical Spirits: Spirituality as Rhetorical Device in New Age Womanist of Color Texts , Ronisha Witlee Browdy
Disciplinarity, Crisis, and Opportunity in Technical Communication , Jason Robert Carabelli
The Terror of Possibility: A Re-evaluation and Reconception of the Sublime Aesthetic , Kurt Fawver
Unbearable Weight, Unbearable Witness: The (Im)possibility of Witnessing Eating Disorders in Cyberspace , Kristen Nicole Gay
the post- 9/11 aesthetic: repositioning the zombie film in the horror genre , Alan Edward Green, Jr.
An(other) Rhetoric: Rhetoric, Ethics, and the Rhetorical Tradition , Kathleen Sandell Hardesty
Mapping Dissertation Genre Ecology , Kate Lisbeth Pantelides
Dead Man's Switch: Disaster Rhetorics in a Posthuman Age , Daniel Patrick Richards
"Of That Transfigured World" : Realism and Fantasy in Victorian Literature , Benjamin Jude Wright
Theses/Dissertations from 2012 2012
Failed Heroes: Hypermasculinity in the Contemporary American Novel , Josef D. Benson
Electronic Peer Feedback in a Collaborative Classroom , Cassandra A. Branham
"Free Your Mind . . . and the Rest Will Follow": A Secularly Contemplative Approach To Teaching High School English , Kendra Nicole Bryant
Advanced Search
Email Notifications and RSS
All Collections
USF Faculty Publications
Open Access Journals
Conferences and Events
Theses and Dissertations
Textbooks Collection
Useful Links
English Department Homepage
Rights Information
SelectedWorks
Submit Research
Home | About | Help | My Account | Accessibility Statement | Diversity and Inclusion Statement
Privacy Copyright
[email protected]
Home > ARTSSCI > English > dissertations
English Dissertations and Theses
The English Department Dissertations and Theses Series is comprised of dissertations and thesis authored by Marquette University's English Department doctoral and master's students.
Theses/Dissertations from 2022 2022
Gonzo Eternal , John Francis Brick
Intertextuality and Sociopolitical Engagement in Contemporary Anglophone Women's Writing , Jackielee Derks
Innovation, Genre, and Authenticity in the Nineteenth-Century Irish Novel , David Aiden Kenney II
Reluctant Sons: The Irish Matrilineal Tradition of Oscar Wilde, James Joyce, and Flann O'Brien , Jessie Wirkus Haynes
Britain's Extraterrestrial Empire: Colonial Ambition, Anxiety, and Ambivalence in Early Modern Literature , Mark Edward Wisniewski
Theses/Dissertations from 2021 2021
Re-Reading the "Culture Clash": Alternative Ways of Reading in Indian Horse , Hailey Whetten
Theses/Dissertations from 2020 2020
When the Foreign Became Familiar: Modernism, Expatriation, and Spatial Identities in the Twentieth Century , Danielle Kristene Clapham
Reforming Victorian Sense/Abilities: Disabilities in Elizabeth Gaskell's Social Problem Novels , Hunter Nicole Duncan
Genre and Loss: The Impossibility of Restoration in 20th Century Detective Fiction , Kathryn Hendrickson
A Productive Failure: Existentialism in Fin de Siècle England , Maxwell Patchet
Inquiry and Provocation: The Use of Ambiguity in Sixteenth-Century English Political Satire , Jason James Zirbel
Theses/Dissertations from 2019 2019
No Home but the World: Forced Migration and Transnational Identity , Justice Hagan
The City As a Trap: 20th and 21st Century American Literature and the American Myth of Mobility , Andrew Joseph Hoffmann
The Fantastic and the First World War , Brian Kenna
Insane in the Brain, Blood, and Lungs: Gender-Specific Manifestations of Hysteria, Chlorosis, & Consumption in 19th-Century Literature , Anna P. Scanlon
Reading Multicultural Novels Melancholically: Racial Grief and Grievance in the Joy Luck Club, Beloved, and Anil's Ghost , Jennifer Arias Sweeney
Theses/Dissertations from 2018 2018
The Ethos of Dissent: Epideictic Rhetoric and the Democratic Function of American Protest and Countercultural Literature , Jeffrey Lorino Jr
Literary Cosmopolitanisms of Salman Rushdie, Amitav Ghosh, and Arundhati Roy , Sunil Samuel Macwan
The View from Here: Toward a Sissy Critique , Tyler Monson
The Forbidden Zone Writers: Femininity and Anglophone Women War Writers of the Great War , Sareene Proodian
Theatrical Weddings and Pious Frauds: Performance and Law in Victorian Marriage Plots , Adrianne A. Wojcik
Theses/Dissertations from 2016 2016
Changing the Victorian Habit Loop: The Body in the Poetry and Painting of Dante Gabriel Rossetti and William Morris , Bryan Gast
Gendering Scientific Discourse from 1790-1830: Erasmus Darwin, Thomas Beddoes, Maria Edgeworth, and Jane Marcet , Bridget E. Kapler
Discarding Dreams and Legends: The Short Fiction of Elizabeth Madox Roberts, Flannery O'Connor, Katherine Anne Porter, and Eudora Welty , Katy L. Leedy
Theses/Dissertations from 2015 2015
Saving the Grotesque: The Grotesque System of Liberation in British Modernism (1922-1932) , Matthew Henningsen
The Pulpit's Muse: Conversive Poetics in the American Renaissance , Michael William Keller
A Single Man of Good Fortune: Postmodern Identities and Consumerism in the New Novel of Manners , Bonnie McLean
Julian of Norwich: Voicing the Vernacular , Therese Elaine Novotny
Theses/Dissertations from 2014 2014
Homecomings: Victorian British Women Travel Writers And Revisions Of Domesticity , Emily Paige Blaser
From Pastorals to Paterson: Ecology in the Poetry and Poetics of William Carlos WIlliams , Daniel Edmund Burke
Argument in Poetry: (Re)Defining the Middle English Debate in Academic, Popular, and Physical Contexts , Kathleen R. Burt
Apocalyptic Mentalities in Late-Medieval England , Steven A. Hackbarth
The Creation of Heaven in the Middle Ages , William Storm
(re)making The Gentleman: Genteel Masculinities And The Country Estate In The Novels Of Charlotte Smith, Jane Austen, And Elizabeth Gaskell , Shaunna Kay Wilkinson
Theses/Dissertations from 2013 2013
Brides, Department Stores, Westerns, and Scrapbooks--The Everyday Lives of Teenage Girls in the 1940s , Carly Anger
Placed People: Rootedness in G. K. Chesterton, C. S. Lewis, and Wendell Berry , David Harden
Rhetorics Of Girlhood Trauma In Writing By Holly Goddard Jones, Joyce Carol Oates, Sandra Cisneros, And Jamaica Kincaid , Stephanie Marie Stella
Theses/Dissertations from 2012 2012
A Victorian Christmas in Hell: Yuletide Ghosts and Necessary Pleasures in the Age of Capital , Brandon Chitwood
"Be-Holde the First Acte of this Tragedy" : Generic Symbiosis and Cross-Pollination in Jacobean Drama and the Early Modern Prose Novella , Karen Ann Zyck Galbraith
Pamela: Or, Virtue Reworded: The Texts, Paratexts, and Revisions that Redefine Samuel Richardson's Pamela , Jarrod Hurlbert
Violence and Masculinity in American Fiction, 1950-1975 , Magdalen McKinley
Gender Politics in the Novels of Eliza Haywood , Susan Muse
Destabilizing Tradition: Gender, Sexuality, and Postnational Identity in Four Novels by Irish Women, 1960-2000 , Sarah Nestor
Truth Telling: Testimony and Evidence in the Novels of Elizabeth Gaskell , Rebecca Parker Fedewa
Spirit of the Psyche: Carl Jung's and Victor White's Influence on Flannery O'Connor's Fiction , Paul Wakeman
Theses/Dissertations from 2011 2011
Performing the Audience: Constructing Playgoing in Early Modern Drama , Eric Dunnum
Paule Marshall's Critique of Contemporary Neo-Imperialisms Through the Trope of Travel , Michelle Miesen Felix
Hermeneutics, Poetry, and Spenser: Augustinian Exegesis and the Renaissance Epic , Denna Iammarino-Falhamer
Encompassing the Intolerable: Laughter, Memory, and Inscription in the Fiction of John McGahern , John Keegan Malloy
Regional Consciousness in American Literature, 1860-1930 , Kelsey Louise Squire
The Ethics of Ekphrasis: The Turn to Responsible Rhetoric in Mid-Twentieth Century American Poetry , Joshua Scott Steffey
Theses/Dissertations from 2010 2010
Cognitive Architectures: Structures of Passion in Joanna Baillie's Dramas , Daniel James Bergen
On Trial: Restorative Justice in the Godwin-Wollstonecraft-Shelley Family Fictions , Colleen M. Fenno
Theses/Dissertations from 2009 2009
What's the point to eschatology : multiple religions and terminality in James Joyce's Finnegans wake , Martin R. Brick
Economizing Characters: Harriet Martineau and the Problems of Poverty in Victorian Literature, Culture and Law , Mary Colleen Willenbring
Submissions from 2008 2008
"An improbable fiction": The marriage of history and romance in Shakespeare's Henriad , Marcia Eppich-Harris
Bearing the Mark of the Social: Notes Towards a Cosmopolitan Bildungsroman , Megan M. Muthupandiyan
The Gothic Novel and the Invention of the Middle-Class Reader: Northanger Abbey As Case Study , Tenille Nowak
Not Just a Novel of Epic Proportions: Ralph Ellison's Invisible Man As Modern American Epic , Dana Edwards Prodoehl
Recovering the Radicals: Women Writers, Reform, and Nationalist Modes of Revolutionary Discourse , Mark J. Zunac
Theses/Dissertations from 2007 2007
"The Sweet and the Bitter": Death and Dying in J.R.R. Tolkien's The Lord of the Rings , Amy M. Amendt-Raduege
The Games Men Play: Madness and Masculinity in Post-World War II American Fiction, 1946-1964 , Thomas P. Durkin
Denise Levertov: Through An Ecofeminist Lens , Katherine A. Hanson
The Wit of Wrestling: Devotional-Aesthetic Tradition in Christina Rossetti's Poetry , Maria M.E. Keaton
Genderless Bodies: Stigma and the Myth of Womanhood , Ellen M. Letizia
Envy and Jealousy in the Novels of the Brontës: A Synoptic Discernment , Margaret Ann McCann
Technologies of the Late Medieval Self: Ineffability, Distance, and Subjectivity in the Book of Margery Kempe , Crystal L. Mueller
"Finding-- a Map-- to That Place Called Home": The Journey from Silence to Recovery in Patrick McCabe's Carn and Breakfast on Pluto , Valerie A. Murrenus Pilmaier
Emily Dickinson's Ecocentric Pastoralism , Moon-ju Shin
The American Jeremiad in Civil War Literature , Jacob Hadley Stratman
Theses/Dissertations from 2006 2006
Literary Art in Times of Crisis: The Proto-Totalitarian Anxiety of Melville, James, and Twain , Matthew J. Darling
(Re) Writing Genre: Narrative Conventions and Race in the Novels of Toni Morrison , Jennifer Lee Jordan Heinert
"Amsolookly Kersse": Clothing in Finnegan's Wake , Catherine Simpson Kalish
"Do Your Will": Shakespeare's Use of the Rhetoric of Seduction in Four Plays , Jason James Nado
Woman in Emblem: Locating Authority in the Work and Identity of Katherine Philips (1632-1664) , Susan L. Stafinbil
When the Bough Breaks: Poetry on Abortion , Wendy A. Weaver
Theses/Dissertations from 2005 2005
Heroic Destruction: Shame and Guilt Cultures in Medieval Heroic Poetry , Karl E. Boehler
Poe and Early (Un)American Drama , Amy C. Branam
Grammars of Assent: Constructing Poetic Authority in An Age of Science , William Myles Carroll III
This Place is Not a Place: The Constructed Scene in the Works of Sir Walter Scott , Colin J. Marlaire
Cognitive Narratology: A Practical Approach to the Reader-Writer Relationship , Debra Ann Ripley
Theses/Dissertations from 2004 2004
Defoe and the Pirates: Function of Genre Conventions in Raiding Narratives , William J. Dezoma
Creative Discourse in the Eighteenth-Century Courtship Novel , Michelle Ruggaber Dougherty
Exclusionary Politics: Mourning and Modernism in the Works of Elizabeth Barrett Browning, Amy Levy, and Charlotte Mew , Donna Decker Schuster
Theses/Dissertations from 2003 2003
Toward a Re-Formed Confession: Johann Gerhard's Sacred Meditations and "Repining Restlessnesse" in the Poetry of George Herbert , Erik P. Ankerberg
Idiographic Spaces: Representation, Ideology and Realism in the Postmodern British Novel , Gordon B. McConnell
Theses/Dissertations from 2002 2002
Reading into It: Wallace Stegner's Novelistic Sense of Time and Place , Colin C. Irvine
Brisbane and Beyond: Revising Social Capitalism in Mid-Nineteenth-Century America , Michael C. Mattek
Theses/Dissertations from 2001 2001
Christians and Mimics in W. B. Yeats' Collected Poems , Patrick Mulrooney
Renaissance Roles and the Process of Social Change , John Wieland
'Straunge Disguize': Allegory and Its Discontents in Spenser's Faerie Queene , Galina Ivanovna Yermolenko
Theses/Dissertations from 2000 2000
Reading American Women's Autobiography: Spheres of Identity, Spheres of Influence , Amy C. Getty
"Making Strange": The Art and Science of Selfhood in the Works of John Banville , Heather Maureen Moran
Writing Guadalupe: Mediacion and (mis)translation in borderland text(o)s , Jenny T Olin-Shanahan
Writing Guadalupe: Mediacion and (Mis)Translation in Borderland Text(o)s , Jenny T. Olin-Shanahan
Theses/Dissertations from 1999 1999
Setting the Word Against the Word: The Search for Self-Understanding in Richard II , Richard J. Erable
The Contribution of Normative Expectations to Chronic Stress: A Focus on Stress in Clergy and Seminary Students' Wives , Anne Huebner
Contextualizing Spiritual Authority in 'The Book of Margery Kempe' , Mary L. Morse
The depiction of religion in eighteenth-century English literature from Swift to Johnson , Beverly Trescott Mueller
The Problem of Obscurity in the Poetry of Wallace Stevens , Charles Puthota
Advanced Search
Notify me via email or RSS
Collections
Disciplines
Information about
[email protected]
General FAQ
English Website
Home | About | FAQ | My Account | Accessibility Statement
Privacy Copyright
Something went wrong. Wait a moment and try again.
Please Enable Cookies
english.washington.edu is using a security service for protection against online attacks. The service requires full cookie support in order to view this website.
Please enable cookies on your browser and try again.
Please Enable JavaScript
english.washington.edu is using a security service for protection against online attacks. The service requires full JavaScript support in order to view this website.
Please enable JavaScript on your browser and try again.
english.washington.edu is using a security service for protection against online attacks. This process is automatic. You will be redirected once the validation is complete.
University of Warwick Publications service & WRAP
Highlight your research.
Search WRAP
Browse by Warwick Author
Browse WRAP by Year
Browse WRAP by Subject
Browse WRAP by Department
Browse WRAP by Funder
Browse Theses by Department
Search Publications Service
Browse Publications service by Year
Browse Publications service by Subject
Browse Publications service by Department
Browse Publications service by Funder
Help & Advice
The Library
Browse by phd thesis by university of warwick department.
Addyman, Mary (2016) 'All bundled together in endless confusion' : museums, collecting and material practices in late Victorian culture. PhD thesis, University of Warwick.
Adjei, Cassie (2015) Duality, genre and the "Modern Mulatto" : bresponse and representation in contemporary British fiction. PhD thesis, University of Warwick.
Alhathlool, Khalid (2013) "Attachment to the soil and aspiration toward departure" : tradition, modernity, cosmopolitanism, globalisation & identity in Amin Maalouf. PhD thesis, University of Warwick.
Angelov, Dimitar (2008) Language, selfhood and otherness in the works of D. H. Lawrence. PhD thesis, University of Warwick.
Akel, Regina (2007) The journals of Maria Graham (1785-1842). PhD thesis, University of Warwick.
Ashby, Kevin John (1998) Disciplines of the king : Arthurianism, historiography, poetics and surveillance in Tennyson's Idylls of the king (1859). PhD thesis, University of Warwick.
Attridge, Steve (1993) The soldier in late Victorian society : images and ambiguities. PhD thesis, University of Warwick.
Andermahr, Sonya (1993) Difference, identification and desire : contemporary lesbian genre fiction. PhD thesis, University of Warwick.
Armitt, Lucie (1992) Pushing back the limits: the fantastic as transgression in contemporary women's fiction. PhD thesis, University of Warwick.
Al-Issa, Ahmad (1989) Polyphony and the anxiety of influence in the fiction of Henry James. PhD thesis, University of Warwick.
Aston, Elaine (1987) Outside the doll's house : a study in images of women in English and French theatre, 1848-1914. PhD thesis, University of Warwick.
Audette, Florestine (1979) Religious elements in Marlowe's 'Tamburlaine'. PhD thesis, University of Warwick.
Bondré, Natasha (2020) Reading 'Emperor Oil' in the expanded Caribbean : petroleum, ecology and Caribbean literature in the twentieth century. PhD thesis, University of Warwick.
Bailey, Thomasin Mary (2020) Authority and influence in Lady Mary Wroth's Pamphilia to Amphilanthus. PhD thesis, University of Warwick.
Bibizadeh, Roxanne Ellen (2019) Freedom and unfreedom in the literature of the Iranian and Arab diaspora. PhD thesis, University of Warwick.
Borg Cardona, Karen (2018) The failed quest in contemporary world literature. PhD thesis, University of Warwick.
Breidenbach, Birgit (2017) Stimmung and modernity: the aesthetic philosophy of mood in Dostoevsky, Beckett and Bernhard. PhD thesis, University of Warwick.
Bhattacharya, Sourit (2017) The crisis of modernity : realism and the postcolonial Indian novel. PhD thesis, University of Warwick.
Brljak, Vladmir (2015) Allegory and modernity in English literature c. 1575-1675. PhD thesis, University of Warwick.
Bumrungsalee, Intira (2013) Translating culture in films : subtitling in Thailand. PhD thesis, University of Warwick.
Bahrawi, Nazry (2013) Sacred impulses, sacrilegious worlds : postsecular intimations in Graham Greene and Naguib Mahfouz. PhD thesis, University of Warwick.
Barnard, Donald Edwin (2012) A critical edition of Derek Walcott's Omeros. PhD thesis, University of Warwick.
Brown, La Tasha Amelia (2011) The diasporic black Caribbean experience : nostalgia, memory and identity. PhD thesis, University of Warwick.
Bugeja, Norbert (2010) Rethinking the liminal : threshold conciousness in four Mashriqi memoirs. PhD thesis, University of Warwick.
Beer, Lewis (2010) Fortune and desire in Guillaume de Machaut. PhD thesis, University of Warwick.
Byatt, Jim (2009) Taboo and transgression : reconfiguring the monstrous in contemporary British fiction. PhD thesis, University of Warwick.
Brigley, Zoë (2007) Exile and ecology: the poetic practice of Gwyneth Lewis, Pascale Petit and Deryn Rees-Jones. PhD thesis, University of Warwick.
Biswell, Andrew (2002) Conflict and confluence: Anthony Burgess as novelist and journalist. PhD thesis, University of Warwick.
Brock, Claire (2002) The feminization of fame from Rousseau to de Staël. PhD thesis, University of Warwick.
Breen, Peter Thomas (1993) Place and displacement in the works of Brian Friel and Seamus Heaney. PhD thesis, University of Warwick.
Bakshi, Parminder Kaur (1992) Distant desire : the theme of friendship in E.M. Forster's fiction. PhD thesis, University of Warwick.
Becket, Fiona (1992) Metaphor and "metaphysic" : the sense of language in D.H. Lawrence. PhD thesis, University of Warwick.
Barker, Jill (1992) Characterizations of otherness in the sixteenth century moral plays and their morality actecedents. PhD thesis, University of Warwick.
Bendjeddou, Mohamed Yazid (1985) Two literary responses to American society in the early modern era : a comparison of selected novels by Theodore Dreiser and Upton Sinclair in relation to their portrayal of the immigrant, the city, the business tycoon, women, and the problem of labour, 1900-1929. PhD thesis, University of Warwick.
Belsey, Catherine (1973) Patterns of conflict in the English morality plays. PhD thesis, University of Warwick.
Buckley, Brian R. (1972) Lawrence's novels : themes and precedents. PhD thesis, University of Warwick.
Cao, Siyu (2020) Performing post-Britishness : a quest for independence in the contemporary literature of England. PhD thesis, University of Warwick.
Champion, Giulia (2020) The empire bites back : literary cannibalism in the extractiono(s)cene. PhD thesis, University of Warwick.
Campion, Louise G. E. (2019) Christ in the kitchen, Christ in the chamber: the language and imagery of domestic space in late medieval religious literature. PhD thesis, University of Warwick.
Cohut, Maria-Silvia (2018) Before and beyond the glass: women and their mirrors in the literature and art of nineteenth-century Britain. PhD thesis, University of Warwick.
Choksey, Lara (2017) 'Life itself' in Doris Lessing's space fiction : evolution, epigenetics and culture. PhD thesis, University of Warwick.
Charlwood, Catherine (2017) Models of memory : cognition and cultural memory in the poetry of Thomas Hardy and Robert Frost. PhD thesis, University of Warwick.
Chen, Chi-Fang (2016) A study of political humour in British literature in the 1790s. PhD thesis, University of Warwick.
Collins, Nicholas J. (2015) Forming the nation : early modern England and modern Ireland. PhD thesis, University of Warwick.
Christie, James, (Researcher in English) (2013) Fredric Jameson and the art of Modernism. PhD thesis, University of Warwick.
Cowaloosur, Vedita (2013) "The home and the world" : representations of English and bhashas in contemporary Indian culture. PhD thesis, University of Warwick.
Cornford, Thomas (2012) The English theatre studios of Michael Chekhov and Michel Saint-Denis, 1935-1965. PhD thesis, University of Warwick.
Carta, Giorgia (2012) The other half of the story : the interaction between indigenous and translated literature for children in Italy. PhD thesis, University of Warwick.
Cirstea, Arina-Nicoleta (2010) Urban imaginaries : mapping space and self in the writing of Doris Lessing, Michèle Roberts and Sara Maitland. PhD thesis, University of Warwick.
Carlin, Gerald (1994) Art and authority : a comparative study of the modernist aesthetics of Ezra Pound. PhD thesis, University of Warwick.
Concepción, Díez-Medrano (1993) Women's condition in D.H. Lawrence's shorter fiction : a study of representative narrative processes in selected texts. PhD thesis, University of Warwick.
Campbell, Irene (1992) Frank Swinnerton : the life and works of a bookman. PhD thesis, University of Warwick.
Coe, Jonathan (1986) Satire and sympathy : some consequences of intrusive narration in Tom Jones and other comic novels. PhD thesis, University of Warwick.
Curtis, Francis Brett (1979) Shelley and the idea of epic : a study, with particular reference to three pre-1818 narratives. PhD thesis, University of Warwick.
Clews, David (1972) The Dickens - Thackeray debate. PhD thesis, University of Warwick.
Dakkak, Nadeen (2020) "An immense cargo of wanderers seeking their own destruction" : migration to the Arab Gulf states in Arabic fiction. PhD thesis, University of Warwick.
Dashwood, Rita J. (2018) Women in residence: Forms of belonging in Jane Austen. PhD thesis, University of Warwick.
Daniel, Robert W. (2018) The manuscript poetry of Thomas St Nicholas and the writing of 'scripturalism' in seventeenth-century England. PhD thesis, University of Warwick.
Dean, Dominic (2016) The child and authority in contemporary literature and critical culture. PhD thesis, University of Warwick.
Davis, Christopher P. (Researcher in literature) (2016) Reading, writing and understanding the postcolonial. PhD thesis, University of Warwick.
Degirmencioglu, Nesrin (2013) Uneven cities : the dialectic of urban modernity and literary form in Dos Passos, Tanpınar, Auster and Pamuk. PhD thesis, University of Warwick.
DiMeo, Michelle Marie (2009) Katherine Jones, Lady Ranelagh (1615-91): science and medicine in a seventeenth-century Englishwoman's writing. PhD thesis, University of Warwick.
Deckard, Sharae Grace (2007) Exploited Edens: paradise discourse in colonial and postcolonial literature. PhD thesis, University of Warwick.
Dauncey, Sarah (2003) The uses of silence : a twentieth-century preoccupation in the light of fictional examples, 1900-1950. PhD thesis, University of Warwick.
Dent, Shirley (2000) Iniquitous symmetries: aestheticism and secularism in the reception of William Blake's works in books and periodicals during the 1860s, 1870s, and 1880s. PhD thesis, University of Warwick.
Dixon, John Spencer (1991) Representations of the East in English and French travel writing 1798-1882 : with particular reference to Egypt. PhD thesis, University of Warwick.
Dusinberre, Juliet (1969) Attitudes to women in Jacobean drama. PhD thesis, University of Warwick.
Emmett, Christine (2020) Inequality, moralism and legitimacy in South African literature : re-reading apartheid from Millin to Wicomb. PhD thesis, University of Warwick.
El-Masry, Heba Fawzy (2017) A comparative study of Arthur John Arberry's and Desmond O'Grady's translations of the seven Mu'allaqāt. PhD thesis, University of Warwick.
Eardley, Alice (2008) An edition of Lady Hester Pulter's Book of 'Emblemes'. PhD thesis, University of Warwick.
Erdogan, Armagan (2002) Encountering the foreign : the educative effect of the foreign in George Eliot's novels of English life. PhD thesis, University of Warwick.
Efstratiou, Dimitris (2001) Disintegration of essence and subjectivity : the poetry of Charles Baudelaire and T. S. Eliot. PhD thesis, University of Warwick.
Earnshaw, Brian (1982) Translations from the German and their reception in Britain, 1760-1800. PhD thesis, University of Warwick.
Farnsworth, Fiona Emily (2020) Contemporary literary foodways between Sub-Saharan Africa and the USA. PhD thesis, University of Warwick.
Fakhrkonandeh, Alireza (2015) Howard Barker's drama of aporias : from a phenomenology of the body to an ontology of the flesh. PhD thesis, University of Warwick.
Fowler, Benjamin Brynmor (2015) (Re)directing the text : politics & perception in the work Katie Mitchell & Thomas Ostermeier. PhD thesis, University of Warwick.
Frank, Lucy Elizabeth (2003) Sarah Piatt and the politics of mourning. PhD thesis, University of Warwick.
Fernández de Pinedo, Eva (2002) From the Virgin of Guadalupe to El Santo : new motifs and directions in contemporary Chicano/a writing. PhD thesis, University of Warwick.
Frith, Gill (1988) The intimacy which is knowledge : female friendship in the novels of women writers. PhD thesis, University of Warwick.
Funk, Gisela (1988) The sealed room : Lou Andreas-Salomé and Anaïs Nin : a study in the genesis of fiction. PhD thesis, University of Warwick.
Flower, Celeste (1985) A study of aspects of the 'Romances amorosos' of Luis de Góngora. PhD thesis, University of Warwick.
Fairclough, Peter (1976) Humour in the novel 1800-1850 : the moral vision and the autonomous imagination. PhD thesis, University of Warwick.
Gill, Jagvinder (2010) Re-oriented Britain : how British Asian travellers and settlers have utilised and reversed Orientalist discourse 1770-2010. PhD thesis, University of Warwick.
Gott, Henry Michael (2010) Ascetic modernism in Eliot and Flaubert. PhD thesis, University of Warwick.
Goodman, Gemma (2010) Cornwall : an alternative construction of place. PhD thesis, University of Warwick.
Gunne, Sorcha (2010) 'A mirror with two sides' : liminal narratives and spaces of gender violence and communitas in South African writing, 1960–present. PhD thesis, University of Warwick.
Graham, James (James John George) (2006) Writing the land : representations of 'the land' and nationalism in Anglophone literature from South Africa and Zimbabwe 1969-2002. PhD thesis, University of Warwick.
Ganobcsik-Williams, Gruffudd Aled (2001) The sweat of the brain: representations of intellectual labour in the writings of Edmund Burke, William Cobbett, William Hazlitt and Thomas Carlyle. PhD thesis, University of Warwick.
Gallagher, Ron (1986) Science fiction and language : language and the imagination in post-war science fiction. PhD thesis, University of Warwick.
Greenslade, William (1982) The concept of degeneration, 1880-1910, with particular reference to the work of Thomas Hardy, George Gissing and H. G. Wells. PhD thesis, University of Warwick.
Garnett, George Rhys (1977) The search for the self in the fiction of Malcolm Lowry. PhD thesis, University of Warwick.
Green, Robert (1977) The novels of Ford Madox Ford. PhD thesis, University of Warwick.
Hillion, Marianne (2021) Between the epic and the ordinary : locating the politics of contemporary Indian urban writing in English (Delhi, Mumbai, Kolkata). PhD thesis, University of Warwick.
Hatfull, Ronan (2018) 'The other RSC': the history and legacy of the Reduced Shakespeare Company. PhD thesis, University of Warwick.
Hudson, Julie Patricia (2017) The environment on stage: scenery or shapeshifter? PhD thesis, University of Warwick.
Huang, Bo-Yuan (2014) China on the periphery : transitions of Chinese "Orientalism" from Oliver Goldsmith to Thomas De Quincey. PhD thesis, University of Warwick.
Hassen, Rim (2012) English translations of the Quran by women : different or derived? PhD thesis, University of Warwick.
Hentea, Marius (2010) Social reality and narrative form in the fiction of Henry Green. PhD thesis, University of Warwick.
Hartwig, David W. (2010) The place of Shakespeare : performing King Lear and The tempest in an endangered world. PhD thesis, University of Warwick.
Holroyd, Sophia Jane (2002) Embroidered rhetoric: the social, religious and political functions of elite women's needlework, c.1560-1630. PhD thesis, University of Warwick.
Hampton-Reeves, Stuart (1997) Henry VI in performance : history, culture and Shakespeare reproduced. PhD thesis, University of Warwick.
Hapgood, Lynne (1990) "Circe among cities" : images of London and the languages of social concern, 1880-1900. PhD thesis, University of Warwick.
Higgins, Ian (1989) The sentiments of a Church-of-England man : a study of Swift's politics. PhD thesis, University of Warwick.
Head, Dominic (1989) The modernist short story : theory and practice in five authors. PhD thesis, University of Warwick.
Hadfield, Duncan John (1982) Real and imaginary golf-courses : systems of order in Malcolm Lowry's Under the volcano. PhD thesis, University of Warwick.
Hancock, Ann (1981) The life of Henry Yorke and the writing of Henry Green. PhD thesis, University of Warwick.
Hunter, Shelagh (1981) Transformations of pastoral : studies in the idyllic fiction of Mary Russell Mitford, Elizabeth Gaskell, George Eliot and Thomas Hardy. PhD thesis, University of Warwick.
Hermans, Theo (1977) Aspects of the structure of Modernist poetry, 1908-1918 : a structural and comparative study of the poetic writing of Guillaume Apollinaire, Hans Arp, Hugo Ball, Georg Heym, T.E. Hulme, Max Jacob, Ezra Pound, Pierre Reverdy, and Georg Trakl. PhD thesis, University of Warwick.
Intepe, Demet (2020) Environmental justice and writers as activists in multi-ethnic U.S. literatures, film, and theater. PhD thesis, University of Warwick.
Ivanova, Rossitza Pentcheva (2006) Cross-cultural and tribal-centred politics in American Indian studies: assessing a current split in American Indian literary scholarship and re-interpreting Leslie Marmon Silko's Ceremony and Louise Erdrich's Tracks. PhD thesis, University of Warwick.
Inan, Dilek (2000) The city and landscapes beyond Harold Pinter's rooms. PhD thesis, University of Warwick.
Imoru, Nike M. (1994) A theatre of black women : constructions of black female subjectivity in the dramatic texts of African-American women playwrights in the 1920s and 1970s. PhD thesis, University of Warwick.
Ibrahim, Hasnah binti Haji (1992) Oh Babel! : the problems of translating Malay verse into English. PhD thesis, University of Warwick.
Iliopoulos, Spyridon (1985) 'Out of a medium's mouth' : Yeats's art in relation to mediumship, spiritualism and psychical research. PhD thesis, University of Warwick.
Janssen, Catharina Gertruda Maria (2021) 'Future scholars, future poets' : the contemporary reception of Sir William Jones's translations of oriental literature, 1770-1835. PhD thesis, University of Warwick.
Jackson, Joseph Horgan (2011) Devolving black British theory : race and contemporary Scottish literature. PhD thesis, University of Warwick.
Jones, Jonathan D. (2003) Orphans : childhood alienation and the idea of the self in Rousseau, Wordsworth and Mary Shelley. PhD thesis, University of Warwick.
Jones, David Francis (1987) Swift's use of the literature of travel in the composition of "Gulliver's travels". PhD thesis, University of Warwick.
Kaur, Gurpreet (2017) Beyond the binary : postcolonial ecofeminism in Indian women's writing in English. PhD thesis, University of Warwick.
Khan, Gohar Karim (2013) Narrating Pakistan transnationally : identity, politics and terrorism in Anglophone Pakistani literature after "9/11". PhD thesis, University of Warwick.
Kim, Paul Chi Hun (2013) The notion of nature in Coleridge and Wordsworth from the perspective of ecotheology. PhD thesis, University of Warwick.
Kritsis, Konstantinos (2013) Exploring theatre translation : the translator of the stage in the case of a Stanislavskian actor. PhD thesis, University of Warwick.
Kirwan, Peter (2011) Shakespeare and the idea of apocrypha : negotiating the boundaries of the dramatic canon. PhD thesis, University of Warwick.
Kenward, Claire (2011) 'Memory wrapped round a corpse' : a cultural history of English Hecubas. PhD thesis, University of Warwick.
Kurata, Kenichi (2010) Vicissitudes of desire in George Eliot's fiction. PhD thesis, University of Warwick.
Kahn, Kristian Thomas (2009) The boy figure and male same-sex desire in Britain from Walter Pater to E.M. Forster. PhD thesis, University of Warwick.
Kaisary, Philip James (2008) The literary impact of the Haitian Revolution. PhD thesis, University of Warwick.
Kamali, Leila Francesca (2007) Spectres of the shore : the memory of Africa in contemporary African-American and Black British fiction. PhD thesis, University of Warwick.
Kim, Rina (2007) Beyond mourning and melancholia : women and Ireland as Beckett's lost others. PhD thesis, University of Warwick.
Kawanami, Ayako (2006) The art of dissembling in three Elizabethan writers: John Lyly, Robert Greene, and Shakespeare. PhD thesis, University of Warwick.
Komporaly, Jozefina (2001) Configurations of mothering in post-war British women's playwriting. PhD thesis, University of Warwick.
Key, Jonathan Benjamin (1999) Paranoia and irony in the Anglophone dectective narrative and the novels of Umberto Eco. PhD thesis, University of Warwick.
Kavanagh, Kevin Sean (1997) Raymond Williams and the limits of cultural materialism. PhD thesis, University of Warwick.
Kastelein, Barbara (1994) Popular/post-feminism and popular literature. PhD thesis, University of Warwick.
Khan, Nosheen (1986) Women's poetry of the First World War. PhD thesis, University of Warwick.
Kirk, Peter Nigel (1983) The voice of authority : Evelyn Waugh's fiction. PhD thesis, University of Warwick.
Kerr, Douglas (1978) A comparison of some French and English literary responses to the 1914-1918 War. PhD thesis, University of Warwick.
Love, Angus (2020) Alain Badiou's twisted contemporaneity : inaesthetics and the contemporary. PhD thesis, University of Warwick.
Laug, Katja (2019) Mementoes of the broken body: Cormac McCarthy's aesthetic politics. PhD thesis, University of Warwick.
Littau, Karin (2018) Sub-versions of reading. PhD thesis, University of Warwick.
Loh, Waiyee (2016) Empire of culture : contemporary British and Japanese imaginings of Victorian Britain. PhD thesis, University of Warwick.
Leonard, Alice (2014) Error in Shakespeare : Shakespeare in error. PhD thesis, University of Warwick.
Lewis, Jennifer (2014) Variations around a theme : the place of Eatonville in the work of Zora Neale Hurston. PhD thesis, University of Warwick.
Liao, Chia-hui (2011) A critical study of the reception and translation of the poetry of Wang Wei in English. PhD thesis, University of Warwick.
Ludlow, Elizabeth (2008) 'We can but spell a surface history': the biblical typology of Christina Rossetti. PhD thesis, University of Warwick.
Lawlor, Clark (1993) The classical and the grotesque in the work of Alexander Pope and Jonathan Swift. PhD thesis, University of Warwick.
Lawley, Paul Anthony, Ph.D. (1978) The paradox of self-annihilating expression : representations of ontological instability in the drama of Samuel Beckett. PhD thesis, University of Warwick.
Mak, Wing Haang (2018) Kinaesthetic bodies in contemporary literature. PhD thesis, University of Warwick.
Martín-Castaño, Mónica (2017) Translating Disney songs from The Little Mermaid (1989) to Tarzan (1999) : an analysis of translation strategies used to dub and subtitle songs into Spanish. PhD thesis, University of Warwick.
Murgia, Claudio (2016) [Beyond] posthuman violence : epic rewritings of ethics in the contemporary novel. PhD thesis, University of Warwick.
McGowan, Jack (2016) Slam the book: the role of performance in contemporary UK poetics. PhD thesis, University of Warwick.
Maughan, Christopher J. (2015) Activism Ltd : environmental activism and contemporary literature. PhD thesis, University of Warwick.
Morrissey, Joseph J. (2013) Gentry women and work and leisure 1770-1820. PhD thesis, University of Warwick.
Mearns, Gabrielle (2012) Appropriate fields of action : nineteenth-century representations of the female philanthropist and the parochial sphere. PhD thesis, University of Warwick.
Marques dos Santos, Ana Teresa Brisio (2012) Translation, radio and drama during the Estado Novo. PhD thesis, University of Warwick.
Mathieson, Charlotte Eleanor (2010) Bodies in transit : mobility, embodiment and space in the mid-nineteenth century novel. PhD thesis, University of Warwick.
McIntosh, Malachi (2010) "Home" : emigration, identity and modern Caribbean literature. PhD thesis, University of Warwick.
Murray, Chris M. (2009) The tragic Coleridge : the philosophy of sacrifice in the life and works. PhD thesis, University of Warwick.
Muzica, Evghenii (2006) 'A place where three roads meet': Sophocles's Oedipus and Shakespeare's Hamlet after Freud. PhD thesis, University of Warwick.
MacCartey, Kelli (2004) "different sentiments & different connections supports them" : sensibility, community, and diversity in British women's Romantic-period poetry. PhD thesis, University of Warwick.
McKenzie, Sarah (2003) Death, inheritance and the family : a study of literary responses to inheritance in seventeenth-century England. PhD thesis, University of Warwick.
McKenzie, Mary Virginia (2003) Gertrude Stein's 'Melanctha' : a feminist and deconstructive approach. PhD thesis, University of Warwick.
Muto, Hiroshi (2001) The 'disembodied voice' in fin-de-siècle British literature : its genealogy and significances. PhD thesis, University of Warwick.
Mason, Emma (2000) Religious intellectuals : the poetic gravity of Emily Brontë and Christina Rossetti. PhD thesis, University of Warwick.
Mounsey, Chris (1992) William Blake's The Four Zoas : a reassessment of its implied metaphysics. PhD thesis, University of Warwick.
Matthews, Julia (1991) Characterization and structure in the development of Tudor comedy. PhD thesis, University of Warwick.
Middleton, Tim (1991) The operation of discourse as a motive for critical practice : a Bakhtinian perspective. PhD thesis, University of Warwick.
Minow-Pinkney, Makiko (1985) Feminine writing and the problem of the self : an examination of Virginia Woolf's novels in the light of recent critical and psychoanalytic theories. PhD thesis, University of Warwick.
Munns, Jessica (1980) A critical study of Thomas Otway's plays. PhD thesis, University of Warwick.
Nichols, K. Madolyn (2014) The women who leave : Irish women writing on emigration. PhD thesis, University of Warwick.
Nardi, Valeria (2012) Translation in advertising : marketing cars in Italy and the UK since the 1980s. PhD thesis, University of Warwick.
Neculai, Catalina (2008) 'Some fanatical New York promoting': literary economies of urban regime transformation in New York City, 1970s-1980s. PhD thesis, University of Warwick.
Niebrzydowski, Sue (1998) Verry matrymony : representations of the Virgin Mary and her mother, Saint Anne, as wives in medieval England, 1200-1540. PhD thesis, University of Warwick.
Nicholson, John Andrew Lamont (1983) Poetry and action in Byron's development. PhD thesis, University of Warwick.
Oloff, Kerstin Dagmar (2007) Modernity and the novel in the expanded Caribbean : Wilson Harris, Patrick Chamoiseau and Carlos Fuentes. PhD thesis, University of Warwick.
O'Brien, George (1979) Life on the land : the interrelationship between identity and community in the Irish fiction of Maria Edgeworth, William Carleton and Charles Lever. PhD thesis, University of Warwick.
O'Toole, Bridget (1974) The poet and the city : the city as a theme in English poetry of the nineteenth century. PhD thesis, University of Warwick.
Phillips, Leah Beth (2016) Myth (un)making : the adolescent female body in mythopoeic YA fantasy. PhD thesis, University of Warwick.
Poltrack, Emma (2015) The history and working practices of the Propeller Theatre Company (1997-2011). PhD thesis, University of Warwick.
Putz, Adam (2010) Shakespeares wake : appropriation and cultural politics in Dublin, 1867-1922. PhD thesis, University of Warwick.
Piasecki, Bohdan A. (2010) Anthologies of contemporary Polish poetry in English translation : paratexts, narratives, and the manipulation of national literatures. PhD thesis, University of Warwick.
Parkes, Simon John (2009) Home from the wars: the Romantic revenant-veteran of the 1790s. PhD thesis, University of Warwick.
Poyner, Jane (2003) The fictions of J. M. Coetzee: master of his craft? PhD thesis, University of Warwick.
Poulson, Sally (2000) Reversed perspectives : a re-examination of the later novels of William Wilkie Collins. PhD thesis, University of Warwick.
Pearl, Monica B. (1999) Alien tears : mourning, melancholia, and identity in AIDS literature. PhD thesis, University of Warwick.
Potts, Tracey (1997) Can the Imperialist read? Race and feminist literary theory. PhD thesis, University of Warwick.
Petrone Fresco, Gabriella (1991) Shakespeare's reception in 18th century Italy : the case of Hamlet. PhD thesis, University of Warwick.
Qiao, Qingquan (2018) China in Britain in the interwar period : Bertrand Russell, W.H.Auden, Christopher Isherwood and Shih-I Hsiung. PhD thesis, University of Warwick.
Quinn, Patrick J. (1988) Robert Graves and Siegfried Sassoon : from early poetry to autobiography. PhD thesis, University of Warwick.
Rybczak, Emil (2020) A bibliographical enquiry into Thomas Johnson's A Collection of the Best English Plays. PhD thesis, University of Warwick.
Rao, Divya Ramakrishna (2019) New alphabet in sight: representation and the reframing of Dalit identity. PhD thesis, University of Warwick.
Rumbold, Matthew (2017) Epic relation : the sacred, history and late modernist aesthetics in Hart Crane, David Jones and Derek Walcott. PhD thesis, University of Warwick.
Robertson, Lisa C. (2016) New and novel homes : women writing London's housing, 1880-1918. PhD thesis, University of Warwick.
Rzepa, Joanna M. (2014) Literary and theological modernisms : Rainer Maria Rilke, T. S. Eliot, and Józef Wittlin. PhD thesis, University of Warwick.
Rudland, Sophie (2013) Faith, feeling and gender in the writing of Hartley, Wollstonecraft and Blake. PhD thesis, University of Warwick.
Reddick, Yvonne J. (2012) The genius of the stream : Ted Hughes and fluvial influence. PhD thesis, University of Warwick.
Ray, Sumana (2011) The rise of the 'liminal Briton' : literary and artistic productions of black and Asian women in the Midlands. PhD thesis, University of Warwick.
Rahwan, Yamen Rahmoun (2010) Constellations of allegory : Gabriel García Márquez, Angela Carter and J.M. Coetzee. PhD thesis, University of Warwick.
Reuter, Anne-Marie (2009) Fictions of authority : enchanters, teachers and mentors in selected fiction of Iris Murdoch and A.S. Byatt. PhD thesis, University of Warwick.
Roynon, Tessa Kate (2006) Transforming America : Toni Morrison and classical tradition. PhD thesis, University of Warwick.
Regan, Lisa (2005) 'Men who are men and women who are women': fascism, psychology and feminist resistance in the work of Winifred Holtby. PhD thesis, University of Warwick.
Rogers, Natasha (2004) The representation of trauma in narrative : a study of six late twentieth century novels. PhD thesis, University of Warwick.
Robson, Lynn Alison (2003) 'No nine days wonder': embedded Protestant narratives in early modern prose murder pamphlets 1573-1700. PhD thesis, University of Warwick.
Ray, Nicholas (2002) Tragedy and otherness: Sophocles, Shakespeare, psychoanalysis. PhD thesis, University of Warwick.
Reeves, Kate (2000) Laughter and madness in post-war American fiction. PhD thesis, University of Warwick.
Robson, Julia Caroline (2000) The dialectic of self and other in Montaigne, Proust and Woolf. PhD thesis, University of Warwick.
Ruben, Mel (1998) Grace under pressure : re-reading Giselle. PhD thesis, University of Warwick.
Robbins, Catherine Ruth (1996) Decadence and sexual politics in three fin-de-siècle writers : Oscar Wilde, Arthur Symons and Vernon Lee. PhD thesis, University of Warwick.
Rao, Eleonora (1991) Strategies for identity : the fiction of Margaret Atwood. PhD thesis, University of Warwick.
Sangangamsakun, Thirayut (2021) Trans-Victorian : rewriting Victorian fiction in Thailand. PhD thesis, University of Warwick.
Shin, Jung Ju (2020) (Re)turn of the abject: representation of Asian (American) masculinity in the West. PhD thesis, University of Warwick.
Shorland, Sophie (2019) 'Blazing stars': early modern celebrity culture, 1580-1626. PhD thesis, University of Warwick.
Schauss, Martin (2018) Like a Thing Forsaken: Beckett, Sebald and the Politics of Materiality. PhD thesis, University of Warwick.
Scherer, Madeleine (2018) A global schema: the Graeco-Roman underworld in Ireland and the Caribbean. PhD thesis, University of Warwick.
Stock, Robert P. (2018) Do you hear what I hear? : inferring voice in celebrity translation in the theatre. PhD thesis, University of Warwick.
Stones, Andrew (2018) Lines of flight: Gilles Deleuze and the becoming of world literature. PhD thesis, University of Warwick.
Starr, Robert (2017) 'Nailed to the rolls of honour, crucified' : Irish literary responses to the Great War. PhD thesis, University of Warwick.
Shafer, Joseph R. (2017) Resistances in bodily form: post-1945 American Poetry and D.H. Lawrence. PhD thesis, University of Warwick.
Smith, Katherine Jo (2016) Ovidian female-voiced complaint poetry in early modern England. PhD thesis, University of Warwick.
Santos, Emanuelle Rodrigues dos (2016) Late postcoloniality : state, violence and wealth in the literatures of early 21st century Portuguese-speaking Africa. PhD thesis, University of Warwick.
Selleri, Andrea (2013) The author as a critical category, 1850-1900. PhD thesis, University of Warwick.
Sheeha, Iman (2013) Staging the servant : an examination of the roles of household servants in early modern domestic tragedy. PhD thesis, University of Warwick.
Skomorokhova, Svetlana (2012) "Arising from the depths" (Kupala) : a study of Belarusian literature in English translation. PhD thesis, University of Warwick.
Smith, Christian, (Researcher in English) (2012) Shakespeare's influence on Marx, Freud and the Frankfurt school critical theorists. PhD thesis, University of Warwick.
Scarth, Katherine Ada (2012) Near London and Brighton : suburbs in fiction, 1780s-1820s. PhD thesis, University of Warwick.
Scott, Francesca M. (2011) The fuzzy theory and women writers in the late eighteenth century. PhD thesis, University of Warwick.
Smith, Victoria Ellen (2011) If walls had mouths : representations of the Anglo-Fante household and the domestic slave in nineteenth-century Cape Coast (Ghana). PhD thesis, University of Warwick.
Senior, Emily (2010) Communicating disease : the Caribbean and the medical imagination, 1764–1834. PhD thesis, University of Warwick.
Sheils, Barry (2010) Playing at being : style, ethics, and W.B. Yeats. PhD thesis, University of Warwick.
Spratley, Peter F. (2008) Wordsworth's sonnet corpus. PhD thesis, University of Warwick.
Scott, Charlotte (2005) Shakespeare and the idea of the book. PhD thesis, University of Warwick.
Sim, Wai-chew (2002) Globalisation and dislocation in the novels of Kazuo Ishiguro. PhD thesis, University of Warwick.
Sedgwick, James Martin (2001) Emily Dickinson's grotesque: ambivalent interactions with uncertainty. PhD thesis, University of Warwick.
Swain, Stella (1992) The uses of madness in nineteenth- and twentieth-century fiction : the relation between narrative strategy and disturbed states of consciousness. PhD thesis, University of Warwick.
Shuttleworth, Antony (1991) The poetics of impurity : Louis MacNeice, writing and the thirties. PhD thesis, University of Warwick.
Salgado, Kshanike Minoli (1991) Towards a definition of Indian literary feminism : an analysis of the novels of Kamala Markandaya, Nayantara Sahgal and Anita Desai. PhD thesis, University of Warwick.
Surma, Anne (1991) Disputing authorities : the longer fiction of Rebecca West. PhD thesis, University of Warwick.
Shaaban, Bouthaina (1981) Shelley's influence on the Chartist poets, with particular emphasis on Ernest Charles Jones and Thomas Cooper. PhD thesis, University of Warwick.
Tan Xing Long, Ian (2020) Poetry as appropriative proximity : Wallace Stevens, Martin Heidegger and the language of being. PhD thesis, University of Warwick.
Ttoouli, George (2017) Twentieth century North American serial poetic form & ecological thinking. PhD thesis, University of Warwick.
Thomas, Sita Chandra (2017) 'In search of a new national story': Issues of cultural diversity in the casting and performance of Shakespeare in Britain 2012–2016. PhD thesis, University of Warwick.
Taylor-Brown, Emilie (2016) Miasmas, mosquitoes, and microscopes: parasitology and the British literary imagination, 1885-1935. PhD thesis, University of Warwick.
Tsang, Michael Yat Him (2015) At interregnum : Hong Kong and its English writing. PhD thesis, University of Warwick.
Taylor, Juliette (2003) Foreign music: linguistic estrangement and its textual effects in Joyce, Beckett, Nabokov and Rushdie. PhD thesis, University of Warwick.
Terry, Jennifer Ann (2003) "Shuttles in the rocking loom of history": dislocation in Toni Morrison's fiction. PhD thesis, University of Warwick.
Turner, Rachael Lucy (2000) Myth, biography and the female role in the plays of Pam Gems. PhD thesis, University of Warwick.
Townsend, Joanna Kate (1999) Speaking the body, representing the self : hysterical rhetoric on stage. PhD thesis, University of Warwick.
Taylor, Jenny Bourne (1987) Wilkie Collins and nineteenth-century psychology : cultural significance and fictional form. PhD thesis, University of Warwick.
Turton, Glyn (1984) Turgenev and the context of English literature, 1850-1900. PhD thesis, University of Warwick.
Udomlamun, Nanthanoot (2013) Materiality and memory in contemporary diasporic and postcolonial fiction. PhD thesis, University of Warwick.
Verlander, Freya (2020) (Skin)aesthetics: a study of skin(s) in spectatorship. PhD thesis, University of Warwick.
Vince, Máté (2013) From 'aequivocatio' to the 'Jesuitical equivocation' : changing concepts of ambiguity in early modern England. PhD thesis, University of Warwick.
Voyiatzaki, Evi (2000) The body in the text : James Joyce's Ulysses and the modern Greek novel. PhD thesis, University of Warwick.
Verma, Rajiva (1972) Concepts of myth and ritual, and criticism of Shakespeare, 1880-1970. PhD thesis, University of Warwick.
Wolfgang, William Floyd (2020) Grassroots Shakespeare: amateur and community-based Shakespeare performance in the United States of America. PhD thesis, University of Warwick.
Wills, James (2020) Fictions of justice : literary lawyers in the American South, 1946-1966. PhD thesis, University of Warwick.
Wu, Aurelia D. (2019) The cultural legacy of Oscar Wilde in modern China and beyond (1909–2019). PhD thesis, University of Warwick.
Watt, Gary (2018) Performance rhetoric in Shakespeare and law. PhD thesis, University of Warwick.
Weaver, Camilla (2017) Reading seeing: visuality in the contemporary novel. PhD thesis, University of Warwick.
Whitehouse, Paul C. (2016) Violence and frontier in twentieth century Native American literature. PhD thesis, University of Warwick.
Wood, Laura Clare (2015) Works of taste and fancy : the woman and the child reader in nineteenth century literature. PhD thesis, University of Warwick.
Williams, Alun Rhys (2014) Architects of impurity : a study of the political imagination in contemporary fantastic fiction. PhD thesis, University of Warwick.
Wako, Miho (2012) Figured in lively paint : Eastern decorative art, English aestheticism, and consumer culture 1862-1900. PhD thesis, University of Warwick.
West, John Peter (2011) Dryden and enthusiasm. PhD thesis, University of Warwick.
White, Troy Nelson (2010) The Gothic threshold of Sabine Baring-Gould : a study of the Gothic fiction of a Victorian squarson. PhD thesis, University of Warwick.
Webb, Andrew (Andrew S.) (2010) 'His country...not the country he had fought for' : British literatures and world lit. theory : the case of Edward Thomas. PhD thesis, University of Warwick.
Wells, Sherah Kristen (2009) 'Another world,/its walls are thin': psychosis and Catholicism in the texts of Antonia White and Emily Holmes Coleman. PhD thesis, University of Warwick.
Wallbank, Adrian J. (2008) Political, religious, and philosophical mentoring of the Romantic period : the dialogue genre. PhD thesis, University of Warwick.
Wood, Madeleine Alice (2008) Victorian familial enigmas: inheritance and influence. PhD thesis, University of Warwick.
Westall, Claire Louise (2007) What should we know of cricket who only England know? : cricket and its heroes in English and Caribbean literature. PhD thesis, University of Warwick.
Wong, Hiu Wing (2006) "Talk-stories" in the fictions of Maxine Hong Kingston and Amy Tan. PhD thesis, University of Warwick.
Weller, Saranne Esther Elizabeth (2001) 'Written with a Mrs Stowe's feeling' : Uncle Tom's cabin and the paradigms of Southern authorship in the anti-Tom tradition, 1852-1902. PhD thesis, University of Warwick.
Wang, Nian En (1992) The xing : a comparative approach to Chinese theories of the literary symbolic. PhD thesis, University of Warwick.
Webster, Duncan (1984) Representing the economy and the economies of representation : readings in the fiction and criticism of Henry James. PhD thesis, University of Warwick.
Wheale, John William (1983) Redemption in the work of Francis Stuart. PhD thesis, University of Warwick.
Yoon, Jaewon (2022) Post-millennial American and British finance-crisis fiction. PhD thesis, University of Warwick.
Yiannitsaros, Christopher (2016) Deadly domesticity : Agatha Christie's 'middlebrow' Gothic, 1930-1970. PhD thesis, University of Warwick.
Yoon, Sun Kyoung (2011) (Re)-constructing Homer : English translations of the Iliad and Odyssey between 1850 and 1950. PhD thesis, University of Warwick.
Yun, Hunam (2010) Appropriations of Irish drama by modern Korean nationalist theatre : a focus on the influence of Sean O'Casey in a colonial context. PhD thesis, University of Warwick.
Email us: [email protected] Contact Details About Us
From admission to dissertation. Tips on making the PhD journey happy, productive and successful
How to Choose a PhD Research Topic in English Literature
To pick a right topic for research in English Literature during PhD is something a huge task. There are many topics out there for a good research. Here are my tips on how to rightly choose a PhD research topic in English Literature
Choose the right poet or author that interests your topic.
Ask PhD. supervisor the relevance of the poet to research.
Search for some areas of research taken in the past.
Choose a new topic that was not researched in the past.
Check if sufficient Primary Sources are available or not.
Try to take help from professors around you.
Buy some books that are relevant to English Literature.
Read for some days about the research topic.
Read more literary theories and apply them to your PhD topic.
The proven way to choose a research topic in English Literature is to ask your professor on what they have researched upon while they had been doing their Ph.D. After this, you have to search for new trending topics at the present time. If someone has got an award or Nobel prize, Take that person and it is always best. Every year there are awards given to the authors who contributed well to English Literature. Choose a topic from them.
First, choose the right author to research
You're about to choose an author to research for your Ph.D. in English literature. This is important and so you should take your time doing. You want to ensure the author is someone who is interesting and intriguing for everyone in the literary academic world. The words of the author need to be words that will make you think, question and analyze.
Start off broadly, looking at a number of authors. Slowly narrow down your search. You need to connect to the author – how is his or her work significant, why does it appeal to you, will it appeal to academics, is there enough to write on, and is he or she relevant. Look at how much work he or she has written and made quite sure you can get your hands on the books.
Relevance is important. We live in a time where gender is a top priority, as is history, politics, art, feminism, sexism, the way stories are told and who tells them. Your Ph.D. is going to be based on this author. His or her words need to be relevant, perhaps controversial and significant. This author needs to be engaging and someone whose work you can engage with.
Learn more about the books of the author
As an academic, reading and research are the two most important thing you are going to do. You need to read as much as you possibly can, not just on the author of your choice, but all the books written by the author of your choice. Reading is something that you learn from but also something that stimulates you and gives you your own writing style.
The more you can learn about the author, the better you can come up with a research topic in English literature. Read as many of his or books as possible, but also, read books or articles that have been written about the author. After a while, you will start to feel like you know and understand the author. This is what you want. The more you read, the more knowledgeable you become, in every aspect.
If you cannot find the books – some may be obscure – spend time in libraries. Libraries are in fact very conducive to writing a Ph.D. – something about the bookshelves, space, the solitude and of course, the history. Remember, you want to find angles or information on the author that is new. Look online, look in libraries and don't feel shy to ask your lecturers if they have books for you to borrow.
Learn more about the author's personal life
You may already know that what an author writes about does not have to reflect his or her personal life. Which means when you are researching an author, you do not only want to learn about his or her written words? These words are important. But so are their personal words. Personal lives give you a good insight into the author too. If he or she had children, did they work alone, how did they die?
When we say personal words, we also mean personal life. Because the written word is different to the 'living word', an author can have many personas. Perhaps they write about sexuality in a very open way yet in real life, are deeply conservative. This makes for an interesting Ph.D. Knowing how the author lived out her personal life is very important.
You are going to have to delve into realms of information to learn about an author's personal life. This is going to be interesting for you, and for your reader. In today's world of fake news, you also need to be very careful. Double check your sources, always, to ensure you are getting and then choosing out the correct information. Read, and then read some more.
Read thoroughly all the novels for ten days
This may seem extreme to you, but we have already said that a successful Ph.D in English Literature is about reading and research. You've chosen your author and you've written out a list of his or her books. Now, you are going to curl up in a corner somewhere, or at your desk, and read. We've already said it but the more you read, the more you learn.
Spend the next ten days reading. This way you are immersing yourself in the author's words, subjects, feelings, emotions, history, religion, characters, sexuality, gender and more. The more you read, the more you will start to understand your chosen author and to feel and think the way the author did or does. Remember, reading not only educates you, but it also inspires you.
Make notes as you read. Choose a pen or highlighter and highlight those passages that make you really think. Cross-reference paragraphs, characters, emotions or metaphors. Take note of anything you find important or astonishing or unusual or surprising. Go back to your notes. Your very Ph.D. may relate to your first few notes. Keep all your reading material too; one day you are going to need it. All Ph.D. students seem to buy new bookshelves!
Write down the summaries on your own
The best way to understand something, and to remember something, is to write. The more you write, the easier things will stick in your head. Read a book, or a few chapters, and then write your own summaries. Chances are your time is limited, which is why summaries are good. Also, when you write a summary, things start becoming clearer and you may have an epiphany.
If the book you are reading has 15 chapters, perhaps summarize after every chapter. This is a personal choice – and of course, it depends on the books – but more summaries are better than less. Summarize in your own words and you will find that through summaries, you find your own style too. Cross-reference your summaries to the books you are reading.
When we say write, you may enjoy writing and you may enjoy typing. This is personal. Academics can generally be seen in front of their computers, hammering away at their keyboards. Type if you like, but sometimes writing with a pen and paper can actually get your creative juices flowing in a different way. Writing makes you think and gives you the ability to see things in a fresh way too. Always write, as much as you can.
Take a course on literary theories
There are many online literary theory courses that you can choose and we would suggest you sign up for one. The literary theory may seem academic and overwhelming but once you understand it, you're on your way to writing a successful and highly revered Ph.D. Take a look and see how many prestigious universities offer courses on literary theory. That way you will see how important it is to do one.
A literary theory course will change the way you think about language, literature, society, and identity. A course will help you hone your critical reading skills and to understand theoretical terms such as postcolonialism, deconstruction, and Marxist criticism. A literary theory course will arm you with all the skills that you will need to dissect, criticize, analyze and understand your author, subject or topic you are researching.
There are many literary theory courses and you need to find one that will help you with your subject. A literary theory course will help you understand how you should approach literature, criticism verse theory, structure, analysis, and psycho-analysis of the subject and the author. You can choose to do one literary theory course and do it in your own time. There are many online courses; do one for a successful Ph.D.
Learn to relate those theories to each other
You're writing a Ph.D. which is a huge step. You are going to bring in various literary theories which means not only do you need to understand the various literary theories, but you need to know how they all relate to one another. For a Ph.D. to be successful, you need to discuss, analyze, criticize and be open for debate. You also need to be open to criticism.
Take a look at the various literary theories. There are traditional literary theories and also formalism and new criticism. There are Marxism and critical theory and then there's structuralism and post-structuralism. You are likely comfortable with some theories, and others not so much. Remember, fellow academics are going to question your theories and criticize you. Criticism is not always bad. It is academic criticism and it is there for a reason. Your research needs to be complete.
Again, a literary theory course can help you. Depending on your subject and author of choice, depends on which theories you will need to bring in. There are others – including new historicity and cultural materialism, ethnic studies and post-colonialism criticism. You need to relate them to one another. A course may help you to pick a good topic for PhD English literature.
Now think about how the author followed theories in novels
It's important to note that in the academic world there are often many complex perspectives regarding literary theories. You need to read about your chosen author and have a look at how he or she followed literary theories in their books. Was there consistency? Was there a specific literary theory that was followed?
Sometimes the theories are simple and easy to follow. Sometimes there is a single theory or theme in a book. Sometimes theories are mixed, or many sides are given. You need to be able to read, review, analyze and understand the theories your author chose to follow. And your research needs to be so good, that fellow academics can analyze too and have brainwave moments from your writing.
Reading needs to be engaging, no matter the kind of reading. It also needs to make you think. Reading should stimulate. Sometimes, more than one theory is applied so that there are conflicting views, ideas, debate, and discussion. Take a look carefully at the author you are researching, their books, and the ideas that are put forward. Do they follow the theories you have been learning about? If so, which one or which ones. Do you have any theories of your own?
Choose one theory that pins your interest
You may find some literary theories more exciting than others. Perhaps post-colonialism is your thing, or Marxist criticism excites you. The trick is not to get too tied down to one theory, too soon. Read, read again, make notes, summarize and review. And look at various literary theories. You are going to find that some theories absolutely fascinate you and others you find irrelevant. Make notes and slowly you will be lead towards the theories that are right for you.
The more you read and make notes, the more one particular theory is going to leap out at you. It may be a slow process and in fact, the slower the better. This means your thinking is going to be clearer, and more critical. Once you find yourself honing in on a certain theory, you will find your direction.
Let's say poststructuralism has caught your interest. You will now start thinking in a different light. You will find yourself coming up with your own theories, perhaps relating theories together, perhaps finding clarity in just the one. Make notes – you may not use them all, but you will find them useful when you start tying everything together. And always, always, theorize.
Jot down what others are researching
If you have not yet decided on your topic, make sure you know what other students are researching, or thinking of researching. You do not want to suddenly find out you are doing the same thing. And you do not want to waste your time. Jot down other people's topics. Jot down any ideas you have and at some point, you will find it all comes together. Wake up and make notes. Sit with fellow researchers and make notes.
The thing about choosing a PhD research topic in English literature is that you constantly need to listen, read, listen to some more, research and keep reading. You also need to open yourself up to the conversation, with other researchers, Ph.D. students, and lecturers. Talk to others, even if your literary topics are different. Or even to make sure that they are different.
The academic world is constantly bouncing ideas off one another. It's important to talk about your ideas, to get feedback on your ideas, and to listen to other people's ideas. Keep a notebook with you at all times and jot down what and how other people are doing their research. You are not going to copy anyone, but you are going to find inspiration and you are going to inspire others.
Don't take already beaten topics
You need to put effort into finding the right PhD topic. This can take time and be agonizing. It may seem like each topic you are choosing has already been taken. Take your time and find a topic that appeals to you, will challenge you and will exit you. Find a topic where you can give new and exciting information too.
Choosing a topic for your PhD in English literature may depend on the literature available, how much time it is going to take you, and also, it the topic worthy of research and investigation. You are going to have to immerse yourself totally in all the literature available on the topic – choose wisely.
Only choose a topic already done if you are going to look at new angles and find different analyses to the ones out there already. Only choose a topic that you are pretty sure will become clear to you, as you research, and therefore clear to others too. You can choose a topic that is interesting to you, and been done before, as long as you have a new and exciting way from which to write.
Be creative and choose at least 5 topics randomly
Most students will look at up to 5 topics before making a decision. It's quite normal to pick a topic, change your mind, pick another one, do some research, put it away, look at a third topic, and so on. This is a good process. You need to be proactive in your decision which means you need to spend time thinking of what you are going to write, and how you are going to write it.
The reason you choose at least 5 research topics in English literature is that you can really find that topic that excites and challenges you. Look at why you would study the topic and what your research would mean to you, and to others. Take your topics to fellow researchers or academics. Ask them for advice. Listen to what people have to say about your topic choices.
You may choose the first topic and have your heart set on it. Perhaps you find little information on it, or even worse, you find too much. The topic may have been over-researched. It is time to move on to your next topic until you settle on the one that is right for you. Don't be hasty in making a choice.
Sit with a literature expert for review of topics
Once you have your list of possible topics for your Ph.D., ask a literature expert to spend some time with you. This could be a professor, lecturer, fellow researcher, or author. Put forward your ideas and ensure you have the correct information on your ideas. Ask for feedback. When you ask for feedback, listen without getting defensive. You have asked for a review of your topics. Listen to the feedback.
A literature expert can be someone you know but it doesn't have to be. If you know about a specialist in your area of interest, ask for a meeting. And remember, you can also approach a professional organization and ask to chat. Fellow academics are generally happy to help. You can find fellow academics at your university but you are also free to chat with academics at other learning institutions.
Finally, use the Internet. You can find a variety of sources online that will answer any questions you may have regarding your proposed topic. You will be able to get ideas online about your proposed topics, and if they can work, if they have been done, if you are on the right path, and if there is interest.
Consult 5 English teachers and show the topics
You are choosing a PhD research topic in English literature and so it makes sense for you to discuss your various topics with an English teacher. You are taking to the very people who are going to have an interest in your ideas and you will find good English teachers are eager to talk to you. You will find teachers at your own place of learning, but you can also ask for meetings with teachers you don't know but are expert in their field.
Tell them about your ideas. Ask them for feedback, what they think and if they would advise you to do the proposed topic. Ask if they think your topic has good potential and if it could become a dissertation. Ask them what they know about the topic and if they feel it would be significant. Listen carefully to the advice you are given.
You want your topic to uncover new information. You might think you have new information, but experienced English teachers may know differently. Chat with them, listen to them more important, and ask for their honest opinions. The academic world is an inclusive one and experts are going, to be honest with you. Listen to them.
Get the topic automatically suggested by your teachers
Choosing a Ph.D. topic in English literature is no easy task. Your research needs to be significant and helpful to future researchers. It has to be groundbreaking. It has to shed light on topics, or at least offer controversial opinions. It can be really hard to choose a topic, for these reasons. You may find that some of your teachers actually give out topics and this is an easy way to make a choice.
You can go for the topic that is automatically suggested by your teachers. This way you know that the topic is one that is significant and has not been over-researched or over analyzed. Chat with your teacher and ask why they are suggesting the topic. Get their advice.
When you choose a topic for your research, you want to get feedback from people who are 'in the know.' Don't go with the first topic that comes along. Go with a topic that excites you and that you know will be hard work but interesting, creative and challenging too. Go with a topic that is going to have the academic world thinking and questioning, in a good way!
Do not reveal your topic to your friends before joining your PhD
You may think this is not something that should be up for debate but the truth is the academic world is a competitive one. If your idea is fantastic and food for thought and we hope it is, you don't want a fellow student to follow your idea. Rather keep your research topic to yourself until you join your PhD. You don't want your idea stolen, but you also don't want to lose confidence in your idea, especially if you are convinced by it.
The other reason not to reveal your topic in advance is in case of friends brush off your idea. You may think your topic is worthy but somebody may take away your confidence. As long as you have done your research in advance and you feel strongly about your topic, keep it. Always listen to advice given by academics, but be a little more guarded with your friends. Do initially only.
Confidence is necessary when doing a Ph.D. You can drive yourself literally made when you question and the second question what you are doing. Don't let friends or academics second guess you, unless you are asking their opinions. Otherwise, as long as you feel sure, keep going.
Attend various interviews taking the topic
This is a good tip for you when you are deciding about your research topic, but also once you have chosen your research topic. Universities are always having special interest lectures, interviews, workshops and more, and you will find all of these on your topic of interest. When we say interview, we mean an interview, a meeting, and a lecture.
Attend as many interviews as you can. This means you should try and go to all public lecturers or book readings or similar when you have chosen your topic. And if you are still choosing your topic, ask as many experts on the subject as possible to interview and talk to you. Remember; interview a wide range of people before settling on a topic. People are interesting and have interesting ideas – one person will give you something nobody else will have thought of.
One on one interviews or meetings can be the most beneficial thing. You, as the researcher, need to do a lot of listening. An interviewer will guide you in every single way and make you think. If an interviewer can make you think, imagine how one day you are going to make your readers think.
Try to buy novels
Have you ever seen an academic's bookshelves? They are always jam-packed, floor to ceiling, with books. And academics have many bookshelves, not just one. Your research topic is going to be with you for a long time. It's your Ph.D., you are going to read, research, write and defend. It's yours and will be forever.
Buy all the novels and books you need. You are the expert on your subject, the expert on your topic. You need to read everything you can lay your hands on. And print is so much better than online. Take the books with you to bed, to the bath, to your coffee shop. Do more reading
It's also an excellent idea to make a note of all the books you read. You will have a Ph.D. English literature file. Have an index and one of the chapters should include all the books by the author, and all the books you have read on the author. Summarize and make notes on the books. Make notes in the book. Read the book a second time if it really appeals to you.
Do not read novels on the computer
This is a contentious issue because academia is changing. There are two schools of thought – read novels in print or read novels on the computer. Don't do both. The truth is you can do whatever works for you. If you prefer to read online, it is better than not reading at all.
The reason academia says 'do not read novels on the computer' is that they feel you may not retain as much. When you read in print you can make notes easily, highlight certain sentences or chapters, dog ear pages so you remember what to go back to, and also, read at any time.
Books are fantastic, especially in print. You always have them, you don't have to go online to find them, they are real treasures and should be treated as such. And to have a whole range of novels or books on the subject of your thesis is something incredibly special.
Use time properly with some interest
It is very easy, especially in this world with the internet, to be distracted. When you are writing a Ph.D. the one thing you cannot afford is a distraction. You need to use your time properly and be incredibly disciplined. Many academics say when they write a Ph.D., they eat, drink and sleep it.
Let's get back to discipline. Your thesis is going to take you a long time. When you undertake your research topic, think about the time frame that you have. You will need to manage your time well. You need to be well disciplined in giving yourself time to collect data and go through it.
Everyone needs to take a break sometimes. Do things that you enjoy in your free time. But when you are working on your Ph.D. work. Use your time smartly and always be reading, researching or writing. Do this and you will not have any last minute chaos in meeting your deadline.
Make a point to take short notes of ideas
The one thing you always need to have in your bag is a pen and pencil. Otherwise, have a mobile device where you can take notes. Ideas come to people at the strangest of times – when you're taking a walk, sipping coffee, waiting for a friend on the corner. Always write them down.
Likewise, when you attend an interview or a lecture, have your pen and paper handy. Make notes so that you can refer to them and read them. Once you have got home, take your notebook and transfer anything relevant to your PhD folder.
Be aware of the interview or lecture, or meeting that you are in. It may come across as rude if you scribble down every little thing. Be discerning with your notes. Yes, write things down, definitely. But don't write down an entire lecture. Listen, jot down short notes, and always – go over everything afterward.
Do some literary survey what others are interested
Before you choose your literary Ph.D. topic, do a lot of research. Your idea may be an extraordinary one, but what if nobody has any interest in reading it? You want to choose a topic that is interesting and excited and where the academic world will be talking about it.
Ask your lecturers what they think of your topic. Make notes and surveys. You could choose five topics – as suggested earlier – and run a literary survey. Ask lecturers, fellow academics and other students what they think of your topics. Put it in a survey form and see which topic comes out tops.
Look carefully at the results of your survey. If everyone is choosing one topic for a reason, they are probably right. It does not mean they are definitely right though. You can take your survey one step further and find out why they find that particular topic interesting. Then make a decision based on how you feel.
Do not take foolish and irrelevant topics
This is an obvious one, isn't it? Nobody is going to read a PhD, or take it seriously when your top is foolish or irrelevant. We are living in a world where relevance is everything. Whether it does to with gender, feminism, sexism, history, climate change, politics or art – you must be relevant.
Remember, a PhD is something that everyone in the academic world takes seriously. Your research is going to be read by your peers and by peers who you hold in high esteem. You want them to read your work and be wowed by your work. If you are foolish, you lose your chance of being held in high esteem too.
You are going to be spending a long time on your PhD, maybe a year and maybe more. You also want to be interested in what you are doing and not find it a chore. Your research is important, not just for others but for you too. Take the whole thing seriously. PhD studies are serious – you need to be serious too.
Do lots of reading about other areas
You need to read as much as possible when you are writing a PhD. To be honest, you need to read as much as possible at all times. When you read other work, ideas come to you. You learn about style and content by reading. Read anything you can get your hands on. You are going to be writing your PhD. A good writer reads a lot, it is the only way they become a good writer.
When we say you should do a lot of reading, it does not mean you have to only read about matters connected to your particular research. You should read everything you can. Read academic papers, read transcribed interviews, read the newspaper, read novels and read magazines. The more you read, the better you write. Any writer will tell you that.
As a researcher, books are going to become the most important thing in your life. All books are going to become important to you. Keep a book in your bag. Read when you're on the bus, on the train and at home in front of the television. Reading gets our own creative juices flowing, whether academic, fiction or non-fiction. Reading makes you think.
Keep all the collected notes and reading in hand
When you write a PhD you are going to have a ton of material that you need to go through. The first thing you need to do, even before you have chosen a topic, is to open up a PhD file. Get yourself a good one, it's going to be with you for a long time. Make different sections.
Your collected notes are going to be the most important part of your Ph.D.; you are going to refer to them for a very long time. Make sure you have your notes in one section and as you can, cross-references them to your summaries or to chapters or books you are reading. Always go over your notes. You will suddenly read something and go 'oh that makes sense.'
The same goes with all your reading. Keep your reading close by. Wake up in the morning, read. When you go to bed at night, read. The more reading you do, the better. Make notes of all the books you have, and of all the books you still plan to get. Tick them off as you read them. And mostly, always have a copy of your PhD notes and research as you go along. You do not want to lose it.
Popular posts that others are reading now::
How many words per page in apa style format
How to Finish PhD Quickly
19 Simple steps to Write a Research Paper
Top 20 Scopus Indexed Journals in ELT 2021 List (English Language Teaching)
Scopus Indexed Journals in English Literature
Syam Prasad Reddy T
Hello, My name is Syam, Asst. Professor of English and Mentor for Ph.D. students worldwide. I have worked years to give you these amazing tips to complete your Ph.D. successfully. Having put a lot of efforts means to make your Ph.D. journey easier. Thank you for visiting my Ph.D. blog.
You May Also Like
How to Study PhD in Biotechnology in New Zealand
PhD Research Topics In Marketing
Easy Way to Get PhD in India