Thesis and Purpose Statements
Use the guidelines below to learn the differences between thesis and purpose statements
In the first stages of writing, thesis or purpose statements are usually rough or ill-formed and are useful primarily as planning tools.
A thesis statement or purpose statement will emerge as you think and write about a topic. The statement can be restricted or clarified and eventually worked into an introduction.
As you revise your paper, try to phrase your thesis or purpose statement in a precise way so that it matches the content and organization of your paper.
Thesis statements
A thesis statement is a sentence that makes an assertion about a topic and predicts how the topic will be developed. It does not simply announce a topic: it says something about the topic.
Good: X has made a significant impact on the teenage population due to its . . . Bad: In this paper, I will discuss X.
A thesis statement makes a promise to the reader about the scope, purpose, and direction of the paper. It summarizes the conclusions that the writer has reached about the topic.
A thesis statement is generally located near the end of the introduction. Sometimes in a long paper, the thesis will be expressed in several sentences or an entire paragraph.
A thesis statement is focused and specific enough to be proven within the boundaries of the paper. Key words (nouns and verbs) should be specific, accurate, and indicative of the range of research, thrust of the argument or analysis, and the organization of supporting information.
Purpose statements
A purpose statement announces the purpose, scope, and direction of the paper. It tells the reader what to expect in a paper and what the specific focus will be.
Common beginnings include:
"This paper examines . . .," "The aim of this paper is to . . .," and "The purpose of this essay is to . . ."
A purpose statement makes a promise to the reader about the development of the argument but does not preview the particular conclusions that the writer has drawn.
A purpose statement usually appears toward the end of the introduction. The purpose statement may be expressed in several sentences or even an entire paragraph.
A purpose statement is specific enough to satisfy the requirements of the assignment. Purpose statements are common in research papers in some academic disciplines, while in other disciplines they are considered too blunt or direct. If you are unsure about using a purpose statement, ask your instructor.
This paper will examine the ecological destruction of the Sahel preceding the drought and the causes of this disintegration of the land. The focus will be on the economic, political, and social relationships which brought about the environmental problems in the Sahel.
Sample purpose and thesis statements
The following example combines a purpose statement and a thesis statement (bold).
The goal of this paper is to examine the effects of Chile's agrarian reform on the lives of rural peasants. The nature of the topic dictates the use of both a chronological and a comparative analysis of peasant lives at various points during the reform period. . . The Chilean reform example provides evidence that land distribution is an essential component of both the improvement of peasant conditions and the development of a democratic society. More extensive and enduring reforms would likely have allowed Chile the opportunity to further expand these horizons.
For more tips about writing thesis statements, take a look at our new handout on Developing a Thesis Statement.
Writing Process and Structure
This is an accordion element with a series of buttons that open and close related content panels.
Getting Started with Your Paper
Interpreting Writing Assignments from Your Courses
Generating Ideas for Your Paper
Creating an Argument
Thesis vs. Purpose Statements
Developing a Thesis Statement
Architecture of Arguments
Working with Sources
Quoting and Paraphrasing Sources
Using Literary Quotations
Citing Sources in Your Paper
Drafting Your Paper
Introductions
Paragraphing
Developing Strategic Transitions
Conclusions
Revising Your Paper
Peer Reviews
Reverse Outlines
Revising an Argumentative Paper
Revision Strategies for Longer Projects
Finishing Your Paper
Twelve Common Errors: An Editing Checklist
How to Proofread your Paper
Writing Collaboratively
Collaborative and Group Writing
Have a language expert improve your writing
Run a free plagiarism check in 10 minutes, generate accurate citations for free.
Knowledge Base
How to Write a Thesis Statement | 4 Steps & Examples
How to Write a Thesis Statement | 4 Steps & Examples
Published on January 11, 2019 by Shona McCombes . Revised on September 14, 2022 by Eoghan Ryan.
A thesis statement is a sentence that sums up the central point of your paper or essay . It usually comes near the end of your introduction .
Your thesis will look a bit different depending on the type of essay you're writing. But the thesis statement should always clearly state the main idea you want to get across. Everything else in your essay should relate back to this idea.
You can write your thesis statement by following four simple steps:
Start with a question
Write your initial answer
Develop your answer
Refine your thesis statement
Table of contents
What is a thesis statement, placement of the thesis statement, step 1: start with a question, step 2: write your initial answer, step 3: develop your answer, step 4: refine your thesis statement, types of thesis statements, frequently asked questions about thesis statements.
A thesis statement summarizes the central points of your essay. It is a signpost telling the reader what the essay will argue and why.
The best thesis statements are:
Concise: A good thesis statement is short and sweet—don't use more words than necessary. State your point clearly and directly in one or two sentences.
Contentious: Your thesis shouldn't be a simple statement of fact that everyone already knows. A good thesis statement is a claim that requires further evidence or analysis to back it up.
Coherent: Everything mentioned in your thesis statement must be supported and explained in the rest of your paper.
The thesis statement generally appears at the end of your essay introduction or research paper introduction .
The spread of the internet has had a world-changing effect, not least on the world of education. The use of the internet in academic contexts and among young people more generally is hotly debated. For many who did not grow up with this technology, its effects seem alarming and potentially harmful. This concern, while understandable, is misguided. The negatives of internet use are outweighed by its many benefits for education: the internet facilitates easier access to information, exposure to different perspectives, and a flexible learning environment for both students and teachers.
Here's why students love Scribbr's proofreading services
Discover proofreading & editing
You should come up with an initial thesis, sometimes called a working thesis , early in the writing process . As soon as you've decided on your essay topic , you need to work out what you want to say about it—a clear thesis will give your essay direction and structure.
You might already have a question in your assignment, but if not, try to come up with your own. What would you like to find out or decide about your topic?
For example, you might ask:
After some initial research, you can formulate a tentative answer to this question. At this stage it can be simple, and it should guide the research process and writing process .
Now you need to consider why this is your answer and how you will convince your reader to agree with you. As you read more about your topic and begin writing, your answer should get more detailed.
In your essay about the internet and education, the thesis states your position and sketches out the key arguments you'll use to support it.
The negatives of internet use are outweighed by its many benefits for education because it facilitates easier access to information.
In your essay about braille, the thesis statement summarizes the key historical development that you'll explain.
The invention of braille in the 19th century transformed the lives of blind people, allowing them to participate more actively in public life.
A strong thesis statement should tell the reader:
Why you hold this position
What they'll learn from your essay
The key points of your argument or narrative
The final thesis statement doesn't just state your position, but summarizes your overall argument or the entire topic you're going to explain. To strengthen a weak thesis statement, it can help to consider the broader context of your topic.
These examples are more specific and show that you'll explore your topic in depth.
Your thesis statement should match the goals of your essay, which vary depending on the type of essay you're writing:
In an argumentative essay , your thesis statement should take a strong position. Your aim in the essay is to convince your reader of this thesis based on evidence and logical reasoning.
In an expository essay , you'll aim to explain the facts of a topic or process. Your thesis statement doesn't have to include a strong opinion in this case, but it should clearly state the central point you want to make, and mention the key elements you'll explain.
A thesis statement is a sentence that sums up the central point of your paper or essay . Everything else you write should relate to this key idea.
The thesis statement is essential in any academic essay or research paper for two main reasons:
It gives your writing direction and focus.
It gives the reader a concise summary of your main point.
Without a clear thesis statement, an essay can end up rambling and unfocused, leaving your reader unsure of exactly what you want to say.
Follow these four steps to come up with a thesis statement :
Ask a question about your topic .
Write your initial answer.
Develop your answer by including reasons.
Refine your answer, adding more detail and nuance.
The thesis statement should be placed at the end of your essay introduction .
Cite this Scribbr article
If you want to cite this source, you can copy and paste the citation or click the "Cite this Scribbr article" button to automatically add the citation to our free Citation Generator.
McCombes, S. (2022, September 14). How to Write a Thesis Statement | 4 Steps & Examples. Scribbr. Retrieved March 2, 2023, from https://www.scribbr.com/academic-essay/thesis-statement/
Is this article helpful?
Shona McCombes
Other students also liked, how to write an essay introduction | 4 steps & examples, how to write topic sentences | 4 steps, examples & purpose, academic paragraph structure | step-by-step guide & examples, what is your plagiarism score.
Thesis Statements
What this handout is about.
This handout describes what a thesis statement is, how thesis statements work in your writing, and how you can craft or refine one for your draft.
Introduction
Writing in college often takes the form of persuasion—convincing others that you have an interesting, logical point of view on the subject you are studying. Persuasion is a skill you practice regularly in your daily life. You persuade your roommate to clean up, your parents to let you borrow the car, your friend to vote for your favorite candidate or policy. In college, course assignments often ask you to make a persuasive case in writing. You are asked to convince your reader of your point of view. This form of persuasion, often called academic argument, follows a predictable pattern in writing. After a brief introduction of your topic, you state your point of view on the topic directly and often in one sentence. This sentence is the thesis statement, and it serves as a summary of the argument you'll make in the rest of your paper.
What is a thesis statement?
A thesis statement:
tells the reader how you will interpret the significance of the subject matter under discussion.
is a road map for the paper; in other words, it tells the reader what to expect from the rest of the paper.
directly answers the question asked of you. A thesis is an interpretation of a question or subject, not the subject itself. The subject, or topic, of an essay might be World War II or Moby Dick; a thesis must then offer a way to understand the war or the novel.
makes a claim that others might dispute.
is usually a single sentence near the beginning of your paper (most often, at the end of the first paragraph) that presents your argument to the reader. The rest of the paper, the body of the essay, gathers and organizes evidence that will persuade the reader of the logic of your interpretation.
If your assignment asks you to take a position or develop a claim about a subject, you may need to convey that position or claim in a thesis statement near the beginning of your draft. The assignment may not explicitly state that you need a thesis statement because your instructor may assume you will include one. When in doubt, ask your instructor if the assignment requires a thesis statement. When an assignment asks you to analyze, to interpret, to compare and contrast, to demonstrate cause and effect, or to take a stand on an issue, it is likely that you are being asked to develop a thesis and to support it persuasively. (Check out our handout on understanding assignments for more information.)
How do I create a thesis?
A thesis is the result of a lengthy thinking process. Formulating a thesis is not the first thing you do after reading an essay assignment. Before you develop an argument on any topic, you have to collect and organize evidence, look for possible relationships between known facts (such as surprising contrasts or similarities), and think about the significance of these relationships. Once you do this thinking, you will probably have a "working thesis" that presents a basic or main idea and an argument that you think you can support with evidence. Both the argument and your thesis are likely to need adjustment along the way.
Writers use all kinds of techniques to stimulate their thinking and to help them clarify relationships or comprehend the broader significance of a topic and arrive at a thesis statement. For more ideas on how to get started, see our handout on brainstorming .
How do I know if my thesis is strong?
If there's time, run it by your instructor or make an appointment at the Writing Center to get some feedback. Even if you do not have time to get advice elsewhere, you can do some thesis evaluation of your own. When reviewing your first draft and its working thesis, ask yourself the following :
Do I answer the question? Re-reading the question prompt after constructing a working thesis can help you fix an argument that misses the focus of the question. If the prompt isn't phrased as a question, try to rephrase it. For example, "Discuss the effect of X on Y" can be rephrased as "What is the effect of X on Y?"
Have I taken a position that others might challenge or oppose? If your thesis simply states facts that no one would, or even could, disagree with, it's possible that you are simply providing a summary, rather than making an argument.
Is my thesis statement specific enough? Thesis statements that are too vague often do not have a strong argument. If your thesis contains words like "good" or "successful," see if you could be more specific: why is something "good"; what specifically makes something "successful"?
Does my thesis pass the "So what?" test? If a reader's first response is likely to  be "So what?" then you need to clarify, to forge a relationship, or to connect to a larger issue.
Does my essay support my thesis specifically and without wandering? If your thesis and the body of your essay do not seem to go together, one of them has to change. It's okay to change your working thesis to reflect things you have figured out in the course of writing your paper. Remember, always reassess and revise your writing as necessary.
Does my thesis pass the "how and why?" test? If a reader's first response is "how?" or "why?" your thesis may be too open-ended and lack guidance for the reader. See what you can add to give the reader a better take on your position right from the beginning.
Suppose you are taking a course on contemporary communication, and the instructor hands out the following essay assignment: "Discuss the impact of social media on public awareness." Looking back at your notes, you might start with this working thesis:
Social media impacts public awareness in both positive and negative ways.
You can use the questions above to help you revise this general statement into a stronger thesis.
Do I answer the question? You can analyze this if you rephrase "discuss the impact" as "what is the impact?" This way, you can see that you've answered the question only very generally with the vague "positive and negative ways."
Have I taken a position that others might challenge or oppose? Not likely. Only people who maintain that social media has a solely positive or solely negative impact could disagree.
Is my thesis statement specific enough? No. What are the positive effects? What are the negative effects?
Does my thesis pass the "how and why?" test? No. Why are they positive? How are they positive? What are their causes? Why are they negative? How are they negative? What are their causes?
Does my thesis pass the "So what?" test? No. Why should anyone care about the positive and/or negative impact of social media?
After thinking about your answers to these questions, you decide to focus on the one impact you feel strongly about and have strong evidence for:
Because not every voice on social media is reliable, people have become much more critical consumers of information, and thus, more informed voters.
This version is a much stronger thesis! It answers the question, takes a specific position that others can challenge, and it gives a sense of why it matters.
Let's try another. Suppose your literature professor hands out the following assignment in a class on the American novel: Write an analysis of some aspect of Mark Twain's novel Huckleberry Finn. "This will be easy," you think. "I loved Huckleberry Finn!" You grab a pad of paper and write:
Mark Twain's Huckleberry Finn is a great American novel.
You begin to analyze your thesis:
Do I answer the question? No. The prompt asks you to analyze some aspect of the novel. Your working thesis is a statement of general appreciation for the entire novel.
Think about aspects of the novel that are important to its structure or meaning—for example, the role of storytelling, the contrasting scenes between the shore and the river, or the relationships between adults and children. Now you write:
In Huckleberry Finn, Mark Twain develops a contrast between life on the river and life on the shore.
Do I answer the question? Yes!
Have I taken a position that others might challenge or oppose? Not really. This contrast is well-known and accepted.
Is my thesis statement specific enough? It's getting there–you have highlighted an important aspect of the novel for investigation. However, it's still not clear what your analysis will reveal.
Does my thesis pass the "how and why?" test? Not yet. Compare scenes from the book and see what you discover. Free write, make lists, jot down Huck's actions and reactions and anything else that seems interesting.
Does my thesis pass the "So what?" test? What's the point of this contrast? What does it signify?"
After examining the evidence and considering your own insights, you write:
Through its contrasting river and shore scenes, Twain's Huckleberry Finn suggests that to find the true expression of American democratic ideals, one must leave "civilized" society and go back to nature.
This final thesis statement presents an interpretation of a literary work based on an analysis of its content. Of course, for the essay itself to be successful, you must now present evidence from the novel that will convince the reader of your interpretation.
Works consulted
We consulted these works while writing this handout. This is not a comprehensive list of resources on the handout's topic, and we encourage you to do your own research to find additional publications. Please do not use this list as a model for the format of your own reference list, as it may not match the citation style you are using. For guidance on formatting citations, please see the UNC Libraries citation tutorial . We revise these tips periodically and welcome feedback.
Anson, Chris M., and Robert A. Schwegler. 2010. The Longman Handbook for Writers and Readers , 6th ed. New York: Longman.
Lunsford, Andrea A. 2015. The St. Martin's Handbook , 8th ed. Boston: Bedford/St Martin's.
Ramage, John D., John C. Bean, and June Johnson. 2018. The Allyn & Bacon Guide to Writing , 8th ed. New York: Pearson.
Ruszkiewicz, John J., Christy Friend, Daniel Seward, and Maxine Hairston. 2010. The Scott, Foresman Handbook for Writers , 9th ed. Boston: Pearson Education.
Make a Gift
Purdue Online Writing Lab College of Liberal Arts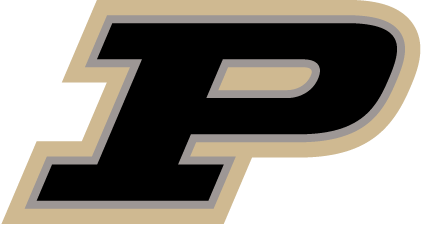 Tips and Examples for Writing Thesis Statements

Welcome to the Purdue OWL
This page is brought to you by the OWL at Purdue University. When printing this page, you must include the entire legal notice.
Copyright ©1995-2018 by The Writing Lab & The OWL at Purdue and Purdue University. All rights reserved. This material may not be published, reproduced, broadcast, rewritten, or redistributed without permission. Use of this site constitutes acceptance of our terms and conditions of fair use.
This resource provides tips for creating a thesis statement and examples of different types of thesis statements.
Tips for Writing Your Thesis Statement
1. Determine what kind of paper you are writing:
An analytical paper breaks down an issue or an idea into its component parts, evaluates the issue or idea, and presents this breakdown and evaluation to the audience.
An expository (explanatory) paper explains something to the audience.
An argumentative paper makes a claim about a topic and justifies this claim with specific evidence. The claim could be an opinion, a policy proposal, an evaluation, a cause-and-effect statement, or an interpretation. The goal of the argumentative paper is to convince the audience that the claim is true based on the evidence provided.
If you are writing a text that does not fall under these three categories (e.g., a narrative), a thesis statement somewhere in the first paragraph could still be helpful to your reader.
2. Your thesis statement should be specific—it should cover only what you will discuss in your paper and should be supported with specific evidence.
3. The thesis statement usually appears at the end of the first paragraph of a paper.
4. Your topic may change as you write, so you may need to revise your thesis statement to reflect exactly what you have discussed in the paper.
Thesis Statement Examples
Example of an analytical thesis statement:
The paper that follows should:
Explain the analysis of the college admission process
Explain the challenge facing admissions counselors
Example of an expository (explanatory) thesis statement:
Explain how students spend their time studying, attending class, and socializing with peers
Example of an argumentative thesis statement:
Present an argument and give evidence to support the claim that students should pursue community projects before entering college
In order to continue enjoying our site, we ask that you confirm your identity as a human. Thank you very much for your cooperation.