Is doing a dissertation necessary?
One of the major pieces of work any student will do is a dissertation, but is it necessary to do a dissertation?
When choosing your final year modules there will be the option to do a 30 CATS dissertation (some departments/ course have made a dissertation compulsory). It can be difficult to know whether you should do a dissertation or not. This blog explains the pros and cons of doing a dissertation and why I am not doing one and why that is ok.
It will provide you with great academic research skills by developing your independent research skills, developing your writing skills and ensuring your voice is heard
Some Masters programmes require you to have a dissertation so if you are thinking of doing further study after you graduate be sure to check whether the course you are interested requires you to have completed a dissertation. By doing a dissertation it will give you more to discuss in an application. If you already know what field of study you would like to do your Masters in it makes sense to do a dissertation in this area
Completing a dissertation can be useful if you wish to go into a particular sector which will value this research, some of my friends who have completed a dissertation have been able to put this on their CV and discuss it at interviews. Dissertations show an employer that you are self-motivated, capable of independent work, considering different perspectives and that you can work on a project and keep developing.
It shows perseverance- there will be highs and lows of writing a dissertation- I am imagine taking the obligatory photo outside your home department/ library holding your final draft is an incredible feeling.
You need to be super passionate about the subject you choose- narrowing down what you would like your topic can have the potential to be very difficult- there may have been something during your degree which has sparked interest or a topic you are interested in but for many people choosing a topic which you must stick with for a year can be incredibly challenging
It is a lot of words- most of my 30 CATS modules normally require 5000 words in total spread over a few essays and exams whereas a dissertation is usually 10,000 words. Think about whether you are someone who leaves things to the last minute if so a dissertation may not be for you- it is a lot of words to write the night before! Although your tutor will be there to support you, the process of writing a dissertation is down to you and you will need to be incredibly motivated.
Why I am not doing a dissertation and why?
I was really undecided on whether to do a dissertation, but I do not think a dissertation is for me and that is ok. There were lots of different modules I was interested in for my final year and doing a dissertation would mean that I would have to give up one. I was also unsure about what my topic would be. This year I took the module Gender and the Law and one of the assessment was an independent piece of work. In my mind, it was like doing a mini-dissertation although it was only 4000 words because there was no lecture on my topic surrogacy. From doing this I learnt that I preferred a more structured form of learning- lecture, reading, seminar then essay- doing a dissertation does not provide the same sort of structure. Thus there are lots of pros and cons of doing a dissertation but it is totally unique to the type of person you are and whether you prefer module learning or independent research. I would recommend the book: Law Dissertations: A Step-by-Step Guide by Laura Lammasniemi- a Professor here at Warwick. My friends who did a law dissertation this year found her book incredibly helpful. I would also recommend watching some of the Warwick vloggers on Our Warwick as they will be able to give you a true insight into what the process of doing a dissertation is truly like.
Leave a comment Cancel reply
or Log in?
You may also like
My favourite thing about my course, BA Modern Languages: Part Two
What Term 2 of Year 2 has taught me
The Importance of Language in the Corporate World
Why Write A Dissertation? Top 10 Reasons
Why write a dissertation? Here are the top ten reasons why it could be your most rewarding college experience.
Dissertations are long academic essays based on independent research, usually due at the end of university courses. You need to write and complete a dissertation to achieve a passing grade in your final year of college. Dissertations require the student to deep-dive into a specific subject while thoroughly answering a question or preposition relating to a topic related to their college course.
According to TopUniversities , the steps to completing a dissertation are as follows:
Defining and outlining a research area with a straightforward question;
Identifying the leading issues;
Sourcing the relevant information;
Assessing its reliability and legitimacy;
Evaluating the evidence on all sides of a debate;
Coming to a well-argued conclusion;
Organizing and presenting the outcomes of your work critically, convincingly, and articulately, following all the guidelines on how to format your essay.
Often, this is the most prolonged, arduous task of a student's academic life. However, it can also be one of the most rewarding.
Top 10 Reasons Your Dissertation Could Be Your Most Rewarding College Experience
1. ignite creativity .
Dissertations allow you to deep-dive into a subject you are genuinely interested in and find a solution to a problem within that area. The challenge of the task also requires you to ignite your creativity while doing so. You can even be creative in terms of what you choose to do your dissertation on.
This point was echoed within this graduate blog from Queen's University Belfast . It reads:
" People… forget that dissertations are a chance for you to explore something that you are really interested in or a problem that you want to solve. You can be really creative and study whatever you would like within your subject. If you think of dissertations in this way, they are less intimidating and can actually be rewarding and even fun ."
2. Prepare For Your Career 
When completing a dissertation, you use several valuable skills within the professional world. This can help build confidence and help you decide whether or not you are on the right career path.
Academic research certainly had that effect on Xavier Laurent of Oxford University . On his bio page for the university, he said: 
"(Research) prepared me for work in the various fields I am interested in, e.g. teaching and learning, experimental psychology, social sciences and physics."
3. Put Your Skills Into Action
Dissertations are usually due at the end of an academic course; it also gives you a chance to use the skills you have gained during your time at university. This is reassuring as it shows you that your work within the college was worthwhile and helped you finish a more significant project.
Siobhán McDermott, who did her dissertation at Trinity College, Dublin , discussed this point of view when writing for the university's website. She wrote:
"The final year dissertation acted as a fantastic opportunity to put into practice the various research skills I had developed throughout the programme."
4. Become a Better Writer
The nature of dissertations means that you are required to write about a given subject for many hours. In doing so, there is a good chance that you will become a better writer. Tegan Farrell is one writer who picked up on this occurrence.
She even wrote a blog about it, entitled 'How My Thesis Made Me a Better Writer .' Here, she discusses how this long-form piece of writing taught her to listen to editors, not procrastinate and be more efficient with her language. In addition, she distills the value of dissertation writing here:
"A 100-page academic thesis sounds like the opposite of short-form online writing, but I was surprised to find the nine months spent crafting mine made me a better writer in every form."
5. Learn Project Management Skills
After you complete your degree or Ph.D., you will probably be looking to take the next step in your professional career. Thankfully, your dissertation has left you with plenty of skills that you will be able to transfer to the next step on your career path.
One invaluable talent that you will have is the ability to manage projects. This point is discussed in a blog by the London School of Economics .  It reads:
"If you've managed… a large piece of work like a dissertation, then you can manage a project at work… Project management is shorthand for a huge range of skills, including time management, working alone, team work, communication, and perseverance". 
6. Grow Your Passion
You've probably heard the saying, "if you love what you do, you will never work a day." Of course, the sentiment behind this is that if you are working on a passion project, it won't feel like work. This is as true in academia as it is anywhere else. That is one of the key reasons your dissertation must focus on an area you are genuinely interested in.
This point is made on Academics.com , where they state:
"Find a topic that you can get excited about. After all, it will be a constant companion during lonely hours in the archive or lab, on your desk or in the classroom. The topic of your dissertation will probably occupy your mind on the weekends as well. Good dissertations develop over the years and are written by people who burn for whatever it is they are writing about."
If you focus on an area you care about, there is a strong chance that your passion for this topic will grow over the time it takes to write your piece. 
7. Become Calm Under Pressure
Let's go into this with open eyes: there will be times when you are under pressure while writing your dissertation. For example, there will be an impending deadline, you will have writer's block, or you won't know where to go next.
However, if you complete your dissertation, you will know that you can deal with that pressure, which will stand for you. This blog from the London School of Economics summarizes this point. It reads:
"Completing your dissertation means that you can work under pressure and stay calm while managing multiple deadlines. Whether or not you were in the library at 4am sobbing into your notes the day before it due is irrelevant: you completed a large project once, and so that shows you can absolutely do it again!"
8. Enjoy the Editing Process 
Anybody who has ever worked as a writer knows that actual writing is only a portion of your work. It could indeed be argued that editing is just as important.  And that is a point you will understand entirely after writing a dissertation. If you don't believe us, just look at this article in The Guardian . It reads:
"Be prepared to work through two or three drafts, refining your work each time, before you are happy with the end result." 
9. Launchpad to a Career
A dissertation doesn't necessarily have to sit unopened after it's completed and graded. It can be the ticket you need to progress to the next stage of your life or career.
The University of North Carolina at Chapel Hill captures this sentiment well in a piece about dissertations. It reads: "If you take some care in developing your dissertation, the document can be transformed, after graduation, into a book or series of articles to help launch your academic career. Unlike earlier course papers that just received a grade and were shuttled off to a filing cabinet or trash bin, your dissertation can be used and revised for years to come."
10. Complete Your Final Task
The satisfaction from completing your final task at college will be immeasurable, and you need to finish it to pass. Completing a dissertation is often an economic requirement for a university course. That means you will not qualify if you do not complete the dissertation.
So, you might as well enjoy the process and get the most out of it. The question doesn't necessarily have to be "why do a dissertation?" but rather, "what can I gain from doing a dissertation?". Take a positive outlook and relish in the achievements you have completed. Look to the future and be proud of what you have accomplished.
When editing for grammar, we also recommend taking the time to improve the readability score of a piece of writing before publishing or submitting
If you still need help, our guide to grammar and punctuation explains more.
Join over 15,000 writers today
Get a FREE book of writing prompts and learn how to make more money from your writing.
Success! Now check your email to claim your prompts.
There was an error submitting your subscription. Please try again.
View all posts
EN Action Another action
Course Match
What is a Dissertation?
By Sabrina Collier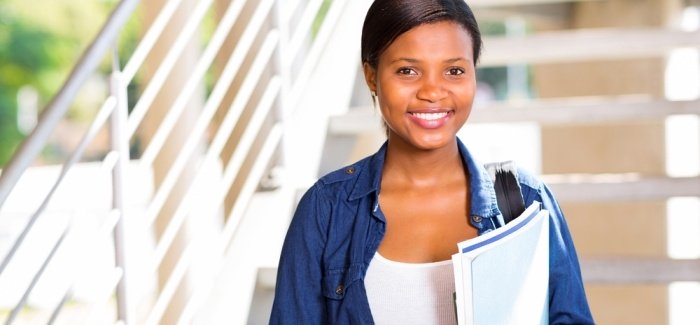 The majority of degrees end with this assignment, but just what is a dissertation?
Sometimes known as a thesis (in some countries, this term is used only for the final assignments of PhD degrees, while in other countries 'thesis' and 'dissertation' are interchangeable), a dissertation is a research project completed as part of an undergraduate or postgraduate degree. Typically, a dissertation allows students present their findings in response to a question or proposition that they choose themselves. The aim of the project is to test the independent research skills students have acquired during their time at university, with the assessment used to help determine their final grade. Although there is usually some guidance from your tutors, the dissertation project is largely independent.
For most students this will be the longest, most difficult and most important assignment completed at university, requiring months of preparation and hard work (the library might become a second home). However, it can also be very rewarding, particularly if you're passionate about your choice of topic. It's therefore definitely a good idea to make sure you choose a subject you're genuinely interested in.
What are the two types of dissertations?
The type of dissertation you complete will vary depending on your course of study. One of the main differences is between empirical and non-empirical dissertations.
Empirical dissertation s are dissertations which involve collecting data, for example in a psychology degree. This may mean putting into practice professional and ethical guidelines when collecting data from members of the public. Empirical dissertations in natural and life science subjects may involve or be entirely centered on laboratory work.
Non-empirical dissertations are based on existing data and arguments in the work of others. This is likely to mean spending a lot of time with your head in a book! In this type of dissertation, you need to make sure you don't just describe what others are saying, but critically analyze the work and explore its practical applications.
Skills you need to show
No matter what type of dissertation you write, and what topic you choose, you'll need to demonstrate the following skills:
Defining and outlining a research area with a clear question
Identifying the leading issues
Sourcing the relevant information
Assessing its reliability and legitimacy
Evaluating the evidence on all sides of a debate
Coming to a well-argued conclusion
Organizing and presenting the outcomes of your work critically, convincingly, and articulately, following all the guidelines on how to format your essay
How long is a dissertation?
The length of a dissertation varies between study level and country, but is generally around 10,000-12,000 words at undergraduate level, 15,000-25,000 words at master's level and up to 50,000 words or more at PhD level.
Oral examinations (vivas)
For some advanced degrees (particularly PhDs) you may need to attend an oral examination, which is known as a viva in some countries (short for viva voce, which is Latin for 'live voice'). The viva will usually start with you giving a short presentation of your work to two or three professors, which is then followed by a questioning/answering period which could last up to two hours.
Don't cheat!
Finally, it pretty much goes without saying, but it's definitely not advisable to pay someone to write your dissertation for you or otherwise cheat in any way. It's not worth the risk, and the dissertation is meant to be your chance to let your skills shine through. However, asking a supervisor, friend or family member to take a look at your dissertation is fine. Your supervisor is on hand to guide you, so don't worry if you need to ask for help.
This article was originally published in January 2016 . It was last updated in January 2023
Want more content like this Register for free site membership to get regular updates and your own personal content feed.
The former Assistant Editor of TopUniversities.com, Sabrina wrote and edited articles to guide students from around the world on a wide range of topics. She has a bachelor's degree in English Literature and Creative Writing from Aberystwyth University and grew up in Staffordshire, UK.
saved this article
Share this Page
Get assisted by higher education experts
Our expert teams can help start your academic journey by guiding you through the application process.
Related Articles Last year
How I found my dream university in the United States

Scholarships around the world for first-generation students
Six tips for choosing the right master's degree for you

How to do a Research Project: 6 Steps
Six great benefits of being a mature medical student
What is a PhD?
Most Shared Last year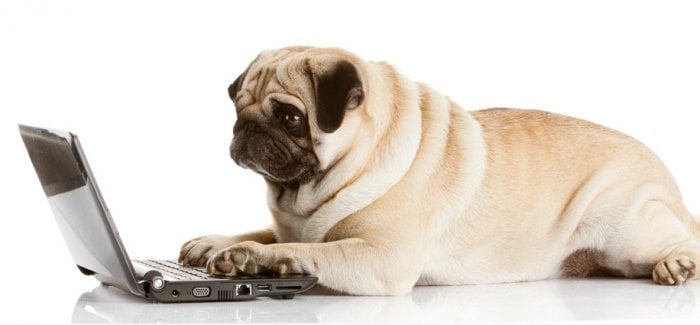 33 useful websites for students
Future Skills You'll Need In Your Career By 2030
7 Time Management Tips for Students
6 reasons to go on a student exchange programme

Types of Master's Degrees
Most read last year.
How much does it cost to study in Canada?
Find your perfect University program with our matching tool
Meet and apply to universities
Connect with peers
Up: Home : Doing a Dissertation in Economics > Should I Do One?
Should I Do One?
Decisions….
Many, if not most, undergraduate economics courses have a dissertation component in the final year. This will be compulsory in many cases – if it is mandatory for you, you should skip this section and move straight on to ' Choosing a title '.
Some economics courses do not have a compulsory dissertation, but allow their students to replace one exam module in their final year for a dissertation. This section runs through the  pros and cons  of choosing a dissertation over another module.
Previous: Doing a Dissertation in Economics – help and guidance
Share this page: Email , Facebook , LinkedIn , Twitter
Choosing a Title
A word about title wording
Searching for inspiration
The nuts and bolts
Your Course
Published by The Economics Network at the University of Bristol . All rights reserved. Feedback: [email protected] Supported by the Royal Economic Society and the Scottish Economic Society
Australia edition
International edition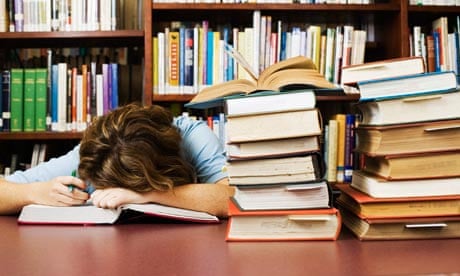 Ten things I wish I'd known before starting my dissertation
The sun is shining but many students won't see the daylight. Because it's that time of year again – dissertation time.
Luckily for me, my D-Day (dissertation hand-in day) has already been and gone. But I remember it well.
The 10,000-word spiral-bound paper squatted on my desk in various forms of completion was my Allied forces; the history department in-tray was my Normandy. And when Eisenhower talked about a "great crusade toward which we have striven these many months", he was bang on.
I remember first encountering the Undergraduate Dissertation Handbook, feeling my heart sink at how long the massive file took to download, and began to think about possible (but in hindsight, wildly over-ambitious) topics. Here's what I've learned since, and wish I'd known back then…
1 ) If your dissertation supervisor isn't right, change. Mine was brilliant. If you don't feel like they're giving you the right advice, request to swap to someone else – providing it's early on and your reason is valid, your department shouldn't have a problem with it. In my experience, it doesn't matter too much whether they're an expert on your topic. What counts is whether they're approachable, reliable, reassuring, give detailed feedback and don't mind the odd panicked email. They are your lifeline and your best chance of success.
2 ) If you mention working on your dissertation to family, friends or near-strangers, they will ask you what it's about, and they will be expecting a more impressive answer than you can give. So prepare for looks of confusion and disappointment. People anticipate grandeur in history dissertation topics – war, genocide, the formation of modern society. They don't think much of researching an obscure piece of 1970s disability legislation. But they're not the ones marking it.
3 ) If they ask follow-up questions, they're probably just being polite.
4 ) Do not ask friends how much work they've done. You'll end up paranoid – or they will. Either way, you don't have time for it.
5 ) There will be one day during the process when you will freak out, doubt your entire thesis and decide to start again from scratch. You might even come up with a new question and start working on it, depending on how long the breakdown lasts. You will at some point run out of steam and collapse in an exhausted, tear-stained heap. But unless there are serious flaws in your work (unlikely) and your supervisor recommends starting again (highly unlikely), don't do it. It's just panic, it'll pass.
6 ) A lot of the work you do will not make it into your dissertation. The first few days in archives, I felt like everything I was unearthing was a gem, and when I sat down to write, it seemed as if it was all gold. But a brutal editing down to the word count has left much of that early material at the wayside.
7 ) You will print like you have never printed before. If you're using a university or library printer, it will start to affect your weekly budget in a big way. If you're printing from your room, "paper jam" will come to be the most dreaded two words in the English language.
8 ) Your dissertation will interfere with whatever else you have going on – a social life, sporting commitments, societies, other essay demands. Don't even try and give up biscuits for Lent, they'll basically become their own food group when you're too busy to cook and desperate for sugar.
9 ) Your time is not your own. Even if you're super-organised, plan your time down to the last hour and don't have a single moment of deadline panic, you'll still find that thoughts of your dissertation will creep up on you when you least expect it. You'll fall asleep thinking about it, dream about it and wake up thinking about. You'll feel guilty when you're not working on it, and mired in self-doubt when you are.
10 ) Finishing it will be one of the best things you've ever done. It's worth the hard work to know you've completed what's likely to be your biggest, most important, single piece of work. Be proud of it.
Blogging students
Higher education
Advice for students
Most viewed
Is a dissertation worth doing?
Scroll to see replies
Patient with Factor V Leiden mutation thrombophilia
How to make friends in a new town?
Physician associate at St George's University
The daily Wordle puzzle thread!
Life after uni as a NQSW
Official LSE Postgraduate Applicants 2023 Thread
Young Regrets?
How old was it when you lost your virginity
Oxford Postgraduate Offer Holders 2023
Any other mature students starting in edge hill come september
crush knows that i like him?
Zodiac signs
Official Cambridge Postgraduate Applicants 2023 Thread
Paper 2 Question 5 Exam Practice
Official: University of Cardiff A100 Applicant and Offer Holder thread 2023 Entry
Official Oxford 2023 Postgraduate Applicants Thread
What fashion
London Met 999 call handler role
Oxford for music?
CTAM: Count to a million (Part 78)
Alevel Maths help
Breakfast items hurt/heal game!
I was accepted to all of my choices with no A-Levels at 17.
Clearing Uni
Which frame should I get with this prescription?
Can you be caught speeding by back of parked police car with no lights, shut windows?
🌼🍉 Brownies, books and planning a wedding - your favourite fiancés' 2nd blog 🍉🌼
Official University of the Arts London 2023 Applicants Thread
Nausea from not eating enough today is that normal?
Durham or Warwick PPE and as a place to live?
Math with Econ/Math and Econ offer holders
Hypothetical Scenario: If a billionaire wanted to help his cousin be successful
Official Thread: (Undergraduate) Medicine 2023 Entry
Self teaching AS or A-Level FM
Why do states fail?
Official: University of Glasgow A100 2023 Entry Applicants and Offer Holders thread
Newcastle University (NCL) Accommodation chat thread and FAQ
Are some men doomed to be alone?
Official: Hull York Medical School A100 2023 Entry Applicants and Offer Holders
uni Leeds Nottingham bath
Is it too late for me to join societies now?
Decorating my dorm room?
How do you decorate a uni room
Cambridge Sixth Form Law Conference 2023 (CSFLC)
Hate my course and uni, what should I do?
Friends all going to same uni without me
Share your university experience and win an iPhone 14
Dropping out of university, feeling like a failure :/
Failed a core module in my retake year and they want to kick me off. Its not fair!
I got into my dream uni…. But what now
I have been accused I have plagiarised my essay at Uni, but I didn't .
Going to uni at 23...is it the wrong/right decision?
Worried about University Grades :(
Uni packing list
OfS recommends staff-student relationships be either documented or banned
Job while at uni
Why do so few people show up to lectures? What do they do instead?
Academic Misconduct Meeting
how to stay motivated at uni when i have no chance of getting a 1:1
This page has been archived and is no longer being updated regularly.
Degree In Sight
Starting the dissertation
Experts offer tips on picking a topic, conducting a lit review and narrowing your focus.
By MELISSA DITTMANN
gradPSYCH Staff
You've watched other classmates sweating over their dissertation topics, poring over the literature, agonizing over their research design, writing and editing. Now, it's your turn.
But, when and how do you begin?
Ideally, dissertation advisers say, students identify a research interest in the first or second year of their program and then use that general area as a theme throughout their coursework. But students don't need to view that general area as a trajectory of their career. Instead, experts encourage students to view the dissertation as a teaching exercise, in which they learn how to conduct, design and analyze independent research.
So first off, you need a topic.
"The topic is the foundation for everything-with a good topic and research question, you'll be set to go," says Melinda Stoops, PhD, a director of the counseling center at Framingham State College in Framingham, Mass., who has spoken at APA conferences on writing the dissertation.
Experts offer the following advice on tackling these beginning stages of your dissertation-from getting organized to narrowing your topic to identifying your problem and research questions.
Then, take it one chapter at a time, dissertation advisers say.
  PICKING A TOPIC
When deciding your topic, keep in mind that you will undoubtedly spend the next few years immersed in it, says psychologist John Cone, PhD, a professor emeritus at Alliant International University (AIU) and co-author with Sharon Foster, PhD, of " Dissertations and Theses from Start to Finish " (APA, 1993). Cone advises the following steps to pick a topic:
Ask a favorite professor, preferably one active in research, about possible topics.
Read departmental information on the research interests of the faculty to find a topic a faculty member is interested in as well. Consider asking the faculty member to be a part of your dissertation committee, which will help guide you in your research.
Read an empirical paper that interests you and see what future research is suggested in the discussion section.
Think about term papers you enjoyed writing and choose a topic that reflects those interests.
Sift through literature reviews in your areas of interest-such as in the Annual Review of Psychology, Psychological Bulletin and Clinical Psychology Review.
Avoid topics in which you are overly emotionally involved-such as research on depression if you or a family member is depressed. Such emotional elements can interfere with your research, Cone says.
To narrow your focus, identify what within your chosen topic area interests you, says Foster, a psychology professor at AIU. Bounce ideas off a mentor and consult the literature to determine what has been done before, she advises. Also, consider choosing a topic that you've already been exposed to, such as through your master's thesis or a research project.
That's exactly what sixth-year doctoral student Jody Ernst did. Ernst-who is in the University of Texas at Austin's individual differences and evolutionary psychology program-has spent her entire graduate career researching behavioral genetics.
"Selecting the topic sort of fell into place naturally as a product of the research I have been doing for the past five years," Ernst says. In particular, her dissertation investigates the genetic factors that influence problem behavior development over the life span.
"It is helpful to choose a topic that builds upon past work you have done," Ernst says. "I think this makes the process of identifying the big questions much easier because you are already familiar with the relevant literature."
But, make sure you have passion for the topic. Nate Tomcik-a fifth-year doctoral student in the clinical psychology program at the University of Tennessee-has an interest in his research on therapists' views of couples therapy because it allowed him to integrate research with his clinical work with couples.
"My advice would be to not choose a topic that is an unappealing offshoot of your adviser's work or a project that you have lukewarm feelings about in general," Tomcik suggests. "It's important to remember that the dissertation is a marathon, not a sprint, and lukewarm feelings can turn cold quickly.
"If I didn't love my dissertation idea as much as I do, I know it would have been much harder to stay on track and focused," he adds.
  CONDUCTING THE LIT REVIEW
Once you've identified a topic, the next step is to write a review of the literature in the area. The lit review section will include a brief introduction to your topic, introduce key concepts and review the existing literature.
But be prepared: The lit review often is the most difficult part of the dissertation, Foster maintains.
"Sometimes you are going to feel lost and like you don't know where you're going," Foster says. "The reason for that is because you are trying to do several things concurrently-you're trying to learn about this whole field and get a conceptual framework of how to map out this area of research."
But, it's nothing your classes haven't prepared you to take on, Foster says.
Cone and Foster also suggest that students:
Determine how experts in the field have organized their thinking by reading chapters or integrative articles they've written.
Find meta-analyses, journal articles or books on the topic and scan their reference sections for other references.
Identify key journals that cover the topic and scan their table of contents from the past five years for material.
Search electronic bibliographies-such as PsycINFO (which contains nearly 2 million citations of journal articles, books and dissertations in psychology) or the Education Resources Information Center, or ERIC, which offers a database of journal and other education literature.
Identify major authors in the area and search for them by name in databases, such as PsycLIT, to determine if they've written on other related items.
Determine if related research might be published under different keywords.
For example, Foster says in her research on girls' aggression, "aggression" as a keyword didn't cover it. Without trying other keywords, she would have missed key information on "delinquency" and "conduct disorders," which use similar criteria to define the population.
Jennifer Reese-a fourth-year doctoral student in the PsyD program at the University of Denver-used what she calls the "scavenger hunt" approach for her lit review; she scanned reference sections of relevant books and journal articles and then found those referenced sources as well. She is validating the use of Jane Elliott's Blue Eyes Brown Eyes exercise, a behavior training method that uses discrimination against a person's eye color to teach Caucasians about prejudice and oppression. Reese even spoke with Elliott-a retired schoolteacher who created the experiment in the 1960s-to get background on what similar studies had been done.
So how do you know when you've gathered enough for your lit review? "I know when I go to the reference sections, and I'm not finding any new things-when I keep turning up the same things over and over again," Foster says.
  IDENTIFYING THE PROBLEM AND QUESTIONS
Once you feel confident that you've covered the literature, identify the rationale for your study, why it's important and what hasn't been studied about it before, Foster says.
To do that, Cone suggests writing a paragraph or two summarizing the literature review. Then, determine what unresolved issues are identified in the most recently cited studies-and most relevant to your study. Select one of these issues and formulate one or two research questions and associated hypotheses.
When formulating the research question, consider whether you'll be able to recruit enough participants, Stoops says. Ask your dissertation committee-which usually comprises three or four faculty members you choose when you first begin your dissertation-for feedback on whether they believe you'll be able to recruit enough participants or obtain animals, if needed, dissertation advisers suggest.
After her extensive lit review, Ernst was able to pinpoint her research questions for her dissertation on problem behavior development, including: Are there predictable developmental trajectories for problem behaviors? What factors influence the development of problem behaviors for vulnerable individuals across the life span? She identified these questions by finding the gaps within the problem behavior development literature.
Both the statement of the problem and research questions will be lumped in the introduction of your dissertation, which provides an overview of your study. But, while the introduction is sometimes the first chapter in your dissertation, don't feel compelled to have it be the first thing you do, says Framingham State College's Stoops. She didn't write her introduction until after doing her lit review and methodology.
However, Ernst wrote her statement first and then continually added relevant citations as she came upon them.
"Writing the intro first helped me to organize my thoughts about gaps in current research and helped me to identify what new and relevant information I would be adding to this line of research," she says.
  STAYING ON TRACK
Whatever methods you choose, even these beginning stages to your dissertation may seem overwhelming. So treat your dissertation as a job, Cone advises. He suggests committing 10 to 20 hours per week for 12 to 18 months to avoid becoming a casualty to the All But Dissertation (ABD) label. Set specific work hours and choose a specific place to work, he advises.
And tap the guidance of others-such as professors, peers or other mentors-who can help you through the process, Foster adds. (For tips to finding a mentor, see Building mentorships for success .)
"People who are a little ahead of you in the process can be very helpful," Foster says. "They will tell you what they've gone through and normalize your experience and give you leads."
One way to get a peer network for your dissertation: Join the APAGS dissertation listserv . 
Another is taking a class on the dissertation process. That certainly helped Chris Bernuth, a sixth-year counseling psychology doctoral student at University of Missouri-Columbia, to stay on track. The professor's due dates and the class's extra support prevented procrastination, he says.
"Very smart people can become ABD because they procrastinate or think they can write the dissertation in a couple of all-night sessions, and you cannot do that with a dissertation," Foster says.
When Stoops was working on her dissertation, she combated tendencies to procrastinate by setting deadlines with her dissertation chair. One way to set those deadlines, Cone says, is to list each step in chronological order and then use it to create a milestone chart.
And most importantly, Cone says students can be confident about their ability to complete the dissertation.
"After all," he says, "you have made it this far."
The dissertation, start to finish
Letters to the editor.
The University Times
The merits of doing a dissertation, james shaw discusses trinity's unique position of offering undergraduates the chance to do a dissertation and outlines what students can expect from the experience..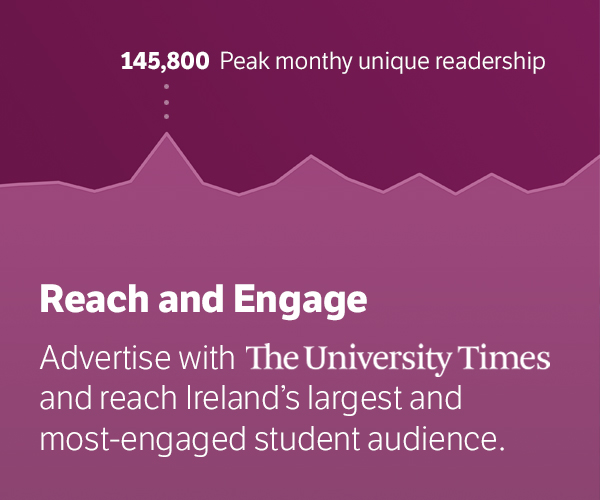 Of the universities in Ireland, Trinity is unique in offering a dissertation to final-year students at undergraduate level. For certain courses, such as French, it is a mandatory component of the degree, whereas for English and European studies, students can choose to do a dissertation or take an extra taught module. Though I would recommend doing it, students who have that choice should consider what they will have to put into a dissertation and what they can expect to gain from it. It may seem like a lot of work, and it is. However, there are also many benefits.
Taken in final year, the dissertation allows you to specialise in an area that you have previously covered in class, providing the opportunity to delve deeper into an area that interests you. The freedom to fully tailor your dissertation and direct your own research distinguishes the dissertation from taught modules. You determine the content, rather than the lecturer. Despite that, you do need to pick an academic supervisor who will guide your work. And so it is important to choose someone whom you get on with and who will be able to make time for you during the year.
Although a lecturer will supervise the dissertation, the student becomes an active researcher, which is valuable experience in the practice of academic inquiry. This very freedom is exciting to some and daunting to others, but taking it in final year ensures that students are already at a high standard. Nonetheless, it typically requires more work than would be needed for taught modules. This is in spite of the varying European Credit Transfers (ECTs) that it counts for, which varies between departments. My own dissertation counts for 10 ECTs, while it counts for 20 in the School of English. Regardless, the workload demands significantly more time than an equivalent module. This is through having to read extensive background material in order to complete the literature review, in some cases apply for research ethics and conduct research, as well as writing 9,000 to 12,000 words.
The freedom to fully tailor your dissertation and direct your own research distinguishes the dissertation from taught modules
Given that the dissertation takes up more work and more time than equally weighted modules, you might ask: why bother? Indeed, the time factor should be considered, but the workload is manageable if you spread it throughout the year. Despite the extra workload, crucially the dissertation ensures you have a piece of work that you can stand over after you graduate. For arts students, the project provides an example of practical application of your knowledge. Added to that, the dissertation shows that you can work independently, manage your time efficiently and communicate effectively. All skills that come in handy once you graduate and employers ask you to prove your competency. If graduate programmes aren't your thing and you wish to pursue further study, the practice of compiling, condensing and analysing data will help you at master's degree level.
While taught modules involve similar skills, the extent of reading, writing and self-direction is a different level of academic rigour. With this in mind, it will involve many moments of caffeinated stress and last-minute tweaks before the due date in early March. By that time I expect to feel a mixture of pride to have it done and relief to have it over. But as an exercise, it distinguishes a Trinity degree from other qualifications, since even some master's degrees do not include a dissertation. In view of that, who could begrudge Trinity graduates their honorary "MA"?
Sign Up to Our Weekly Newsletters
Editors' picks.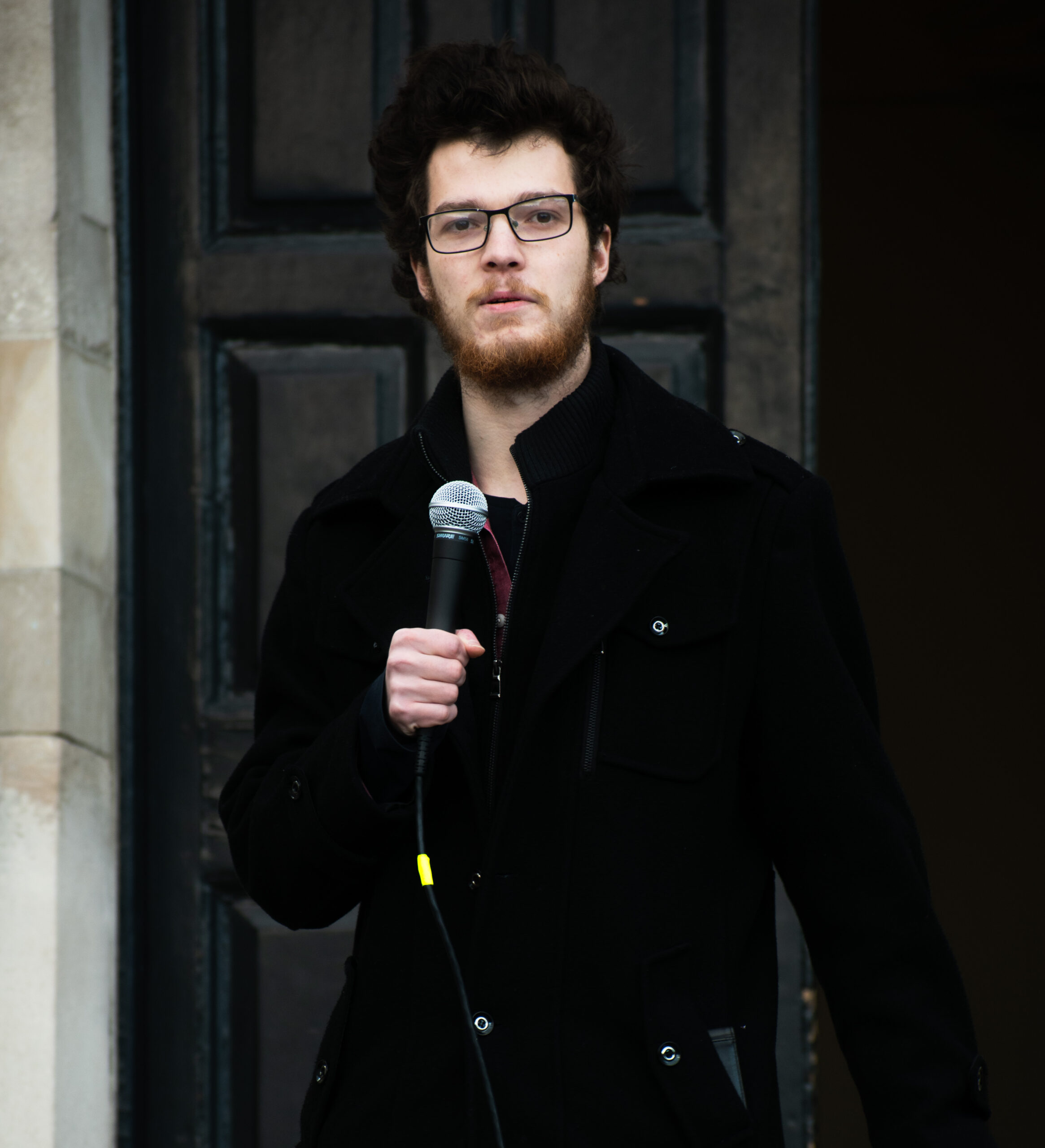 László Molnárfi to be Next Year's TCDSU President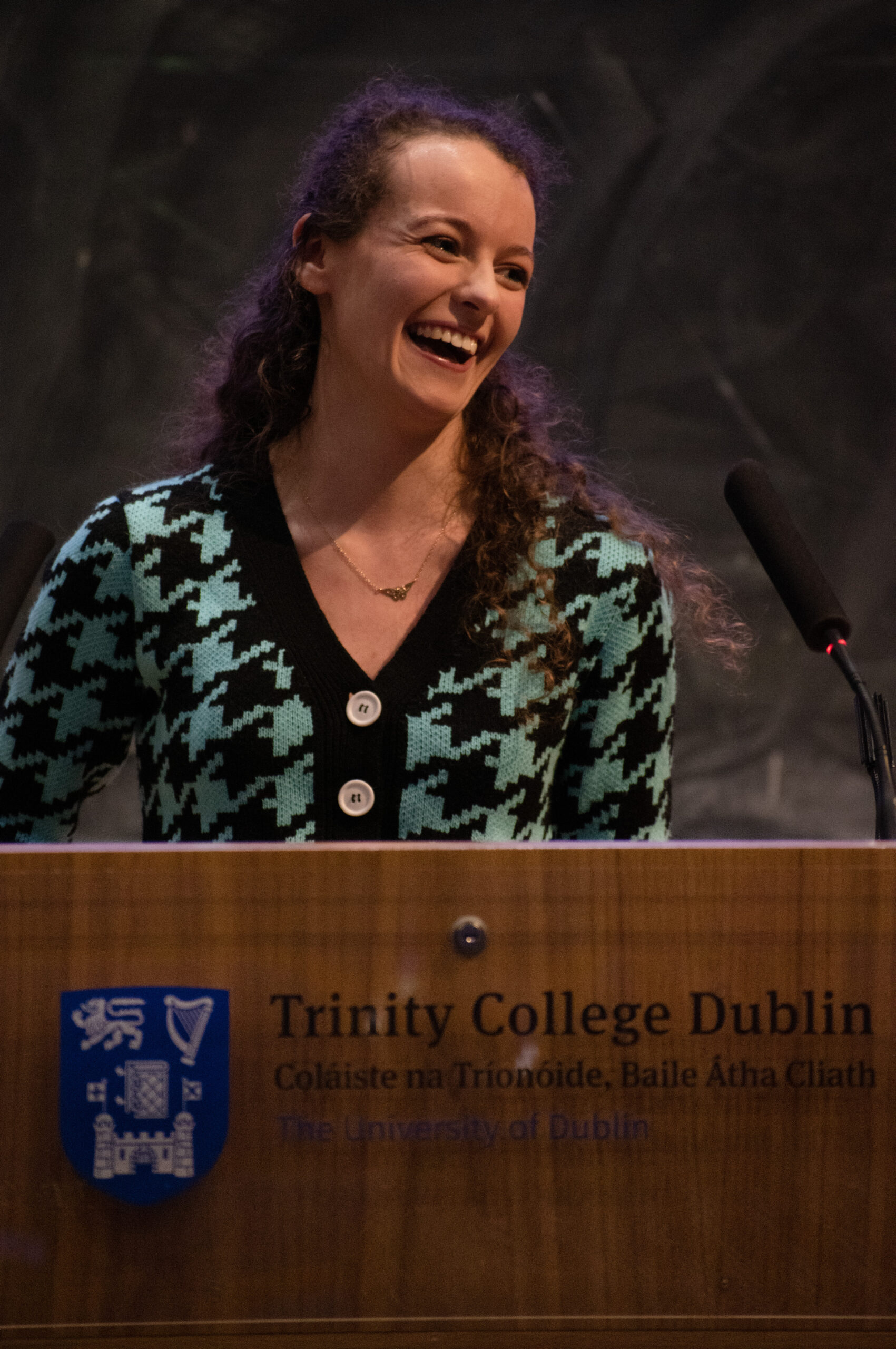 Catherine Arnold Elected TCDSU Education Officer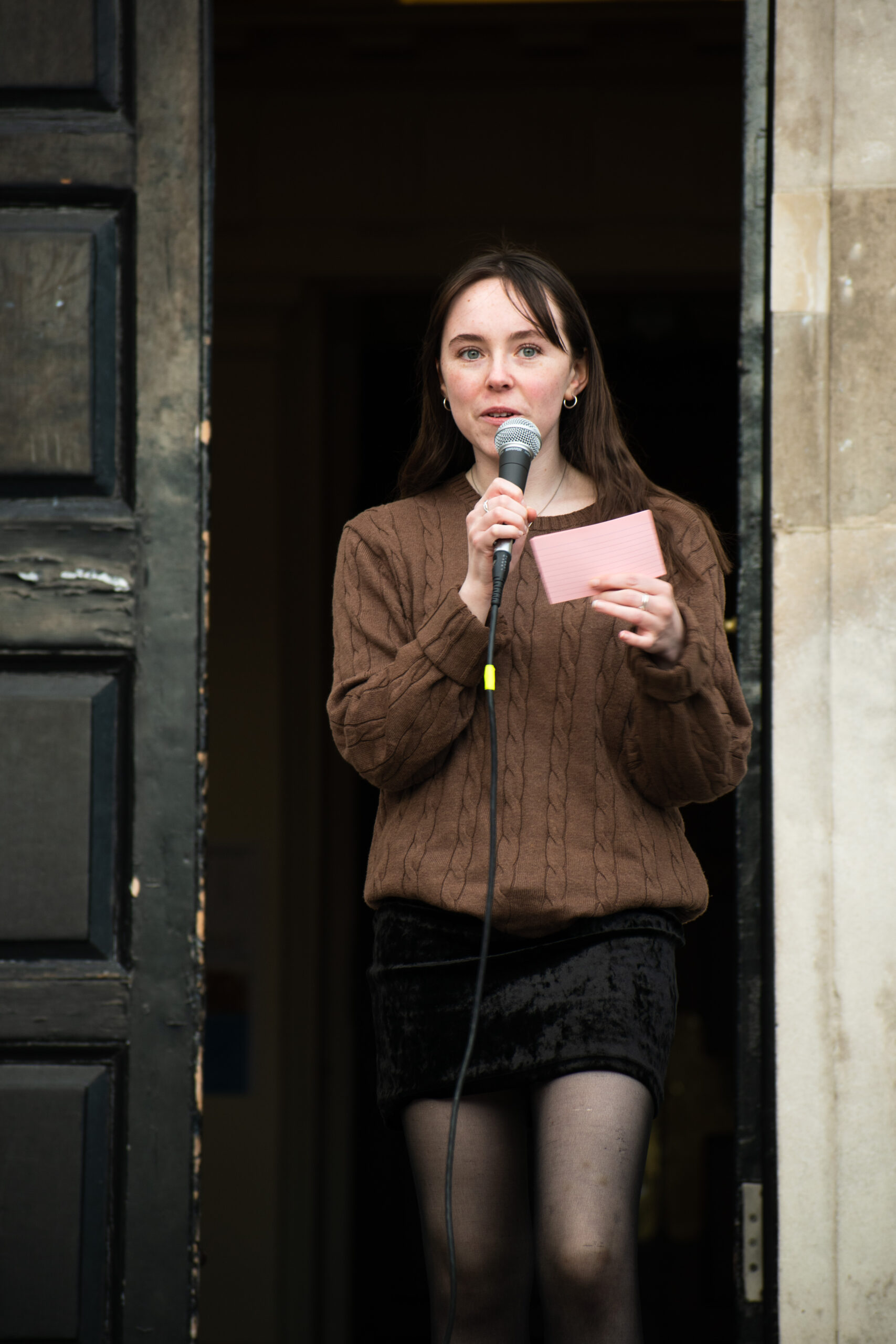 Aoife Bennet to be TCDSU Welfare Officer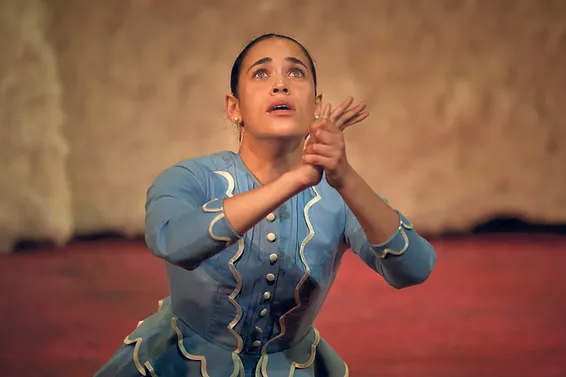 The Irish Theatre Awards Must Reflect the Diversity of Artists in the Industry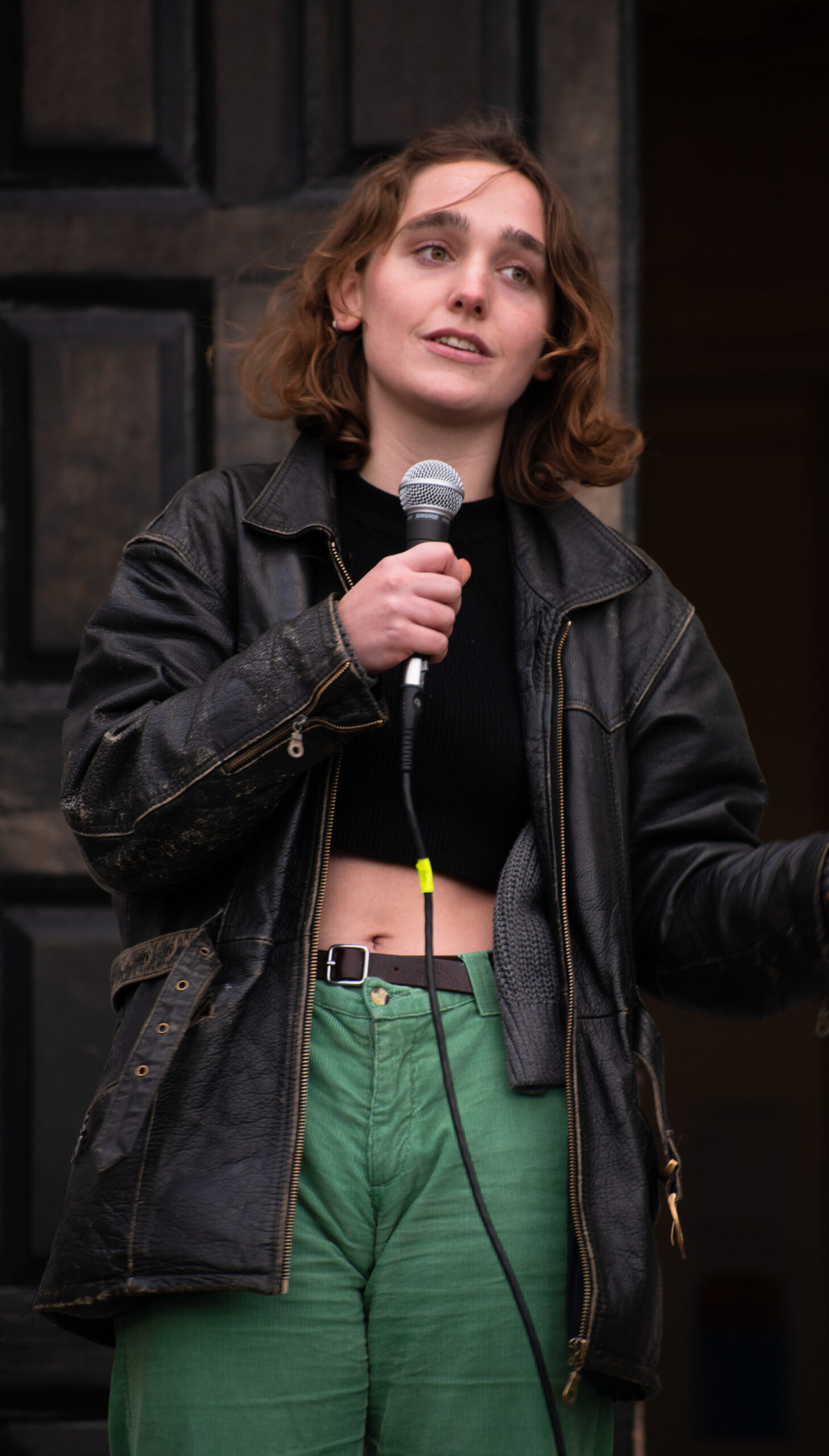 Unusual Dining Hall Hustings Gives a Glimpse of Questions to Come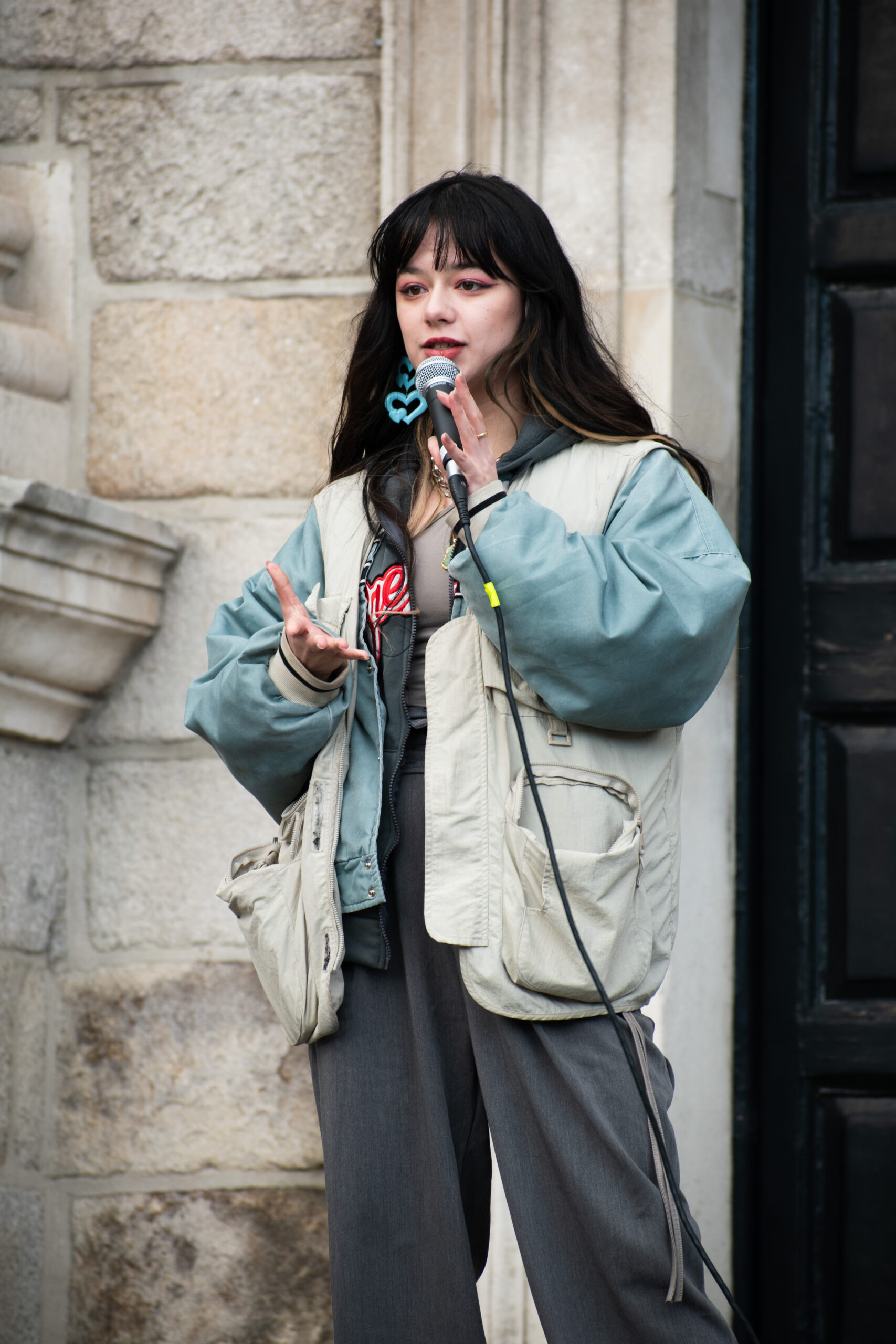 Aiesha Wong Elected as TCDSU Communications and Marketing Officer
Editorial and Ethics Policy
Writing a Dissertation or Thesis
Search SkillsYouNeed:
Learning Skills:
A - Z List of Learning Skills
What is Learning?
Learning Approaches
Learning Styles
8 Types of Learning Styles
Understanding Your Preferences to Aid Learning
Lifelong Learning
Decisions to Make Before Applying to University
Top Tips for Surviving Student Life
Living Online: Education and Learning
Critical Thinking Skills
Critical Thinking and Fake News
Understanding and Addressing Conspiracy Theories
Study Skills
Exam Skills
How to Write a Research Proposal
Ethical Issues in Research
Dissertation: The Introduction
Researching and Writing a Literature Review
Writing your Methodology
Dissertation: Results and Discussion
Dissertation: Conclusions and Extras
Writing Your Dissertation or Thesis eBook
Part of the Skills You Need Guide for Students .
Research Methods
Teaching, Coaching, Mentoring and Counselling
Employability Skills for Graduates
Subscribe to our FREE newsletter and start improving your life in just 5 minutes a day.
You'll get our 5 free 'One Minute Life Skills' and our weekly newsletter.
We'll never share your email address and you can unsubscribe at any time.
The aim of the dissertation or thesis is to produce an original piece of research work on a clearly defined topic.
Usually a dissertation is the most substantial piece of independent work in the undergraduate programme, while a thesis is usually associated with master's degrees, although these terms can be interchangeable and may vary between countries and universities.
A dissertation or thesis is likely to be the longest and most difficult piece of work a student has ever completed. It can, however, also be a very rewarding piece of work since, unlike essays and other assignments, the student is able to pick a topic of special interest and work on their own initiative.
Writing a dissertation requires a range of planning and research skills that will be of great value in your future career and within organisations.
The dissertation topic and question should be sufficiently focused that you can collect all the necessary data within a relatively short time-frame, usually about six weeks for undergraduate programmes.
You should also choose a topic that you already know something about so that you already have a frame of reference for your literature search and some understanding and interest in the theory behind your topic.
There are many ways to write a dissertation or thesis.
Most universities and colleges provide very specific guidance to their students about their preferred approach.
This page, and those that follow, are designed to give you some ideas about how you might carry out your literature review , and then write each of the various sections of your dissertation in the absence of, or in addition to, any specific guidance from your university.
Organising your Time
However organised you are, writing your dissertation is likely to be one of the most challenging tasks you have ever undertaken.
Take a look at our pages on Organising your Study Time and Organisation Skills , as well as Project Management Skills and Project Planning , to give you some ideas about how to organise your time and energy for the task ahead.
General Structure
Like an academic paper for journal publication, dissertations generally follow a fairly standard structure. The following pages discuss each of these in turn, and give more detailed advice about how to prepare and write each one:
Research Proposal
Introduction
Literature Review
Methodology
Results and Discussion
Conclusions and Extra Sections
Particularly for master's programmes, your university may ask for your thesis to be submitted in separate sections, rather than as a single document. One breakdown that is often seen is three-fold:
Introduction and/or Research Proposal , which should set out the research question that you plan to explore and give some ideas about how you might go about it. If you are submitting it as a research proposal, it will be fairly sketchy as you won't have had a chance to review the literature thoroughly, but it should contain at least some theoretical foundation, and a reasonable idea of why you want to study this issue;
Literature Review and Methodology , which are often combined because what you plan to do should emerge from and complement the previous literature; and
Results and Discussion , which should set out what you actually did, the results you obtained, and discuss these in the context of the literature.
You will probably have an overall word count for the total dissertation or thesis. If you are required to submit in sections, ensure that you have left yourself enough words for the Results and Discussion. It is easy to get carried away with the literature review.
As a general guide, use the marking scheme to show you the approximate split for the word count. For example, if the introduction is worth 20%, and each of the other two submissions 40%, for a total word count of 10,000 words, the introduction should be at most 2,000 words, and each of the other two around 4,000 words.
If you're submitting your dissertation as a single piece of work, and not in separate submissions, you may find it easier not to write it in order.
It is often easier to start with the literature review and then write the methodology .
The introduction may be the last part you write, or you may wish to rewrite it once you've finished to reflect the flow of your arguments as they developed.
One of the best ways to write a dissertation is as you go along, especially the literature review.
As you read each reference, summarise it and group it by themes. Don't forget to reference it as you go!
You should be used to referencing by the time you write your dissertation but if you need a refresher then see our page: Academic Referencing .
Writing Style
Dissertations and academic articles used always to be written in the third person, and in the passive voice; as an example, you might write ' An experiment was carried out to test… '
However, many journals have now moved away from that convention and request first person and active voice, which would require you to write ' I carried out an experiment to test… '
Check with your university about their requirements before you start to write.
If you cannot find any guidelines, then ask your supervisor and/or the person who will be marking your thesis about their preferences. Make sure that the voice and person are consistent throughout.
Whatever style is preferred, aim to keep your language simple and jargon-free. Use shorter, simpler words and phrases wherever possible. Short sentences are good as they are easier to follow. Any sentence that runs to more than three lines needs to be cut down or split.
Phrases to avoid include:
Remember the Golden Rule
K.I.S.S. - Keep It Simple, Stupid
The Role of your Academic Supervisor
The role of your supervisor is to supervise your work. It is not to do it for you, nor to tell you how to do it.
However, their academic reputation is bound up in the results of the students that they supervise so they have a vested interest in helping you to get the best possible marks. You should therefore not feel shy or embarrassed about asking them for help if you get into difficulties, or if you need some advice.
Academics tend to take a highly personal approach to supervision. Some will be prepared to spend a lot of time with you, talking about what you are planning to do by way of research and your emerging findings. Others will have very little contact with you, apart from being prepared to read a draft of your dissertation.
It's worth spending a bit of time building up your relationship with your supervisor (have a look at our page on Building Rapport for help). It's also worth discussing and clarifying with them exactly what they are prepared to do to support you, and in particular practical details such as:
How often are they prepared to meet with you during your research?
How quickly will they respond to emails asking for advice and/or guidance?
How much time do they need to review drafts of work?
How many drafts of your work are they prepared to read? University guidelines usually say 'a first draft' but many academics are prepared to read a preliminary draft to check that you are on the right track, and then a more polished version.
Having reviewed a draft, will they send you comments by email, or would they prefer to meet to discuss it?
One final piece of advice about your supervisor: if you don't get on, then change supervisor. But do so as early as possible. Nobody wants you or your supervisor to struggle with the relationship, but they won't be very sympathetic if you're asking for a change a month before your deadline.
Formatting and Templates
If your university has a required format for a dissertation, and particularly if they supply a template, then use it! Start your writing straight into the template, or format your work correctly from the start. There is very little worse than cutting and pasting your work frantically into a template 10 minutes before your submission deadline. Templates are designed to make your life easier, not harder.
You will also need to format the references in the university's preferred style. It is easier to do this as you go along. If the format is MLA, APA or Chicago, you can use Google Scholar to format it for you: search for the article title, then click on 'cite'. This will save you typing out all the names, and can also be used, with minor tweaks, for other formats. But beware: it's not always right! If it looks odd, check the original source.
Proof-reading
You'll need to give yourself plenty of time to proof-read your work, to make sure that you haven't made any stupid errors, and that it all flows correctly. This is likely to take longer than you think. You'll also need to do this when you're fresh, not last thing at night when you're tired.
If possible, try to find a friend or fellow-student in the same position with whom you can swap dissertations for proof-reading. Fresh eyes are likely to spot errors much more effectively than those who already know what it should say.
Language Editing
The international language of academic publishing is English and many universities require their students to publish their dissertations in English. If your first language is not English, this is going to be a problem because your English will almost certainly not be up to the task. You have two choices about how you approach this:
You find a native English speaker , perhaps a fellow student, who is prepared to read your thesis for you and help you improve the English (preferably for free, or at least for the price of not much more than a meal and a few drinks); or
You pay an editor to do the work for you. This will not be cheap; the going rate for high quality academic language editing is about $7 per 250 words. You can find professional language editors via the websites of publishers of academic journals such as Emerald and Springer.
You will need to ensure that you build in sufficient time to allow someone else to read over your work. Nobody, not even if you are paying them, is going to want to stay up all night to edit your work because you left it too late. Many will also prefer not to work at weekends. Allow at least two weeks for professional language editing.
A Note on Plagiarism
DO NOT PLAGIARISE
If you are found to have plagiarised you will be heavily penalised and will probably lose your degree.
Ways to avoid being caught out inadvertently include:
Never copy and paste from a journal article. Always summarise it in your own words, which also helps to make sure that you have understood it.
If, for the sake of time, you want to copy and paste specific sentences which sum up the argument particularly well, always put them in quotation marks in your summary, with the source, so that you will remember that they are direct quotes and need to be acknowledged as such.
See our page: Academic Referencing for more information.
This page sets out general advice on issues connected with writing a dissertation, also known as a thesis.
The following pages set out in more detail how to approach each section of your dissertation, including the Literature Review , Methodology , Results and Discussion .
Further Reading from Skills You Need
The Skills You Need Guide for Students
Develop the skills you need to make the most of your time as a student.
Our eBooks are ideal for students at all stages of education, school, college and university. They are full of easy-to-follow practical information that will help you to learn more effectively and get better grades.
Continue to: Writing a Research Proposal Writing a Dissertation: The Introduction Writing the Methodology
See also: Research Methods Dissertation Conclusions and Extra Sections Printing and Binding a Thesis: The Ultimate Step-By-Step Guide