Thank you for your interest in our company.
Unfortunately, we are not hiring writers now due to low season.
We will be glad to review your application in the future.

Plagiarism checker Do The Check
Academic editing Ask For Help
Samples database View Samples Base
How to Write a Thesis Statement For a Rhetorical Analysis
14 Feb 2023
Quick Navigation
📓 Rhetorical Analysis Thesis Statement
💁 Tips To Compose Thesis Statement For Rhetorical Analysis
✔❌ Dos and Don'ts in Writing Thesis Statement
📝 Thesis Statement Formula
Because of its convoluted name, rhetorical analysis thesis statements might sound like a daunting thing to write. However, it is not that difficult to create as long as you can acknowledge all of its different components and form a proper thesis sentence. In this article, we will cover everything you need to construct a compelling rhetorical analysis statement for your essay. So let's begin!
Rhetorical Analysis Thesis Statement
Rhetorical analysis thesis statements present a main argument about how a particular text (usually non-fiction) uses rhetorical devices to achieve a desired purpose. They can generally be found in rhetorical analysis essays or academic research papers used in college classes such as English, Political Science, or History. It is best to place it at the end of your introduction paragraph.
A thesis statement for rhetorical analysis has three main objectives:
Give the name of the text being analyzed, as well as the author and genre
Take note of the different rhetoric being used by said author
Determine the overall effect these strategies have on the reader
Rhetorical analysis thesis statements are necessary for keeping you focused while you are writing your essay. It also benefits the reader because they can read it in the introduction and know exactly what the paper will be about.
Now we will cover the best practices for creating a proper argument needed for your thesis.
Tips to Compose a Thesis Statement for Rhetorical Analysis
Doing Proper Analysis
Before you begin writing, it is important to remember that it must be defensible. This means that it must be proven with evidence and you should not simply use your own opinion. It might be a good idea to write a rhetorical analysis essay outline to jot down ideas and sources that you will use in your paper. A thorough analysis should be done for your thesis. While you are reading the passage, take note of the rhetorical devices and strategies that the author uses. What specific choice did the author decide on in terms of rhetoric? You can include the names of the devices such as juxtaposition, alliteration, etc.
Find Concrete Examples
Once you have determined the different techniques utilized by the author, your next step is to find solid cases of those techniques within the text. This will serve as evidence for your thesis. The more evidence you can find to back up your claim, the better. While doing research, take note of how the example illustrates the rhetorical technique you are trying to prove.
Determine the Author's Purpose
After you have found sufficient evidence, start thinking about WHY the author decided to use them in the first place. Why did the author make these particular choices? What point was she trying to make?
The Effect on the Audience
One of the goals of the rhetorical thesis is to take apart an essay or literary work and break it down into its smaller components. You then determine how the parts come together to create a particular effect for the reader. What is going through your mind? Was the author trying to persuade you of something? Or was the purpose only to entertain?
Take a Position
Before you start a rhetorical analysis essay, you must take a firm position if you want your thesis statement to be effective. Of course, the reason why we even read literary works in the first place is because they can be interpreted in a myriad of ways. There might be several rhetorical methods the author uses in their work, but your job is to focus on ONE of them. You cannot convince the reader of your position if your ideas are all over the place. Choose what you think is the strongest point and stick with it.
Stuck with finding the right title?
Get plenty of fresh and catchy topic ideas and pick the perfect one with PapersOwl Title Generator.
Do's and Don'ts when Writing a Thesis Statement
Use this list as a guide when you begin to write. This way, you can remain on task and create a thesis sentence that is coherent and clear to the reader.
Make it very clear which techniques you will be analyzing and their effectiveness within the text.
Take a firm position on the issue you will be discussing. Resist the urge to bloat your thesis statement with different rhetorical devices. Choosing one will keep you organized while you are presenting your argument.
Keep in mind that this will serve as a guide to the reader on what you will be covering in your essay. Always keep the reader in mind while you are writing so that they do not get lost. This is why having a specific focus is so important.
Try to use your credentials, reputation, or personal stories to establish yourself as an expert on the topic.
Don'ts
This is not an opinion piece. Avoid using phrases like "I believe" or "I think". How you personally feel about the topic being discussed is irrelevant. By the time you write your thesis statement, you should have ample proof to validate your position.
Do not write a simple, flat statement about the topic. This type of thesis statement has a certain structure that you can find below.
Don't make your piece either too vague or too convoluted. Keep the reader in mind when you are stating your argument. Your words should be something they can clearly follow and understand.
Know how to structure your paper
12-point Times New Roman
0" between paragraphs
1" margin all around
double spaced (275 words/page) / single-spaced (550 words/page)
0.5" first line of a paragraph
PapersOwl editors can also format your paper according to your specific requirements.
Examples of Strong and Weak Rhetorical Analysis Thesis
Now that we have determined what goes into creating a thesis statement for a rhetorical essay, we can now discuss what is needed to write the argument itself.
Elements of a STRONG Thesis
A strong rhetorical essay thesis utilizes appeals. Appeals are tools that the author uses to earn the approval of the reader by playing to common experiences that we all have. The three types of appeals are pathos, ethos, and logos.
The pathos appeal uses language to conjure strong emotions in the reader like sympathy, anger, compassion, or sadness.
The ethos appeal uses the writer's character and credibility to convince the reader that they are an expert on the topic being discussed.
Finally, the logos appeal calls to the reader's logic and reasoning. You can employ evidence, statistics, and testimonies from other experts in the field to convince the reader of your position.
Utilizing all three types of appeals will guarantee that you create a rock-solid argument for your essay.
Elements of a WEAK Thesis
This should go without saying, but avoid plagiarism when writing a thesis for rhetorical analysis and be sure to properly cite your source.
You should also avoid bias when writing your rhetorical analysis essay thesis. The purpose of this type of essay writing is to be objective and to present evidence to convey the most logical argument possible. Lastly, you should try your best not to merely summarize a thesis for a rhetorical analysis essay . If you want to establish yourself as an expert on the topic, use facts and reasoning to your advantage to arrive at a believable conclusion.
Build your thesis statement
This is AI-powered online tool that lets you create a thesis statement about any topic you need.
Simple interface
Works with any type of paper
Absolutely free
Unlimited attempts
Formula for Thesis Statement
Use the template below to help you get started and to give you ideas on how to proceed. Remember to place it after your introduction.
In his/her (ADJECTIVE) speech/article/letter, (WRITER'S NAME) uses (RHET. TECHNIQUE) and (RHET. TECHNIQUE) to persuade (AUDIENCE or READER) to (DESCRIBE THE AUTHOR'S PURPOSE)
Was this article helpful?
Thanks for your feedback.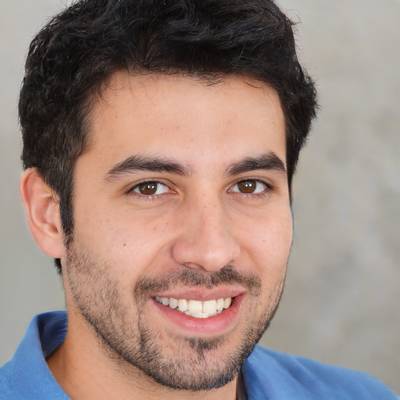 I am Prof. Hami. Over the years, I have been professionally writing on various topics, mainly in the areas of business, entrepreneurship, patient care, and English. I always follow all the requirements that are written in the task. By hiring me you will no longer need another writer.
WHY WAIT? PLACE AN ORDER RIGHT NOW!
Simply fill out the form, click the button, and have no worries!
How It Works
Essay Examples
Rhetorical Analysis Thesis Statement
Surely you've already realized the difficulty involved in compacting all that is important in your essay into one key sentence – the thesis statement. Reaching a stage in writing your essay when you have decided on the main point that you would like to make can be quite challenging. That is especially when you consider the bearing that a single sentence could have on your entire essay. That's how important a thesis statement is. It's a focal point, a foundation on which you consequently build your paper, relating all the arguments you make back to this statement. Thesis statements vary depending on a particular type of essay you're writing. Here, we provide a detailed guide on how one formulates a rhetorical analysis thesis statement.
What is a rhetorical analysis essay?
Rhetorical analysis is a detailed study of how an author of a non-fiction work succeeded (or failed) in creating a specific effect – to convince, inform or entertain his/her audience. Analyzed work can be a text, a speech or a visual argument such as an advertisement or promotional video. You refer to the author of such work as a rhetorician. Important tools used by a rhetorician include factual evidence and, more importantly, appeals of an emotional (pathetic), ethical or logical type. Generally speaking, appeals represent attempts to earn the audience's approval by making use of fundamental human affinities or shared experience. Pathetic ones (here, we use the word pathetic without a negative connotation) primarily elicit an emotional response, sympathy or compassion, disappointment, sorrow or anger to persuade the audience of the rhetorician's argument. Logical ones use common sense to prove a point, while ethical ones rely upon the author's authority and trustworthiness to persuade the public of whatever attitude he/she has expressed towards a specific theme or topic. When performing a rhetorical analysis, you should look at which tool or technique the author has used, how successfully and what he/she has achieved by doing so.
Definitive essay outline page has useful information about authority and trustworthiness.
What is a rhetorical analysis thesis statement?
All thesis statements represent a final element of the introduction section of an essay. They consist of three parts: topic, argument and reason for it. A thesis statement written within a rhetorical analysis paper could look like this:
Author (name) effectively convinces readers (viewers) of the product quality by pointing to the (health or other) benefits of using it.
Alternatively, you could also argue:
Author (name) fails to persuade the audience of the product quality by using trivial argumentation and appealing to the wrong emotions.
But how do you decide what stand to take towards work you're analyzing? First of all, you should explore the goal a particular text or video is intended to reach. Next, check if the rhetorician has successfully achieved it. Then try to find out which techniques he/she used along the way and what has proven to be decisive in gaining the audience's approval or disapproval.
What to remember when writing a rhetorical thesis statement
Thesis statement is to serve as an orientation for readers, letting them know what will be discussed in a paper and from what angle or perspective.
It keeps you, as a writer, focused. It functions as an anchor to prevent you from drifting away from your topic. Without it, you would risk straying from your central theme which could cause you to end up not proving your point or seeming unclear of the message you're trying to get across.
It defines the overall content of your paper covering all points you would need for convincing your reader that your argument is indeed valid.
It is composed as an arguable claim. If something is an indisputable fact, then there is no use arguing its veracity. Thesis statement must have a potential to instigate discussion and provoke a reaction.
While there is no simple recipe on how to compose a compelling thesis statement for your rhetorical analysis essay, there are a few essential rules to follow:
Become sufficiently acquainted with analyzed material (text, audio or video) which acts as a topic of your rhetorical analysis. Read it thoroughly or watch it a couple of times to find out what impression it makes on you, what the author's primary goal was, what techniques he/she employed to reach this goal and whether it was successful. Analyze precisely what kinds of appeals the author used and to what avail. Don't rush it. Take your time and if necessary go over the material several times to make sure that you didn't miss anything.
After you've scrutinized the material and got to the bottom of every appeal used and to check for its efficiency, continue to next step which includes more specific analysis of things that were contrasted or made to appear similar in the material. Try to find out what was the aim and if it was successful.
Formulate a working hypothesis which will serve as an interim thesis statement while you further analyze material by examining factual evidence presented. It will be refined in the process until you reach a final thesis statement.
With what rules should a rhetorical analysis thesis statement comply?
Most importantly, it is supposed to be well-defined and precise. There is no room for vagueness and ambiguity when writing a thesis statement. It should provide a clear indication of your principle idea, which you will elaborate throughout your paper. Its formulation should make it clear to everyone what your essay will cover and what position you will be taking on this subject. If necessary, read your thesis statement to a few friends or family members and ask them what they think will be the theme of your essay. If what you get as an answer differs from your initial intention, then your thesis statement was not clear enough and you need to alter it.
Next, itemize rhetorical methods used by the author. Rhetorical analysis should identify all appeals used by the rhetorician to accomplish his/her goal. Determine which strategies were used and subject them to critical analysis. Decide if the author was successful in his use of common sense appeals, emotional cues or moral grounds for his argument. What impression do you think the audience got after reading or viewing the material?
Restrict the scope of your analysis to a particular segment of the material. You cannot possibly cover every conceivable aspect in one essay. So keep it specific. Decide upon a topic you find the most significant or appealing. Then thoroughly examine it to find enough support for your thesis.
Put some effort into finding a unique angle to your rhetorical analysis. Object essay examples may help with this one. It's an original essay and should be as distinctive as possible. Your essay provides your subjective view on how effectively the author has persuaded the audience of his argument. Of course, this perspective should be backed up with supporting evidence or facts but it remains personal and different from anyone else's nevertheless.
Although personal, your view should not be illogical or biased. Your task is not to pass judgment but to determine the author's successfulness in accomplishing his work's goal. So, do not claim that the material is good or bad, but establish if it was efficient in conveying a particular message or successful in creating a public opinion on a subject.
Discuss the author's style and general tone he employed in his work. Consider the target audience for analyzed material and whether a particular style of presenting it is suited for them. If not, explain why. Talk about different techniques the author used to make an impression on his intended audience.
Your thesis statement should represent the point you would like to make in your essay. It should state your position clearly and provide a basis for further analysis.
Step-by-step refinement of rhetorical analysis thesis statement
Step #1: consider all possible angles of approaching your analyzed material. Read or watch it several times and write down everything that comes to your mind. Include impressions made on you by the author, as well as emotional responses these impressions elicited. Then think of the author's style and rhetorical appeals he utilized to accomplish his aim.
Step #2: restrict the scope of your analysis by deciding on which aspects of the material you would like to focus. These will be subjected to meticulous examination in your paper. Upon analysis, you will decide on the author's effectiveness in proving his point. What contributed to his success or failure?
Step #3: formulate your thesis. Now is the time to compose a compelling thesis which provides information on your general position regarding the material you analyzed and the main argumentation that you will discuss in more detail in the remaining parts of your essay. Take a stand on how you think the author's style, tone, and the various appeals used contributed to influencing the audience to think or feel in a particular way. If necessary, write multiple thesis statements and later decide on the most fitting one.
Step #4: refine your thesis. If you think your working version of the thesis statement is a bit rough around the edges, polish it to get a final version which pinpoints your position and expresses your point of view most clearly. A thesis statement is like a living organism; it changes and evolves over the time needed to write tips for rhetorical analysis . Adjusting it along the way is therefore crucial.
With a bit of luck, the information and guidance provided in this text will make the task of writing a rhetorical analysis thesis statement somewhat easier. It is a critically important part of the essay and should be given sufficient consideration so that you can structure the entire paper around it.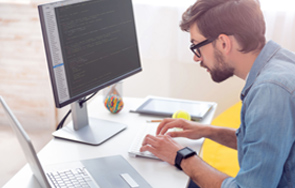 What Response Essays Are and How to Tackle Them
How To Write Your Dissertation Conclusion
How to Write a Short Essay
How to Write a Military Essay
Causal Essay Topics AP ® Lang teachers: looking to help your students improve their rhetorical analysis essays?
Coach Hall Writes
clear, concise rhetorical analysis instruction.
How to Write a Rhetorical Analysis Thesis
November 20, 2021 by Beth Hall
One of the first steps of writing a rhetorical analysis essay is knowing how to write a rhetorical analysis thesis.
Rhetorical analysis thesis statements can seem intimidating, but they do not have to be.
While the thesis is a small portion of an essay, it carries significant weight and impact, especially on the AP® Lang exam. For example, on AP® Lang rubric, a defensible thesis is one out of six possible points.
So, what is a defensible thesis and how do you write one for a rhetorical analysis essay?
A defensible thesis means that the thesis or position can be justified, proven, or defended.
You can craft a rhetorical analysis thesis statement with the following steps:
Step 1: As you are reading the passage, look for strategies or choices the author utilizes. Ask: What rhetorical choices does the writer/speaker make? (ie. juxtaposition, allusion, etc) This will be the basis of your thesis statement.
Step 2: Mention the author's purpose in the thesis. Ask: Why did he/she make these choices? Why did he/she write this?
Step 3: Consider the effect on the audience. This step is not mandatory or always appropriate, but it can strengthen the thesis. The effect is looking at the author's call to action. Ask: How does he/she want the audience to think/act?
Now that you understand the basis of a thesis statement, let's talk about where this thesis goes in the essay.
The thesis is best placed in the introductory paragraph. By placing it in the introduction, it gives you a direction for your writing (and often where readers go looking for the thesis). The introduction contains the hook, context, and thesis statement. Often, the context and the thesis are combined together (look at the example below). The context identifies the specific passage you are talking about in your essay.
You can write only a thesis statement for an introductory paragraph if you are short on time, but it is better to have a well-developed introduction. If you want to know more about writing an introduction, you can watch the video here.
Let's put this information together and look at an example of a thesis statement.
In Leonid Fridman's passionate article "America Needs its Nerds," ← context
he defines "geek" and contrasts America with other industrialized nations to develop his argument that America values athletes more than intellectuals. ← thesis
By doing so, Fridman urges readers to reprioritize the current social hierarchy. ← Effect
If you are feeling unsure about thesis statements or need a place to start, sentence frames are a great way to begin a thesis statement. Below are several sentence frames and examples to help you navigate thesis statements.
In SPEAKER/WRITER'S (tone) speech/letter/article (to AUDIENCE), he/she uses ___ and ____ to PURPOSE.
Note: The blanks in this sentence frame should be choices or strategies (nouns). For example, "he uses repetition and juxtaposition to…" Saying "uses" and then a device is rather simple. However, this sentence frame can lead to a defensible thesis. Once you understand this style of thesis writing, you can try more advanced styles.
In SPEAKER/WRITER'S (tone) speech/letter/article (to AUDIENCE), he/she ____ and ____ to PURPOSE.
Example: In his patriotic speech to Congress, President Roosevelt repeats "attacked" and "deliberate" as well as appeals to patriotism in order to convince Congress to declare war on Japan.
Example: In his patriotic speech to Congress, President Roosevelt repeatedly emphasizes the deliberate nature of the attack on Pearl Harbor and appeals to patriotism in order to convince Congress to declare war on Japan.
When you are ready to begin writing thesis statements on your own, remember to keep the following items in mind:
A thesis identifies the strategies / choices AND purpose. Without both of these, it is not a defensible thesis.
A thesis does not restate the prompt. Use the prompt as a guide, not as a thesis.
A thesis answers the prompt. This may seem obvious, but it can be easy to get caught up in writing and lose track of your goal
Looking for more tips about how to write a rhetorical analysis essay, check out this post here.
AP® Lang Teachers
Looking to help your students improve their rhetorical analysis essays?
Latest on Instagram

Shop My TPT Store
Rhetorical Analysis Essay
Rhetorical Analysis Essay Example

Rhetorical Analysis Essay Example - Free Samples
Published on: Apr 4, 2018
Last updated on: Jan 1, 2023
On This Page On This Page
Writing a rhetorical analysis essay for academics can be really demanding for students. This type of paper requires high-level analyzing abilities and professional writing skills to be drafted effectively.
As this essay persuades the audience, it is essential to know how to take a strong stance and develop a thesis. This article will find some examples that will help you with your rhetorical analysis essay thesis statement effortlessly.
Good Rhetorical Analysis Essay Example
The step-by-step writing process of a rhetorical analysis is far more complicated than ordinary academic essays. This essay type critically analyzes the rhetorical means used to persuade the audience and their efficiency.
The example provided below is the best rhetorical analysis essay example:
Rhetorical Analysis Essay Sample (PDF)
In this essay type, the author uses rhetorical approaches such as ethos, pathos, and logos . These approaches are then studied and analyzed deeply by the essay writers to weigh their effectiveness in delivering the message.
If you are drafting a rhetorical analysis essay, it is essential to first go through a couple of examples. This is to be clear of the outline and structure that a rhetorical analysis essay must have.
According to the essay outline, the essay is divided into three sections:
A rhetorical analysis essay outline is the same as the traditional one. The different parts of the rhetorical analysis essay are written in the following way:
Rhetorical Analysis Introduction Example
The introductory paragraph of a rhetorical analysis essay is written for the following purpose:
In order to provide basic background information about the chosen author and the text.
Identify the target audience of the essay
An introduction for a rhetorical essay is drafted by stating an opening sentence known as the hook statement. This catchy sentence is prepared to grab the audience's attention to the paper.
After the opening sentence, the background information of the author and the original text are provided.
For example, a rhetorical analysis essay written by Lee Jennings on"The Right Stuff" by David Suzuki. Lee started the essay by providing the introduction in the following way:
" David Suzuki's "The Right Stuff" features a gracious, entertaining, and informative style. We have come to associate with this well-known host of The Nature of Things. He begins with the interesting speculation from the book Is There Life After High School? that "impressions formed in high school are more vivid and indelible than those formed at any other time in life."
Suzuki stresses the importance of high school education. He prepares his readers for a proposal related to making that education as valuable as possible.
A rhetorical analysis can show how successful Suzuki was using logos, pathos, and ethos. He had a strong ethos because of his reputation. He also used pathos to appeal to parents and educators. However, his use of logos was not as successful.
Here Jennings stated the background information about the text and highlighted the rhetorical techniques used and their effectiveness.
Thesis Statement Example for Rhetorical Analysis Essay
A thesis statement of a rhetorical analysis essay is the writer's stance on the original text. It is the argument that a writer holds and proves it using the evidence from the original text.
A thesis statement for a rhetorical essay is written by analyzing the following elements of the original text:
Diction - The author's choice of words and the tone
Imagery - The visual descriptive language that the author used in the content.
Simile - The comparison of things and ideas
In Jennings analysis of "The Right Stuff" the thesis statement was:
"Suzuki has strong beliefs, but his argument is not convincing because it is not supported by evidence."
Example For Rhetorical Analysis Thesis Statement (PDF)
Rhetorical Analysis Conclusion Example
All the supporting information about the thesis statement is presented in the body section. Each point that supports the thesis is presented in a paragraph where it is analyzed.
All the body paragraphs lead the audience towards the conclusion. Here the final verdict about the text is provided.
For example, the conclusion of "The Right Stuff" is written in the following way by Jennings:
"The major question overlooked by Suzuki's essay—one of logistics-- is how can the schools, understaffed and overstressed, add the difficult subject of sex education to their curriculum. Admittedly, David Suzuki wrote his essay at a time when education budgets were in better shape than they are today. And he certainly makes an excellent point that educators should respect their students and appeal to their interests.
Nevertheless, his argument for sex education in schools clearly needs further thinking. Suzuki has a strong ethos and uses persuasive pathos well in this argument.
However, he needs to use more logos to make his point clear. He can only hope to get people's attention. It is up to them whether or not they want to use his ideas in the schools."
In the conclusion section, Jennings summarized the major points and restated the thesis statement to prove them.
Rhetorical Essay Example For The Right Stuff by David Suzuki (PDF)
Rhetorical Analysis Essay Example AP Lang 2022
Writing a rhetorical analysis for AP Language and Composition course can be challenging. So drafting it correctly is important to earn good grades. To make your essay effective and winning, follow the tips provided by professionals below:
Understand the Prompt
Understanding the prompt is the first thing to produce an influential rhetorical paper. It is mandatory for this academic writing to read and understand the prompt to know what the task demands from you.
Stick To The Format
The content for the rhetorical analysis should be appropriately organized and structured. For this purpose, a proper outline is drafted. The rhetorical analysis essay outline divides all the information into different sections, such as introduction, body, and conclusion. The introduction should explicitly state the background information and the thesis statement.
All the body paragraphs should start with a topic sentence to clearly convey a claim for the readers. Provide a thorough analysis of these claims in the paragraph to support your topic sentence.
Use Rhetorical Elements to Form Argument
Analyze the following things in the text to form an argument for your essay:
Language (tone and words)
Organizational structure
Rhetorical Appeals ( ethos, pathos, and logos)
Once you have analyzed the rhetorical appeals and other devices like imagery and diction, you can form a strong thesis statement. The thesis statement will be the foundation on which your essay will be standing.
AP Language Rhetorical Essay Sample (PDF)
AP Rhetorical Analysis Essay Template (PDF)
Rhetorical Analysis Essay Example Ethos, Pathos, Logos
Rhetorical Analysis Essay Example Outline
Rhetorical Analysis Essay Example College
Rhetorical Analysis Essay Example APA Format
Compare and Contrast Rhetorical Analysis Essay Example
How to Start Rhetorical Analysis Essay Example
Visual Rhetorical Analysis Essay Example
The visual rhetorical analysis essay determines how pictures and images communicate messages and persuade the audience. Usually, the visual rhetorical analysis papers are written for advertisements. Because they use strong images to convince the audience to behave in a certain way.
In order to draft a perfect visual rhetorical analysis essay, follow the tips below:
Analyze the advertisement deeply and note every minor detail.
Notice objects and colors used in the image to gather every detail.
Determine the importance of the colors and objects and analyze why the advertiser chose the particular picture.
See what you feel about the image
Consider the objective of the image. Identify the message that the image is portraying.
Identify the targeted audience and how they respond to the picture.
An example is provided below to give students a better idea of the concept.
Simplicity Breeds Clarity Visual Rhetorical Analysis Essay Example (PDF)
Rhetorical Analysis Essay Writing Tips
Expert writers at MyPerfectWords.com have gathered some easy tips and tricks to draft an effective rhetorical analysis essay. Follow the tips provided below to make your rhetorical writing compelling.
Choose an engaging topic for your essay. The rhetorical analysis essay topic should be engaging to grab the reader's attention.
Thoroughly read the original text.
Identify the SOAPSTone. From the text, determine the speaker, occasions, audience, purpose, subject, and tone.
Develop a thesis statement to state your claim over the text.
Draft a rhetorical analysis essay outline.
Write an engaging essay introduction by giving a hook statement and background information. At the end of the introductory paragraph, state the thesis statement.
The body paragraphs of the rhetorical essay should have a topic sentence. Also, in the paragraph, a thorough analysis should be presented.
For writing a satisfactory rhetorical essay conclusion, restate the thesis statement and summarize the main points.
Proofread your essay to check for mistakes in the content. Make your edits before submitting the draft.
Following the tips and the essay's correct writing procedure will guarantee success in your academics. If you are still struggling to draft a great rhetorical analysis essay, it is suggested to take help from a professional analytical essay writing service .
MyPerfectWords.com can assist you in all your academic assignments. The top essay writer service that we provide is reliable. If you are confused about your writing assignments and have difficulty meeting the deadline, get help from the legal essay writing service at MyPerfectWords.com .
Hire our analytical essay writer today at the most reasonable prices.
Nova A. (Literature, Marketing)
Nova Allison is a Digital Content Strategist with over eight years of experience. Nova has also worked as a technical and scientific writer. She is majorly involved in developing and reviewing online content plans that engage and resonate with audiences. Nova has a passion for writing that engages and informs her readers.
People also read
Rhetorical Analysis Essay - Expert Guide With Examples
Rhetorical Analysis Essay Topics - 100+ Unique Ideas
Rhetorical Analysis Essay Outline - Tips & Templates
Ethos, Pathos, and Logos - Structure, Usage & Examples
Share this article
Keep reading
We value your privacy
We use cookies to improve your experience and give you personalized content. Do you agree to our cookie policy?
Website Data Collection
We use data collected by cookies and JavaScript libraries.
Are you sure you want to cancel?
Your preferences have not been saved.

UNITED STATES
台灣 (TAIWAN)
TÜRKIYE (TURKEY)
Academic Editing Services
- Research Paper
- Journal Manuscript
- Dissertation
- College & University Assignments
Admissions Editing Services
- Application Essay
- Personal Statement
- Recommendation Letter
- Cover Letter
- CV/Resume
Business Editing Services
- Business Documents
- Report & Brochure
- Website & Blog
Writer Editing Services
Our Editors
Client reviews.
Editing & Proofreading Prices
Wordvice Points
Partner Discount
Plagiarism Checker
APA Citation Generator
MLA Citation Generator
Chicago Citation Generator
Vancouver Citation Generator
- APA Style
- MLA Style
- Chicago Style
- Vancouver Style
Writing & Editing Guide
Academic Resources
Admissions Resources
How to Write a Rhetorical Analysis Essay–Examples & Template
What is a Rhetorical Analysis Essay?
A rhetorical analysis essay is, as the name suggests, an analysis of someone else's writing (or speech, or advert, or even cartoon) and how they use not only words but also rhetorical techniques to influence their audience in a certain way. A rhetorical analysis is less interested in what the author is saying and more in how they present it, what effect this has on their readers, whether they achieve their goals, and what approach they use to get there.
Its structure is similar to that of most essays: An Introduction presents your thesis, a Body analyzes the text you have chosen, breaks it down into sections and explains how arguments have been constructed and how each part persuades, informs, or entertains the reader, and a Conclusion section sums up your evaluation.
Note that your personal opinion on the matter is not relevant for your analysis and that you don't state anywhere in your essay whether you agree or disagree with the stance the author takes.
In the following, we will define the key rhetorical concepts you need to write a good rhetorical analysis and give you some practical tips on where to start.
Key Rhetorical Concepts
Your goal when writing a rhetorical analysis is to think about and then carefully describe how the author has designed their text so that it has the intended effect on their audience. To do that, you need to consider a number of key rhetorical strategies: Rhetorical appeals ("Ethos", "Logos", and "Pathos"), context, as well as claims, supports, and warrants.
Ethos, Logos, and Pathos were introduced by Aristotle, way back in the 4th century BC, as the main ways in which language can be used to persuade an audience. They still represent the basis of any rhetorical analysis and are often referred to as the "rhetorical triangle".
These and other rhetorical techniques can all be combined to create the intended effect, and your job as the one analyzing a text is to break the writer's arguments down and identify the concepts they are based on.
Rhetorical Appeals
Rhetorical appeal #1: ethos.
Ethos refers to the reputation or authority of the writer regarding the topic of their essay or speech and to how they use this to appeal to their audience. Just like we are more likely to buy a product from a brand or vendor we have confidence in than one we don't know or have reason to distrust, Ethos-driven texts or speeches rely on the reputation of the author to persuade the reader or listener. When you analyze an essay, you should therefore look at how the writer establishes Ethos through rhetorical devices.
Does the author present themselves as an authority on their subject? If so, how?
Do they highlight how impeccable their own behavior is to make a moral argument?
Do they present themselves as an expert by listing their qualifications or experience to convince the reader of their opinion on something?
Rhetorical appeal #2: Pathos
The purpose of Pathos-driven rhetoric is to appeal to the reader's emotions. A common example of pathos as a rhetorical means is adverts by charities that try to make you donate money to a "good cause". To evoke the intended emotions in the reader, an author may use passionate language, tell personal stories, and employ vivid imagery so that the reader can imagine themselves in a certain situation and feel empathy with or anger towards others.
Rhetorical appeal #3: Logos
Logos, the "logical" appeal, uses reason to persuade. Reason and logic, supported by data, evidence, clearly defined methodology, and well-constructed arguments, are what most academic writing is based on. Emotions, those of the researcher/writer as well as those of the reader, should stay out of such academic texts, as should anyone's reputation, beliefs, or personal opinions.
Text and Context
To analyze a piece of writing, a speech, an advertisement, or even a satirical drawing, you need to look beyond the piece of communication and take the context in which it was created and/or published into account.
Who is the person who wrote the text/drew the cartoon/designed the ad..? What audience are they trying to reach? Where was the piece published and what was happening there around that time?
A political speech, for example, can be powerful even when read decades later, but the historical context surrounding it is an important aspect of the effect it was intended to have.
Claims, Supports, and Warrants
To make any kind of argument, a writer needs to put forward specific claims, support them with data or evidence or even a moral or emotional appeal, and connect the dots logically so that the reader can follow along and agree with the points made.
The connections between statements, so-called "warrants", follow logical reasoning but are not always clearly stated—the author simply assumes the reader understands the underlying logic, whether they present it "explicitly" or "implicitly". Implicit warrants are commonly used in advertisements where seemingly happy people use certain products, wear certain clothes, accessories, or perfumes, or live certain lifestyles – with the connotation that, first, the product/perfume/lifestyle is what makes that person happy and, second, the reader wants to be as happy as the person in the ad. Some warrants are never clearly stated, and your job when writing a rhetorical analysis essay is therefore to identify them and bring them to light, to evaluate their validity, their effect on the reader, and the use of such means by the writer/creator.
What are the Five Rhetorical Situations?
A "rhetorical situation" refers to the circumstance behind a text or other piece of communication that arises from a given context. It explains why a rhetorical piece was created, what its purpose is, and how it was constructed to achieve its aims.
Rhetorical situations can be classified into the following five categories:
Asking such questions when you analyze a text will help you identify all the aspects that play a role in the effect it has on its audience, and will allow you to evaluate whether it achieved its aims or where it may have failed to do so.
Rhetorical Analysis Essay Outline
Analyzing someone else's work can seem like a big task, but as with every assignment or writing endeavor, you can break it down into smaller, well-defined steps that give you a practical structure to follow.
To give you an example of how the different parts of your text may look when it's finished, we will provide you with some excerpts from this rhetorical analysis essay example (which even includes helpful comments) published on the Online Writing Lab website of Excelsior University in Albany, NY. The text that this essay analyzes is this article on why one should or shouldn't buy an Ipad. If you want more examples so that you can build your own rhetorical analysis template, have a look at this essay on Nabokov's Lolita and the one provided here about the "Shitty First Drafts" chapter of Anne Lamott's writing instruction book "Bird by Bird".
Analyzing the Text
When writing a rhetorical analysis, you don't choose the concepts or key points you think are relevant or want to address. Rather, you carefully read the text several times asking yourself questions like those listed in the last section on rhetorical situations to identify how the text "works" and how it was written to achieve that effect.
Start with focusing on the author : What do you think was their purpose for writing the text? Do they make one principal claim and then elaborate on that? Or do they discuss different topics?
Then look at what audience they are talking to: Do they want to make a group of people take some action? Vote for someone? Donate money to a good cause? Who are these people? Is the text reaching this specific audience? Why or why not?
What tone is the author using to address their audience? Are they trying to evoke sympathy? Stir up anger? Are they writing from a personal perspective? Are they painting themselves as an authority on the topic? Are they using academic or informal language?
How does the author support their claims ? What kind of evidence are they presenting? Are they providing explicit or implicit warrants? Are these warrants valid or problematic? Is the provided evidence convincing?
Asking yourself such questions will help you identify what rhetorical devices a text uses and how well they are put together to achieve a certain aim. Remember, your own opinion and whether you agree with the author are not the point of a rhetorical analysis essay – your task is simply to take the text apart and evaluate it.
If you are still confused about how to write a rhetorical analysis essay, just follow the steps outlined below to write the different parts of your rhetorical analysis: As every other essay, it consists of an Introduction , a Body (the actual analysis), and a Conclusion .
Rhetorical Analysis Introduction
The Introduction section briefly presents the topic of the essay you are analyzing, the author, their main claims, a short summary of the work by you, and your thesis statement .
Tell the reader what the text you are going to analyze represents (e.g., historically) or why it is relevant (e.g., because it has become some kind of reference for how something is done). Describe what the author claims, asserts, or implies and what techniques they use to make their argument and persuade their audience. Finish off with your thesis statement that prepares the reader for what you are going to present in the next section – do you think that the author's assumptions/claims/arguments were presented in a logical/appealing/powerful way and reached their audience as intended?
Have a look at an excerpt from the sample essay linked above to see what a rhetorical analysis introduction can look like. See how it introduces the author and article , the context in which it originally appeared , the main claims the author makes , and how this first paragraph ends in a clear thesis statement that the essay will then elaborate on in the following Body section:
Cory Doctorow 's article on BoingBoing is an older review of the iPad , one of Apple's most famous products. At the time of this article, however, the iPad was simply the latest Apple product to hit the market and was not yet so popular. Doctorow's entire career has been entrenched in and around technology. He got his start as a CD-ROM programmer and is now a successful blogger and author. He is currently the co-editor of the BoingBoing blog on which this article was posted. One of his main points in this article comes from Doctorow's passionate advocacy of free digital media sharing. He argues that the iPad is just another way for established technology companies to control our technological freedom and creativity . In " Why I Won't Buy an iPad (and Think You Shouldn't, Either) " published on Boing Boing in April of 2010, Cory Doctorow successfully uses his experience with technology, facts about the company Apple, and appeals to consumer needs to convince potential iPad buyers that Apple and its products, specifically the iPad, limit the digital rights of those who use them by controlling and mainstreaming the content that can be used and created on the device .
Doing the Rhetorical Analysis
The main part of your analysis is the Body , where you dissect the text in detail. Explain what methods the author uses to inform, entertain, and/or persuade the audience. Use Aristotle's rhetorical triangle and the other key concepts we introduced above. Use quotations from the essay to demonstrate what you mean. Work out why the writer used a certain approach and evaluate (and again, demonstrate using the text itself) how successful they were. Evaluate the effect of each rhetorical technique you identify on the audience and judge whether the effect is in line with the author's intentions.
To make it easy for the reader to follow your thought process, divide this part of your essay into paragraphs that each focus on one strategy or one concept , and make sure they are all necessary and contribute to the development of your argument(s).
One paragraph of this section of your essay could, for example, look like this:
One example of Doctorow's position is his comparison of Apple's iStore to Wal-Mart. This is an appeal to the consumer's logic—or an appeal to logos. Doctorow wants the reader to take his comparison and consider how an all-powerful corporation like the iStore will affect them. An iPad will only allow for apps and programs purchased through the iStore to be run on it; therefore, a customer must not only purchase an iPad but also any programs he or she wishes to use. Customers cannot create their own programs or modify the hardware in any way.
As you can see, the author of this sample essay identifies and then explains to the reader how Doctorow uses the concept of Logos to appeal to his readers – not just by pointing out that he does it but by dissecting how it is done.
Rhetorical Analysis Conclusion
The conclusion section of your analysis should restate your main arguments and emphasize once more whether you think the author achieved their goal. Note that this is not the place to introduce new information—only rely on the points you have discussed in the body of your essay. End with a statement that sums up the impact the text has on its audience and maybe society as a whole:
Overall, Doctorow makes a good argument about why there are potentially many better things to drop a great deal of money on instead of the iPad. He gives some valuable information and facts that consumers should take into consideration before going out to purchase the new device. He clearly uses rhetorical tools to help make his case, and, overall, he is effective as a writer, even if, ultimately, he was ineffective in convincing the world not to buy an iPad .
Frequently Asked Questions about Rhetorical Analysis Essays
What is a rhetorical analysis essay.
A rhetorical analysis dissects a text or another piece of communication to work out and explain how it impacts its audience, how successfully it achieves its aims, and what rhetorical devices it uses to do that.
While argumentative essays usually take a stance on a certain topic and argue for it, a rhetorical analysis identifies how someone else constructs their arguments and supports their claims.
What is the correct rhetorical analysis essay format?
Like most other essays, a rhetorical analysis contains an Introduction that presents the thesis statement, a Body that analyzes the piece of communication, explains how arguments have been constructed, and illustrates how each part persuades, informs, or entertains the reader, and a Conclusion section that summarizes the results of the analysis.
What is the "rhetorical triangle"?
The rhetorical triangle was introduced by Aristotle as the main ways in which language can be used to persuade an audience: Logos appeals to the audience's reason, Ethos to the writer's status or authority, and Pathos to the reader's emotions. Logos, Ethos, and Pathos can all be combined to create the intended effect, and your job as the one analyzing a text is to break the writer's arguments down and identify what specific concepts each is based on.
Let Wordvice help you write a flawless rhetorical analysis essay!
Whether you have to write a rhetorical analysis essay as an assignment or whether it is part of an application, our professional proofreading services feature professional editors are trained subject experts that make sure your text is in line with the required format, as well as help you improve the flow and expression of your writing. Let them be your second pair of eyes so that after receiving paper editing services or essay editing services from Wordvice, you can submit your manuscript or apply to the school of your dreams with confidence.
And check out our editing services for writers (including blog editing , script editing , and book editing ) to correct your important personal or business-related work.
Have a language expert improve your writing
Run a free plagiarism check in 10 minutes, generate accurate citations for free.
Knowledge Base
How to Write a Thesis Statement | 4 Steps & Examples
How to Write a Thesis Statement | 4 Steps & Examples
Published on January 11, 2019 by Shona McCombes . Revised on September 14, 2022 by Eoghan Ryan.
A thesis statement is a sentence that sums up the central point of your paper or essay . It usually comes near the end of your introduction .
Your thesis will look a bit different depending on the type of essay you're writing. But the thesis statement should always clearly state the main idea you want to get across. Everything else in your essay should relate back to this idea.
You can write your thesis statement by following four simple steps:
Start with a question
Write your initial answer
Develop your answer
Refine your thesis statement
Table of contents
What is a thesis statement, placement of the thesis statement, step 1: start with a question, step 2: write your initial answer, step 3: develop your answer, step 4: refine your thesis statement, types of thesis statements, frequently asked questions about thesis statements.
A thesis statement summarizes the central points of your essay. It is a signpost telling the reader what the essay will argue and why.
The best thesis statements are:
Concise: A good thesis statement is short and sweet—don't use more words than necessary. State your point clearly and directly in one or two sentences.
Contentious: Your thesis shouldn't be a simple statement of fact that everyone already knows. A good thesis statement is a claim that requires further evidence or analysis to back it up.
Coherent: Everything mentioned in your thesis statement must be supported and explained in the rest of your paper.
The thesis statement generally appears at the end of your essay introduction or research paper introduction .
The spread of the internet has had a world-changing effect, not least on the world of education. The use of the internet in academic contexts and among young people more generally is hotly debated. For many who did not grow up with this technology, its effects seem alarming and potentially harmful. This concern, while understandable, is misguided. The negatives of internet use are outweighed by its many benefits for education: the internet facilitates easier access to information, exposure to different perspectives, and a flexible learning environment for both students and teachers.
Here's why students love Scribbr's proofreading services
Discover proofreading & editing
You should come up with an initial thesis, sometimes called a working thesis , early in the writing process . As soon as you've decided on your essay topic , you need to work out what you want to say about it—a clear thesis will give your essay direction and structure.
You might already have a question in your assignment, but if not, try to come up with your own. What would you like to find out or decide about your topic?
For example, you might ask:
After some initial research, you can formulate a tentative answer to this question. At this stage it can be simple, and it should guide the research process and writing process .
Now you need to consider why this is your answer and how you will convince your reader to agree with you. As you read more about your topic and begin writing, your answer should get more detailed.
In your essay about the internet and education, the thesis states your position and sketches out the key arguments you'll use to support it.
The negatives of internet use are outweighed by its many benefits for education because it facilitates easier access to information.
In your essay about braille, the thesis statement summarizes the key historical development that you'll explain.
The invention of braille in the 19th century transformed the lives of blind people, allowing them to participate more actively in public life.
A strong thesis statement should tell the reader:
Why you hold this position
What they'll learn from your essay
The key points of your argument or narrative
The final thesis statement doesn't just state your position, but summarizes your overall argument or the entire topic you're going to explain. To strengthen a weak thesis statement, it can help to consider the broader context of your topic.
These examples are more specific and show that you'll explore your topic in depth.
Your thesis statement should match the goals of your essay, which vary depending on the type of essay you're writing:
In an argumentative essay , your thesis statement should take a strong position. Your aim in the essay is to convince your reader of this thesis based on evidence and logical reasoning.
In an expository essay , you'll aim to explain the facts of a topic or process. Your thesis statement doesn't have to include a strong opinion in this case, but it should clearly state the central point you want to make, and mention the key elements you'll explain.
A thesis statement is a sentence that sums up the central point of your paper or essay . Everything else you write should relate to this key idea.
The thesis statement is essential in any academic essay or research paper for two main reasons:
It gives your writing direction and focus.
It gives the reader a concise summary of your main point.
Without a clear thesis statement, an essay can end up rambling and unfocused, leaving your reader unsure of exactly what you want to say.
Follow these four steps to come up with a thesis statement :
Ask a question about your topic .
Write your initial answer.
Develop your answer by including reasons.
Refine your answer, adding more detail and nuance.
The thesis statement should be placed at the end of your essay introduction .
Cite this Scribbr article
If you want to cite this source, you can copy and paste the citation or click the "Cite this Scribbr article" button to automatically add the citation to our free Citation Generator.
McCombes, S. (2022, September 14). How to Write a Thesis Statement | 4 Steps & Examples. Scribbr. Retrieved March 2, 2023, from https://www.scribbr.com/academic-essay/thesis-statement/
Is this article helpful?
Shona McCombes
Other students also liked, how to write an essay introduction | 4 steps & examples, how to write topic sentences | 4 steps, examples & purpose, academic paragraph structure | step-by-step guide & examples, what is your plagiarism score.