Research and Writing Guides
Writing a paper? Don't get lost.
How to prepare an excellent thesis defense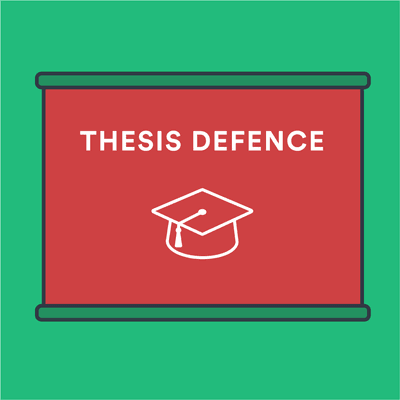 What is a thesis defense?
If you're about to complete, or have ever completed a graduate degree, you have most likely come across the term "thesis defense". In many countries, to finish a graduate degree, you have to write a thesis. In general, a thesis is a large paper based on a topic relating to your field of study. Once you hand in your thesis, you will be assigned a date to defend your work.
Your thesis defense meeting usually consists of you and a committee, consisting of two or more professors working in your program. It may also include other people, like professionals from other colleges or those who are working in your field. During your thesis defense, you will be asked questions about your work. The main purpose of your thesis defense is for the committee to make sure that you actually understand your field and focus area.
The questions are usually open-ended and require the student to think critically about their work. Note that at the time of your thesis defense, your paper has already been evaluated. The questions asked are not designed so that you actually have to aggressively "defend" your work, often your thesis defense is more of a formality required so that you can get your degree.
How long is a thesis defense?
How long your oral thesis defense is depends largely on the institution and requirements of your degree. It is best to consult your department or institution on this. In general, a thesis defense may take only 20 minutes, but it may also take two hours or more. This also depends on how much time is allocated to the presentation and questioning part. We will talk more about the different parts of a thesis defense below.
What happens at a thesis defense?
First of all, be aware that a thesis defense varies from country to country. This is just a general overview, but a thesis defense can take many different formats in different countries. Some are closed, other are public defenses. Some take place with two, some with more examiners. The same goes for the length of your thesis defense, as mentioned above. So the most important first step for you is to clarify with your department what the structure of your thesis defense will look like. In general, this is what happens at a thesis defense:
Your presentation
You might have to give a presentation, often with Powerpoint, Google slides or Keynote slides. Make sure to prepare an appropriate amount of slides. A general rule is to use about 10 slides for a 20-minute presentation. But that also depends on your specific topic and the way you present. The good news is, there will be plenty of time ahead of your thesis defense to prepare your slides and practice your presentation alone and in front of friends or family.
You can prepare your slides by using information from your thesis' first chapter (the overview of your thesis) as a framework or outline. Substantive information in your thesis should correspond with your slides. Make sure your slides are of good quality - both as regards the integrity of the information, and the appearance of your slides. If you need more help with how to prepare your presentation slides, both the ASQ Higher Education Brief and James Hayton have good guidelines on the topic.
Questions from the committee
As mentioned earlier, the committee will ask questions about your work after you finished your presentation. The questions will most likely be about the core content of your thesis, like what you learned from the study you conducted, but also why you chose your topic or how it will contribute to the existing body of knowledge. You might also be asked to summarize certain findings. Read your full thesis in preparation of the questions, so you know what you have written about.
While you are reading in preparation, you can create a list of possible questions and try to answer them. You can foresee many of the questions you will get by simply spending some time rereading your thesis. In addition, this blog post from researchClue .com lists 25 common thesis/project defense questions and how you may approach to answer them.
6 tips to help you prepare for your thesis defense
When you start your graduate degree, the end of it seems so far away. But then it ends up coming faster than you thought. You hand in your thesis, which was a lot of work, and as a last step before you officially receive your degree, you have to master your thesis defense. Here are a few tips on how to prepare for your thesis defense.
1. Anticipate questions and prepare for them
We've mentioned it before but you can really prepare for most of the questions you will be asked. Read through your thesis and while you're reading it, create a list of possible questions. In addition, as you will know who will be on the committee, look at the academic expertise of the committee members. In what areas would they most likely be focused? If possible, sit at other thesis defenses with these committee members to get a feeling for how they ask and what they ask. As a graduate student, you should generally be adept at anticipating test questions, so use this advantage to gather as much information as possible before your thesis defense meeting.
2. Dress for success
Your thesis defense is a formal event, often the entire department or university is invited to participate. It signals a critical rite of passage for graduate students and faculty who have supported them throughout a long and challenging process. While most universities don't have specific rules on how to dress for that event, do regard it with dignity and respect. This one might be a no-brainer, but know that you should dress as if you were on a job interview or delivering a paper at a conference.
3. Delegate
It might help you deal with your stress before your thesis defense to entrust someone with the smaller but important responsibilities of your thesis defense well ahead of schedule. This trusted person could be responsible for preparing the room of the day of defense, setting up equipment for the presentation or preparing and distributing handouts.
4. Have a backup plan
Technology is unpredictable. Life is too. There are no guarantees that your Powerpoint presentation will work at all or look the way it is supposed to do on the big screen. We've all been there. Make sure to have a plan B for these situations. Handouts can help when technology fails, or an additional fresh shirt for spilled coffee can save the day.
5. What to do when you don't know the answer
One of the scariest aspects of the defense is the possibility of being asked a question you can't answer. While you can prepare for some questions, you can never know exactly what the committee will ask. There will always be gaps in your knowledge. But your thesis defense is not about being perfect and knowing everything, it's about how you deal with challenging situations. You are not expected to know everything.
James Hayton writes on his blog that examiners will sometimes even ask questions they don't know the answer to, out of curiosity, or because they want to see how you think. While it is ok sometimes to just say "I don't know", he advises to try something like "I don't know, but I would think [...] because of x and y, but you would need to do [...] in order to find out". This shows that you have the ability to think as an academic.
6. Dealing with your nerves
You will be nervous. But the good news is - your examiners will expect you to be nervous. It is completely normal to be nervous. Being well prepared can help minimize your stress, but do know that your examiners have seen this many times before and are willing to help, by repeating questions for example if needed.
Two common symptoms of being nervous are talking really fast and nervous laughs. Try to slow yourself down, take a deep breath. Remember what feels like hours to you are just a few seconds in real life. Allow yourself to process the question, respond to it, and stop talking once you have responded. While a smile can often help dissolve a difficult situation, remember that nervous laughs can be irritating for your audience.
We all make mistakes and your thesis defense will most likely not be perfect. You are not expected to be perfect and the examiners already have plenty of experience with this and will guide you through it. Also remember that your thesis defense is often just a formality and the committee actually wants you to pass. If you are still nervous about your thesis defense, read this blog post by Dora Farkas at finishyourthesis.com . She debunks 5 common myths about thesis defenses and helps you see that your committee is not out to get you. 😉
Frequently Asked Questions about preparing an excellent thesis defense
While most universities don't have specific rules on how to dress for that event, do regard it with dignity and respect. This one might be a no-brainer, but know that you should dress as if you were on a job interview or delivering a paper at a conference.
It is completely normal to be nervous. Being well prepared can help minimize your stress, but do know that your examiners have seen this many times before and are willing to help, by repeating questions for example if needed. Slow yourself down, and take a deep breath.
Your thesis defense is not about being perfect and knowing everything, it's about how you deal with challenging situations. James Hayton writes on his blog that it is ok sometimes to just say "I don't know", but he advises to try something like "I don't know, but I would think [...] because of x and y, you would need to do [...] in order to find out".
Your Powerpoint presentation can get stuck or not look the way it is supposed to do on the big screen. It can happen and your supervisors know it. In general, handouts can always save the day when technology fails.
Here are a few tips on how to prepare for your thesis defense:
Anticipate questions and prepare for them
Dress for success
Have a backup plan (in case technology fails you)
Deal with your nerves
Related Articles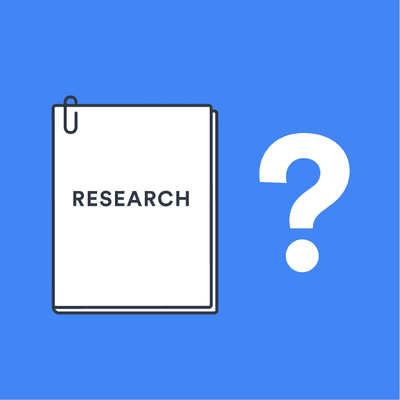 Preparing to defend your thesis from home
This content is disabled due to your privacy settings. To re-enable, please adjust your cookie preferences.
Due to COVID-19, defending your graduate thesis or dissertation in person is likely off the table. That doesn't mean you have to wait to defend. Many schools and programs are allowing remote defenses — meaning you could find yourself defending from your living room! In this presentation, a recent psychology doctoral student that completed a remote defense, a current dean of psychology, and APA's Office of Graduate and Postgraduate Education and Training, share how to prepare for and complete your thesis or dissertation defense remotely.
About the speakers
Alvin Akibar, PhD, is a recent doctoral recipient from the University of North Texas. Hideko Sera, PsyD, is the associate dean of the School of Education of the University of Redlands. Garth A. Fowler, PhD, is associate executive director of the APA Office of Graduate and Postgraduate Education and Training (Education Directorate) and will serve as moderator.

Related and recent
Apa member benefits.

Multi-level Benefits
Health Insurance Marketplace
Automate HIPAA Compliance
Get expert advice
Private Practice Helpline
COMPETITIVE LOW RATES
Student Loan Refinancing
Contact APA Membership
What is a Thesis Defense?
If you're researching a master's degree, you'll likely come across the phrase "thesis defense" among the list of requirements for earning an advanced degree. This formal-sounding requirement usually comes at the end of a graduate program. As a student seeking a master's degree, your thesis defines your educational experience at the university. Once you've completed all the necessary coursework and finished any internship or practicum experiences, you will be required to meet with a committee to defend your work. Details of a defense vary by college, but there are some general things to keep in mind as you embark on the graduate process.
Explore these promoted online degree programs.
These top, accredited schools offer a variety of online graduate degree programs. Figuring out where to apply? Consider one of these online Master's or PhD programs.
What is a Thesis?
In most schools, the thesis represents a student's collective understanding of his or her program and major. Students who major in English, for example, typically explore language, literary themes, a specific author's work or a similar topic when writing a thesis paper. Universities often require theses to consist of a prospectus, which outlines the intent of the paper, and a full-length paper treatment of a particular topic. In the natural sciences, theses might cover experiments or hypothetical situations in which a student researches certain elements of his or her field.
Theses projects demand full attention, and many schools require that students devote an entire semester to completing the research and resulting paper. Students work with a faculty committee or adviser on a close basis to make sure that the research stays on schedule. Depending on the level of degree, a thesis paper can be extremely complex.
Defending the Work
Once students submit their theses papers to the thesis committee, they will be assigned a date to defend their work. In this case, "defend" does not imply that a student will have to argue aggressively about his or her work. Rather, the thesis defense is designed so that faculty members can ask questions and make sure that students actually understand their field and focus area. Defending a thesis largely serves as a formality because the paper will already have been evaluated. During a defense, a student will be asked questions by members of the thesis committee. Questions are usually open-ended and require that the student think critically about his or her work. A defense might take only 20 minutes, or it might take an hour or more depending on the goal of the committee and the requirements of the program.
Preparation for Your Thesis Defense
Students have months to prepare for a defense . Schools want graduate candidates to be as prepared as possible when attending a defense, which means that neither the date nor faculty committee will be a surprise to the student. It's important to keep in mind that if you go into a defense with the right attitude and preparation, failing is nearly impossible. The committee wants to see how well you know your subject and your research. Nerves may get the better of you as you face unknown questions, but as with a job interview, practicing ahead of time will lead to a successful defense.
Facing a defense can be stressful, but think of it as an opportunity to share what you've learned. Remember that you aren't arguing points when you defend your work. Instead, a proper thesis defense gives you and your faculty advisers the chance to discuss your topic and research in greater detail.
Latest Posts
Get Informed
Student Guide
Defending Your Thesis – Dissertation Defense Tips
Do you know what to wear to a dissertation defense meeting? Are you prepared to defend a thesis paper? Read our dissertation defense tips below!
What does it mean to write a thesis?
Thesis writing is one of the most important and challenging tasks you will encounter as a graduate student, and the thesis defense is the culmination of that process.
What is the thesis defense procedure?
The thesis defense procedure may vary from college to college but generally you will be expected to announce your thesis defense appointment in your graduate department, and your committee is likely to meet before and after your defense. By the time you are ready to present your defense, your thesis paper should be nearly complete, and some schools may require that your thesis paper be completely finished.
During your thesis defense, you will be expected to present and defend your thesis in front of your advisor, faculty thesis committee, and other audience members – and to do so in a cohesive manner. You can expect to be asked a number of questions after your presentation, and you need to be armed with the knowledge and skill necessary to answer the questions confidently.
Popular Programs: Organizational Leadership , Psychology , EdD in Educational Leadership
Regionally accredited, private school with 1:1 learning.
Most classes 100% online! Classes start soon.
Thesis defense rehearsal
When preparing to defend your thesis, familiarize yourself with the guidelines and requirements your department has put into place. Speak with your advisor to be sure that you know exactly what is expected of you. Each of your committee members should have a copy of your thesis at least a couple of weeks before your defense, and your written defense should include an abstract and a summary. All your forms need to be filled out ahead of time, including any and all signatures you are required to obtain.
Speaking with people who have already defended their theses can be extremely helpful, as it can provide you with confidence as well as a stronger sense of the expectations you are facing. In addition, attending the defenses of others will afford you the opportunity to observe interactions between students and committee members, hear the types of questions you may face, and identify the characteristics of strong and weak thesis defenses; it will provide insight on what to do and what not to do.
When it comes to defending your thesis paper orally in front of your advisor and committee members, practice really can make perfect. Take any chance you can get to discuss your thesis with other people. If you can find someone to sit through a practice defense, take advantage of that. Your audience may ask some of the questions the committee is liable to ask, which can help you identify the portions of your defense that need to be honed.
At some point before you defend your thesis, you should sit down with your advisor for a strategy session. Use this time to organize and plan your defense. Pay close attention to your advisor's reactions to your thesis and heed any advice they give you – he or she has heard many defenses and knows what committees look for. Having your thesis defense structured well ahead of time will make you feel more comfortable and focused during your presentation.
Accredited online university.
Capella University offers doctoral programs designed to take you to the forefront of your profession.
Competency-based curriculum delivers both foundation knowledge and real-world skills, so that what you're learning in your courses is immediately applicable to your career goals.
Know your thesis paper lines
The thesis defense is your opportunity to take the stage and to demonstrate the growth and progress you have experienced in your years as a graduate student. This is your chance to showcase your research abilities, as well as to finish your degree requirements. Defending your thesis statement can help you obtain helpful feedback and recommendations that you can incorporate into your final draft.
Make sure to get across the fundamentals while defending your thesis. First, state your thesis/research question. You need to describe the importance of your topic and detail how your research was conducted, including any methods of measurement you have used. The major findings of your thesis should be made clear, as well as how your thesis contributes to the body of knowledge in your field. Finally, you must state the conclusions and recommendations you have made based on your research.
You must expect, in some fashion, to be required to answer the crucial question "So what?" What has your research and writing accomplished, that may be of importance in your field? Professors will tell you that graduate students tend not to be bold enough, in making claims for what they have discovered or compiled, during the process of working on their thesis. If you don't express confidence about your findings in the thesis, your committee may develop their own doubts about the value of your work.
Be aware of the fact that you probably know your topic far better than most or all of the professors who form your thesis committee. You've likely been researching and contemplating your topic for well over a year, and the material will be fresher and more immediate for you than for them. If you pause to think about this, it should give you extra confidence going into the thesis defense.
At the same time, your thesis committee members will likely know your field in a much broader sense than you. They may well ask you to indicate where in the larger scheme of things, where in your field, your thesis will fit. That's where the big "So What?" question will arise during your defense. You've been warned; prepare for it.
Additionally, one question you should anticipate from your thesis committee is, "What do you plan to do with the thesis, beyond graduate school?" Do you intend to revise it for publication as a book? Do you intend to do further research on your topic once you've gotten a job coming out of grad school? Do you intend to seek grants to help you further develop your project? Do you intend to collaborate with another scholar before you offer your work to a broader audience?
What to wear to your thesis defense?
When defending your thesis, you want to prove to your committee and advisor that you are capable of producing more broad-ranging, in-depth pieces of scholarly writing. With this in mind, you should look the part. You will want to wear professional attire that is comfortable – the last thing you want is to distract your audience from the masterpiece that is your thesis by tugging at clothing while you are presenting your defense or fielding questions. Nor do you want to disrupt your own ability to concentrate by squeezing into those cute shoes.
Some of the nation's most affordable tuition rates, from a private, nonprofit, NEASC accredited university
Qualified students with 2.5 GPA and up may receive up to $20K in grants & scholarships
Multiple term start dates throughout the year. 24/7 online classroom access
No matter how nervous you are, be sure to focus and to listen with care to the questions posed to you. Take a moment to pause before you give your answer if you need to – they are not looking for quick responses, but they are looking for solid ones. You should expect to be asked to address the more controversial aspects of your thesis. Keep in mind that you don't have to defend everything about your thesis. If you don't have an answer to a question, don't fake it or make any promises – reply that the question is interesting and that you will consider it in the future. Defending your thesis requires you to be political to a certain extent.
If you are having trouble with managing your fears while defending your thesis, you may find it helpful to use visual aids during your presentation. They can help you stay focused and confident, as well as help you pace yourself. Visual aids, if you use them, should clearly state the research problem, objectives, approaches, and the contributions of your thesis work.
You may also decide to videotape or audiotape your defense, as it can help you keep track of the reactions, suggestions, and criticisms that you receive. Often your thesis committee members will offer tips for revision. These could be crucial as you revise your work for later publication or development. But you will be so focused on what you need to say next during your thesis defense that you will very likely not remember much of what the professors said after the fact. If you document the session, you will later be able to retrieve and follow the expert advice your thesis committee offered during your defense.
One of the most crucial things to remember when defending your thesis is to maintain a level of passion about your research. If you are passionate about your work, your advisor and committee will take note of this, and it will underscore the importance of your thesis. After all, who isn't passionate about the concluding event of a long and difficult journey?
After you have presented your defense, you will either be told that you have passed, that your thesis needs minor revisions, that your thesis needs to be resubmitted, or that it has not been approved. The last two possibilities are rare, especially if you have followed the thesis writing process properly, and if you have stayed in meaningful contact with your advisor. If you have been diligent, there really should be few surprises.
Schools With Doctoral Programs
Share this article
Take advantage of some of the nation's most affordable tuition rates, while earning a degree from a private, nonprofit, NEASC accredited university
Multiple term start dates throughout the year. 24/7 online classroom access.
Popular Online Programs
Business Administration, Psychology, Information Technology, Human Services…
Sponsored meaning explained.
EducationDynamics receives compensation for the featured schools on our website (see "Sponsored Schools" or "Sponsored Listings" or "Sponsored Results" or "Featured Schools'). So what does this mean for you?
Compensation may impact where the Sponsored Schools appear on our websites, including whether they appear as a match through our education matching services tool, the order in which they appear in a listing, and/or their ranking. Our websites do not provide, nor are they intended to provide, a comprehensive list of all schools (a) in the United States, (b) located in a specific geographic area or (c) that offer a particular program of study. By providing information or agreeing to be contacted by a Sponsored School, you are in no way obligated to apply to or enroll with the school.
Your trust is our priority. We at EducationDynamics believe you should make decisions about your education with confidence. That's why EducationDynamics is also proud to offer free information on its websites, which has been used by millions of prospective students to explore their education goals and interests.

The Plagiarism Checker Online For Your Academic Work
Start Plagiarism Check
Editing & Proofreading for Your Research Paper
Get it proofread now
Online Printing & Binding with Free Express Delivery
Configure binding now
Academic essay
Academic writing
APA examples
Bachelor degree
Chicago style
Citing sources
College essay
Dissertation
Graduate school
Harvard referencing
Language rules
Master degree
Methodology
Printing production
Research paper
Research process
Working with sources
Your Step to Success
Printing & Binding with 3D Live Preview
Thesis Defense – a guide to prepare best
How do you like this article, thesis defense | a guide to prepare best.
Inhaltsverzeichnis
1 Definition: Thesis Defense
3 Before the Thesis Defense
4 What happens in a Thesis Defense?
5 What to include?
6 Tools for Thesis Defense
7 Thesis Defense Anxiety
8 Manage Thesis Defense Anxiety
9 In a Nutshell
Definition: Thesis Defense
A thesis defense is an act of presenting your work to a panel of professors so they can grade your presentation abilities. In retrospect, the argument is essential to ascertain that you understood the topic. You have to hand in your paper first so that the lecturer can grade it before you appear for the defense.
As a university student, you need to hand in a high-quality thesis paper and defend it before a panel of professors. So what is this that takes place during a thesis defense? Read along to find out.
What is a thesis defense?
A scholarly thesis defense is a forum that allows students to present their paper's contents and defend their thesis topic before a panel of professors. The student is then required to answer all questions asked by the lecturers. At the end, the student is required to leave the room whilst the professors decide whether the thesis is ready to be published, or if it needs corrections.
How long is a thesis defense?
There is no general length for a thesis defense. The defense of a master's thesis will take longer than the defense of a bachelor's thesis. You will need to fit in an introduction , a literature review, your findings and even more into the time frame for your thesis defense, so it's important that you're well prepared. All in all, it depends on your paper and your academic field. Usually the thesis defense will last between one and two hours, but it also could be less than one hour.
What is the oral defense of a thesis?
Oral defense is simply another name for your thesis defense. If you've completed your thesis, you are required to defend it in front of a panel of professors. It is designed so that the committee can ensure that the students completely understand their thesis topic . The oral thesis defense is an examination of a completed body of work. Students will be assigned a date to defend their thesis.
What happens after the thesis defense?
After your thesis defense, you will be told to leave the room whilst the panel discusses your results. There are normally 2 outcomes. You may need to make changes to your thesis' formatting or content. If this is the case, don't stress! You're able to try the thesis defense again once you've incorporated any required changes. The preferred outcome is that the panel is happy with your thesis and it's then ready to be signed and published.
What defines a good thesis defense?
The thesis defense is the final step for your academic work. It's important that you're prepared and you've outlined what you're going to say in each section of the defense. You need to know your thesis statement better than the back of your hand, otherwise you risk being sidetracked. Just like your thesis itself, your thesis defense has a specific structure. You can read more about this further on in the article. Try and prepare yourself for the potential types of questions that the professors will ask you so that you don't have to think about your answers on the spot.
Before the Thesis Defense
Before the day of the thesis defense, the qualifying students receive a timetable that shows the chronology of how the day will be. You are required to keep time, or else you will have to wait until the next allocated defense to present your paper. To qualify as a defending student, you have to hand in your paper at least one month before the thesis defense date.
What happens in a Thesis Defense?
Once you get to the hall, you need to introduce yourself and your topic, then present your paper to the lecturers. The professors will allocate you ¾ of the allotted time for the thesis defense. The remaining time is used up in the question and answer forum. Prepare yourself to answer several questions, such as:
Your plans after completing the research
The limitations you faced
Things that you would change if given a chance
How you chose your target audience
How you intend to further your study on the subject
The reasons for choosing your topic
The most significant deductions you learned from the survey
Reasons for choosing your research methodology, etc.
In some cases, the board may ask you to summarize your deductions from the study. The questions asked are not standard, which means you have to be thoroughly prepared to answer whatever the panel throws your way during the thesis defense. Other things that take place during the thesis defense include:
Deliberations – At this point, the board of lecturers will ask you to leave the room as they deliberate on your thesis defense performance. They will then decide whether you move to the next level or you will defend again.
Verdict – Finally, the team will invite you back in and tell you how you performed in the thesis defense. These panel members may ask you to make a few corrections before you can go ahead and publish your paper. You have to present your corrections to your facilitator, who will then give you the go-ahead to publish.
Signing – The members will then sign your document to ascertain that you were part of the thesis defense team on the selected date.
How much time does a Thesis Defense take and how many people should be in the room?
During a thesis defense, each student appears before the panel individually. The facilitators will ask you questions concerning your topic to see if you fully grasped the concept. Each thesis defense will vary from the other depending on the technicality of your paper and the kind of degree you are pursuing.
Undergraduate degree – Your panel may include at least three lecturers from your faculty. Additionally, the defense may last up to one hour.
Masters degree – You get to interact with four professors at this level, and each student is allotted 1½ hours to present and answer questions.
Ph.D. degree – Considering that this is the highest education level, five professors avail themselves to vet you. More so, you may have to engage them for two hours.
Thesis printing & binding
You are already done writing your thesis and need a high quality printing & binding service? Then you are right to choose BachelorPrint! Check out our 24-hour online printing service. For more information click the button below :
What to include?
A thesis defense follows a particular format, which cuts across all types of degrees, which is:
Introduction  – Explain the need for this study
Literature review  – Explain what other scholars have found on the subject
Research methodology  – What research method did you use, and why did you use it?
Findings and discussions  – In your research, what were the key deductions that you came upon?
Implications, limitations, suggestions, and  conclusion  – Here, you have to exhaust the setbacks you encountered during the study, the consequences that your target audience will face if they do not follow the deductions, and then finally sum up the discussions.
Tools for Thesis Defense
Considering that a thesis defense may take you at least 45 minutes to present, it is essential to make the presentation lively. So, you can incorporate a slide show and use images to make it less wordy. Bullet points also make the text easier to digest as opposed to a block of text. So, a laptop and a projector will help you ace your presentation.
Thesis Defense Anxiety
Standing before a panel of people waiting to hear how you conducted your research can be intimidating. This is especially so considering that you will be standing before a group of professors, who you believe to be superior to you in regards to the topic knowledge. More so, if you are not familiar with public speaking, it is easy to develop stage fright while defending.
Manage Thesis Defense Anxiety
In case you find yourself fidgeting before you begin presenting, use the following tips to help you get your composure back.
If you have a problem with eye-balling the lecturers, look at the tips of their foreheads instead.
Take a few seconds to breathe in and out so you can stabilize your speech if you begin to stammer.
Go into the room with a positive mind, knowing that you will do your best.
Most importantly, rehearse your thesis defense severally before the D-day.
In a Nutshell
So, there you have it. These tips should help you present your thesis defense and ace it. Remember that:
You should present facts that are in the paper. Do not add any new information
Make the thesis defense as enjoyable as possible
Arrive early enough
Do not exceed your allocated time
Confidence goes a long way
Articles you should also read:
This article includes information about harvard referencing:
What is important for your table of contents? We will tell you:
You want to know something about works cited? Click below:
This article shows you examples for the perfect abstract:
We use cookies on our website. Some of them are essential, while others help us to improve this website and your experience.
Individual Privacy Preferences
Cookie Details Privacy Policy Imprint
Here you will find an overview of all cookies used. You can give your consent to whole categories or display further information and select certain cookies.
Accept all Save
Essential cookies enable basic functions and are necessary for the proper function of the website.
Show Cookie Information Hide Cookie Information
Statistics cookies collect information anonymously. This information helps us to understand how our visitors use our website.
Marketing cookies are used by third-party advertisers or publishers to display personalized ads. They do this by tracking visitors across websites.
Content from video platforms and social media platforms is blocked by default. If External Media cookies are accepted, access to those contents no longer requires manual consent.
Privacy Policy Imprint
Have your assignments done by seasoned writers. 24/7
Contact us:
+1 (213) 221-0069
[email protected]

Thesis Defense Steps: Full Guide How to Prepare and Present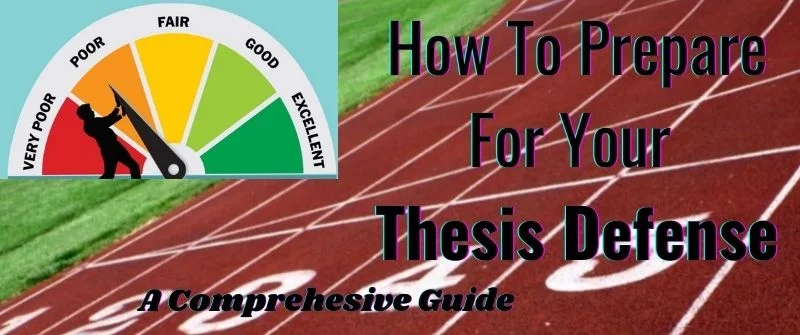 How To Prepare For Your Thesis Defense
If you are conducting post-graduate research within your discipline, you will come across the phrase "thesis defense". A thesis defense is part of the things you will need to accomplish before acquiring a postgraduate degree.
The thesis defense comes at the end of the graduate program. It is used to determine or define your education milestone while in the university. For this, you need a thesis defense comprehensive guide to be outstanding.

You should do a thesis defense after you have completed the course work and attended practicum or internship programs.
How Long does a Thesis Defense Take?
On average, a thesis defense takes somewhere between 30 minutes and one hour. However, the time it takes to do a thesis defense depends on the academic level you are in. While there is no standard or general length for a thesis defense, post-graduate sessions will take longer compared to undergraduate sessions.
Yes, some institutions, professors, or some disciplines may require you to do a thesis defense at your undergraduate level. But the length of the presentation depends on your academic level.
What is thesis defense?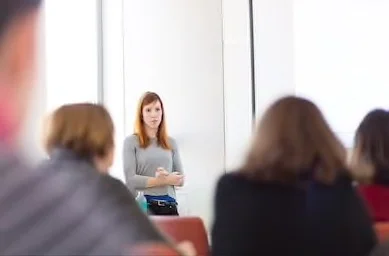 A thesis defense is an act of presenting your academic work to a panel or committee of professors and other involved scholars. From this, they can gauge or grade your abilities in presenting your work.
The arguments presented during the thesis defense are to ascertain that you have understood the course and your selected topic.
You will have to first hand in your work or paper to the professor for grading. Thereafter, you will be summoned for thesis defense.
When summoned for a thesis defense, you will be required to answer all the questions presented to you by the panel of professors. After this, you will be required to leave the room. The panel is to decide whether your paper or thesis is ready for publication. In addition, the panel checks whether your work needs corrections.
In other words, a thesis defense is a forum that allows postgraduate students to defend the topic of their thesis before a panel of professors. Therefore, the thesis defense is part of the requirements that postgraduate students must accomplish to receive advanced degrees in whichever academic disciplines they pursue.
Factors that Determine the Length of a Thesis Defense
Just like a dissertation that you have to write a thesis , it is important that you will have to present it. The time is taken to do this varies. The following four factors determine the length of a thesis defense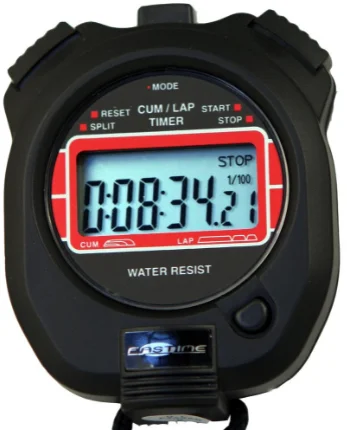 As noted earlier, the level of education will determine the length of your thesis defense.
The second factor is the institutional requirements. Some institutions will have a specified amount of time allocated for a thesis defense. In some institutions, that time is longer than and vice versa.
Very recognized institutions of higher learning will have the autonomy to decide on the length of a thesis defense.
The third factor that will determine the length of a thesis defense is the consensus of the panel of professors. Some will give students very limited time to do a thesis defense while others will give more time to their students.
Some institutions, scholars, applaud limiting the amount of time for thesis defense and educators because it gauges the student's ability to accurately defend their work within a short time. If they succeed, then they are good learners.
Another factor determining the time of a thesis defense is the academic discipline that is explored by the topic.
While every academic discipline deserves respect, they are not the same in terms of the complexity of the concepts and what the student covers.
Some disciplines will require students to come up with much longer papers. This means that the time it could take to do a thesis defense will be longer.
From the aforementioned factors, it is evident that it would be difficult to predetermine the standard length of a thesis without holding some parameters or factors constant such as the academic level of the thesis. 
Also, the length of your dissertation or thesis determines the time you will take to present it at your defense session. Longer documents will take you longer to defend.
How to Defend a Thesis – 5 Comprehensive Steps
Some steps can help you defend your thesis effectively. You should follow the steps below if you are summoned by a panel of professors to defend your thesis.
1. Adequate Preparation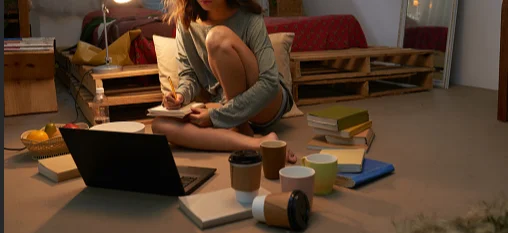 When you are required to defend your thesis, you will be given a specific date you will appear before the panel of professors for the actual exercise.
As long as you have submitted your paper to the professor for grading, you should always be aware that you will have to defend your thesis.
Therefore, between the period of submitting your paper and the date provided for thesis defense, you should do adequate preparation.
Students will have several months to prepare for a thesis defense. This is because the institutions themselves want their students to be well prepared before they meet the panel of professors.
After all, they would wish their students to excel in their studies. As noted, there will be a specified date for the thesis defense. Therefore, it will not surprise their committee members or students when the time comes for defending the thesis.
Adequate preparation entails knowing or rather anticipating what is required of you. You should be prepared for the kinds of questions your thesis topic will provoke from the panel and practice on them.
When you have the right attitude and have adequately prepared for the thesis defense, it would be nearly impossible to fail. Also, be prepared to wear decently during the defense.
2. Carry an in-depth knowledge of the thesis
This is a very important step when defending your thesis. Since you are the one who has written the paper, you should be fully aware of the topic and the contents of your paper. What this means is that you should adequately research the topic of your thesis so that you can be ready for any question you are asked by the panel of professors. For a postgraduate student who wishes to master their discipline, it would be a shame if you do not know about your topic.
For example, if you are within the field of environmental sciences and have written your paper based on the discipline, you should narrow down the scope of your knowledge to that of your topic, the topic of your paper should act as the guide to the amount of knowledge you are supposed to give for the sake of the thesis defense. Avoid too much knowledge because it may overwhelm you. At the same time, do not narrow down the scope of your topic too much because you will have limited knowledge during the thesis defense.
Your instructor or professor can help you in terms of giving you direction on the type and scope of knowledge you are required to have during a thesis defense.
3. Prepare an Introduction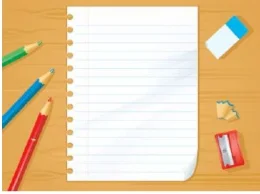 Have you ever heard of the first impression and its significance?
The first impression of a person will determine how the other person will perceive them.
If it is terrible, the other person may consider them a terrible person and even dislike them.
An introduction plays the same role as the "first impression" of your thesis defense to the panel of professors.
You should prepare a good introduction that should summarize the contents of your paper, the reasons why you selected the topic and its relevance to the discipline, and any other detail that you will anticipate to be asked during the thesis defense.
Make sure that the thesis is crystal clear and concise to avoid making any contradictions of your topic and confusing the panel.
Since you will be given several months to prepare for your thesis defense, take time to refine your introduction.
Make adjustments or corrections whenever necessary so that you will have a perfect introduction for your thesis defense. You may recite the introduction or carry it with you if the panel will allow it.
4. Making the actual presentation
The action presentation of the thesis defense is quite scary to many students. This is because you will have to face a panel of professors to defend your paper. Based on your paper's content, you will answer several questions. Therefore, if you fail during the actual presentation, your paper may not be published and you will have to do further revisions.
During the actual presentation, you should be well dressed because grooming tells a lot about the character of a student. Carry the necessary equipment you will require during the presentation. Such equipment can include a laptop that contains a PowerPoint presentation, a pen, and a notebook. The PowerPoint presentation should be legible, objective, and strategically written to maximize the time used to defend your thesis. Ensure that you arrive early to the place where you will face the panel of professors to give you time to reflect and lessen your anxiety.
As aforementioned, adequate preparation, understanding your topic or thesis, and a good attitude will guarantee success. Therefore, if you adhere to the aforementioned guidelines during the presentation, there is a high probability that your paper will be published.
5. Do a good conclusion
Doing a good introduction and effectively presenting your defense is not enough without an equally good conclusion. Just like you took a good time to write your thesis , you will also need a good time to write a presentation and a good conclusion.
A good conclusion of your presentation leaves the panel of professors with a good impression of you and your overall ability to defend your work within the academic community. 
A good conclusion will sum up your work. What this means is that you should include a summary of the topic's background, the literature review, the methodologies, the findings, and the discussions. Make sure that the conclusion compresses the details of your paper logically. It should be brief and straight to the point.
Finally, the conclusion of your thesis defense should clearly describe the limitations or setbacks encountered while you were conducting the study.
Even though you are trying to show that you are a good post-graduate student, it is important to be clear about the limitations. This will demonstrate your academic integrity and ability to conduct actual research in the field. 
Tips on how to do a good thesis defense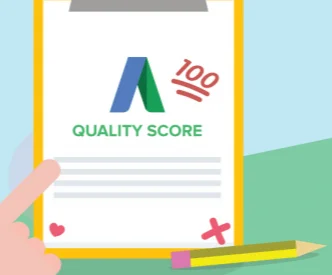 1. Anticipate the questions
As aforementioned, you should anticipate the questions you may be asked by the panel and prepare for them.
The questions' base is on your thesis. As such, you should go through your paper and list the possible questions.
At the same time, the academic expertise of the committee members determines the types of questions you may be asked.
Try to have an informed idea, based on your paper, on the areas to receive much focus.
2. Dress for success
Do you remember that we have talked about first impressions? Well, your dress code and overall grooming will have a degree of impact on the outcomes of your presentation. Dress well. Mostly, you are required to dress in an official attire because you are going to do a presentation to a panel of academic experts. You should try as much as possible not to wear casual or provocative clothes.
3. Delegate
To avoid being overwhelmed during the day of your presentation, you can delegate some of the less complicated activities to a trusted person or friend. The activities that you can delegate include setting up the equipment you will use for your presentation or distributing handouts to the panel.
4. Create a backup plan
This especially involves the mode of presenting your defense. Since you will be using your laptop and a projector, they may fail during the presentation. It is therefore important to have a plan B. such can include having printed handouts.
FAQs on Thesis Defense
Can you fail a thesis defense.
The answer to this question is yes. Though it is rare, it is possible to fail a thesis defense if you are not adequately prepared and you don't know much about the topic. This would indicate that you haven't understood the course or you did not write the paper. You hired someone to do it for you.
How long is a Ph.D. thesis defense?
A Ph.D. thesis defense is about 2 hours long. However, it may differ from one country to the other.
How long is the master's thesis presentation?
A master's thesis is usually one-and-a-half hours long. It takes a lesser time compared to a Ph.D. thesis.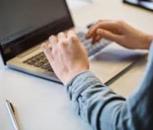 When not handling complex essays and academic writing tasks, Josh is busy advising students on how to pass assignments. In spare time, he loves playing football or walking with his dog around the park.
Related posts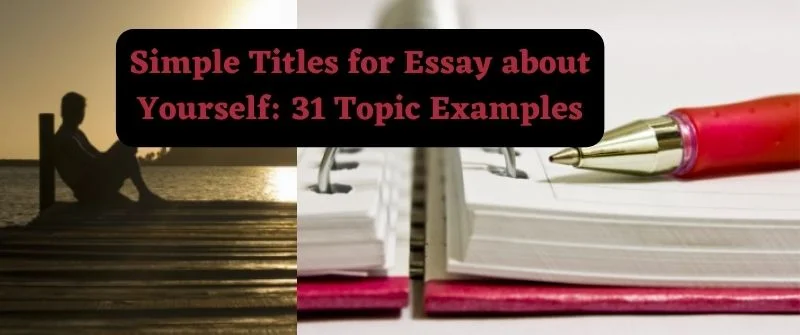 Titles for Essay about Yourself
Good Titles for Essays about yourself: 31 Personal Essay Topics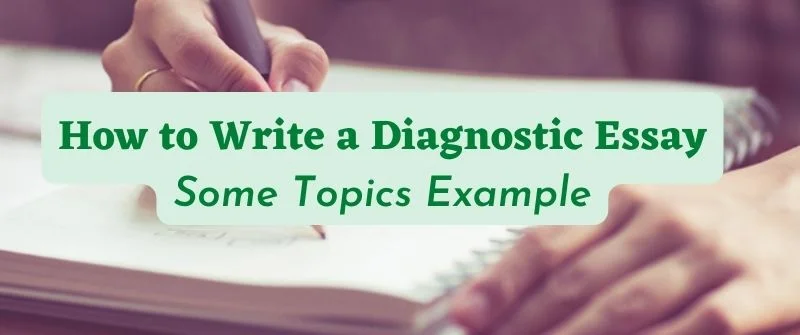 How to Write a Diagnostic Essay
How to Write a Diagnostic Essay: Meaning and Topics Example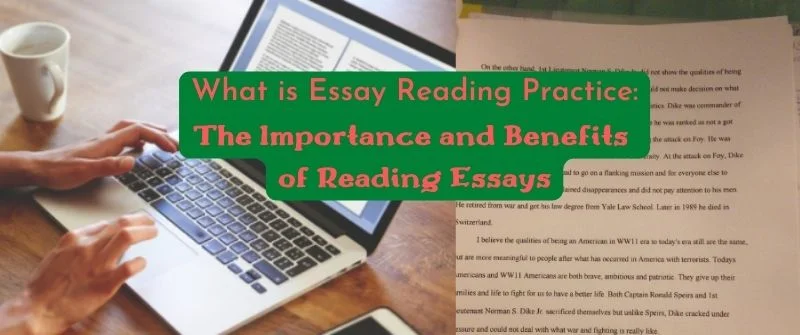 Essay Reading Practice
Essay Reading: Practice and Importance of Reading Essays
Home Blog Presentation Ideas How To Do a Proper Thesis Defense Using the Right PowerPoint Presentation
How To Do a Proper Thesis Defense Using the Right PowerPoint Presentation
Writing a thesis is stressful but preparing an oral defense can be even more painful. But it doesn't have to be, with proper preparation and a good presentation you will be able to better equip yourself come time to present your thesis defense.
But what makes a good thesis defense?
A proper presentation helps you with your thesis defense because it helps you to capture the panels attention and give you cues and reminders on what to say as well.
It also helps keep your data organized, while visually looking good and provides a flow structure for the rest of your presentation.
In today's article we will be giving you The Right PowerPoint Templates for Your Thesis Defense and a powerful outline composed of best practices and layouts are specifically designed to help you defend your thesis in both written and oral presentation.
On the next segments of this article, we'll walk you through the most feasible process on how to ace this kind of presentation.
Let's dive into the outline of what makes a great thesis defense.
Thesis Defense Overview
Similarities.
Thesis and Dissertation Distinction Varies on Location
Three most common thesis defense myths.
Introduction
Literature Review
Methodology
Tips During Your Oral Defense
More Quick Tips on How to Present!
A thesis defense is composed of two parts – a thesis and a defense.
Thesis, according to Grad School Hub , represents a student's collective understanding of his or her program and major.
Universities often include a thesis in every course as one of the final requirements to earn a particular graduate or postgraduate degree.
Thesis, however, isn't just a mere requirement.
It helps the students to grow out of their shell from their respective discipline and give them the opportunity to present all their findings of their study.
Moreover, some people think a thesis is just a long essay but it's not. Unlike an essay, a thesis needs to assert something.
This can be considered as one of the most crucial research documents which a student makes during their academic schooling .
On the other hand, a defense is the presentation of the pieces of evidence to support and prove your research.
It's the most essential part of the thesis process.
Your presentation has to be prepared to answer question from members of the committee and any other panel present, and it's your job to convince them and defend your thesis with ample proof.
Prior to presenting you have to carefully determine what appropriate evidence should be presented before the panel depending on what thesis you have to defend.
Thesis and Dissertation Distinguished
A thesis or dissertation is usually required to complete a particular graduate degree. And these two words are often used interchangeably by most students when referring to research studies.
But while being almost similar in format or structure, it's worth to note that they have significant differences that set them apart from each other.
The very reason why thesis and dissertation are treated the same is that these two are both extensive papers. Not just merely long essays like what others are claiming.
Both of these papers are extensive. Which is why students are given ample time, usually the entire last semester at the last year of study, to complete all the requirements and finally acquire their degree.
With regards to structure, both papers are very similar with few differences.
Differences Between Thesis and Dissertation
One of the significant differences of the two is to whom the paper is assigned. A thesis is usually required for those students earning a bachelor's or master's degree. While a dissertation is for those who want to obtain a doctorate degree.
However, not all students taking a master's degree are required to make a thesis. Prior to their enrollment, they have been given a choice whether they'll go for a non-thesis program or with a thesis.
Those who have a plan to escalate their degree to doctorate, eventually should take the path of with thesis. This is to prepare themselves for a more extensive dissertation requirement as doctorate students. Otherwise, they will be only limited to earn a master's degree.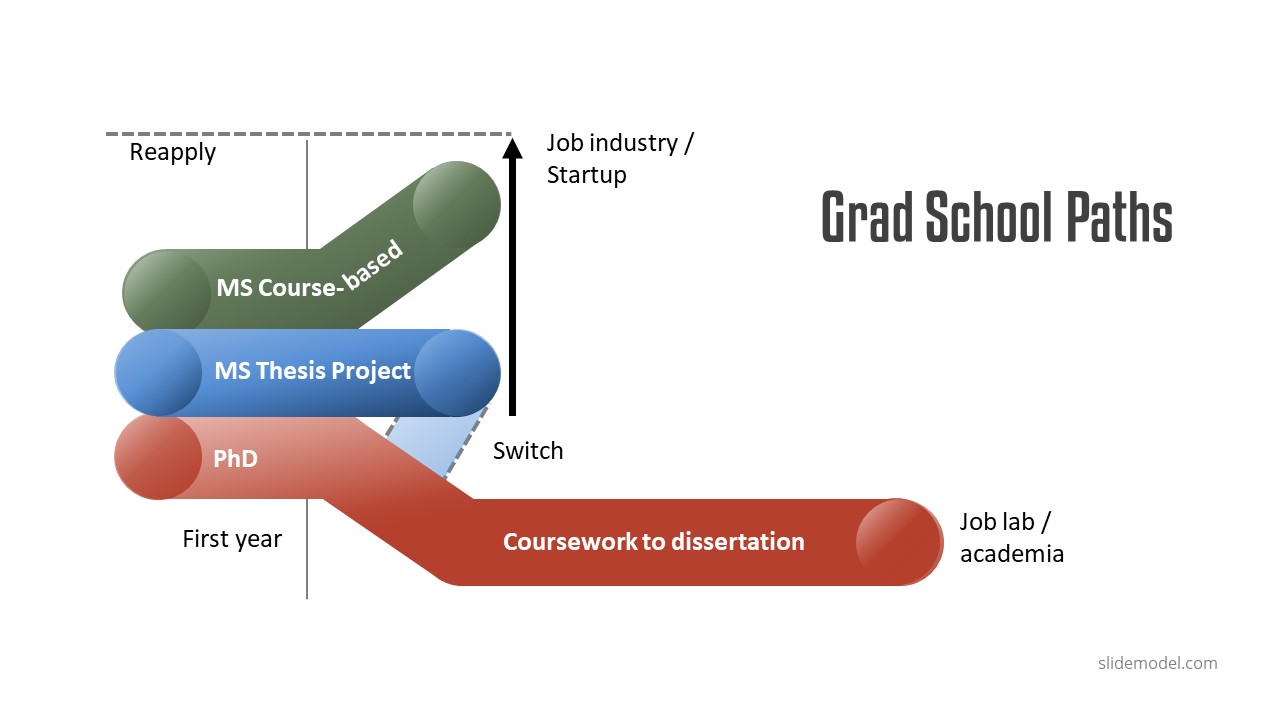 But above all, the most significant difference between the two papers is the purpose for which it is written.
A thesis, like what has been mentioned above, is being done by students obtaining a bachelor's or master's degree and has the purpose of testing their understanding of the discipline they're engaged with.
A thesis is focused on obtaining technical expertise.
On the other hand, a dissertation is made for students to come up with an original study that hasn't already been studied by other researchers.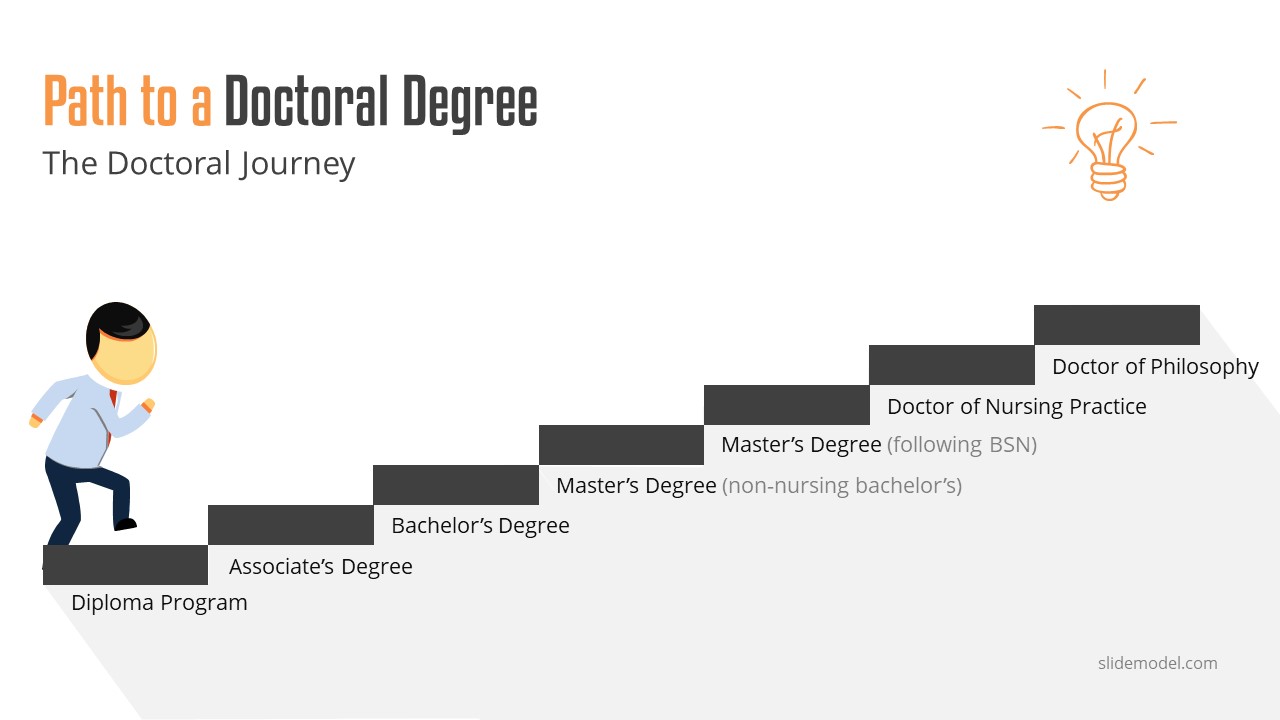 USA: In the United States of America, they consider thesis as shorter than a dissertation. In fact, aside from being a requirement to graduate in college, a thesis is now also inculcated in master's degree programs. And since dissertation is more extensive, the thesis is treated as preliminary in gaining a doctorate degree.
Europe: The distinction between the two papers is almost opposite to that of the USA. In Europe, a dissertation is only a broader research study from a post-graduate program and not the making of original research. Instead, educational systems in the said continent treat the doctoral thesis as a more elaborate paper writing.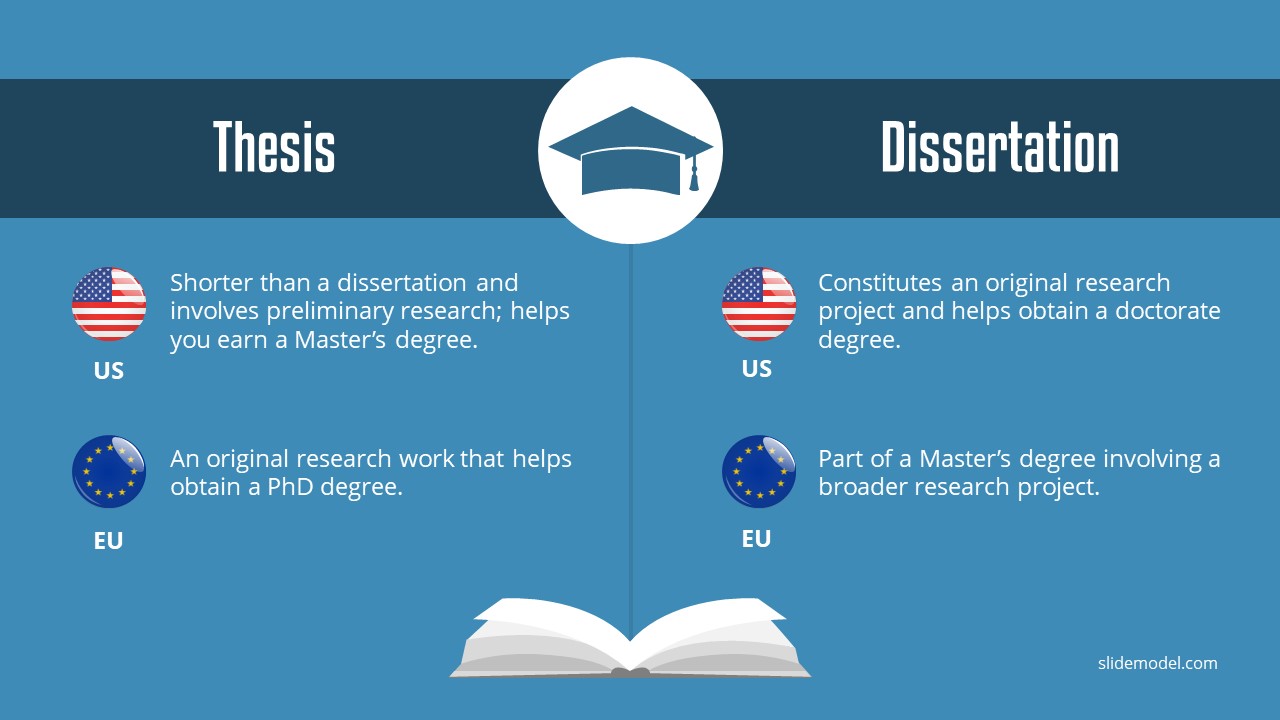 The difference between a thesis and a dissertation might not seem that big, but it's important that we know what makes them different.
If your upcoming defense gives you pressure and uneasiness, it could be cause you are not sure what to expect. Today we will dispel three common thesis defense myths that will help you be more confident in your presentation.
"Answer all the questions correctly. Otherwise, you're thesis won't get approved."
You are expected to have a focus on your research.
That being said, you have to study each part of your thesis, every detail, and even your sources.
You have to study and practice how to effectively deliver your presentation.
But don't overthink to the extent that you're stressing yourself to know everything perfectly.
Don't overstress if can't answer one of the questions, this doesn't necessarily mean the committee won't approve your thesis.
You should know that research is a continuous study.
So you should expect that your committee will always be able to find a gap in your study to fill in the future related researches.
So in times you don't exactly know the answer, admit it and you'll learn as they give their sides or suggestions.
Making up an answer will only displease your committee, so it's be to be upfront, honest and transparent.
"The committee is just there to find holes in your study. They don't care about you."
One of the typical descriptions students have of the committee, is that they are just there to poke holes in your thesis.
Going in with this perspective makes standing before them a nerve-wracking experience.
They're not your enemy.
In fact, they are there to help you polish your study.
They might challenge you with difficult suggestions and tricky questions.
In the end, they will walk you through the process to come up with better results that won't only benefit you but also your research.
They care about you and your study, and they're ultimately there to make your thesis and the research better. Seperate yourself from your work and look at it objectively and don't take their comments personal.
"If your thesis defense isn't successful, you have to start your thesis all over again"
An unsuccessful defense is one of the worst case fears most students have.
One thing that you should be aware of is when you aren't able to please your committee, you don't need to start a new thesis again or go back at square one with your existing paper.
It's unusual that your committee will ask you to change your topic and start from scratch again.
The fact that you've been permitted to defend your study that means your research is almost complete.
They might suggest further details or ask you for minor revisions and that's normal.
But overall, you need to go into this defense thinking that your presentation will be successful, otherwise you are already setting yourself up for failure with the wrong mindset.
Remember that positive thoughts attract positive results.
Thesis Defense Presentation Structure and Slides Content
1 – title page.
This slide should contain the information that is provided on the title page of your hard copy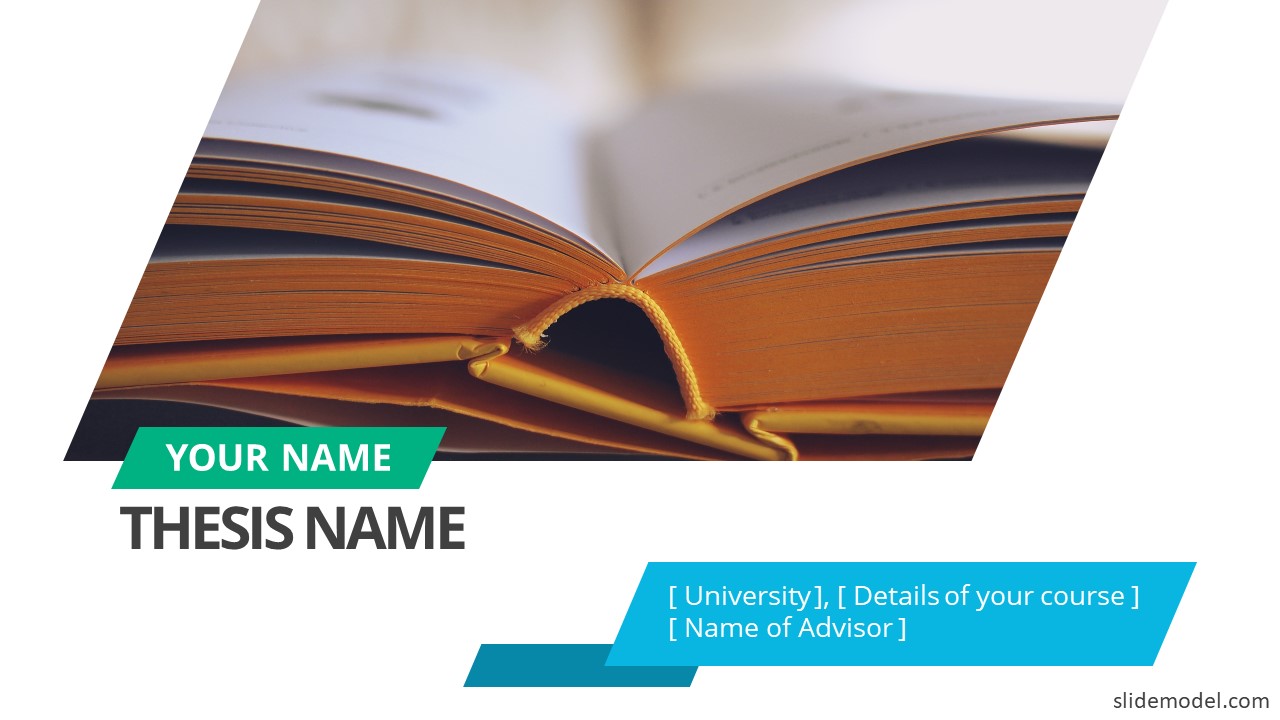 The title of your research paper
Where you are studying
Name and details of your course
Name of Adviser
2 – Introduction
Your introduction slide should provide the committee an idea of the following: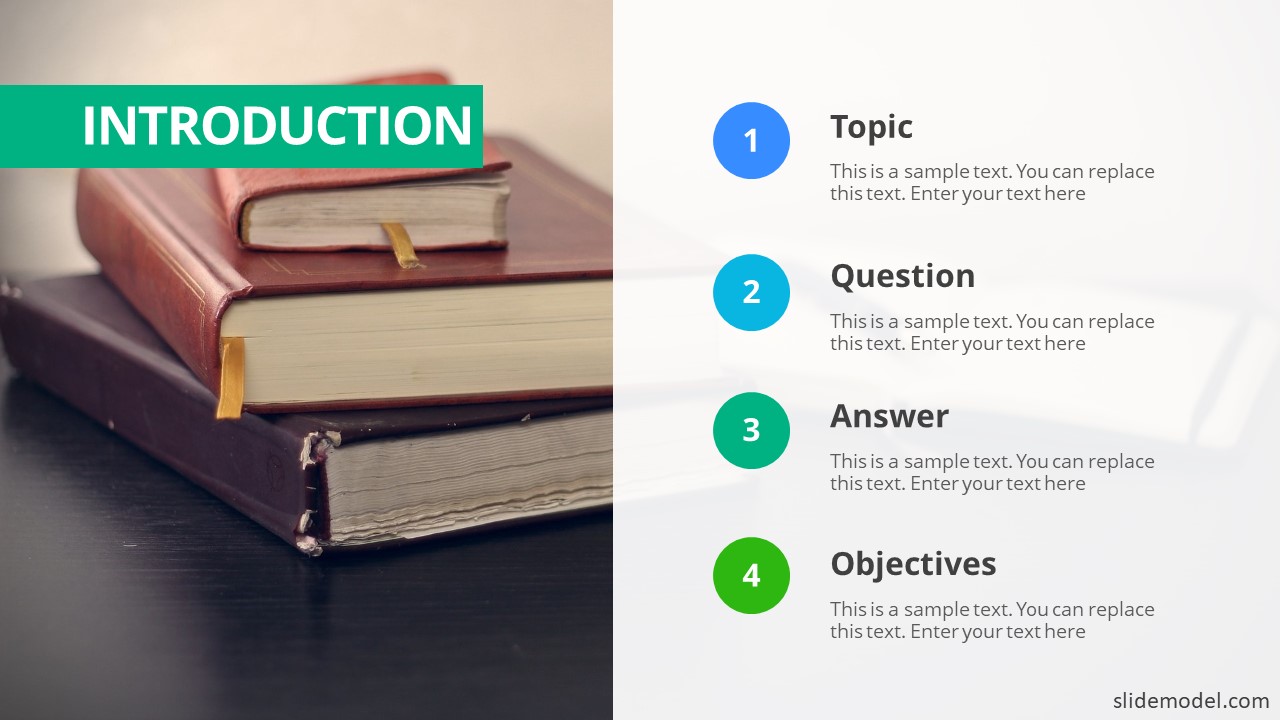 What is the topic area that you are investigating ?
What are the specific research questions that you set out to answer?
Why is this question important to answer?
What were the objectives of your research?
3 – Literature review
It's not necessary to cover everything that's currently understood in the available literature. You may want to present the following: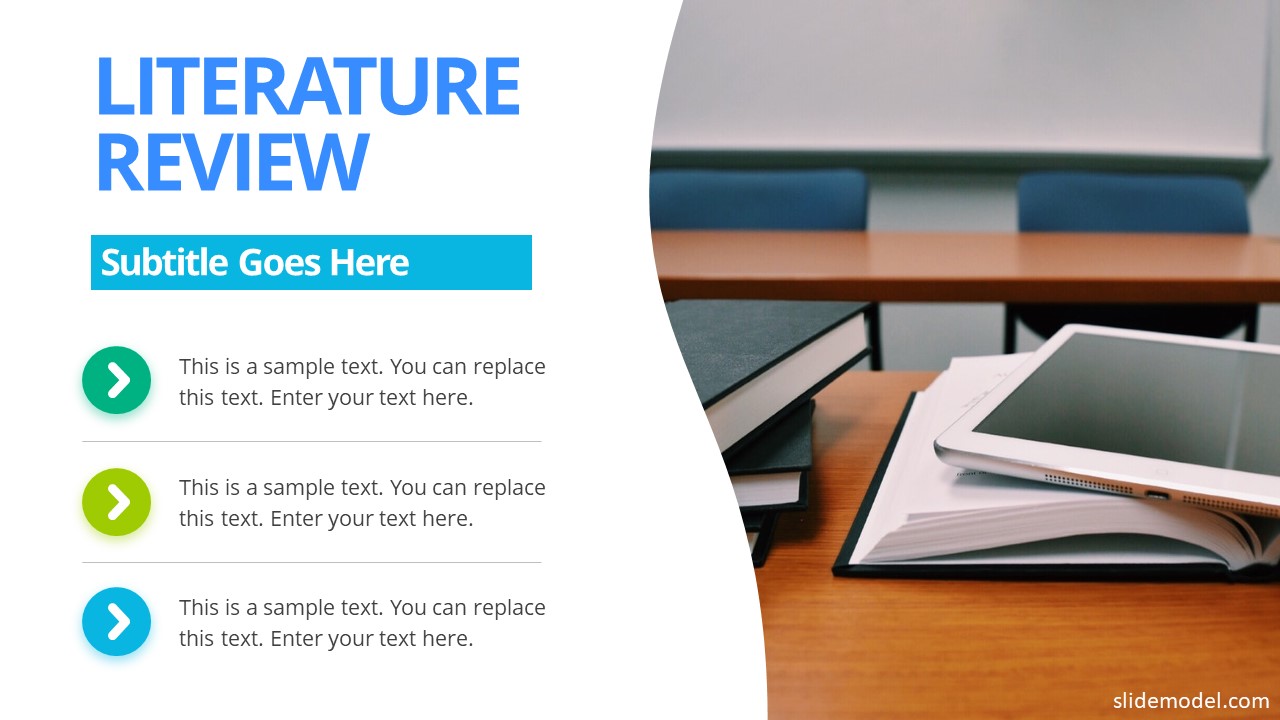 Relevant current research that is close to your topic
Different theories that may apply to your specific area of research
Areas of weakness that are currently highlighted
4 – Methodology
Make sure to touch the factors below within your process: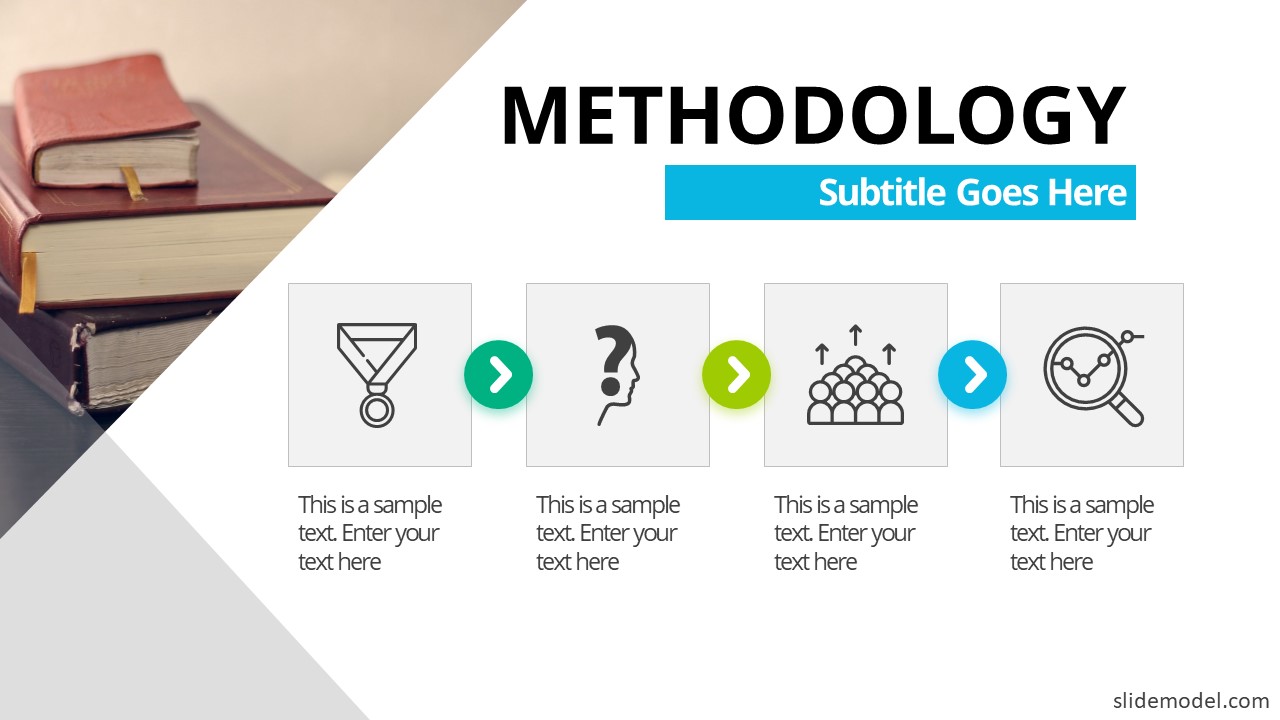 The type of study you have conducted: qualitative, quantitative, or mixed
The methods that you chose and why
Details of the population, sampling methods, and other information
Provide information regarding how you have analyzed the data that you have collected
5 – Results
This part should give the committee / audience a good understanding of what you've discovered during your research. It should cover the following: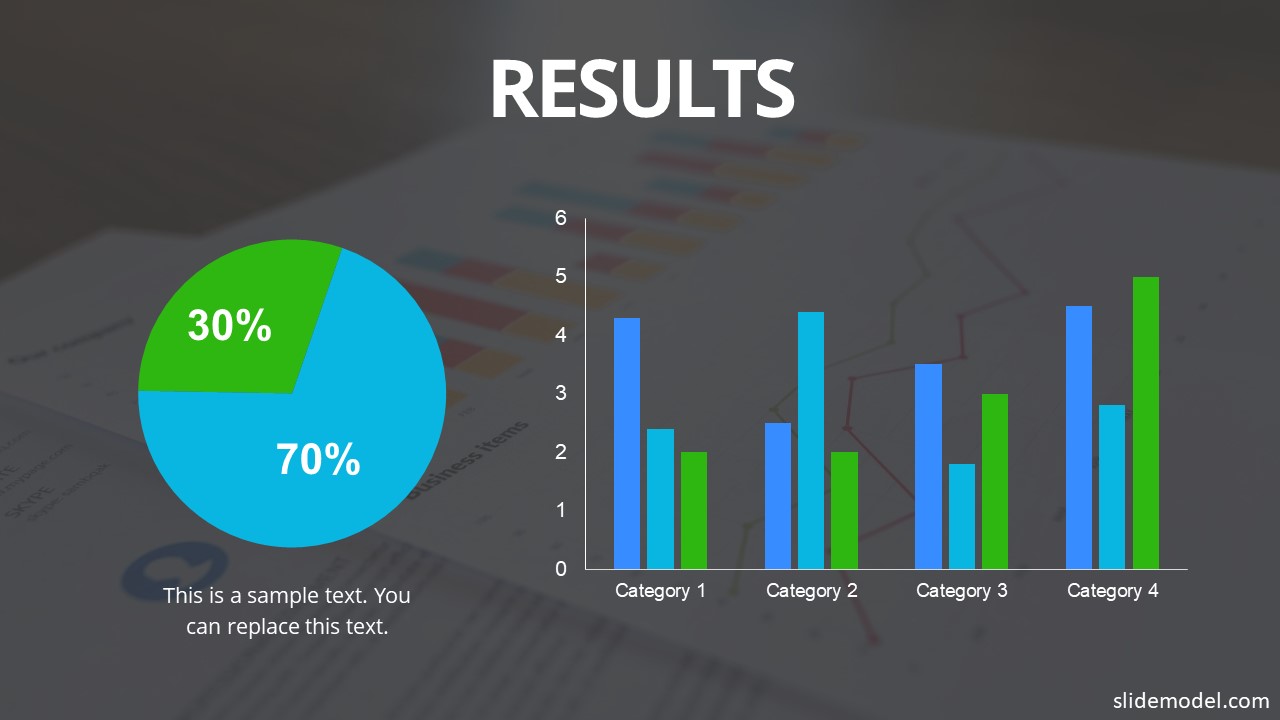 An overall description of the data that you collected during your research
The results of the analysis that you have done on that data
What were the most significant findings from your data
6 – Discussion
Highlight here the meaning of the findings in relation to your discipline program and the research that you have done: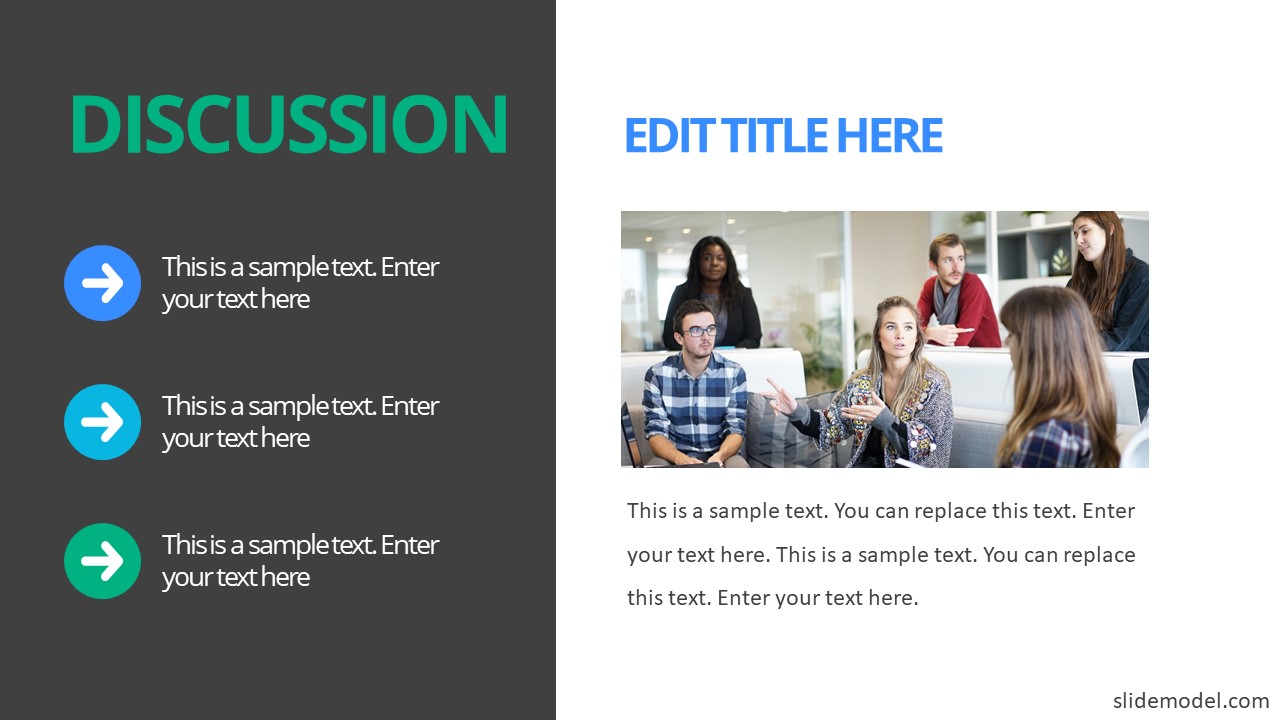 What are the major findings and what do they mean with regard to your research
How do these findings relate to what others have found in the past
How can you explain any unusual or surprising result
7 – Conclusions
You have to end your presentation with a conclusion summarizing all that you have found within your research. You need to: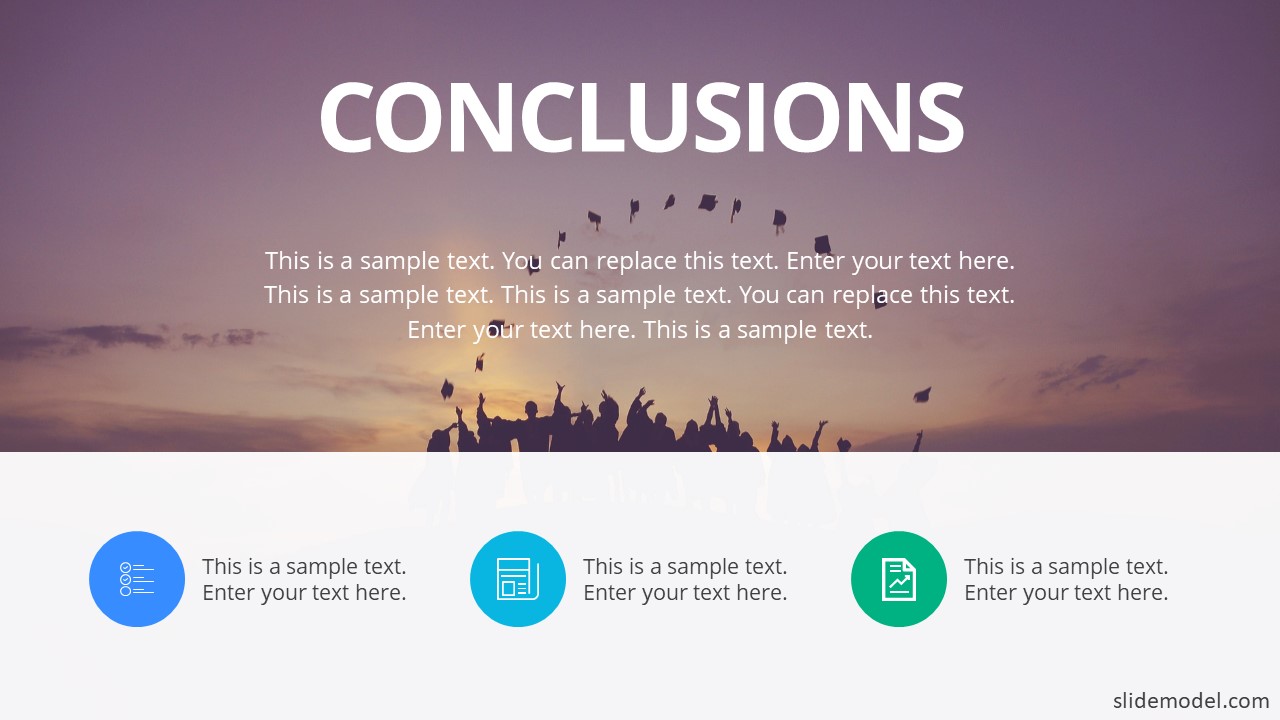 Restate your research questions
Show how your results answer these questions
Show what contribution you have made
State any limitations to the work you have done
Suggest future research
Make any recommendations
See Also: How to Create a Great Investors Pitch Deck and Close the Deal
Tips During Your Oral Defense!
Review your materials.
Even if you already feel confident with your upcoming presentation, you still need to review your materials.
You can bring the hard copy of your thesis with you during the defense, but you don't want to get lost with your presentation when you forgot some specific details and have to scan your papers.
You should know your paper in and out.
Rehearse Your Presentation
It's not wrong if it will sound like a script when you speak in your oral defense. It's expected and understandable.
You need to practice your presentation especially when there's a time restriction given to every presenter.
You only need to prepare enough number of slides that would fit your time limit. A hundred slides aren't suitable for a 15 to 20-minute presentation nor 10 slides for an hour of defense.
Your rehearsal will be more effective if you practice it in front of an audience.
Note: You will experience a complete silence in the defense room. You might feel awkward because most of the time, you're the only one speaking out loud. This is completely fine and it's something you should practice in rehearsal should you be afraid.
Narrow the Presentation of Ideas
Regarding your slides, you don't have to include everything that's in your paper. You should narrow down your ideas to the main points and the most important details such as the statistics and findings.
If the members of your committee think you lack details or they want to hear a further explanation, they won't hesitate to ask you.
Prepare for the Unexpected Questions
The panel tends to challenge the presenters usually through some hard questions.
Its aim is how well do you you have done your research, and how prepared you are.
But as long as you know the ins and outs of your paper, you shouldn't lose your confidence regardless of which questions they ask.
Just keep in mind that what you're saying in your oral defense is not in conflict with what is written on the hardcopy you provided them.
What To Do When You Don't Know the Answer
If the committee asked you a question and you don't know the answer, don't make up a baseless answer.
Baseless means out of context answers, or something without proof or backup.
How To Deal With The Nervousness
The committee is expecting you to be nervous. Of course, it's normal.
However, one effect of being nervous is the changes in your behavior.
There's a tendency you'll talk fast that which will make it hard for the committee to understand you.
It might also cause you to have a mental block.
So try to slow down. Take a deep breath.
Inhale, exhale. Remember to breath!
It's OK to pause and it's ok to take your time, it's more important that the committee clearly understand what you are trying to articulate.
Introduce yourself at the beginning
Introduce the title of the presentation
Don't read your notes if possible
Don't speak too fast
Put an emphasis on what you're saying, so you don't sound like monotonous
Look at your adviser once in a while for possible signs
Stand on the right of the white screen if you are right-handed so you can easily refer to the slide without giving your back to the committee
Face the audience when you talk
Keep an eye contact
Make sure to keep attention to the reactions of the committee and don't forget to react in turn
We hoped you enjoyed this article on how to do a proper thesis defense, and how to best prepare for one using proven tips and techniques to help you get through this. Hopefully, after your defense, you will be set as the one in your class to deliver an inspiring graduation speech for your peers. If you got value please remember to share this article. We also recommend you read these Thesis Statement Examples for inspiration to create your own professionally.
1. MasterDoc PowerPoint Template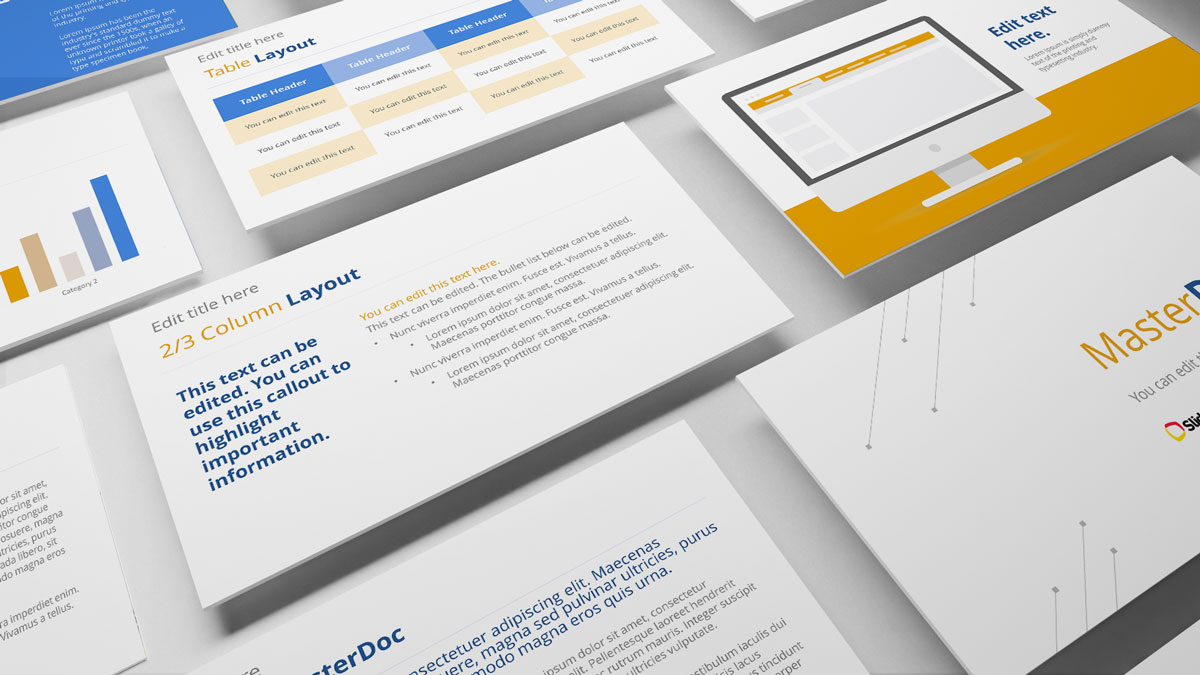 Creating a Thesis presentation should be a straight forward task; based on your thesis document and following the tips described above you have a high level structure already outlined. The MasterDoc PowerPoint template provides professional layouts with texts and image placeholders; so you can create document like slides using your thesis defense as your content. This template is ideal for a highly detailed documents, where visuals and words unite to illustrate one concept per page. The result is an asset that can be read and digested more quickly than either your thesis document or a presentation created for assisting a speech. A document created with the MasterDoc PowerPoint templates is meant to be printed or distributed, read on screen without the accompaniment of a presenter or used in an e-learning platform as pure learning content.
Use This Template
2. Thesis Presentation PowerPoint Template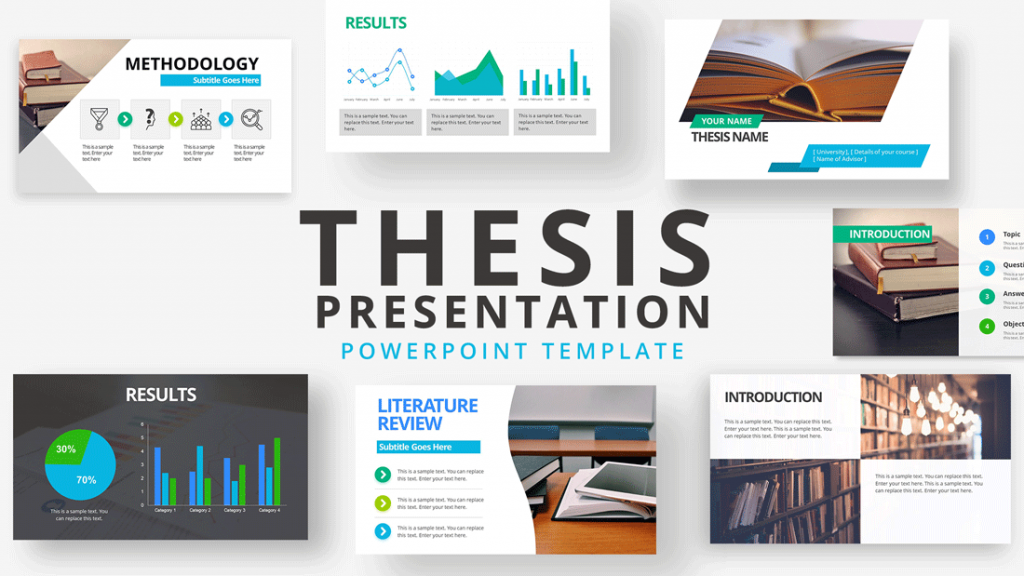 You had invested a considerable time researching, testing hypothesis and confirming your thesis. Craft your thesis presentation with the same level of detail you applied in your work. Using the Thesis Presentation PowerPoint Template you will focus only in your content and your message. The layouts, images,design and structure will be taken care by the template.
3. Master Thesis PowerPoint Template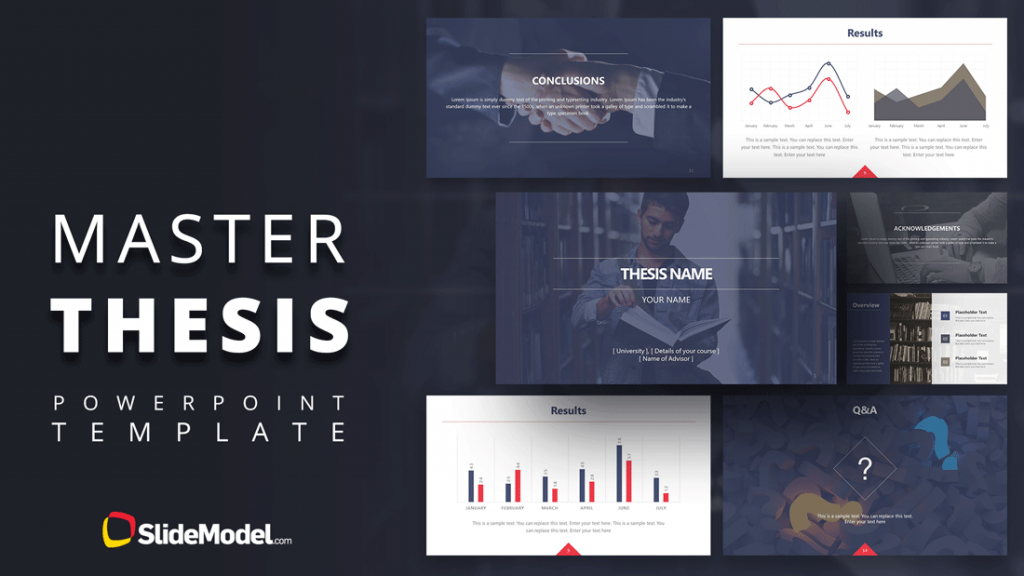 The Master Thesis PowerPoint Template is a professional document designed for postgraduate degrees presentations. It provides simple sections that follow  the structure and best practices of traditional research thesis presentations. Starting with the introduction to the theory and state of the art scenario; following with hypothesis research and its findings and concluding with the confirmation or negation of the initial thesis statement.
4. Essay Outline PowerPoint Template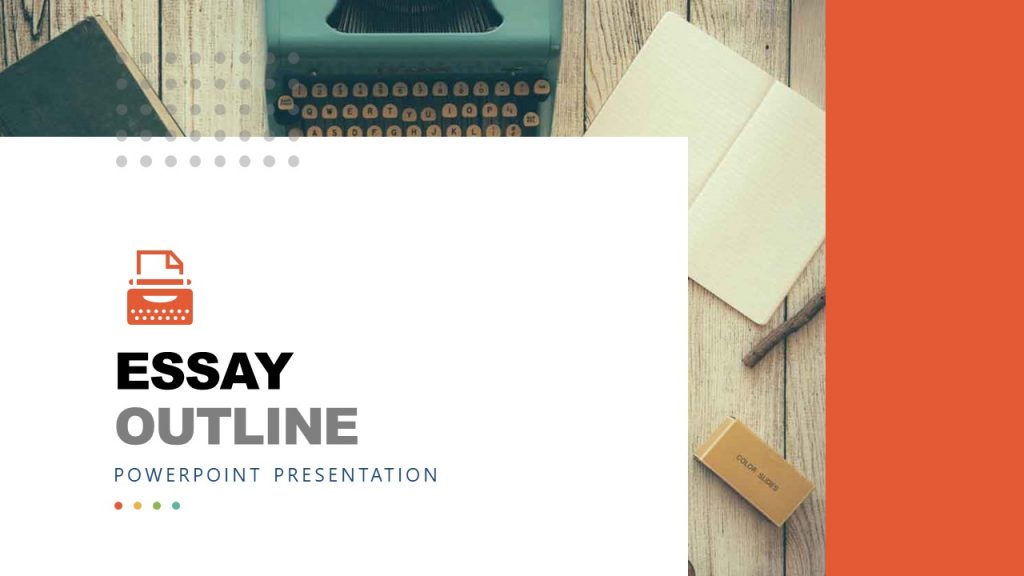 Your thesis defense can be accompanied by an essay, that states your thesis and argues about it using several supporting paragraphs. This kind of document is ideal to be an intermediate step between reading assisting to the thesis presentation and reading the complete thesis documentation. It has more information that your thesis defense abstract, but does summarizes the supporting evidence and examples that allows the argument of each idea behind the thesis. You can use the Essay Outline Template to present your Essay outline and create an essay linked to your thesis defense documentation.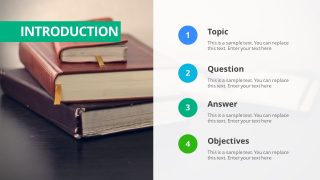 Like this article? Please share
Academics, Degree, Dissertation, Doctorate, Education, Faculty, Master, PhD, Student, Thesis Filed under Presentation Ideas
Related Articles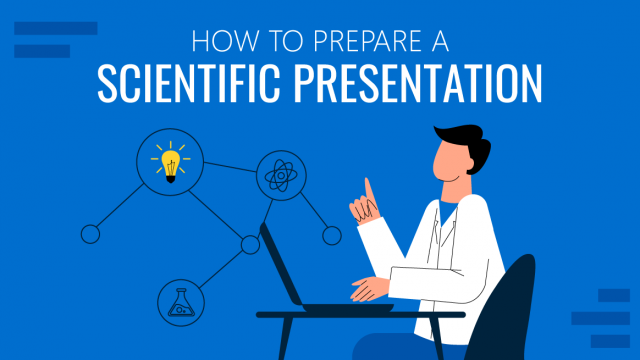 Filed under Education • September 23rd, 2021
How to Prepare Your Scientific Presentation
Presenting scientific research is a challenge. You need to understand the scientific process steps and how to explain them in a professional and concise presentation. In this article, we provide tips on how to prepare and deliver your scientific presentation.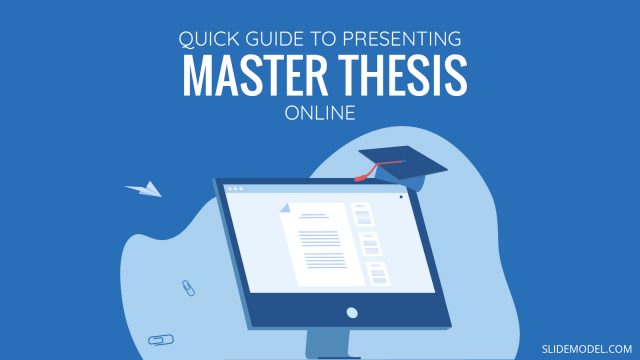 Filed under Education • June 19th, 2021
A Quick Guide to Presenting an Online Master's Thesis
A Master thesis is one of the most important career times, and can be the make it or break it of years of study. Learn more in this article on how to make it amazing.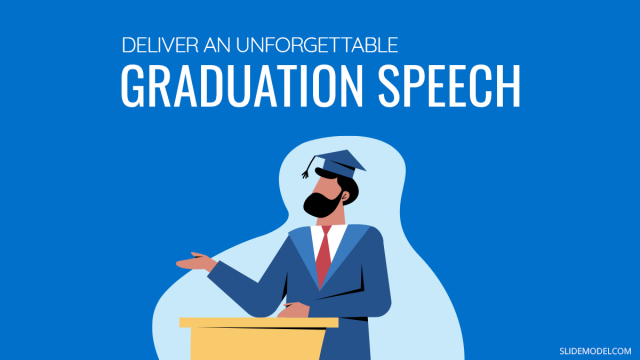 Filed under Education • June 3rd, 2021
What Makes a Great Graduation Speech
Online education has brought new and exciting opportunities to have new degrees to help anyone grow in their career. In this article, we share with you some of the best practices on creating a great Graduation Speech and shine not only with your class but also with the world.
36 Responses to "How To Do a Proper Thesis Defense Using the Right PowerPoint Presentation"
Great job! This has made my thesis presentation a whole lot easier.
Excellent !!!!!
Now I feel I'm quite confident on how to do my dissertation presentation properly and how to defend it. I will share that with other friends and colleagues.
Thank you so much for your kind help.
Best regards, Awad
Thank you for such a valuable guide.
it was very helpful
Thanks a bunch for the general summary for thesis defense with all related information that we might have to know. Great job!
Great tips.
i have proposal defense in two days and im so nervous right now! reading this is helpful in some ways thankyou!
It's very helpful and understandable. Easy steps to follow.
I found it very helpful to refresh and make my self ready for my defense!
Thank you a lot this article. It's really helpful!
Naveen Kumar S: Thank you its very Helpful. I appreciate all your effort this is very useful.
Very important and interesting so go on thank you
I really like it. In the near future I am going to present for the MA thesis. Therefore, it will guide me a lot. If you can please attach with this email the detail.
I do like the article as it proves to be valuable and worthy. I enjoyed reading every single note. It helped me feel at ease and have confidence when my viva day takes place. THANK YOU SO MUCH.
Appreciate your Assistance
Thanks a lot for the gist
Thank you so much, I got full information and knowledge.
This has made me look forward to my thesis defense. Thanks a lot
Very useful
thank you very much for your best information
Thank you very much the article is full of knowledge on Thesis as well as dissertation defense. Big Up!
I am appreciative. Well informative and educative.
Thanks immensely for these wonderful tips on presentation during defense. I personally found more useful to me as I prepare to defend my Master Dissertation.
Thank you very much! I now feel more confident.
Thanks for your good self overall usability of the Participations motivated points and contribute significantly in thesis defense practices. Best wishes to one and All
Happy To Help.
Thank you very much. As I am pursuing for my PhD in Leadership, I got it so meaningful and worth having.
Your tips on What a Thesis and Dissertation are, are on point. I have fully understood their differences and similarities. I have also noted the killer way of summaring a Power Point Presentation. Slidemodel.com…you are just a force to reckon with. I need more information…in case you have models you can share with me and those interested in this subject covered.
Thanks a million times for your timely guidance. Just preparing to do my PhD Thesis defense.
this was very, very helpful…Thank you!
Highly appreciate your effort to deliver what a student is looking for. I find your article really helpful and to the point. Thanks !
Regarding to my P.P, I've understood so many issues from this. Thankyou!
i got it as it is so important for my deffence presentation, thanky you very much
This Material was very hopeful and encourage any student who prepare any presentation relation with thesis. It also combined more encauragable and it enhance presentation!
Thought provoking content Thank you.
Great comments. very helpful
Leave a Reply
Custom Essay, Term Paper & Research paper writing services
Toll Free: +1 (888) 354-4744
Email: [email protected]
Writing custom essays & research papers since 2008
What is a thesis defense defending dissertation.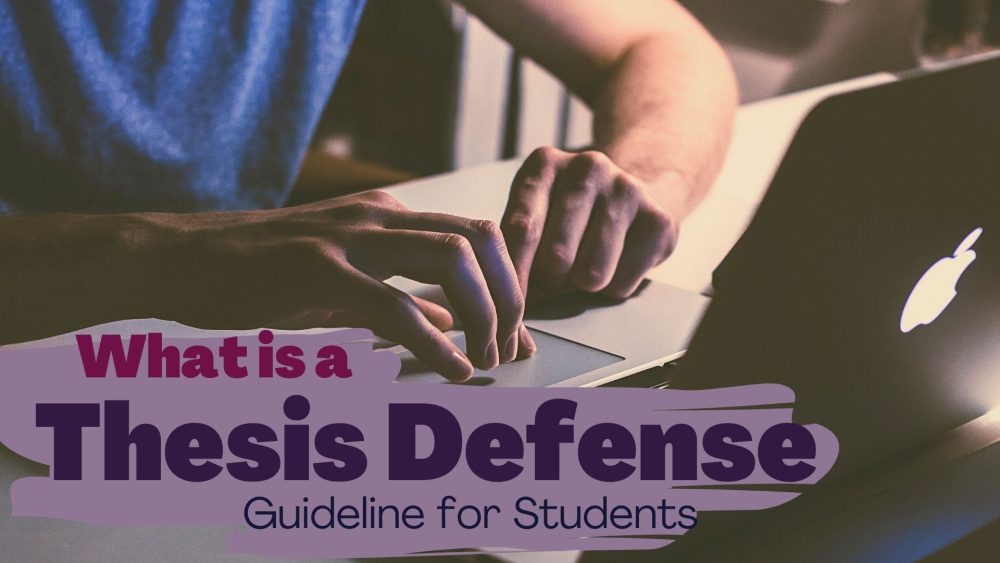 You're reading this article because you probably have an upcoming thesis defense. Maybe you've worked hard for years or months, and now that moment for wrapping things up is finally here. Whether you want to defend a thesis for a doctorate or master's degree, you're about to take that final step.
But, you must research extensively and prepare for the final presentation. As the content for your thesis is vital, so is your presentation. A stunning design with text hierarchy and precise data plays a crucial role in your thesis comprehension. This article answers the question, what is thesis defense? It goes ahead to explain the process of defending dissertation.
Any student that doesn't know how to defend a thesis or even prepare for the presentation will find this article helpful. Reading this article will let you know what a dissertation or thesis defense is and how to prepare for it.
What Is A Thesis Defense?
Defending a thesis is presenting your research work to a professors' panel to grade your presentation abilities. Also, your argument during the presentation ascertains that you understood your research topic. But, you must submit your thesis or dissertation first so that your lecturer can grade it before your defense presentation.
Most students want to know what defending thesis means after or when about to complete their graduate degrees. In most countries, writing a thesis is a vital part of finishing a graduate degree. Generally, a thesis or a dissertation is a significant paper related to the student's study field. After handing in a thesis, the professor or lecturer assigns the learner the data for defending their work.
A thesis defense presentation occurs during a meeting comprising a committee of at least two professors and the student. The professors belong to the student's program. Also, the session can include professionals from other learning institutions or experts in the student's study field. The meeting attendees ask the students some questions about their work to understand their focus area and field.
Usually, these questions are open-minded, requiring the learner to think about the work critically. Since the student submits the paper for evaluation before the presentation, the panel already understands the work. But the board doesn't design the questions to require the student to defend their work aggressively. In most cases, this procedure is a formality for getting a degree.
What Is The Purpose Of Dissertation Defense?
The thesis or dissertation defense aims to achieve two things.
First, it provides a presentation occasion and recognition of the accomplished doctoral work. Second, it presents a chance for formal evaluation and discussion of your thesis.
Ideally, the purpose of the dissertation defense is to assess the completed research work's merits and the doctoral candidate's ability to explain or interpret their research outcomes and implications. After the dissertation committee chair deems the paper ready for a defense, they allow the student to schedule their presentation meeting.
The student contacts the committee members to identify the time and date acceptable to them. Also, the learner secures the conference room for the presentation and serves all committee members with copies of the thesis.
What Does It Mean To Defend A Thesis Successfully?
The requirements of a dissertation defense process vary from one learning institution to another. However, a successful defense entails presenting the main argument to the dissertation committee or academic faculty with primary points evidence.
A good defense must have clear and convincing logic lending credence to the primary concept that the body of the paper advances. For instance, if your thesis argues that consuming meat is unethical, you may present arguments about animal abuse cruelty from farms and factories to make your claim legitimate.
How Long Is A Thesis Defense?
At this point, you're no longer bothered by the question, what does it mean to defend your dissertation? However, you want to know your presentation or defense duration. The duration of a dissertation presentation or defense depends on the degree requirements and the institution.
Perhaps, the best way to know the duration your presentation should take is to consult your institution or department. But a dissertation defense takes 20 minutes in most cases, though it can take up to two or more hours. Also, the presentation duration and the number of questions the committee has for the candidate will influence this duration.
What's more, the nature of your thesis will determine the duration of its defense. For instance, a master's thesis takes longer to defend than a bachelor's thesis. Nevertheless, your defense should fit the introduction, literature review, findings, and more time structuring the presentation. Therefore, take adequate time to prepare for the session. All in all, several factors, including your academic field and paper, determine the duration of the session.
How To Prepare For A Thesis Defense
Adequate preparation is among the best tips for ensuring a successful dissertation defense. Therefore, ensure that you understand the content of your thesis and the questions to expect from the dissertation panel. Also, ensure that you have a timetable showing the chronology of the presentation day.
The dissertation committee expects you to keep time because if you delay, you may have to wait for the next time the panel will allocate your defense. Additionally, make sure that you've handed in your thesis at least a month before the defense date.
How To Prepare For Thesis Defense In Six Steps
The end of a graduate degree might seem far away when starting. However, it comes up faster than most learners think. Perhaps, that's because working on a thesis is a lot of work. What's more, you have to master the content of your paper to ensure a successful defense. Additionally, decide the best way to present and defend your thesis. For instance, select the defense template, theme, and structure. After that, follow these steps from our best academic editing help and thesis writers to prepare a successful dissertation defense.
Anticipate and prepare to answer all questions: Read and understand its content after writing a thesis. Also, list down potential questions to expect from the dissertation committee. You can even look for academic experts to advise you on the possible focus area for the committee members. Use your questions to gather relevant information in readiness for the presentation.
Dress appropriately: A dissertation defense is a formal occasion comprising top-ranking members of your academic department. It's like a passage rite for the graduate and the faculty that supported them. Although the university might not have specific dressing rules for this event, think about it with respect and dignity. Ideally, dress like you're going for a job interview.
Seek assistance: You will be busy preparing for your defense several days before the event's date. Therefore, entrusting some tasks to reliable people might help. For instance, you can delegate tasks like conference room preparation and presentation equipment setup to a trustworthy person.
Prepare a backup plan:  Thesis oral defense requires technological equipment. And technology can fail you. For instance, a PowerPoint presentation may not look as expected. It might even not work at all. Therefore, prepare a plan B by anticipating such eventualities. For example, you can have handouts ready, just in case technology fails.
Prepare for tough questions: Most students are scared about professors asking questions they can't answer. Although you can anticipate some questions, you won't know the exact things the panel will want to see from you. However, defending your thesis is not about answering every question correctly and perfectly. Therefore, understand that the board doesn't expect you to know everything.
Learn to deal with your anxiety: It's normal to be anxious or feel nervous when defending your thesis. However, prepare to minimize your stress. Also, understand that the committee will repeat questions if necessary. Most importantly, take time to process every question and respond confidently.
Follow these tips, and you will be ready for the defense when the day comes. But the essential thing is to master the content of your paper and anticipate questions that the committee might ask.
How To Start A Thesis Defense Presentation
Once you have everything ready for the presentation, follow these steps to start your dissertation defense presentation.
Welcome the audience: Start by welcoming and connecting with the audience. Don't use information or inappropriate language. Instead, be natural and approachable to your audience. Also, thank your audience for attending your defense presentation.
Introduce yourself: Tell the audience your name and a brief description of your occupation and background.
Explain your reason for doing your thesis: Explain what prompted you to further connect with the audience. Ensure that your motives are professional, though they can be personal, denoting your closeness to the project.
Delve into your thesis: Start the actual defense presentation by explaining every part.
Practical Thesis Defense Tips: How To Do It
After starting defending your thesis, delve deeper into the oral presentation of your work using appropriate sound equipment and visual aids. Follow this format to present your dissertation.
Introduction: Explain why the study was necessary Literature review: Tell the committee about the findings of other scholars on your subject or topic. Research methodology: Explain the research methods you used in your study and why. Findings: Explain your research findings to the committee. Discussion: Discuss your findings and deductions. Implications, suggestions, limitations, and conclusions: Explain the impact of your study, setbacks, and findings. Also, suggest a path for future studies on the topic or subject. Answer questions: The committee members will ask you questions and expect you to respond. Leave the room: After presenting your defense and answering the committee's questions, you can leave the room to allow the panelists to deliberate. Come back to the room: The committee will invite you back after the deliberations. The supervisor will share the committee's decision with you.
The student receives all written work copies after the oral examination. Remember to observe dissertation defense etiquette even if the committee asks questions that deem unnecessary to you. Be polite, formal, and composed throughout the presentation.
Get Professional Thesis Writing Help
You can't defend a thesis before writing it. However, you might lack adequate time to select a unique thesis topic, research it, and write a custom paper, and of course, buy dissertation online . That's where our experts come in. We're a professional team of academic writers helping learners write a quality thesis, defend them, and score the top marks. Our knowledgeable thesis specialists can also provide vital advice or guide you through the defense process.
If stuck with a dissertation or unsure about the defense process, our native writers can help you. We offer cheap and efficient academic writing services online 24/7. Contact us today!
How long is a thesis paper?
The length of your thesis will depend on your faculty, department, or study field. However, a bachelor's thesis is usually 40 to 60 pages long. On the other hand, a master's thesis ranges between 60 and 100 pages. A Ph.D. thesis has an average of 204 pages.
Nevertheless, the actual words for a Ph.D. thesis depend on the university and the subject. That's because most learning institutions set the length requirements. Learning institutions set the minimum length and not the maximum word count or page number in most cases. Therefore, ask the supervisor about your paper's length before learning how to defend your dissertation.
How long is a thesis defense?
The dissertation defense duration depends on the technicality of the paper and the degree that a student is pursuing. An undergraduate degree's defense can last an hour, while a master's degree defense can take one and a half hours. A Ph.D. degree defense can last two or more hours.
What happens during a thesis or dissertation defense?
The professors allocate the students time for their presentation or defense. After that, the panelists will ask questions, and the student will answer. The committee requests the student to summarize their study deductions in some cases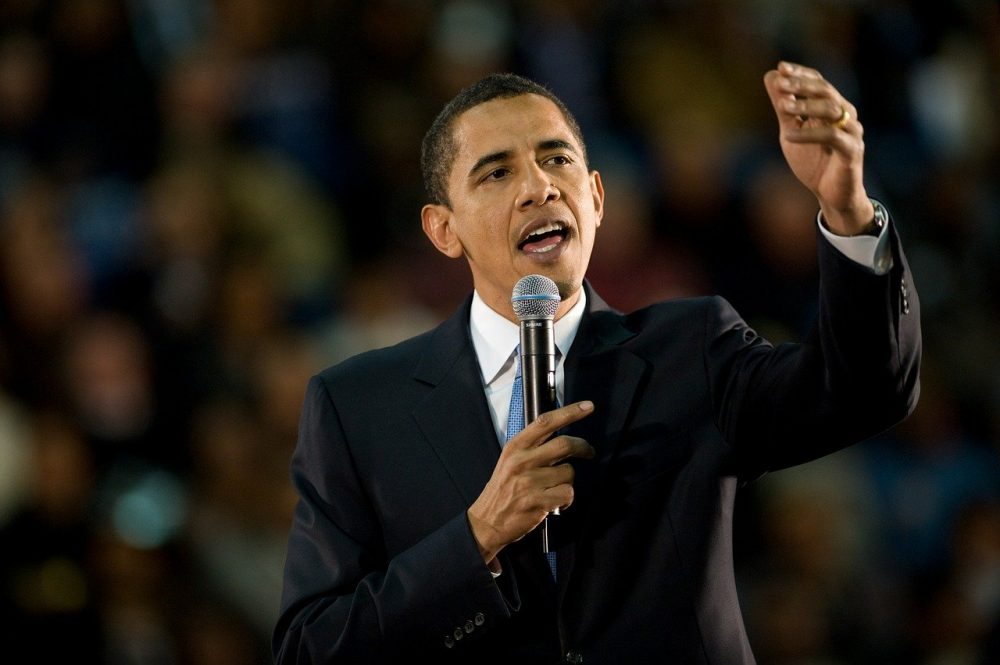 As Putin continues killing civilians, bombing kindergartens, and threatening WWIII, Ukraine fights for the world's peaceful future.
Have a language expert improve your writing
Run a free plagiarism check in 10 minutes, generate accurate citations for free.
Knowledge Base
How to Write a Thesis Statement | 4 Steps & Examples
How to Write a Thesis Statement | 4 Steps & Examples
Published on January 11, 2019 by Shona McCombes . Revised on September 14, 2022 by Eoghan Ryan.
A thesis statement is a sentence that sums up the central point of your paper or essay . It usually comes near the end of your introduction .
Your thesis will look a bit different depending on the type of essay you're writing. But the thesis statement should always clearly state the main idea you want to get across. Everything else in your essay should relate back to this idea.
You can write your thesis statement by following four simple steps:
Start with a question
Write your initial answer
Develop your answer
Refine your thesis statement
Table of contents
What is a thesis statement, placement of the thesis statement, step 1: start with a question, step 2: write your initial answer, step 3: develop your answer, step 4: refine your thesis statement, types of thesis statements, frequently asked questions about thesis statements.
A thesis statement summarizes the central points of your essay. It is a signpost telling the reader what the essay will argue and why.
The best thesis statements are:
Concise: A good thesis statement is short and sweet—don't use more words than necessary. State your point clearly and directly in one or two sentences.
Contentious: Your thesis shouldn't be a simple statement of fact that everyone already knows. A good thesis statement is a claim that requires further evidence or analysis to back it up.
Coherent: Everything mentioned in your thesis statement must be supported and explained in the rest of your paper.
The thesis statement generally appears at the end of your essay introduction or research paper introduction .
The spread of the internet has had a world-changing effect, not least on the world of education. The use of the internet in academic contexts and among young people more generally is hotly debated. For many who did not grow up with this technology, its effects seem alarming and potentially harmful. This concern, while understandable, is misguided. The negatives of internet use are outweighed by its many benefits for education: the internet facilitates easier access to information, exposure to different perspectives, and a flexible learning environment for both students and teachers.
Receive feedback on language, structure, and formatting
Professional editors proofread and edit your paper by focusing on:
Academic style
Vague sentences
Style consistency
See an example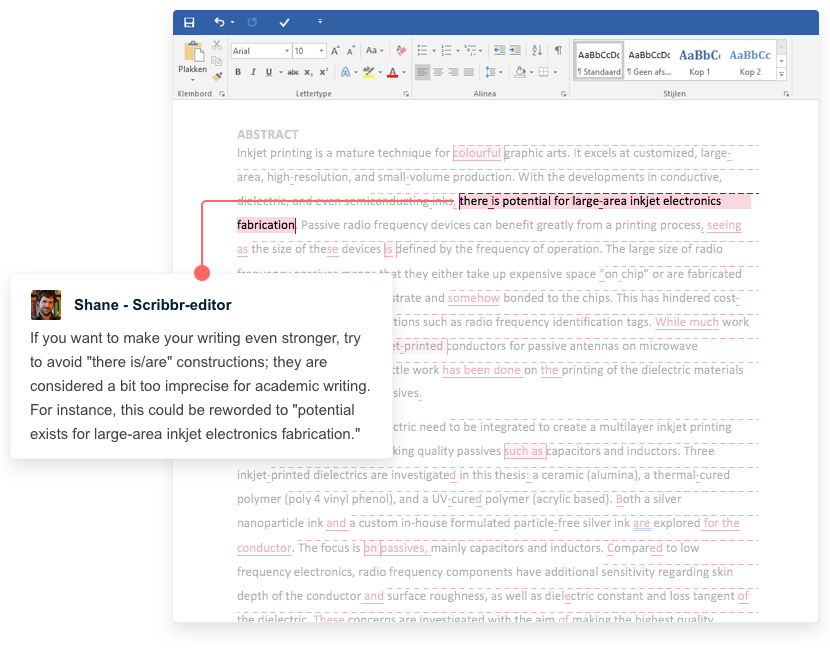 You should come up with an initial thesis, sometimes called a working thesis , early in the writing process . As soon as you've decided on your essay topic , you need to work out what you want to say about it—a clear thesis will give your essay direction and structure.
You might already have a question in your assignment, but if not, try to come up with your own. What would you like to find out or decide about your topic?
For example, you might ask:
After some initial research, you can formulate a tentative answer to this question. At this stage it can be simple, and it should guide the research process and writing process .
Now you need to consider why this is your answer and how you will convince your reader to agree with you. As you read more about your topic and begin writing, your answer should get more detailed.
In your essay about the internet and education, the thesis states your position and sketches out the key arguments you'll use to support it.
The negatives of internet use are outweighed by its many benefits for education because it facilitates easier access to information.
In your essay about braille, the thesis statement summarizes the key historical development that you'll explain.
The invention of braille in the 19th century transformed the lives of blind people, allowing them to participate more actively in public life.
A strong thesis statement should tell the reader:
Why you hold this position
What they'll learn from your essay
The key points of your argument or narrative
The final thesis statement doesn't just state your position, but summarizes your overall argument or the entire topic you're going to explain. To strengthen a weak thesis statement, it can help to consider the broader context of your topic.
These examples are more specific and show that you'll explore your topic in depth.
Your thesis statement should match the goals of your essay, which vary depending on the type of essay you're writing:
In an argumentative essay , your thesis statement should take a strong position. Your aim in the essay is to convince your reader of this thesis based on evidence and logical reasoning.
In an expository essay , you'll aim to explain the facts of a topic or process. Your thesis statement doesn't have to include a strong opinion in this case, but it should clearly state the central point you want to make, and mention the key elements you'll explain.
A thesis statement is a sentence that sums up the central point of your paper or essay . Everything else you write should relate to this key idea.
The thesis statement is essential in any academic essay or research paper for two main reasons:
It gives your writing direction and focus.
It gives the reader a concise summary of your main point.
Without a clear thesis statement, an essay can end up rambling and unfocused, leaving your reader unsure of exactly what you want to say.
Follow these four steps to come up with a thesis statement :
Ask a question about your topic .
Write your initial answer.
Develop your answer by including reasons.
Refine your answer, adding more detail and nuance.
The thesis statement should be placed at the end of your essay introduction .
Cite this Scribbr article
If you want to cite this source, you can copy and paste the citation or click the "Cite this Scribbr article" button to automatically add the citation to our free Citation Generator.
McCombes, S. (2022, September 14). How to Write a Thesis Statement | 4 Steps & Examples. Scribbr. Retrieved March 1, 2023, from https://www.scribbr.com/academic-essay/thesis-statement/
Is this article helpful?
Shona McCombes
Other students also liked, how to write an essay introduction | 4 steps & examples, how to write topic sentences | 4 steps, examples & purpose, academic paragraph structure | step-by-step guide & examples, what is your plagiarism score.
TOP DEGREES ONLINE
What Does it Mean to Defend a Thesis?
If you are in the process of researching or writing a thesis, you are probably aware that defending a thesis will be an integral component of completing the process. While you may be familiar with the phrase "defend your thesis," this does not mean that you fully understand what this process will entail. Below you will find a brief summation of what a thesis is as well as what it means to successfully defend a thesis.
The Thesis-A Brief Overview
Although broadly defined, a thesis is basically a brief summary of a theory or idea that is submitted in the form of a textual document, such as an academic paper. While research papers and argumentative essays will typically contain a thesis statement, the term "thesis" generally refers to a longer document that is prepared by a graduate-level student. In these cases, the thesis can be a precursor to graduation. Yet another factor you can consider to gain clarity regarding what constitutes a thesis is the difference between a thesis and a dissertation. The thesis is typically the final aspect of attaining a master's degree while individuals who complete a dissertation do so to obtain a doctoral degree.
Defending a Thesis-The Basics
Individuals who write a graduate-level thesis will almost always be required to defend a thesis. While the requirements for this process will typically vary from institution to institution, defending the thesis generally incorporates presenting your main argument to an academic faculty and supporting your primary points with clear, convincing logic that lends credence to the fundamental concepts being advanced within the body of the work. For example, if an individual completes a thesis arguing that meat consumption is unethical, she or he might present arguments pertaining to the cruel abuse animals are subjected to in farms or factories to legitimate the claim.
Getting It Right-Components To Success
In order to make the process of defending your thesis as successful as possible, the following components of the endeavor are often emphasized:
Presentation Skills
In order to successfully defend a thesis, you need to be able to present your arguments effectively. To accomplish this objective, you should practice and attain feedback regarding your presentation strengths and weaknesses. In many cases, a learning institution will offer free workshops designed to help students enhance their presentation skills. These workshops can provide you with feedback on things such as the overuse of filler words like "um."
The Dry Run
To ensure that your presentation skills can be objectively analyzed and critiqued by others, it's a good idea to do a dry run. By delivering your thesis to colleagues or trusted friends, you can obtain feedback that helps you improve upon your presentation abilities. To accomplish this objective, the dry run audience needs to be proficient in:
• offering feedback regarding the effectiveness and coherence of your presentation • asking questions you haven't considered yet • asking you questions which you think an examining committee might ask • providing you with feedback regarding your presentation skills in terms of any ineffective physical or verbal behaviors you may be participating in • offering feedback regarding which aspects of the presentation were strong, coherent, convincing, or otherwise effective
Anticipating Questions
When you defend your thesis, examiners will ask questions based on the information you present. To ensure that you perform well during this portion of the presentation, it is important that you try to anticipate the types of questions that will be asked . For example, if you are defending a thesis regarding why meat consumption is unethical, an examiner might ask you whether the presence of humane factory farms delegitimate your primary arguments. By anticipating the questions that examiners are likely to ask, you gain the opportunity to formulate clear, articulate responses that will strengthen your presentation.
While there are several aspects of graduate-level learning that can facilitate personal growth and intellectual development, defending a thesis can be particularly effective in generating these outcomes. Now that you have a basic understanding of what defending a thesis involves and how to do it well, you can move forward with confidence in the completion of this academic project.
You may also like: Degrees of the 21st Century (Infographic)
Rankings of Online Degrees
Top 25 Online Bachelor's Degrees With the Highest Percentage of Students Receiving Institutional Financial Aid
Top 10 Online Nursing Degree Programs (RN to BSN)
Top 10 Online Education Degree Programs
Top 10 Online Master's in Education Degree Programs
Top 10 Online Marketing Degree Programs
Top 10 Online Accounting Degree Programs
Top 10 Online Business Degree Programs
Top 10 Online Psychology Degree Programs
Top 10 Online Criminal Justice Degree Programs
Top 10 Best Online Computer Science Degree Programs
5 Most Popular Online Degrees
10 Inspiring Graduation Speech Quotes
10 Outrageous Textbook Blunders
25 Great Scholarships for Business Majors
Infographics We Like
Online Education and Your Career
The Evolution of the College Degree
How Apple and Google Are Disrupting Education and Changing the World
Degrees of the 21st Century
Degree Info
Frequently Asked Questions About Online Degrees
Scholarships by Degree
Search by Major
US Department of Education
NY Times Education
Huffington Post Education
E-Learning Queen
Honest College
Wired Campus
Education Lab
The Hill – Education
Assistive Technology
Experiencing E-Learning
Site Information
Return to top of page
Copyright © 2023 · Sample Child Theme on Genesis Framework · WordPress · Log in
What is a Thesis Defense?
Find your degree.
www.gradschoolcenter.com is an advertising-supported site. Featured or trusted partner programs and all school search, finder, or match results are for schools that compensate us. This compensation does not influence our school rankings, resource guides, or other editorially-independent information published on this site.
Going into college, students may need to make a lot of decisions. First-year students may have to deal with choosing their degree programs and moving into their dormitories. With the evolving educational system in the U.S, many schools are retrofitting their curriculums and offering more academic options. Most universities are leaning into holistic development and incorporating diversity into their programs. With this, according to the U.S. Census Bureau , there's an upward trend in the number of college graduates in the country every year.
In terms of academic programs, there are different fields to choose from, including architecture, communications, and business. In addition to the various fields, there are also several majors to choose from, such as computer engineering, public health, and graphic design. Most programs are designed for classroom learning and experiential learning.
College students may also take up minors that complement their major, or it may be from a different field, such as one that fits their interests or may help them with their future careers. Some minors may include urban planning, creative writing , or different cultural studies. Aside from this, students may also have to face choosing between a two-year or four-year undergraduate program.
Undergraduate Programs
After high school, students may either earn a bachelor's degree or opt for an associate degree. The two degrees vary primarily by the duration of the academic program. Bachelor's programs typically take four years to finish. In fact, according to a report , 41% of students earning a bachelor's degree finish it within four years. This requires the student to finish 120 credit hours, providing broad education based on various subjects and an academic major.
Basic subjects, such as history, social sciences, and mathematics are usually covered within the program's first half. Students are exposed to subjects dealing with their chosen major, like business or engineering majors, towards the second half. Bachelor's degree programs may be divided into Bachelor of Science (B.S.) and Bachelor of Arts (B.A.). B.S. degrees usually deal with mathematical sciences, while B.A. degrees may include social sciences and fine arts.
On the other hand, associate degrees are earned by taking up 60 credit hours, which usually takes two years to finish. Most community colleges and state universities offer this degree program. If you're planning to finish an associate degree, you must complete a program consisting of different subjects under general education, a concentration in a particular field, and different electives based on your interests.
What is a Thesis?
Most bachelor's degree programs include a thesis during the student's last year in college or senior year. In most programs, a thesis is primarily designed to ensure students understand their field or major. It serves as a culmination of what they have covered in their curriculum. Students are generally required to think critically about the work they do and answer open-ended questions.
A good thesis may aim to provide solutions to problems from different fields backed by reliable data. It may come in different forms, such as exploratory thesis, development project, and production. A development project may aim to create or enhance existing standard practices or working methods. This may involve suggesting improvements to maximize certain parameters. For example, students may study the effects of automating businesses to improve their productivity.
On the other hand, the production thesis involves creating new products or formulating new tools. This may be practiced in advertising or business marketing, where students may be asked to produce marketing tools or new products.
Lastly, an exploratory thesis may deal with either a development thesis or production. It may involve evaluating certain procedures qualitatively or quantitatively. Additionally, the method may involve the exploration and testing of theoretical ideas. In this type of thesis, students often gather the data to be used in the thesis independently.
Who Needs a Thesis?
Thesis writing isn't always necessary for completing academic programs. It usually depends on the course track and whether or not making a thesis fits the subject taken. Nowadays, many schools offer both a thesis route and a non-thesis one to fit their students' preferences.
For the non-thesis track, students are given the option to take more classes instead of completing a thesis. It also applies to students seeking additional subjects within their field. Alternatively, you can either conduct research or complete supervised fieldwork rather than writing a thesis.
Students earning an undergraduate degree in a certain field and major may present a topic related to their major. There are many majors to choose from. Some majors requiring a thesis include Philosophy, Business Administration, and Literature. A variety of subtopics may be selected for research and investigation.
For example, a civil engineering student taking up a major in structural design may present a thesis about the effects of an earthquake on the building's structural safety. In the same way, English majors may tackle topics related to different authors and literary works across different genres. Business majors may present different proposals to improve production procedures or test out strategies to increase sales turnout.
Thesis Process
Writing a thesis paper is usually the final requirement before graduation. If you're in your senior year, this is vital in ensuring a diploma. Thesis-writing takes a long process and involves a lot of patience since it may involve tedious works such as data collection and research. Here are the different phases involved in creating a thesis:
Establishing the Thesis Problem
This also involves knowing your topic and creating the thesis title. By reading current researches or theories on your topic, you may check if there is a research problem to be solved. It's best to formulate a clear research question that identifies all the relevant issues. It's also best to find a faculty advisor with ample knowledge on the subject you'll be tackling. Build a strong working relationship with your chosen advisor from whom you'll be getting insights. Ask for their teaching schedule so you'll know when to approach them for consultation.
Creating a Plan
Some thesis advisers require a project plan at the start. This is to ensure that there's a proper procedure and thought process followed from research to defense. If you're struggling with creating a plan, you may start with an outline of your proposal. Then you may slowly build up your research per section. It's important to know where to find your sources and what topics to research on.
Doing your Research
Students are required to read related literature and previous projects related to your topic. This may help in being more familiar with the subject matter and in establishing your methodology. Setting up the project often takes up a substantial portion of research time for most students.
Writing the Thesis Paper
This doesn't just involve writing the final output. Thesis-writing is done from the start of the project to establishing the research of the topic and gathering needed data. Another important aspect of a thesis paper is the analysis of the result of the experiment and how it can solve the problem stated at the start of the thesis. Lastly, conclusions and recommendations are crucial in completing a thesis paper. It's important to relate the conclusion to the statement problem. Then, you may draw recommendations from the conclusion.
Editing and Submission
After creating your final output, the advisor usually goes over the paperwork and recommends edits to improve the flow and data tabulation. Seek guidance and be open to criticism ! This is important in polishing certain sections of the thesis paper. Certain guidelines may also be set to keep all the reports uniform. It's important to follow the prescribed guidelines such as the font size, font style, and cover page. After all the editing is done, most departments require several formal printed copies of the manuscript for submission to the panel.
Defending the Thesis
Students defending their undergraduate thesis usually present their study, along with the results and how they came up with it. If you're presenting data, prepare illustrations and graphs to organize them and show correlations efficiently. It is advisable to keep your presentation concise based on the limited discussion time given to you.
To draft an effective presentation, you may start by discussing the background of the study and its problem statement. Then, you may show how you could gather the data needed to solve or support your study's objectives. After presenting the methodology, you may present the results effectively by creating graphs and charts. The final part of the presentation would be your study's conclusion.
The thesis defense is usually presented to a panel consisting of different faculty members knowledgeable about the subject. Following the presentation, the panel will be asking a series of questions that are relevant to the write-up. Some questions may tackle the research methodology and the significance of the study. It is why it pays to be ready and possess exceptional knowledge of the thesis paper.
Common Parts of a Thesis
Introduction
With the introduction, it's important to give a clear overview of what the paper will be about. Aside from stating the subject, this section is also a good start to introducing the purpose of the study and its intended audience. It's also the part where you can establish the boundaries for the study, which may help you focus more on getting focal results. Background information is also best discussed in this section.
Problem Statement
When dealing with the problem statement, it's important to be specific with the subject and its terms. This is so you can focus on a particular problem and avoid investigating a broad range of problems associated with a topic. This may lead to unmanageable methodologies, and chances are, you're proposal may be rejected.
The key is to have a topic that you're interested in and find a specific problem or subtopic that you want to delve more into. Aside from specifically stating the problem, this section may include a short description of how to solve it. It may also include a summary of the proposal's purpose and scope.
Literature Review
The literature review may come in a separate section or as part of the introduction. Either way, it's best to find various sources related to the topic and problem. It's best to include different sides of the subject and organize them in a structured layout.
Methodology
This section includes how data is gathered and how it will be analyzed. You may also describe how you chose the research design and formulated the methods. Don't forget to include the description of each procedure so readers may understand them more. You may also include certain limitations to the method applied. This may show the readers that you are aware of your constraints and have taken the necessary steps to manage them.
Results and Discussion
This section outlines the results after following the methods in the previous section. Most of the data in the research may be found in this section, and its analysis may be found in the discussion. You may use different graphs and tables to show the data in a more organized manner. The discussion section shows the interpretation of the illustrations and the correlation of the results to the questions at the start of the thesis. It's best to cite references while discussing the results, adding more credibility and scientific backing to the claims.
It's best to summarize the important information obtained in the conclusion since some readers may go to this section right away. To effectively write your conclusion, it's important to relate the results of your experiment or research to the objective and problem of the study. You may enumerate and summarize the results when relating them to the study's objectives. Be sure to include recommendations on improving data-gathering methods and suggest other areas that other researchers may focus on.
Recommendations
You may also add a section containing recommendations that are related to your topic. This may include suggesting further studies or diving into a similar subtopic to support different claims. It's important to write this section with the target audience in mind. You may separate each recommendation according to its appropriate audience.
Citing your sources is an important element in an effective thesis paper. You may organize all your references in one section, alphabetically, to keep them in order. This may help the readers read on research topics and may make your statements more credible. Footnotes are also beneficial but having a section listing all your sources will make the paper more organized.
Tips in Writing Your Thesis
Writing a thesis paper comes in different parts. In every section, you may face different challenges and hardships. With this, here are some tips to consider when writing your thesis:
Simplify and explain the ideas. – You may need to write in a way that a person with little to no idea of the subject can understand the paper. That's why it's important to define the terms used in the study in a clear manner. It's recommended that you provide a section where abbreviations and their meanings may be shown and discussed.
Think creatively . – You may need to think out of the box, especially when devising your research methodology. It's also best to look for different ways to present your data effectively. Brainstorm for different sources and ideas that may be used to improve the overall thesis paper.
Go for relevant information. – Don't just add sources to bulk up the report. It's important to filter your literature and only use the ones that add value to your study. Avoid repetitive studies or sources that support the same ideas.
Choose a good topic. – If you have trouble choosing a topic, consider how passionate you are about the subject. If you're genuinely interested in a topic, chances are you may be more motivated to do research and find solutions to solve problems related to that field.
Close loose ends. – One of the things to consider when writing your conclusion is answering the problem statement. Any loose ends may bring in more questions, especially during the thesis defense. Address unanswered questions by recommending them in future research or a different thesis approach to the same field.
Rewrite until you're satisfied with the outcome. – You may be given ample time to finish your thesis, so it's best not to rush things. Take your time in drafting every section of the paper. If necessary, write drafts and have them checked by your advisor from time to time. In most cases, you may be given a set schedule to consult with your advisors.
Be organized. – Starting with an outline may help you stay on track. It may also help you know which areas need to be done next. Aside from this, it's best to organize your files, such as the gathered data and literature review articles, in a document folder so it may be easy for you to find them. Having disorganized files may cost you more time and leave out important files.
How to Improve Your Thesis Defense Presentation
Going into a thesis defense can be both challenging and stressful. It's important to consider it as an opportunity to share your knowledge and understanding of the research. Be sure to discuss your topic and results with your panel in great detail and reconsider simply throwing in arguments for the sake of it. Your presentation will also play a pivotal role during a thesis defense.
It's best to look for simple presentation templates since the panel may be distracted with full graphics. Make sure that the colors used in your slides are easy on the eyes and keep the animation minimal. You may prepare a clear presentation structure that starts with a title and a brief introduction to the study. Your introduction may include the field of the topic and its relevance. Keep it short, as you might need more time to discuss the latter sections of the report. You may include highlights from literature related to the study, followed by the research methodology.
Aside from showing relevant information such as its sample population and type of study, make sure to enumerate the steps taken clearly. You may use bullets to create an organized methodology presentation. Also, be sure to include why you chose the specific methodology and how your data was analyzed.
The next part of your presentation will include the results of your experiment or survey. It's important to highlight the important data and results . Improve your presentation by showing the collected information in graphs or illustrations such as bar graphs or pie charts. When presenting data through graphs, make sure to use contradicting colors that may emphasize differences and label them accordingly to avoid any confusion.
In the discussion section, present only the significant findings and how it is relevant to your topic. Make sure that the conclusions are concise and answer the problem statements of the study. You may include the limitations of the study, along with your suggestions through the recommendations section. You may end your presentation by sharing your conclusion and recommendation.
Ace your Oral Defense
Defending your thesis is the last step of your thesis and probably the most nerve-wracking too. Your oral defense may make or break your entire thesis journey, so it's best to exert effort on acing it. With this, here are some tips to take control of your thesis defense:
Start with an introduction.
It's best not to jump into the report right away. Take your time in introducing yourself or your groupmates if you're working in pairs or threes. You may also acknowledge the members of the panel. This also gives you some time to ease into your place and prepare for the presentation. However, it's best to make your introductions quick since you may be given a limited time to present.
Calm your nerves.
Getting nervous before a presentation is normal. However, you shouldn't let it get the best of you and everything you have worked hard for. Being nervous while presenting may lead to you talking fast, which may confuse the panel. It may even cause you to forget and miss the report's important highlights. It's best to take a deep breath and take your time in going over the presentation. It's also alright to pause before answering any question from the panel. This allows you to think and articulate your answer more clearly.
Prepare beforehand.
It's important to go over the report several times and review the results to understand them fully. Aside from understanding the thesis paper, find time to prepare for the presentation used for the oral defense. Knowing its flow and highlights may help you maintain your confidence during the presentation. Be sure to practice and prepare what you'll be saying. Despite sounding scripted, preparing a script may help you finish the presentation within the given time constraint.
Formulate possible questions.
One way to effectively prepare for an oral defense is to anticipate the panel's questions. Take time to think about possible questions and scenarios that may be raised. Take time to list them down and research each one. This may also give you additional insight into your subject that you have missed previously. Understand the questions and formulate your answers in advance.
Keep it short but concise.
Most students are given a short time to present their thesis. If you're presenting your thesis, it's integral only to include the main points and important information. You may include relevant results and organize them through graphs or tables. Avoid adding unnecessary animations that may take time and go straight to the point in terms of presentations. You may save time by following PowerPoint templates designed for presenting studies.
Be confident.
Be confident , or at least try to pretend until you finish the whole defense. It's important to maintain eye contact, especially with the panel. Appearing timid may show that you're not prepared or knowledgeable of your topic. Additionally, it's important to talk clearly and emphasize certain words, which may help you avoid sounding monotonous. You may create an outline and prepare handy notes that you can check from time to time.
Questions Frequently Asked During Thesis Defense
Answering questions is part of every thesis defense. After sharing your thesis presentation, the panel will be asking various questions to clarify certain areas of the study. To evaluate your understanding of the topic, you may be asked to expound on the different methods applied to the research. It's important to be aware of the usual questions so you can prepare in advance. Here are some of the possible questions to be asked in a thesis defense:
What's the significance of the study? Although this may be included in the thesis already, the panel frequently asks to check if you know the importance of your thesis by heart. It's best to answer why you did the study and how it will contribute to your chosen field or society.
What are the limitations of the study? – This is rather tricky since panel members might be testing you if there are things that you failed to address or acknowledge. It's best to go over your thesis and raise your recommendations when answering this.
Briefly share with us your study. – You may face this request even after summarizing your thesis report into a twenty-minute presentation. The panelists may be testing you to see if you can explain the thesis more concisely. This will measure how you understand the entire study. An outline of the study will come in handy to answer this.
Why did you choose this topic? – With this question, you may share your reasons for choosing a certain topic. In addition, you may also highlight the study's impact as one of the deciding factors.
What are the problems that you have encountered? – You may share the problems that you have encountered. However, it's best to pair them with the solutions that you came up with to solve them.
Can you share any significant data? – This may either mean that you've shown too much data for them to notice the significant ones or simply to test if you know what data is important to support your results and discussion. It's important to prepare for this question since this may lead to more follow-up queries.
If you had a chance to change anything in your research, what would you do differently? – This question is usually asked towards the end of the defense. You may use your recommendations in answering this. Most of the panelists may ask this to challenge you to think critically of the topic and look at the study's bigger picture.
What Happens After the Thesis Defense?
After presenting your thesis through an oral defense, the panel will deliberate on the results and produce amendments to the study. Some may be given a passing mark wherein there are no changes to be done. This takes you a step closer to graduation. However, there are times where panelists may suggest certain revisions to the thesis paper.
These revisions vary from major to minor amendments. Sometimes the student will need to redo an oral defense to present the changes to their study. Some revisions may be as small as changing some literature reviews or as big as restructuring the methodology and gathering the data again. Failure marks are also possible but very rare since there is usually no limit to the revisions to be made. It may take longer than usual to finish the entire thesis process.
The Takeaway
Different undergraduate degrees come with various requirements. One of which is creating a thesis paper. Bachelor's degree programs typically involve a thesis in the student's final year of college. It's a culmination of what the student has covered throughout their course or major. A thesis paper comprises different sections such as its introduction, methodology, and conclusion. Each section supports the established main topic and the study's problem statement.
If you're finished with editing and submitting your thesis paper, the last part of the process is presenting your study in front of a panel through a thesis defense. This is vital for teachers to understand how you worked with the thesis. It may also help them assess if you're knowledgeable enough about the topic covered.
During the thesis defense, it's best to show a short presentation to allow time for some questions from the panel. In terms of presenting data, be sure to organize them through charts and graphs and label them accordingly. Use slides that are simple and visually pleasing. When presenting, it's recommended to come prepared and be confident when addressing the panel. The panel may not expect you to know everything, but they will most definitely watch how you conduct yourself during the thesis defense.
Dr. Jared Goff Chief Editor
University of Rochester
Search Rochester.edu
Popular Searches
Resources for
Prospective students
Current students
Faculty and staff
Arts, Sciences & Engineering
Graduate Education and Postdoctoral Affairs
Current students.
Preparing for a Master's Defense
A guide for graduate students preparing for a master's defense in Arts, Sciences and Engineering.
Prepare for the Defense
Selecting a defense date, international students and work visas, registration categories for defense, thesis writing and guidelines, printing and binding your thesis for defense, registering your thesis, know the rituals.
Public Lecture
Dress Professionally
Items to Bring to the Defense
The Closed Examination
Address Questions with Confidence
Final Corrected Copies of the Thesis
Department/program requirements prior to termination of student status, publishing your final thesis.
Binding Your Final Thesis
Before Defense
After completing the research required for your thesis, you should inform your graduate administrator that you have started the process to prepare for your defense. A master's thesis defense committee must include your advisor, a second faculty member from your program, and a faculty member from outside of your department. 
Please note: If the advisor is not in a student's program, the committee would consist of four members: the advisor, two faculty in the program, and one outside faculty member.
When you and your advisor begin thinking about defending, check the academic calendar for deadlines. Defenses can be held on any day the Arts, Sciences and Engineering Office of Graduate Education and Postdoctoral Affairs (AS&E GEPA) is open for business (i.e., not weekends, evenings, or holidays, or the days between Christmas and New Year's).
You must reserve a room for your oral presentation and for your closed exam.  Check with your graduate administrator to determine who will schedule the room for your thesis defense .
Let your graduate administrator know as soon as all of the members of your committee have agreed to a specific date and time for the defense. Your graduate administrator will advise you of any program-specific requirements for the defense, as well as prepare your thesis defense paperwork. They will also help you determine who will schedule the room for your thesis defense and who will obtain the signatures for your paperwork. 
You should provide your committee members at least one week to read and comment on your thesis before the thesis defense.
Participating Via Video Conferencing
While you and your advisor must both be physically present in the room for the defense, other committee members are allowed to participate in the defense remotely via Skype or other video conferencing technology. This must be approved by the AS&E dean of graduate education and postdoctoral affairs before the dissertation is registered for defense.
We strongly recommend that international students meet with an  International Services Office (ISO)  representative. The ISO will provide information on visa options, documentation, and timelines for applying for a visa for employment in the United States.
In your final semester (the semester in which you defend), if you have completed all your credit requirements, you will register for one of the following registration categories:
899: Master's Thesis —Non-credit bearing registration category for a master's student who has completed all of the requirements for the degree except the thesis and is in residence as a full-time student.
895: Continuation of Enrollment —Non-credit bearing registration category for a master's student who has completed all of the requirements for the degree except the thesis and is not in residence as a full-time student.
For more information about these categories, see the registration page .
The Preparing Your Thesis manual is a great resource to help you bring your dissertation up to the required standard of organization, appearance, and format for the University of Rochester. While this document is specifically for PhD Dissertations, the same formatting rules apply for master's theses. Before preparing the defense copy of your thesis, check the contents of the manual carefully to help avoid mistakes that can be time-consuming and costly to correct.
Before beginning your thesis you should consult with your advisor for your department or program's preferred style guide (APA, MLA, Chicago).
Including material produced by other authors in your thesis can serve a legitimate research purpose, but you want to avoid copyright infringement in the process. For detailed instructions on avoiding copyright infringement, please see ProQuest's  Copyright Guide .
You must provide copies of the thesis to your committee members. You should check with your committee members to see if they prefer printed or electronic copies (or both). Printed copies do not need to be printed on heavyweight, expensive paper unless there is the need to do so for figures and images. 
Printing and binding a thesis can be expensive. You can use the Copy Center or FedEx Office to print and bind your thesis.
"Registering" simply means that you have presented a thesis document, which you intend to defend, to the AS&E dean of graduate education and postdoctoral affairs. Your thesis must be approved as ready to defend by your advisor, as noted by the advisor signature on the  Master's Thesis Defense Appointment Form  (this form can only be accessed by staff).
Your defense must be at least five full working days after you register. When registering, you must present a bound defense copy of your thesis to the Office of Graduate Education and Postdoctoral Affairs (GEPA).
The copy of your thesis that you register will be returned to you usually within a few days before or after the defense, with possible corrections that must be addressed in the final thesis.
The Defense
Below you will find suggestions to help you get ready for the defense and information to give you a sense of what to expect.
The best way to know what happens and the best way for you to prepare for your defense is to regularly attend the defenses of your colleagues. You should also speak with your advisor to get a sense of his/her specific expectations of a defense.
Guidelines for Presentations
Use PowerPoint or Other Software to Create Slides
You should prepare a presentation of the research that comprises the thesis. Your slides should encapsulate the work and focus on its most salient contributions. In preparing, ask yourself these questions: "What do I want people to know about my thesis? What is the most important information that I can present and talk about?" Here are some basic tips:
Use text large enough to be readable by the audience (especially text from figures)
Ensure graphics and tables are clear
Don't clutter your slides—if necessary, have things come up on mouse clicks
Use spell check and proofread your slides
Practice your presentation with your peers
Work on pronunciation, if required
Time your presentation to ensure it will fit the allotted time while allowing time for questions
If your defense includes a public lecture, we recommended that you do a trial run of your presentation a day or two before your defense in the room that has been booked for your public lecture. This will allow you to familiarize yourself with the space and the equipment and to address any problems that arise during the trial run.
Plan your public lecture to allow enough time for questions. Present enough information so that the audience understands what you did, why you did it, what the implications are, and what your suggestions are for future research.
The date/time/location of your defense and thesis topic are advertised to your program and beyond. Friends and family are welcome to attend the public lecture. Faculty and students in the audience are given the opportunity to ask questions.
Plan to dress professionally for the defense in the same way you would if presenting a paper at a conference or for a job interview. You will be standing for a long time on the day of your defense, which will be important to keep in mind when selecting shoes.
Essentials that you should bring include:
Your presentation
A laser pointer
A copy of your thesis document
A pen or pencil
Something to record comments
A bottle of water 
You will be asked to leave the room while your committee reviews your program of study, grades, and decides whether the thesis is acceptable/not acceptable. The committee decides whether members will ask sequential questions or whether each member will be allotted a specific time period for questioning.
You will be called back into the examining room and questioning will begin. After all questions have been addressed, you will be asked to leave the room while your committee decides the outcome of the exam. You will be asked to return to the room to be informed of the outcome.
Listen  to the entire question no matter how long it takes the faculty member or student to ask it (take notes if necessary).
Pause and think  about the question before answering.
Rephrase  the question succinctly.
Answer  the question to the best of your ability. If you do not know the answer, remain calm and say so in a professional way.
Remember  that no one will know the ins and outs of the thesis and your research materials as well as you.  You  are the foremost expert in the thesis topic and  YOU know the research involved. Be positive!
At the conclusion of your defense, your committee will either determine that you have passed or failed the exam. In the event that the outcome is a failure of the exam, you may request reexamination after four months have passed. 
After the Defense
You can submit the final corrected copies of your thesis as soon as you address any remaining comments that were brought up during the defense or noted in the registration copy of your thesis, which will be returned to you usually within a few days before or after the defense.
You need to submit two unbound copies of your final thesis to the AS&E GEPA office, located in Lattimore 206.
Each department and program has its own process for students who are ending their student status. Be sure to check with your graduate administrator to determine if there is additional paperwork that you need to complete before your student status is terminated.
The University of Rochester requires all master's thesis candidates to deposit their theses for publication with the University libraries. Two hard copies of the thesis (unbound) are required by the GEPA office to provide to the University libraries .
Binding Your Final Master's Thesis
Your department may want a bound copy of your thesis. Please check with your graduate administrator to determine this and how the cost of binding is covered. You may also want a bound copy for yourself and others.
InvestEd Philippines
Oct 4, 2019
Top 10 Ways to Successfully Defend Your Thesis
Never mind the cold sweat that's running down your brow or the butterflies in your stomach — they are all normal as most students would say. You check the time on your wristwatch, iron out your formal attire with your sweaty hands, and try your best to delight in the last few minutes before you face the panel.
By now, you're pretty sure that you can address all the questions they will throw at you — except that you suddenly had a mental block because your nerves just won't settle down. You start to become fidgety, place your palms on your face, and try your hardest not to break down. We know that's pretty brutal, but this could be the unfortunate scenario you might find yourself in if you come unprepared for your thesis defense.
Presenting a good statement and laying down your justifications on paper is winning half the battle during thesis season. Successfully defending your work is another matter. Whether you're in college or graduate school and your thesis defense is fast approaching, these ten useful tips will get you ready and confident to face the panel and help you become eloquent in your subject matter.
Know your audience
This is the first rule of public speaking and it will do you a lot of good if you follow it. Think about it; your audience will hear and process every word you say and will give you feedback on whether or not you were understood or otherwise.
Considering that you are talking to respected leaders in the academe, you may want to review how you structure your presentations, take a second look at your slides, and weed out what's not relevant for the panel. Know who they are and what expertise they have regarding the subject you will be talking about.
Remember that your audience will always expect to learn something new from you and this could be to your advantage as long as you can justify what you say and be able to answer extemporaneously when queried about specifics.
Introduce yourself as someone who is credible
This doesn't mean you have to present slides to sell yourself like the proverbial pen. Give the panel the impression that you are a master of your subject matter by providing them an overview of your research, its importance, and why they should give you a listen.
Make sure you have factual bases for your claims and conclusions because these are the main foundations of a strong defense. When caught in an inconclusive theory, admit that you haven't qualified it yet. Stretching your conclusions to unnecessary lengths might just confuse your audience more and jeopardize your chances of a good defense.
Make your presentation worthwhile
Most members of a thesis panel can also get tired from listening to a number of students defending their theses all day. This is all apart from their respective professional stresses. Giving them some engaging story might just give them relief. Try to inject relevant reports that will help you prove your points during your defense. Give them a walkthrough on how you came up with your pieces of evidence, how you went about your experiments, as well as the struggles and strides you've made to draw your conclusions. If you remain coherent, you'll find yourself an attentive audience.
Be keen to detail
Bear in mind that every detail, even the small ones, are important. You wouldn't want your audience to lose interest in your propositions due to a missing label on your presentation or if your graphs are misrepresented. This could actually be annoying for them. Review your visual aids twice or thrice as necessary especially if you are presenting a great deal of visual data.
Mind your transitions
Keeping your presentation lucid is equally important as keeping your audience's interest. Prior to your defense, check if your presentation slides cover everything you want to present by segments, and mind how you go from one to the other. Being consistent and articulate from how you developed your thesis statement down to your 'take-aways' will always play an important factor during your thesis defense.
Don't rely on visual aids and colorful Powerpoint presentations to thrill your audience. What they'll expect from your defense is an intelligible presentation of arguments and findings so make sure that you rehearse a couple of times before D-day.
Refrain from reading your pointers from the slides that you present. That's a no-no in the realm of formal presentations. These slides serve as mere complements you use to further emphasize key particulars or present graphs and charts which could be too difficult to explain verbally. Practice makes perfect, and part of the practice is to know your stuff by heart.
Gather feedback
You may also want to try and practice your defense with your fellow students as your audience. This way you can gather constructive feedback and refine your work before your defense. Start with this practice early and do it as much as you can with different audiences until you perfect what you want to say or discover what you need to work on. If you give more time for preparation, the higher the chances you have to defend your thesis successfully.
Check your equipment
This one is pretty basic but equally important. Some unprepared students who do not test the school's or their personal equipment prior to their defense may suffer technical malfunctions and unnecessary stresses. Take a minute to check your projectors, laptop, audio, and all other technical equipment you need to deliver a clear and smooth presentation. You'll thank yourself later.
Stick to your premises
Embrace your knowledge and be confident. As to how dogs can smell fear, so can your professors or subject experts call you out when they sense that you are just rambling on. As long as you keep your statements aligned with your conclusions and make sure that your paper is tight and free of loopholes, you'll be fine.
Stay humble
Be confident but stay humble. Academic elders usually frown upon conceited students who give off an air of dominance over them. Respect is always the proper decorum whenever you are in the halls of the academe so exercise it.
When it comes to financial assistance on your thesis phase, InvestEd can help you weather the storm and make college life a whole lot easier. InvestEd is the Philippines' leading education loan provider offering flexible payment plans suited for students like you. Learn more about their programs and services here .
More from InvestEd Philippines
InvestEd helps college students finish their degree worry-free through its student loan program. We provide student loans that are only required to be paid after graduation and training for your success in employment and repayment! Apply at our website: www.invested.ph
About Help Terms Privacy
Get the Medium app
Keith Peters
Text to speech
Stack Exchange Network
Stack Exchange network consists of 181 Q&A communities including Stack Overflow , the largest, most trusted online community for developers to learn, share their knowledge, and build their careers.
Academia Stack Exchange is a question and answer site for academics and those enrolled in higher education. It only takes a minute to sign up.
Q&A for work
Connect and share knowledge within a single location that is structured and easy to search.
How would one fail a master thesis defense?
So I have to defend my master thesis in computer science in two weeks. It's in Germany and the thesis is 30 credits. I'm wondering what could make someone fail his defense? In my thesis I mainly compare different approaches and algorithms and did experiments on them to answer some research questions. Would I fail if, for example, during the discussion a mistake in my comparison and evaluation approach is discovered which makes my results meaningless? Although I discussed my approach and everything I did with my advisor (postdoc not the prof), yet I still fear that I might have done something wrong and then everything collaps.
I still remember reading a question on this site where someone mentioned that he discovered a vital mistake in his PhD thesis after two years of the defense which made almost his entire thesis useless. Yet of course he didn't lose his PhD degree. So if something like this happens, but during the defense, what could happen?
So how would one fail his master thesis defense? Just to calm down a bit and feel safe and secure!
Edit: I passed with an excellent grade :D.
16 Your advisor should not let you defend if you are not ready. Ergo, your advisor thinks you are ready. Stop worrying and go for it! – Bob Brown Mar 15, 2015 at 18:24
1 Ideally, an advisor should not let you defend if you are not ready; unfortunately, some advisors still do let not-quite-there-yet advisees defend anyway. – Mad Jack Jun 1, 2016 at 17:27
3 Answers 3
Would I fail if, for example, during the discussion a mistake in my comparison and evaluation approach is discovered which makes my results meaningless? Although I discussed my approach and everything I did with my advisor (postdoc not the prof), yet I still fear that I might have done something wrong and then everything collaps.
This should not happen unless:
The mistake is blatantly obvious and something you should have really known better. And with blatantly obvious, I mean something that somebody who has not even studied computer science or a related field could easily spot. Even then you may have chances, if the rest of your work is appropriate – almost everybody brainfarts now and then.
You made not only one mistake but a lot of big mistakes.
It becomes obvious that you deliberately ignored that mistake, to avoid being stuck or to get "nicer" results.
(In the first two cases, your advisor is in big trouble, too.) The point of the master thesis is that you should demonstrate that you can investigate a scientific question under supervision (or something similar – check the regulations, if you wish to know). One mistake does not change this.
Moreover, in some examination regulations I am aware of, there is a procedure for the case that some important but localised flaw is detected in your thesis. For example, you could be given a month to amend your thesis.
I have not experienced or heard of such a case but from what I have gathered, you pass if you:
Give a talk about your thesis.
Be able to answer questions about it.
Are not detected to have been cheating.
Even if you suffer from a mental breakdown due to nervousness or similar, you probably can repeat the defense – at least with any reasonable examination regulation and examination committee. I am aware of one case where somebody had a nervous breakdown for understandable reasons¹ and the examination board let him repeat the exam. If you look into your examination regulations, there are probably some clauses that allow the examination board to do some things at their own discretion in exceptional cases.
Be aware though that being very difficult to fail does not make the defense unimportant. A bad defense may seriously (and in particular more than nominally) affect your thesis degree, which in turn has a huge impact on your total degree. In particular having passed a thesis with the lowest possible degree (or something close to it) is something you definetely do not want to have in your vita².
¹ It's very complicated, but you might compare it to the following: In the middle of the defense, somebody who was the defender's girlfriend until six months ago enters the room being obviously pregnant in her ninth month. ² Unless you are in one of those few disciplines where this is the norm.
You really calmed me down. A nervous breakdown means crying or what do "you" mean by it? – Jack Twain Mar 14, 2015 at 22:06
3 Why are you putting you in quotation marks? It's not my story; if that's what you were thinking. Nervous or mental breakdown here can mean all sorts of symptoms that make you psychologically incapable of holding your defense. – Wrzlprmft ♦ Mar 14, 2015 at 22:16
2 @JackTwain: 1) I am perfectly calm and what you describe is not a good explanation to use quotation marks at all. 2) About 40 % of the final exams in law in Germany are passed with the lowest grade – though there is no thesis involved in this. Also, obtaining a doctor of law with the lowest degree (rite) is not unusual (though I have no numbers for this). – Wrzlprmft ♦ Mar 15, 2015 at 10:00
1 Great answer, however note that grading of the thesis or the thesis defense is no globally applicable. – posdef Mar 15, 2015 at 12:07
1 The only person I've ever heard of to fail his thesis defense (Austria) in CS was a guy that started an answer to "What is object oriented programming?" with "Umm.. good question!" and everyone wondered ever after how the hell he cheated his way through all the exams leading up to the defense. It's pretty much impossible to fail your exam. I'd say it's more something to look forward to: Discussing a topic you're intimately familiar with some colleagues should be fun. – Voo Mar 15, 2015 at 14:07
Evaluation criteria varies vastly, not only across different countries and cultures but even amongst different institutions within a country.
The only way I can imagine anyone failing a thesis defense here in Sweden is if you have a mental breakdown during presentation or questioning.
Alternatively if the defending student has plagiarised parts his/her work, that would also be a likely fail but otherwise, if you are allowed to defend, then you have practically passed already.
I believe the academia atmosphere in Sweden is similar to that in Germany. What does 'mental breakdown' mean? Gone mad?! – Jack Twain Mar 14, 2015 at 12:47
9 Mental breakdown would stand for a blackout where you transiently forget everything you know due to being overly nervous. Likewise, in Ireland, where I did my PhD, if your supervisor allows you to defend your thesis it would take unlikely catastrophic circumstances to fail the actual examination. – Miguel Mar 14, 2015 at 14:01
@Miguel thank you. That gave me some kind of relief and security. – Jack Twain Mar 14, 2015 at 15:13
1 @JackTwain The possibility of being wrong is always present in research, and is a fundamental part of doing new stuff. You are exploring uncharted territory. Until your ideas have over the years been tested by others or applied to different problems you cannot be certain of the relevance or even correctness of your results. Only a tiny fraction of the original research literature enters the textbooks. You have done what you must: make sure that to the best of your knowledge and ability your thesis is a sincere record of your research. – Miguel Mar 14, 2015 at 19:29
2 Just to add: there is a grade associated with a Master's defense, so it is possible to get a low grade, if you don't present or answer questions well. But actually failing is very unlikely, as this answer explains. – Lubo Antonov Mar 14, 2015 at 21:00
It's pretty rare for a student to fail the defense of a master thesis in the Swedish systems, but I have seen a few over the years. The three most common reasons include:
Did not show up to defend the thesis (AKA: Lose on walkover)
Doesn't know the material of the thesis (AKA: Didn't write it)
Unable to hold a discussion about the thesis (AKA: hid in a corner)
Note that unlike a PhD thesis the professor does not have lot of skin in the game. Having a PhD student fail a defense is extremely embarrassing and can end the career of a professor. Having a master student fail a defense isn't considered such a big deal.
12 "can end the career of a professor"? Haven't heard of that, ever. – Dirk Mar 14, 2015 at 15:35
3 @Dirk good. Now you know so you can make sure that doesn't happen with your PhDs :D – Jack Twain Mar 14, 2015 at 15:36
1 Actually I still doubt that this really has ever happened. – Dirk Mar 14, 2015 at 15:38
@Dirk would you fail a master student in his defense if turns out that he did a mistake and the results of the thesis are as a result useless because of this mistake? Suppose that this gets discovered only during the defense, and it was an honest mistake. – Jack Twain Mar 14, 2015 at 15:40
3 Dirk: I know of two cases, one in nursing and one in molecular biology over the last decades where a PhD student was recommended to defend and failed. In both cases this ended the research careers of several people involved. – pehrs Mar 14, 2015 at 15:49
You must log in to answer this question.
Not the answer you're looking for browse other questions tagged thesis masters defense ..
Featured on Meta
We've added a "Necessary cookies only" option to the cookie consent popup
Planned Maintenance scheduled March 2nd, 2023 at 01:00 AM UTC (March 1st,...
Hot Network Questions
Drift correction for sensor readings using a high-pass filter
Would the reflected sun's radiation melt ice in LEO?
Do "map" and "cat" rhyme?
Does With(NoLock) help with query performance?
Centering layers in OpenLayers v4 after layer loading
Rename .gz files according to names in separate txt-file
Ackermann Function without Recursion or Stack
Is quantile regression a maximum likelihood method?
Torsion-free virtually free-by-cyclic groups
How to choose voltage value of capacitors
Can the Spiritual Weapon spell be used as cover?
What Does the Word Animula Mean In Latin
Dealing with hard questions during a software developer interview
The number of distinct words in a sentence
Speaker Wires Through Wall
if statement with string comparison
Was Galileo expecting to see so many stars?
How can I explain to my manager that a project he wishes to undertake cannot be performed by the team?
Non linear programming
Bitcoin Scam how screwed am i
Change color of a paragraph containing aligned equations
Has the term "coup" been used for changes in the legal system made by the parliament?
Multibase Numbers
Create a Tabular Table
Your privacy
By clicking "Accept all cookies", you agree Stack Exchange can store cookies on your device and disclose information in accordance with our Cookie Policy .
How to Defend a Dissertation
A candidate for an advanced degree must write up his research in a dissertation and then defend it orally before his committee. The dissertation defense comes after the long and laborious work of writing the dissertation and can be the source of anxiety for the student. Here are some tips to quell the anxiety and make the process run smoothly.
Know Your Material
After several years of research and several months of writing it up as a dissertation you probably know more about the topic than anyone else in the world. Review everything anyway. This has two advantages. First, half-forgotten references and lab work will be fresh in your mind, instead of buried somewhere in a few hundred pages of print. Therefore, you will be able to respond easily and promptly to questions that come up. Second, knowing that you are well prepared will give you confidence when you begin the presentation .
Narrow the focus
Your written dissertation is long, maybe 200–300 pages. The members of your committee have already read it, so there is no need to go over every detail. Stick to the main points, discuss the most important results . If the committee members want to hear more details, they will ask.
Prepare Visual Aids Carefully
Time you spend preparing visual aids will be amply rewarded in the time saved during the oral defense. The usual pattern of a dissertation defense is the same as that of any presentation— introduction, body, conclusion —or as it is often expressed, "tell them what you are going to tell them, tell them, then tell them what you told them." The introduction describes the problem attacked and why it is important. The body describes the plan of attack and the results. Then follows a brief conclusion.
Defending the dissertation may seem old hat. Perhaps you have already given the essence of the defense in group or department seminars. Go through the graphs a few times anyway, speaking the words you will be saying. This will give you a sort of unconscious "muscle memory" of the tongue that will stay with you during the presentation. Even if you know what you want to say, the words might not come easily unless you rehearse .
Don't worry too much about the defense. Your committee wants you to pass. If there were some major problem with your work, they would almost certainly have told you prior to the defense. Smile, be courteous, and don't be afraid to interject a touch of humor now and then. I rather enjoyed my dissertation experience. Speaking to a handful of professors that I knew well, answering questions concerning the work, genially agreeing that one experiment was worth ten theories, I felt a glow of collegiality. And when after a short wait in the hallway, I was called in to shake hands with them as a newly minted Doctor of Philosophy, I actually felt like one.
Rate this article Cancel Reply
Your email address will not be published.
Enago Academy's Most Popular
Manuscripts & Grants
Reporting Research
Writing a Research Literature Review? — Here are tips to guide you through!
Literature review is both a process and a product. It involves searching within a defined…
How to Develop a Good Research Hypothesis
The story of a research study begins by asking a question. Researchers all around the…
Publishing Research
Submitting Manuscripts
13 Tips to Prepare for Your PhD Dissertation Defense
How well do you know your project? Years of experiments, analysis of results, and tons…
Career Corner
PhDs & Postdocs
How to Manage Your PhD Timeline for Smoother Research Completion
It's finally happening! The university has sent you an acceptance letter for the PhD program you had applied to. Getting into a…
How to Use CSE Style While Drafting Scientific Manuscripts
What is CSE Style Guide? CSE stands for Council of Science Editors. Originated in the…
How to Create Publication-ready Manuscripts Using AIP Style Guide
Sign-up to read more
Subscribe for free to get unrestricted access to all our resources on research writing and academic publishing including:
2000+ blog articles
50+ Webinars
10+ Expert podcasts
50+ Infographics
10+ Checklists
Research Guides
We hate spam too. We promise to protect your privacy and never spam you.
I am looking for Editing/ Proofreading services for my manuscript Tentative date of next journal submission:
For what are you most likely to depend on AI-assistance?

How I defended my dissertation online: 7 Researchers share their experience
Alyssa Lobo
Have you ever been so nervous that your palms were dripping with sweat? I have. In fact, on the day of my master's thesis defense. I carried a handkerchief, just to wipe my clammy hands. I was so out of breath that my advisor had to remind me to breathe before I began. I am sure preparing to defend a PhD dissertation is even more nerve-wracking! Every researcher has to defend his or her PhD dissertation, but the experience is  unique to everyone. Those who are defending experience a rollercoaster of emotions, from apprehension and panic to anticipation and relief. It is a big milestone and a very important day for a researcher. 
Yet, due to the COVID-19 pandemic, many final year PhD and masters students have been unable to experience a traditional dissertation defense.  The pandemic has disrupted almost all aspects of academic life, including how the dissertation defense is carried out. Several researchers have had to defend their work online – and this is not a situation that they would normally have expected to face. To know more, I spoke to some newly minted PhDs and grad students who have successfully defended their dissertations online. Specifically, I asked them these questions: Do you recall your initial thoughts when you learned about having to defend remotely? 
How did you prepare for it? Were there any specific challenges you faced? 
How did the actual defense go?  
Any tips for researchers who're prepping to defend online? 
The response they shared were illuminating. Here's what they had to say:  
João G. Motta
PhD in Geology, University of Campinas, Brazil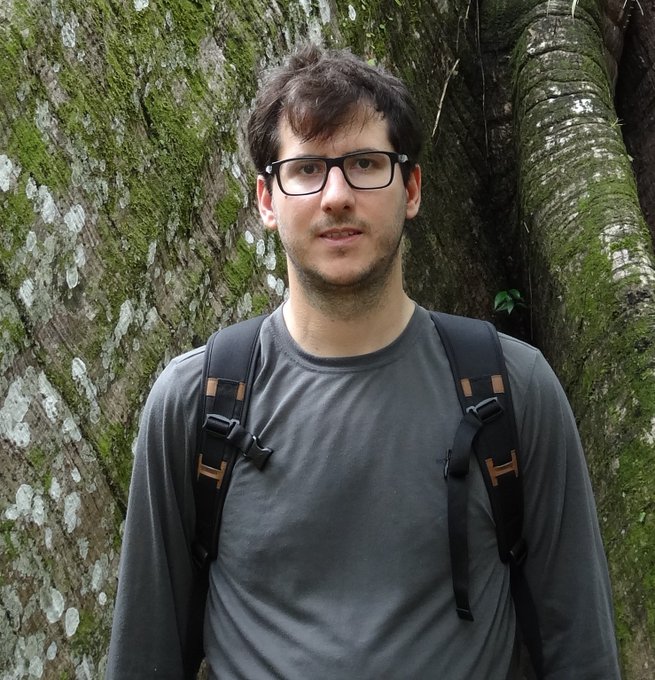 My first thought was 'Am I ready for this?' By that I mean, I was considering all the stress of letting something so important as presenting your 4 years' worth of work and dedication to be resting on something as delicate as an online connection. Your research is all in your head and we know that it is often difficult to communicate effectively even if we are face to face with interlocutors.  I prepared myself by reading my dissertation and the papers it contained many times. As some work had been published more than a year ago, I was a bit cloudy in my mind. I had prepared the talk like 1.5 weeks before and practiced like 4 times. I asked both senior and less experienced colleagues to participate, so that they could give me feedback. It was challenging to keep up with the general COVID-19 situation - like the actual quarantine, escalating infected people and death numbers, worrying about my family members and such.  The defense went quite well. There were some delays as one of the panel members was a bit out of sync. The online platform we chose was Google Meet (for corporate reasons, not advertising) and things went smoothly. I was using my cell phone as a hotspot as the internet connection in my place was a bit unpredictable and I had a better upload bandwidth with my cell phone (check with your carrier beforehand about plans and data quota). It was stressful, as it was supposed to be, I think. The panel was quite happy with my work and we only discussed some minor points. As at least half of the work was already published (dead and gone, haha!), it was relatively simple to defend. In the end, we only had minor interruptions (e.g., muted voices, robot voices, clear cuts, barking dogs) but I tried to keep my chin up. It took almost 5 hours but it was smooth. I had a strong beer right after I got their decision. In Brazil you present to the panel, discuss and they gather to decide (you are out of the room at this moment) and you know the results right after they decide.  I think it is good for the candidate and the supervisor to have a trial on the selected online platform. It would be better if the professor hosts the conference as there is already a lot of tension on the candidate. Some actual tests might do good - I have had one test with my supervisor. My supervisor even had run tests on the platform with panel members who were less familiar with such online systems. I think that was good for alleviating errors and during the actual defense. I strongly recommend candidates practice their talk with friends online to check fluency, errors, and timing. That is a tip I would give to someone defending face to face as well. Having a backup plan over internet access or platform is essential. It is also good to have someone you trust around, getting you water, food, or any other sort of face to face help. I heard about some online trolls getting into online defense meetings... that sounds quite bad, so take care of the security of the selected platform. If it is in agreement with your program, it would be helpful for the panel to send questions two or three days before so you can get prepared to answer in case it is difficult over the internet. I hope people keep calm during the defense and have some spark of joy and contentment after it all passes. Enjoy with the ones you can at the moment.
Chelsea Miller
PhD in Ecology and Evolutionary Biology, University of Tennessee, Knoxville, USA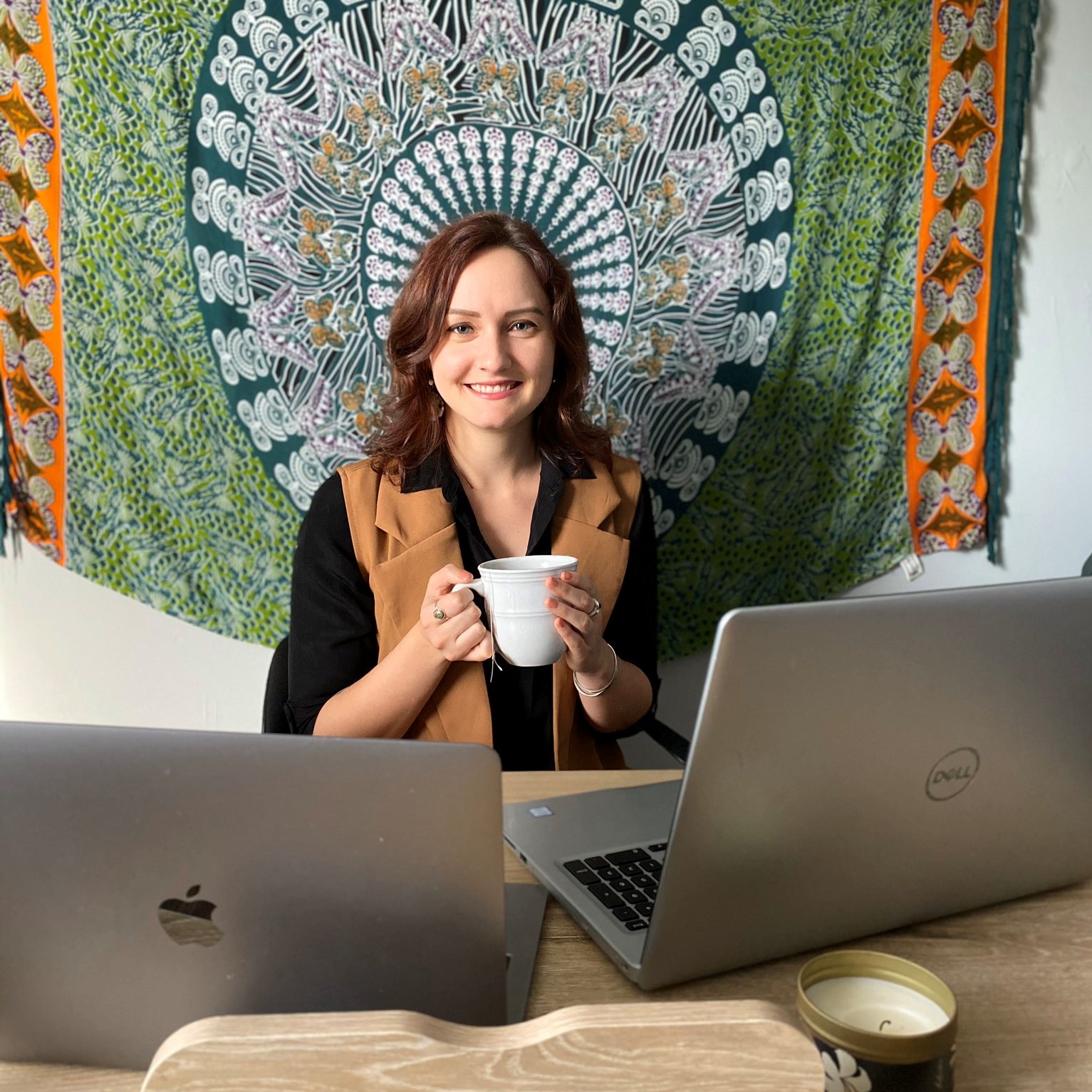 I realized I would have to defend remotely over the course of a few days or a week. Things in early March were really touch and go, at least where I'm at in eastern Tennessee, and we weren't initially aware of the temporal extent of the quarantine. The thought occurred to me one day and I sort of brushed it off, since it made me uncomfortable. Then I started asking people in my life if they thought it might be necessary for me to defend virtually, and more and more people said they thought it would be. I was stressed at that point because of all of the uncertainty. Finally, a few days later, my advisor calmly informed me I would be defending over Zoom and also giving my exit seminar (which is a requirement in my department) over Zoom. It took me a few more days to grow comfortable with the idea, but by the time of my defense, I had adapted to it.  I didn't have all that much time to prepare for the virtual defense, since it was decided about a week prior to my defense date. But in reality, the virtual defense presented fewer challenges than an in person defense. My internet connection at home is good (thank goodness—that would truly have been a struggle if it was not!), and I didn't have any issues with connectivity. So I set up two laptops, one with my zoom meeting and the other with my notes and chapters, and sat at my desk at home talking with my committee for a few hours. It was very odd, but not particularly challenging. The defense went well. I expect it was shorter than it would have been in person, but having never defended before, I don't know for sure. There were some very awkward pauses since two of my committee members chose not to have their video on, only audio, so I wasn't able to make eye contact with them or judge their nonverbal responses. I spent a lot of time talking to a black screen, wondering how my words were being received. But in the end I passed, and I have to give a huge shoutout to my advisor who went out of his way to reassure me throughout the day that things were going well! My biggest recommendation is for folks to try their hardest to be somewhere with good internet. I can't imagine how awful this experience would have been if I'd had to deal with connectivity issues while trying to defend my dissertation! Also, it helped me to have my partner take our two dogs out of the house for the duration of the defense. We have a small house and they can be distracting. I had bought an outfit for my defense to boost my confidence prior to the pandemic hitting, and I decided to still wear it even though I was just at home. It helped me feel more professional. And, since I was sitting at my desk for several hours, I let myself wear cozy slippers and have a heating pad on my back to ease my anxiety. There are definitely ways to make the best of a bad situation! My biggest regret is that I wasn't able to celebrate with my friends afterwards. I spent six years preparing for that day, and when it was over I had several nice texts and phone calls, but ultimately it was just another day at home. I've definitely felt a bit let down in the weeks following, and I'm disappointed I won't be able to attend my graduation commencement ceremony, which my entire family was planning on being in town for. But these sacrifices are small in the grand scheme of things, and I'm grateful for technology that enabled me to proceed with my defense and stay on track to graduate.
Annisa Sidi
Foreign Affairs Officer at the Ministry of Foreign Affairs of Indonesia; PhD in Politics at the University of Otago, New Zealand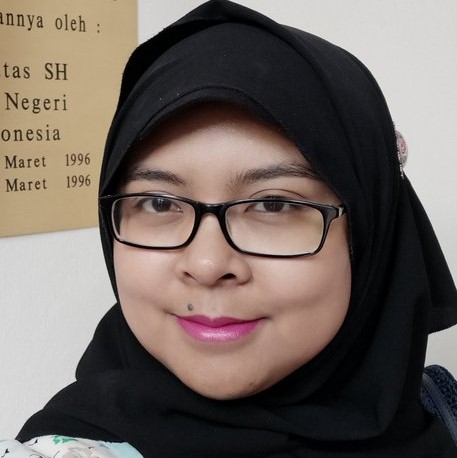 I've known since last year that my defense would take place virtually (my scholarship and visa would run out before the projected date for the viva), so I had time to process it. I wasn't happy, but it wasn't an option to travel to New Zealand from Indonesia just for the viva on my own funds. I didn't know, of course, that online defenses would be the norm this time around. I knew my own dissertation, but the logistics were a bit of a challenge. The internet connection at my place can be patchy and I didn't want to take a chance. I also have a five year old kid who co-sleeps with me, and the viva took place at 3 a.m. in my location. Solution: I had to book a hotel room with high-speed internet and leave the child with his grandparents. Thankfully hotels still operated on the day!  It went smoother than I expected! The university provided an IT support technician who stayed with us for the entire process. The exam chair did an excellent job making sure everyone spoke in turns.I guess, make sure to have adequate infrastructure (quiet place, good internet). Have a glass of water at the ready. If possible, ask the university to provide IT support. Ask a support person to be there in the room with you, if possible.
Timo Vollbrecht
Composer and saxophonist, Adjunct Professor at NYU Steinhardt's Jazz Studies Department, PhD in Jazz Studies, New York University, USA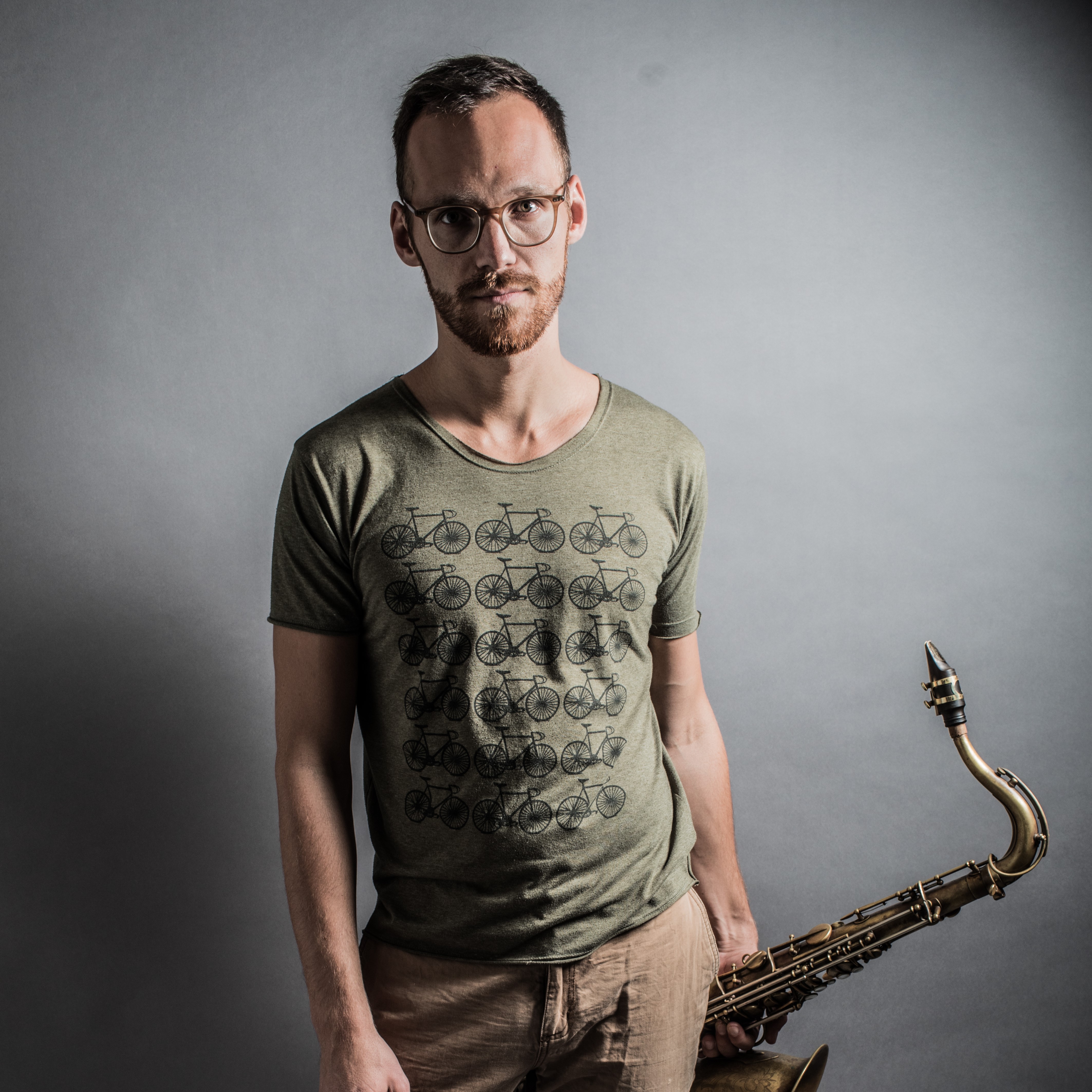 Photo courtesy: Desmond White
I just successfully completed my doctoral defense in the field of Jazz Studies at New York University. For my PhD, I conducted a case study on legendary record producer and founder of the ECM label Manfred Eicher. In this study, I investigated the collaborative creative process in the recording studio.  I knew that a remote defense via Zoom was the right thing to do given the current health crisis. Naturally, I was a little disappointed. I see the defense as a unique opportunity: five high-profile professors and researchers, who have read your entire dissertation, gather in one room to give you feedback and advice. This is a rare situation, which is rather luxurious, and will not repeat itself so soon. I would have wished for a more personal experience that could result in a deep conversation about how my document could be the best it can be, and about which steps to take moving forward. For this, an in-person defense is more conducive. However, I am glad that, in the end, I was able to follow through with my defense even though we are currently in lockdown; technology is amazing.  To be quite honest, I hardly prepared anything for my defense. Or let's put it this way: the writing of my dissertation was my preparation. I felt confident enough to be able to defend my research because I am still so deep in it. The day before my defense, I re-read my introduction, method section, conclusion, and skimmed through my bibliography in order to be able to respond to any questions that would address the literature that I had referenced in my report. It went very well. The committee raised some important points and offered constructive advice. The criticism was mild overall, and I received a full pass. The Zoom app worked well overall and I got a lot out of it. The most important thing is to check your technology. Make sure that your internet connection is fast and stable and that you understand the software being used for the defense. Also, adjust the lighting so that you are well lit and everybody can see you. Dress like you would dress for an in-person defense, although this might feel weird since you are in your living room or study. In addition, prepare like you would for an in-person defense. This depends on your individual research project, of course.
Lorenzo De Vidovich
PhD in Urban Planning, Design and Policy, Politecnico di Milano, Italy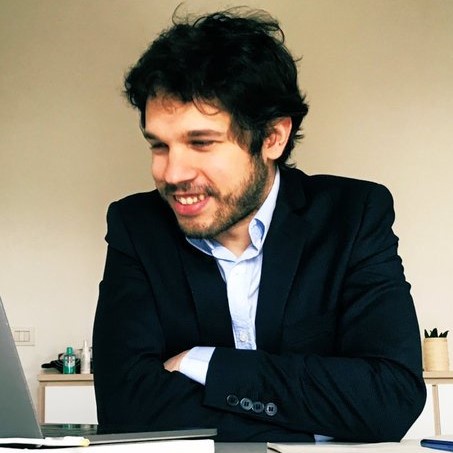 I actually do not recall my thoughts. When I figured out I would have to defend the dissertation remotely, I was preparing the slides, and honestly little has changed for me. Nonetheless, I was a bit sorry to not meet the members of the jury and not have a traditional face-to-face discussion. The defense went well, no internet connection problems, fortunately. Actually, not defending physically almost removed any pre-defense tension... until the defense day. I woke up just realizing, "OMG, I am going to defend my dissertation in two hours" and so, the importance of this moment suddenly dawned on me. Anyway, everything went well, it was a positive moment for me.  To the researchers preparing for their online defense, do not underestimate the importance of the moment just because it won't be a traditional discussion. Stay focused, stay strong; even though it is not easy when done at home. At the same time, enjoy the moment, smile and take advantage of the uniqueness of the moment. Not all candidates can do their PhD via Skype.
Emily Haines
PhD in Health Policy and Management, University of North Carolina at Chapel Hill, USA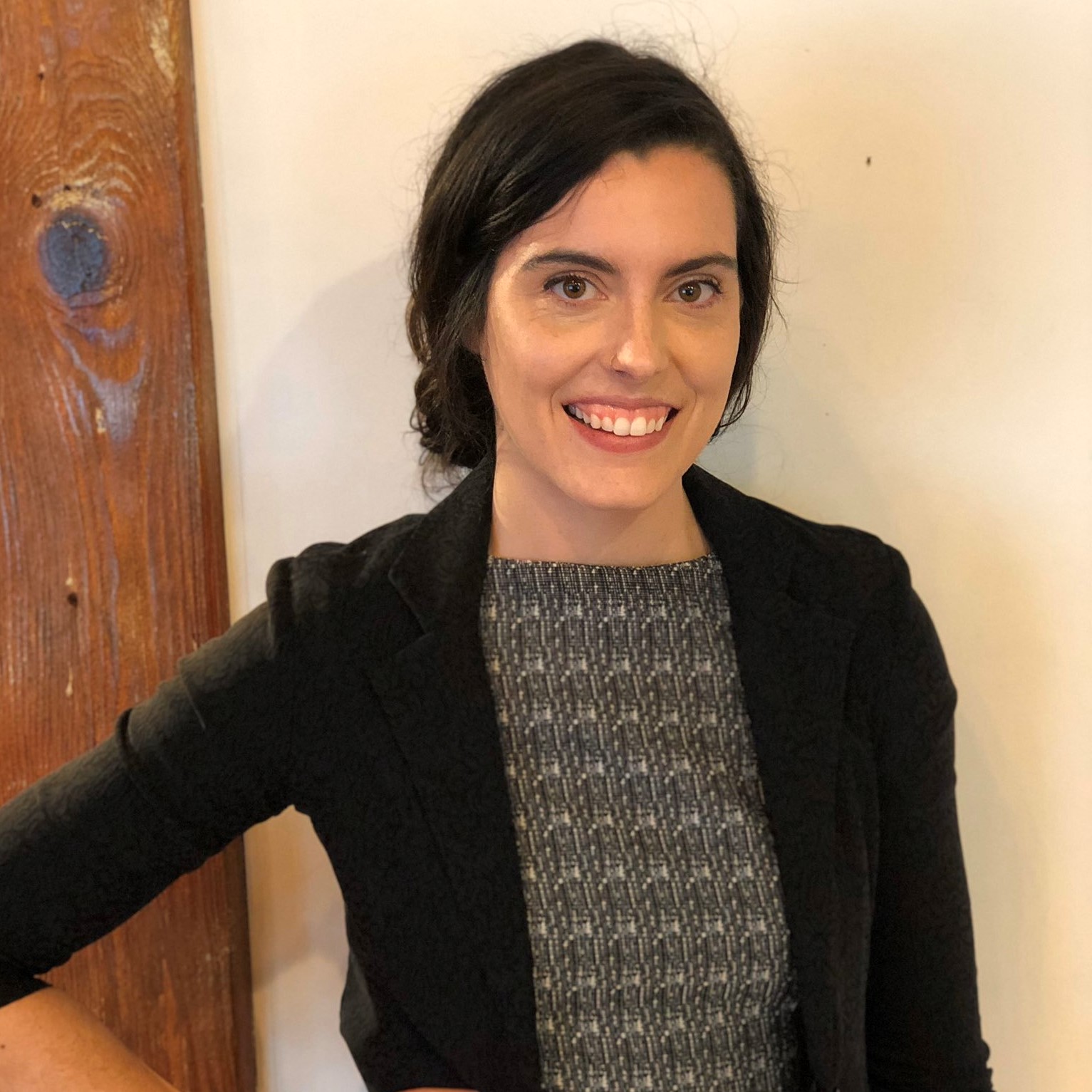 Around the same time, three things became clear to me that my defense would be done remotely, my hooding ceremony would be cancelled, and all of the other pomp and circumstance surrounding my graduation probably wouldn't be happening. Honestly, I was really disappointed. Throughout graduate school, I was, for a number of reasons, convinced I wasn't going to make it to the finish line. So, coming up on my defense, I was so incredibly proud of myself. Initially, it just felt like COVID-19 was detracting from some really big life moments - stealing my thunder. Eventually, I was just grateful I was able to move forward with everything, remotely or not. I have seen a lot of people's dissertation work get pushed back because of the COVID-19 pandemic. As far as the technology goes, I honestly didn't do much to prepare for it, outside of talking over the logistics with my advisor and making sure my Zoom account could accommodate plenty of people. I did do a trial run with my mom, though. I knew she wanted to call in and, not being very tech savvy (to say the least), she wanted to make sure she knew how to put herself on mute. I went back and forth as far as sharing the Zoom call-in information. I ended up not disseminating it outside of my department listserv and immediate family. I was a little bit paranoid to share publicly after seeing on Twitter that people had had Zoom security issues, with internet trolls interrupting their defense. The defense itself went beautifully, I think! Since my advisor and I had both been quarantining for 2+ weeks, I decided to do it from her house. I think it made a huge difference having her there in terms of making it more engaging and making it feel more like the big moment that it was. I think doing it alone from my house would have been a bit lonely. During my presentation, talking directly into my computer's camera was a little bit strange. I have public speaking anxiety, though, so it honestly probably alleviated my nerves a little bit doing it remotely. The only tech-related issue we encountered was bringing the public back in after the private committee discussions. My advisor ended up saying that folks could call back in after 30 minutes, but the committee discussions ran a little over that. Luckily, only a few people tried to call back in and we just asked them to wait another 10-15 minutes and try back. I think, looking back, we probably should have just told the public to drop off after the presentation and the public Q&A, and not offered to have them join again later. When it came time for my committee to deliberate, I stepped outside. When my advisor called me back in and told me the good news, it really felt like just as much of a celebration as it would have been, had everyone been there in person. My committee stayed on the call for a while to congratulate me and share in the moment. It really ended up not being a let-down after all. As far as lessons learned, I would recommend that PhD candidates, with their advisors/chairs, walk step-by-step through how the defense will go and plan for logistics for each piece (e.g., figuring out a plan for public vs. private components). Even though I could have worn pajama pants, I opted to get dressed up as if it were happening in person - I think that made it feel more real and put me in the right mind set. I also recommend having video celebrations with loved ones afterwards to make sure the day feels special! I had a group video chat with my family afterwards and I know that was special for me.
Alyssa Granacki
PhD in Romance Studies (Italian), Duke University, USA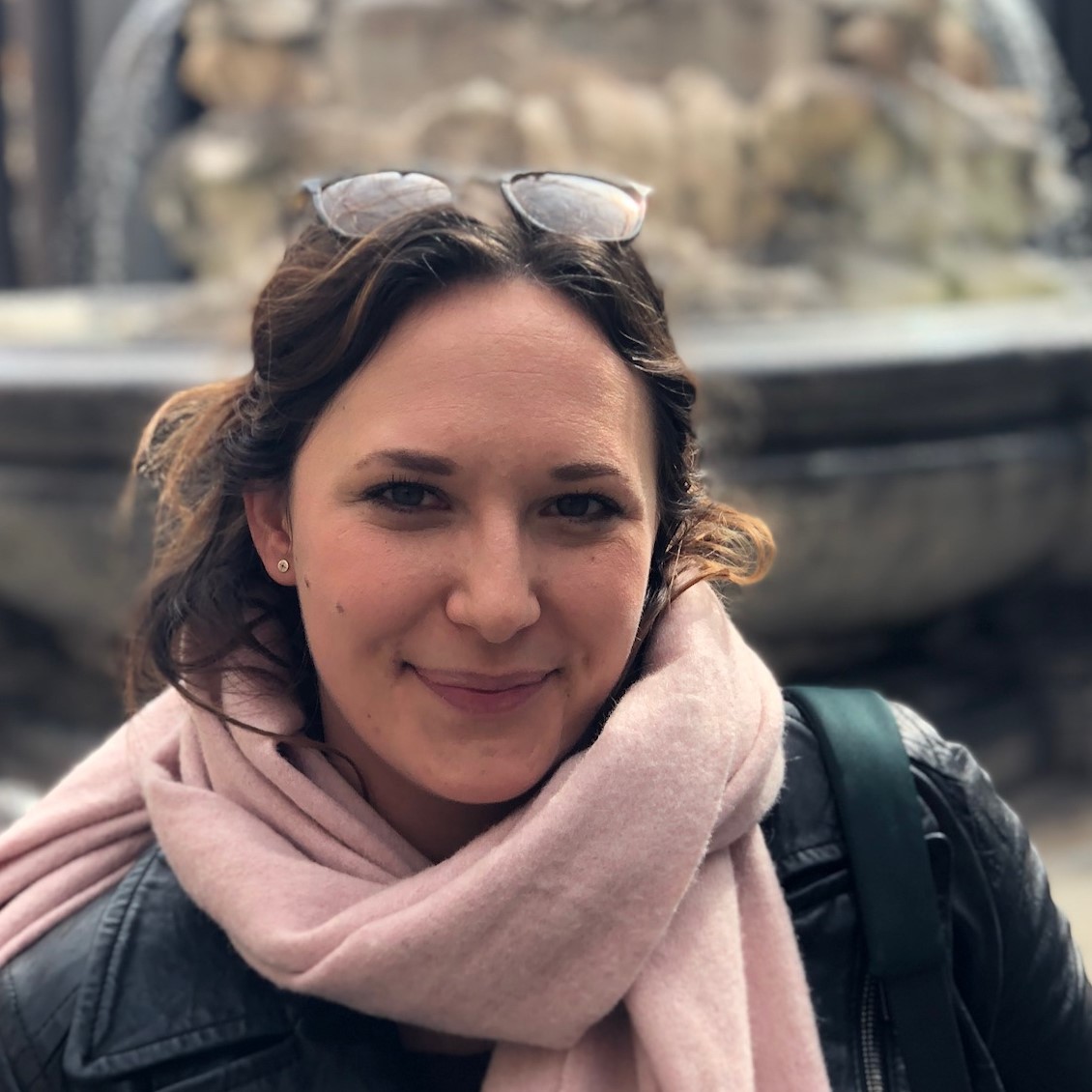 As the situation with COVID-19 became increasingly serious in mid-March, I knew a remote defense was a possibility. I held out hope that at least my committee would be able to meet in person until my university banned all on-campus activities in late March. Initially, I was disappointed. However, I was also relieved that there was still a way for me to move forward with this major milestone. My committee was extremely supportive, which made the process relatively painless! In addition to the preparation I would have done for an in-person defense, I checked lighting, technology, and the internet connection in the space where I was planning to do my defense. I also made sure (with the help of our department's administrative assistant) that my committee members had all the details for the Zoom call. We had a small snafu in the beginning as one faculty member struggled to get on the call, but after that it was smooth sailing. Although I was a little nervous the conversation wouldn't be as vibrant via Zoom, my committee proved me wrong. My best advice to anyone else preparing to do a virtual defense is to prepare as best you can, but accept the hiccups that inevitably come with a new format. If you are flexible and stay calm, you're likely to get as much out of a virtual defense as an in-person one. Finally, have a bottle of champagne chilling, so you can celebrate once you pass!  
Whether a dissertation/thesis defense happens in person or online, the fact remains that it is an experience to remember. These seven researchers are from different parts of the world, work in different disciplines, and experienced (and overcame) various obstacles in the path to their defense. If you are preparing for your viva coce during this difficult time - take heart from their experiences and remember that you are not alone. We're here to support you!
for this article
Published on: Apr 28, 2020
You're looking to give wings to your academic career and publication journey. We like that!
Why don't we give you complete access! Create a free account and get unlimited access to all resources & a vibrant researcher community.
One click sign-in with your social accounts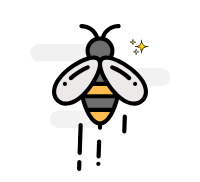 Sign up via email
1536 visitors saw this today and 1210 signed up.
Related Reading
Lessons learned: 9 Takeaways from teaching online during COVID-19
Industry Trends
Why the ongoing COVID-19 global pandemic is worrying researchers
The history and science of mask-wearing
How I defended my dissertation online: 7 Researchers share their experience 17 min read
I failed my dissertation defense. But I am not a failure. 6 min read
The lessons I've learned by writing a dissertation 5 min read
Four years of hard work coming to an end: I finally obtained my PhD 7 min read
How I hurdled my way to a successful thesis defense 7 min read
Trending Searches
Statement of the problem
Background of study
Scope of the study
Types of qualitative research
Rationale of the study
Concept paper
Literature review
Introduction in research
Under "Editor Evaluation"
Ethics in research
Recent Searches
Review paper
Responding to reviewer comments
Predatory publishers
Scope and delimitations
Open access
Plagiarism in research
Journal selection tips
Editor assigned
Types of articles
"Reject and Resubmit" status
Decision in process
Conflict of interest
Plan your Defense
Thesis and dissertation defenses are public events and are advertised throughout the university. Your graduate coordinator can answer any questions on how you should prepare. Please complete the following steps before you may hold your defense:
Register and submit a complete draft of your thesis/dissertation to ProQuest .
To watch a video tutorial on how to set up your ProQuest account, click here: How to set up a ProQuest Account
Don't worry—you will need to click 'submit' several times during the account set-up.  You are NOT sending your document to ProQuest; the Graduate School does that after the Registrar verifies all requirements for your degree are finalized.
If you feel you need to delay the release of your thesis or dissertation, please see the ISU Embargo Policy .
Here is information about ordering bound copies of your thesis/dissertation from Milner library if you wish to do so. Binding flyer
Any changes to your committee composition since your proposal requires a Committee Change form to be submitted to Hovey Hall 208 or

[email protected]

.
Complete the Right to Defend form and return it to Hovey Hall 208 or

[email protected]

at least 10 days before your planned defense date. Students must wait at least 7 business days after approval of the Right to Defend to hold their defense. Be sure you check deadlines for the last date to hold your defense.
If any changes have been made to your copyright checklist, complete section 5 of the Proposal Approval form and submit it to the Graduate School with your Right to Defend form.
Please notify the Graduate School of the defense date and other details.
Thesis & Dissertation Format Check
After you have submitted your Right to Defend form, and as you wait for your defense date, you may want to schedule an optional thesis/dissertation format check to ensure your document is formatted correctly.
Step One : Submit an electronic draft of your entire thesis/dissertation to  ProQuest . (this is done as part of completing the Right to Defend process)
Step Two : E-mail 

[email protected]

 to schedule your format check. You do not need to be present during the format check, but you do need to reserve a time.
Format checks are done on a first come first served basis, and a limited number of reservations are available. No optional format checks will be scheduled after the oral defense deadline as final reviews will have begun.  
Due to time limitations only one format check can be done prior to submission of final deposit materials
Thesis/Dissertation Defense and Revisions
Typical defense format: The student presents the results of the research in 15-30 minutes, followed by questions from the audience and committee. Once the questions and answers are complete you and the audience are then asked to leave the room while the committee members discuss the defense. The committee will then ask the student to return to hear the result.
Since thesis/dissertation defenses are open to the public, you may want to attend a defense or two to see the format and process and learn what to expect.
Committee members commonly ask for revisions based on points that come up at the defense. Keep careful notes so that you are clear on which revisions are required by your committee. You must complete all required changes and have them approved by your committee chair before you can deposit your thesis/dissertation.
Once your final thesis/dissertation has been approved by your committee, the members will sign the Outcome of Defense form . This certifies to the Graduate School that you have satisfactorily completed the requirements of the department for the thesis/dissertation.
Submit the Final Deposit
Once the committee has signed the Outcome of Defense :
Upload a final copy in ProQuest and submit the Outcome of Defense form and Final Deposit Checklist to Hovey Hall 208 or electronically to

[email protected]

.
The Graduate School will review your final draft for compliance with formats. If any changes are required to the final draft, you will need to make them in time to meet the Registrar's Office deadlines for finalizing graduation. Our staff reviews final deposits in the order they are received. So, it may take some time to hear about your corrections.
Check your ISU e-mail account daily until your thesis/dissertation has been finalized.
If you are unable to make all corrections in time to meet the Registrar's Office deadlines, your graduation date will move to the next semester. Providing that you have already completed all required thesis/dissertation credit hours and have maintained continuous enrollment since your proposal was accepted, you will not be charged additional tuition or fees for the new semester as long as your final deposit is approved before the first day of classes. 
Your graduation will be finalized once all Graduate School requirements are completed and the Registrar's Office reviews and approves all graduation requirements.
Doctoral Students only:
Submit a completed Graduation Announcement Form to

[email protected]

or the Graduate School if you wish the university to notify press of your graduation.
If you are a doctoral student and you have completed your degree, the Graduate School requests that you fill out the online national Survey of Earned Doctorates .
Hast du Vorschläge?
Wir freuen uns, von dir zu hören! Sende uns eine Nachricht und hilf uns, Slidesgo zu verbessern
Trend-Suchen
social media
358 Vorlagen
1539 Vorlagen
264 Vorlagen
277 Vorlagen
347 Vorlagen
204 Vorlagen
Wofür willst du deine Präsentation verwenden?
Datenvisualisierung
Ich bin nicht sicher
Kostenlose Vektoren, Fotos und PSD
Kostenlose anpassbare Icons
Kostenloser Online-Vorlagen-Editor
Kostenlose bearbeitbare Illustrationen
Kostenlose Videos und Motion Graphics
Abo für dich
Für Bildung & Business
Millennial Generation Abschlussarbeit Defense
Millennial generation abschlussarbeit defense präsentation, kostenloses google slides-thema und powerpoint-vorlage.
The millennial generation has been getting a lot of attention lately, and for good reason! Born between 1982 and 2000, millennials have seen a huge shift in modern culture. We've watched the introduction of the internet, social media, and smartphones, leading to all kinds of amazing opportunities. If you've focused your thesis research on this generational group, this creative template with a retro style will help you prepare a visual and unique presentation for the defense. Surprise the committee and get the best mark with a unique slideshow!
Funktionalität dieser Vorlage
100% editierbar und einfach zu ändern
29 verschiedene Slides, um dein Publikum zu beeindrucken
Enthält leicht zu bearbeitende Grafiken wie Diagramme, Karten, Tabellen, Zeitleisten und Mockups
Enthält 500+ Icons und die Erweiterungsmöglichkeiten von Flaticon zum Anpassen Deiner Slides
Entwickelt für die Verwendung in Google Slides und Microsoft PowerPoint
16:9-Breitbildformat, geeignet für alle Bildschirmtypen
Enthält Informationen über Schriften, Farben und Urheberrechten der verwendeten Ressourcen
Wie kann ich die Vorlage verwenden?
Kann ich die Vorlagen frei verwenden?
Wie nenne ich Slidesgo als Urheber?
Attribution required
Ähnliche beiträge in unserem blog.
How to Add, Duplicate, Move, Delete or Hide Slides in Google Slides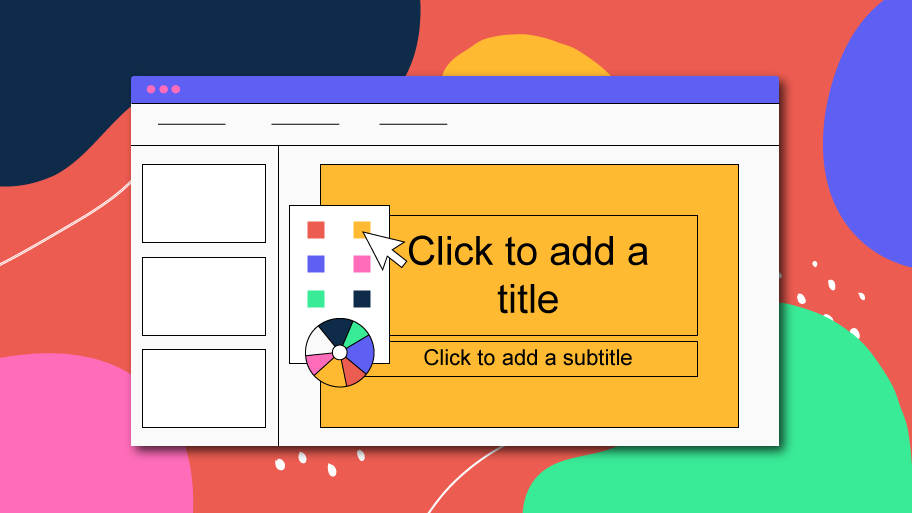 How to Change Layouts in PowerPoint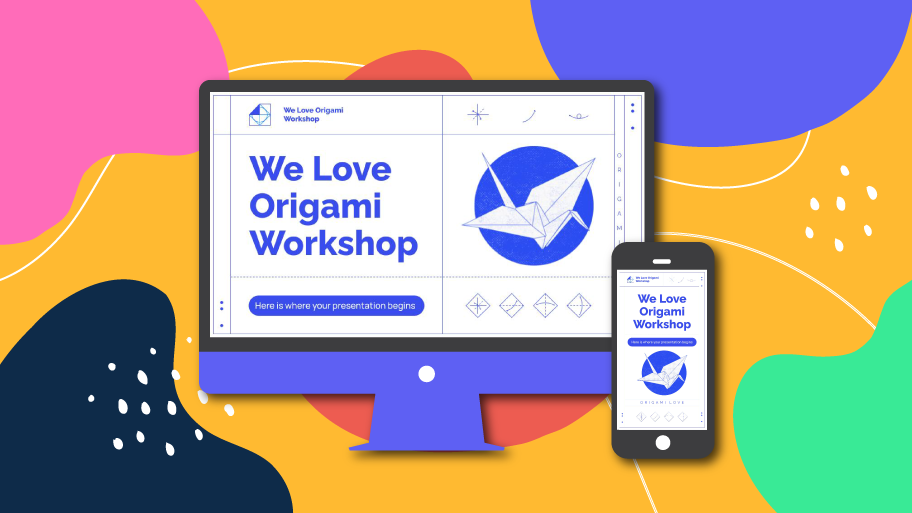 How to Change the Slide Size in Google Slides
Assoziierte präsentationen.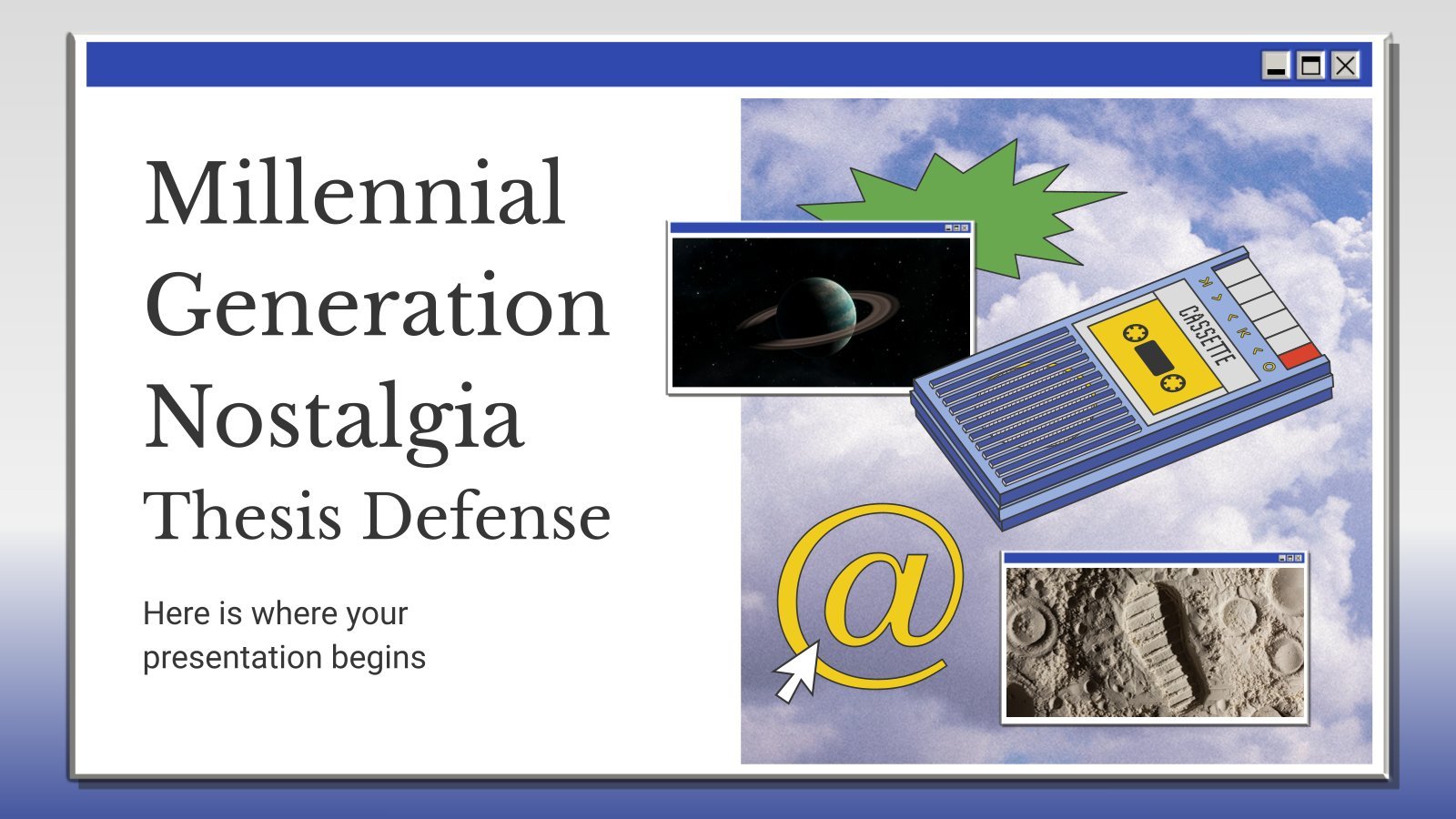 Premium Vorlage
Schalte diese Vorlage frei und sichere dir unbegrenzten Zugriff
Air Warfare
Cyber (Opens in new window)
C4ISR (Opens in new window)
Training & Sim
Asia Pacific
Mideast Africa
The Americas
Top 100 Companies
Defense News Weekly
Money Minute
Whitepapers & eBooks (Opens in new window)
DSDs & SMRs (Opens in new window)
Webcasts (Opens in new window)
Events (Opens in new window)
Newsletters (Opens in new window)
Events Calendar
Early Bird Brief
Digital Edition (Opens in new window)
The time is now to prepare for China conflict, Army leaders say
WASHINGTON — Top civilian and uniformed Army leaders said 2023 will be a pivotal year to train new capabilities and equip U.S. forces to deter China from attacking Taiwan.
During a panel discussion at the American Enterprise Institute, Secretary of the Army Christine Wormuth and U.S. Army Pacific Commander Gen. Charles Flynn spoke about the "linchpin" role the service plays in joint force operations, despite perceptions that the Indo-Pacific is a Navy and Air Force dominated theatre.
"We're really building out our integrated air and missile defense capabilities, for example, to be able to protect those kinds of staging bases that are going to be key," Wormuth said at the Feb. 27 event. "We offer the opportunity to provide security indications to the broader course to again to provide intra-theatre sustainment, setting up initial stockpiles, setting up forward air refueling points, protecting them."
Part of those missile defense capabilities include long-range hypersonic weapons. Wormuth announced during the panel that the Army's first battery of long-range hypersonic weapons will be a part of the service's first multi-domain task force in the fall, following current training at Joint Base Lewis-McChord in Washington state.
Despite efforts by Washington and its allies to dissuade China against reclaiming the self-governing island, Flynn said the People's Liberation Army's preparations do not reflect a country building up its defenses, rather a country preparing for a military conflict outside of its borders.
"They are rehearsing, they are practicing, they are experimenting, and they are preparing those forces for something," he said. "But you don't build up that kind of arsenal just to defend and protect. You probably are building up for other purposes."
In January, Gen. Mike Minihan , who leads Air Mobility Command, urged his troops to prepare for war in memo leaked on social media. He predicted Chinese President Xi Jinping, now in his third term, would take advantage of possibly fraught elections in Taiwan and the United States in 2024.
Wormuth, although not directly mentioning the memo, said she did not agree with Minihan's perspective on China's timeline. Flynn highlighted how much manpower and resources it would take to build an invasion force to even get off of mainland China — and the complexities of crossing more than 80 miles of water and holding gains once forces have landed.
"The complexity of a joint Island random campaign is not a small matter," Flynn said. "You have to be an incredibly professional, well trained, well led force, and they're working on it. But I will tell you that, in my part, from my perspective, they're not 10 feet tall. They have work to do, and I think that now's the time for us to get into position to be able to deter that event from happening."
Zamone "Z" Perez is a rapid response reporter and podcast producer at Defense News and Military Times. He previously worked at Foreign Policy and Ufahamu Africa. He is a graduate of Northwestern University, where he researched international ethics and atrocity prevention in his thesis. He can be found on Twitter @zamoneperez.
More In Home
ChatGPT can make short work of Pentagon tasks, Air Force CIO says
Openai's chatgpt surpassed 1 million registered users within a week of its launch in late 2022..
Air Force advisers study use of satellites for tracking moving targets
The board will consider the risks and challenges associated with using satellites to perform the mission alongside aircraft..
European firms line up behind push for secure SATCOM standard
The program's goal is to design a new secure and resilient waveform standard that will help eu armed forces tackle increased throughput demand..
US Cyber Command developing own intelligence hub
The center was previously teased by cybercom's director of intelligence, brig. gen. matteo martemucci., featured video, tax scams – how to report them — money minute.
Capitol Hill weighs action on two controversial topics: medical marijuana and abortion
Lockheed wins hypersonics contract | Defense Dollars
Go inside a secret nuclear fallout bunker sealed for decades
Trending now, us air force awards boeing first contract for fleet of 26 e-7 aircraft, poland eyes 1,400 new fighting vehicles to replace soviet-era rides, us army chooses 5 companies to compete for army's future tactical uas, india approves purchase of 70 htt-40 basic trainer aircraft.